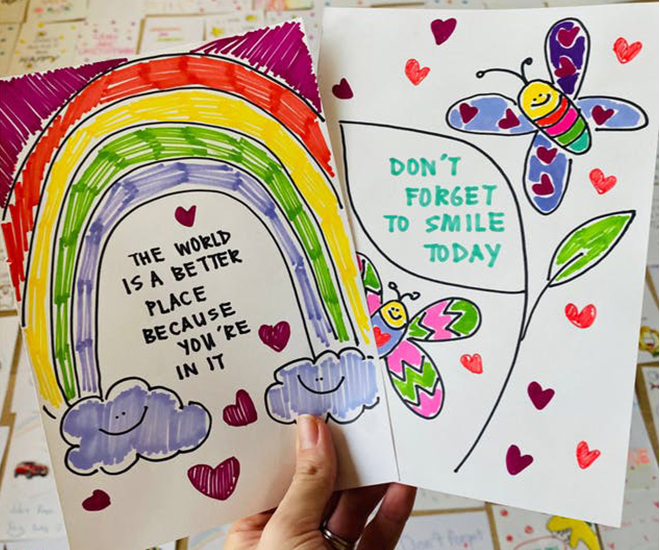 Ever since the pandemic started in early 2019, our nation Malaysia has been hit hard with surging cases every day (especially in the last 6 months) and many Malaysians are facing various challenges in sustaining their livelihood and providing for themselves and their families.
Small businesses are also taking their tolls as our lockdown continues to march on. Whether you are looking to extend a helping hand or you are in need of assistance, there are plenty of organisations and initiatives available right now in Malaysia.
Here, we list down some of the COVID-19 initiatives that are available in Malaysia that can answer your needs
Hunger Hurts Malaysia
View this post on Instagram
Formed in 2016 by a youth-led NGO that aims to eradicate poverty in Southeast Asia by providing basic necessities and equal access to education, Hungry Hurts has been working hard to extend aid during this pandemic.
With their "One Meal" programme, they aim to help local food vendors sustain their business while providing food assistance to those in need. Donors can reach out to them to donate money, which will purchase food from the vendors that are later sent to underprivileged communities in Malaysia.
On top of that, Hungry Hurts also provide other grocery aids and food banks to help the community.
Find out more on www.hungerhurts.asia.
Mercy Malaysia
View this post on Instagram
One of the most established NGOs in the country, Mercy Malaysia has created various aids and initiatives to relieve the troubles of the people. From its COVID-19 Pandemic Fund to its various initiatives that assisting frontliners in the medical field and supporting the National Covid-19 Immunisation Programme (NCIP), Mercy Malaysia is always looking for donors and volunteers for their programmes.
To support these initiatives, you may channel your donations to:
Mercy Humanitarian Fund
MBB 5621-7950-4126
Swift Code: MBBEMYKL
Ref: Covid-19 Pandemic Fund
Mercy Malaysia
CIMB 8000-7929-08
Swift Code: CIBBMYKL
Ref: Covid-19 Pandemic Fund
For more information, visit the website.
Project Happy Bags By Wanderlust + Co
An initiative started by Jenn Low, the founder of Wanderlust + Co, Project Happy Bags is a drive for children to receive something fun that encourages learning and play, as an add-on to food aid being delivered to families.
These bags are created in partnership with NOKO Malaysia, where every one of them consists of a mix of 12 items; essentials such as a reusable face masks, hand sanitisers, toothbrushes, toothpaste, as well as fun treats to spark joy, from snacks, assorted toys, to building blocks.
To date, Project Happy Bags has raised over RM60,000 in donations and delivered over 2,400 Happy Bags, 1,178 baby milk formula,13,580 baby diapers, 10,800 sanitary pads (in aid of period poverty) and over 3,600 Happy Notes.
Find out more now on linktr.ee/jennlow.
Rumah Prihatin At Grand Seasons
View this post on Instagram
Formerly a hotel in Bukit Jalil, Grand Seasons has now transformed into a charity hotel and hub for COVID-19 response where it offers providing meals, beds, counselling services and Covid-19 vaccines to Malaysians.
Within its 600 rooms, Rumah Prihatin provides a mental health counselling and therapy service, low-cost room rentals (at RM30 per night) for those in need and distributing food packs to locals. The vaccination programme offered at Rumah Prihatin is dedicated to Malaysian citizens only, with priority given to senior citizens, persons with disabilities (PwD), and marginalised and vulnerable groups.
Rumah Prihatin are currently seeking for both volunteers and donations to help sustain its operations.
The Lost Food Project
View this post on Instagram
A not-for-profit organisation that focuses on retrieving and collection rescues surplus food production and redistributing it to those in need, The Lost Food Project has been working tirelessly to provide food, grocery and daily necessities to those in need across the nation.
Right now, they have worked with various companies and brands to gather funds and resources for those seeking help. If you are looking to extend your hand to the cause, you can either shop with their partner brands (which will automatically donate a portion of the money to the cause) or reach out to them directly.
Find out more on linktr.ee/thelostfoodproject.
The Hope Branch
View this post on Instagram
With the ongoing pandemic, The Hope Branch's mission is to break the cycle of poverty, restore dignity and inspire dreams one community at a time through its various initiatives. One of them is the MCO 3.0 Groceries Care Pack Distribution, where it has raised over RM200,000 to provide Care-Packs to families in Malaysia.
Their goal right now is to reach RM420,000, where they will distribute to five states including Johor, Penang, Kelantan, Selangor and Kuala Lumpur.
They also have aids for the homeless and underprivileged in KL and Selangor areas.
Find out more on linktr.ee/TheHopeBranch.
This story first appeared on L'Officiel Malaysia.