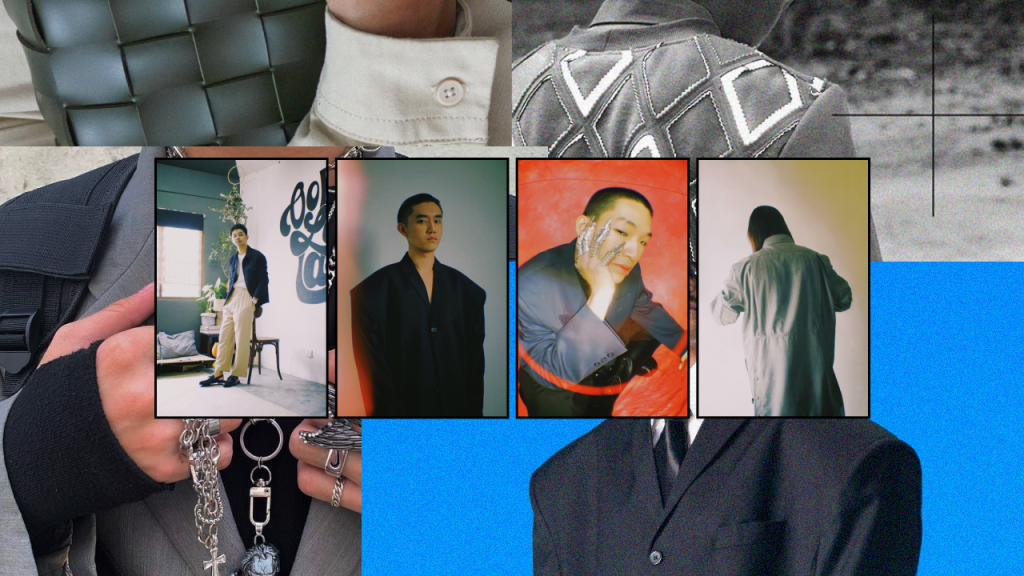 There is no denying that Covid-19 has thrown the fashion industry into a state of flux, and most probably a nightmare for independent brands. We get up close with the four emerging fashion designers Evan Yap (evanyap_) of WEARMASQUAD, Phynix (phyn_xtan) of Phyn Studio, Kel Wen (kel_wen) of Behati and Nazifi Nasri (nazifinsri) himself to know more on their retail and communication strategies to face these unprecedented moments.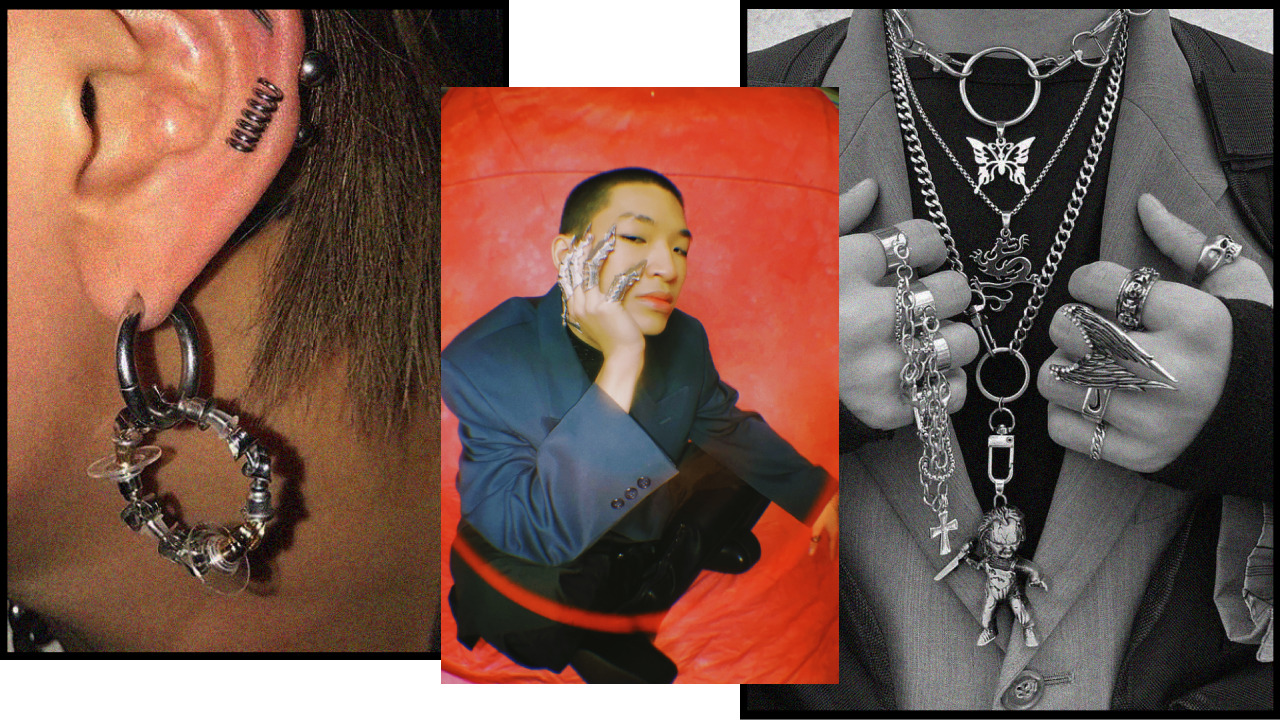 Evan Yap
Founder of WEARMASQUAD (wearmasquad)
Tell us about yourself and WEARMASQUAD. How would you describe your design?
I'm a student, a fashion blogger and a freelance fashion stylist. I became interested in designing jewellery and accessories since I was 14 years old. There's always this part of me that cherishes the beauty of art and I think WEARMASQUAD is an outlet for me to express my creativity. Speaking of my design concept, I'd say it changes from time to time – like right now, it is the neo-romanticism style and I'm not sure what comes next.
As a young designer, what is the most difficult part to break into the industry?
Social media has made it wildly accessible for just about anybody to start and own a business. However, this also makes it difficult because it has become even more competitive. This paradox makes it tough to grow a strong social media reach, particularly in terms of engagement and followers. The way that I overcome this challenge is by giving away some of my products to my favourite fashion influencers and have them style and advertise the pieces on their Instagram posts.
How are you coping with this challenging situation that we're in right now?
I think most entrepreneurs including myself right now are dealing with a lot of concerns. So, I say the best thing that we can do at the moment is to prioritise what's important for the growth of the business and stay in the present. I work closely with my team to break down our business plans into smaller churns and try to get them done step by step.
Are you optimistic about the industry's digital approach?
Absolutely yes because it helps many uprising brands, including WEARMASQUAD to move forward with broader public engagement. It also makes things easier for us in terms of advertising and getting people acquainted with our brand.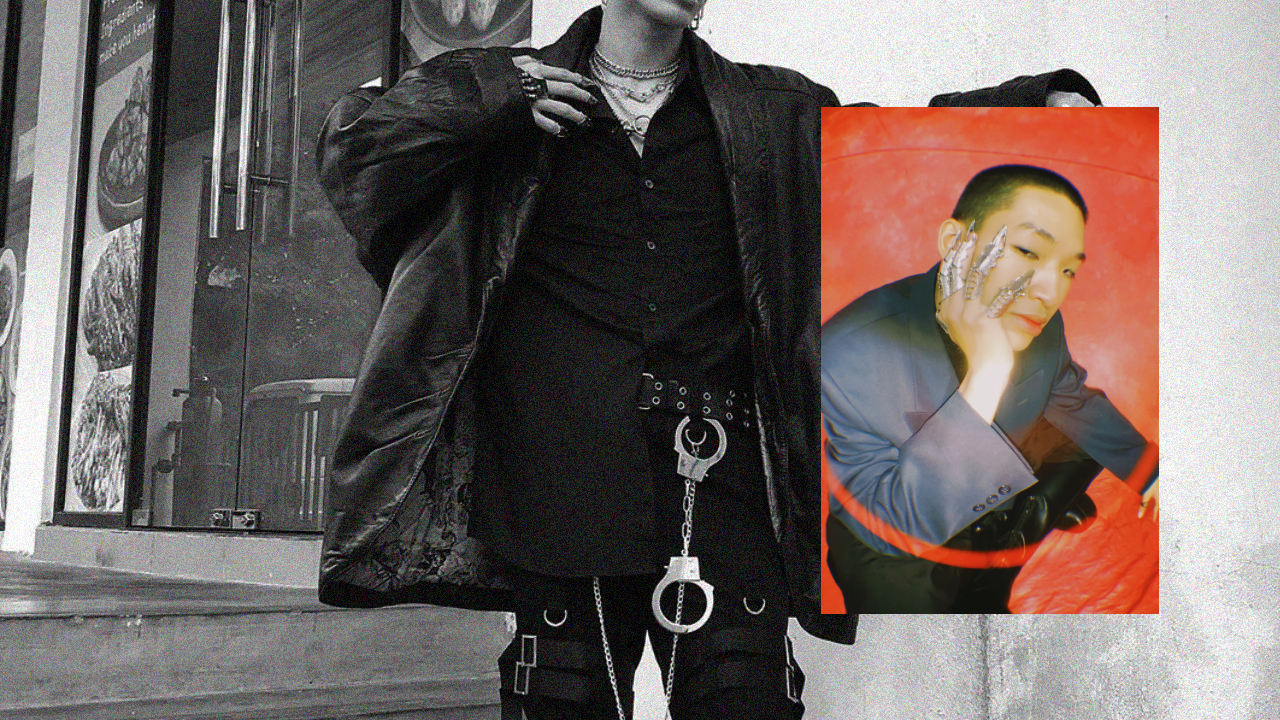 There are great deal of competitions amongst online based jewellery brands on the internet. What is your strategy to make sure your brand cuts through all that clutter?
WEARMASQUAD jewellery have been worn by the likes of many online fashion influencers such as Evonne (@d8.eyes), Sushi (@suhsi.be) and Cheng (@cyiichengg). I personally choose to collaborate with these people because I think their styles represent the identity of WEARMASQUAD, which is all about making statements and to me this approach is very important as it directs our brand to the right targeted audience.
What are you fascinated by at the moment and how does it feed into your work?
I'm very interested in seeing the way people in the Victorian era dressed and accessorised themselves. It gives me ideas on how they will look like if I add some WEARMASQUAD elements to their wardrobes.
What can we expect from your upcoming collection?
Something that plays along the concept of Bohemian and Victorian designs.
What is the biggest lesson that you have learned since you started WEARMASQUAD?
Since I started WEARMASQUAD, I have learned to appreciate time more. Now, I can say that I am very organised than before, and I know how to create an efficient to-do list.
Any advice for our readers who are trying to work towards the same dream as yours?
If you are going to take the plunge and start your own business – warning: it will consume a lot of time, money and energy. And if that is your passion then just go for it because no one will never get tired of doing something that they love.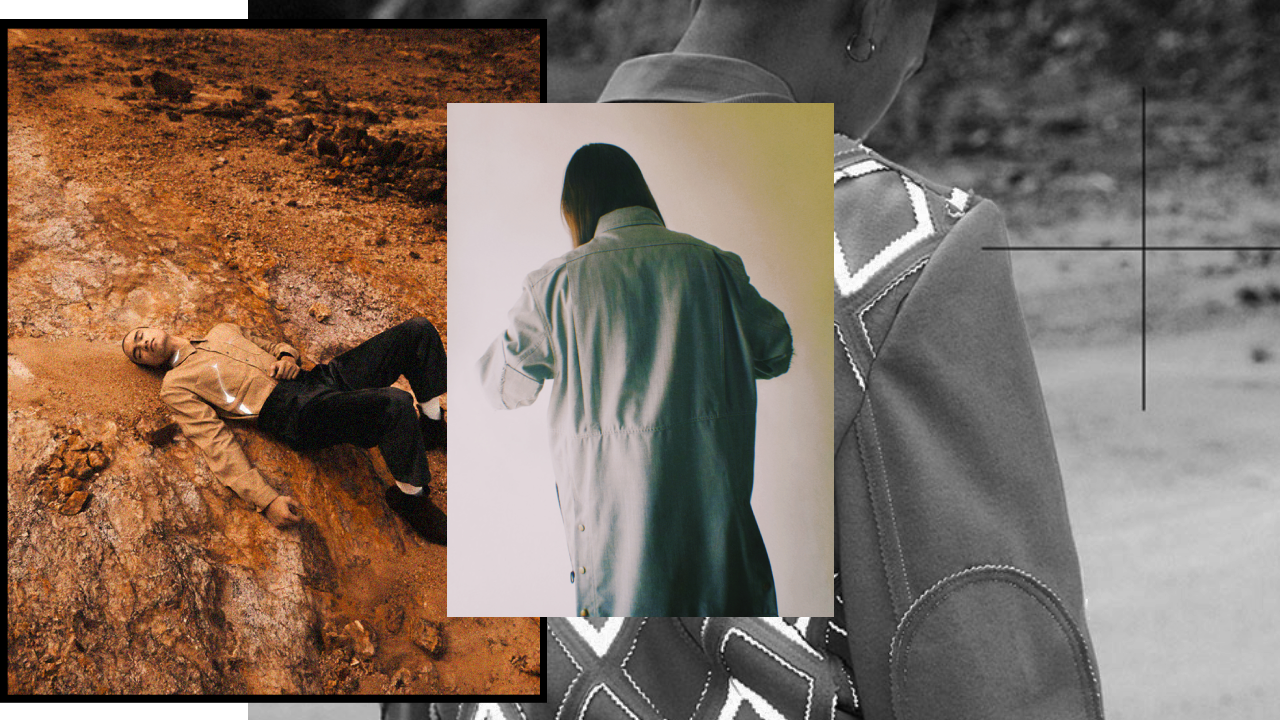 Phynix Tan Pek Han
Fashion designer at Phyn Studio (phynstudio)
For starters, tell us about yourself and how you got into fashion design.
I was born in Pantai Remis, Perak, a very small town that knows nothing about fashion. I have a soft spot for arts and handicrafts in my heart. When I was in the middle school, I began to see that suitable dressing brings self-confidence, and as I grow older I feel like fashion design is the perfect path for me to be on as there is no limitation in expressing my thoughts and ideas, except myself.
What do you think is the most challenging part of your career – and what has been the most rewarding?
I believe that the most challenging part for me and my team is to find the balance between our creativity and consumer demand, especially during this unstable situation. We have to cater to what our customers are looking for but at the same time we also need to adhere to our aesthetic. Having said that, what I think is the most rewarding part of my career is freedom of expression.
Looking at your previous and current collections, we can say that they are sartorial and edgy. What inspires you – and how do you translate it into your work?
The collections that I have presented are related to different life elements. My designs are usually influenced by time, people, ambiance and movies that I find interesting. If you take a closer look, you can see that my designs play around with different kinds of fabrics, materials, textures and silhouettes. To me these variations represent the emotions and stories that I want translated into my wearable pieces of clothing.
The situation that we're in right now has changed both designer and consumer behaviour. How is your brand coping with the "new normal"?
I think it is relevant for us to not abide by the seasonal collection calendar for now because there are many things that we have to take into consideration especially during the current environment. We believe this method will help slow down the clothing production while maximising the possibility of every collection.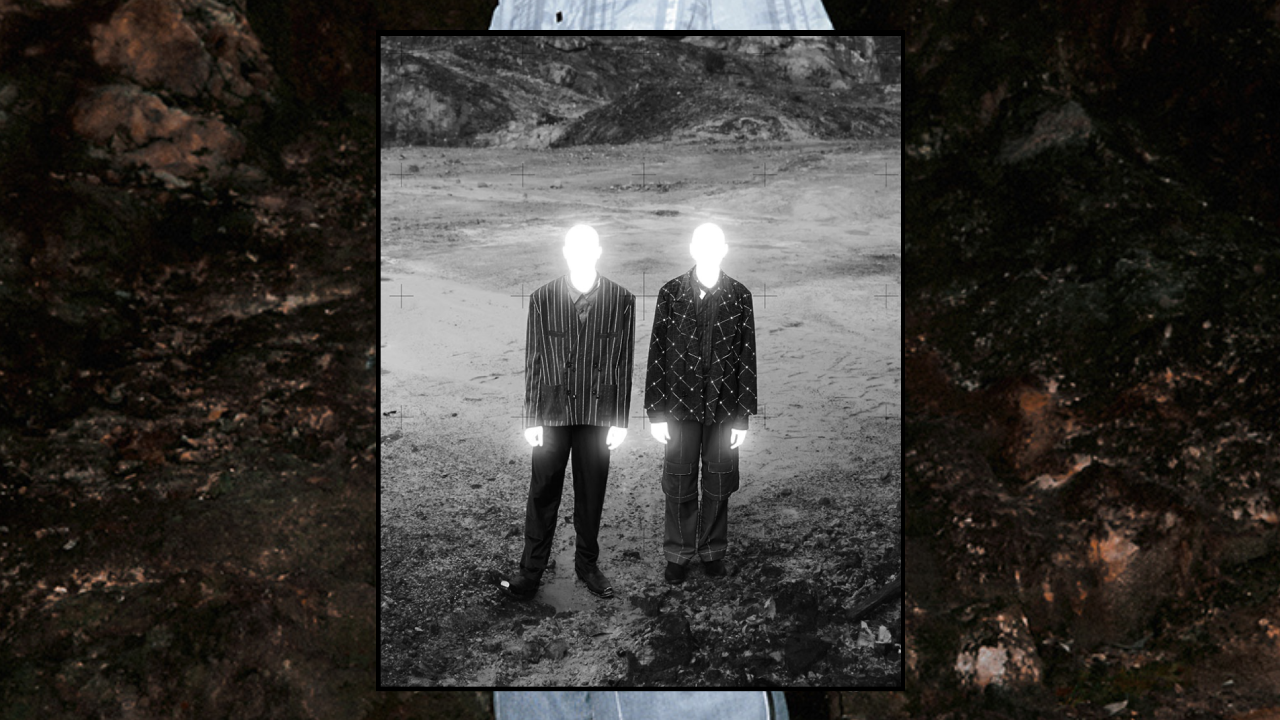 What is your thought on the industry's digital approach? Are you for or against it – and why?
I have a mixed feeling about this. On the one hand, I think the pandemic has accelerated the speed of digital development, and to me this something that we should celebrate. On the other hand, I also feel like this situation happens so quickly that not all of us are ready for the transition. I believe there is more to come in the future but as of now, the world of technology and the situation that we are in have opened a new window to the fashion industry. So, you can say that I am partially in favour of it.
How has this pandemic influenced your design?
The pandemic has forced us to focus more on producing wardrobes that are timeless in design.
What has been the one good thing that you noticed during this outbreak?
The fact that we are still here and remains strong show that nothing can bring us down.
What do you say to those who wish to have their own fashion label?
My advice to young fashion designers is keep exploring, be playful, and dare to be different. Break the boundaries if you have to and have faith in what you are doing.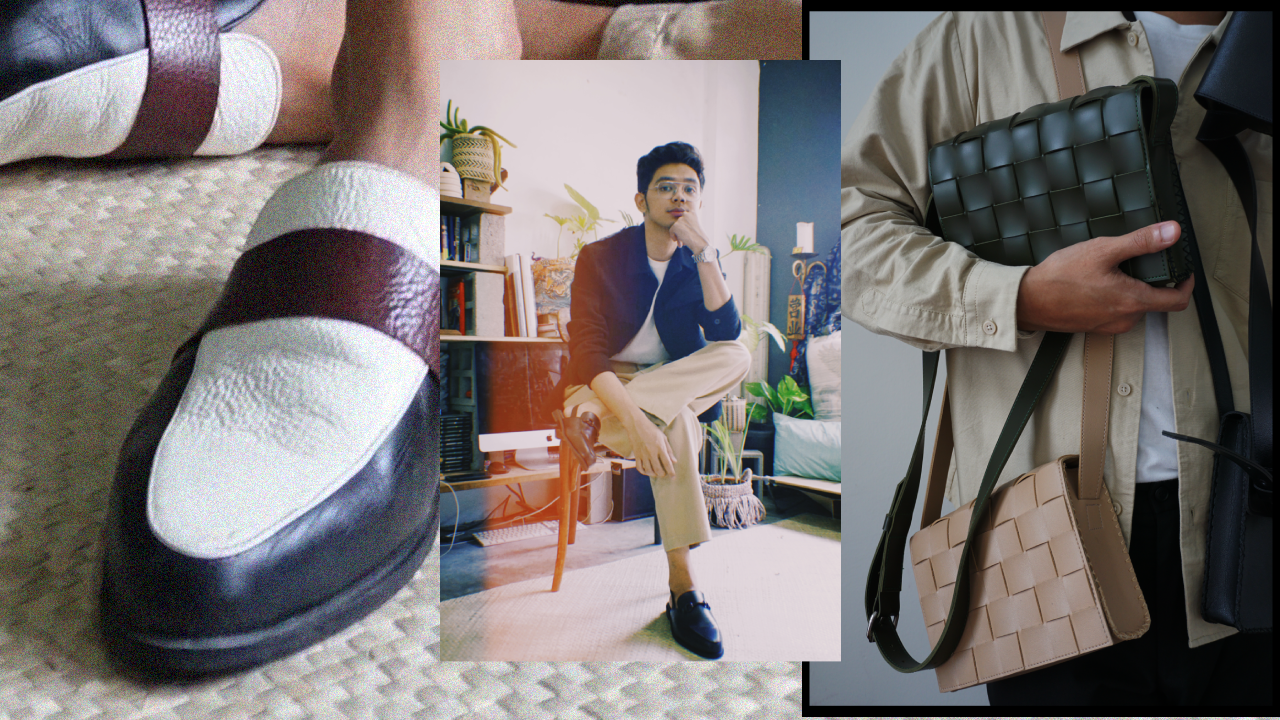 Nazifi Nasri
Founder of Nazifi Nasri (nazifinasri)
For those who are not familiar with Nazifi Nasri, do share with us what the brand is all about.
Nazifi Nasri is an eponymous brand that was established in 2014. Our specialisation is in producing men's sandals and footwear that are both classy and minimalistic in design with comfort in mind. Over the time, we have tried to expand our niche little by little by introducing a few limited-edition footwear collections for women as well as unisex accessories ensembles that include bags and small leather goods. The idea of the brand is to redefine the classic look in accessories without compromising the sensuality of the materials and craftmanship.
What is the innovation you bring into the world of footwear design?
We are very specific when it comes to design, which is to stay simple and not being too elaborative yet powerful enough to amp up any look or style that the wearer is going with.
What kind of leather are you working with, and are there any plans to explore and experiment with other materials?
Our products are made entirely using the bovine leather, and most of them are cow leather. We are currently exploring other types of materials to feature in our upcoming collections such as vegan leather as well as animal-friendly leather.
For a brand like yours that values design and craft, was it difficult to find the right partners to make it scalable whilst preserving the quality of your products?
We found it is quite difficult because Nazifi Nasri treasures arts and craftsmanship very much, thus it is vital for our brand to have experts in the shoe and accessory making field. Topping off, our products are very limited and exclusive, and we see that as an opportunity for our production team to really take their time in creating each piece so that the end result is impeccable.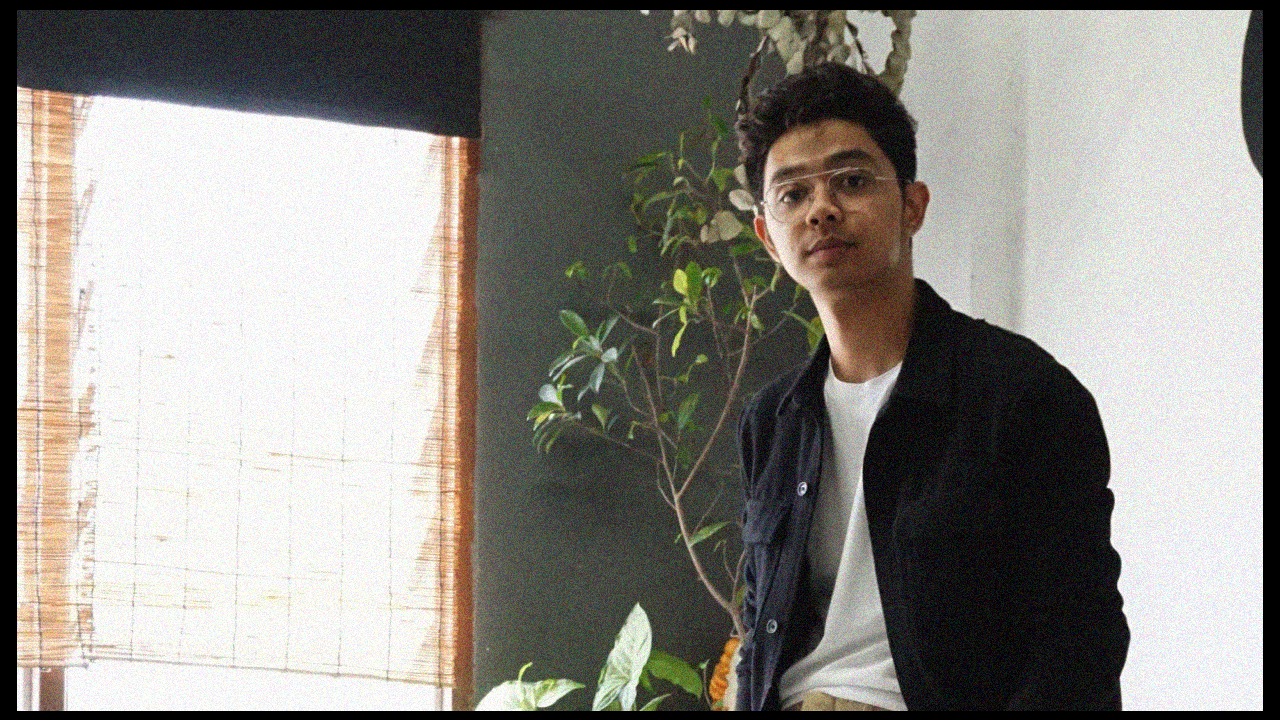 How are you coping with the changes in designer and consumer behaviour during this pandemic?
Our brand is totally an online driven brand, we sell and market our products almost entirely via our website and social media. So, when this kind of situation came about, we amplify our online marketing campaign by creating contents that are more engaging such as flash sales and teasers for new products. Other than that, we also take customer feedbacks very seriously so that we can cater to what they are really looking for from our brand.
How do you think social media has helped you in expanding your brand?
I'd say social media has helped expand our brand massively, as it has with the other brands out there. In my opinion, business owners today should not take this "free opportunity" for granted because this is and has been the best platform for us to flourish our labels and to engage with customers globally.
What has been the biggest struggle on this journey?
The biggest struggle to me is running the business all by myself, but I am beyond grateful to have so much love and support from my friends and family.
What's next for your brand?
We are currently working on new designs for cardholders and bags. This time around, we are looking at bold and bright colours, something unusual compared to our original colour scheme which are usually dark and mellow. We are also on the verge of introducing new products for women so stay tuned and check out our social media for more details.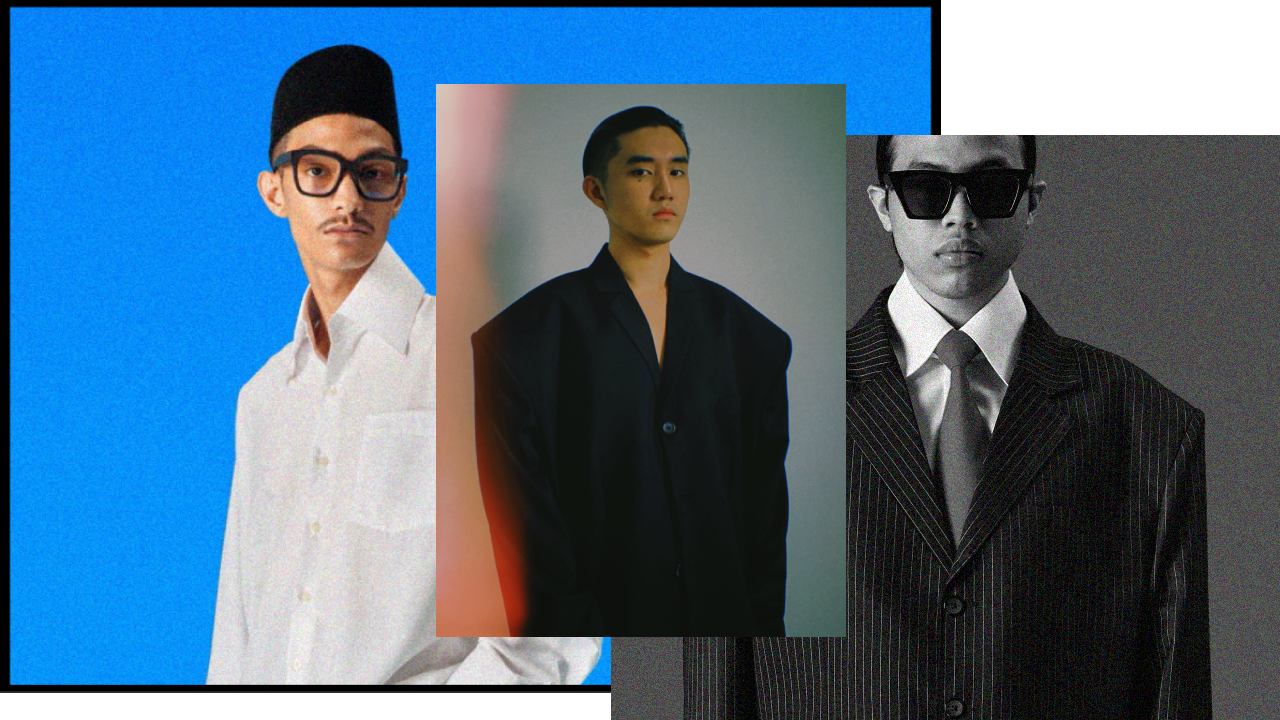 Kel Wen
Founder of Behati (behati.my)
How would you describe Behati and your sense of design?
Modern traditionalist. Whenever I create, I always refer to classic silhouettes, whether it is Baju Kurung, Kebaya or Sarong skirt. I try to modernise them with tailoring details, or the other way round. I like to infuse Malaysian heritage elements into my designs.
And you have instilled even more local elements into your latest collection. Why is that so?
Malaysian history inspires me the most, especially our traditional costumes because I think the subject is pretty much untouched in the global fashion scene. I found that exploring into this course very inspiring, while allowing me to reinterpret classical designs with current concepts. Other than that, I also included a bit of the historical elements into our ad campaign, from colours to mood and backdrobe.
Fashion designers and consumers are behaving differently during this time. How is your brand adapting?
We focus more of our attention on creating interactive online contents. We make sure that we are engaging our customers as much as possible through our website and social media platforms. We produce more wearable wardrobes with designs that are practical and sophisticated, that our customers can pull off as daily wear. The first drop is scheduled to be released this month. We also look at the sustainability aspect of our products, which means that the next collection will only be limited to a few pieces. It will help us supervise our production and minimise the waste of materials and fabrics. Another initiative that we have in the pipeline is to reinvent and redesign old garments into brand new pieces. Customers will have to send their clothes to us and we will reconstruct them based on a few design options.
What is your reaction towards the fashion industry going digital?
I am always supportive when it comes to digital content because I feel like this will be the future of fashion. To me, the digital platform allows all, if not most fashion labels to be more creative in expressing their creativity, and above all, their creations get to be seen internationally.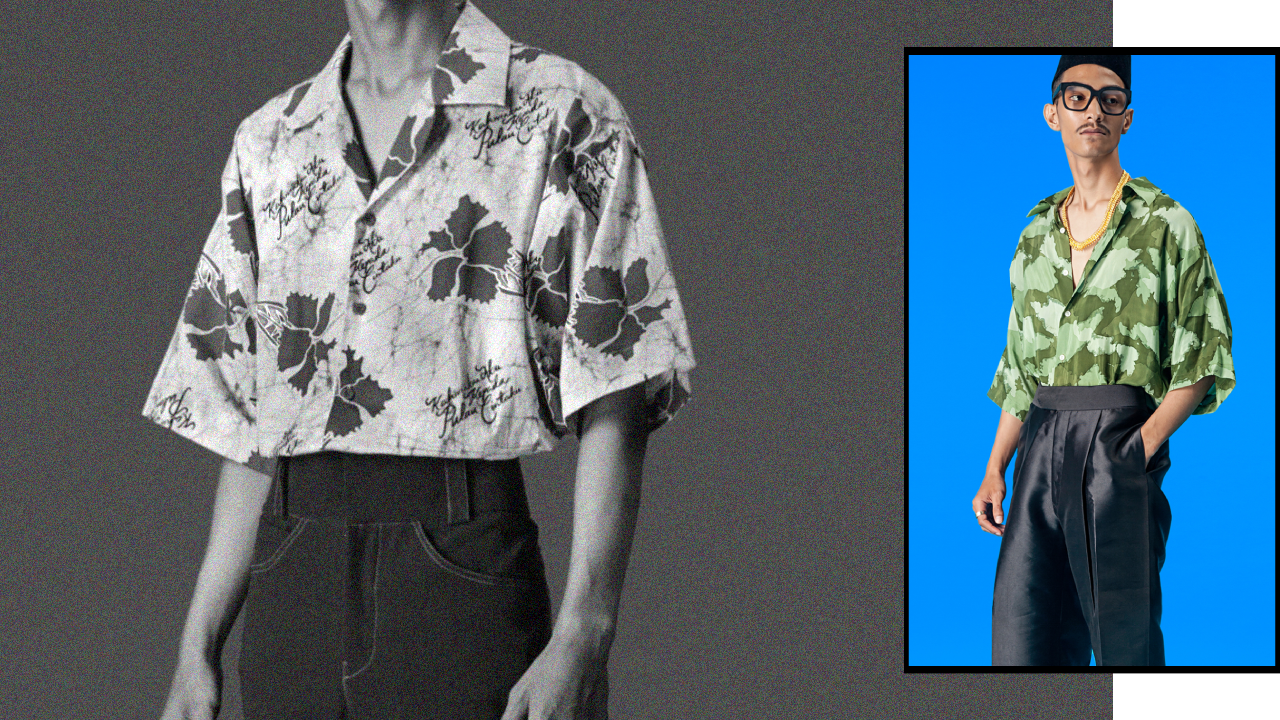 Do you agree that social media has uplifted your brand and its development?
Absolutely yes. Social media has taken Behati to another level and put the brand in the eyes of the world. I'd say that to have a strong online presence is the key to good fashion marketing today.
As a fashion designer, it must be tough when it comes to trendspotting in the middle of the pandemic. How do you overcome it?
I personally feel that at Behati we are at ease with this matter because again social media has played a major role for us in doing our research. The digital access that we have has allowed us to observe and follow global fashion trends, and what I have noticed recently is that people are opting more towards dressing down. Most fashion designers today are showcasing pieces that are timeless, and as one of them, I think Behati is also driving towards the same path.
What is the one good thing you notice during this outbreak?
It allows me time to rethink Behati's business plan and come out with new ideas and strategies.
How are you feeling right now that we are in the RMCO phase?
I'm slowly getting back on track, busier than before honestly. Having to spend much of my time at home has allowed me to think of new ideas. Recently, I worked with our homegrown talent Ernie Zakri to direct her latest music video entitled Boneka. I was also requested to dress up Dato' Sri Siti Nurhaliza for her two upcoming music videos. Now is indeed a tough time for everyone, but we just have to keep moving forward.