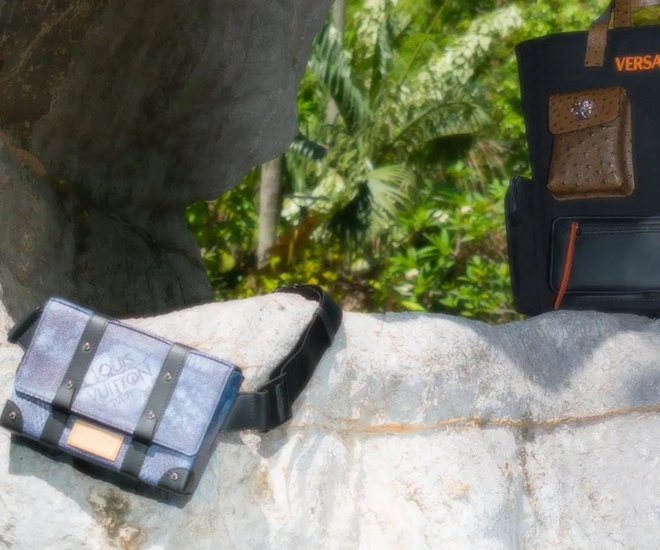 At Gardens By The Bay, search around for the best Pre-Fall 2021 accessories curated for a quick vacation, and inadvertently left behind by esteemed guests. Perfect for those searching up a getaway themselves as these are styles inspired by celebrity dressing where the glamour gets toned down but the wealth of great style still remains.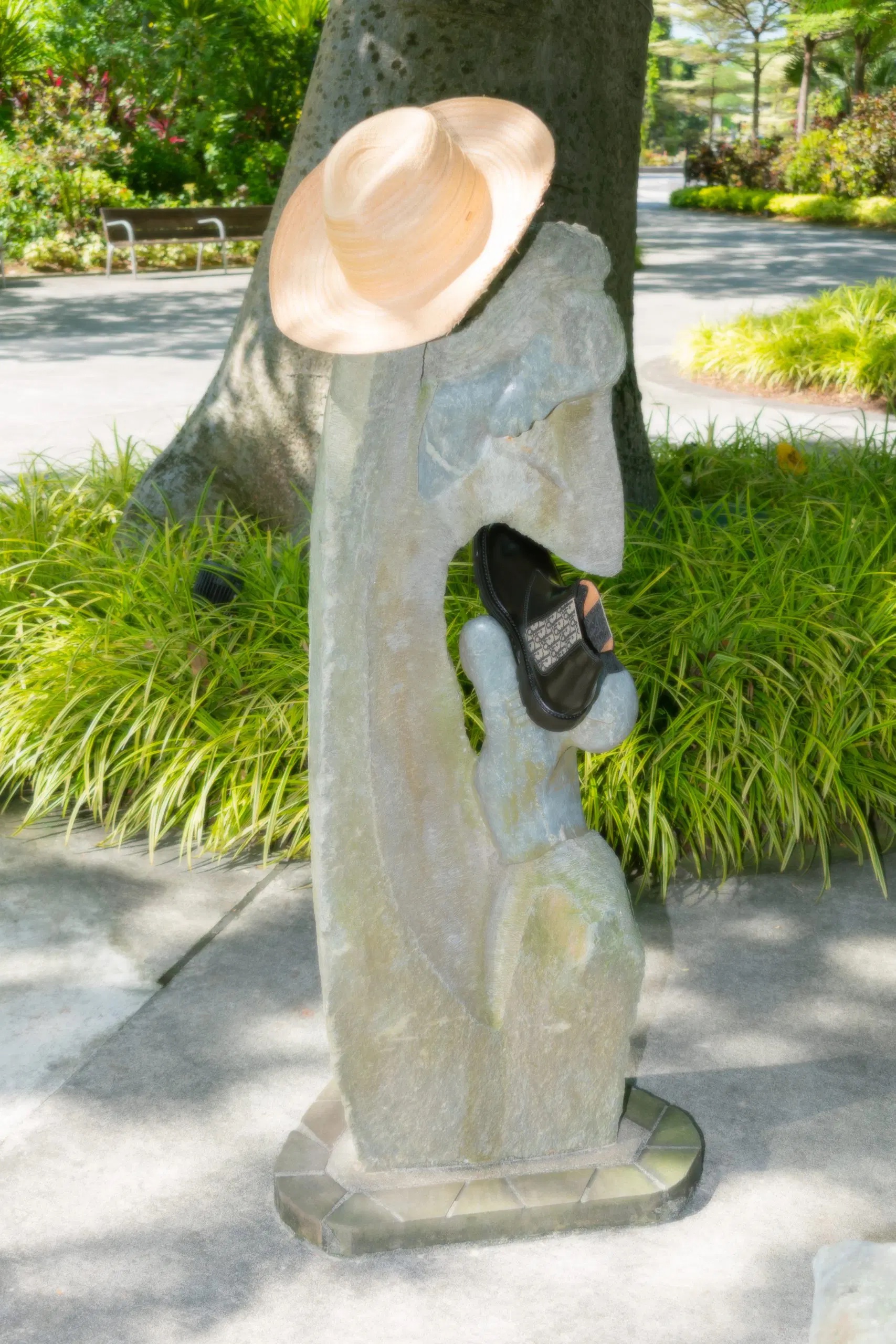 Saint Laurent Woven straw hat; Dior Men Explorer II leather chelsea boots. That said, what are the rules of dressing while you're on your much-deserved vacation? For a start, materials such as straw, suede, and denim are go-to choices while on vacation — even within your own country. They're nonchalant, easy to pair options that wouldn't complicate an outfit pulled out of hurry. Avoid dark colours and opt for whites, forest green, dusty beige and the ever so versatile denim blue. Colour-matching should take no effort, you're on vacation after all.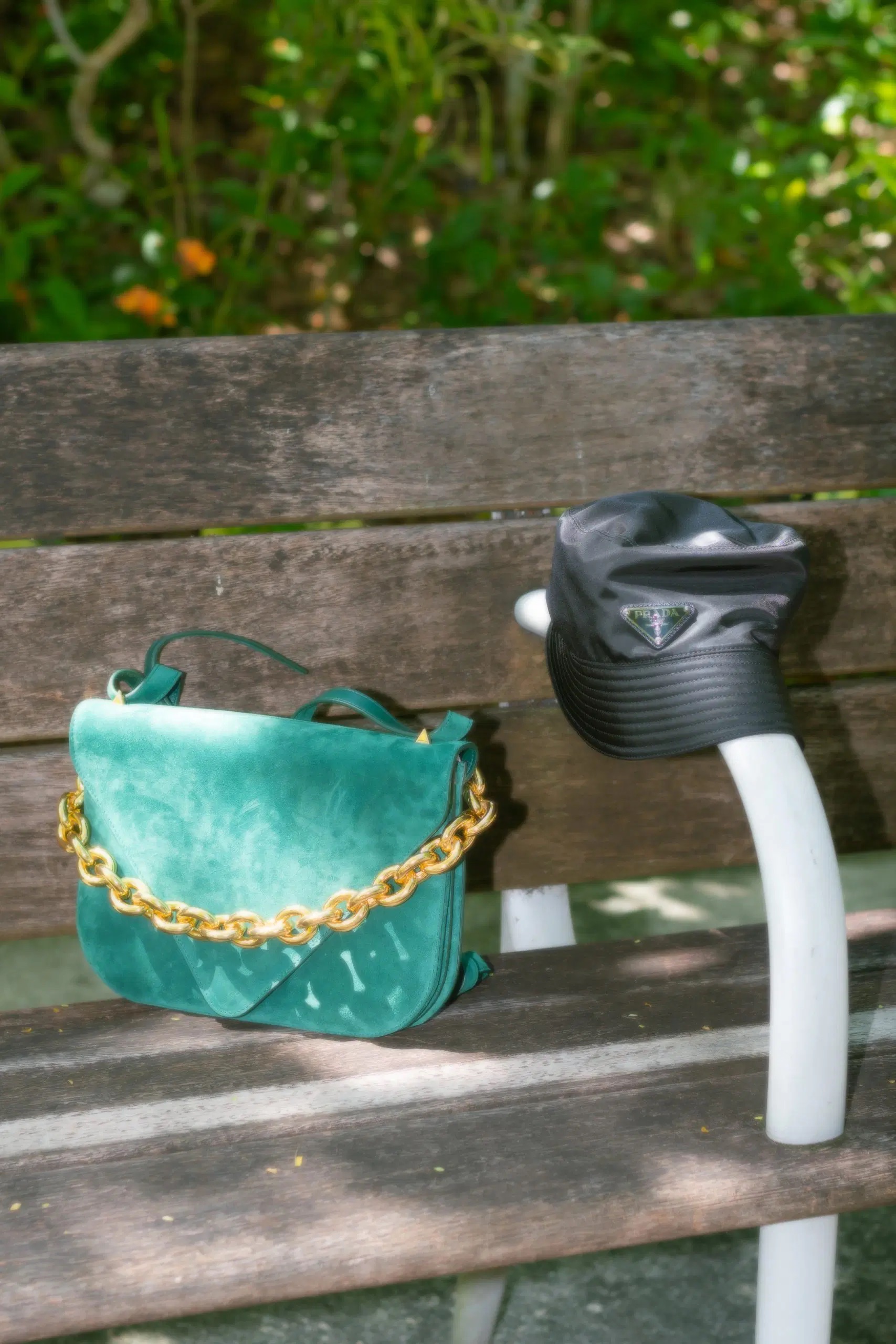 The downtown glamour of a Bottega Veneta Chain Flap suede shoulder bag meets the uptown swagger of a Prada Re-Nylon bucket hat. Both, incredible heat appropriate.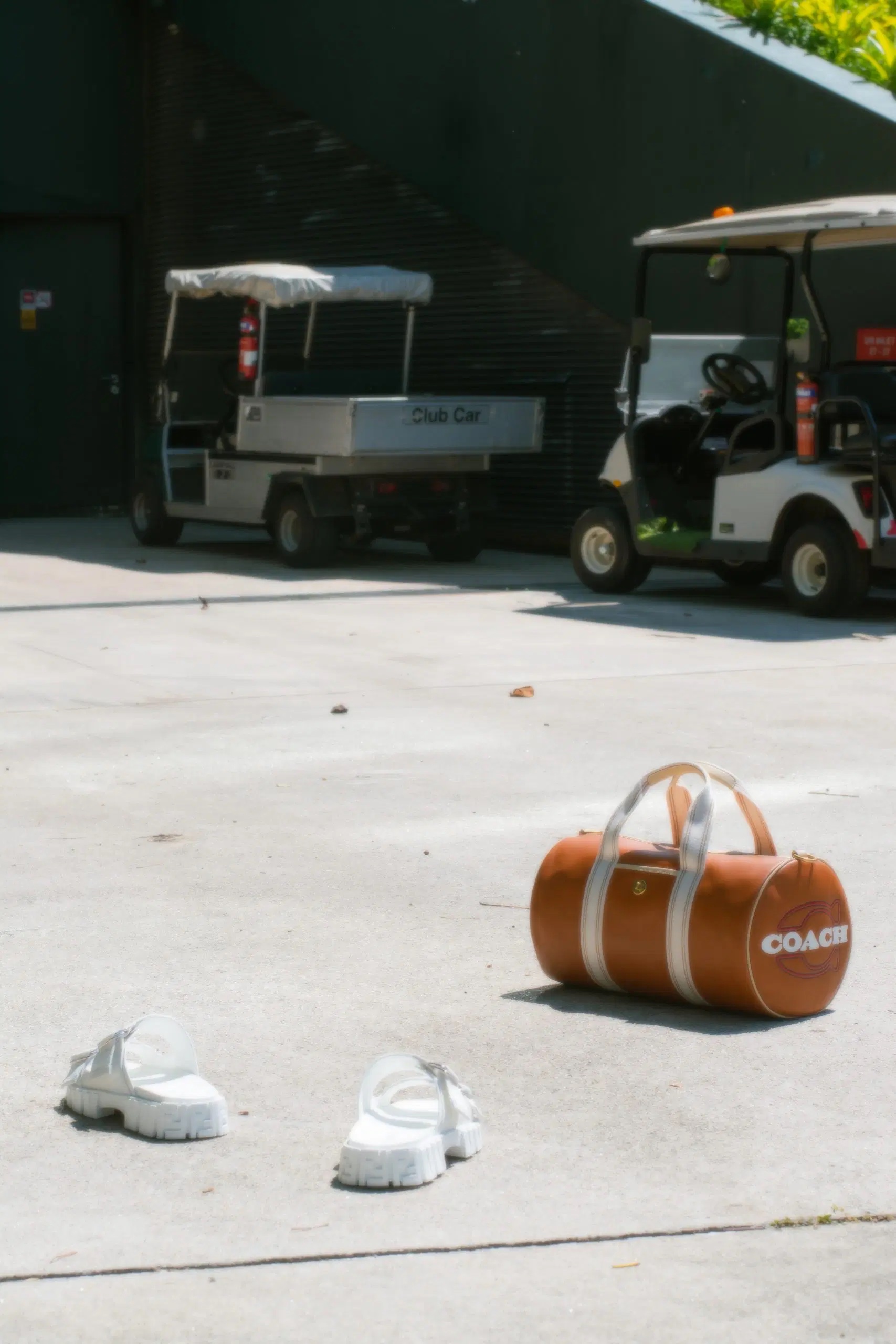 The best Pre–fall 2021 accessories are made for simple living: the Fendi Vertigo rubber sandals require no finnicking and the Coach leather duffle bag carries all, literally.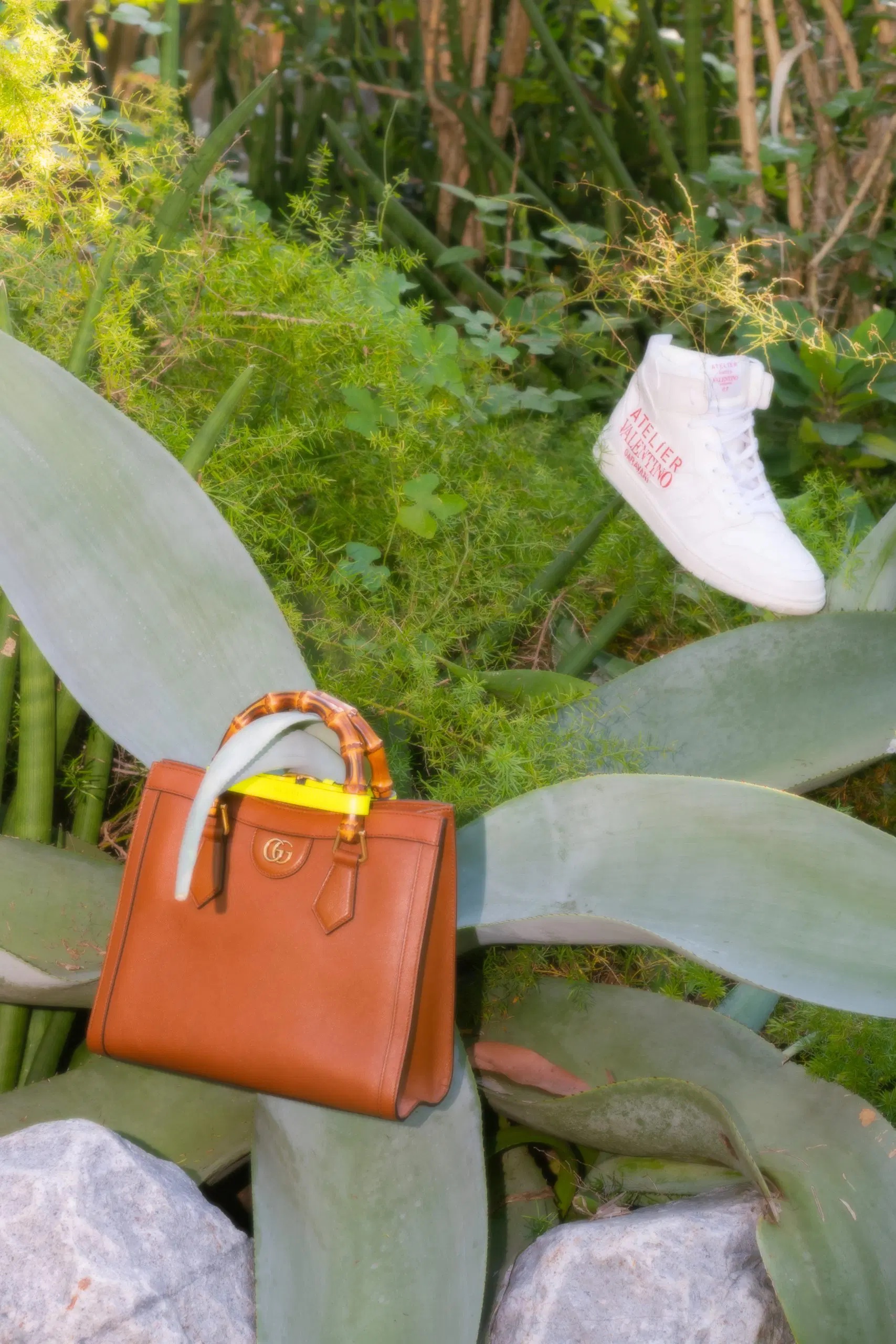 Into the wild, the Valentino Atelier Camouflage leather high-top sneakers features a look-up-close print and the Gucci Diana leather crossbody bag with bamboo handles blends in with nature.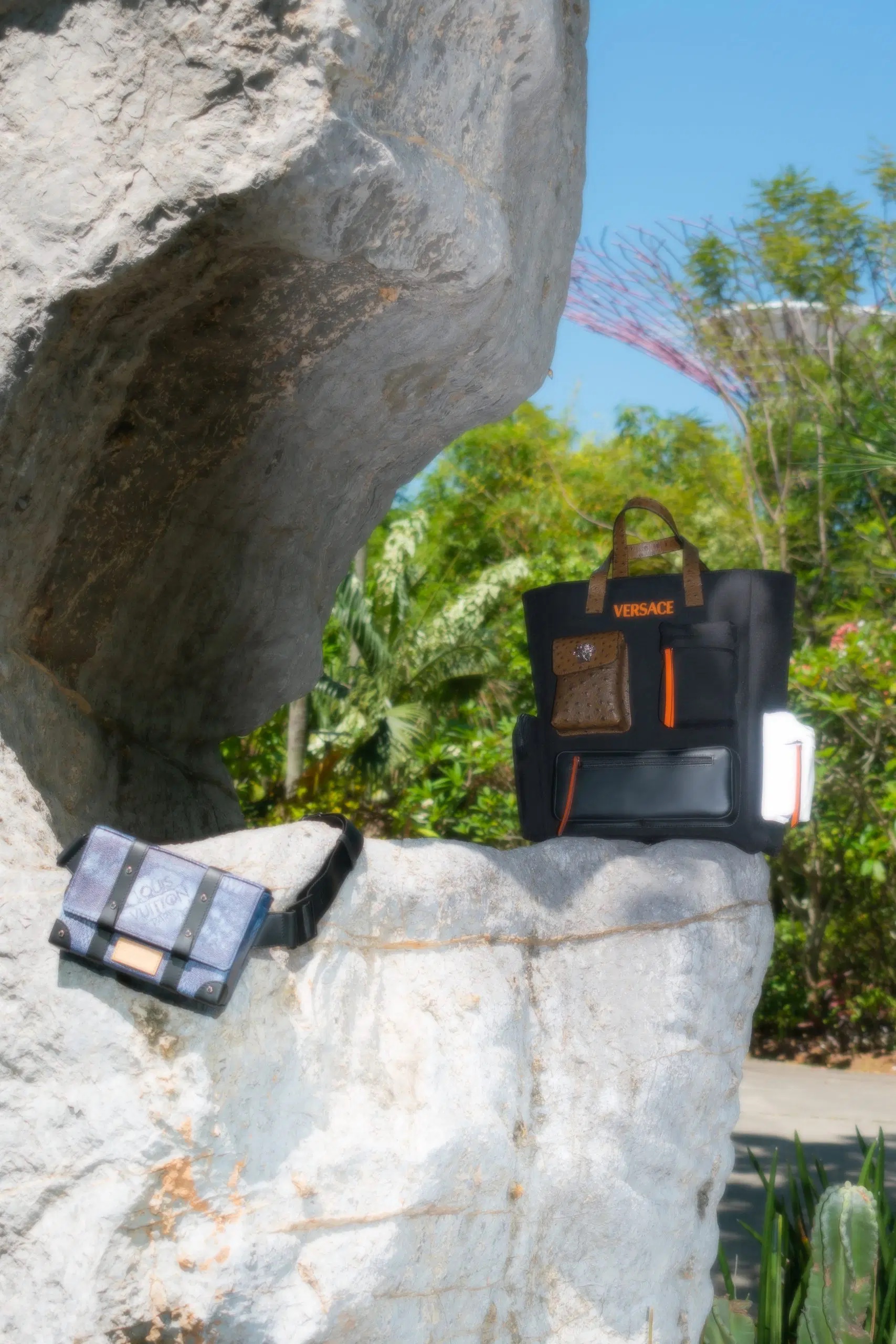 Two types of carry-alls for the urban nomad, the Versace Leather and nylon tote bag and Louis Vuitton Soft Trunk denim crossbody bag.
Credits:
Photography: Erwin Canuela; Art Direction: Izwan Abdullah; Styling: Manfred Lu; Location: Gardens By The Bay