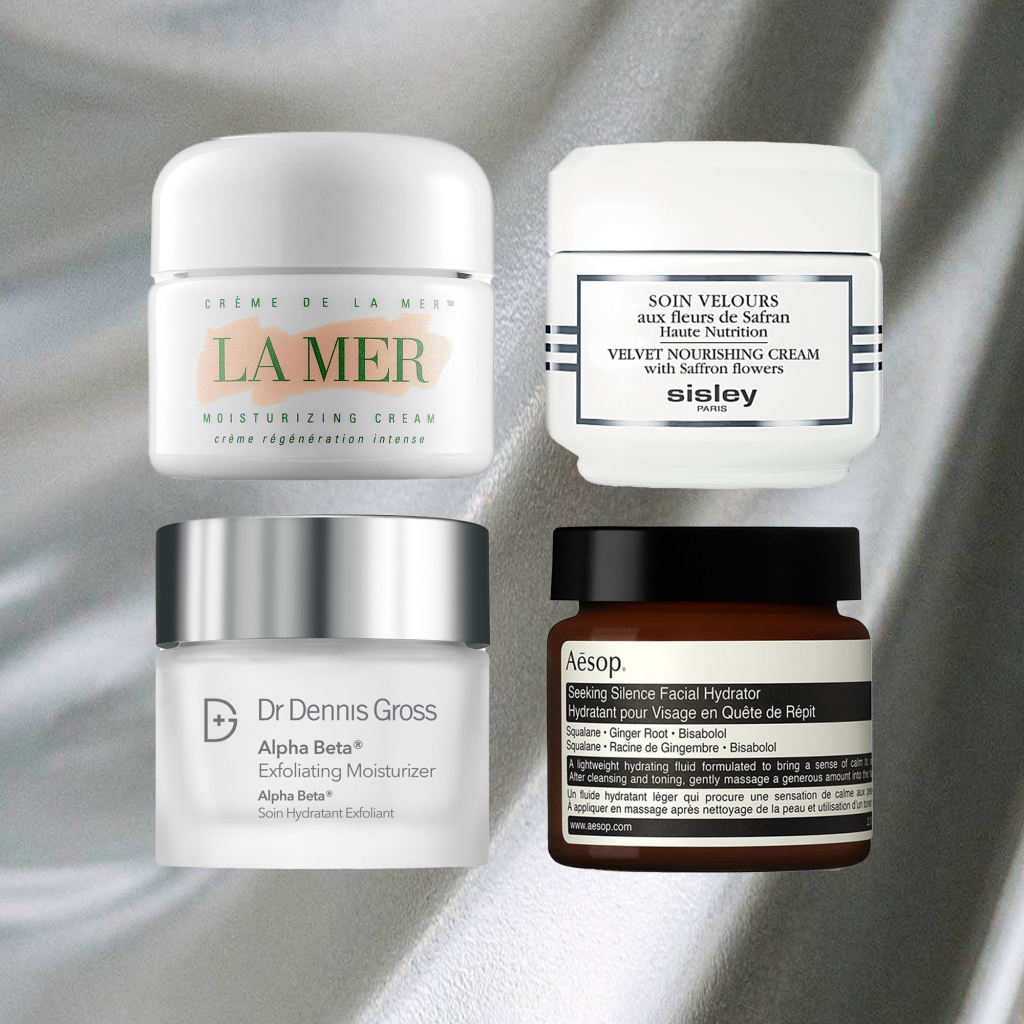 As you probably already know by now, moisturising is a vital part of every skincare routine. Moisturising, you ask? Why, yes. Moisturisers are formulated to strengthen the skin's protective barrier against environmental aggressors such as the sun, air pollution and changes in temperature.
Just like our body, the skin needs adequate hydration for optimal functioning and a moisturiser can do that while perking it up, giving you a healthy glow, and at the same time, minimises the appearance of fine lines and wrinkles as well as pigmentation. Whether it is oily, dry or sensitive, you just need to pick the right one designed for your skin condition. With that in mind, in no particular order, here are some of the best moisturisers to keep your skin hydrated, plump – and very happy.
La Mer Crème de La Mer
Best for: all skin types
Cult to the core, Crème de La Mer comes with more than just shelf appeal. The deeply hydrating formula – consisted of a rich blend of humectants and "miracle broth" (a top-secret mix of fermented algae), is held in a thick, buttery cream that works wonders to protect, calm and rejuvenate the skin simultaneously. Mr Chris Hemsworth himself claims to be a big fan of the product, and if it's good enough for Thor, it's good enough for the rest of us.
Sisley Velvet Nourishing Cream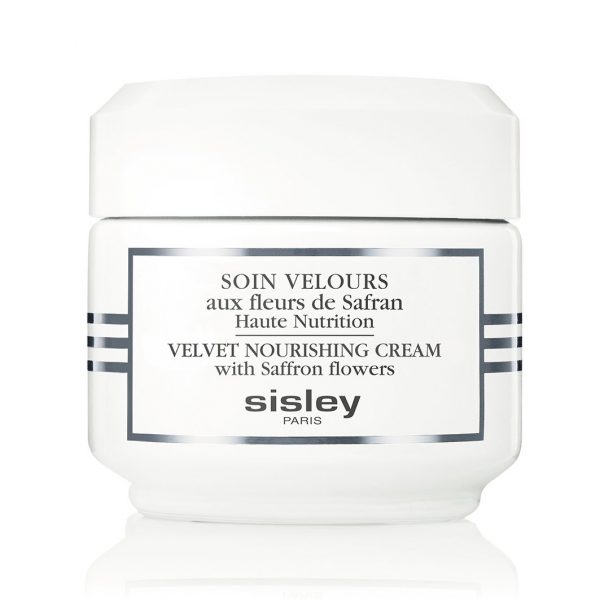 Best for: normal skin that needs radiance
Aptly named Velvet Nourishing Cream, this product is so rich, so luxurious and so – you guessed it – velvety, it has one aim and that is to provide complete skin nourishment. With a base of shea butter and a simple blend of botanical oils rich in Omegas 6, 7 and 9, it is an easy, soothing choice for those struggling with sensitive, stripped skin that might need to incorporate an active serum beforehand. One word: heavenly.
Dr. Dennis Gross Alpha Beta Exfoliating Moisturiser
Best for: lacklustre, dehydrated skin
Exfoliating is absolutely necessary for dry skin because you've got to remove those dead skin cells first in order for the hydrating benefits from the products you apply afterwards to penetrate more thoroughly. Dr. Dennis Gross, a renowned dermatologist and an undisputed king of acids, has brilliantly combined the two processes of exfoliating and moisturising into this moisture-rich formula with a complex of gentle acids called 7 Alpha Beta that soften the skin surface while improving moisture retention. The whipped cream texture may be light, but it's definitely powerful.
Dr. JART+ Water Fuse Ultimate Hydro 
Best for: dry, flaky skin
Since water is our best friend in fighting dehydration, this pure dose of hydro gel is great at combating dry skin. The feather-light gel-cream is jam-packed with AquaMinerals and Belgium hot spring water to deliver moisture deep into skin layers while sloughing away the dead cells that dull the skin. It also boasts with hyaluronic acid, which counteracts premature ageing of the skin caused by pollution or naturally dry skin. Bonus: the gel absorbs into skin immediately upon application making it ideal for a hot and humid country like Malaysia.
Three Balancing Emulsion
Best for: dull and skin
If you're concerned with having chemicals in your moisturiser, try this one. A cocktail of 97% naturally derived ingredients, it combines essential oils and, botanical water, extracts and oils to recharge and restore the skin with new energy. Essential oils (frankincense tree, bergamot fruit, marjoram, rosemary and sandalwood) help to nourish and promote inner radiance while botanical water, extracts and oils work together to offer the skin deep hydration with instantly illuminating result for a plumping effect.
Shiseido Men Total Revitaliser Cream
Best for: tackling the signs of ageing
Fight signs of ageing with this energising moisturiser that's especially tailored to the needs of men's skin. Enriched with ImmuBuild Complex which is known to reactivate the cells of the facial muscles, this cream counteracts sagging skin and enhances the skin barrier. Its effectiveness is complemented by a powerful alliance of Marine Protein Complex, a pool of revitalising and a special moisturising molecular system that ensures defined and youthful skin.
Biotherm Life Plankton Sensitive Balm
Best for: dehydrated and sensitive skin
If you're after something with denser consistency than the cream texture of most moisturisers, have you considered reaching out for a balm instead? Extracted from the depths of the sea and enhanced by Biotherm biologists, the effectiveness of life plankton is captured in the highest concentration to hydrate the skin, becalm redness and other irritations. Sealed in an airless hermetic jar, this wrapping balm is also packed with antioxidants for some nice anti-ageing benefits. Note: Don't dip your finger into the jar.
Aesop Seeking Silence Facial Hydrator
Best for: sensitive skin
Made specifically to combat redness, dryness, uneven texture and breakouts, it's packed with a brilliant cocktail of squalane, ginger root and bisabolol to restore order. We could simply list down the best praises of squalane – such as moisturising, firming and nourishing – but you should know that the ingredient is also extremely powerful when it comes to repairing skin-surface lipids and protecting the skin. Bisabolol and ginger root relieves the appearance of redness and fights free radicals that cause skin to become irritated respectively. A little goes a long way with this product, so massage about half of teaspoon  of the product into your skin and you're good to go.