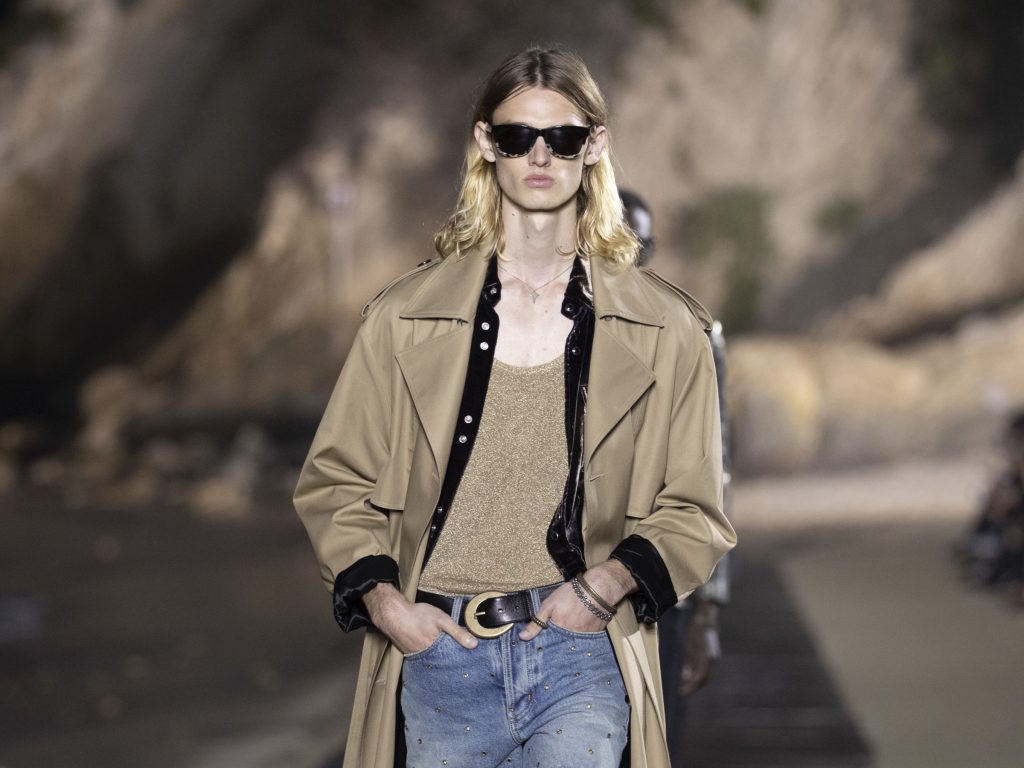 After the highly praised menswear debut in New York for the Spring/ Summer 2019 show, the stakes were high for Saint Laurent's creative director, Anthony Vaccarello. Everyone wanted to see which direction he would take it for his sophomore menswear outing, what the new Saint Laurent man would look like for spring/summer 2020. And what everyone wanted, of course, was more than just a fashion show; they wanted another spectacle.
Escaping its Parisian home once again, this season the designer chose Paradise Cove, Malibu, as the set frame of the show. "Malibu" you ask? Why, yes. The show notes made mention of Marrakech and Mick Jagger as the main inspirations of the collection. Some context: Saint Laurent's affections for Morocco were well-documented. The designer first visited the country in the 1960s before purchasing a house in Marrakech and making it his holiday location of choice. But for Vaccarello, Los Angeles is his hallow place of inspiration. "I think Marrakech has become overused and too touristy, in a way," he said. "I always saw Los Angeles as a new Marrakech: it's far away, you have the sun, you have a quality of life you don't have anywhere else. So, I tried to connect Mick in the seventies with LA, which I think is the new Marrakech." That is to say, Vaccarello was paying homage to the late founder's deep affiliation with the Moroccan hub through his own vision.
With star-studded guests such as Keanu Reeves, Lakeith Stanfield, Luka Sabat, Laura Dern, Miley Cyrus, Liam Hemsworth and GOT7's Jaebum seated in the front row, they were facing the Pacific Ocean and the horizon. The runway was built from black-painted timber planks embedded into the beach, surrounded by jagged cliffs on one side and crashing waves on the other. As the spectacle began, one key thing about Saint Laurent men becomes apparent: they are just so undeniably cool. Well, it goes without saying: the Saint Laurent folks have always been sexy, sensuous with a hint of rebellion.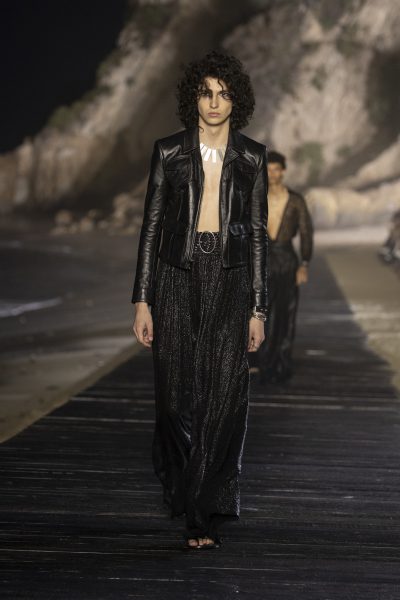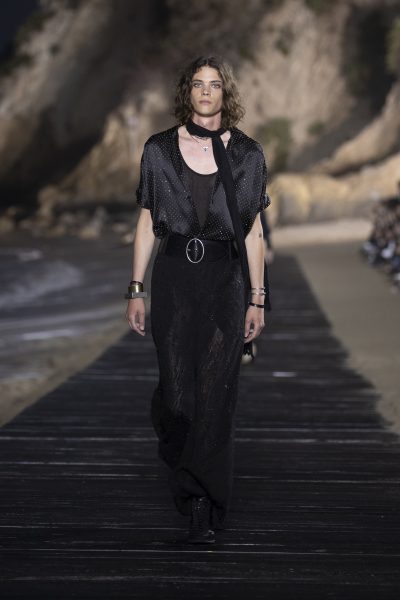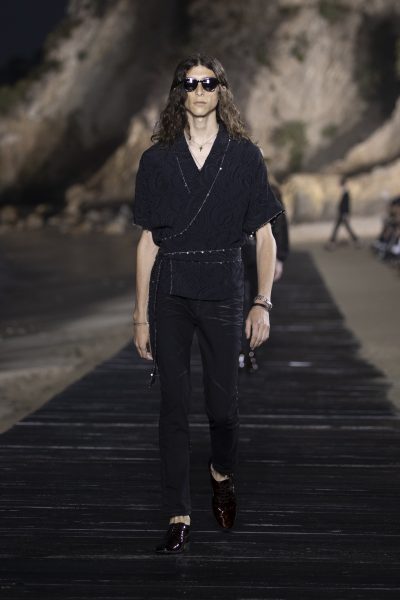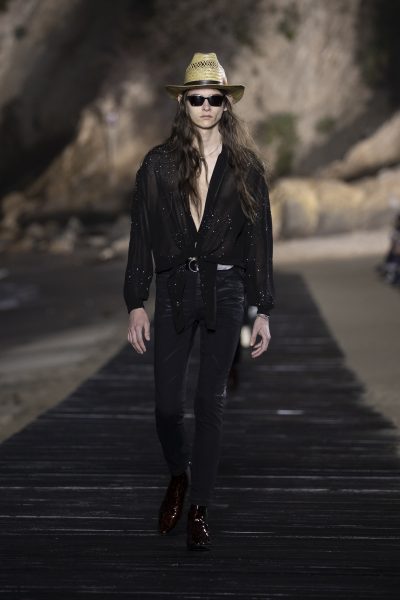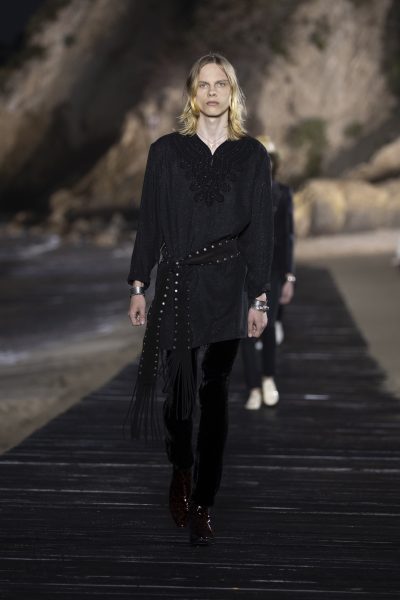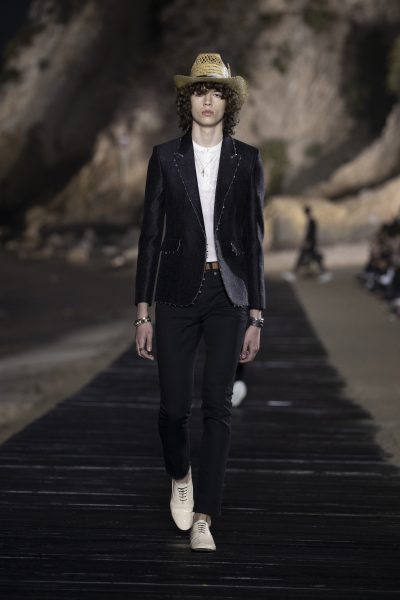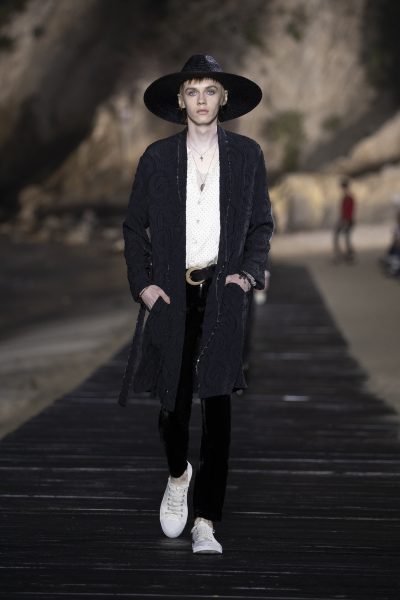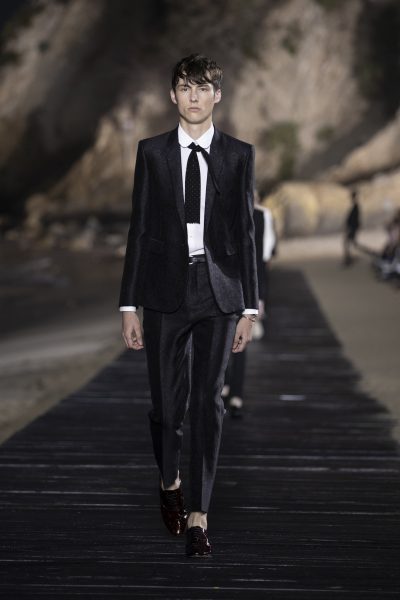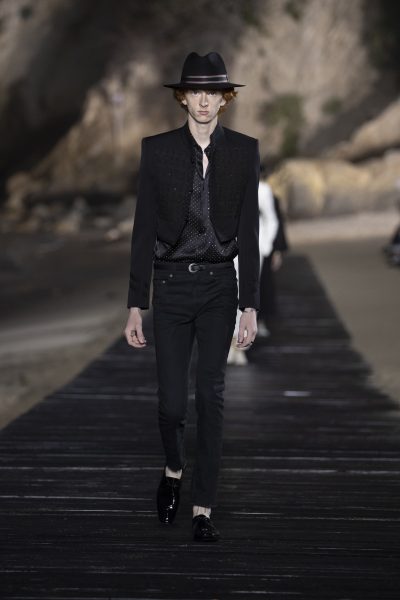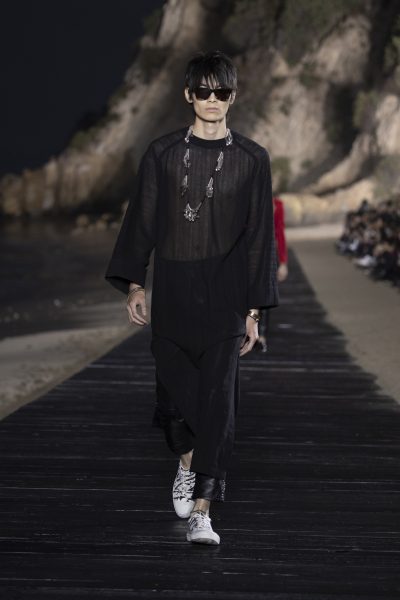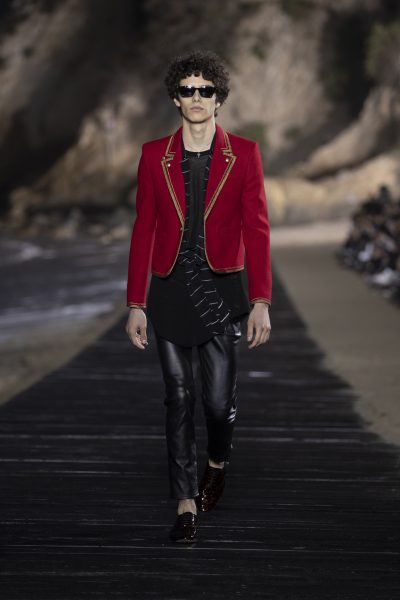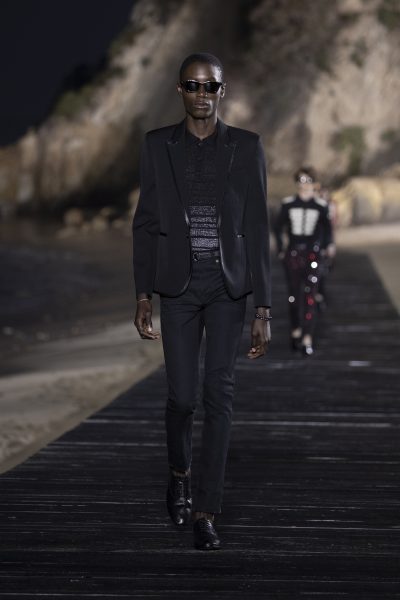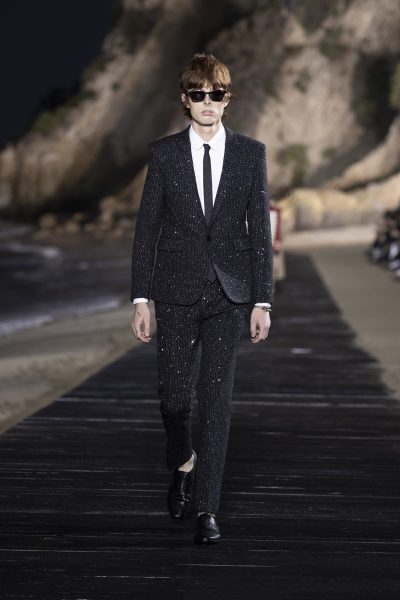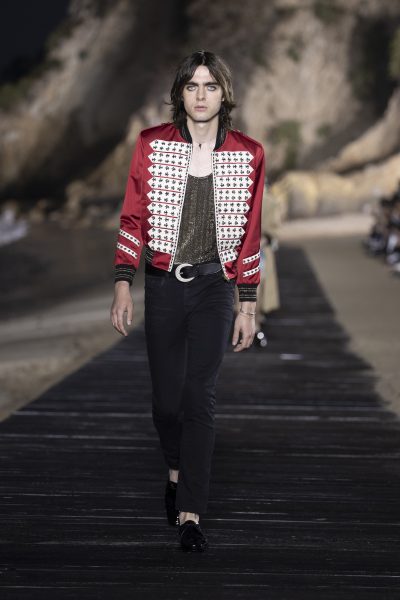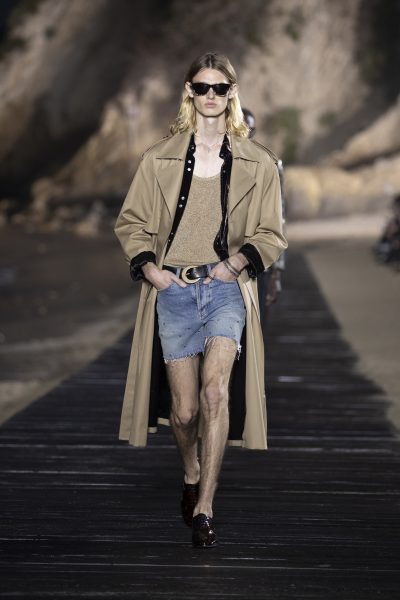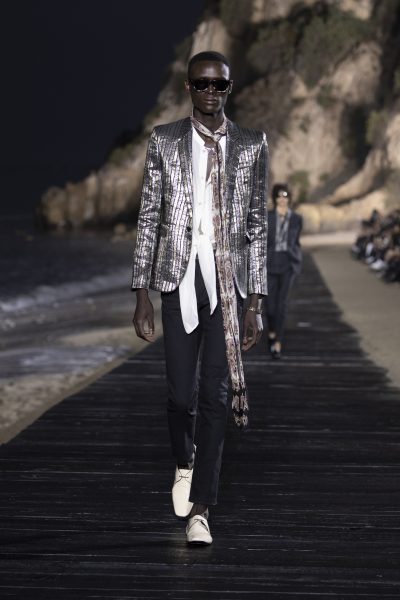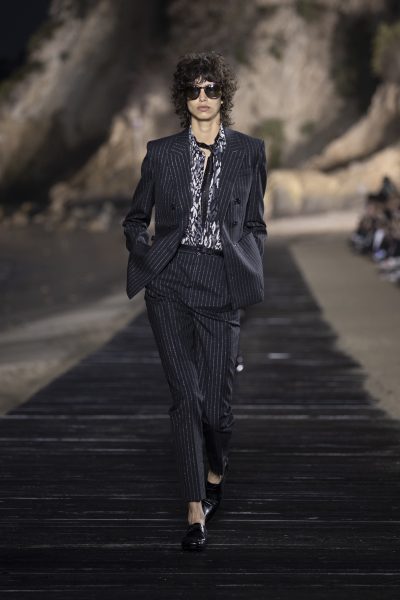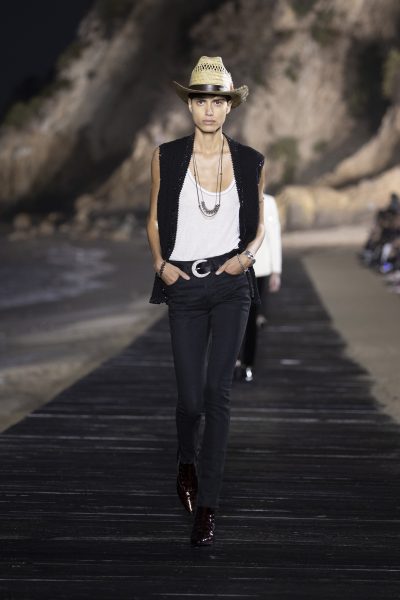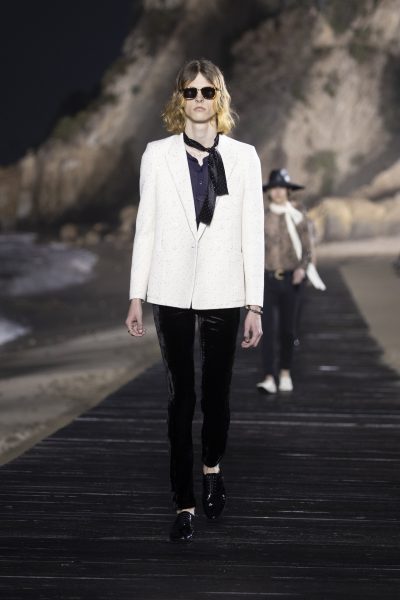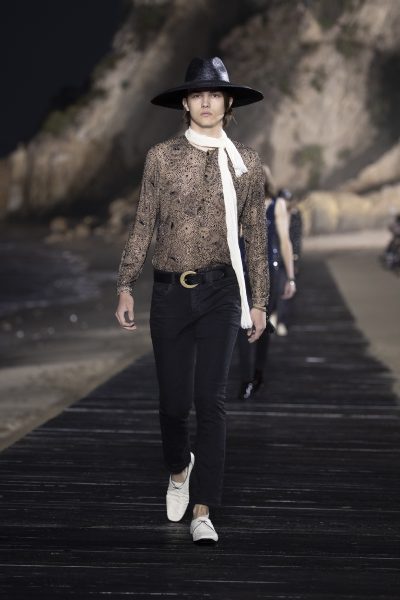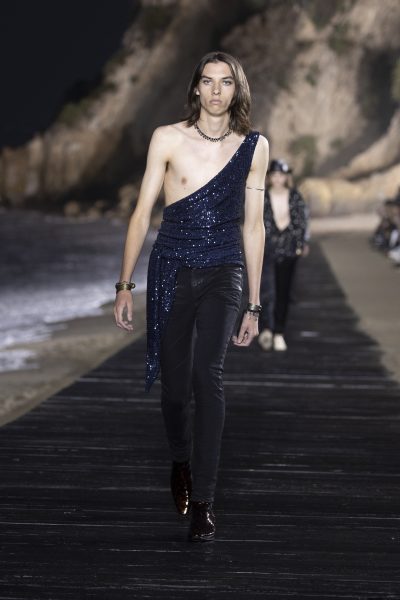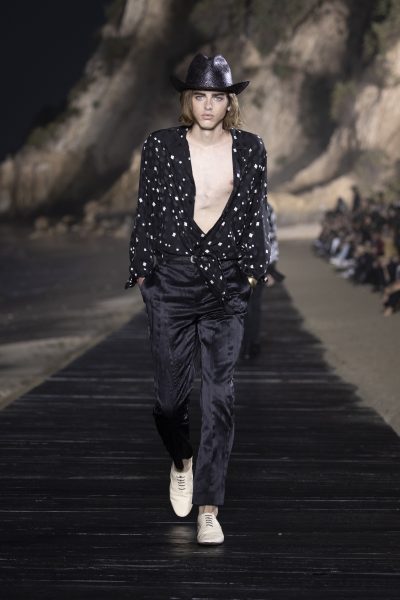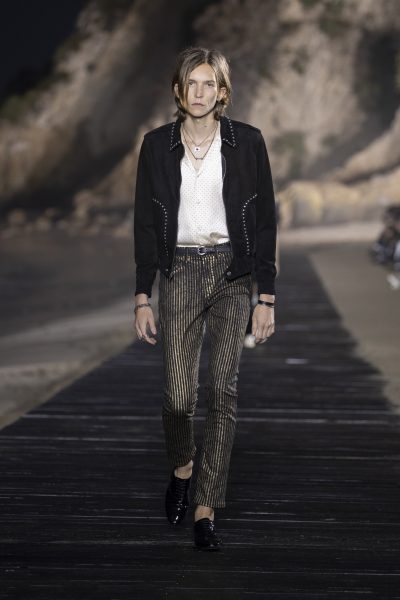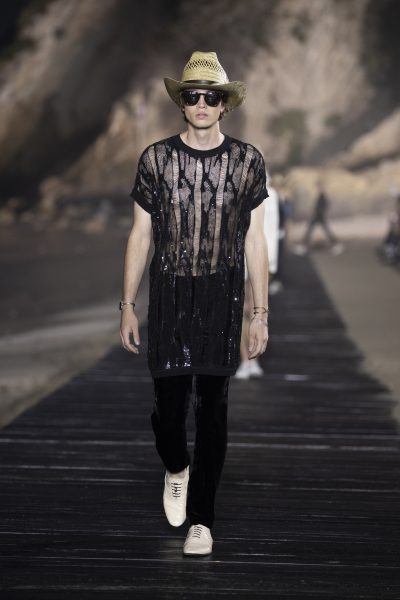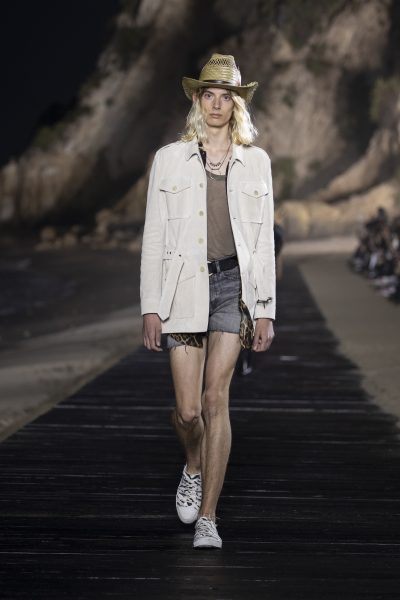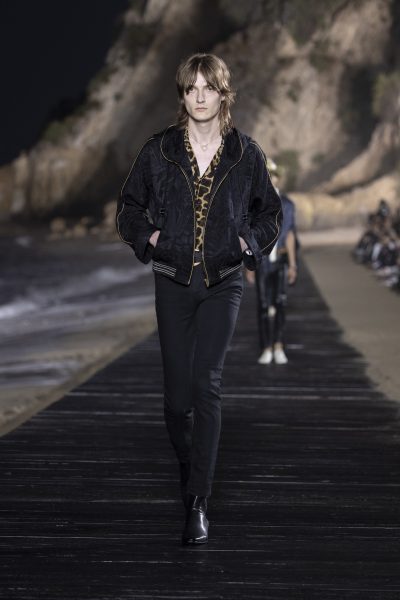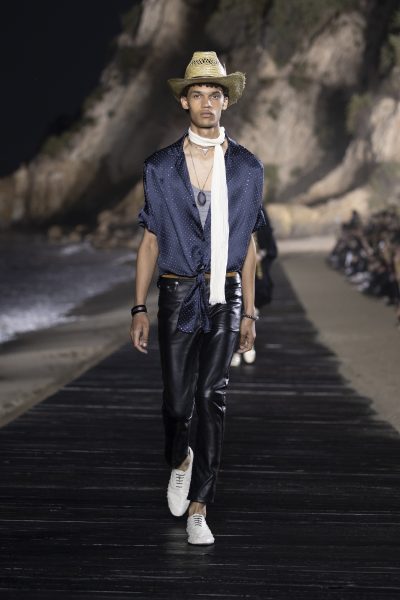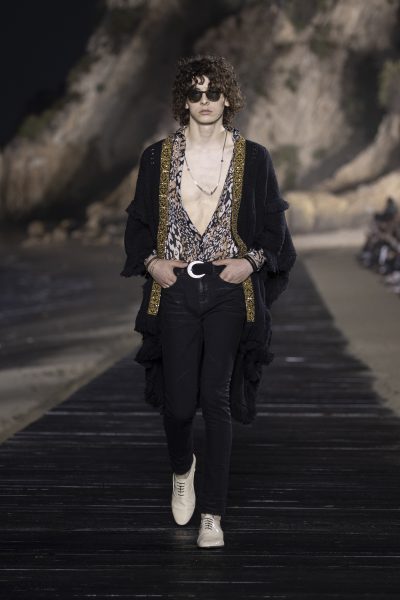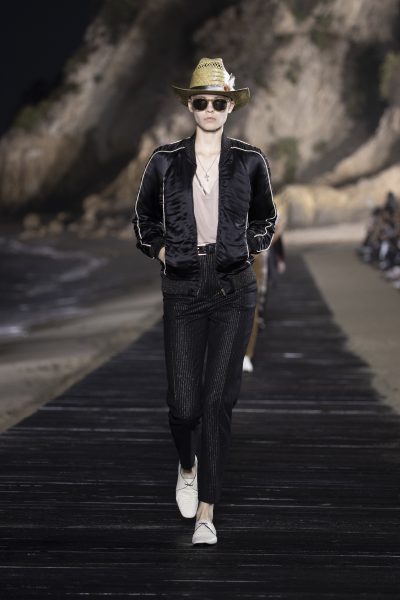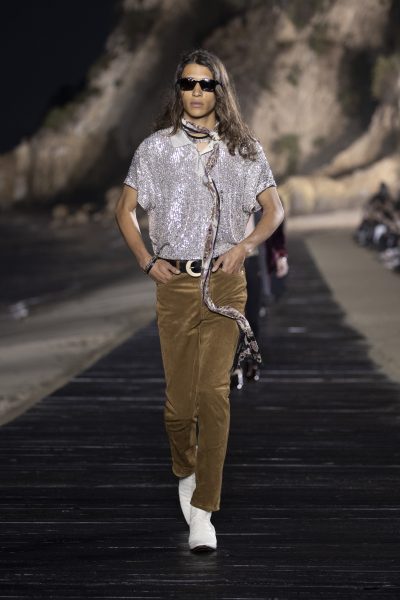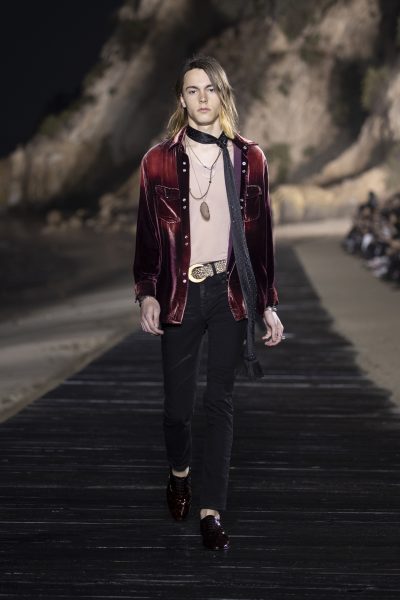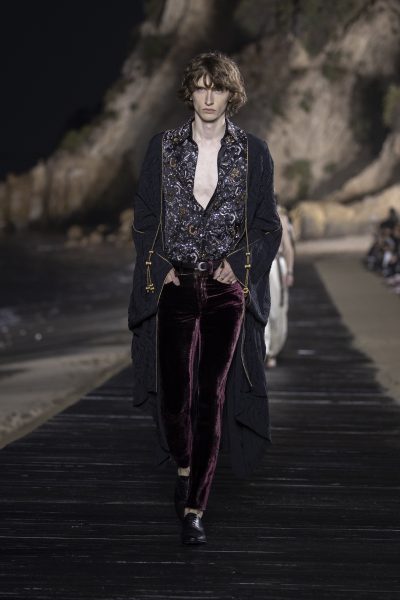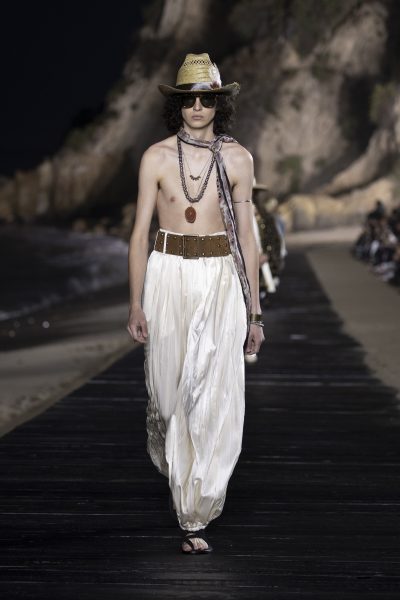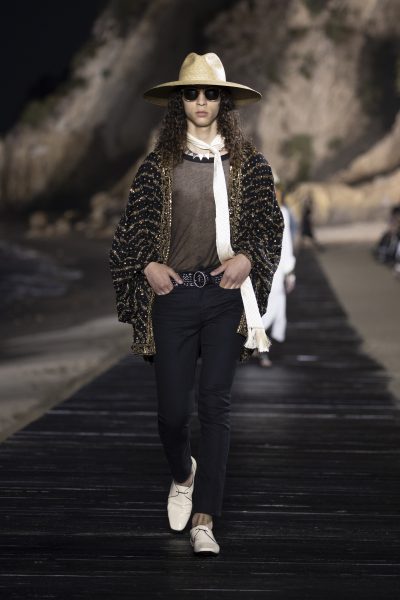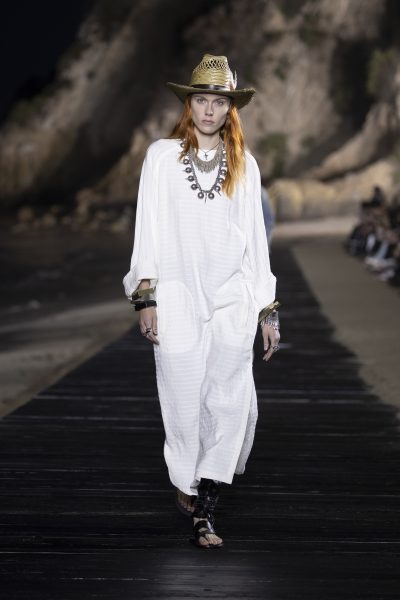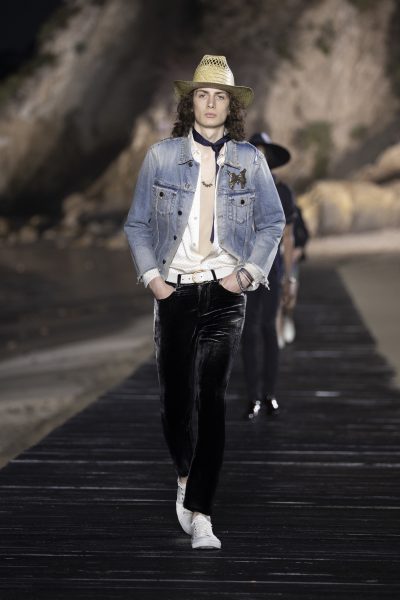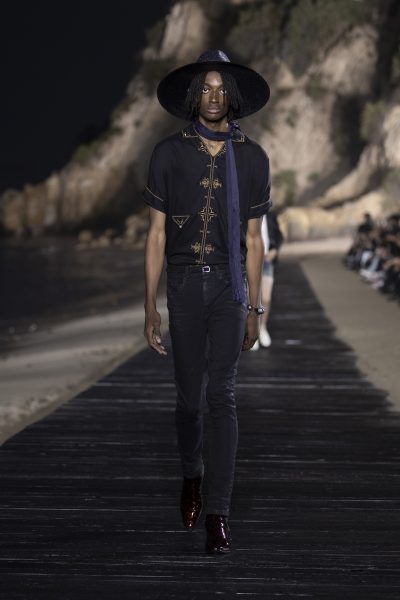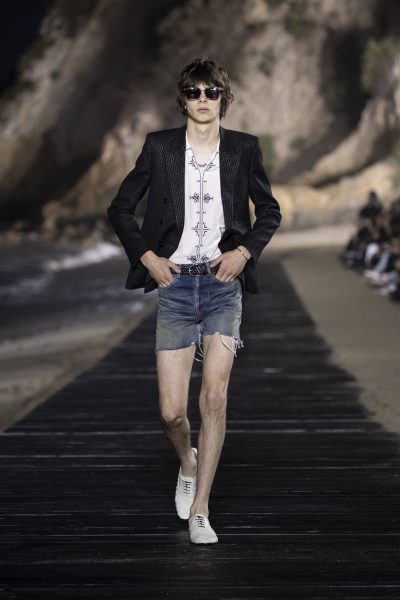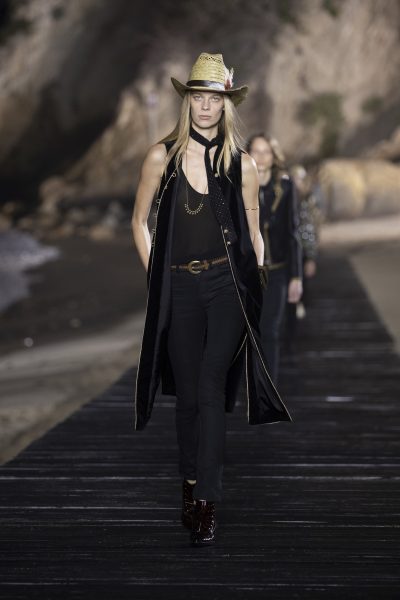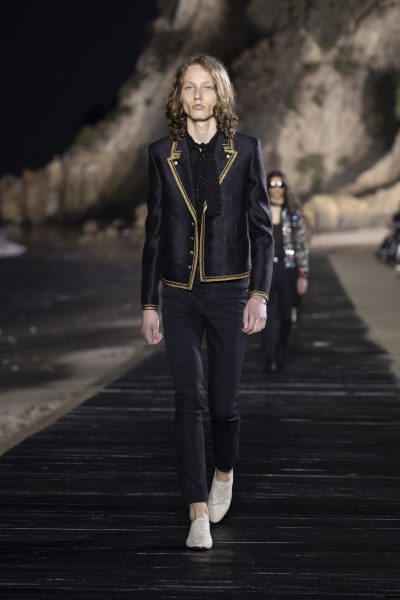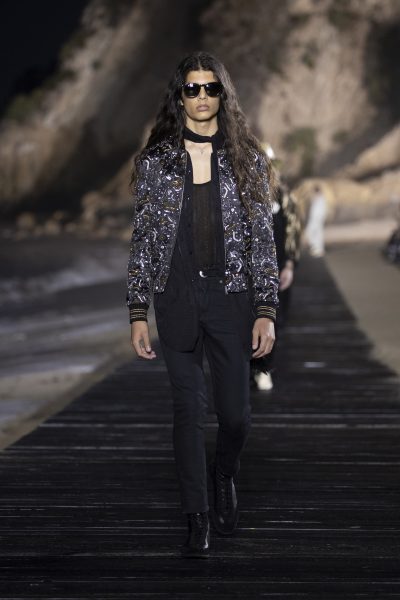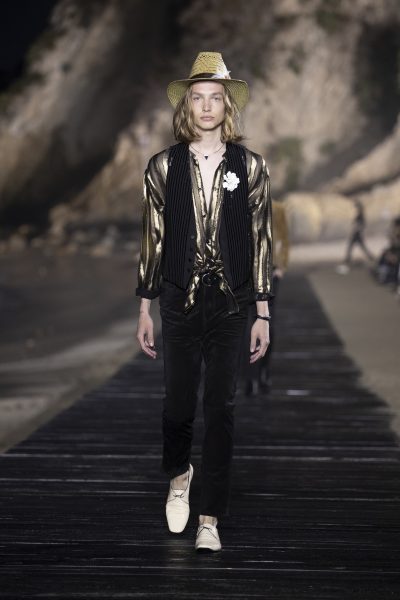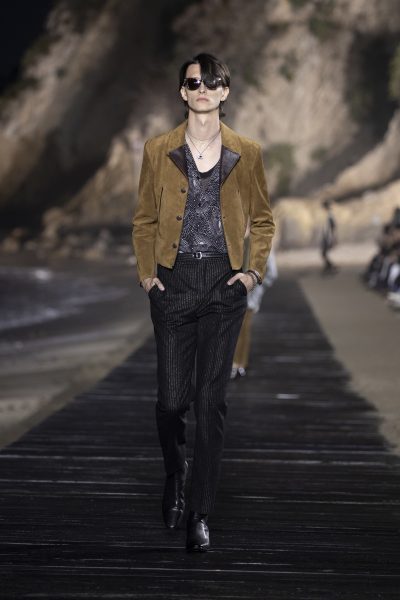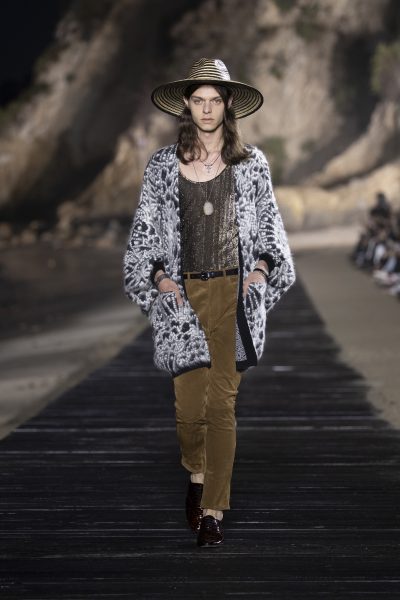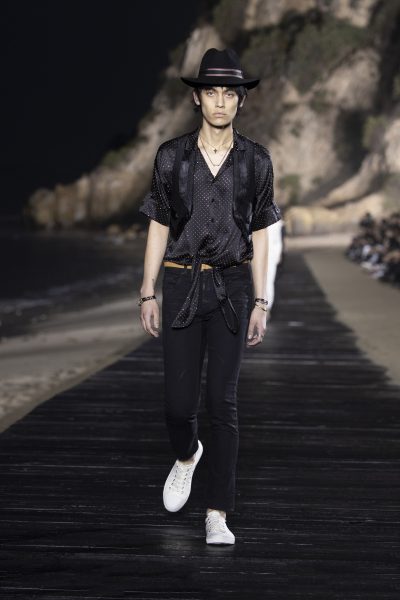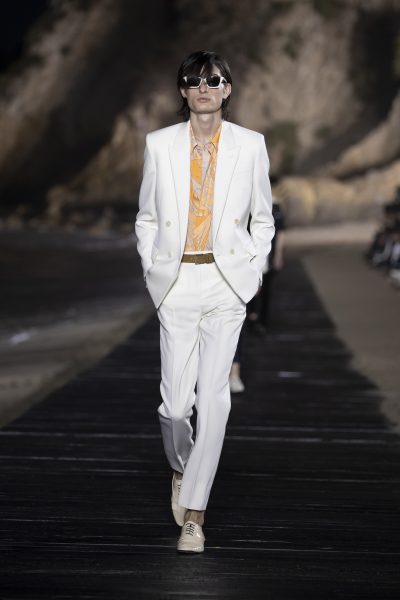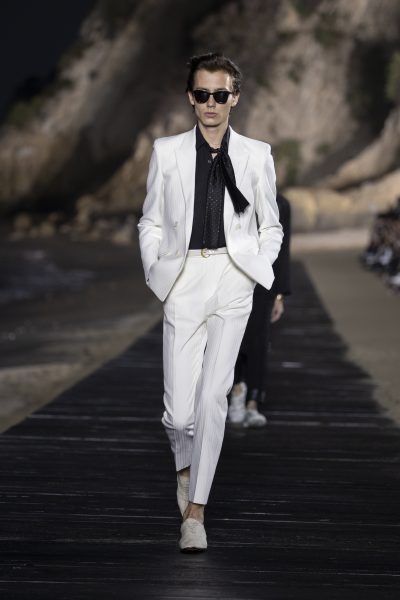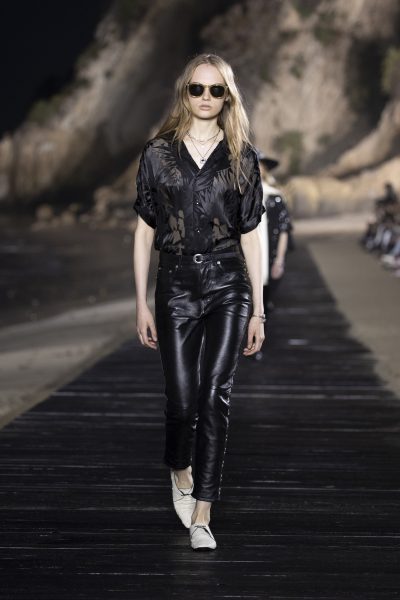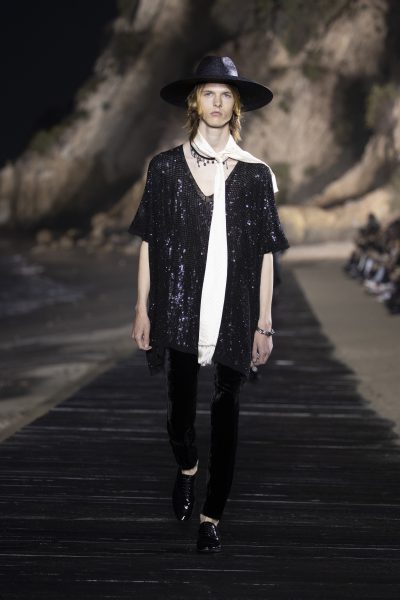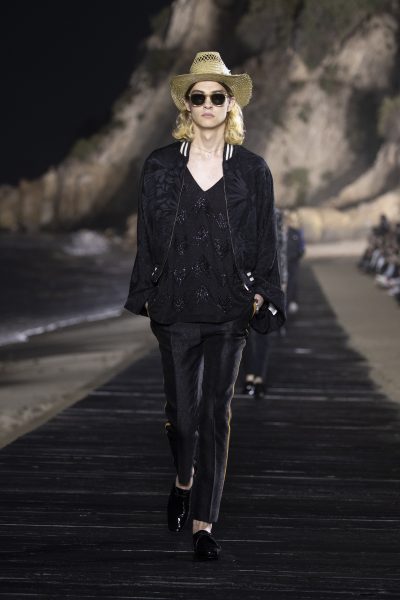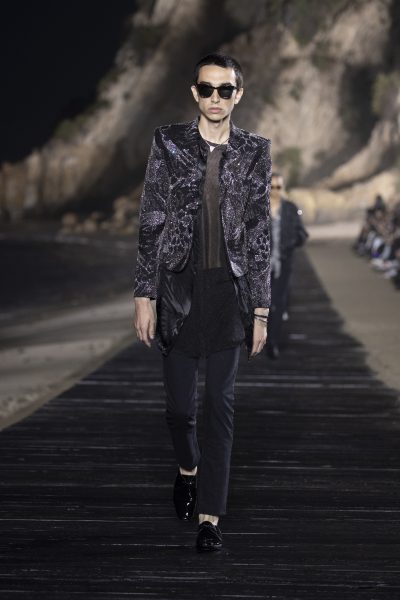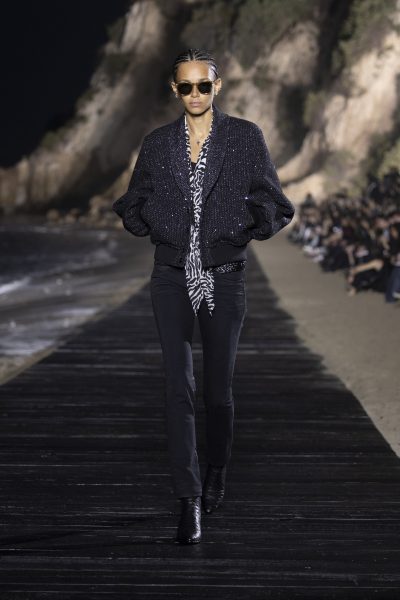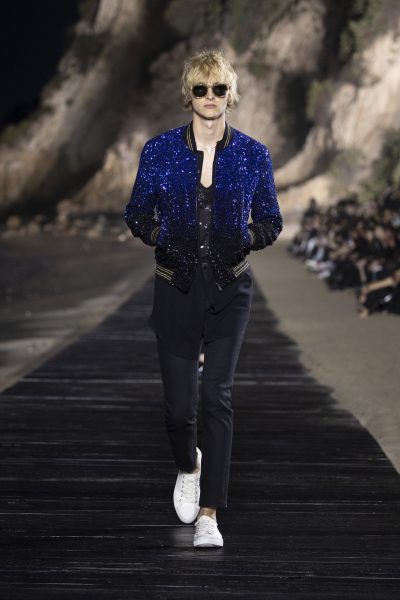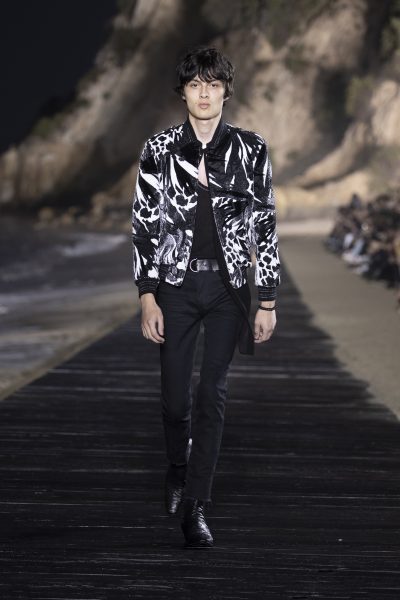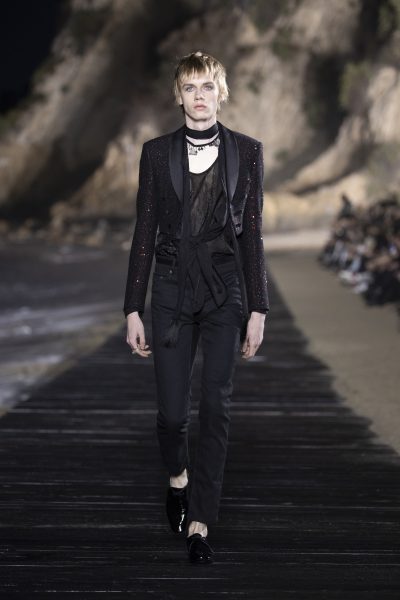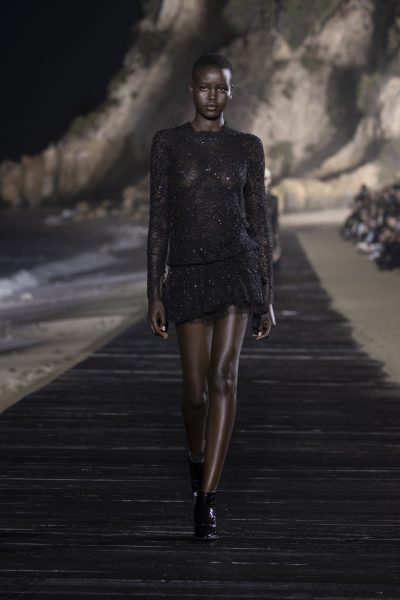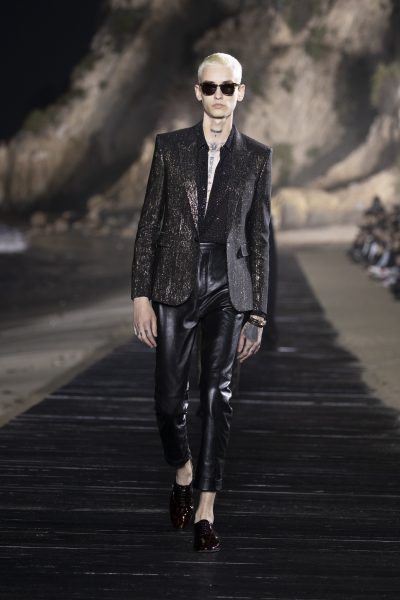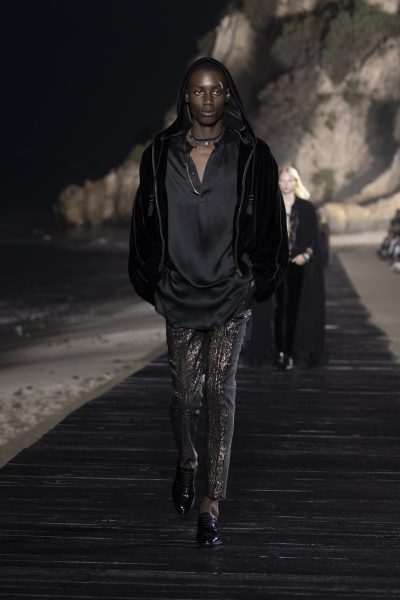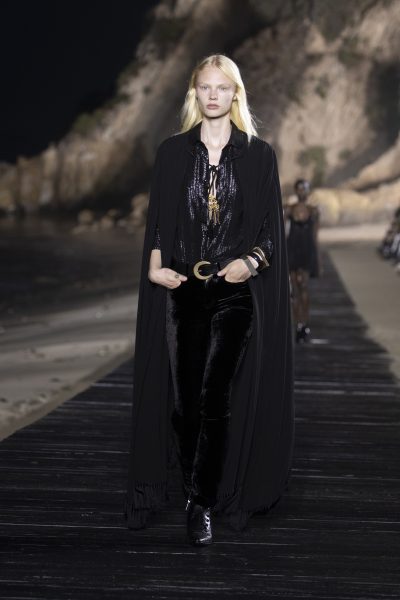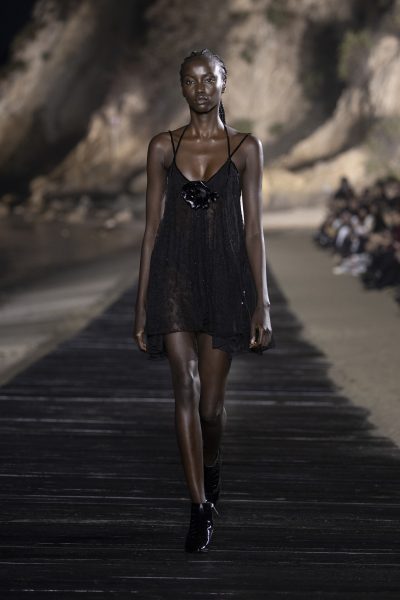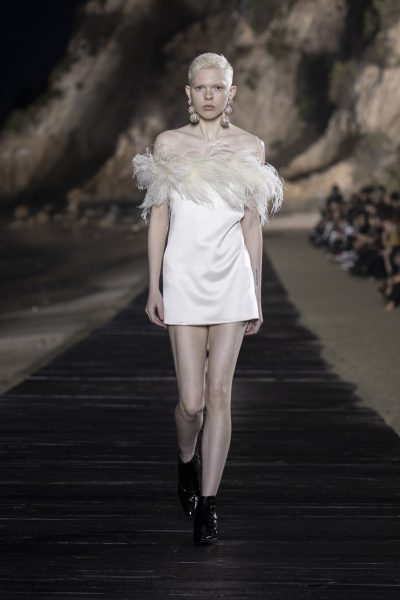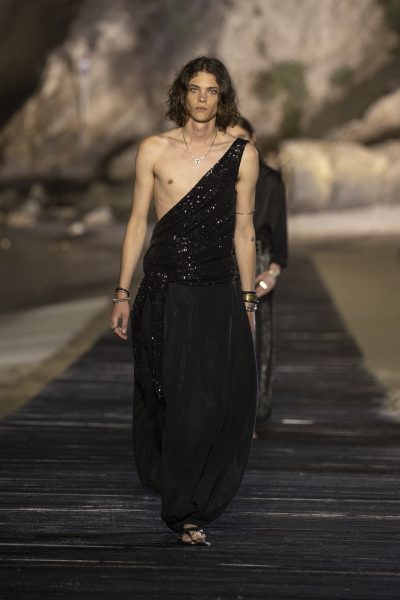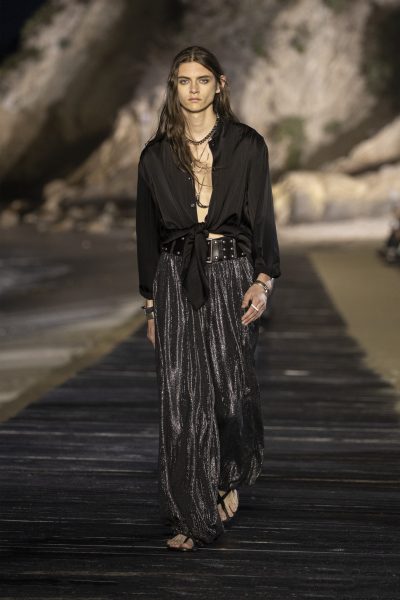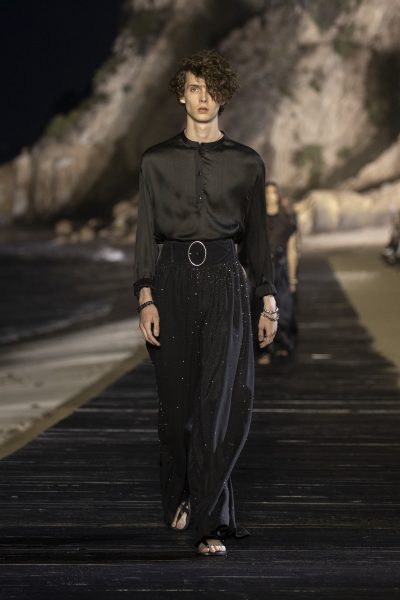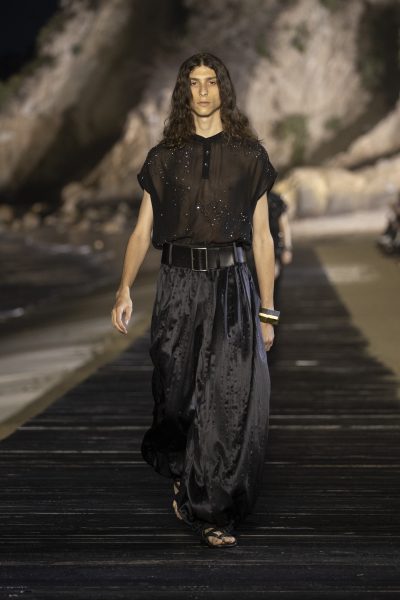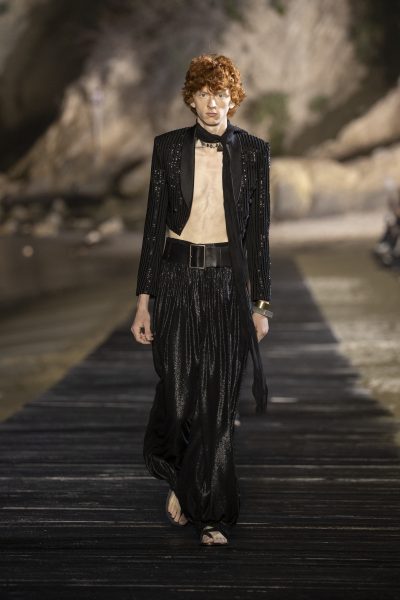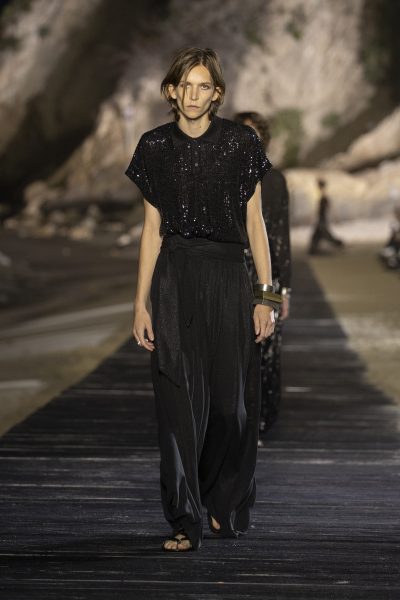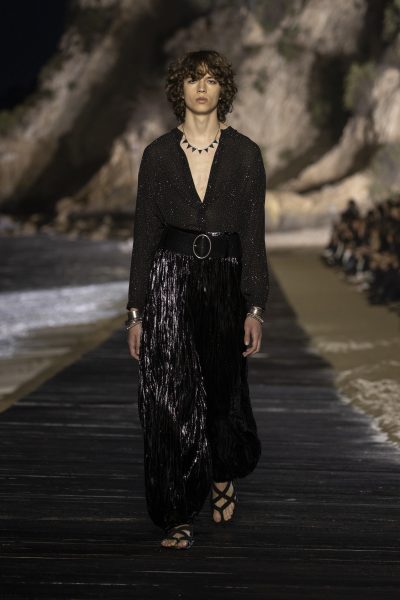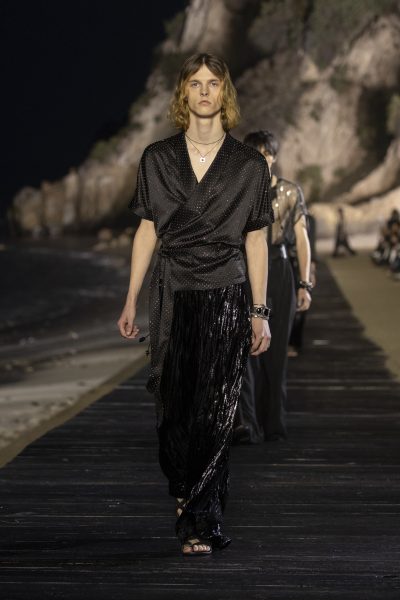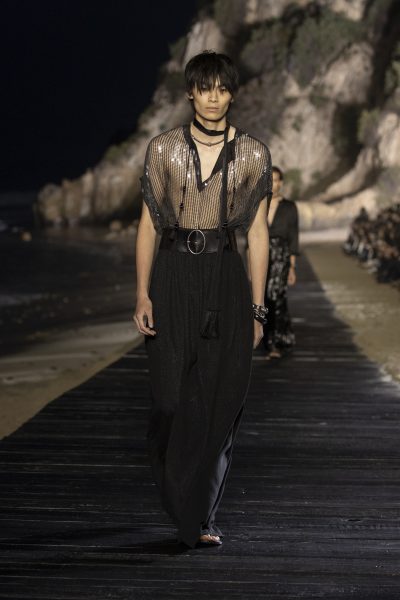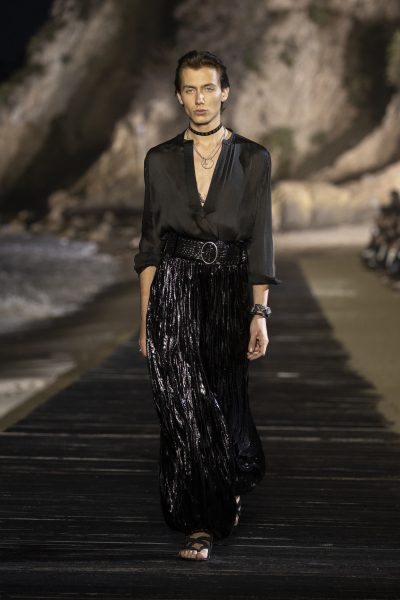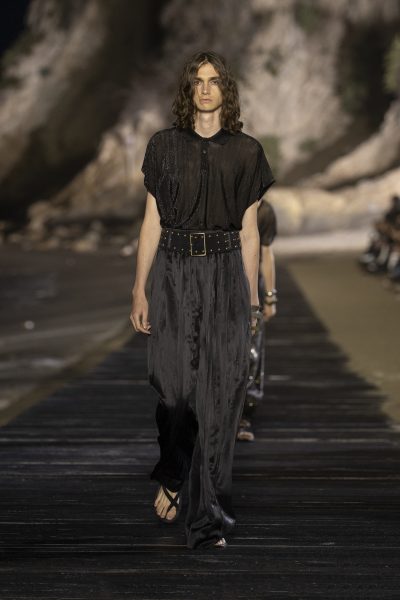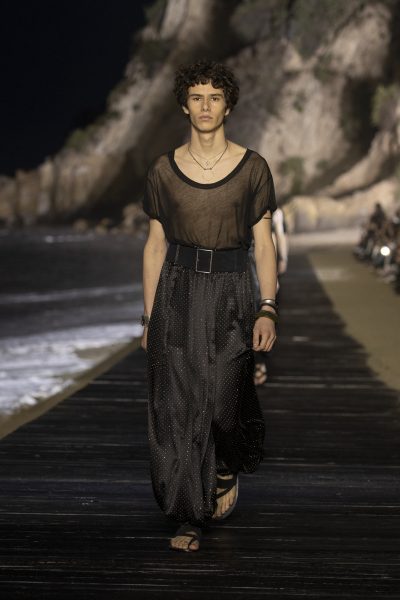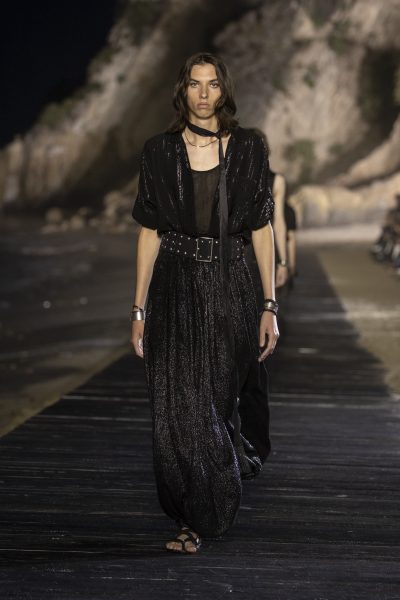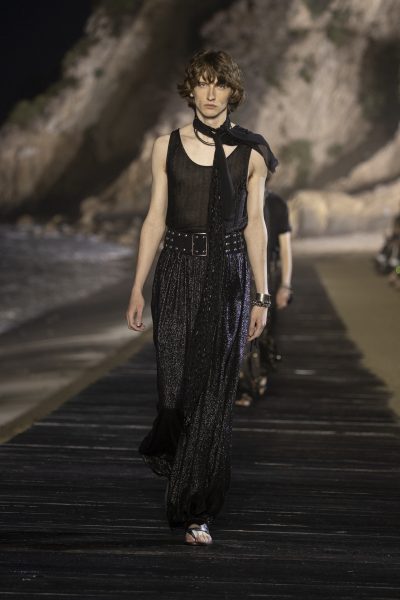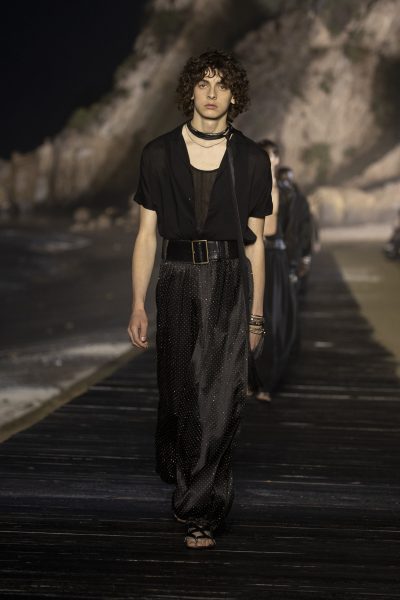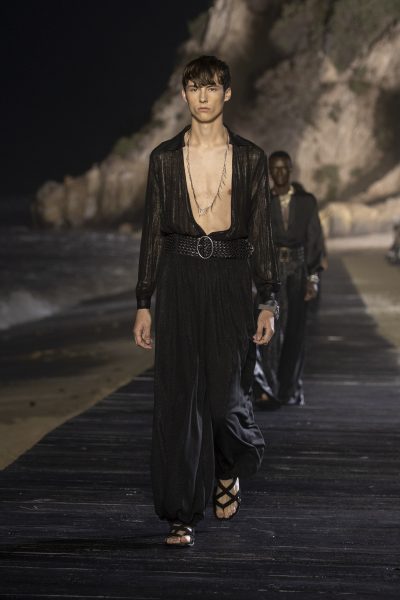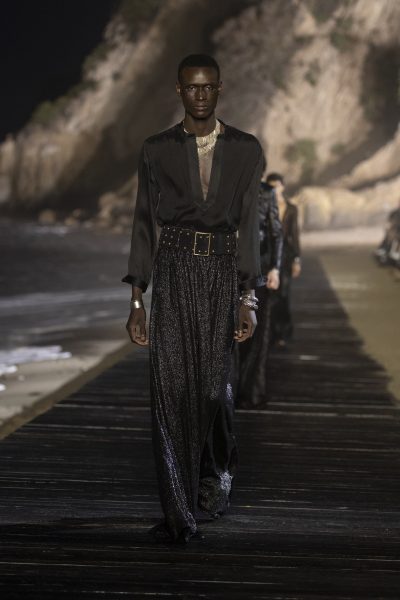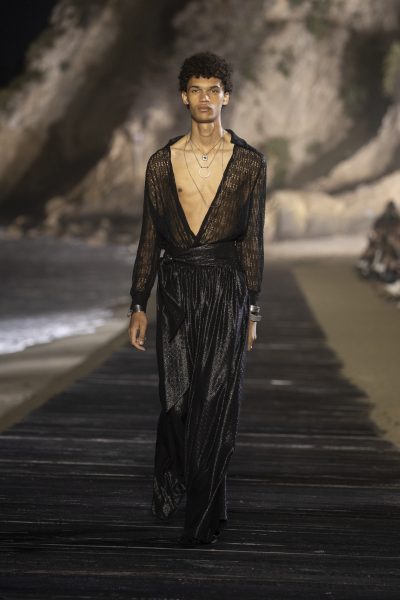 The waves crashed against the rocks while the sun set down a bit lower with each look. The collection had a dead-set of French elegance in it. On a wooden walkway in the form of pier, garments with metallic details, lamé textures, structured jackets chiffon shirts, skinny pants, paillettes, touches of leather and animal prints formed the romantic and the same time rebellious symphony of delivery for spring/summer. Velvet also had a presence within the collection, although the protagonists were kimonos and pieces of light textiles with sequin applications and Navajo embroidery. Denim hats, long bandanas and some leather jackets served to highlight the inspiration for American rock 'n' roll within the collection.
The Belgian designer famously said that his idea of Saint Laurent lies in the attitude. And as the show notes mentioned earlier, besides Marrakech, this collection is unswervingly inspired by the electric sensuality of a young Mick Jagger. "It started after meeting Mick Jagger for his upcoming tour," Vaccarello explained after the show. "He showed me his wardrobe," the designer further explained that he dived into the band's rich sartorial archives before reimagining it through his own design lens. "I was particularly attracted to the details, the colours, the attitude," Vaccarello said. "He showed me pictures of him with Saint Laurent in Marrakech in the seventies, and I became really inspired by that period."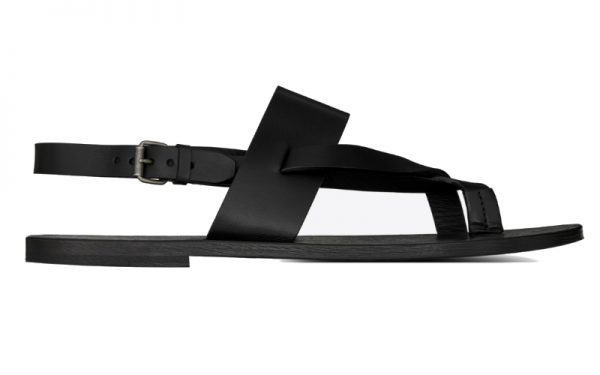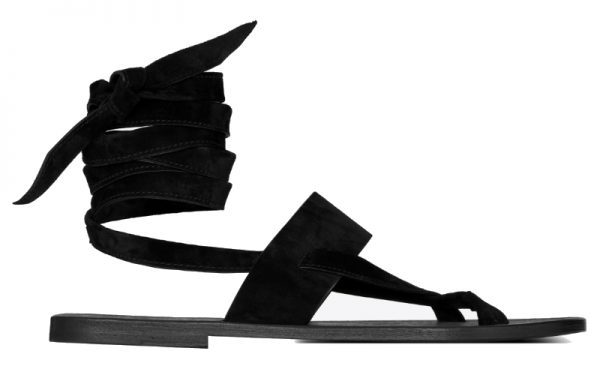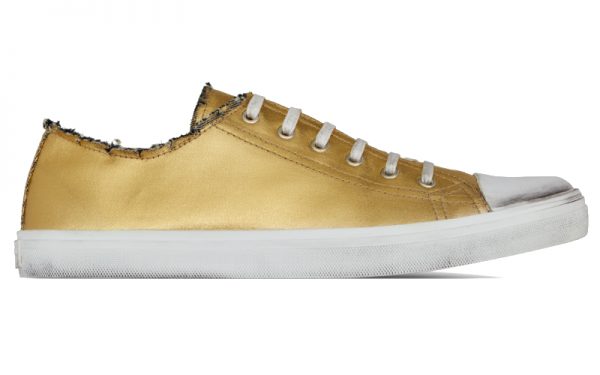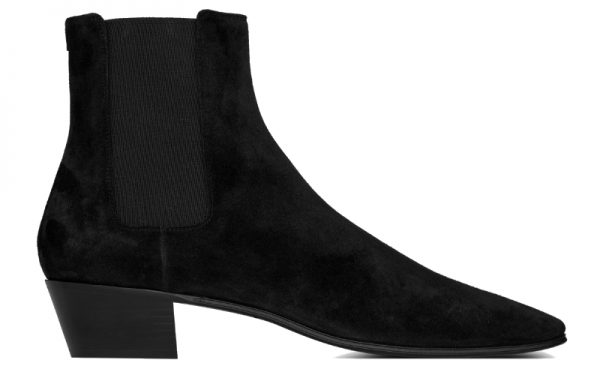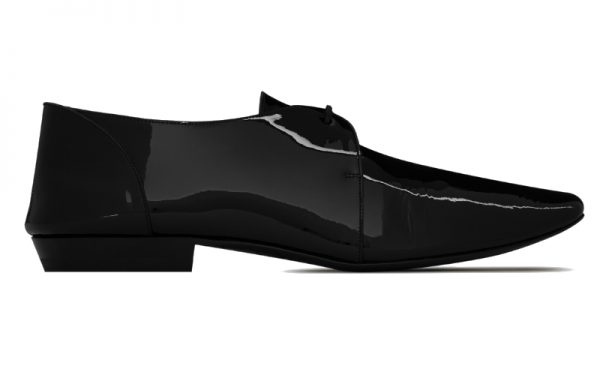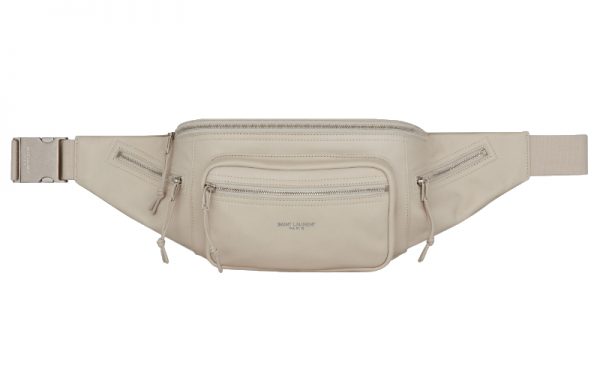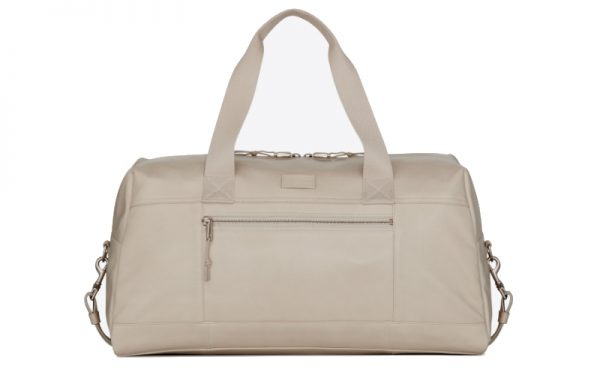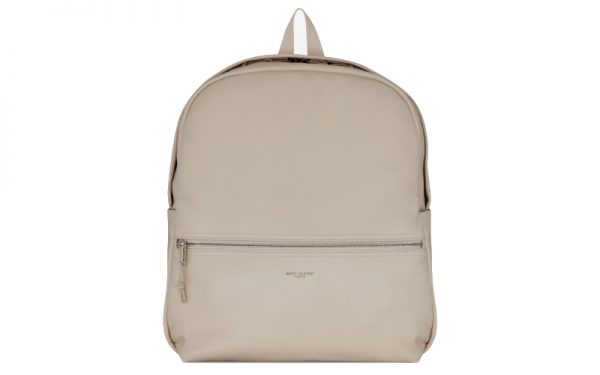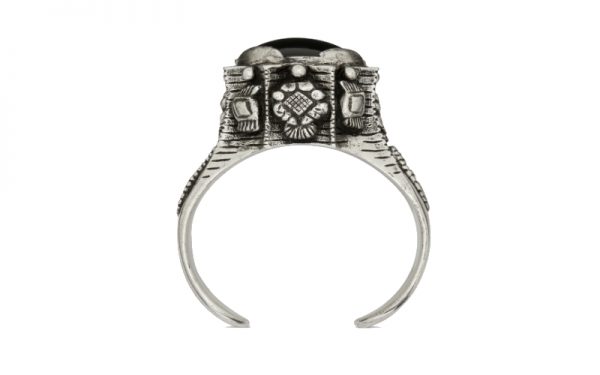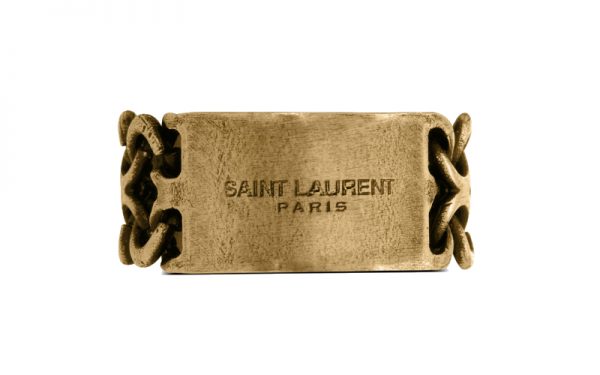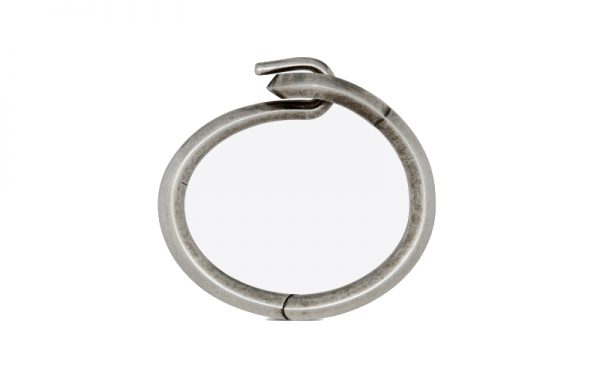 Come as no surprise, his interpretation was an opulent one. He perfectly conveyed his artistic vision by combining those Mick Jagger's glam, gender-bending of 1975 with a Moroccan twist without hiccup. It commenced with a brilliant of Marrakech-inspired motifs, the bread and butter of the Maison; crested with Jagger design tropes, peaking with seasonal Californian influences and shutting the show with a long precession of sparkling ink-black harem trousers. The clothes? Well, on the whole they're exactly what you'd expect. There were satin shirts, caftans and robes galore, sheer tanks, sequined t-shirts and safari jackets, excellent suiting, and of course, leather pants. Oh, and let's not forget to highlight the one truly immaculate white double-breasted suit and the fancy bomber jackets that will no doubt appeal to Saint Laurent's ostentatious fans.
As a result, viewing this collection is like seeing the Saint Laurent men with a zen and rock 'n' roll attitude for the first time. Of course, he does not communicate this feeling through pastel or floral shirts, but with the incorporation of colours, motifs and tailored but at the same time loose (or is it louche?) pieces. He may be as caught off guard as we are by these newfound emotions but that doesn't mean he has forgotten himself by abandoning his dark intensity or sophistication. Most importantly, with this collection, though, further cemented the creative director's artisanal stamp on the brand and thus further distanced himself from his predecessor Hedi Slimane's work. Ultimately, he also proved he could turn his hand to menswear and proved why he's the right man for the job while (again) exceeding everyone's expectations of what a fashion show could be. It's that next season, we know he'll do it again.
This story first appeared in the April 2020 issue of Men's Folio Malaysia. Discover more about the Saint Laurent Spring/Summer 2020 collection here.