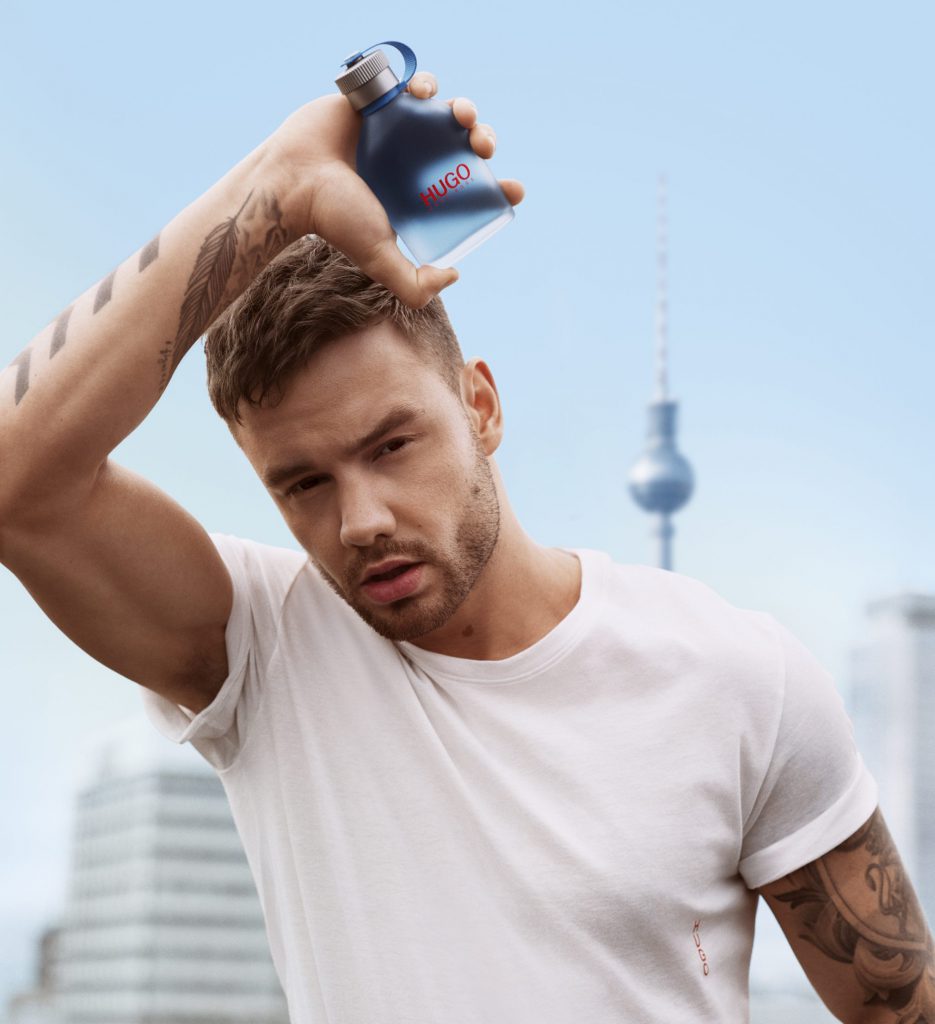 Liam Payne has come a long way since his One Direction days. After dropping his three-years-in-making debut solo album, LP1 and joining forces with Hugo Boss for a steamy underwear campaign last year, Payne is collaborating with the brand's fragrance line called HUGO Now.
From teeny bopper heartthrob to top-billing musician with more than two billion streams on Spotify, it's not hard to see why Hugo Boss tapped Payne as the ambassador for the fragrance. HUGO Now is the very definition of fresh and daring, infused with icy ingredients such as cardamom and lemon, a heart of lavender and base notes of deep, woody, vetiver. The end result is a youthful, but no less impactful, scent that adds on to the Hugo Man legacy, where every spray is a boost of confidence that empowers you to seize the day.
The campaign also marks Liam's first appearance as an ambassador for a fragrance, so to celebrate this milestone, we caught up with the Strip That Down singer to talk about his favourite scents and the HUGO Now fragrance.
How does it feel being the global brand ambassador for both HUGO's ready-to-wear collection and fragrance?
It's ace! I have always loved HUGO as a brand, so it makes me feel pretty damn good. The brand really represents who I am, and it's been awesome to work with such a creative team.
What happened when you were asked to be the face of HUGO Now?
I definitely left the creation of HUGO Now to the experts! They shared the scent with me early on and I liked it straight away so we then worked on the creative for the campaign to make sure we really showed the essence of the fragrance in the film.
The sense of smell is closely linked with memories compared to our other senses. What are some of your earliest scent memories?
There is a smell in Disneyland, I don't know what it is but it takes me straight back there! I spent every Christmas there as a child so that smell always reminds me of Christmas.
How does HUGO Now make you feel?
HUGO Now is really fresh and is perfect for those days when I need a bit of extra energy. It really wakes me up in the morning!
What do you look for in a fragrance? And how important is a fragrance to a man?
I definitely look for different scents for different moments. For the day to day I like something classic that is more subtle, but for special occasions you want something that is going to be bold. Fragrance can give you that extra bit of energy or extra confidence, it's important if it helps you feel good.
Is there anyone, on-screen or off, whose scent profile was so memorable you could remember it like was the first time you met him or her?
I can't say I remember what he smelt like the first time we met but Mark Wahlberg is a pretty good smelling man!
Have men's fragrances always been an integral part of your grooming?
I think the first scent I ever had was a HUGO one from a gift set I got at Christmas time when I was a teenager! Ever since then I have always liked a to use fragrance, it's like finishing off an outfit for me
If guys want to not just smell like Liam Payne, but emulate Liam Payne, what should they do?
What a question! The things I try to do are work out, keep a healthy lifestyle, enjoy hanging out with family and friends…just try and enjoy life to the full. So I guess that is the advice I would give anyone, but also just be yourself.
You've come a long way in your career, from being in one of the most popular boybands in the world to one of the hottest British musicians right now. How do you feel about your achievements?
It's amazing to have been able to have had the success I've had so far and I have enjoyed the journey. I got to travel, to play some amazing venues and I just hope that I just get to continue living my dream.
Discover more about HUGO Now here.