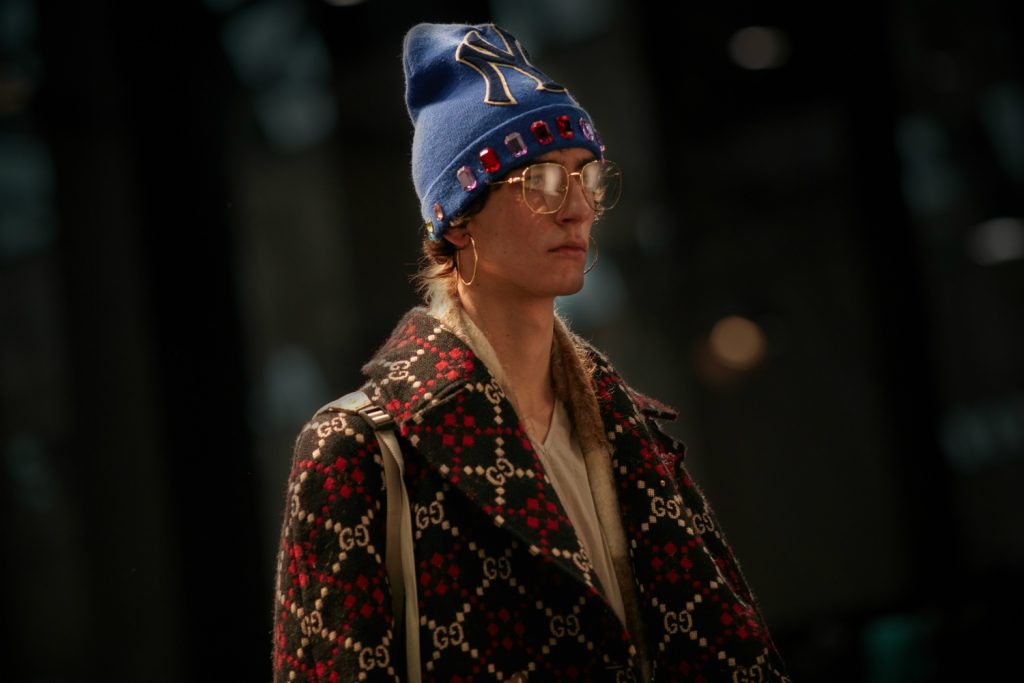 To Serve and Protect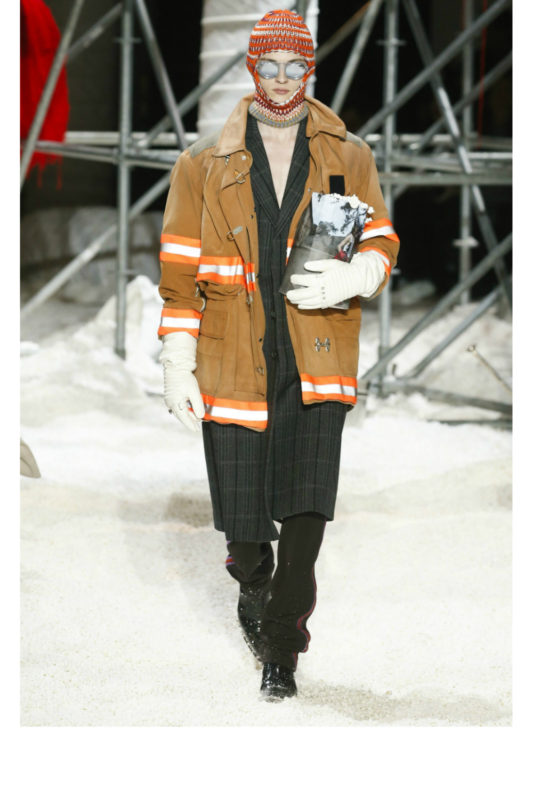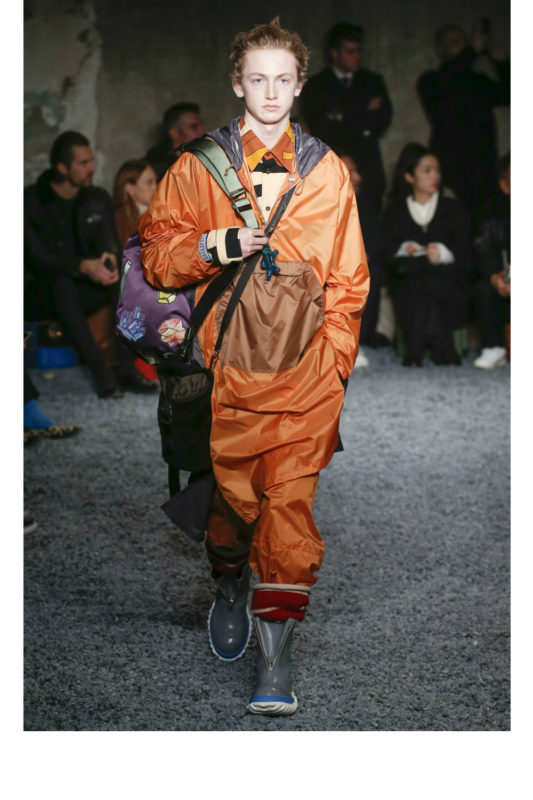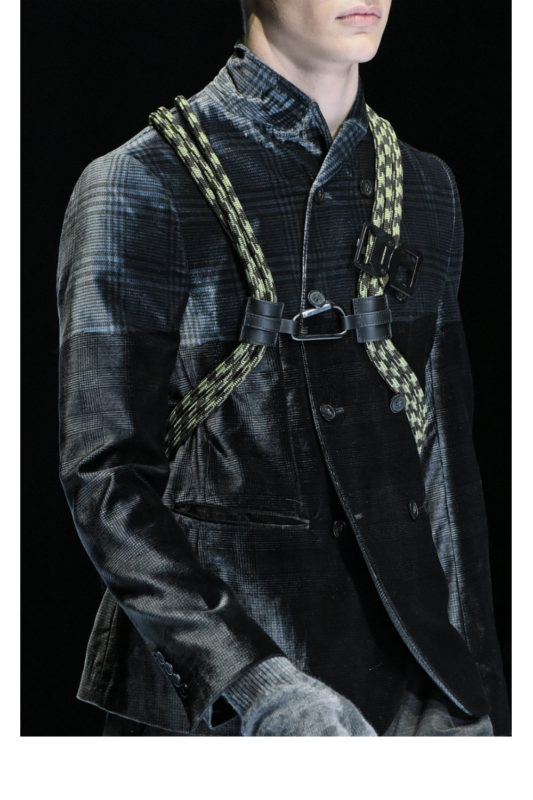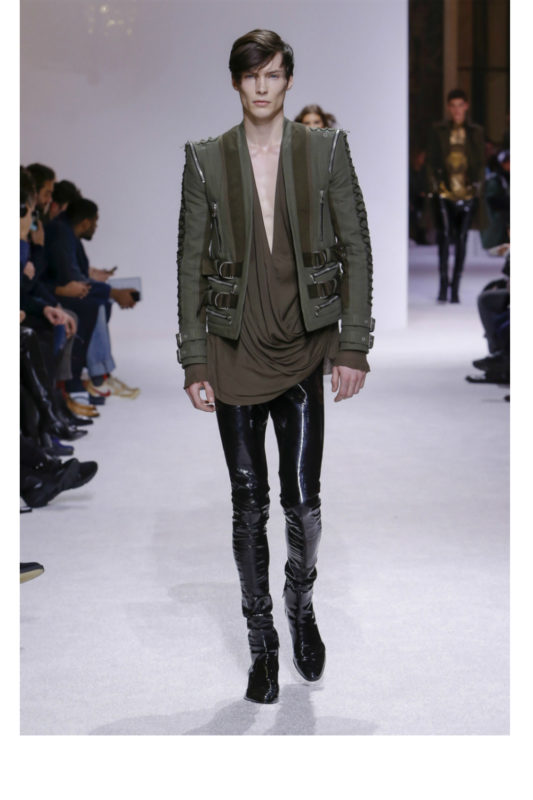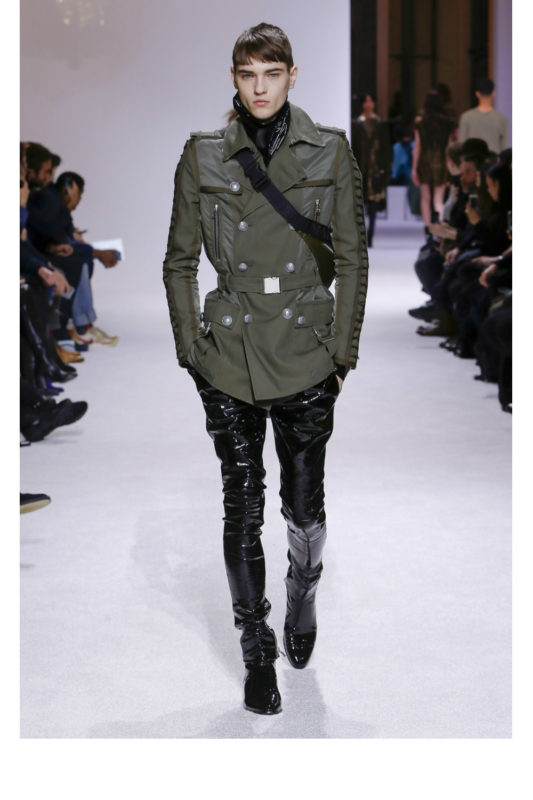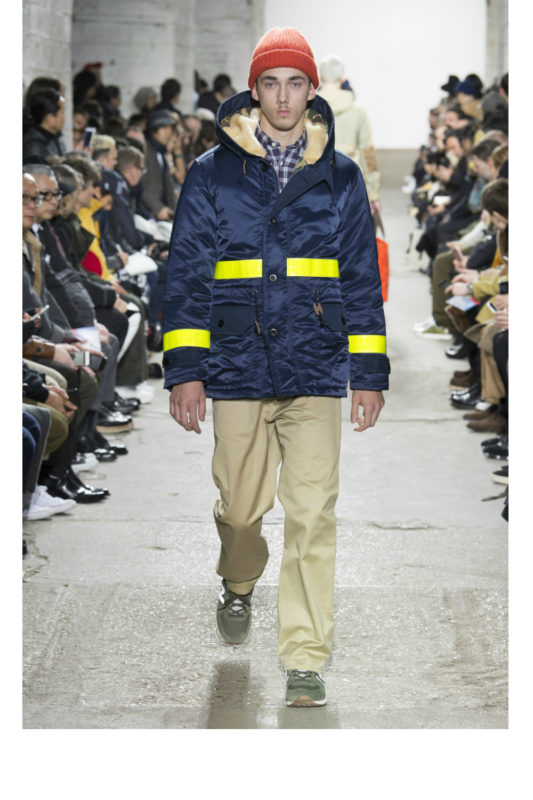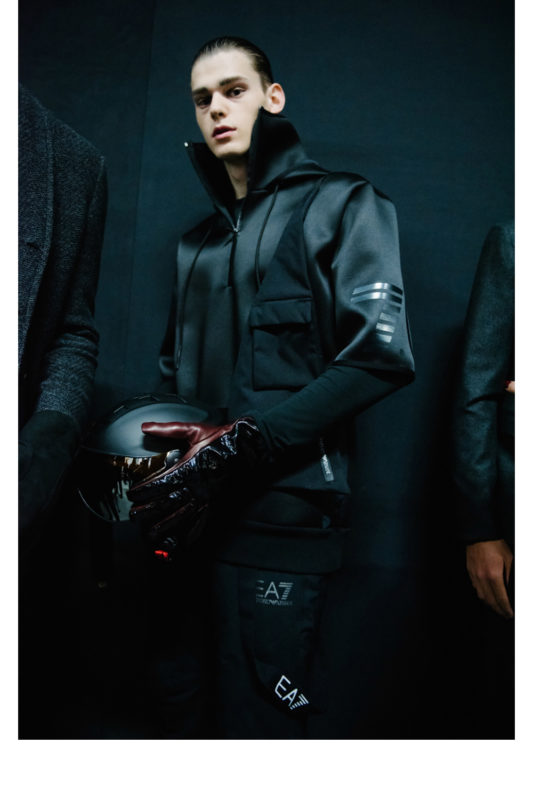 The must-haves for this season evokes the protective wardrobe staples designed to shield our everyday heroes, with paddings and flashy neons all present. Prada re-interprets the use of its signature nylon to create riot police looks while Junya Watanabe and Calvin Klein 205W39NYC also jump on the bandwagon to create fierce fireman couture. The message "Safety First" seems to be stamped all over these runway looks.
Eye of the Tiger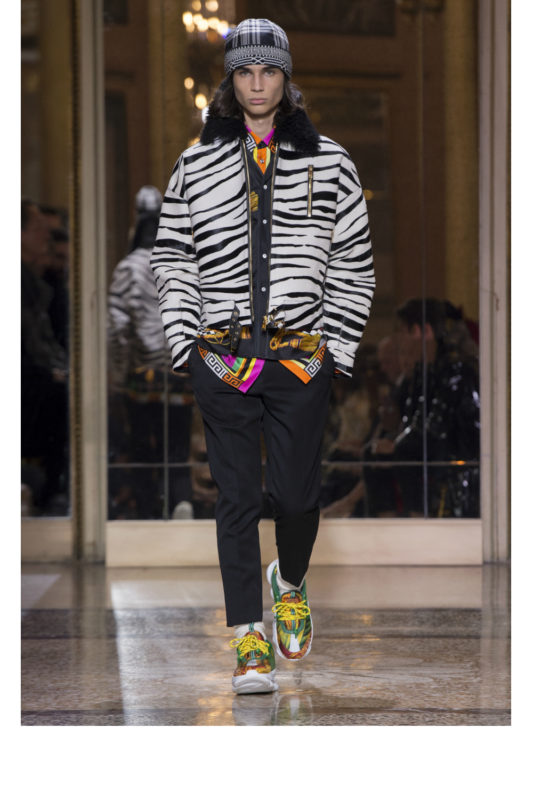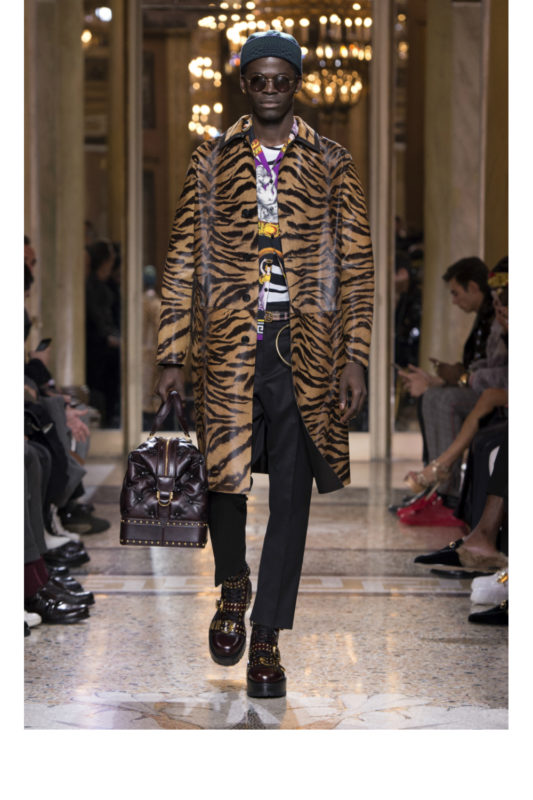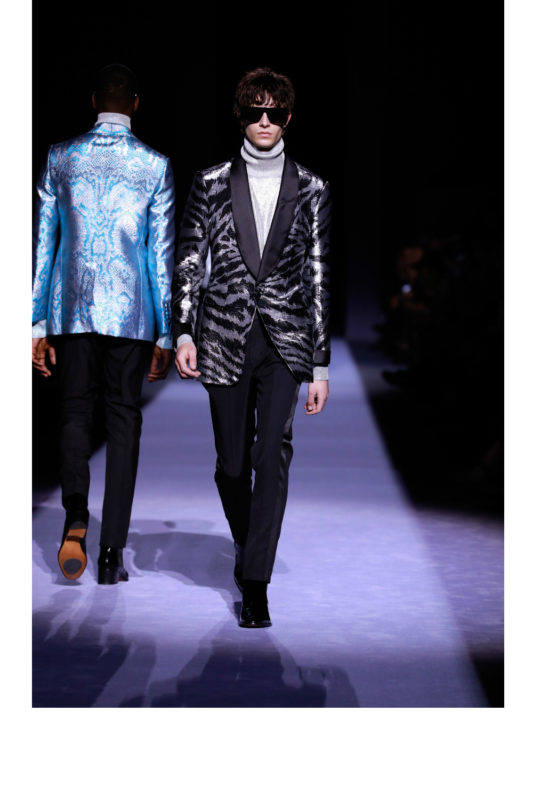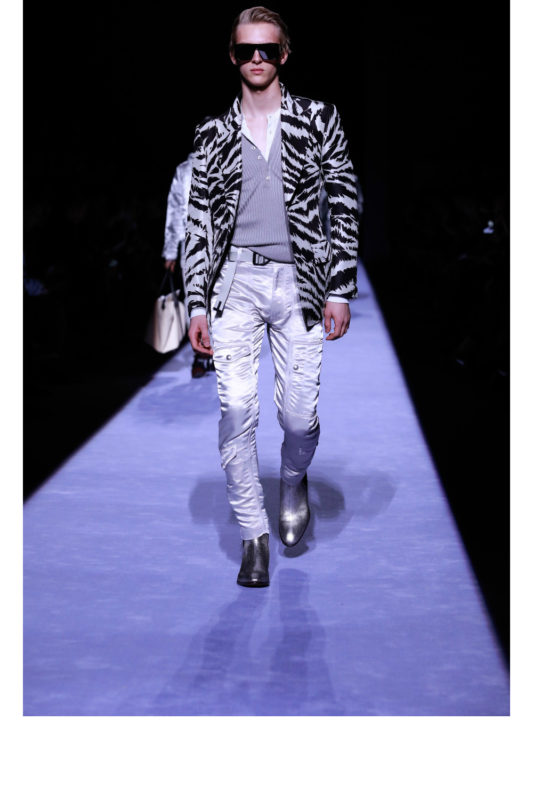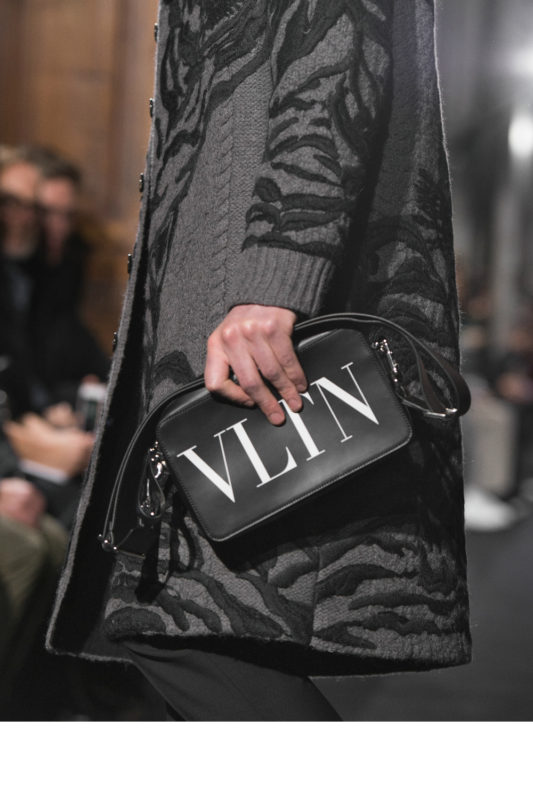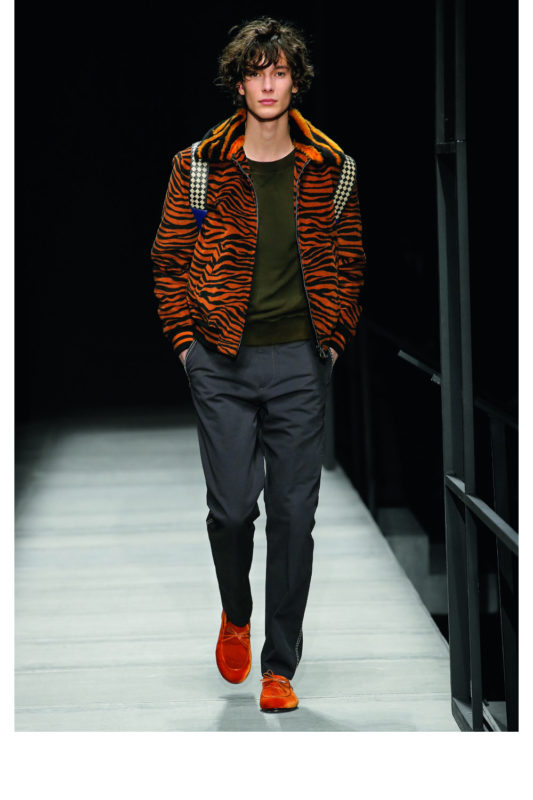 Leopard prints, make way for tiger stripes. The feline print reared its head occasionally in some fashion seasons and made rare appearances in menswear before, but it has become de rigueur for Autumn/Winter '18. For maximum impact, wear it as an overall printed coat as seen on Valentino, or casually rock it like how Bottega Veneta does it. Think of it as the new neutral to pile on print-on-print looks – pair the tiger print with checks for a fresh aesthetic.
Don't Call It A Murse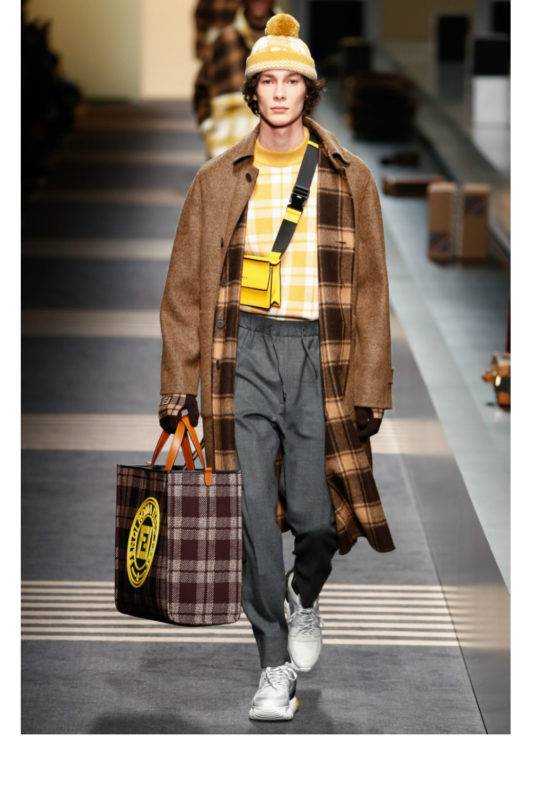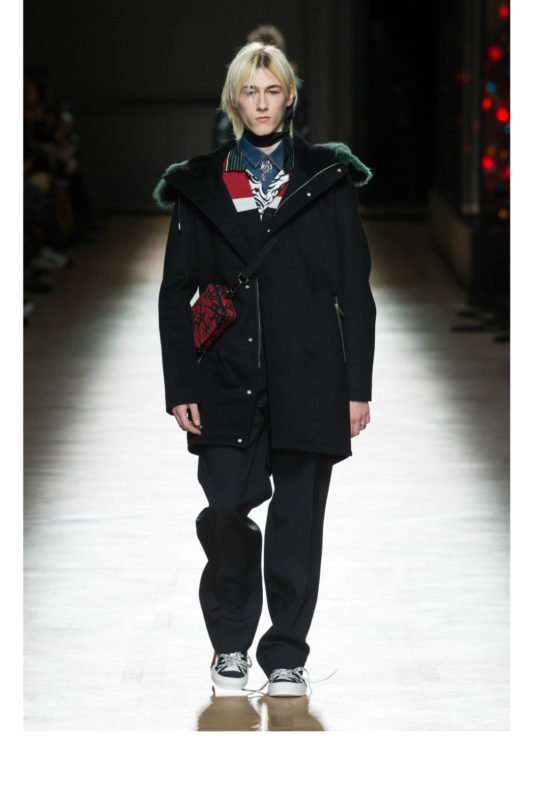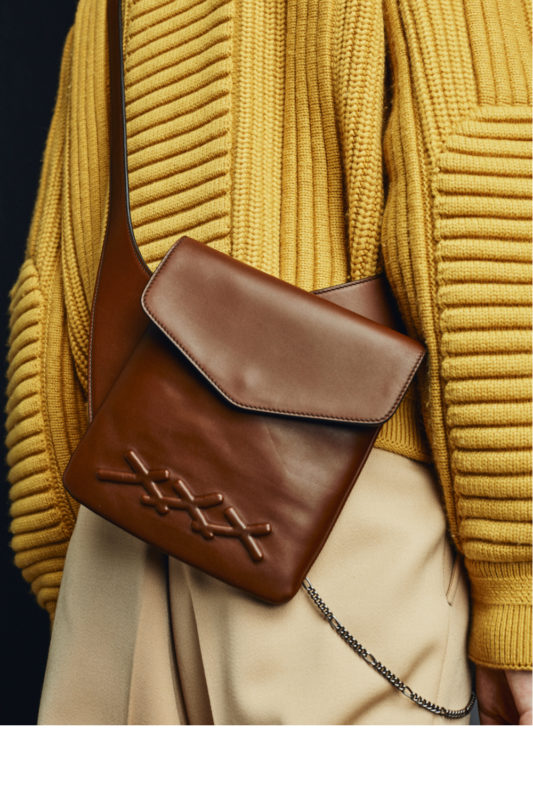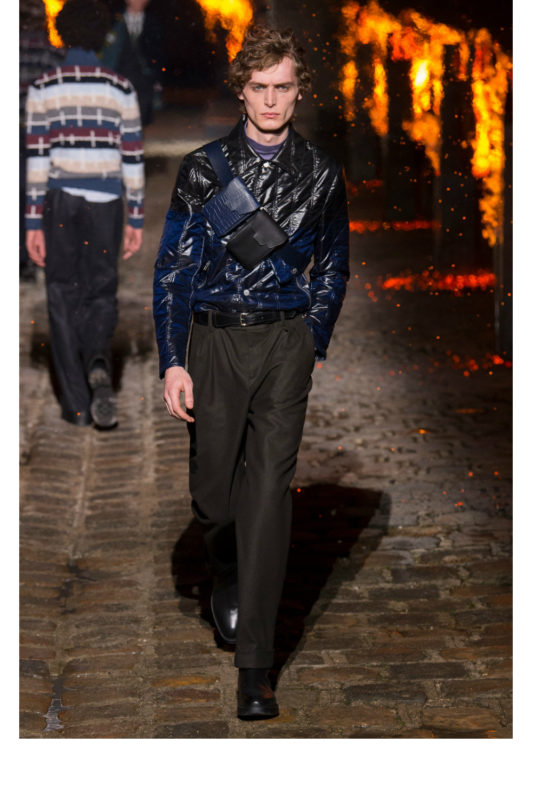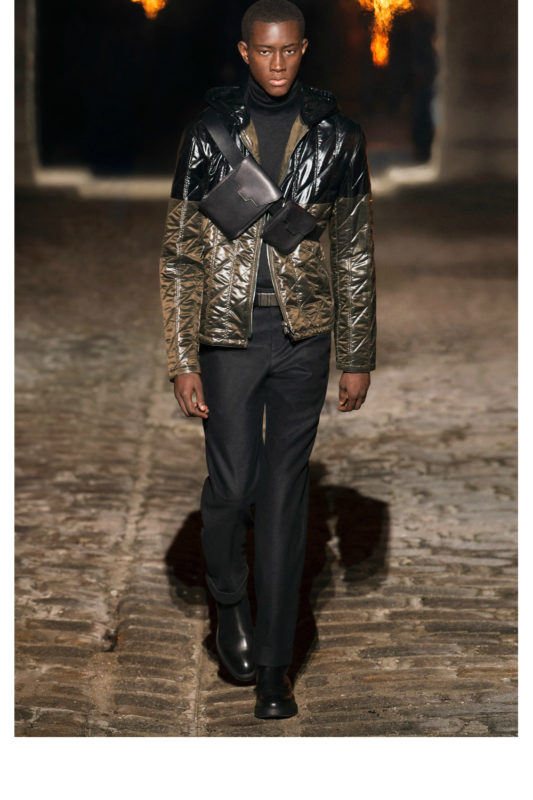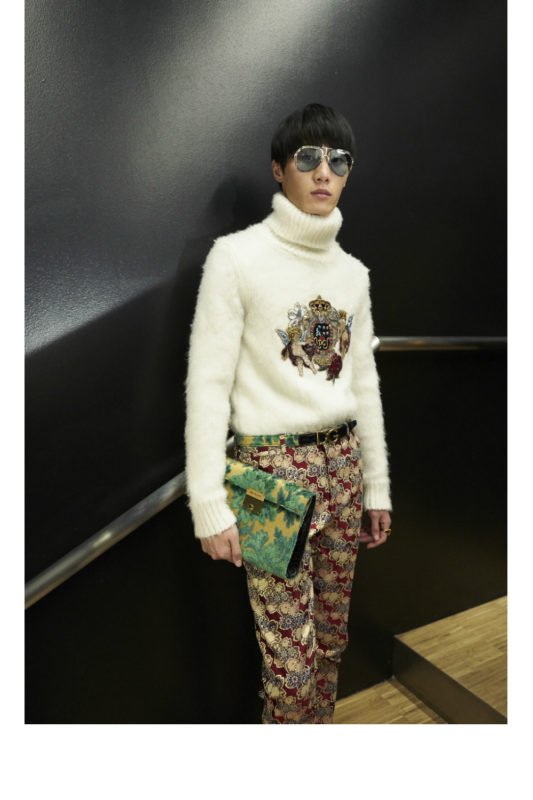 Designers have been pushing fun-sized pouches for men since a while back, and it had us wondering if this is a "thing" that will catch on. The image of a man strapping on a small cross-body bag seemed too farfetched because of its impracticality until celebrities started sporting them, lending cool factor to the accessory. The trend is alive and kicking on several Autumn/Winter '18 runways, with many brands creating their own versions ranging from camera bags and mini duffle bags to small messengers. It is practically anything but a purse.
Divide and Conquer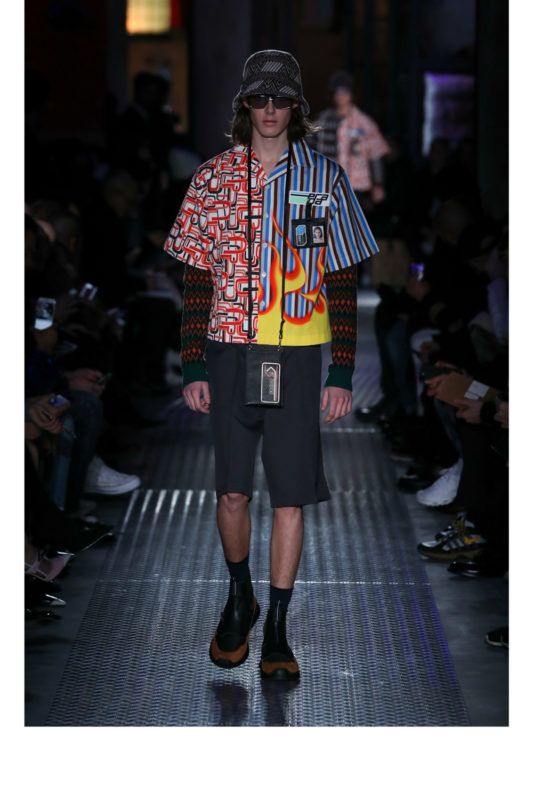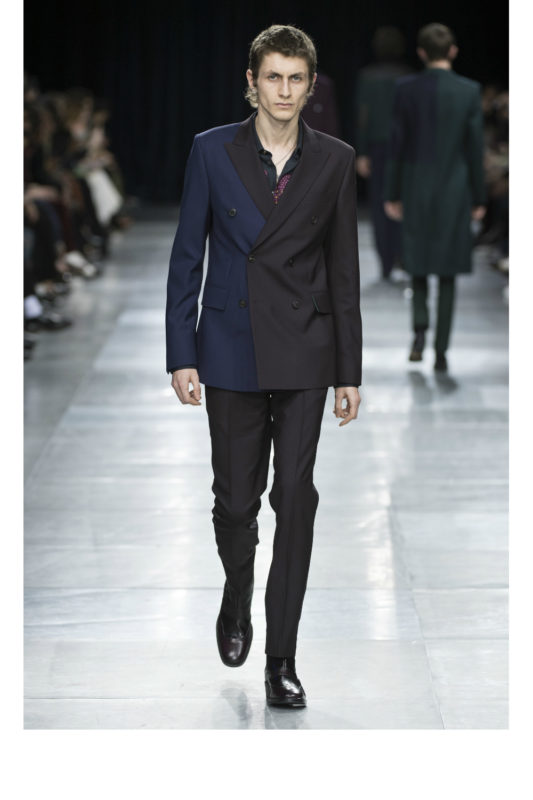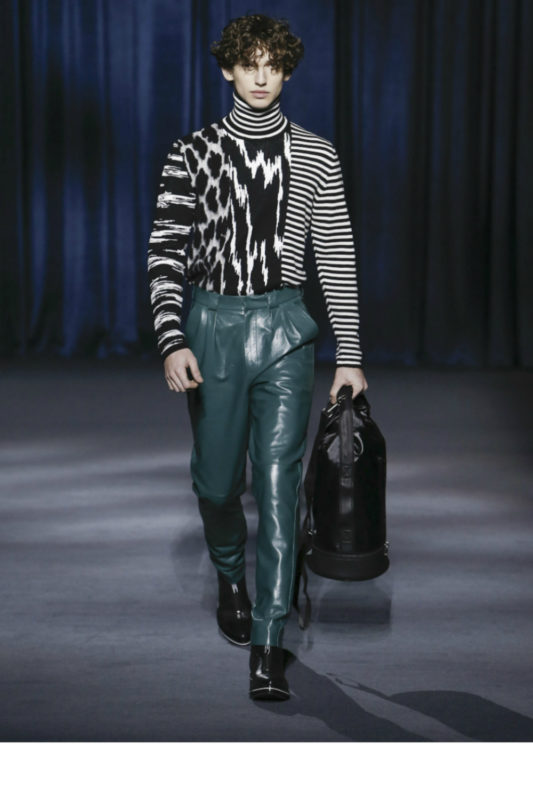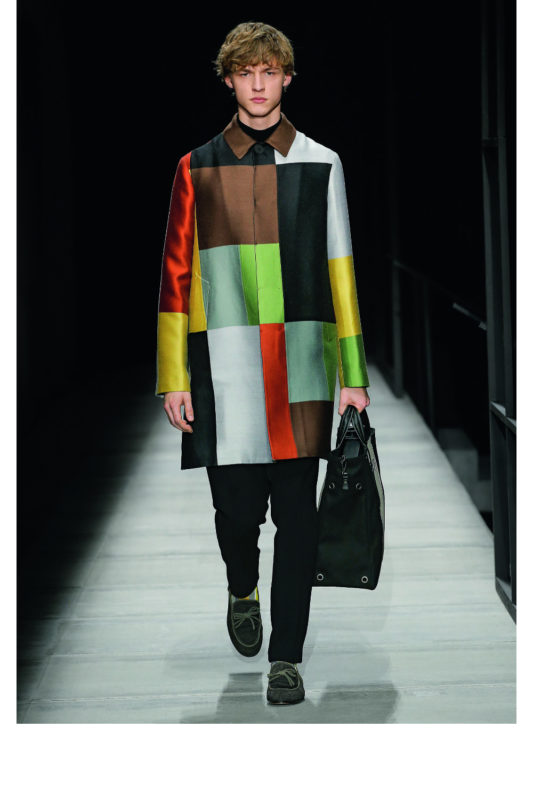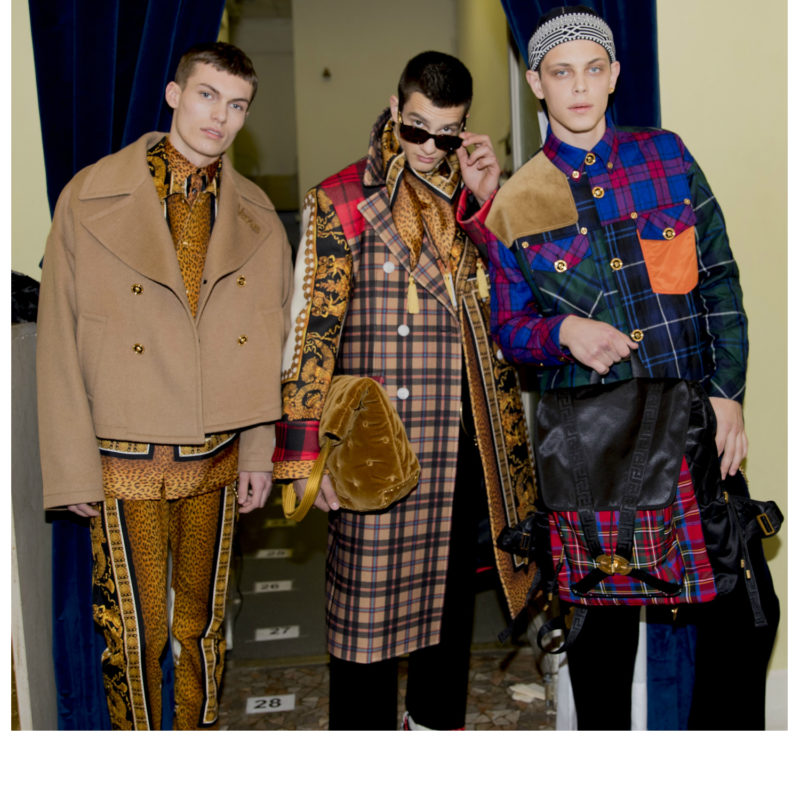 People have been forced to choose sides in recent politics, but designers prefer to give their looks a more centrist outlook. Combining two (or even three) vastly different prints or textures on one piece of garment, designers take their stance as neutral parties. The combination of these distressed pieces may look divided by design, but their contribution to the designers' overarching vision for their presentations aligns with a cohesive aesthetic. Witness this brilliantly thought-out execution on the runway shows of Alexander McQueen, Gucci, and Versace.
Sleep Pods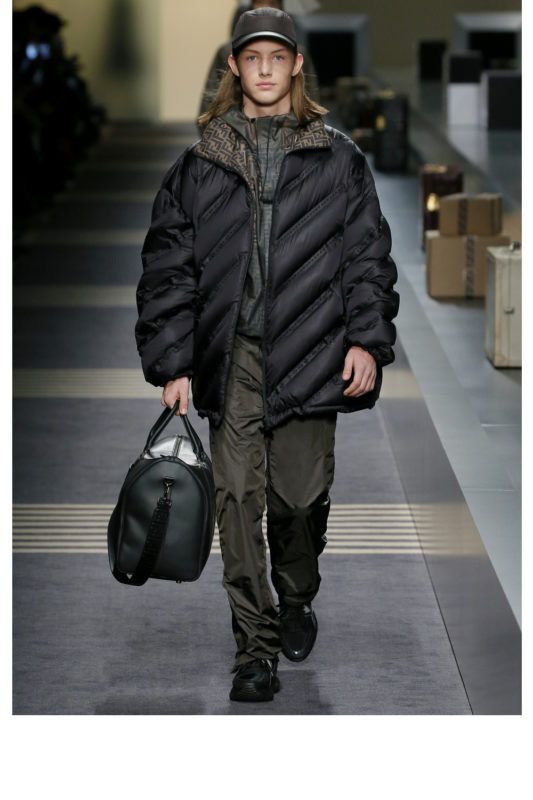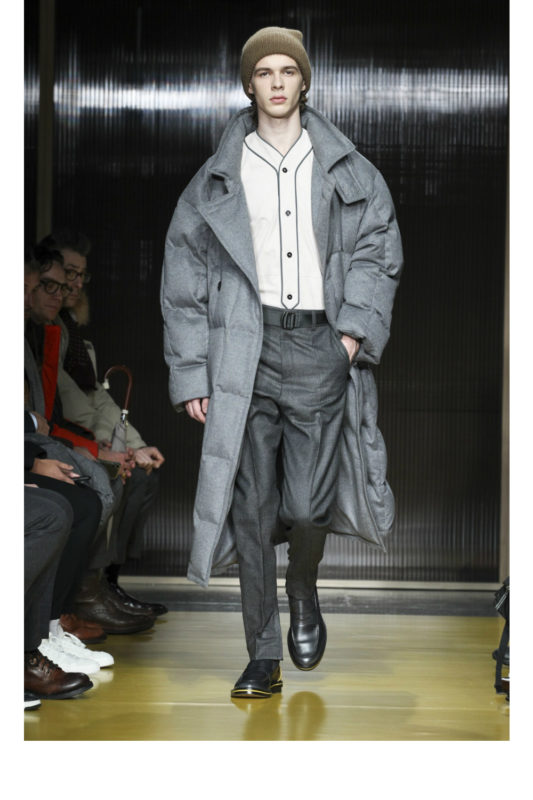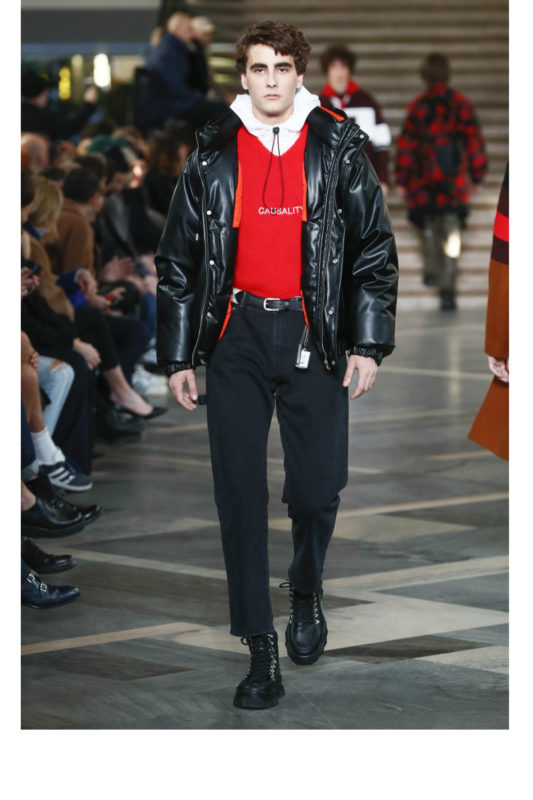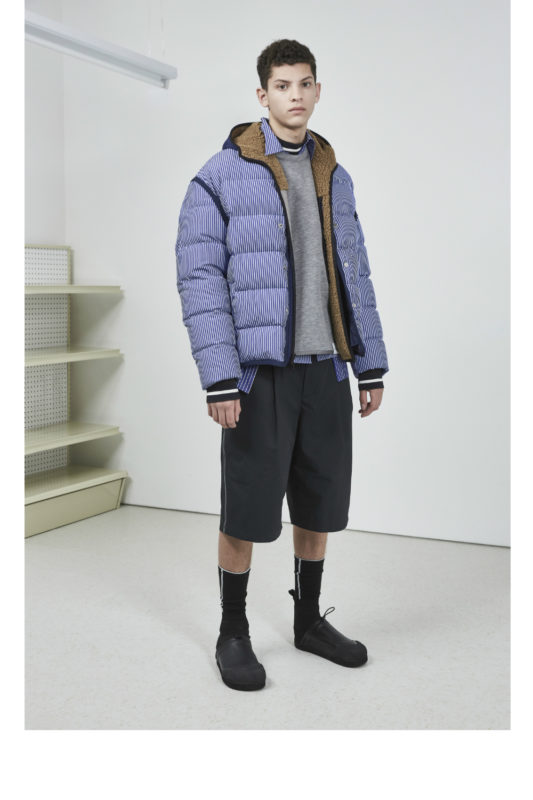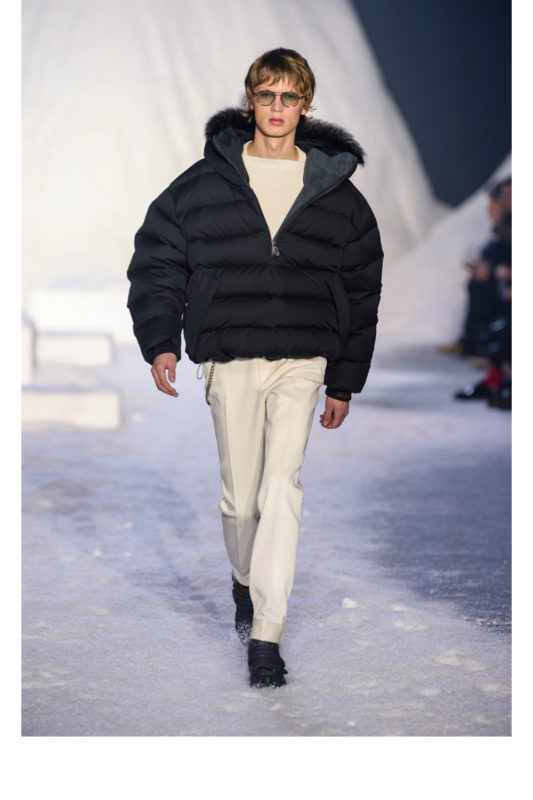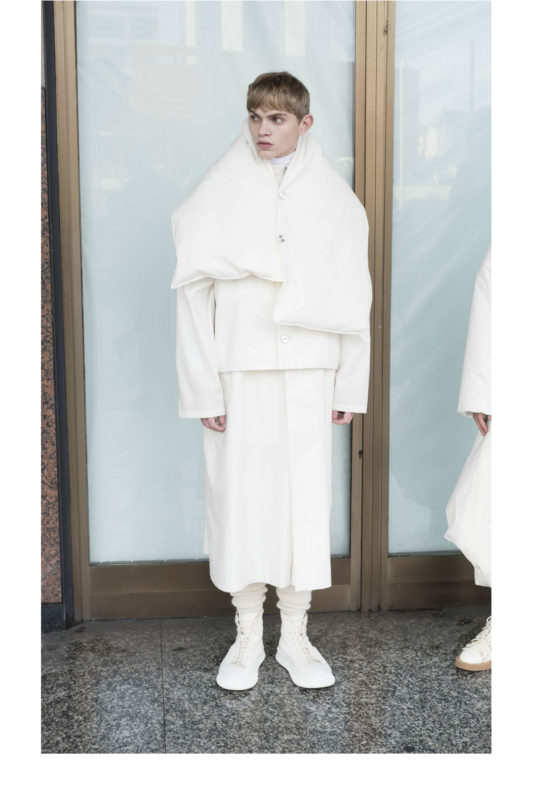 It is argued that sleep is life's greatest luxury, and pairing it with fashion, even if it means dressing like a pillow, is absolute genius. The classic padded jacket is worthy of rave as it offers slumber-time comfort all hours of the day. Jil Sander and Versace have created arctic-styled parkas that come with a directional aesthetic. For those who desire zero disturbance, Fendi and Z Zegna have come up with full sleeping bag looks, which brings warm relief to a whole new level.
Shine On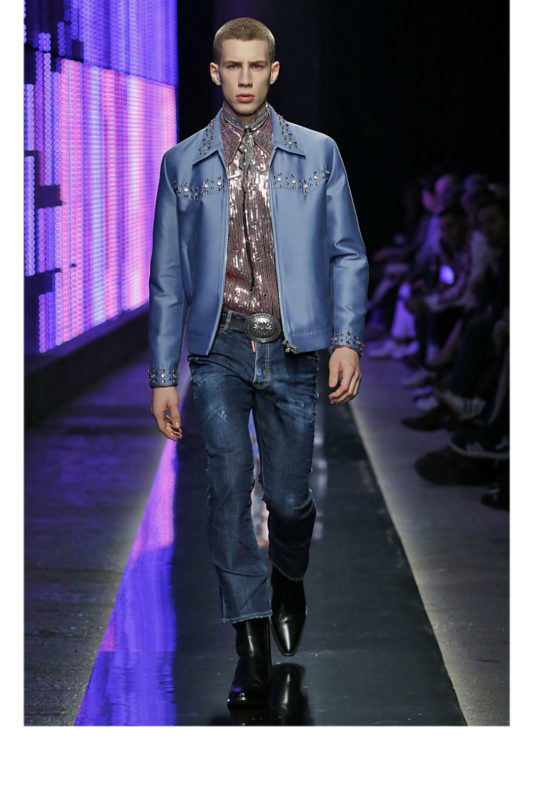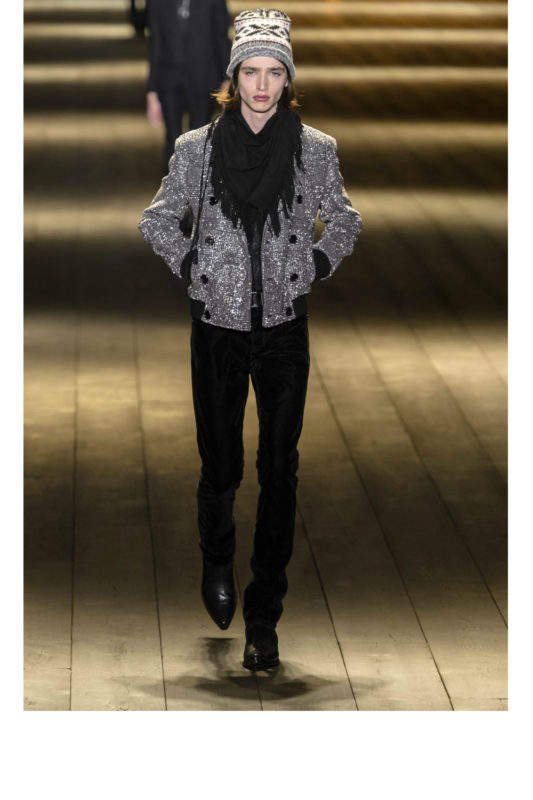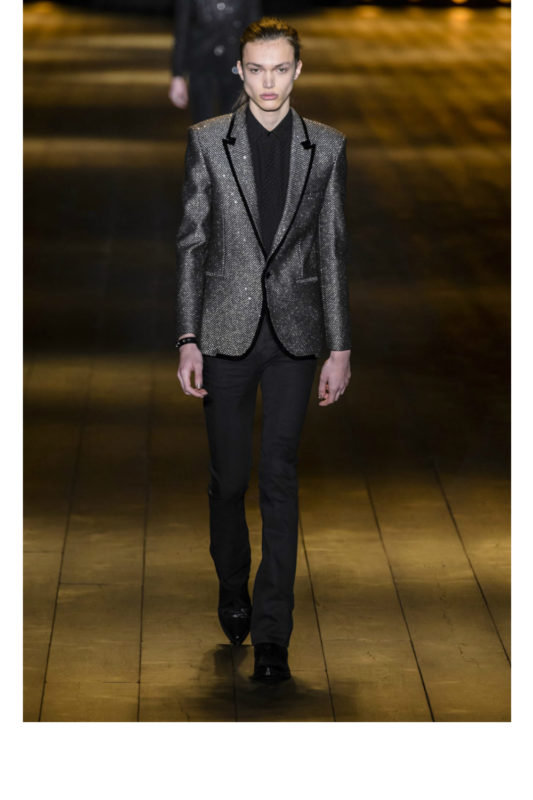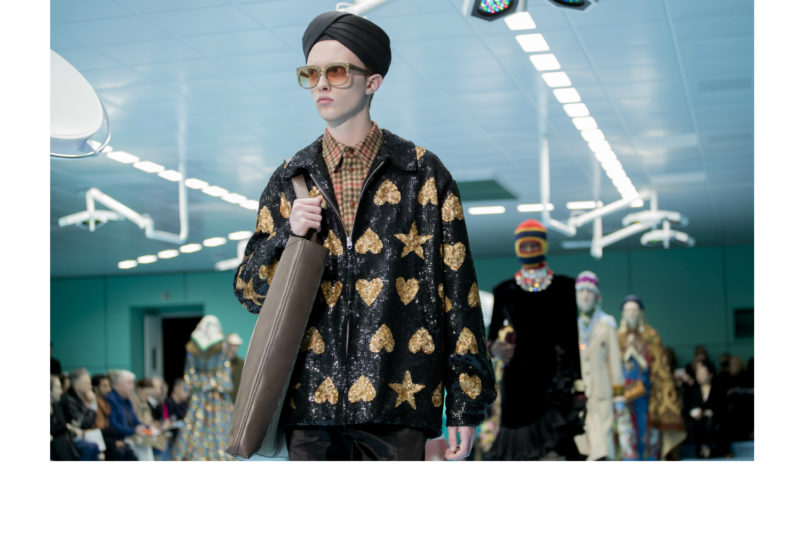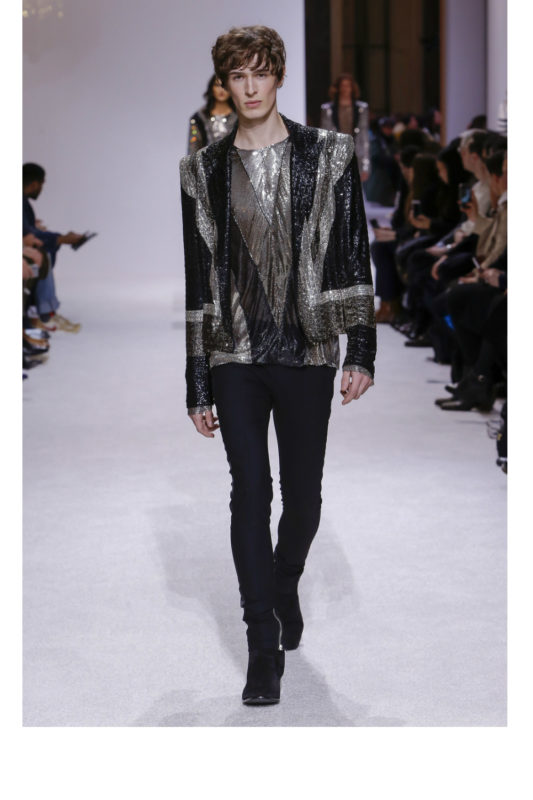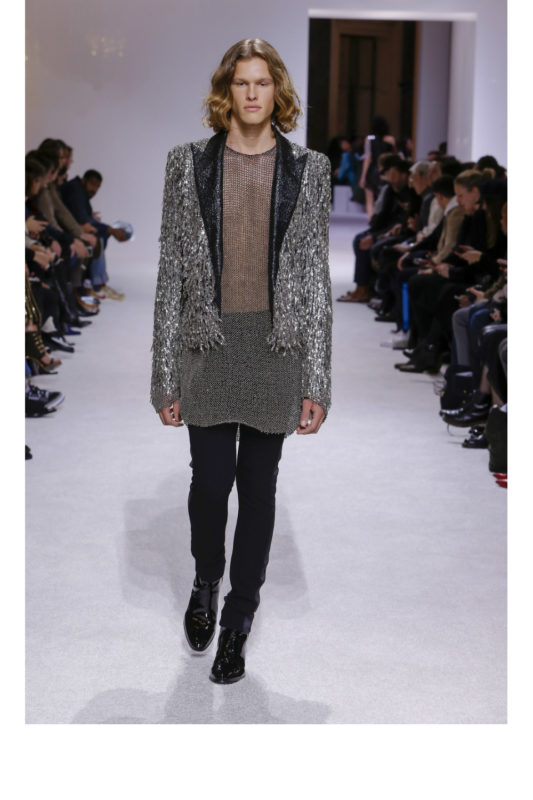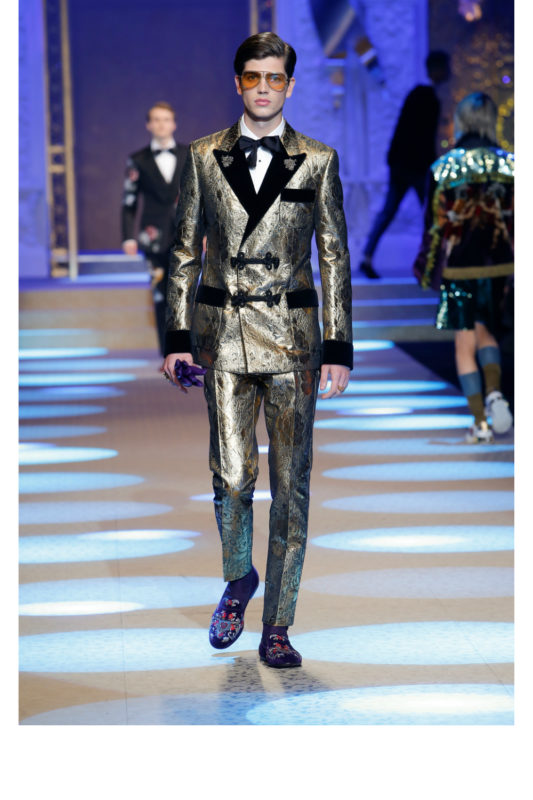 Who says sequins, glitter, and all things shiny are the reserve of the fairer sex? This Autumn/Winter '18, designers are eschewing the usual darkness of menswear for some lustrous glamour. Embellishments like beads and reflective materials are turning heads as seen on Gucci and Dolce & Gabbana runways. With the flourishing menswear scene, nothing is seen as weird or wrong anymore, and menswear designers are fully embracing the change in sentiment this season.
Far East Movement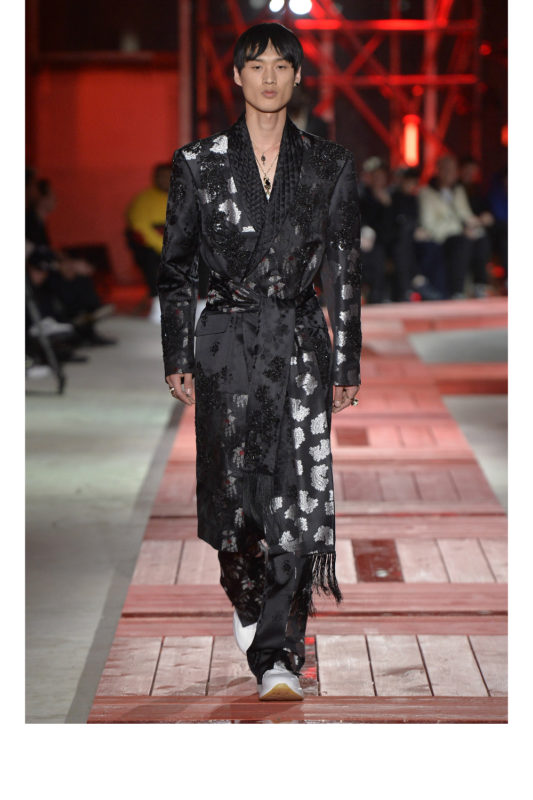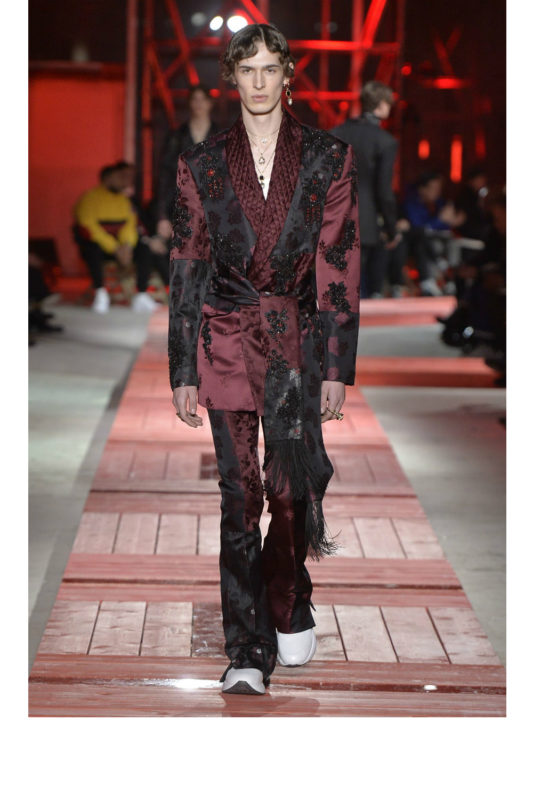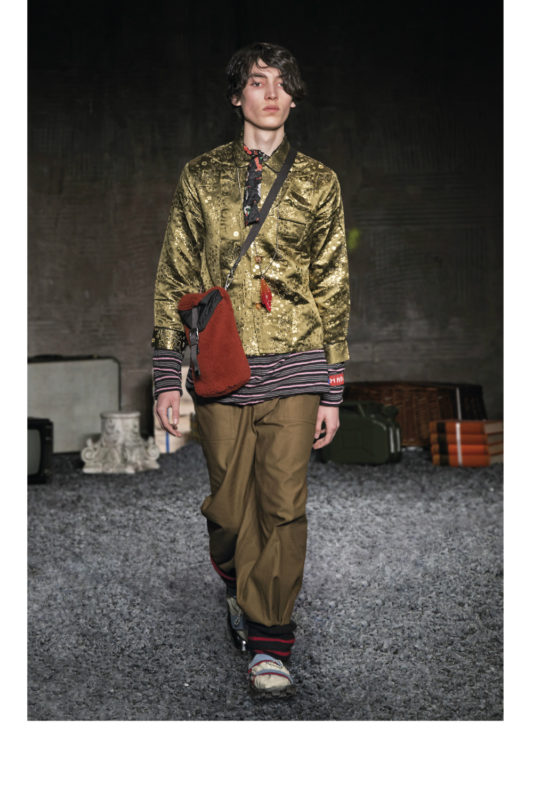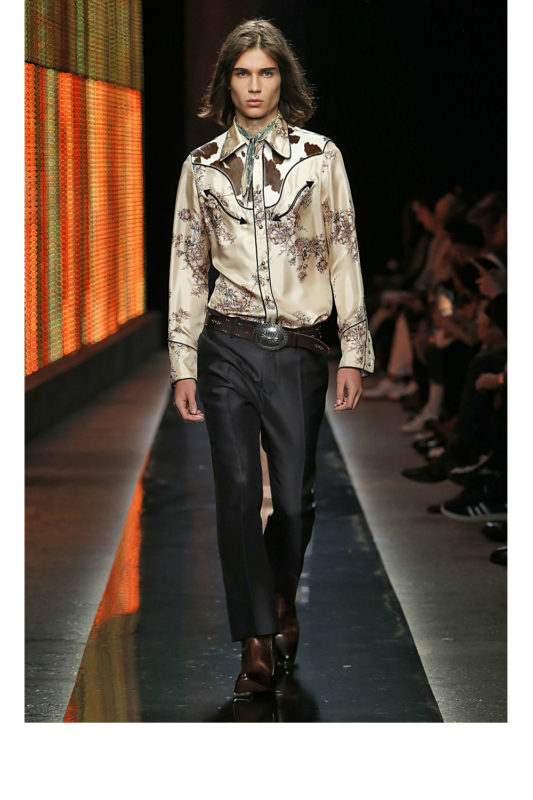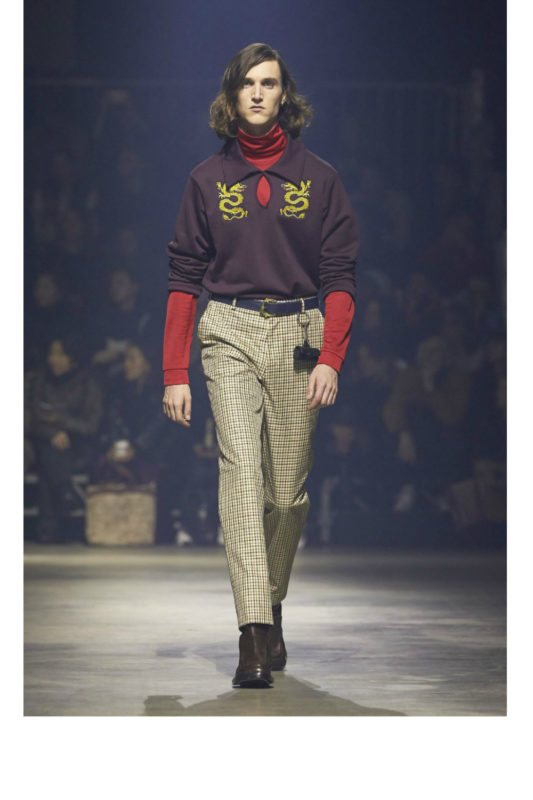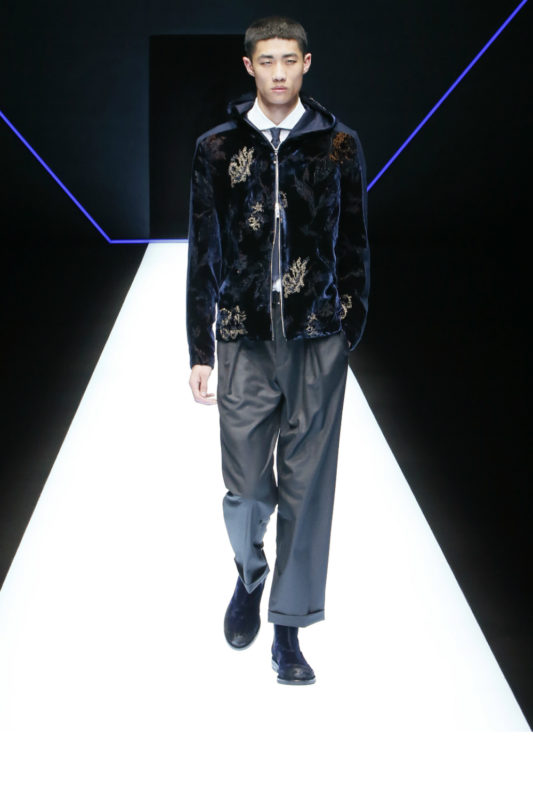 Intricate embroidery and silk fabric take centre stage this Autumn/Winter '18 as designers tap Asian motifs for inspiration. Sakura blossoms, Chinese folk symbols, and traditional costumes are seen on the runways of Dsquared2, Kenzo, and Marni. While the fashion houses showcase their needlework, embroidery also acts as a contemporary decorative element. The pieces with Asian motifs display fashion's embrace of ethnic diversity and definitely deserve a place in one's closet.
From The Other World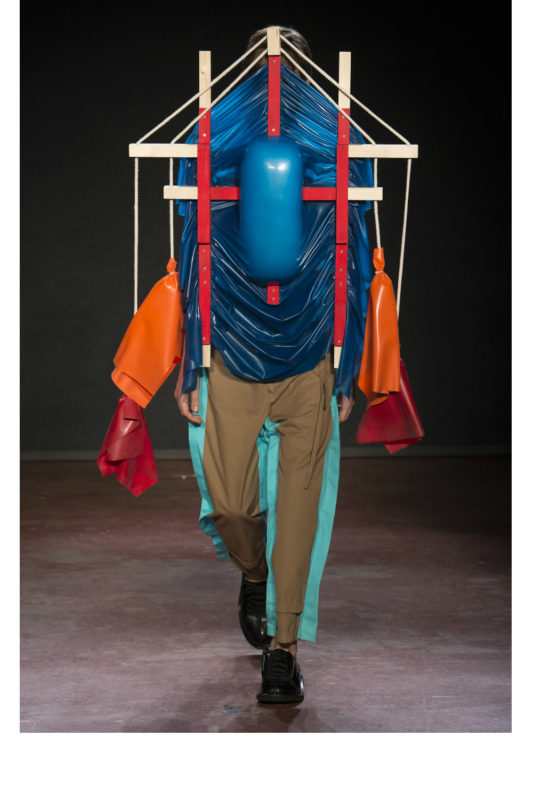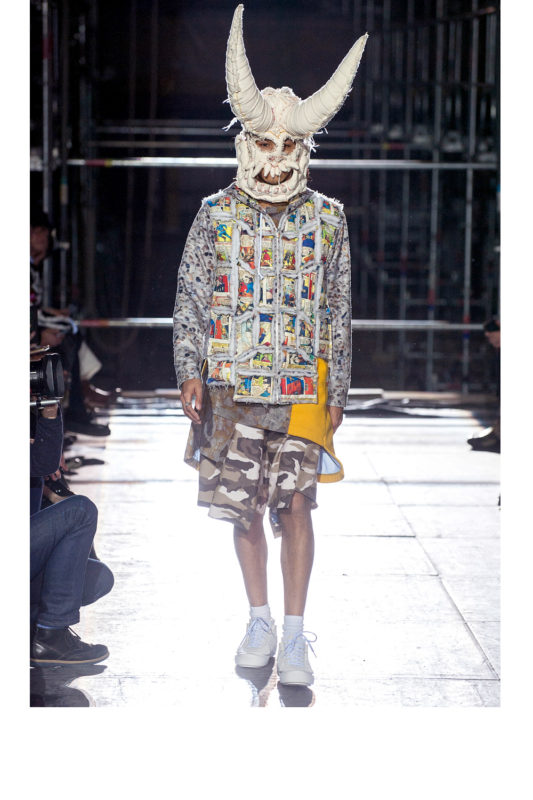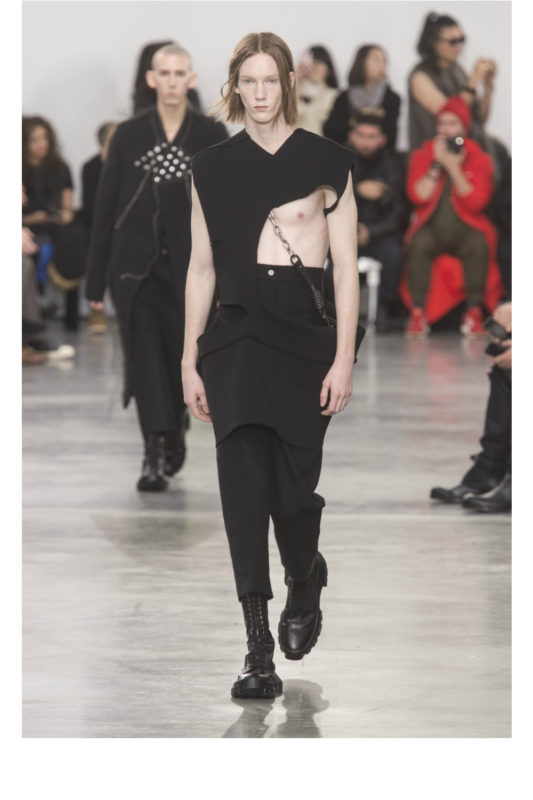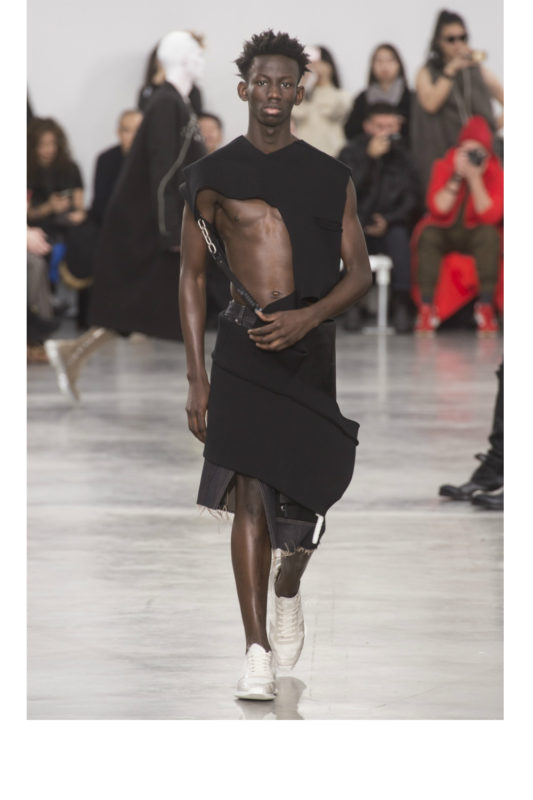 There was a time when fashion runways were mad displays of high-level craftsmanship and well-curated art shows. Today, they are often spectacles of who is going to get their hands on the outfits and wear it first. Thankfully, there are still designers who stick to their guns and literally put up a show. Everything seems like an otherworldly mess, but in the midst of all these chaos, there is the beauty and the inspirational story behind the collections (that we will come to appreciate in time to come).
By Sapphire Chin