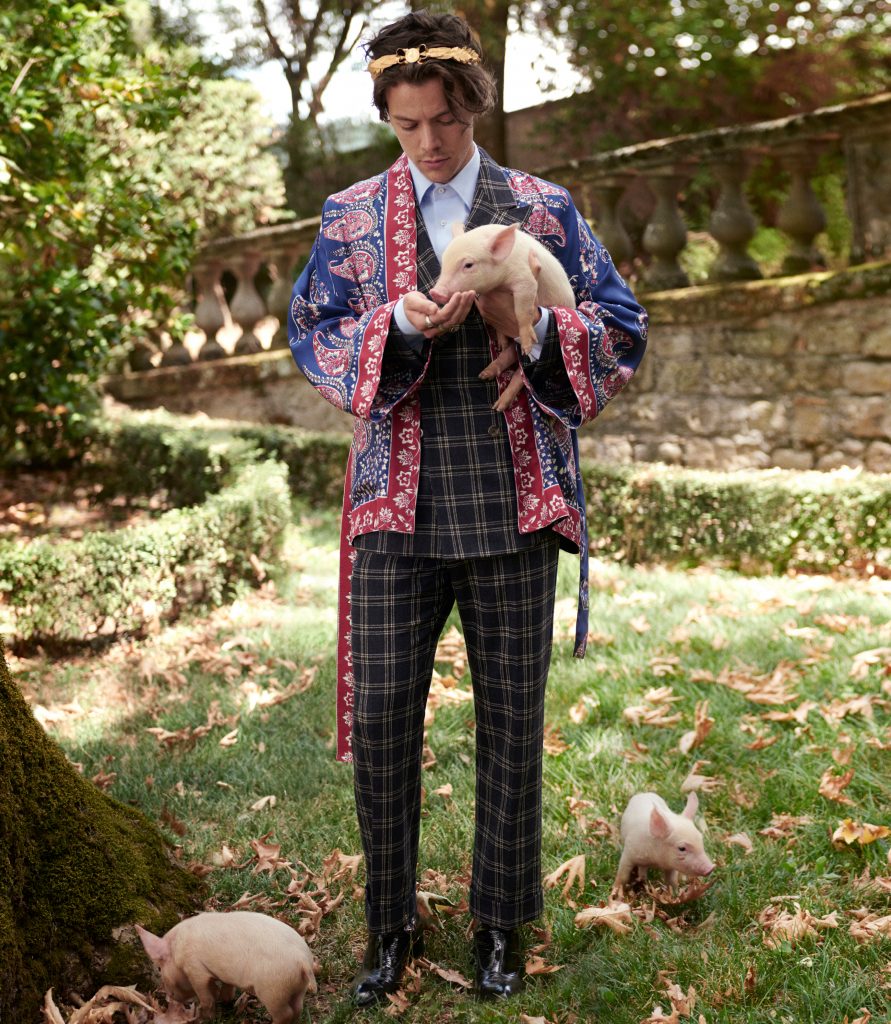 While the first batch of visuals earlier this year saw the 24-year-old Harry Styles posing with a pet chicken and dogs in a fish and chip shop in North London, the singer, songwriter and actor travels all the way to the historic Villa Lante, near Viterbo, north of Rome, for the new Gucci Men's Tailoring Campaign, Cruise 2019 collection this time round.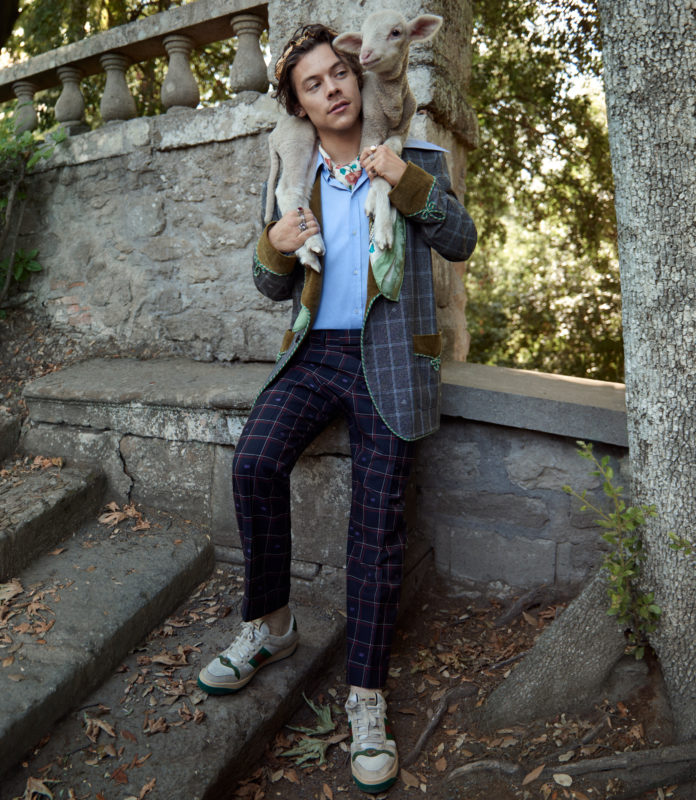 Lensed by Glen Luchford, for the Cruise 2019 campaign, the young Englishman has not only relocated, but now accompanied with more pets – a lamb, goat and piglet – in the rich, colourful Renaissance gardens of the 16th-century Italian villa. Harry looks ever stylish, donning a combination of Gucci Men's Tailoring sartorial and technical pieces, all "Guccified" through the use of pattern, coloured jacquards, intarsia knits, patches and unusual proportion.
We like the light-hearted approach of Styles' personal, urban take on the Gucci tailoring wardrobe such as the Keith Richards-style headscarf juxtaposing against the more traditional landscape of the gardens, where fountains, grottoes and mazes characterise the ancient surroundings.