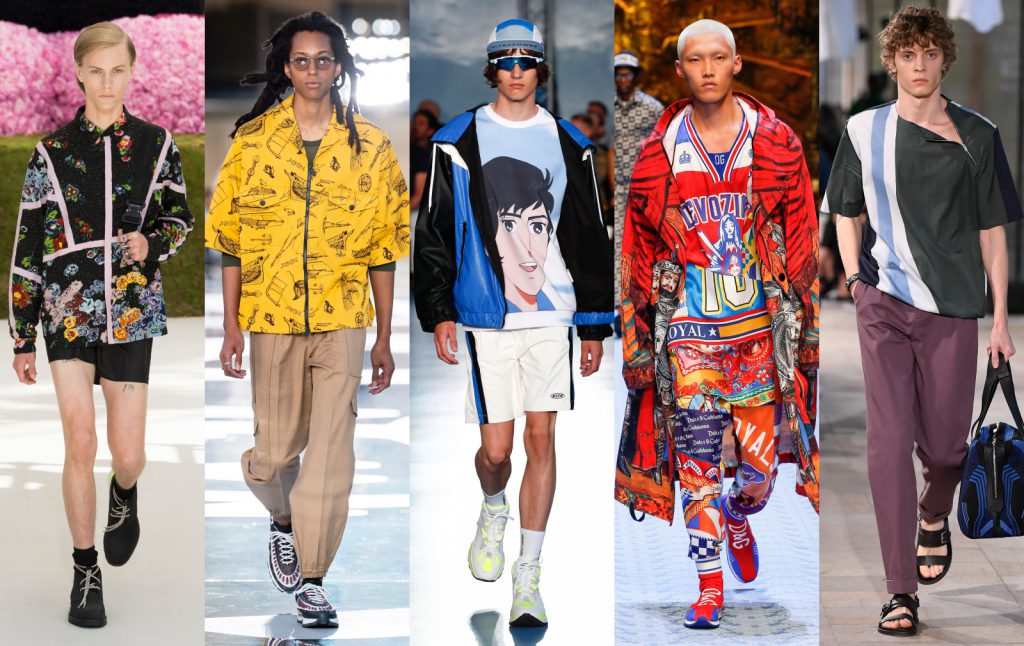 It is that time again when we officially usher in Spring 2019 with a shopping spree to stock up some of the hottest items of the season.
Keeping you, the fervent supporter of fashion, in mind, we have compiled 8 of the biggest trends from the Spring/Summer 2019 runways in New York, London, Milan and Paris into one exciting trend report for your delight.
From shorts that show a little thigh and couture-level tailoring to tiny handbags that are used to be women-exclusive, here are what the major fashion brands have to offer this season.
A Short Revival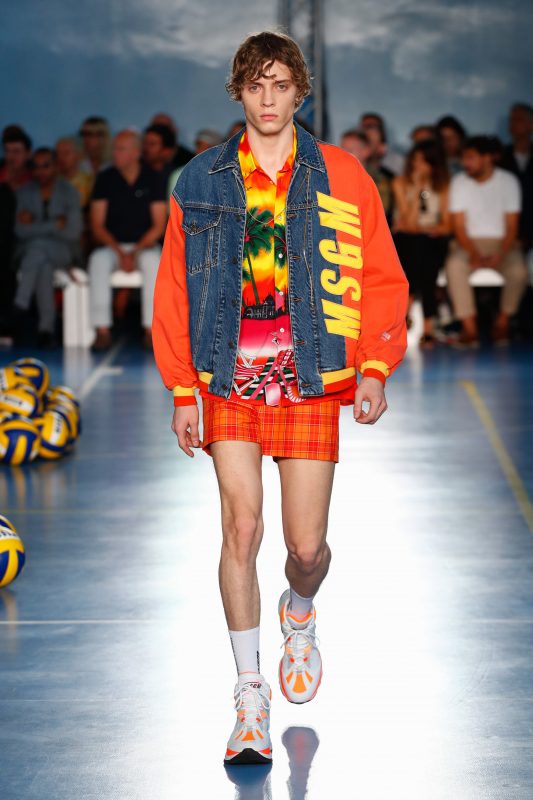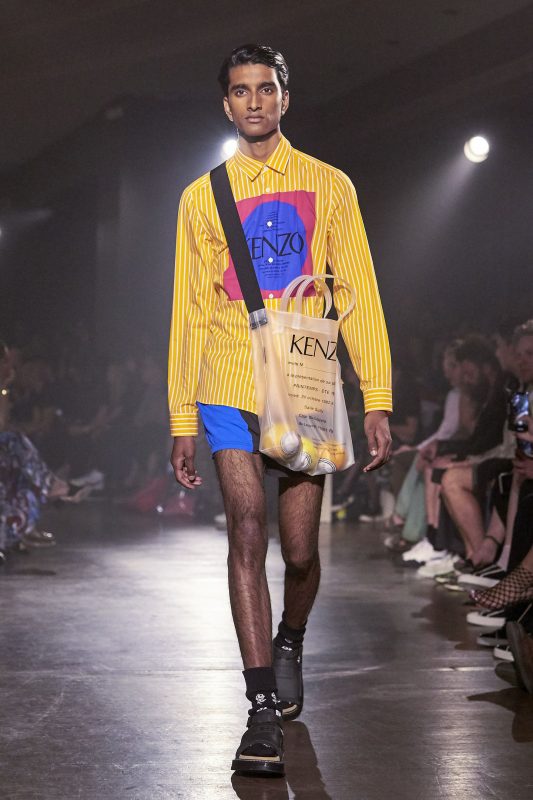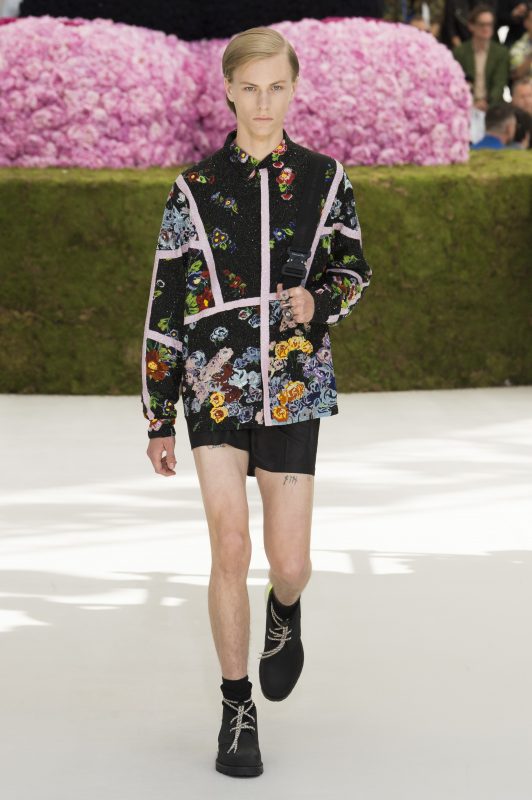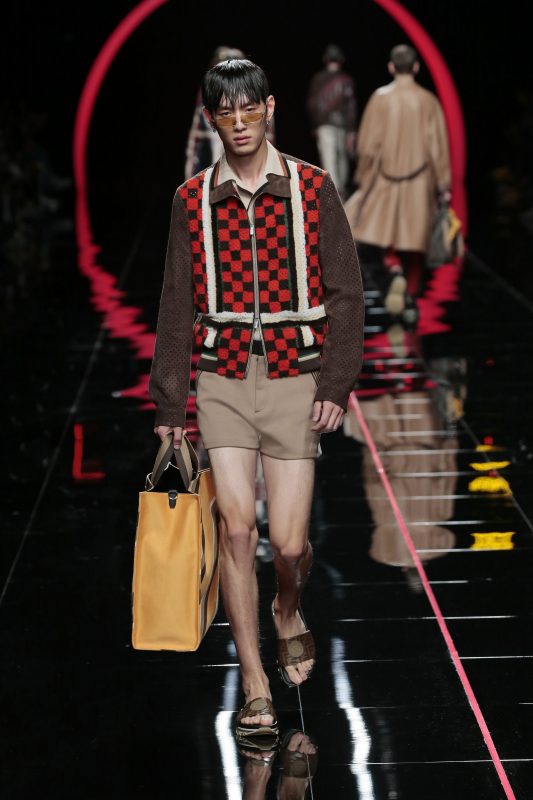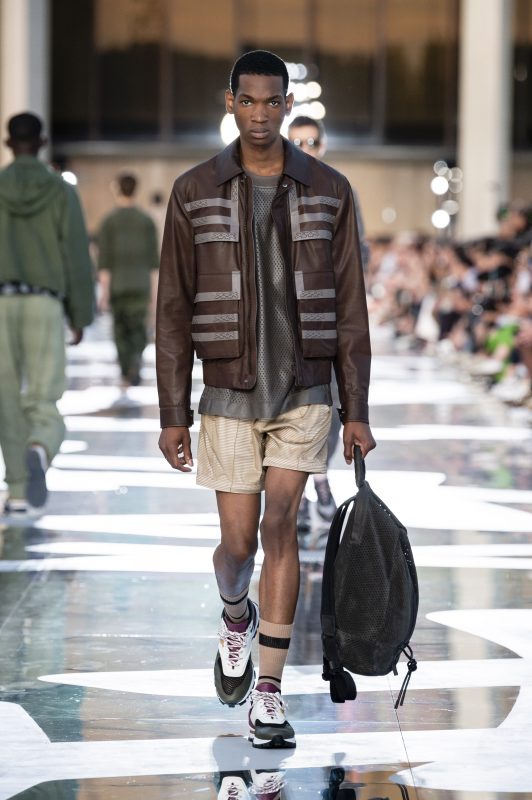 Women's shorts were not the only thing shrinking in the 1970s; men were showing a lot thigh back then too. At first, these knockout shorts were designed to be worn as sportswear or beachwear, but as we advanced into the 2000s, designers started making bold moves to turn these racy garments into stylish options to be worn outside the gym and beach. After decades of baggy knee-length shorts, the sartorial pendulum has swung back in the direction of men showing a little thigh. Dior Men, Fendi, and Kenzo are agreeable with the "legs are in" notion with their own renditions of the short shorts.
The New Summer Shirt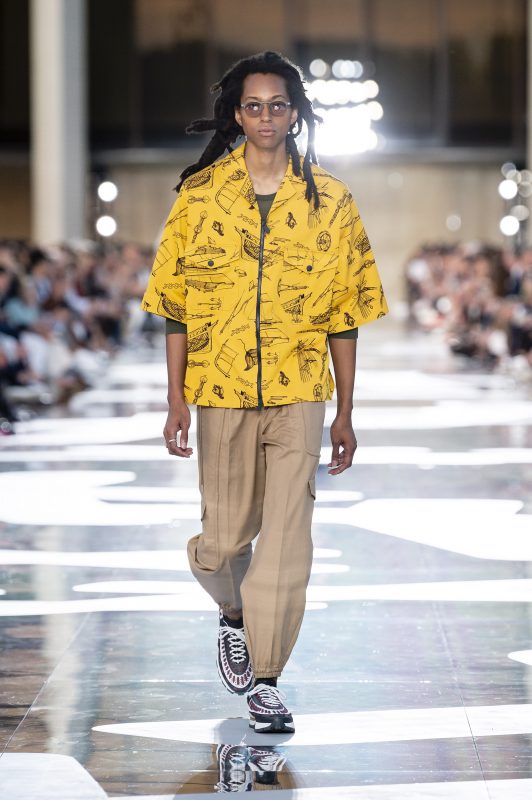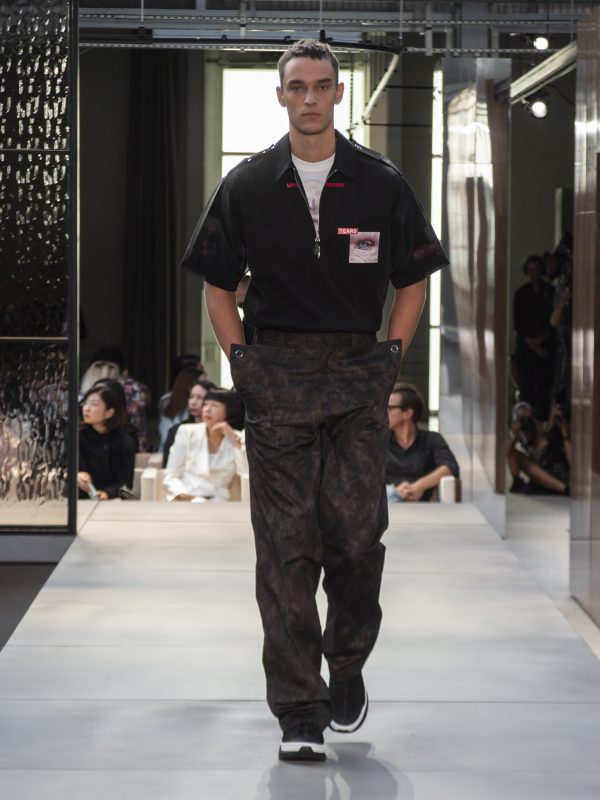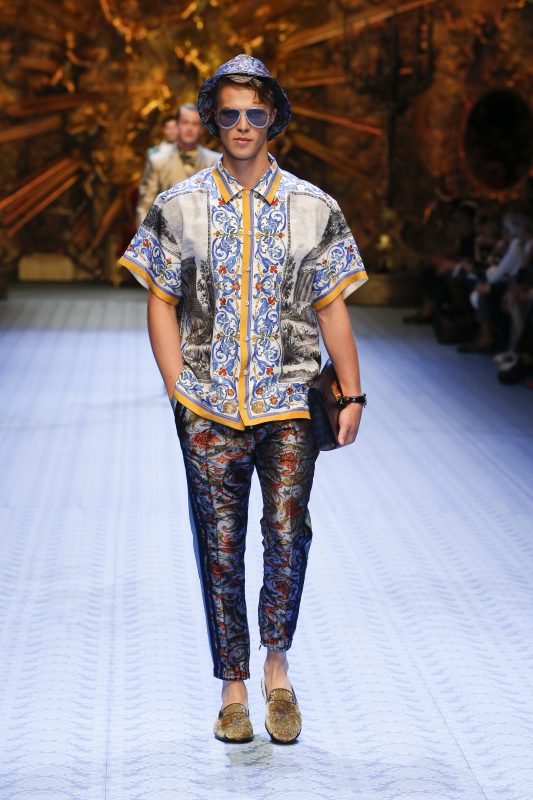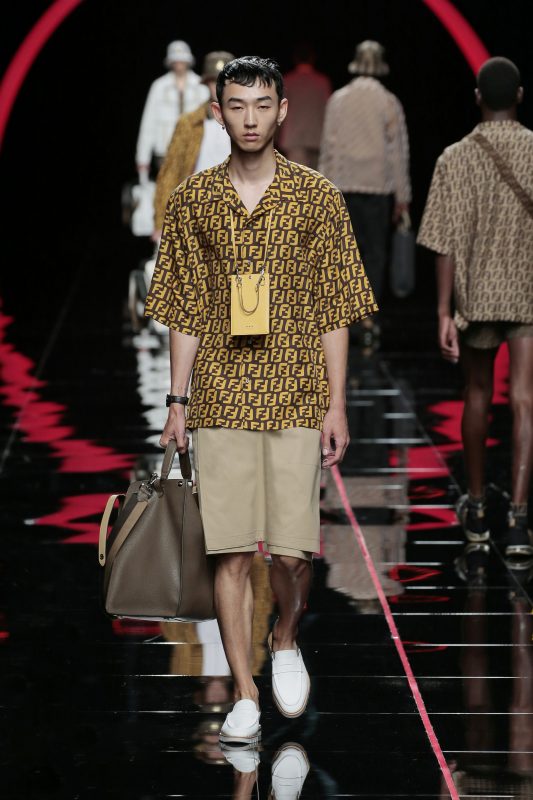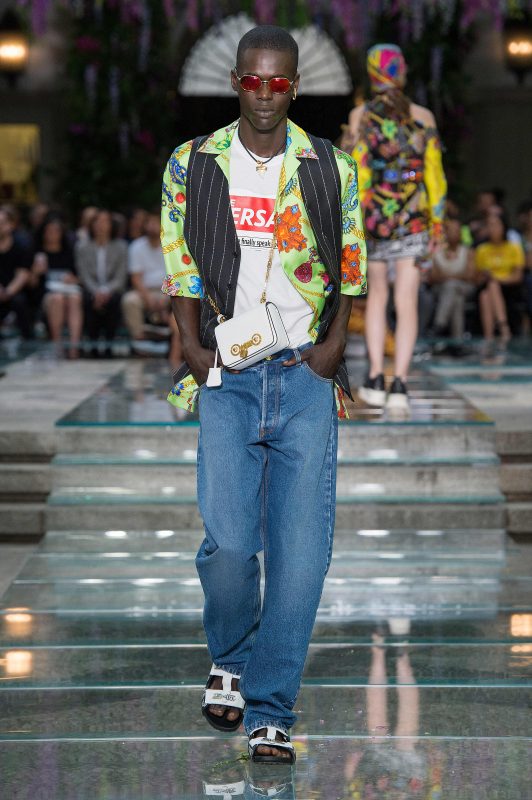 For every summer, fashion runways are plastered with printed short sleeve shirts, which gave rise to the Hawaiian shirt trend last year. This season, designers have taken a different direction and incorporated bowling shirts as the new summer must-have. At Dolce & Gabbana, one can get a variety of prints while Fendi is sending out its famed FF monogrammed versions. For the die-hard Hawaiian shirt fans, try Versace's roomy tropical shirt with floral details. Oversized shirts are officially cool, and they are literally cool in the blazing sun too.
My (Girlfriend's) Bag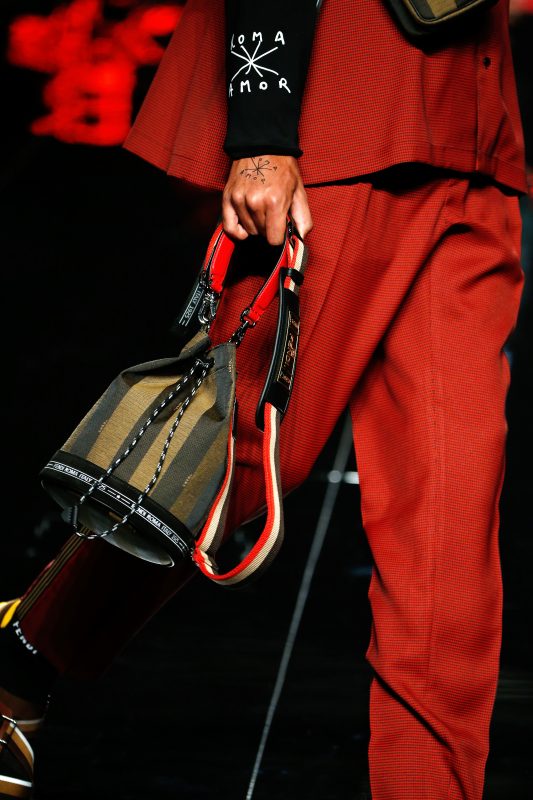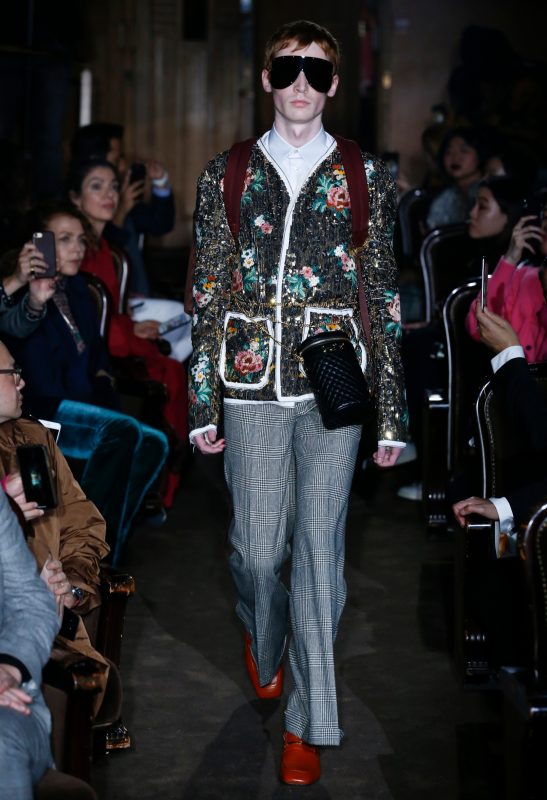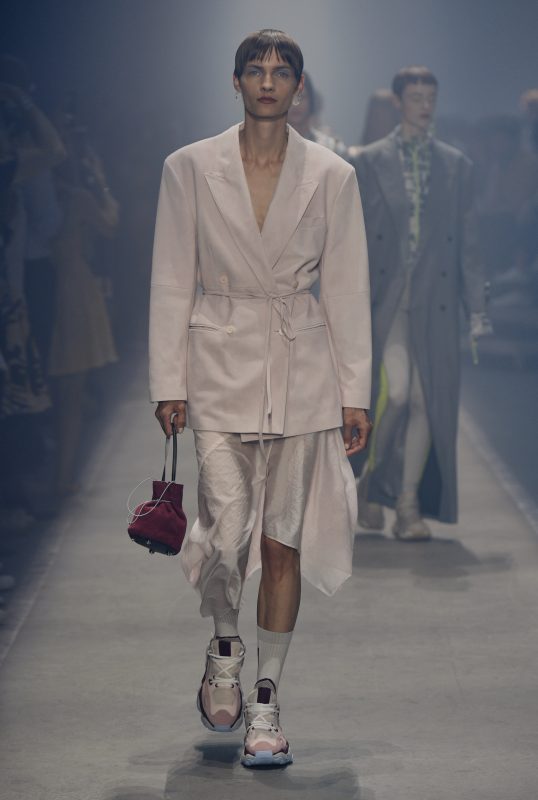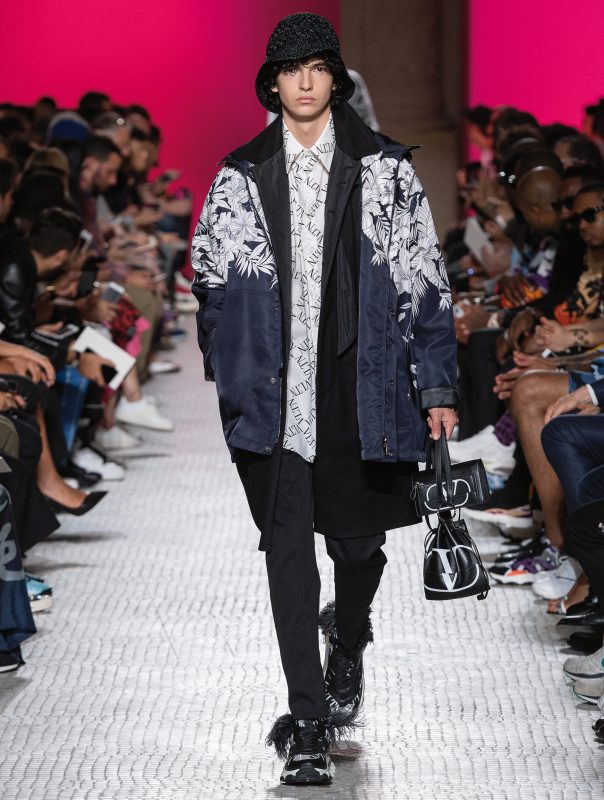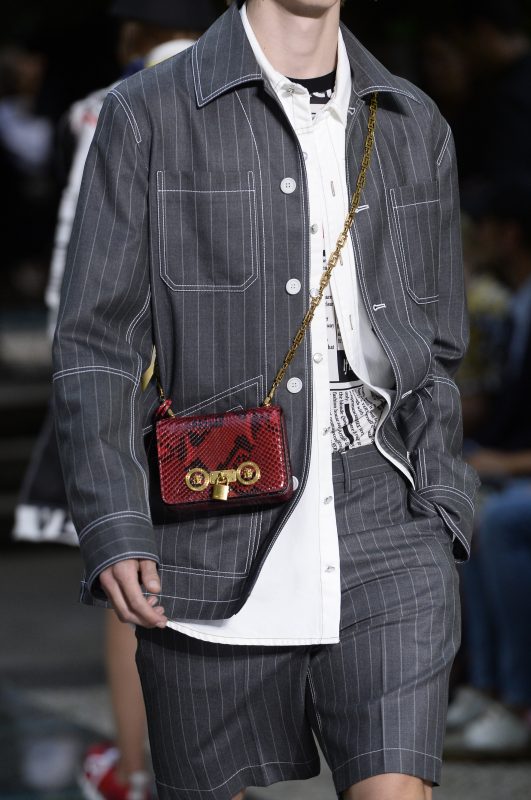 Forget the messengers, bumbags, and even the murse when designers are sending their male models sashaying down the runway with bags from the women's wardrobe. With the Spring/Summer '19 collections, it has been declared that handbags are a bona fide trend for the boys. Fendi presented the Mon Trésor bucket bag in its iconic Pequin pattern while Versace had models sling chic little clutch bags. Perhaps, there is a new excuse to bring couple wear to a whole new level with matching handbags.
Elevation of Menswear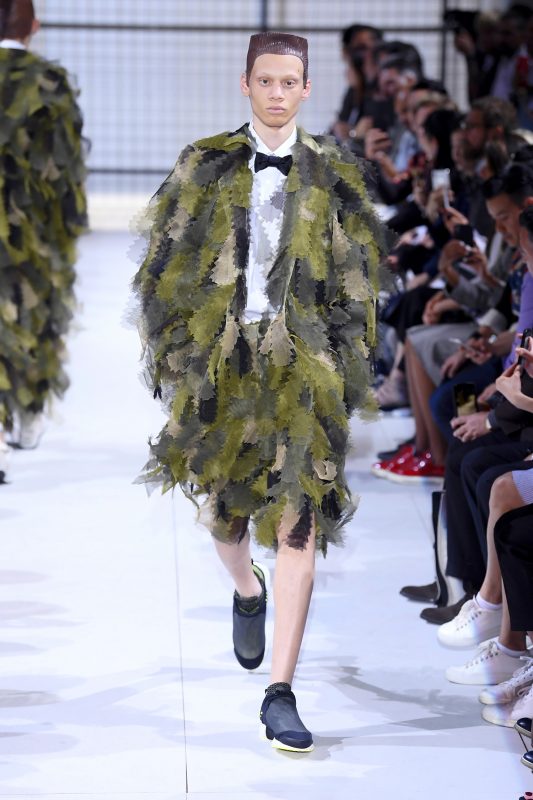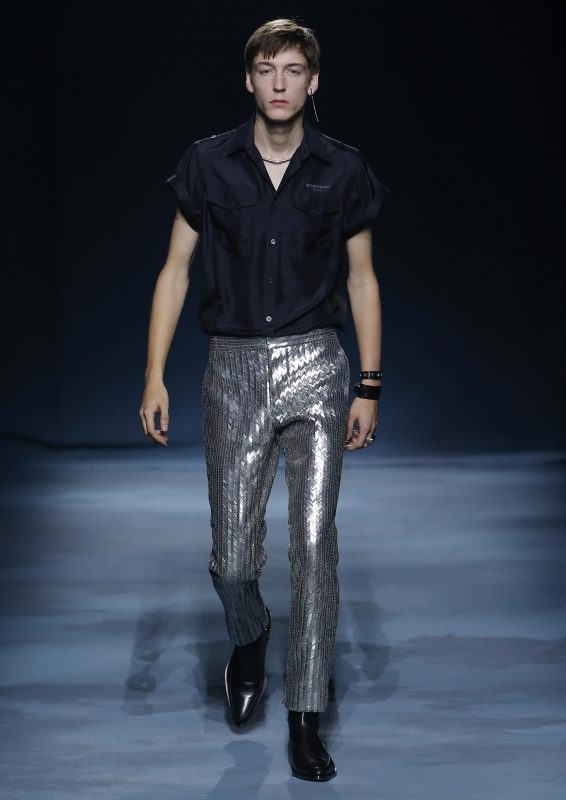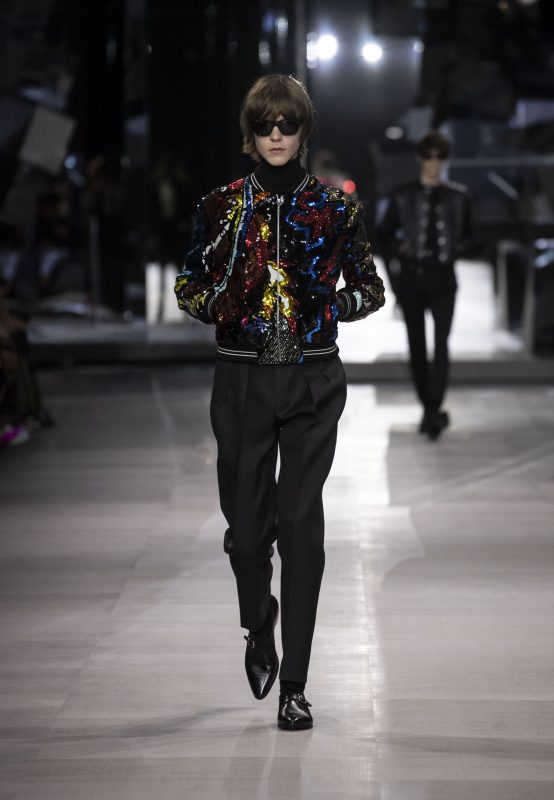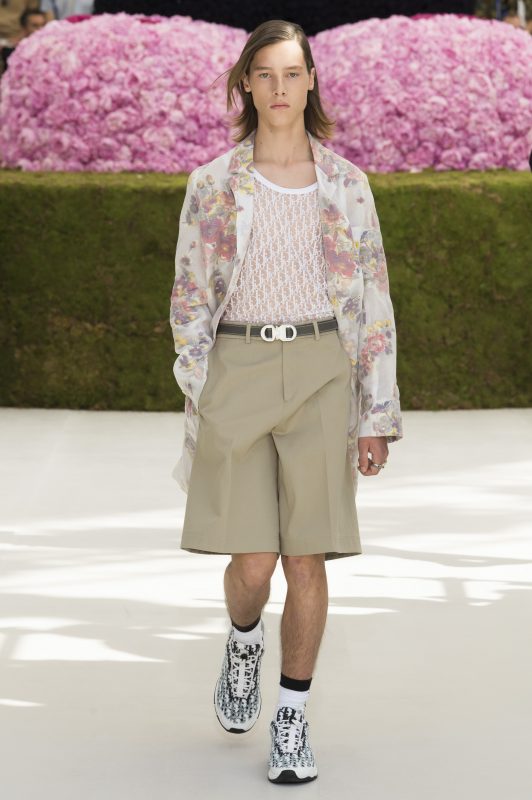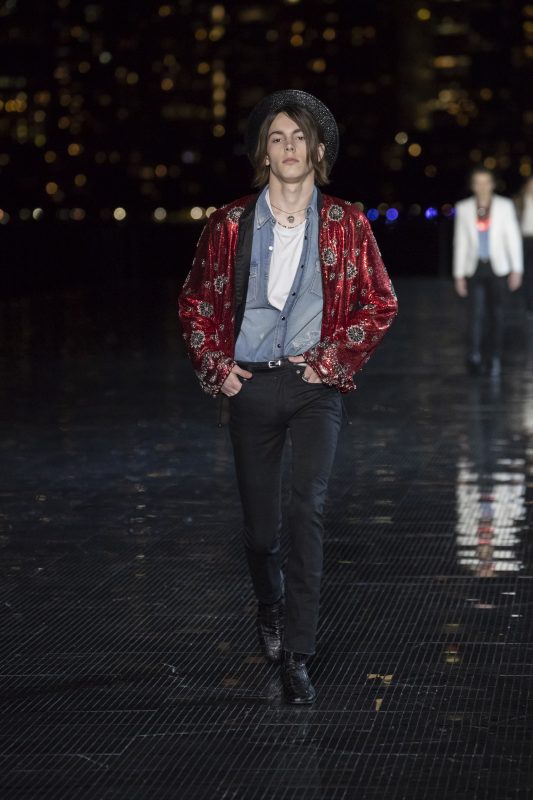 Haute couture is deemed to be the highest form of fashion. From the designers' perspective, it showcases one's skills in manipulating unusual materials to create one-of-a-kind outfits. Although traditionally catered to women, men's shifting mindset in dressing well has them demanding for a piece of the pie too. Givenchy featured mirror embroideries on leather tailoring and reflective artisanal elements embroidered on shirts while Dior Men elevated its collection with feather-appliquéd and bead-embellished shirts.
Waste Not, Want Not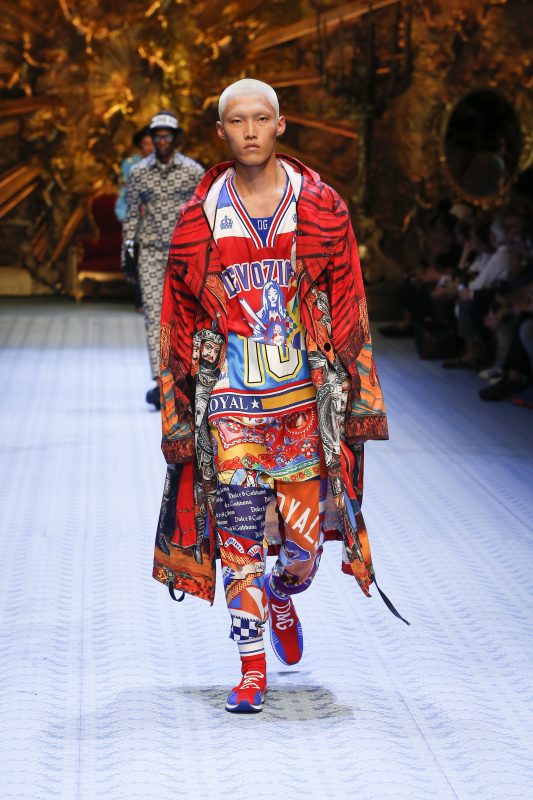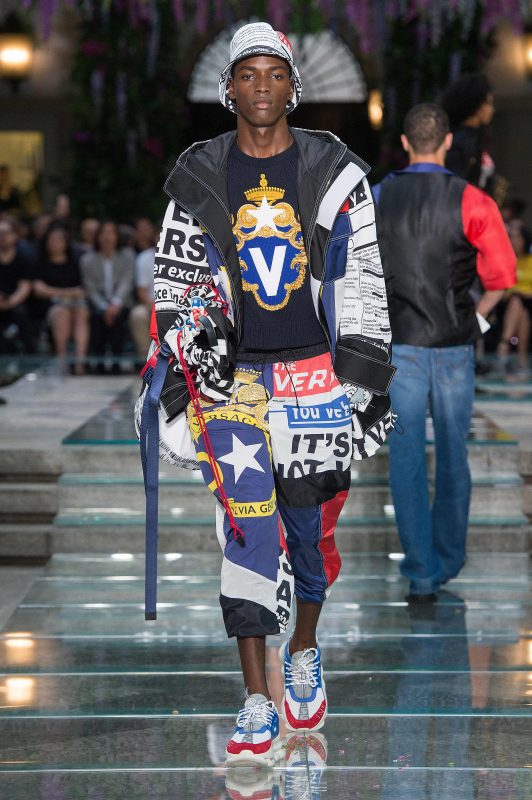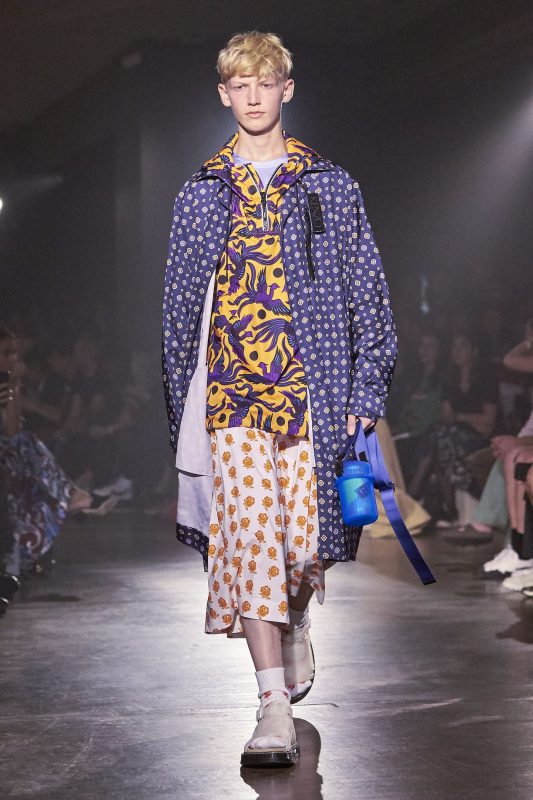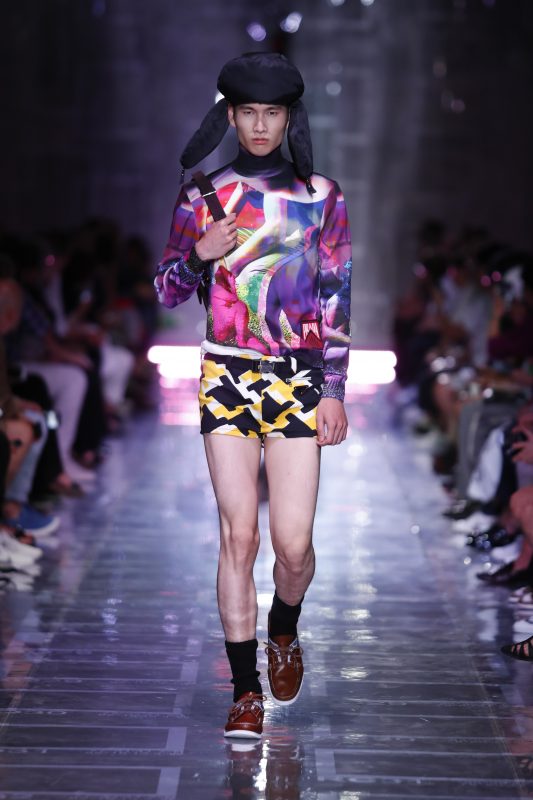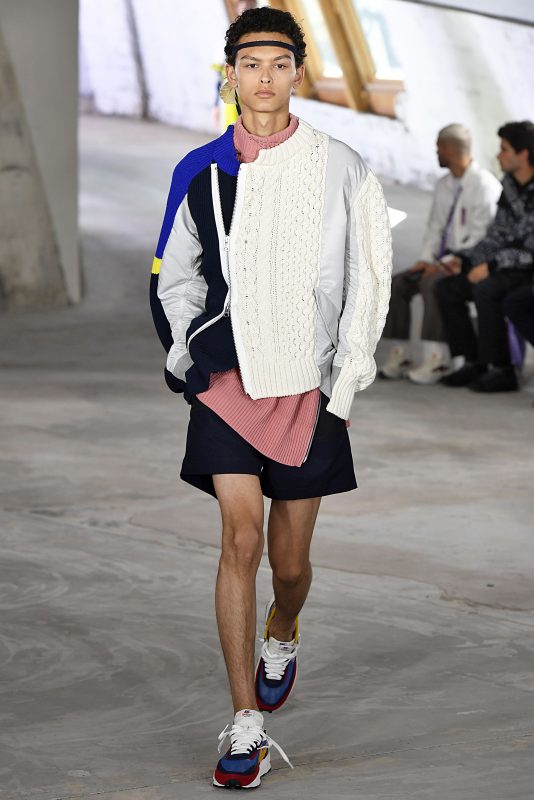 While not initially devised for fashion, the word "bricolage" has been applied to this season's runways. With fashion moving at such a tremendous speed in today's digital age, it is not uncommon for many designers to employ bricolage styles where they create works out of what is around or available. They find inspiration from past collections and combine contrasting styles to create new designs that are seen as different and inventive. Bright, bold, clashing patterns were injected to add vibrancy to the menswear shows for Spring/Summer '19 with Versace and Dolce & Gabbana taking the lead. "One man's trash is another man's treasure" could not have ring truer this season.
Made for Performance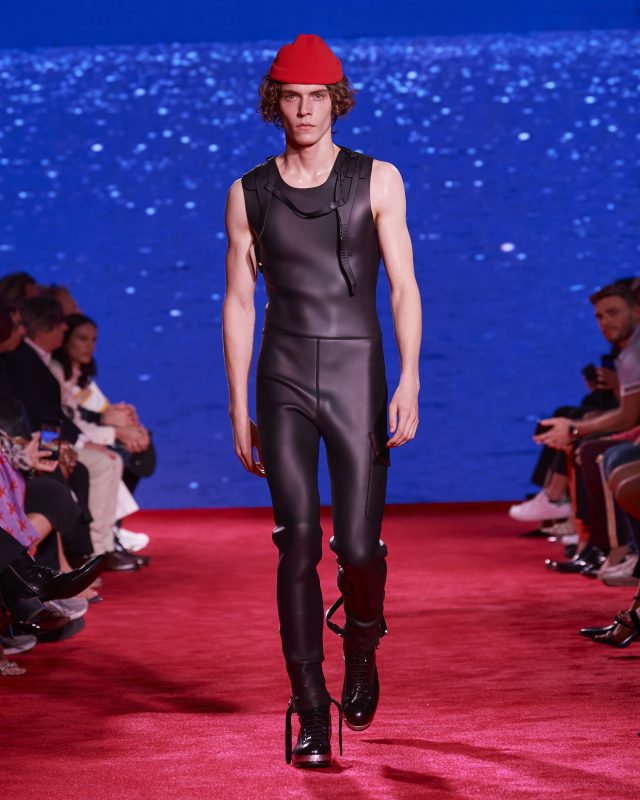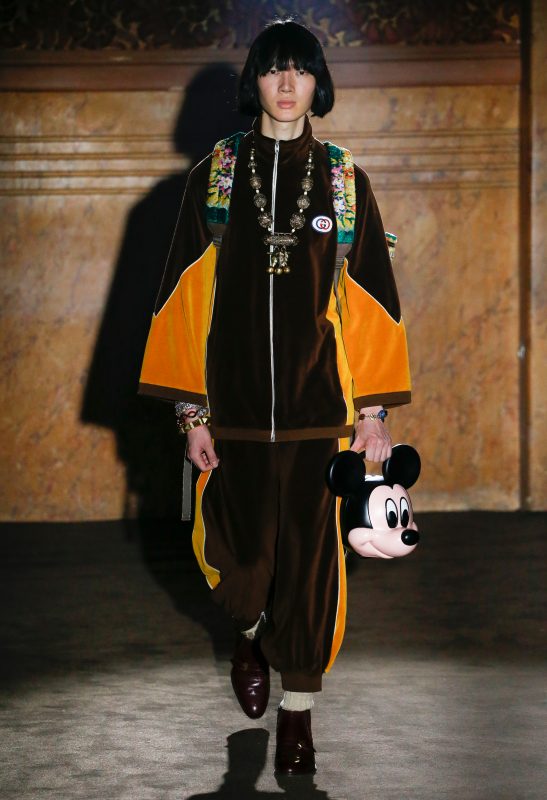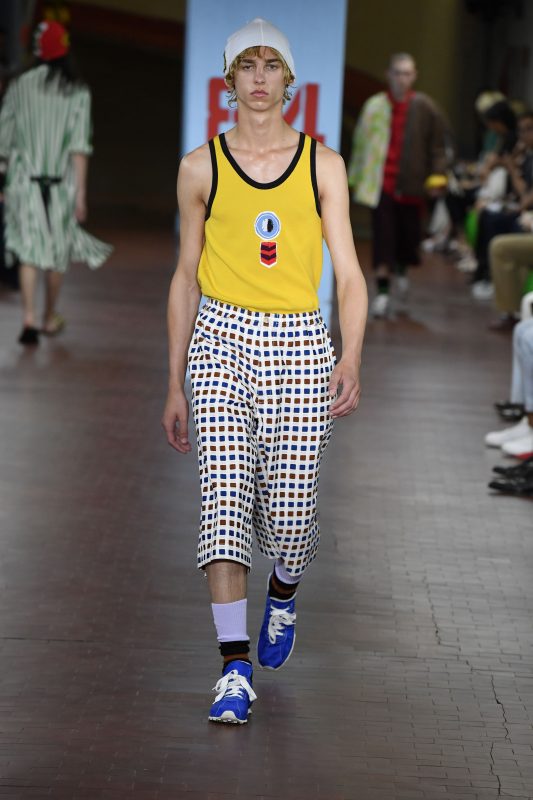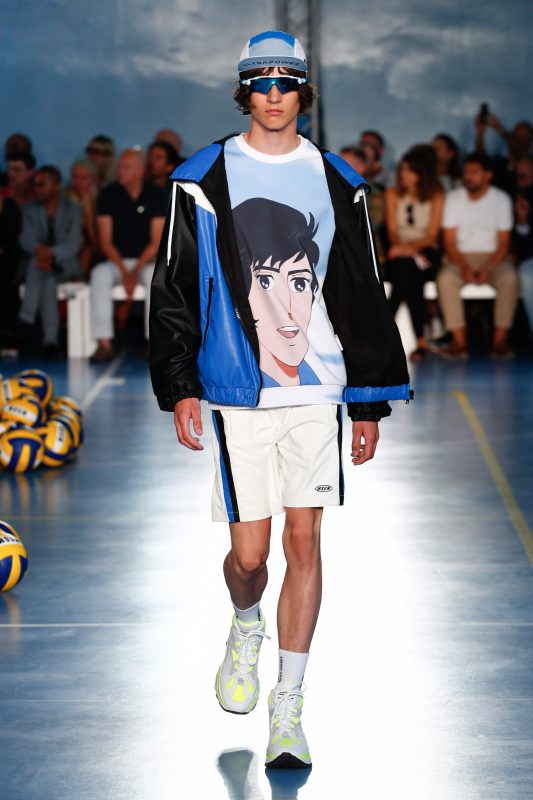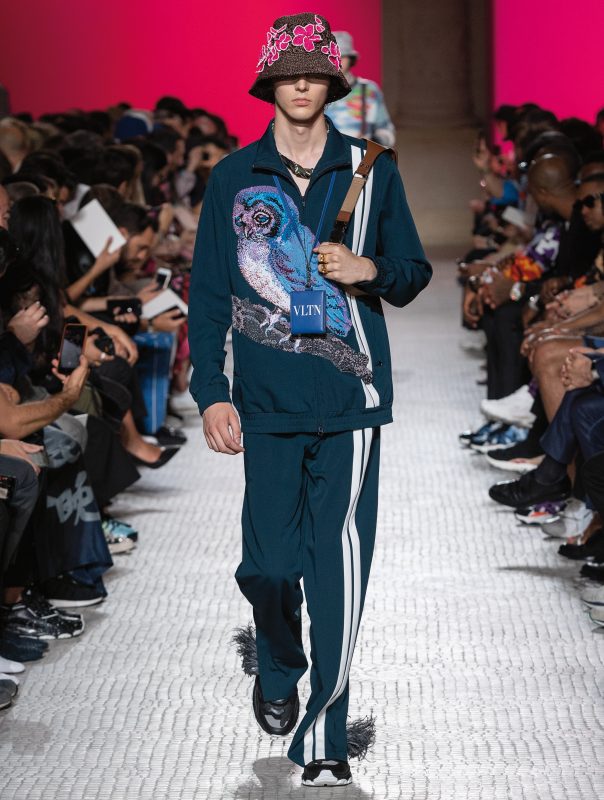 With the athleisure trend showing some signs of waning, designers rack their brains on how to give consumers something new from the comfortable wardrobe they have come to love and refuse to give up on. The joy of wearing trainers, track bottoms, and hoodies is too enjoyable to resist. For Spring/ Summer '19, designers imbued the familiar getups with technical fabrics to bring the wearer from runway to gym. Marni brought its brand of quirky fun to the runway with its Marni Olympics inspiration of jerseys and pull-up socks while Calvin Klein 205W39NYC's Jaws-inspired outfits seem like they perform just as well on land as they do underwater.
Formally Accepted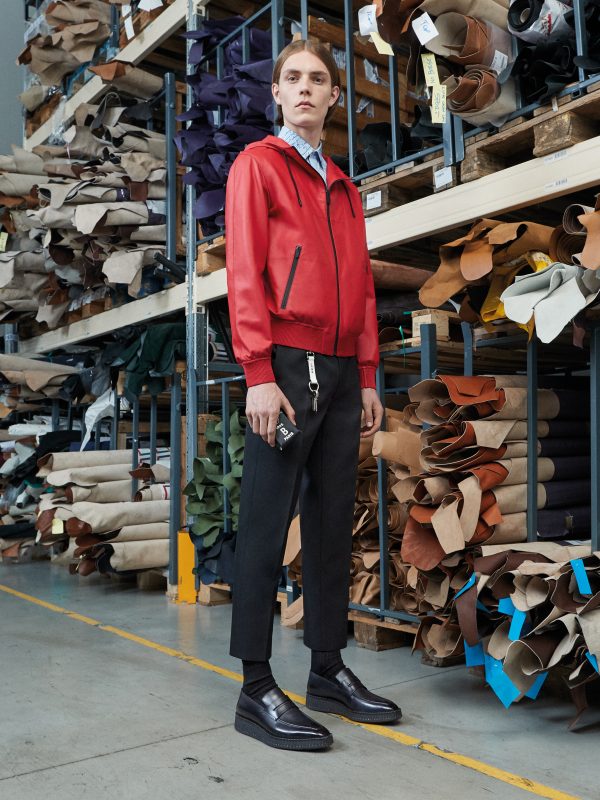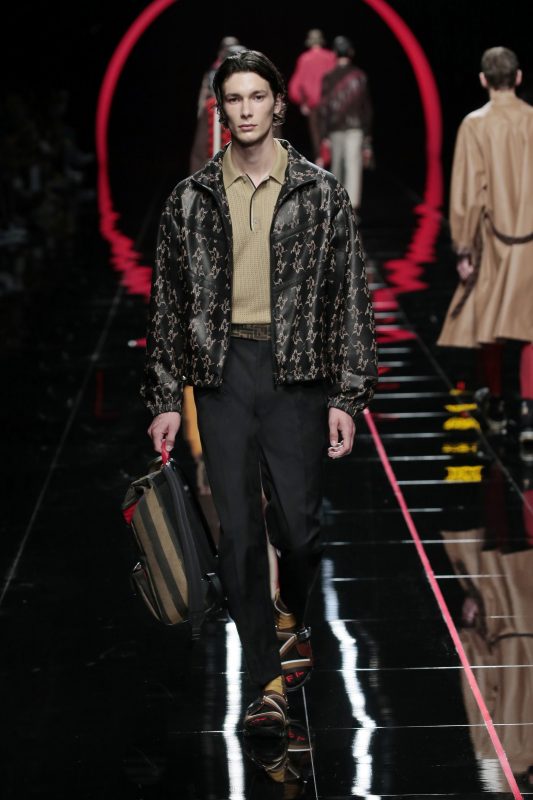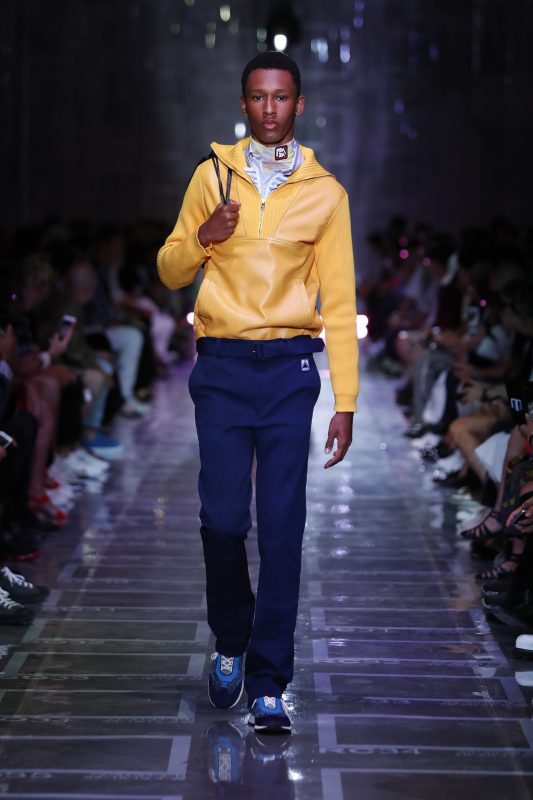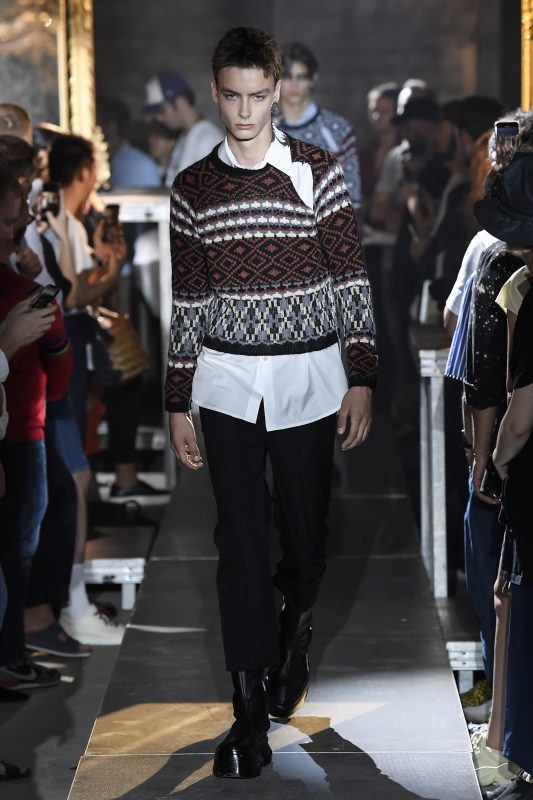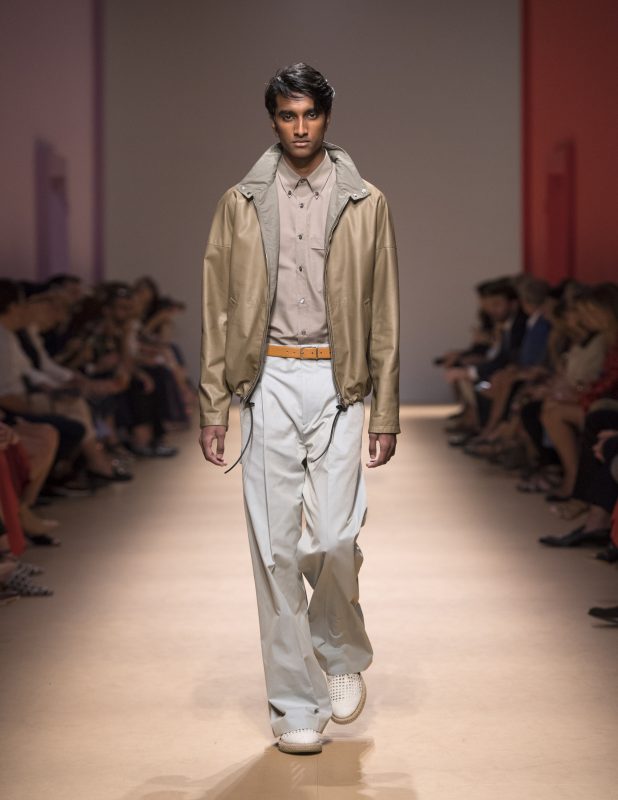 With the rise of freelance work and hot-desking, corporate workwear wardrobe requirements have shifted to suit the changing needs. For Spring/Summer '19, designers are challenging the boundaries of the semi-formal attire with an influx of relaxed outer shirting in breezy cuts to replace the stiff blazer. While Prada and Raf Simons chose to use prints in their interpretations of the new work uniform, Berluti and Salvatore Ferragamo showed men what it means to take a breath of fresh air with colour-coordinated outfits.
Reconnecting with Nature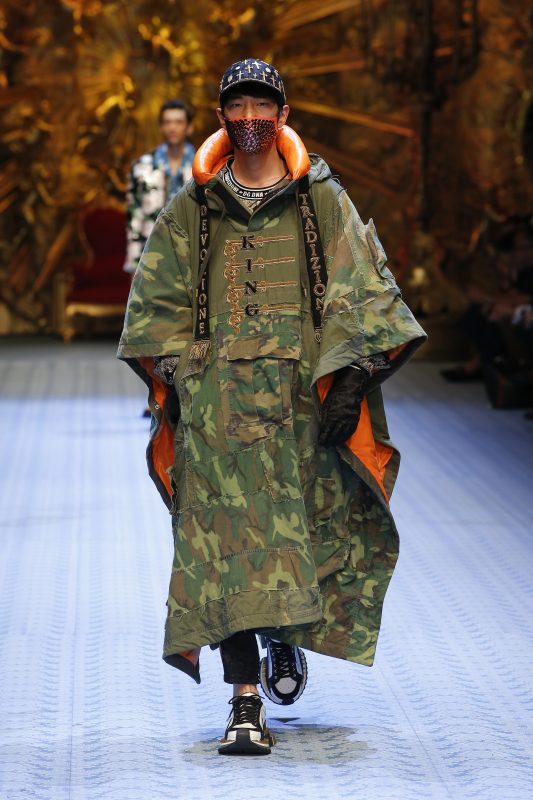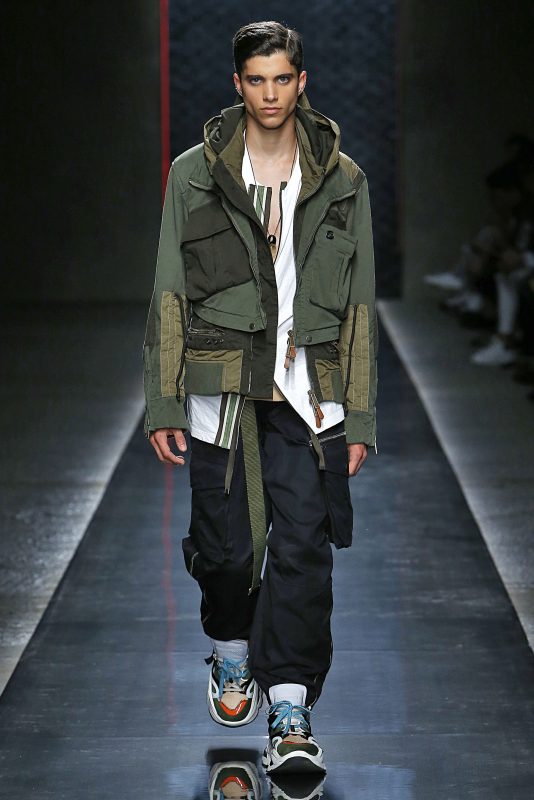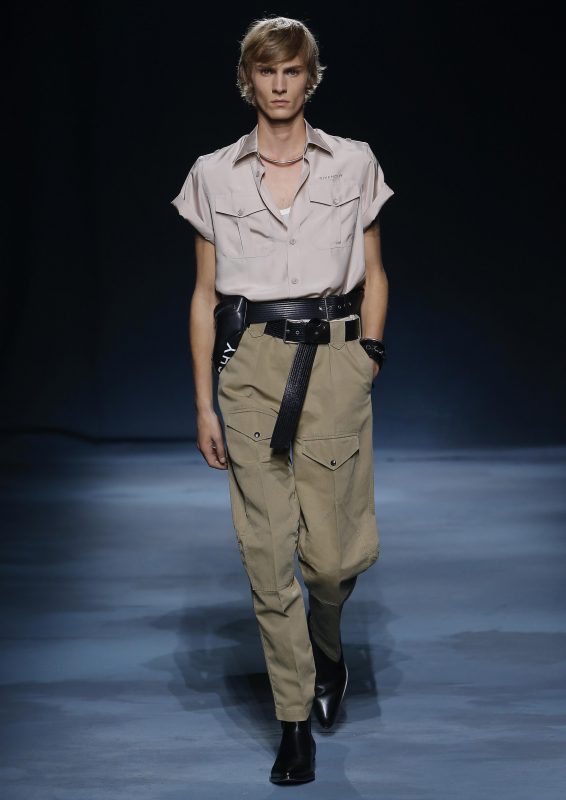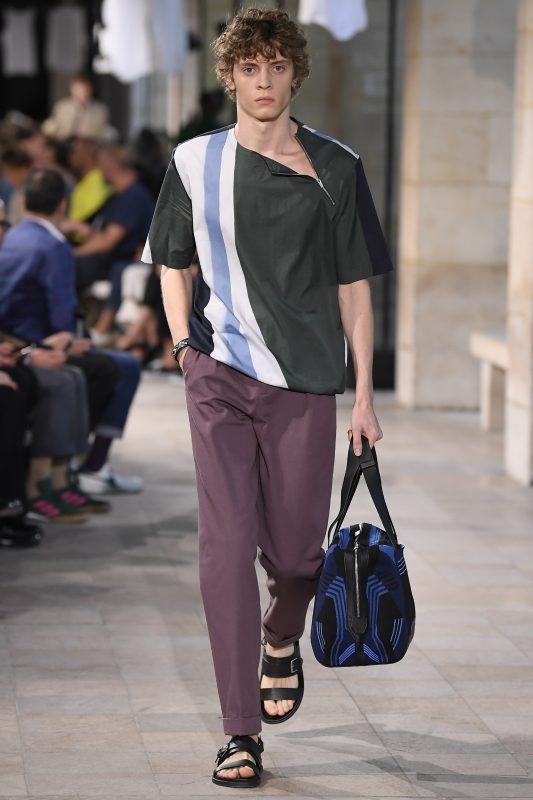 The evergreen utilitarian trend has been injected with splashes of neon colours, prints, and logos for Spring/Summer '19. Despite the bold colours and atypical prints, men donning these outfits would not look out of place in the concrete jungle. With such versatility, one would still look the part of being Instagram-worthy in a bucket hat and vivid camouflage jacket while taking the bus to downtown. Singer Randy Newman made famous the saying "it's a jungle out there", but men are now poised to take on any challenge in their city-forest gear.
By Sapphire Chin