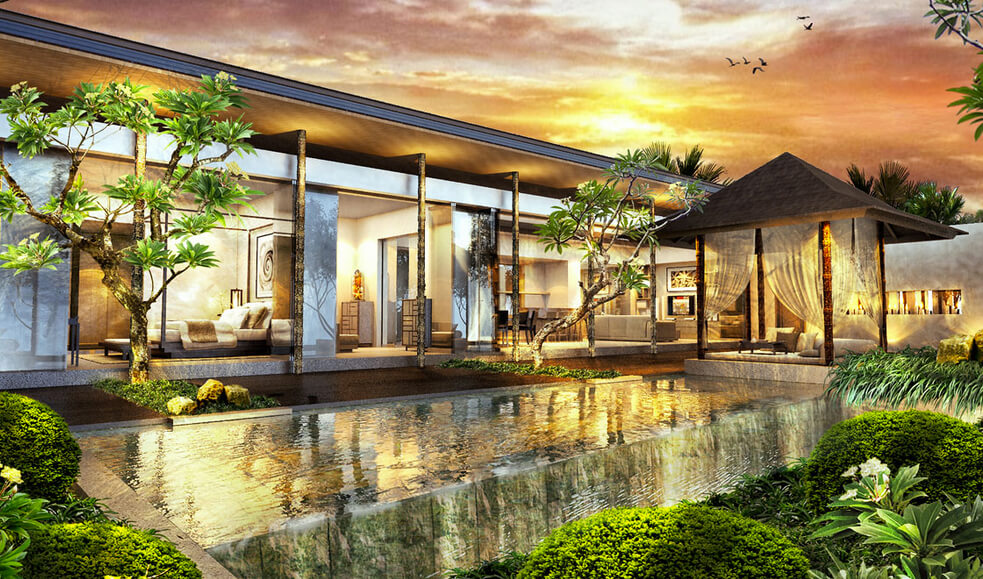 If there's anything we absolutely love about Bali (aside from the sun, sand, sea and delicious cuisine), it is definitely the wide array of private villas up for rental and we have now found a new favourite – Hu'u Villa at Seminyak.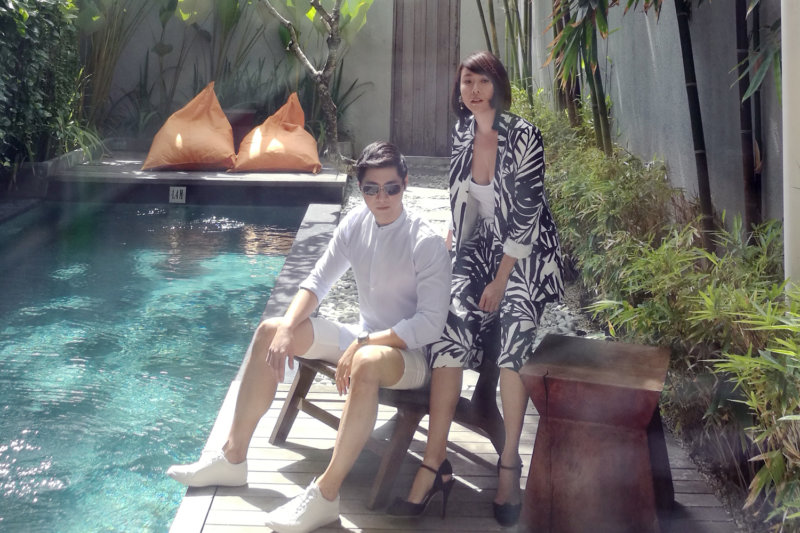 Ticking all the right boxes – be it the location, comfort, style and service –, Hu'u Villa is our best-kept secret that you will love when visiting the Land of the Gods. Operated by Sean Lee, who also owns the newly established The Den (formerly Hu'u Bar), Hu'u Villa promises the best of the best for its patrons.
And we had a chance to pay a visit recently with two amazing personalities Justin Foo (@justinfjh) and Debbie Goh (@debbiegoh1108) and here, we will show you why Hu'u Villa is worth the visit.
The Villas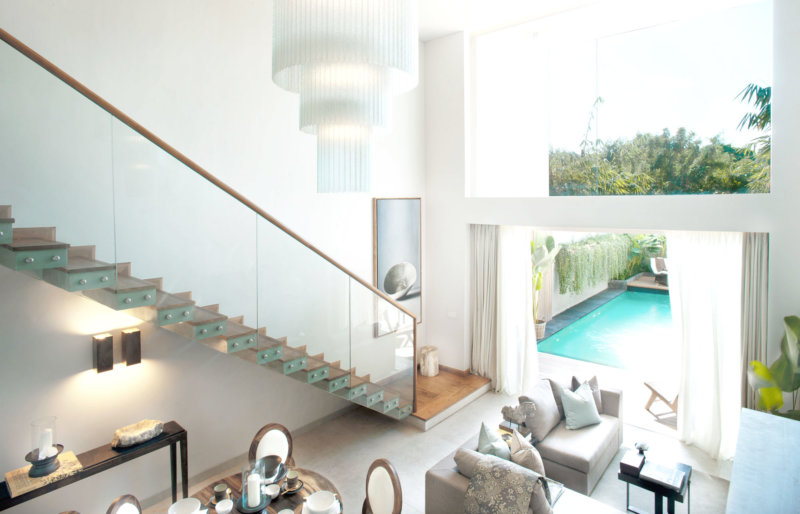 A small-scale operation, Hu'u Villa is a chic establishment consisting of 10 private villas at the heart of the buzzing Seminyak, where each villa sports a luxurious living space, a private pool, lavish bedrooms and even a modern kitchen. Within the 10 villas available, there are three different settings designed to cater to all travellers including the One Bedroom Loft, Two Bedroom Villa and Three Bedroom Penthouse.
For the loft design, the ground floor is the living space, pool and kitchen that has a staircase leading up to the mezzanine where the bedroom will be and this design makes the perfect place for couples who wish for both privacy and luxury.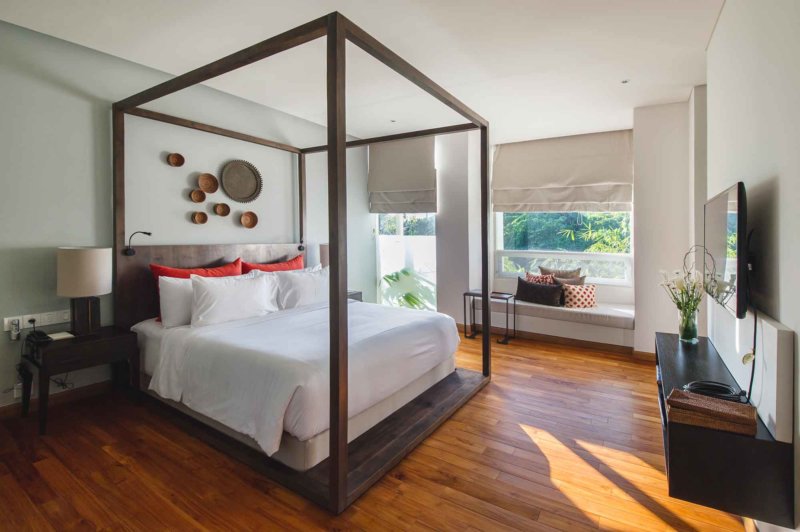 The other two settings highlight a complete second floor where the bedrooms are, each with a master bedroom featuring an en-suite bathroom (with a bathtub and rain shower) and two other bedrooms equipped with its own shower room. All three settings are decorated with a modern contemporary interior concept that ensures plenty of sunlight and comfort. After all, this is one of the three things we come to Bali for – sun.
The highlight for Hu'u Villa is definitely the private pool at the back of the villa that has a spacious lounge deck for those to love some sun-tanning and a cooling pool for a little dip. Covered with foliage, the pool and deck have 100% privacy, which means skinny dipping is possible!
Wine & Dine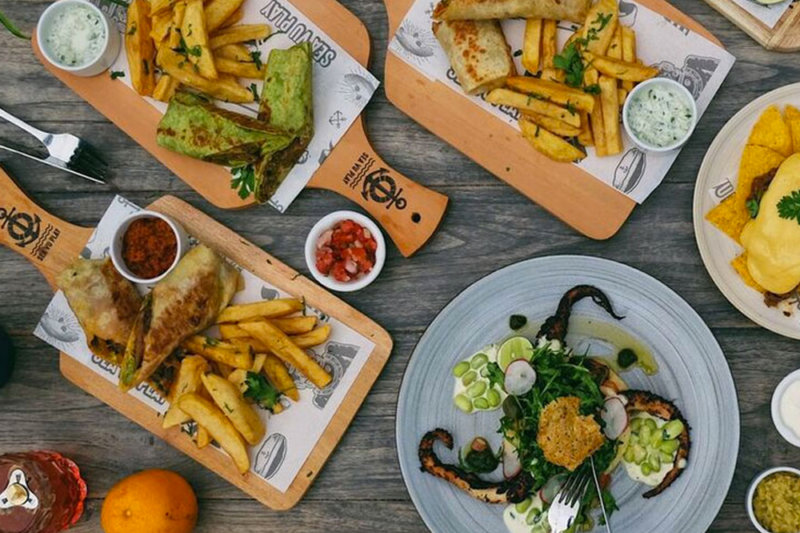 If you are looking to have a complete staycation without stepping out of the villa throughout your stay in Bali (although we don't recommend that since there are plenty to see and do in the area), Hu'u Villa have you covered with its impeccable concierge service and in-room dining.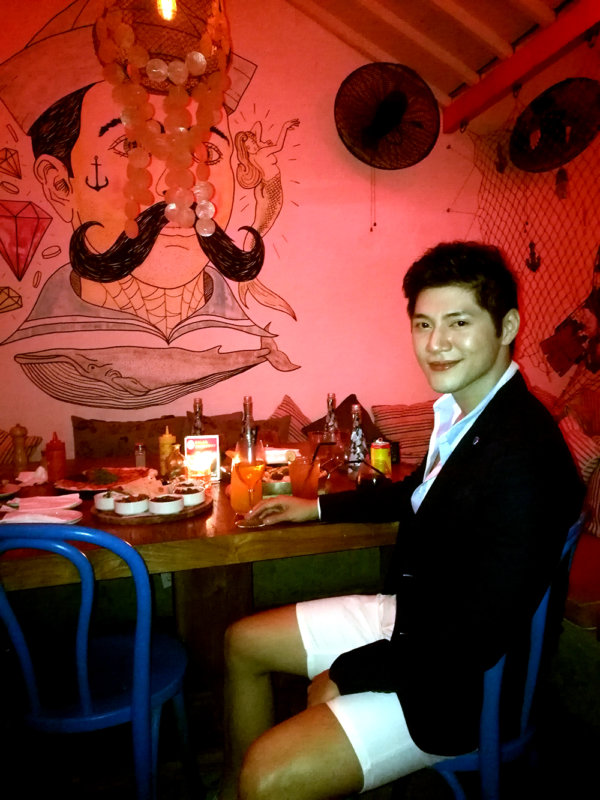 Since it is adjacent to the amazing Sea Vu Play restaurant, the in-room dining service is fully catered by the establishment, which means you have the entire Sea Vu Play menu at your disposal. From Spanish paellas to Italian pizzas and seafood hot pot, the international offering here will have every palate satiated. Though, we strongly recommend you to take a two-minute walk to the restaurant itself to enjoy the best of Sea Vu Play.
A nautically themed restaurant, inspired by maritime traditions, pirate folklore and tales of the sea, Sea Vu Play welcomes you to a row of private shacks and open-air seating filled with vigour and colours. There's even a Sunday market for those who want to discover a little more about local Balinese brands.
Out of the Villa and into Seminyak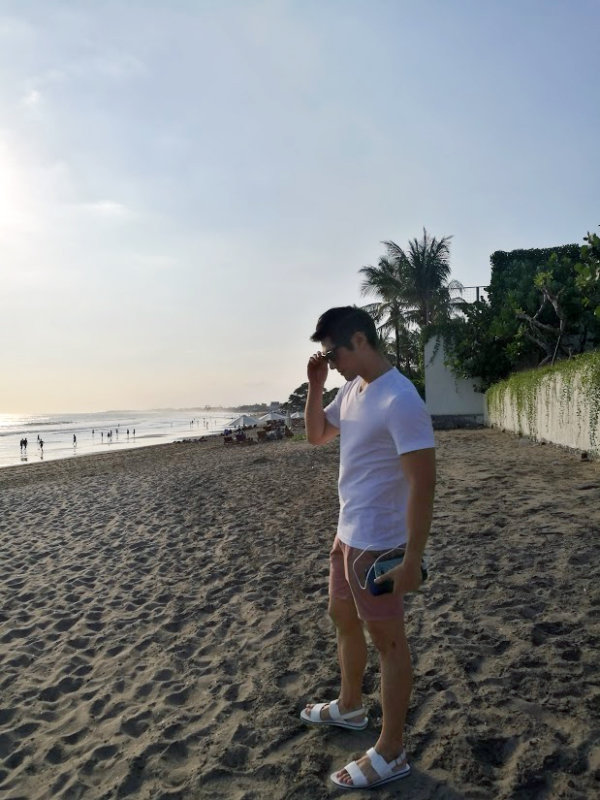 Like we said, there's plenty to do just minutes outside your villa and amongst them is the famed Potato Head Beach Club, which is just a 10-minute walk away from Hu'u Villa – perfect for those who want to enjoy a vibrant evening watching the sunsets and served delicious cocktails.
On the other direction, you'd be glad to find Seminyak Village, one of the major shopping malls in Bali that features both local and international brands including MCM! And for those looking for a bargain, there's also plenty of other boutiques and stalls along the stretch outside Seminyak Village.
The Den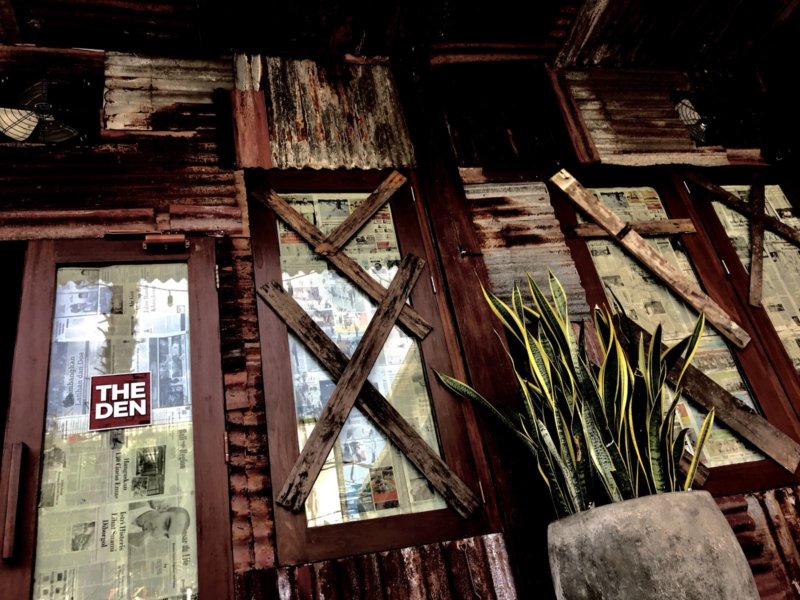 After your delectable dinner at Sea Vu Play, walk no further than 20 steps to The Den, the newly established bar and lounge, where you can put your party hat on. From afro and hip-hop to old-school disco and Balearic, The Den welcomes a list of international and local DJs to spin the dance out of you every Friday and Saturday.
And not to mention, the potent cocktails and liquor available inside that will hype you up the entire night.
To discover more about Hu'u Villa and to make your booking, please visit www.huuvillasbali.com.