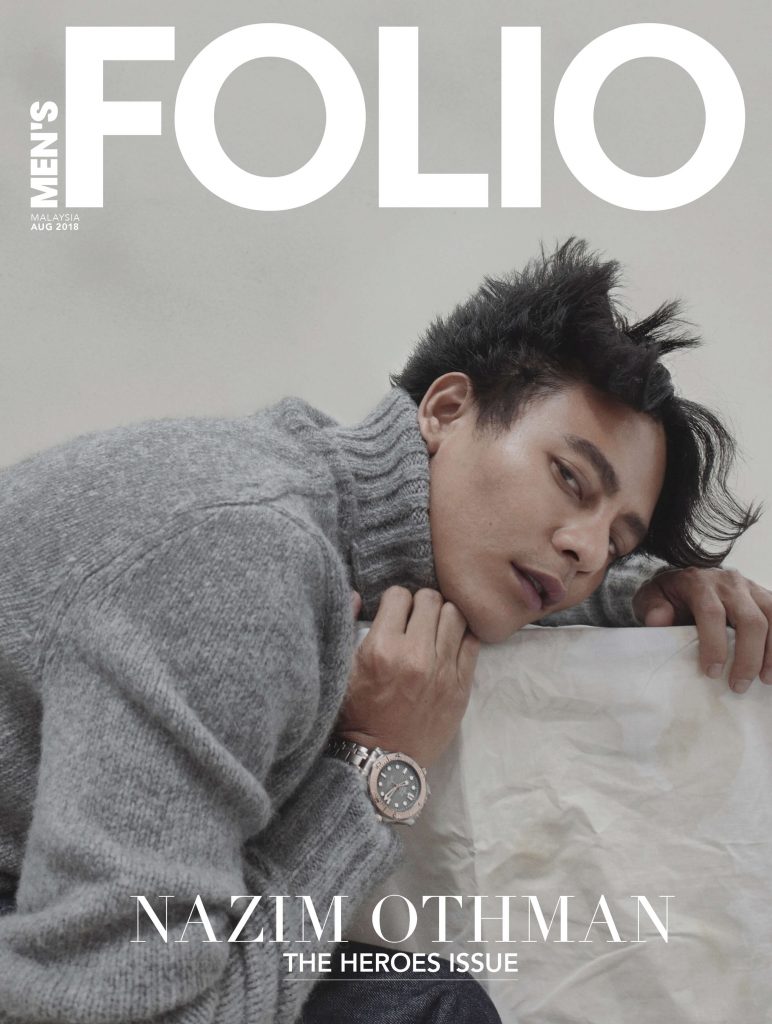 Dressed head to toe in Michael Kors Fall/Winter 2018 collection, celebrated Malaysian actor Nazim Othman (@nazimothman) is the cover guy for our August 2018 issue, themed "Heroes".
And on his wrist, we have a hero-worthy timepiece to accompany our star: the Omega Seamaster Diver 300M Co-Axial Master Chronometer – a watch so sleek and refined that we think every gentleman should have one in his arsenal.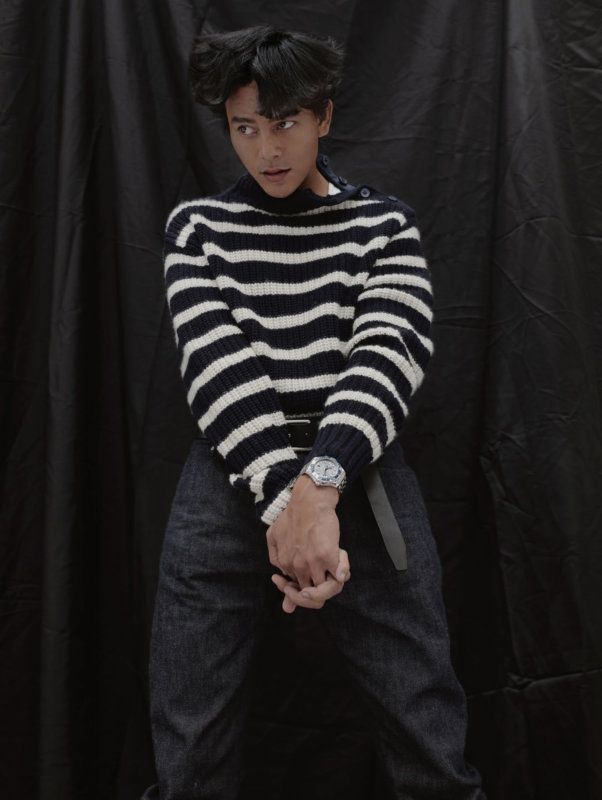 In our managing editor John Ng's words, "Themed "The Heroes Issue" (for obvious reasons), this issue is dedicated to various Malaysians who, in their own way, have all become talismanic."
And Nazim is our choice to front this emblematic issue as one who, from the outset of his career, have been destined for fame (the notion seconded by his growing fan base of over 2 million on Instagram alone).
Here, we give you a sneak peek to our interview with Nazim, where we ask him everything, from what being a Malaysian means to him to why he likes Omega watches:
You have been very busy, haven't you?
Yes, I have. I did an 80-episode drama called Monalisa, which took eight months to shoot. A few weeks after completing that, I was in a two-month project for NTV7 called Terima Aku Seadanya before filming a joint TVN Korea and Tourism Malaysia programme called One Night Food Trip, a local food and travel show that I co-hosted with Korean pop star Jung Joon Young.
It definitely feels good to know that you are still relevant after a decade in the business. I like to live a productive life. I love doing what I do, so I've nothing to complain about.
What does being a Malaysian mean to you?
The recent general election made history for many reasons. I see it as a sign that the voices of the citizens are finally heard. When we unite, we can move mountains. It might seem sad to look at what happened from one angle, but there's no denying that the outcome is beautiful from other perspectives.
I've travelled to the six continents of the world, and I still visit some of them whenever I have time. But no matter how beautiful the place is, it can never trade my love for Malaysia. Even when I was working as a flight attendant, I'd never thought of leaving this country to live in another.
Malaysia is where I was born and raised, and I'm proud to share with people I meet overseas about our country.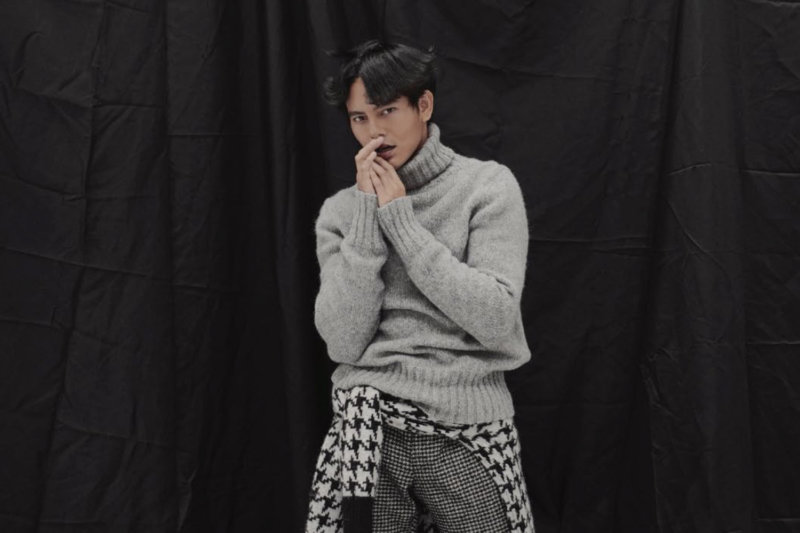 Your fashion must-haves are…
When it comes to fashion, I go for practicality. Neither too thick nor too thin, I need the fabric of the clothes I wear to feel comfortable. I think every man needs a few basics in their closet: some black and some white shirts, black pants, jeans and plain tees.
And who is your favourite local fashion designer?
As for my favourite local designer, I'd have to say Rizman Ruzaini. I go to them whenever I need to attend big events. It's easy to work with designers who not only listen to your ideas, but also understand you. I really hope the brand will take off and gain international recognition one day.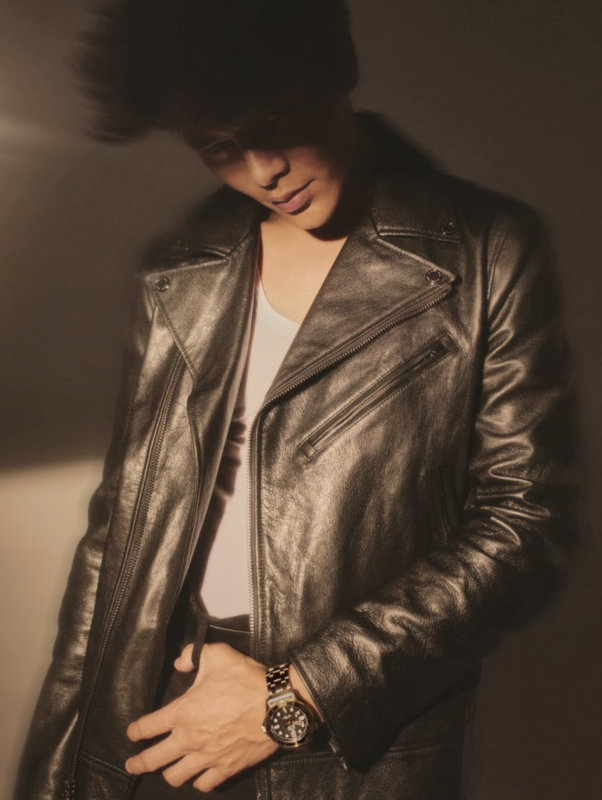 What do you like about Omega and its watches?
Omega represents love and appreciation. It doesn't just show me time, but also how precious time can be in a classy way. When I was on holiday in Switzerland a few years back, I visited the Omega headquarters and museum to learn more about the brand.
I realised from there that the history, as well as design and technology, behind each and every model are closely related to my personal perception of time and life. I also splurge on travel. It widens my horizons as I discover the world right in front of me rather than from the TV.
When you're not working, we can find you…
On a hammock somewhere on a tropical island. My faves? Maldives, Phuket and Bali.
To read the full interview of Nazim Othman, you can get your latest copy of Men's Folio Malaysia August 2018 issue now at newsstands and bookstores nationwide or get your digital copy at www.magzter.com.
Cover shoot credits
Photography: Chuan Looi; Styling: Jeffrey Yan; Grooming: Shiyo Joo; Hair: Garrie Sim; Outfit: Michael Kors; Timepiece: Omega