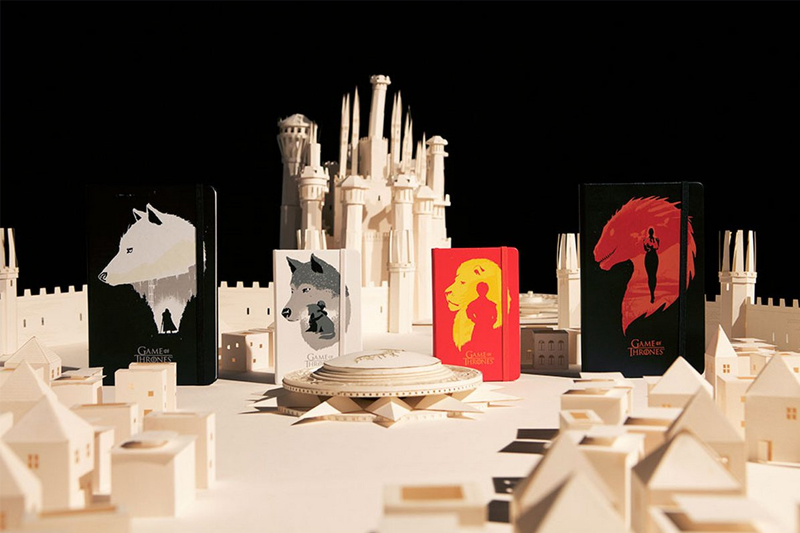 Do the names Lannister, Stark or Targaryen sound familiar to you?
If it is a yes,  then the new Moleskine Games of Thrones limited edition collection will get your minds blown away.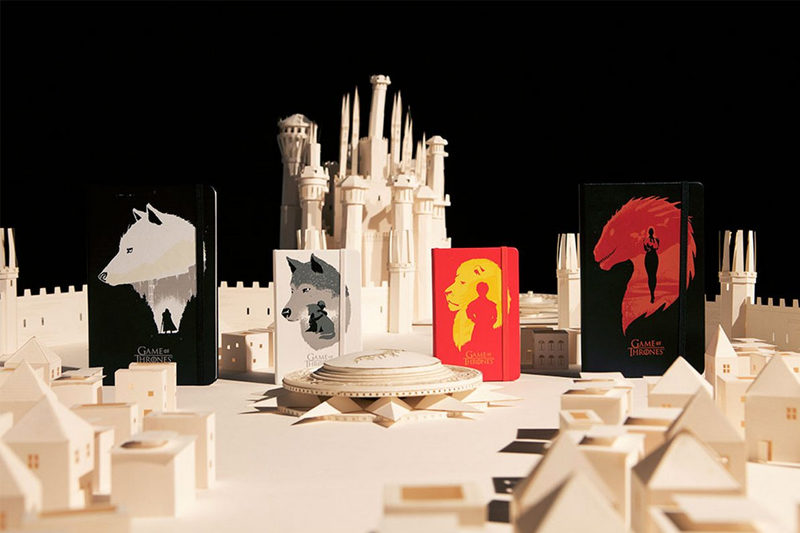 Featuring symbolic references to the three dominant houses in the Game of Thrones (GoT) saga., the collection is a special tribute to the insanely convoluted, magical and nerve-wracking fictional world invented by George R.R. Martin.
With four unique designs  featuring previously unreleased silkscreen print on the hardcover, as well as an exclusive collector's edition box set illustrating the extremely sought-after Iron Throne, these new notebooks are a must for GoT lovers.
Designed by emerging graphic designer Levente Szabò, the rounded-cornered notebook's inside cover also features a full-coloured collage of scenes from the blockbuster television series and has matching bookmark ribbon and themed stickers.
Along with the launch of the collection, an epic video is made to further hype up the excitement for this limited edition series of books (see video above).
Papers, whether blank or ruled, are the canvas where any tale can take shape. What better place to document your enthralling journey of life than the notebooks in the Game of Thrones Limited Edition Collection.
Write, sketch, doodle and see where the imagination willl and you. Creativity is coming.