Corum has recently collaborated with Joachim Horsley, who is known for composing film scores for Dreamworks productions, to create a new edition of the Corum Golden Bridge.
The two share same belief for creativity – having unconventional ideas for combining classicism and modernity to reinvent tradition – came together to create a timepiece that transcends the realm of haute horology.
The latest co-creation of Corum, Golden Bridge Joachim Horsley was unveiled recently at the Parisian music hall Folies Bergère on 15th February 2018.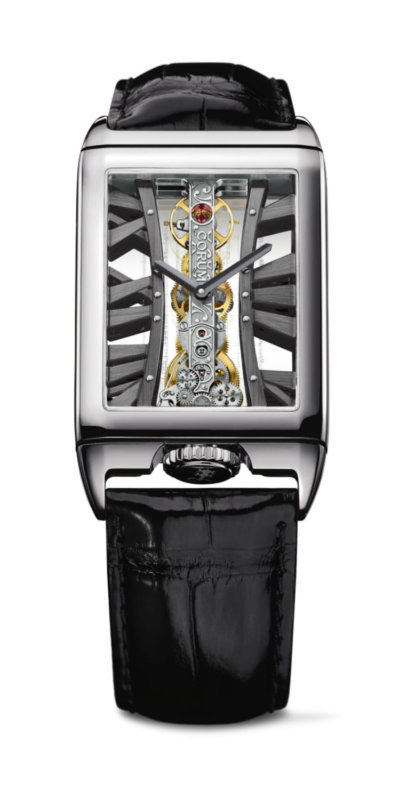 The front and the rear see-through piece is a hand-wound timepiece with 40 hours power-reserve, which is enclosed in 18kt white gold case.
This timepiece is also protected by double anti-reflective sapphire crystal and highlights the back of the watch, which is adorned with metalised score 'Beethoven's Symphony No. 7'. Its dial is made meticulously with silver microstructure treated by black shade and decorated by a black diamond-polished Baton hands with facets.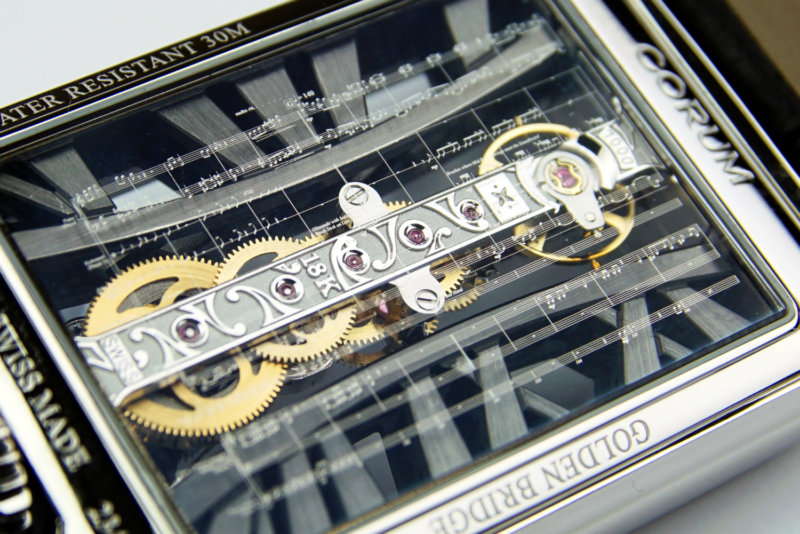 The striking timepiece, which has a water-resistance of 30 meters, is arrayed in alligator leather with a triple-blade folding clasp in 18kt white gold. An alternative option is also available in pink gold.
Being the first watch featuring metallic decoration on its case back, it celebrates the collaboration between Corum and Joachim Horsley on establishing the first musical partnership for the La Chaux-de-Fonds brand.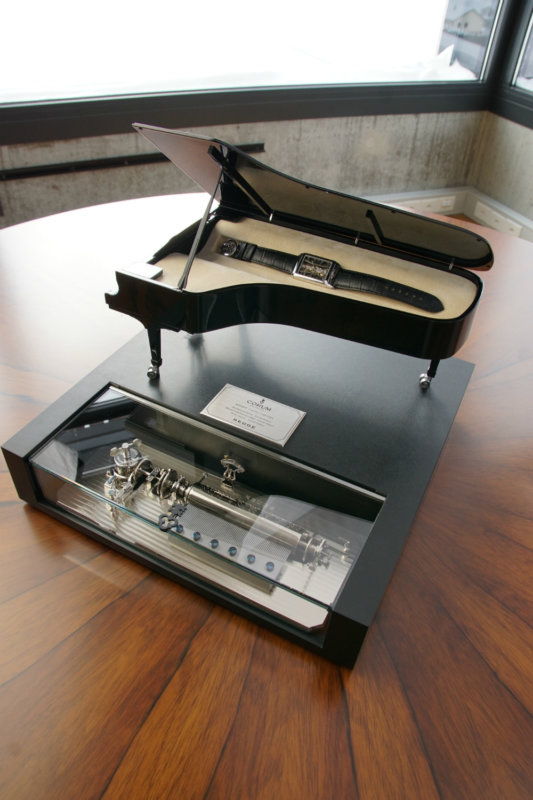 Marking this remarkable co-creation, Corum has teamed up with Reuge to present this exquisite piece with a unique casing that resembles a piano. The packaging used is also an actual music box that plays three of the melodies personally arranged by Joachim himself.
Another feature of the masterpiece is you get to personalise your own Golden Bridge from a selection of music scores, motifs, letters or a coat of arms.
This year, Corum is set to introduce more creations that extend beyond the realm of pure watchmaking. Who is next to collaborate? Stay updated with us!