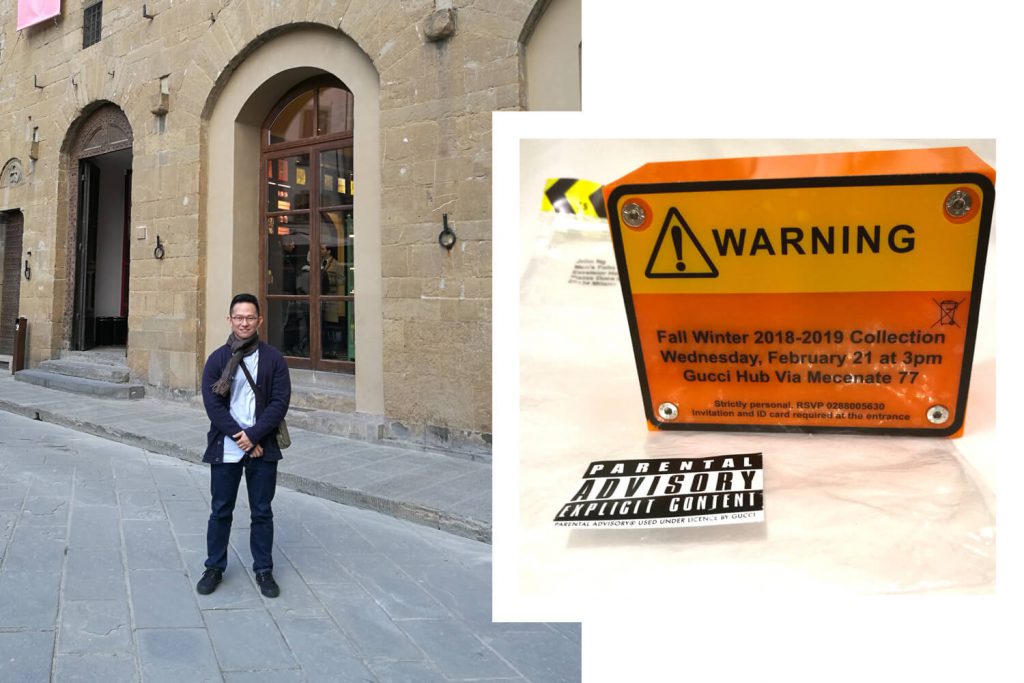 Last month during Milan Fashion Week, our managing editor John Ng was whisked away to Italy for a one-of-a-kind Gucci adventure that includes both a trip to Florence and a spectacular Gucci Fall/Winter 2018 show.
Now that he is back, John takes us on a personal journey for you to experience that exciting Gucci Adventure!
THE GUCCI GARDEN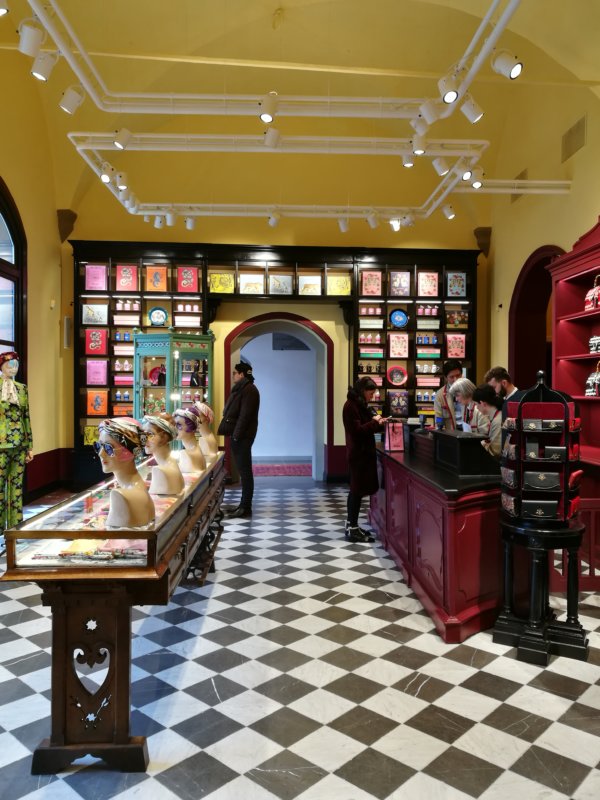 Not a museum, the Gucci Garden – an overhaul conceived by Alessandro Michele of the Gucci museum, first inaugurated in 2011 under his predecessor Frida Giannini – is a well ironed multi-functional concept space.
"The garden is real, but it belongs above all to the mind, populated with plants and animals: like the snake, which slips in everywhere, and in a sense, symbolises a perpetual beginning and a perpetual return," Michele shared in a statement.
The modest exterior opens up to a majestic store of merchandise, an exhibition space and a restaurant helmed by three-Michelin-star chef Massimo Bottura. During lunch at the green-walled, 50-seat Gucci Osteria, we were treated to a nicely curated menu by the chef, which included signature Italian cuisines as well as conceptual interpretations of Mexican or Japanese cuisines.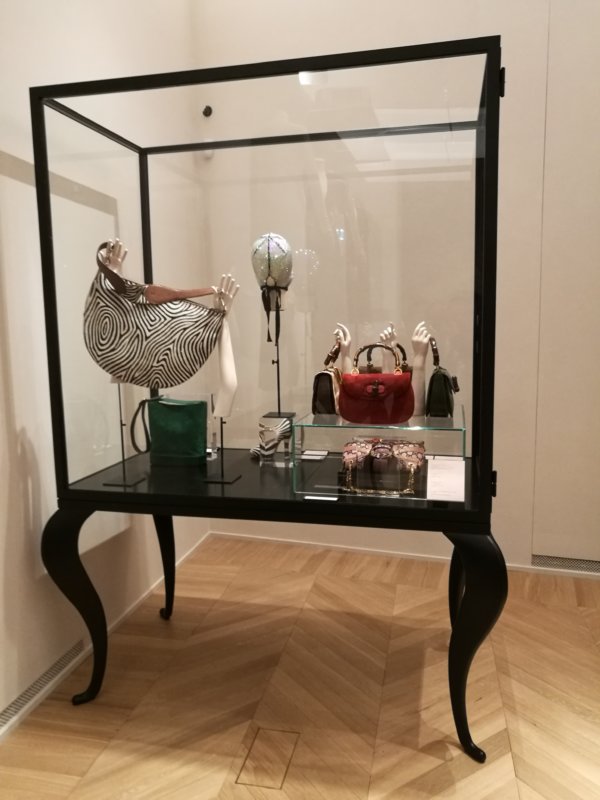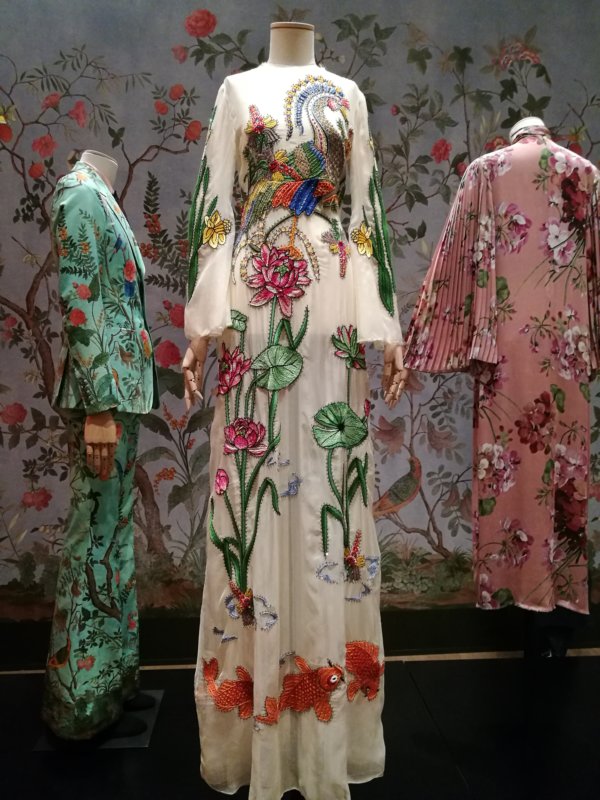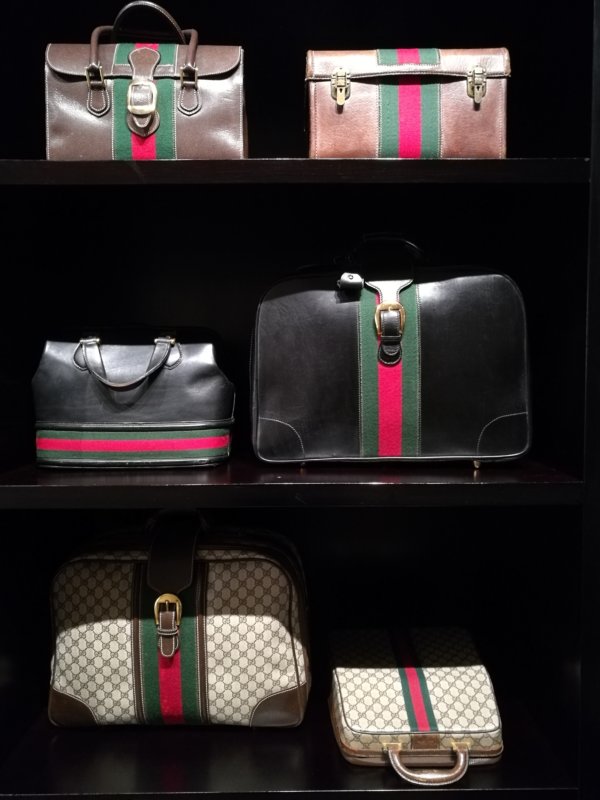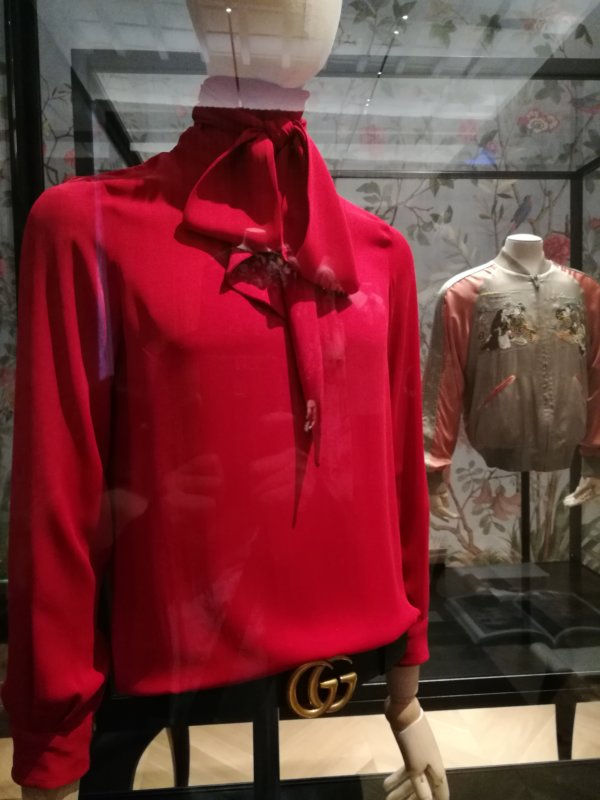 Browsing through the exclusive products to the boutique including shoes and bags in special prints and materials, silk bombers embroidered with the Gucci Garden Gothic scripts and a selection of magazines and books, I was able to not succumbed to temptation – but I must admit I am starting to regret it now.
#InspirationOverload. The different rooms of the Gucci Garden Galleria take you on a Gucci journey through an exhibition of clothing, accessories, video installations, artworks, documents and artefacts curated by Michele himself and Maria Luisa Frisa. The iconic gowns, the bamboo handle, the Jackie Bag, the wall of suitcases with models made with zebra and elephant skins from the Thirties. A particular glass case which made me felt nostalgic was the one that contained the red pussy bow men's shirt – and behind it, Ford's silk bomber jacket with Japanese erotic drawings.
THE GUCCI OPERATING ROOM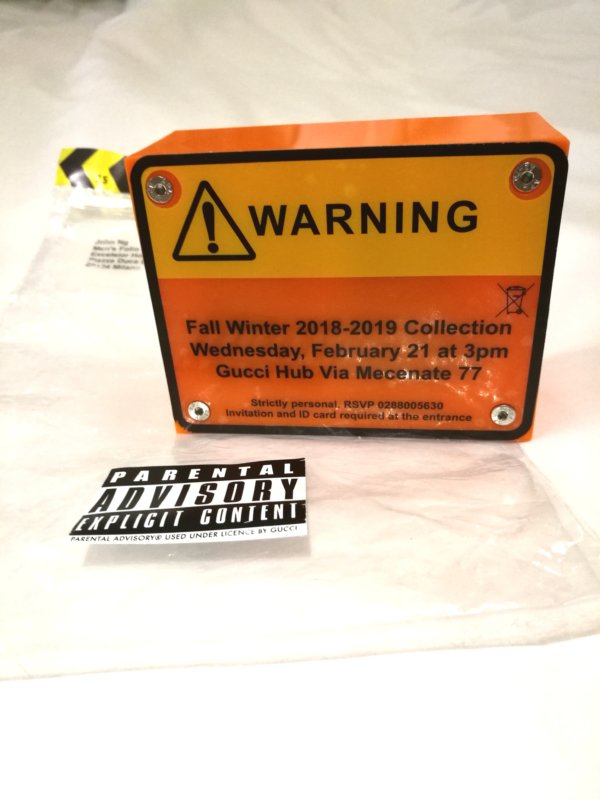 We sat on plastic waiting room chairs in a fantastical operating room with our time bomb invites ticking away. The presence of the bright lamps and empty surgical tables was enhanced against the blood red panels on the floor and preternatural green walls.
Michele's show notes read: "The Cyborg, in fact, is a paradoxical creature keeping together nature and culture, masculine and feminine, normal and alien, psyche and matter. Conflicting with any category grid, the Cyborg is the expression that blends different evolving identities. Hybrid and shifting identities, built on multiple belongings, that transgress the normative discipline."
Before I was able to digest it completely, the heart-wrenching 13th-century hymn Stabat Mater echoed across the room and models started stomping out with a melee of baby dragons, velvet, doubling heads, gemstones and one-eyed cyborg. Transcending the gender fluid, cross-cultural and sometimes cross-species Gucci universe, the inclusive collection reaches new pinnacle – at post-human plane, no less – which as the creative director explained, "… represent the invitation to diverge, not conforming to univocal and other-directed identity models."
THE "CYBORG" COLLECTION
The A/W '18 offering shows off the kind of maximalist approach with a high-end vintage sensibility you can be sure to raise a furore among Michele fans. Much like his previous work, it is a multifacted expression in which nothing is quite what it seems.
From the New York Yankees logo making its way across jackets and bobble hats to the wide-eyed Manga characters found on a long coat and a backpack to the crystals and embroidered detailing on the "ugly" sneakers, we got to see the collection up close after the show – and here are three personal highlights which made my heart ache with desire.