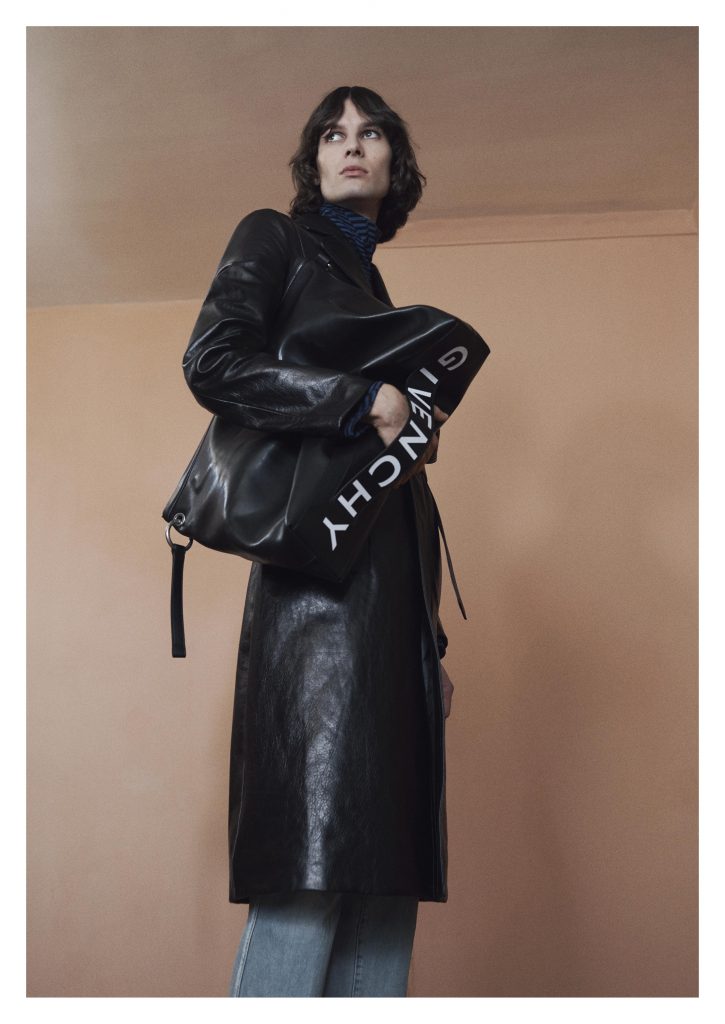 According to a Greek mythology, Icarus, Daedalus fashioned two pairs of wings from feathers and wax for himself and his son, Icarus. The warning was to neither fly too low to the dampness of the sea nor too high to the heat of the sun. Excited and ecstatic with the ability to fly, Icarus soared too close to the sun and plunged to death in the sea. Icarus set the tone for artistic director Clare Waight Keller's Givenchy Pre-Fall 2019 collection.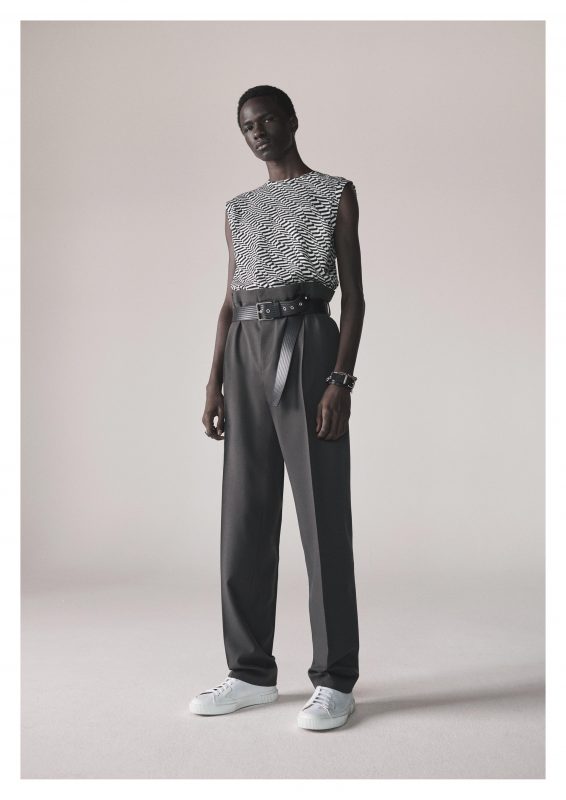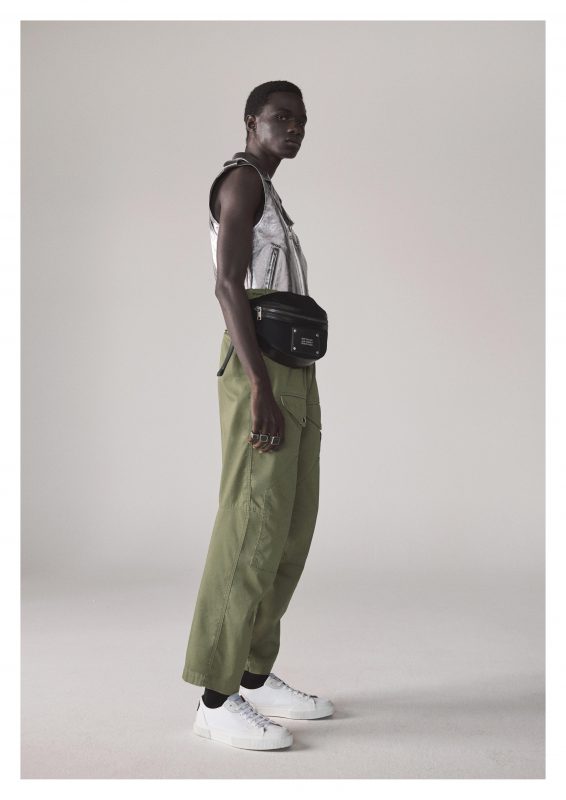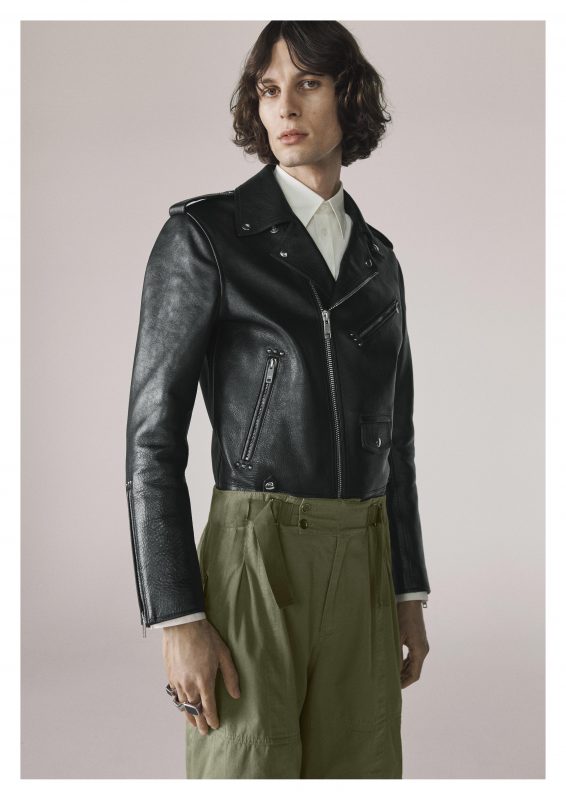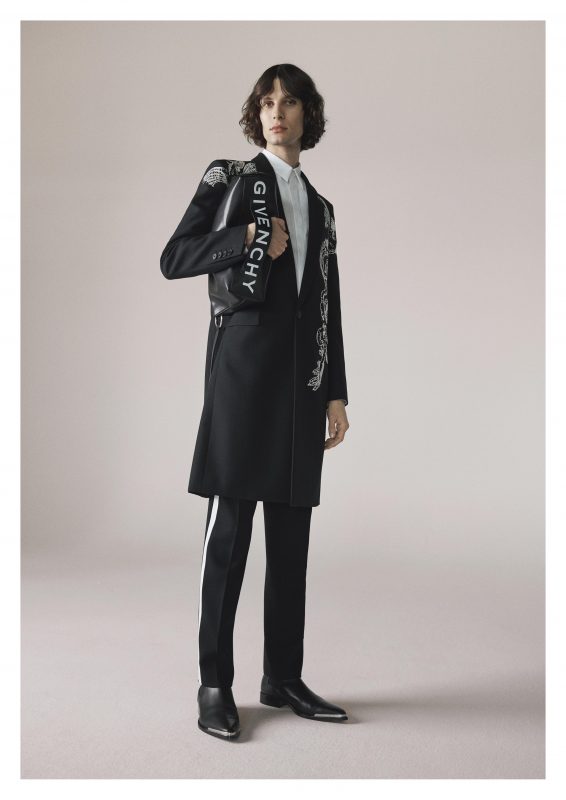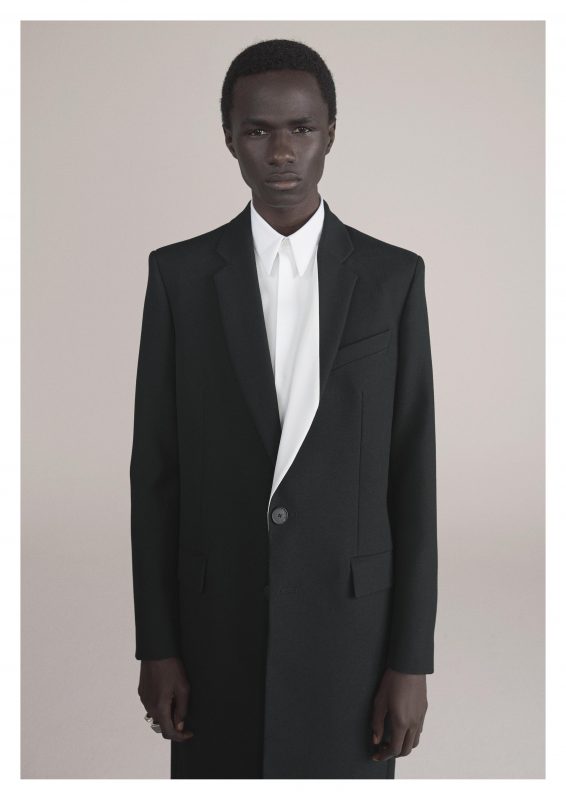 For menswear, Keller sticks to the Icarus theme while continuing to expand on silhouettes presented on the Autumn/Winter 2018 runway. Light blue dominates, followed by the yellow of the Sun and then Icarus and Minotaur in red and black, amongst the House's signature pinstripe, red suiting and razor-sharp tailored jackets. In addition, as a modern metaphor of Icarus, military references are presented in aviator style with a jumpsuit, leather blouson and coat.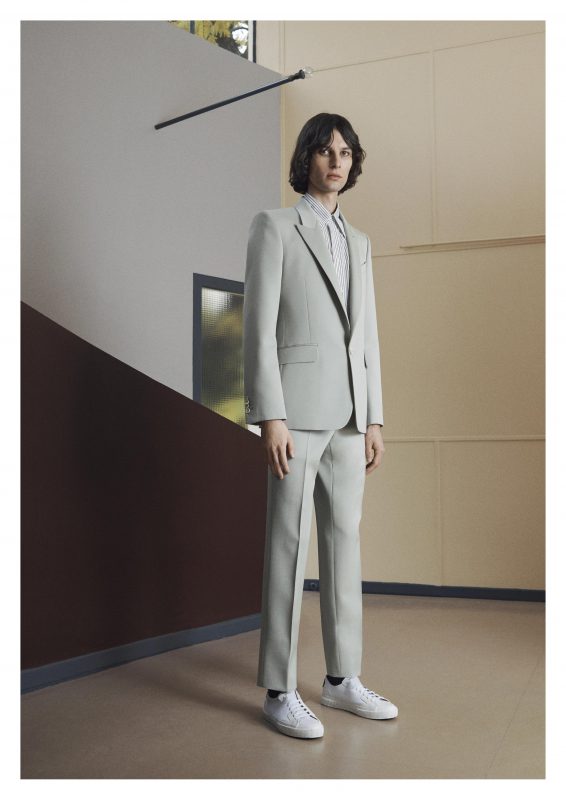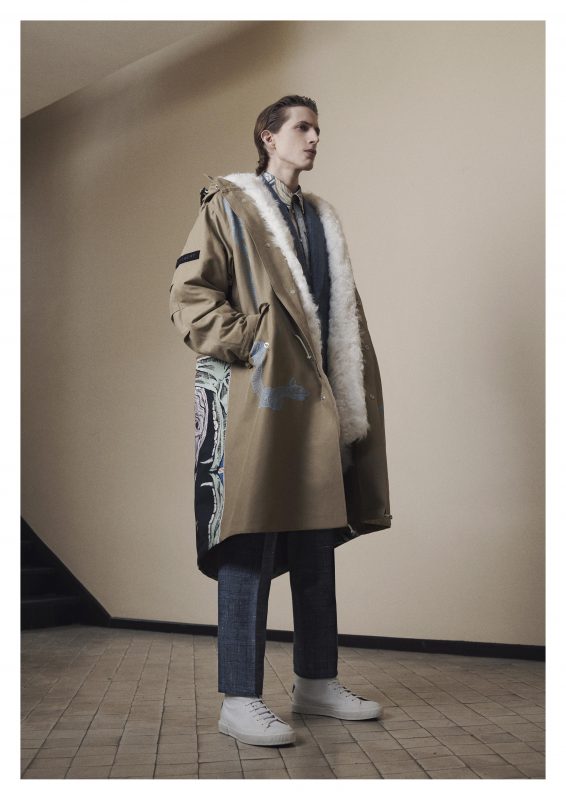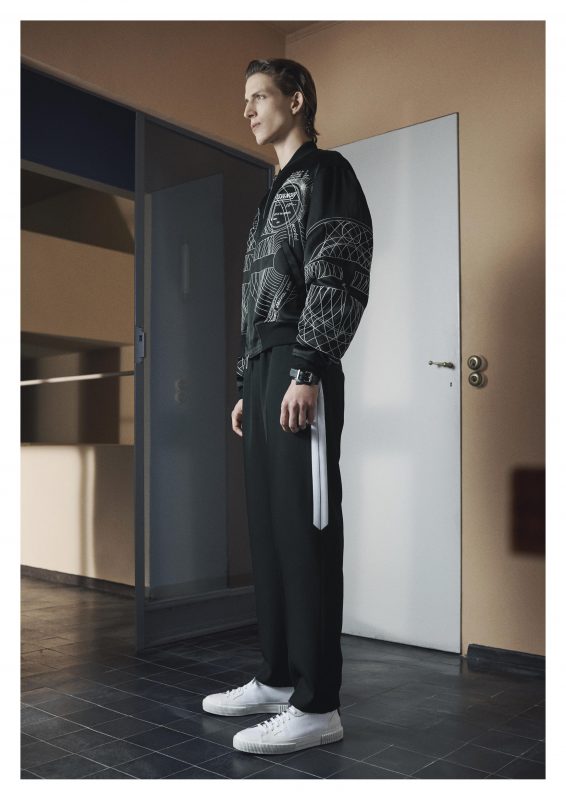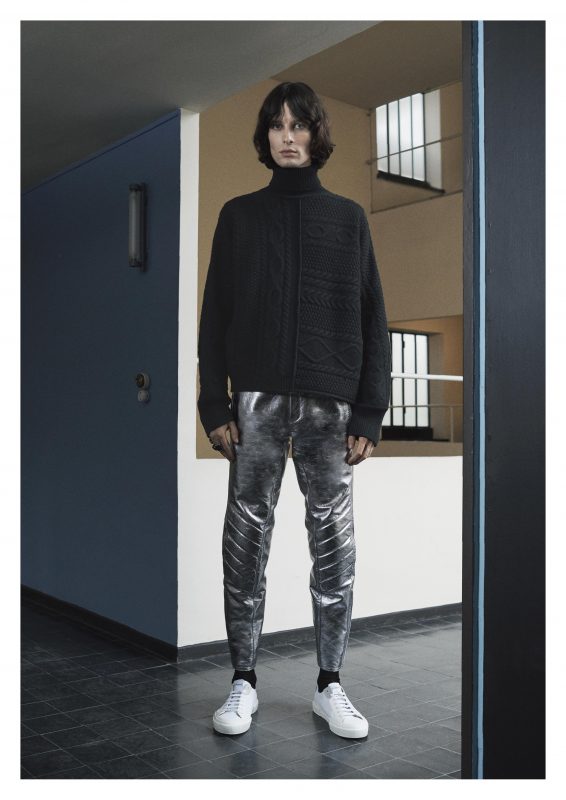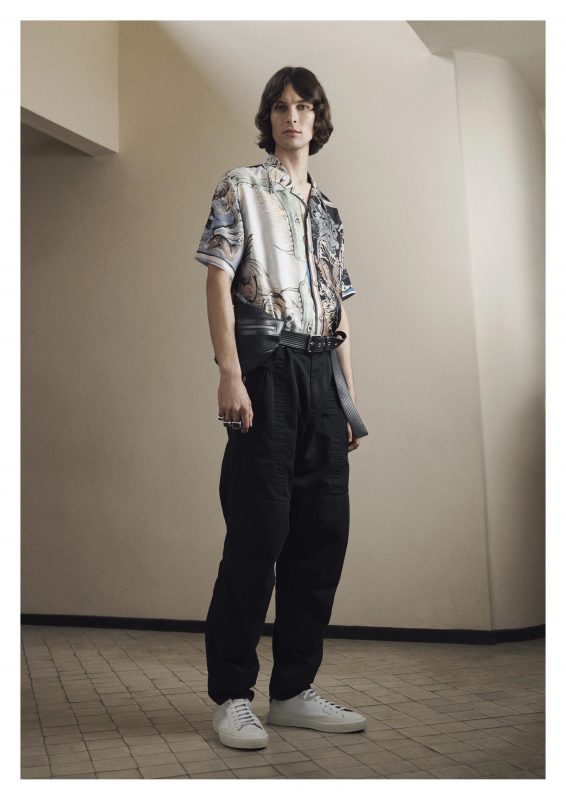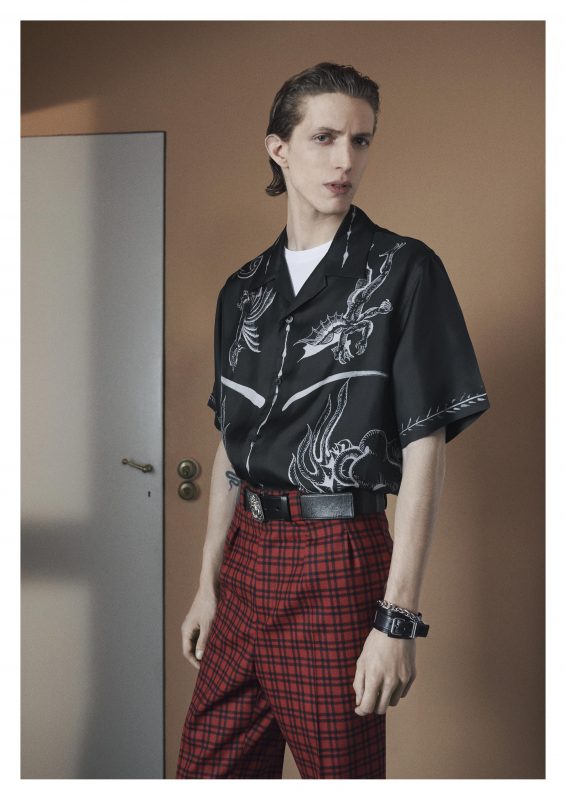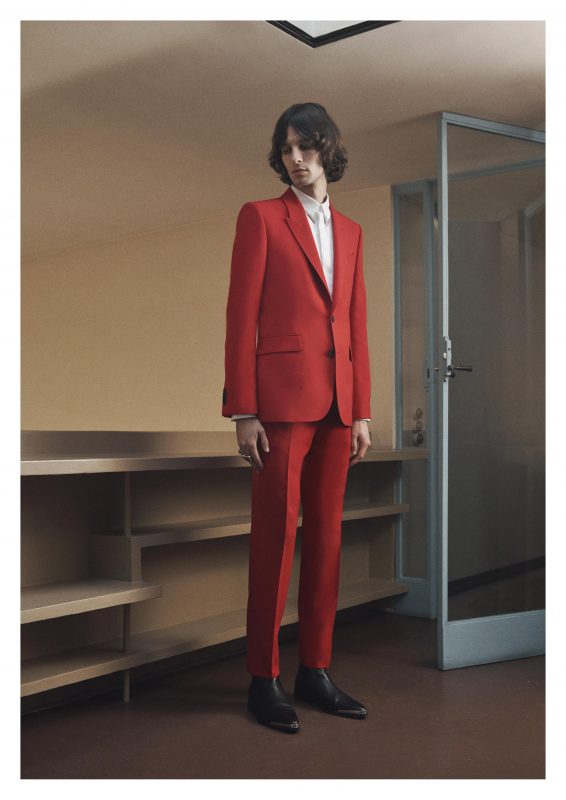 Seasonal statement pieces comprise of rock inspirations and the myth of the fallen hero. They include a leather perfecto, a tailored day coat in black wool with a white lapel and an Icarus falling motif – worn with easy cargos, biker-influenced tapered silver trousers, quilted pants or trousers in red and black check.
As Keller keeps the mystery going with a new women's handbag called Mystic, for men, there is a wide range of leather accessories such as small and large leather goods, as well as a new iteration of lightweight urban backpacks, messengers, sling bags, belts, fashion jewellery and smartphone cases to round up the season.
For more information, visit here.