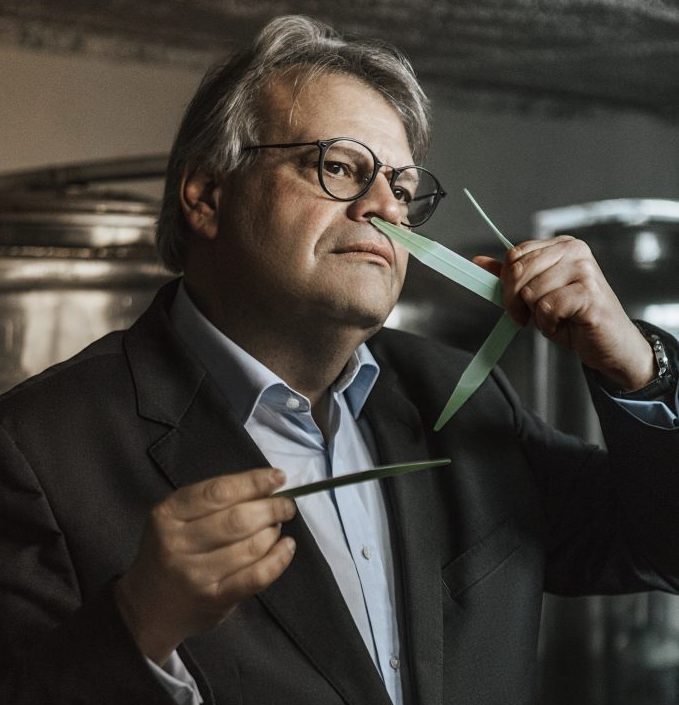 The problem one might face when he interviews an industry stalwart is that the said interviewer might think he already knows everything about the interviewee, thanks to the Internet. However, Jacques Cavallier-Belletrud is refreshingly earnest in the flesh – he speaks from the heart, exacts what makes a great perfumer (firstly, you need to be curious; secondly, you need to love the miracle of life), reveals his waters' formulae (it needs a great contrast like black and white or how Asian cuisine uses contrasting spices and ingredients), and shares the two words to describe them (chic and elegant).
Three years after launching the first-ever Louis Vuitton fragrance, he tells Men's Folio his secrets of the maison's dynamic scents.
Travel Widely and Experience Many
"I like to take parts of cultures around the world and reflect them in my fragrances. I'm curious about food, fruits, humans, and the different ways of living, which form part of my inspiration. There is Rome, Asia, America, and other countries in my bottles.
"I'm like a camera because what I see and what I feel goes into my fragrances. As an artist, I see things that people don't see yet, and my mission is to house these experiences in a Louis Vuitton perfume bottle. I'm passionate about people and cultures.
"The art of the journey isn't just geographical for Louis Vuitton – it's a more intimate way of adventuring. We always come back to the core of emotions because we share it all the time here. I'm training my daughter to be a fragrance maker, and she is so open to the world, which is good because she is the first women perfumer in my family since five centuries ago.
"My greatest lesson to her is to understand people; you need to speak their language and understand the way they live."
Luxury Is the Bare Minimum
"I work like a fashion designer because I am always talking bout chicness and elegance. You don't need the most luxurious thing to be chic, but there is a minimum."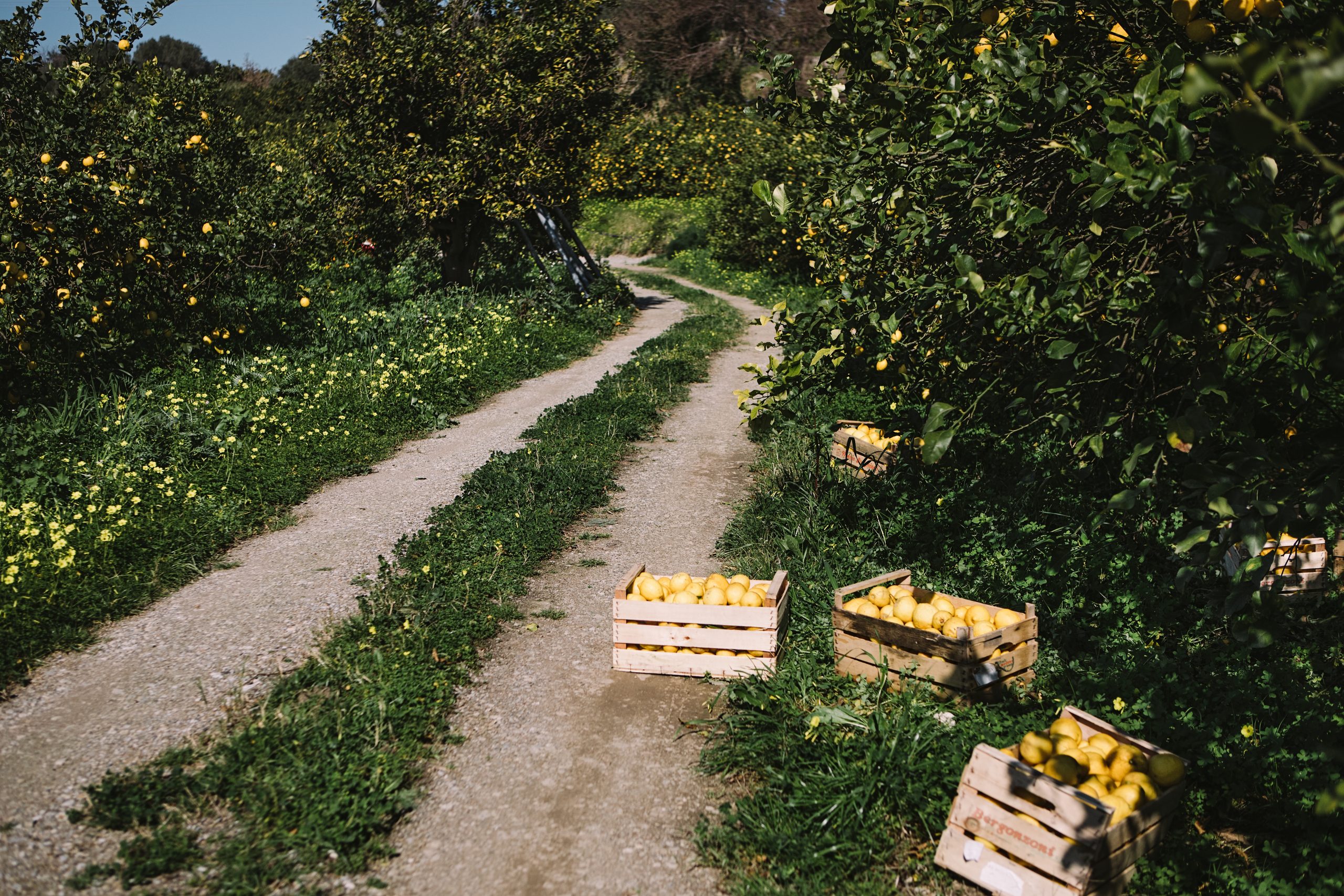 Treasure Even the Smallest Memories
"My first memory of a scent was in the 1980s – rose water that my mother applied on my face every morning. I still have this memory firmly in my mind, which might be why I use a rose note in every one of my fragrances. Rose is a complex ingredient because its scent oscillates between feminine and masculine.
"Since I was a child, I've also heard my father speaking to my mother over lunch or dinner about fragrance notes like roses or jasmine. This specific language of scents has been with me since then. "I found it fantastic too to watch my father being passionate about something while getting paid for it. It was intriguing for me that he did things from his mind and heart, and I thought it was the epitome of freedom, almost like an escape from many things.
"What I consider emotionally strong is something I hope is emotionally strong for people too. I'm no different from anybody, and I consider it important to have a strong story based on real-life events."
Make Informed Decisions
"The men's category is important, but it is becoming interesting because women have started to enjoy them too. Any ingredient is fair play today, compared to 10 years ago when it mostly comprised ingredients with woody notes. In the 19th century, men were wearing rose or violet perfumes, but this trend is slowly coming back.
"Men today are demanding for more sophistication – they want to understand what goes into the bottle, and that is good news. They are also wearing feminine perfumes, and that is perfect because segmentation is an artificial thing created over 50 years ago as part of a marketing practice. But I do like the segmentation that is seen in our stores because I like the idea for clients to have a choice.
"Louis Vuitton perfumes are experiences that are derived from emotions. They are not common commodities because it's like buying something at a Louis Vuitton store – a wonderful experience. You live with the perfume for a long time as you live with a bag, belt or shoe that you purchase because it's something made with exceptional materials, modernity, and passion.
"The big advantage of Louis Vuitton fragrances is that we only distribute in Louis Vuitton stores because we want to keep the branding unique. I want our clients who come in to have the time to discover all 20 of our fragrances.
"We don't want you to decide on one within three to five seconds because you need the time to decide, like how you find a life partner. The perfume is a messenger of the secret personalities you have, and it's connected to a message that you might not say out loud."
Think Outside the Box
"I tell my team that I'm coming up with a fragrance along with the action or emotion behind it. I hate generic names like 'passion' because names in perfumes have to mean something as clients already expect to smell something.
"Ingredients are key too because it is a direct translation of my emotions. When I go to Japan or China, I'll have different emotions – I can be amazed just by the smell of jasmine tea in the morning, and that's why I use Arabian Jasmine in my fragrances.
"There are many classic ingredients that we are modernising, like patchouli, for example. Patchouli is well known, and it has been used since the beginning of perfumery, but we're applying new processes to it. The patchouli we use today is different from the ones we used 25 years ago. I can design a patchouli extract without the top note, which is very aggressive, or I can keep the dry down or middle notes. We do it at Louis Vuitton, but most fragrance houses do not as it is a very expensive process.
"My philosophy is to use natural ingredients while protecting the people that grow and nurture these ingredients. It's important that these people benefit economically and environmentally from what we do."
Do Not Sweat the Small Things
"The trends for perfumes last a longer time. In fashion, the pressure of producing four collections a year is palpable, and now, designers are even doing capsule collections. For me, the pressure is less intense but even longer. There are trends for perfume that are diverse, but it's comforting for us as these trends last a long time.
"I don't get upset when other brands do a fragrance that smells close to or exactly like the one that I have made. It happens because, well, that's life. But I believe more in the DNA of the brand and expressing it in my work. What I can bring is my vision through my creations, and you cannot predict if any of them will be trendsetters.
"We are a young brand in fragrances compared to the other houses, but we are happy with our progress. This is the DNA of Louis Vuitton – creation, dedication (to our clients), and innovation. Like Nicolas Ghesquière and Virgil Abloh, we want to surprise our clients, which is only possible if you are telling the truth or creating exceptional products. It's something we want to do with every bottle."
And Live in the Moment
"We might be doing more men's fragrances in the near future. The beauty of Louis Vuitton is that we take our time, and we only launch things when we're ready as there is no pressure from the marketing department. I'm not in the competition, and it makes me comfortable and even more responsible.
"Having more time also means that I want to be even more successful. What is fantastic, though, is that the successes derived from our clients have allowed me to be the perfumer that jumpstarted the line for Louis Vuitton – the first luxury brand in the world.
"I never consider my career milestones because what is done is done. It's all part of my life's story, and some fragrances happen to be a part of it. Frankly speaking, they are just fragrances that I have made regarding the purpose and needs of our clients."
Appreciate Everything Around
"I have no favourite fragrances because I'm creating them for the business and not myself. I don't know whether people might appreciate one upon launch, but I'm happy that I can manage what I'm doing. A lot of brands do consumer tests, but it becomes information that you might know already.
"I treat my perfumes like my own children – some don't need help at school, and some need help from time to time. We have some perfumes which are less popular because they are more polarising, and hence, they need more explanation. One perfume will not satisfy everybody, and that is why I give clients the power of choice."
By Bryan Goh. This story first appeared in the February 2020 issue of Men's Folio Malaysia.