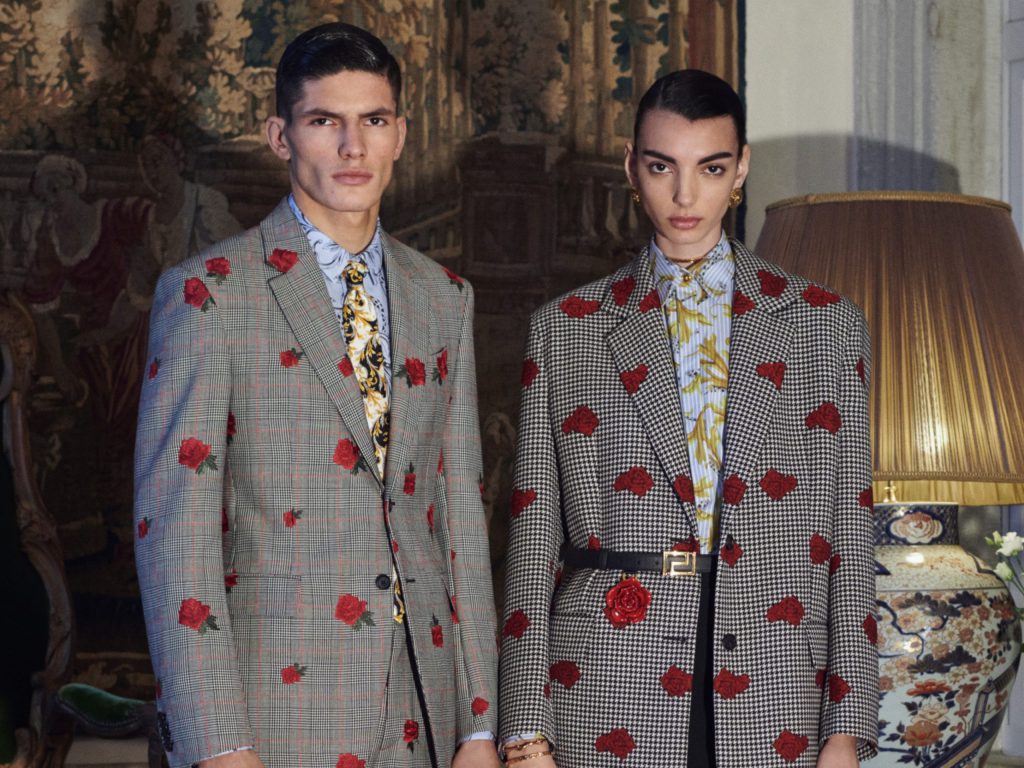 A departure from its high-octane Spring/Summer 2020 collection, that pays tribute to Donatella Versace's late friend Keith Flint, the Italian fashion house has toned down a bit and skews towards a more sophisticated approach for the Pre-Fall 2020 collection.
A vehicle of hyper-feminism, the garishness and '90s big beat moment from its previous collection give way to the romance-inducing Pre-Fall collection. Rose, the symbol of purity and romance, underpins the collection as the main theme while keeping the essence of the brand and retaining the indispensable Versace detailing.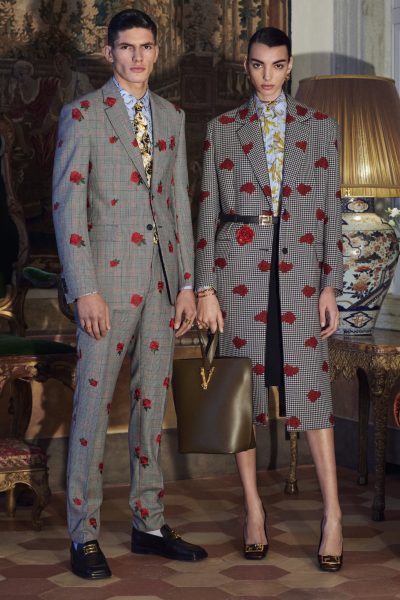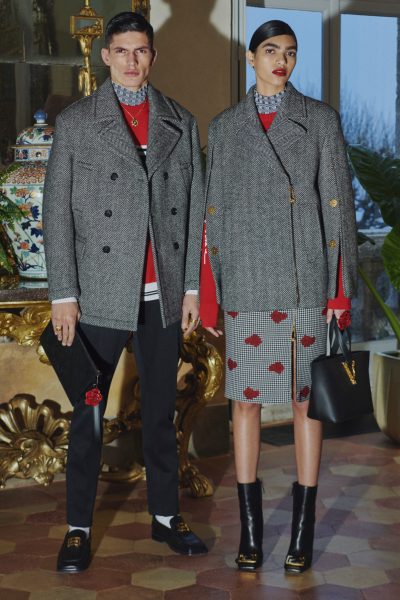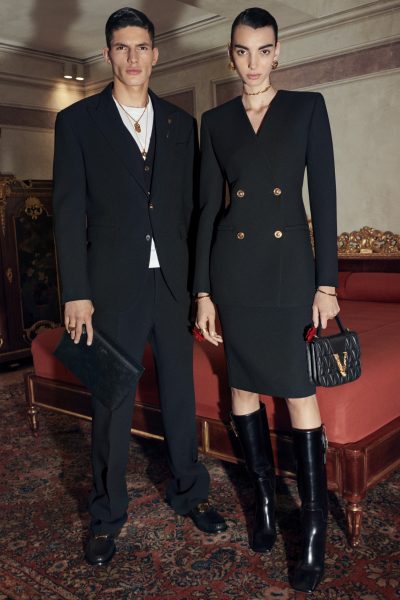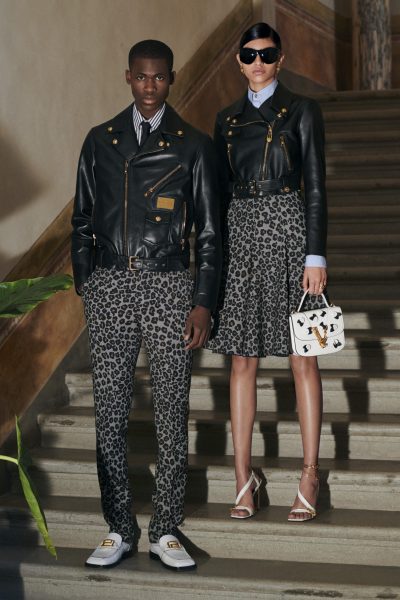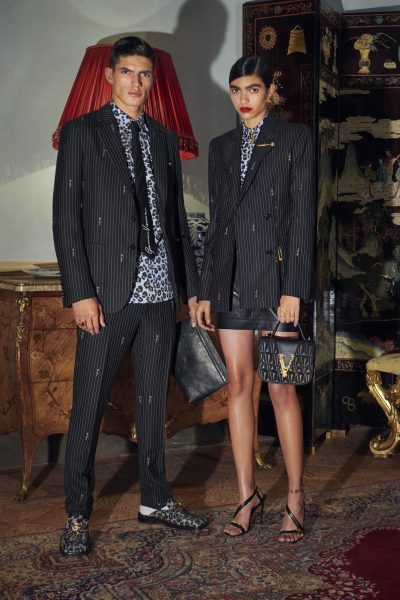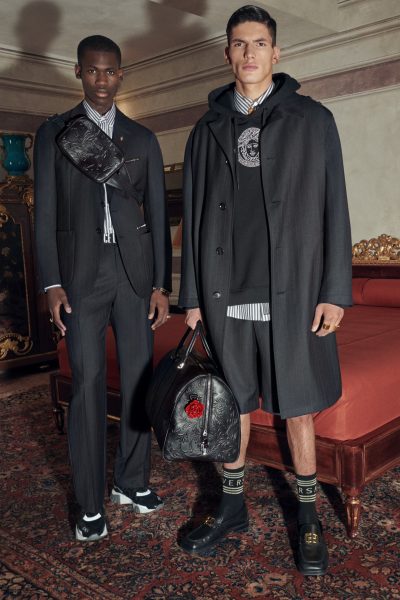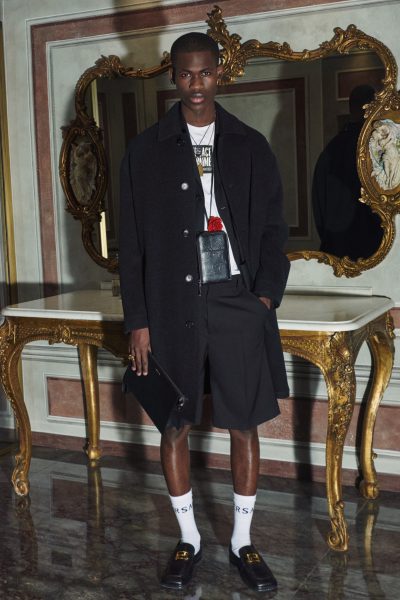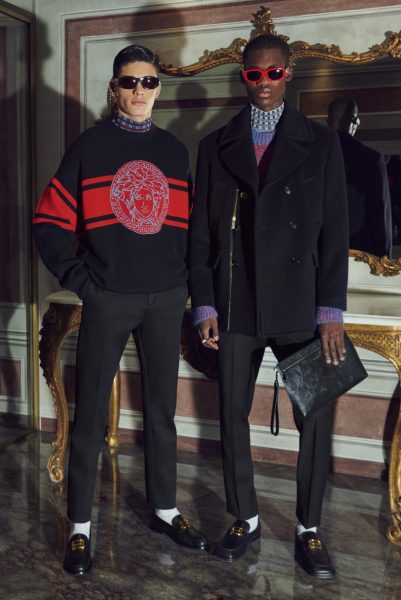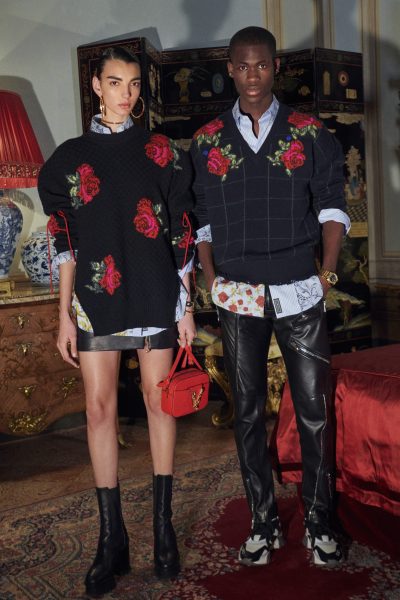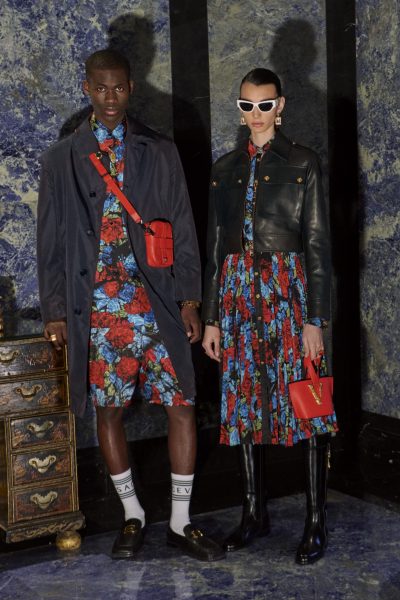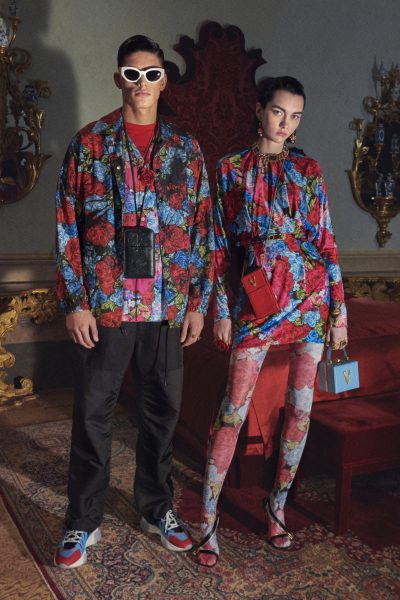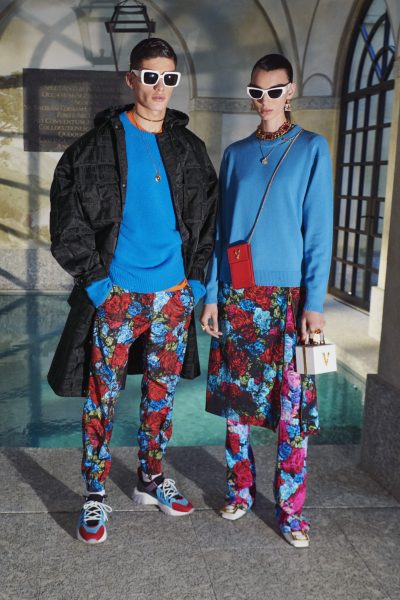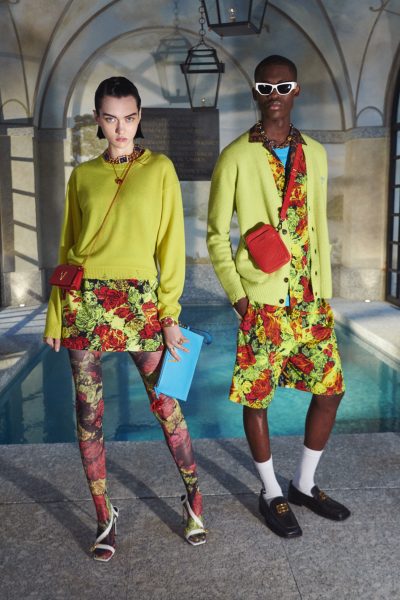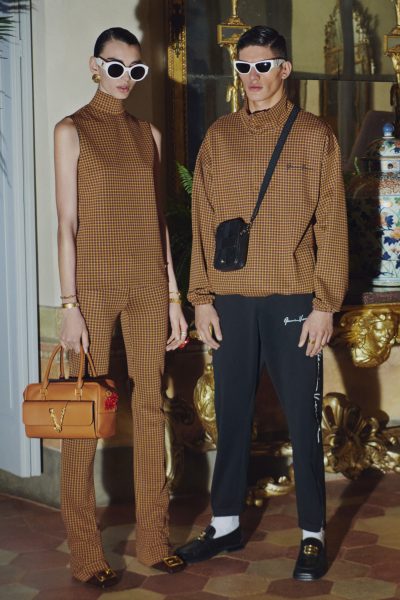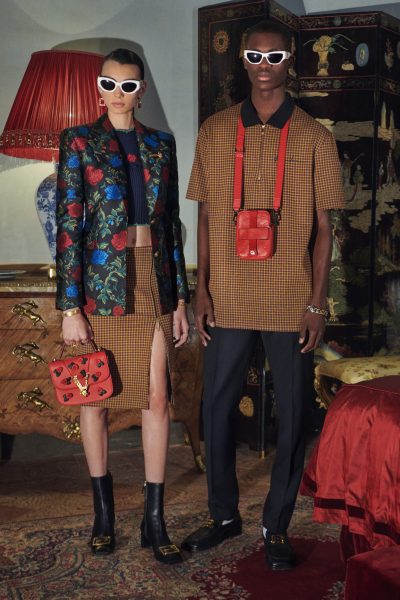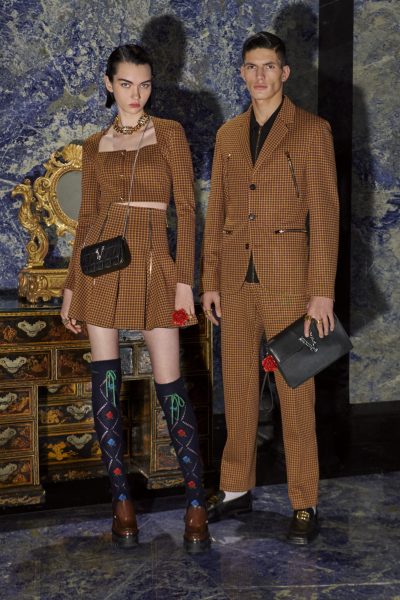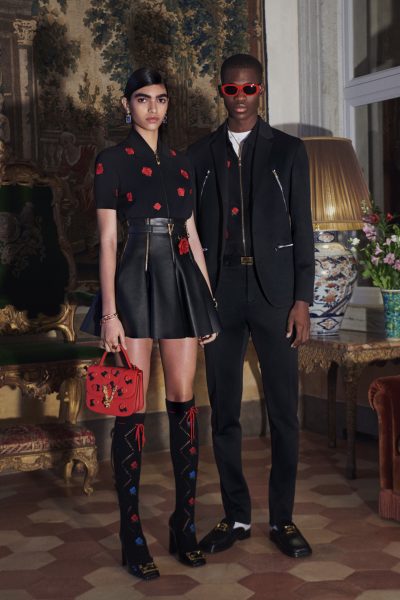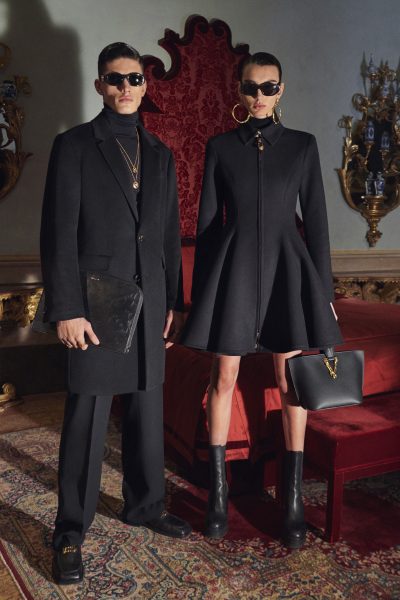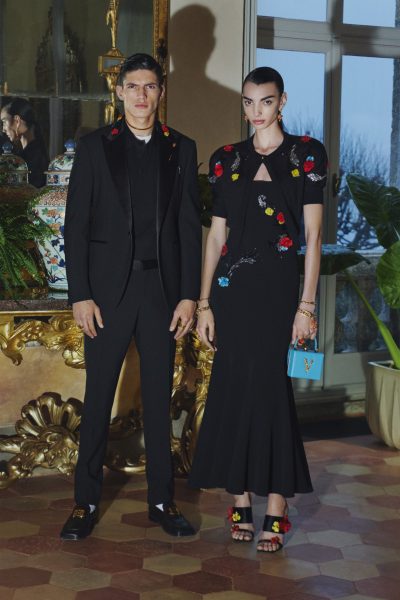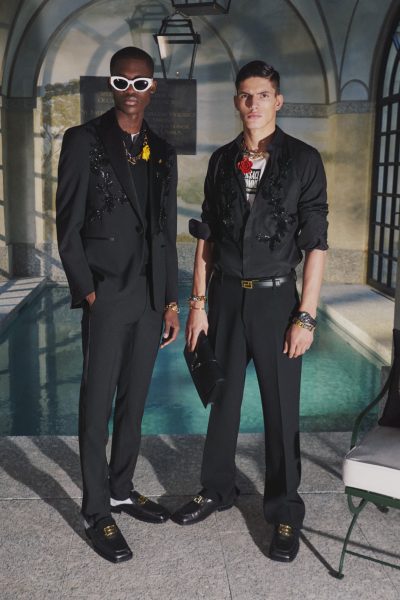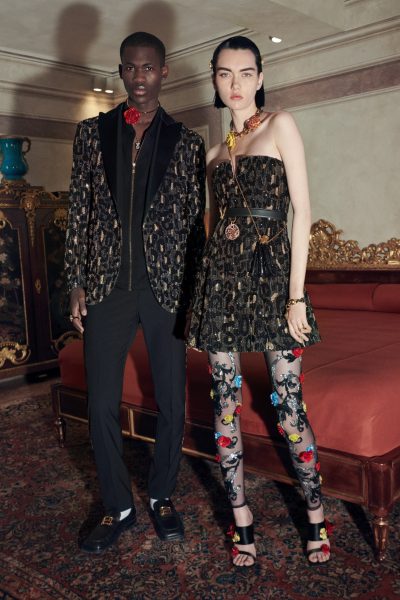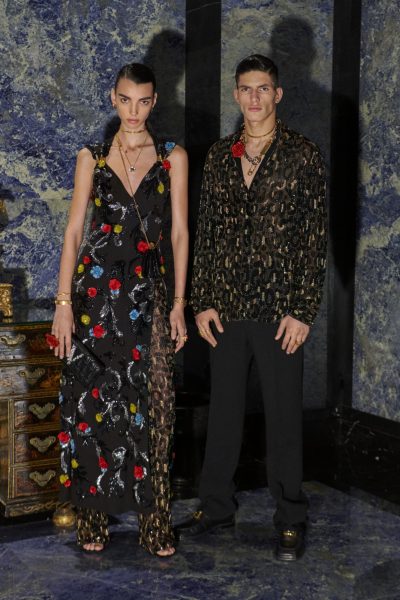 The ruby-red flowers are delicately woven into classic fabrics like Prince of Wales and pinstripe pattern that are used for remarkably sharp suits whereas the roses in geometric shape adorn accessories like clutch and necklace. Resembling a hallucinatory fantasy, casual pieces like long sleeve shirt and knee-length short pants are rendered in vivid acid neon palettes and tie-dye effects; elsewhere, the Cuban collar shirt is decorated with leopard print on the collar, adding a touch of wildness to the romanticism.
The storied fashion house with a rich trove of masterpieces allows Donatella Versace to revisit its archives and breathe new life into it. The iconic Barocco print takes a new form in gold-tone acanthus leaves and spotted leopard patterns, giving a refreshing and unique edge to it. It is notable in the Barocco print shirt contrasting with rose motif and chalk stripe, which strikes a balance between romanticism, boldness and formalism.
Versace men do not restrict to one mien. Oozing a gentle quality, the evening edit showcasing ease and effortlessness includes suit with peaked lapels, black overcoat, rose decorated dinner suit and glittering leopard suit. The formal wear crafted with fine tailoring and urban silhouettes is further elevated with exquisite detailing like Medusa buttons, gold buckle as well as zippers. The Virtus bag also comes in the style of envelope clutch.