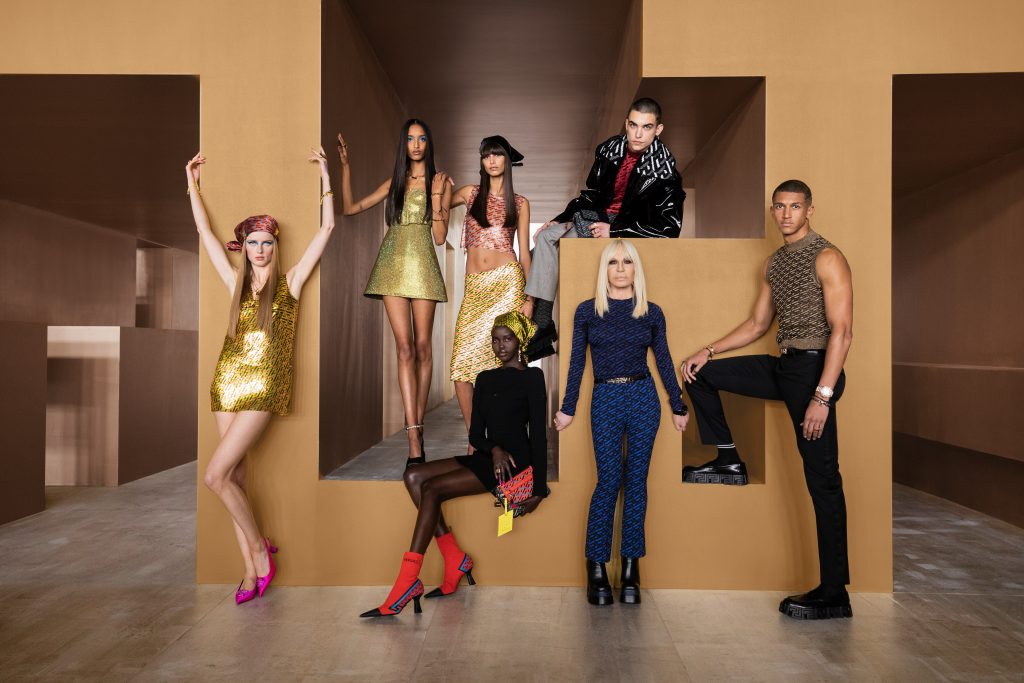 After an exhilarating undersea exploration of Versacepolis, the Autumn/Winter 2021 collection sees Versace returning to the city and creating new phenomenon with the advent of new Le Greca motif — the original version first appeared in the Autumn/Winter 1988 show.
A concession to the logomania that now fashion brands are having to create their own unique identity — like Gucci's GG Canvas, Dior's Oblique motif and Fendi's FF motif — Versace revisits its archives once again and turns its Greca pattern into a new icon. Featuring the Greek Key with Versace Logo in various sizes and colours, the new La Greca monogram also serves as a decorative element for the show venue where a posse of Versace model squad including Gigi Hadid, Irina Shayk, Sora Choi and Precious Lee showcased the latest pieces with aplomb. "Models are like actors, they bring the designs to life, just like when a performer portrays a character. During the filming of this show I saw how important it is to give the models time to "feel" the clothes they wear on the runway, shared Donatella Versace.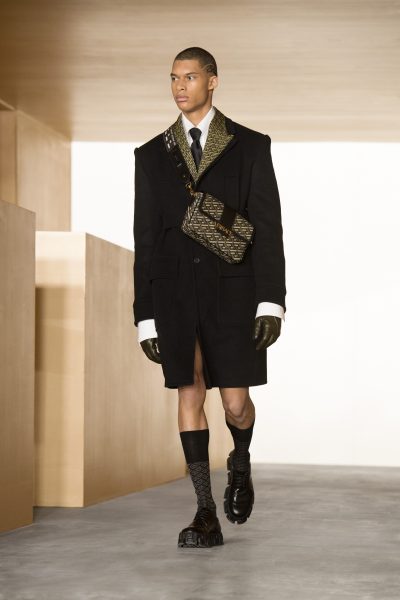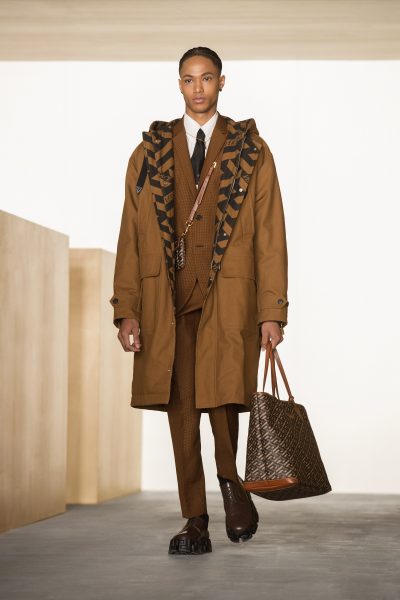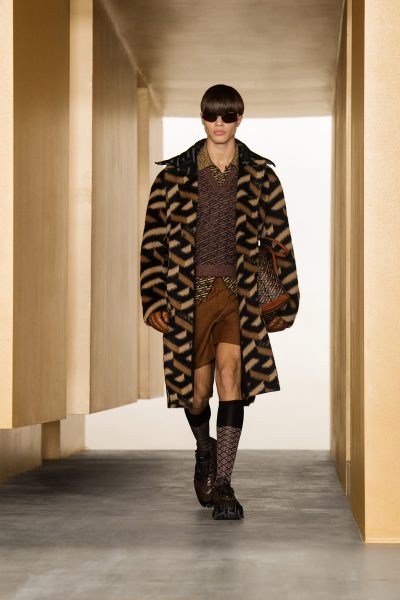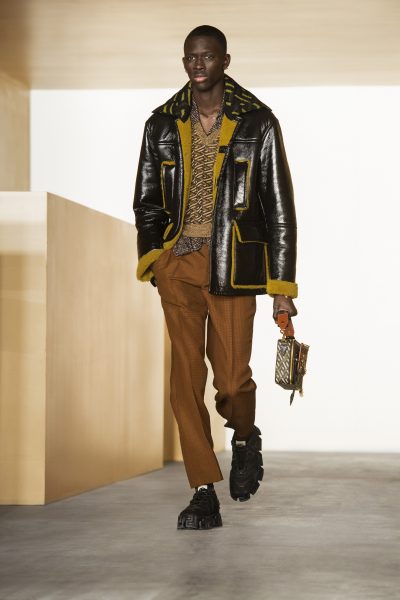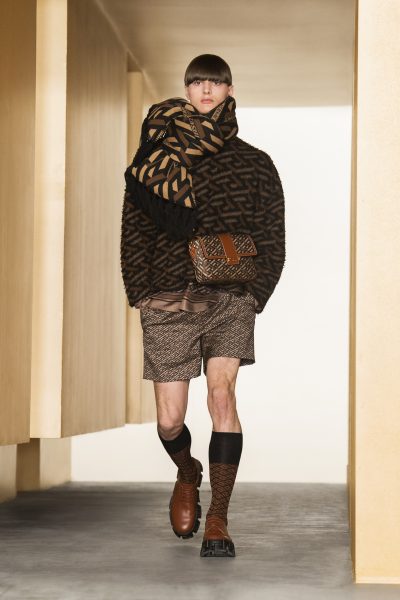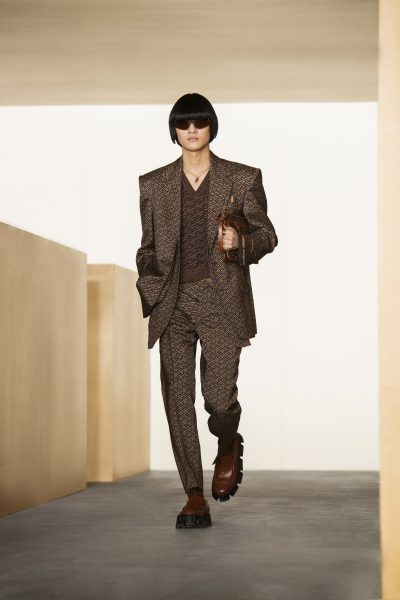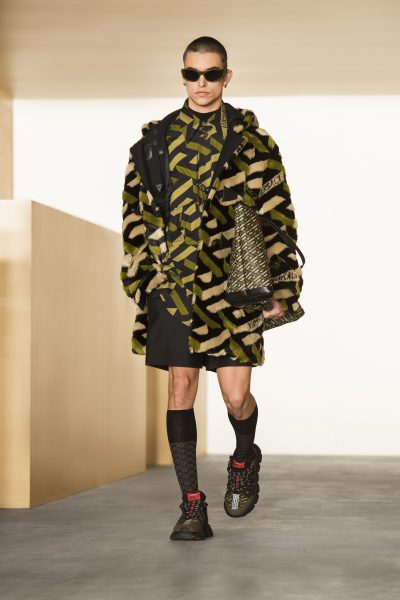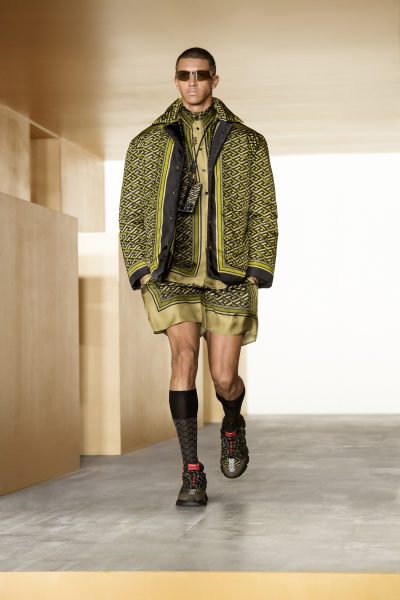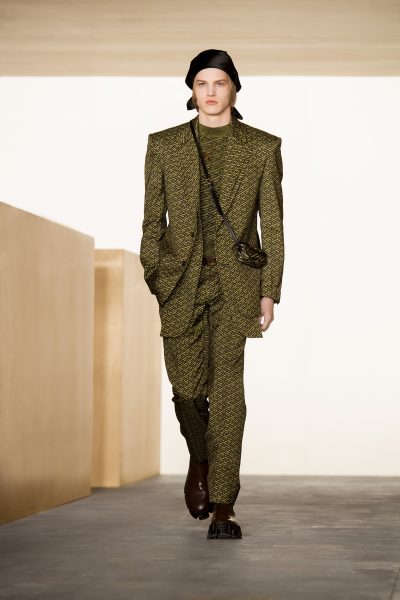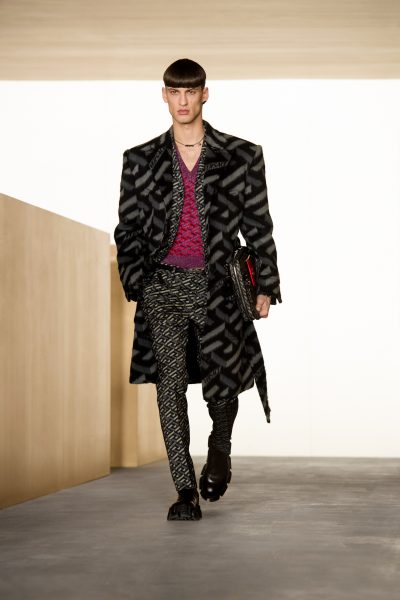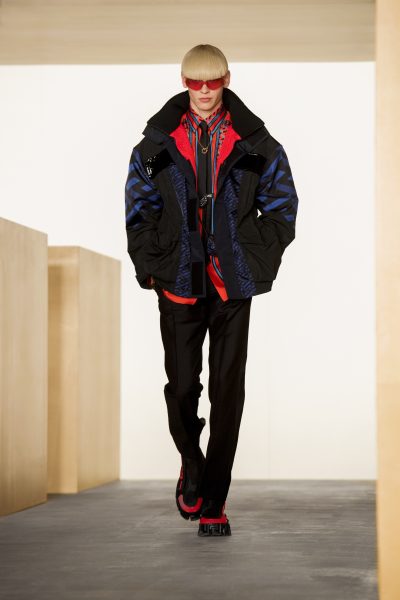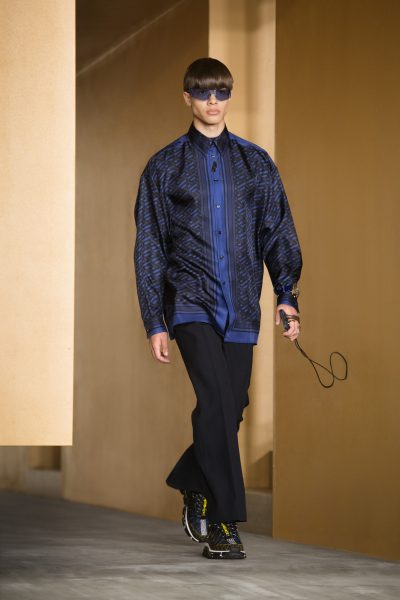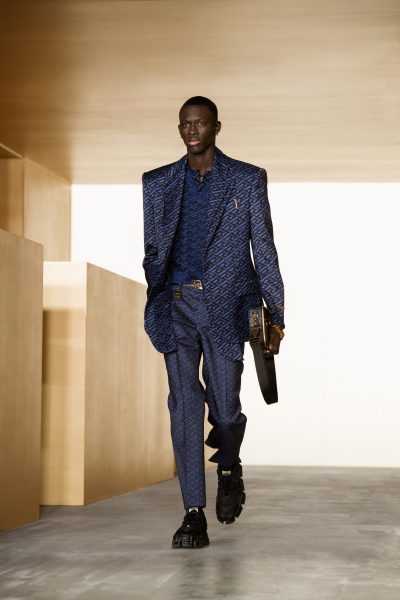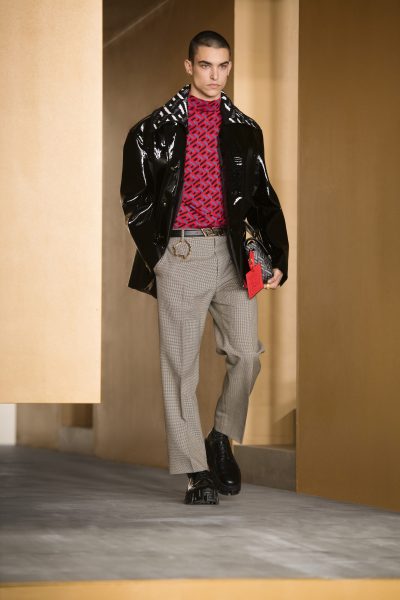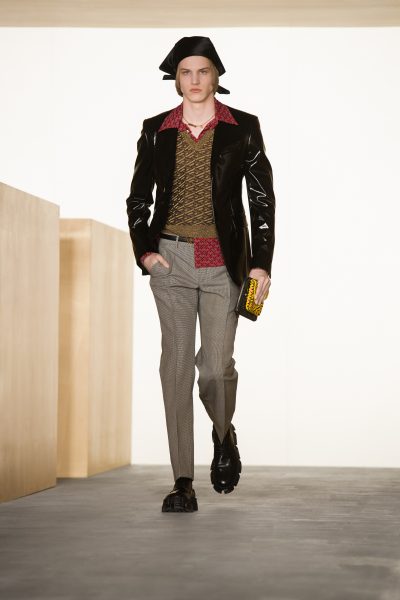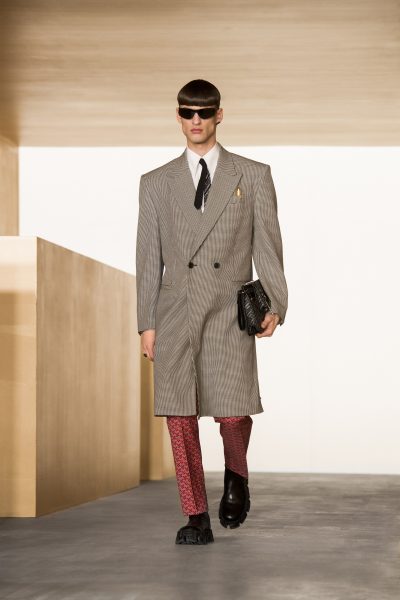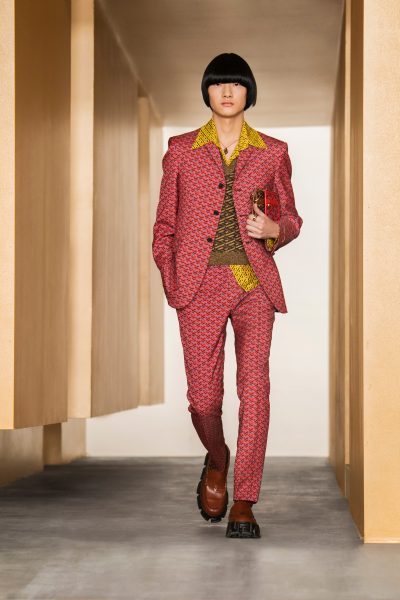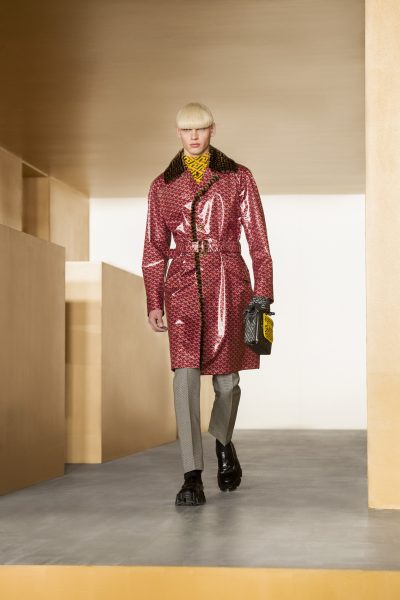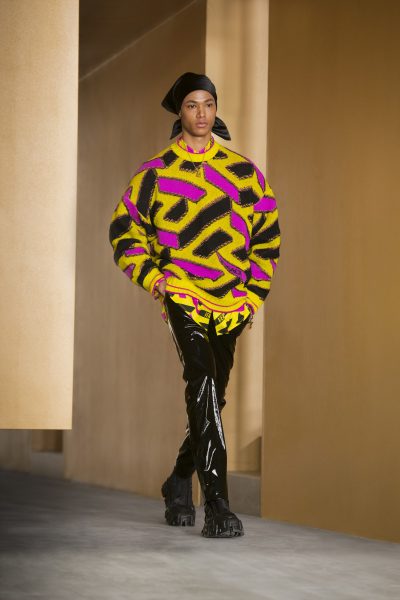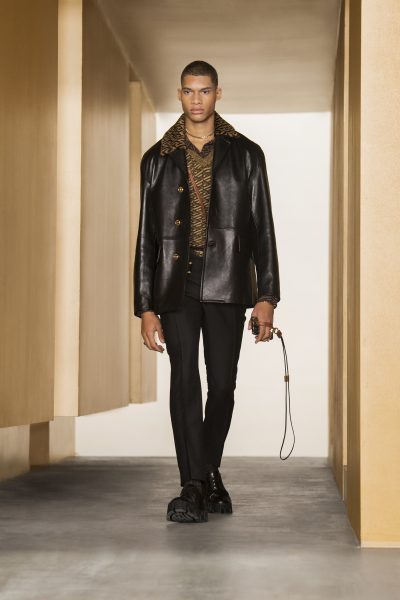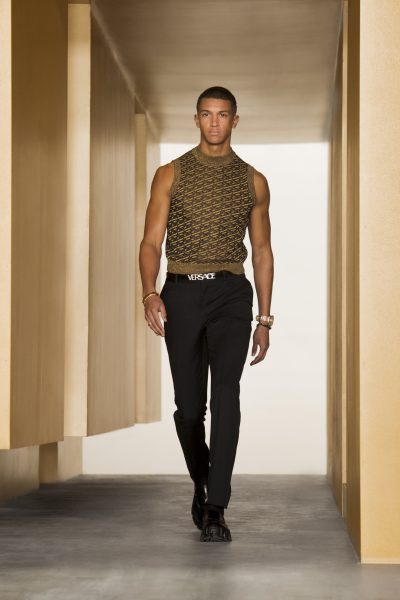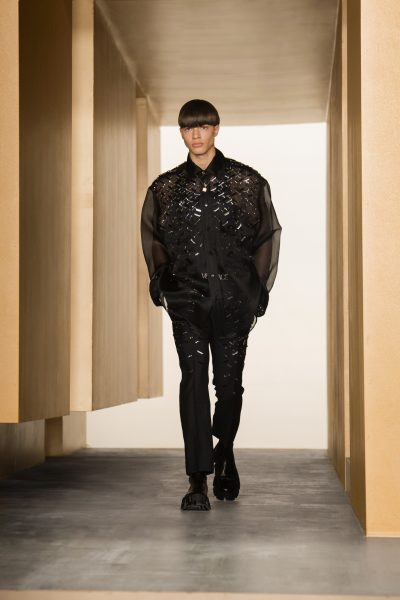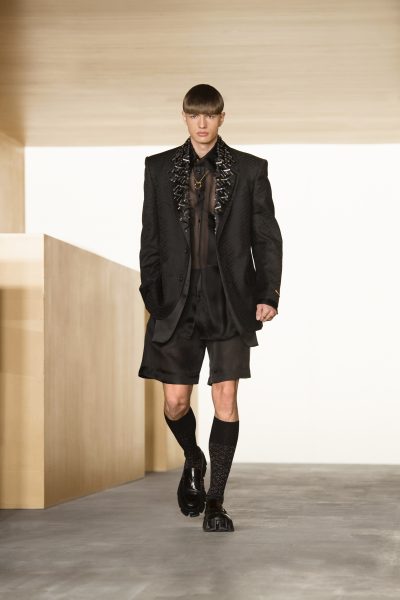 Smart, pragmatic and easy to wear — as if made to be worn for post-pandemic life — the collection is approached with slim cut and modern twist, splashed with a mixed palette of muted and bright colours, exuding power and self-confidence that Donatella Versace intended to express. First began with a subtle opening, models strutted through the maze-like runway in black looks dominated by single-breasted suits with peak lapel in La Greca motif before the logo fest taking over the show with pieces bedecked in the geometric earthy pattern.
The show gets into full swing when elements evocative of Versace's DNA the likes of silk pieces, clingy silhouettes, vivid hues and gold detailing slowly unveils at the show. Striking tones aside, giving the much-needed contrast is the blend of restrainedness and elaborateness in the use of fabrics including jacquard, wool, vinyl and foulard. The new graffiti-style Medusa smiley also lends the glamour-laden collection a touch of defiance.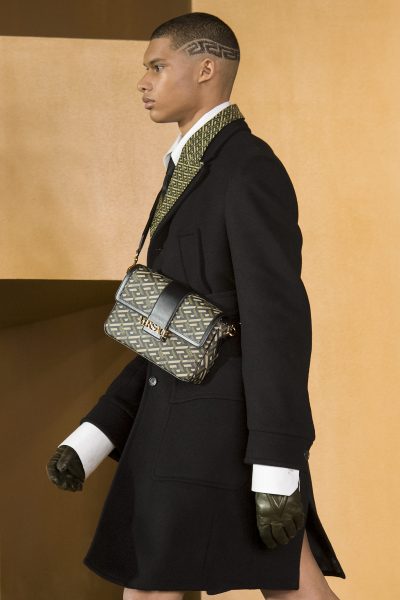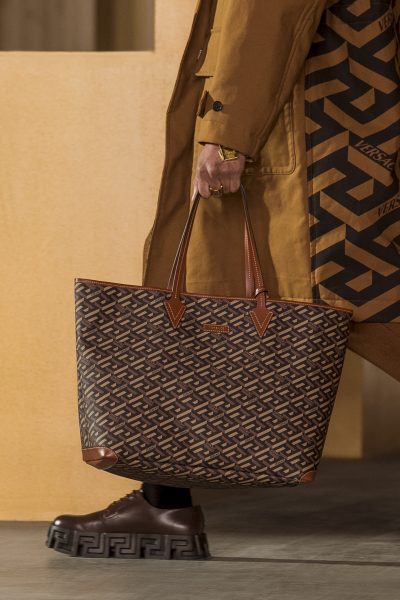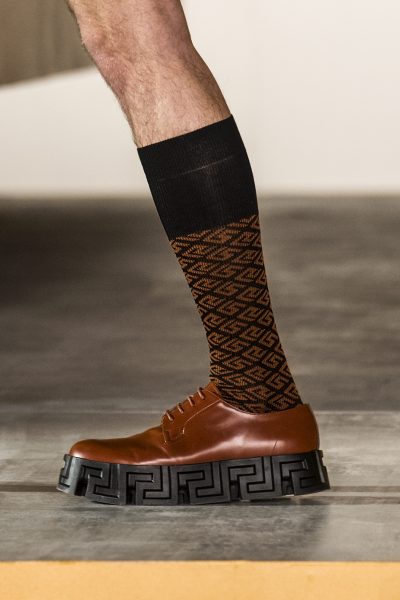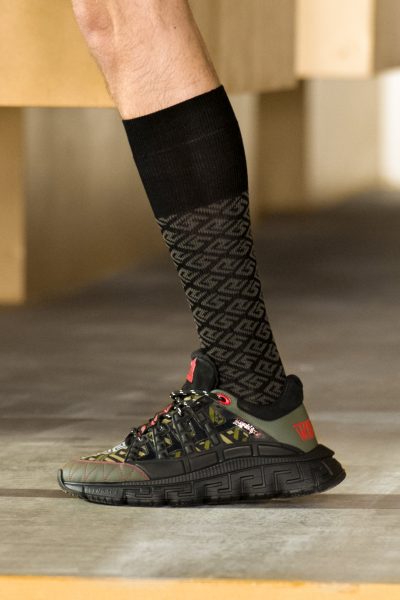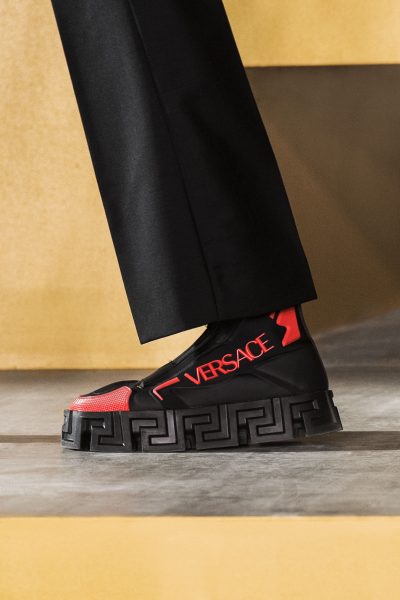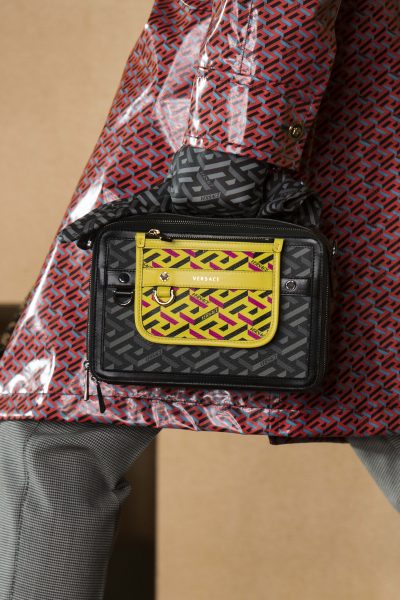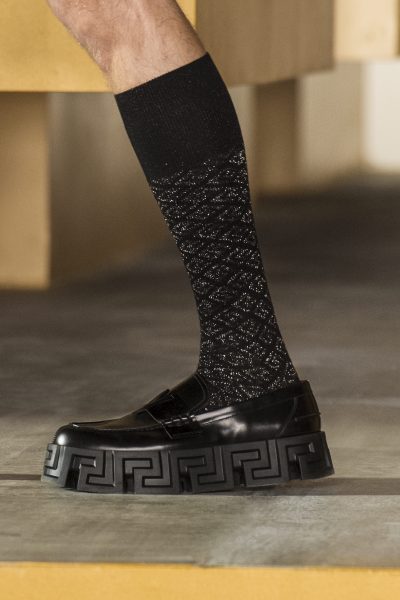 Accessories wise, the Greca pattern gets blown up and morphed into chunky tread, becoming more palpable than ever. From loafers and Derby shoes to trekking shoes and sneakers, the footwear is designed with the new Versace icon, giving the otherwise cookie-cutter styles a unique edge. Others like vanity case, flap bag, tote bag and gloves also get treated with the same decoration.