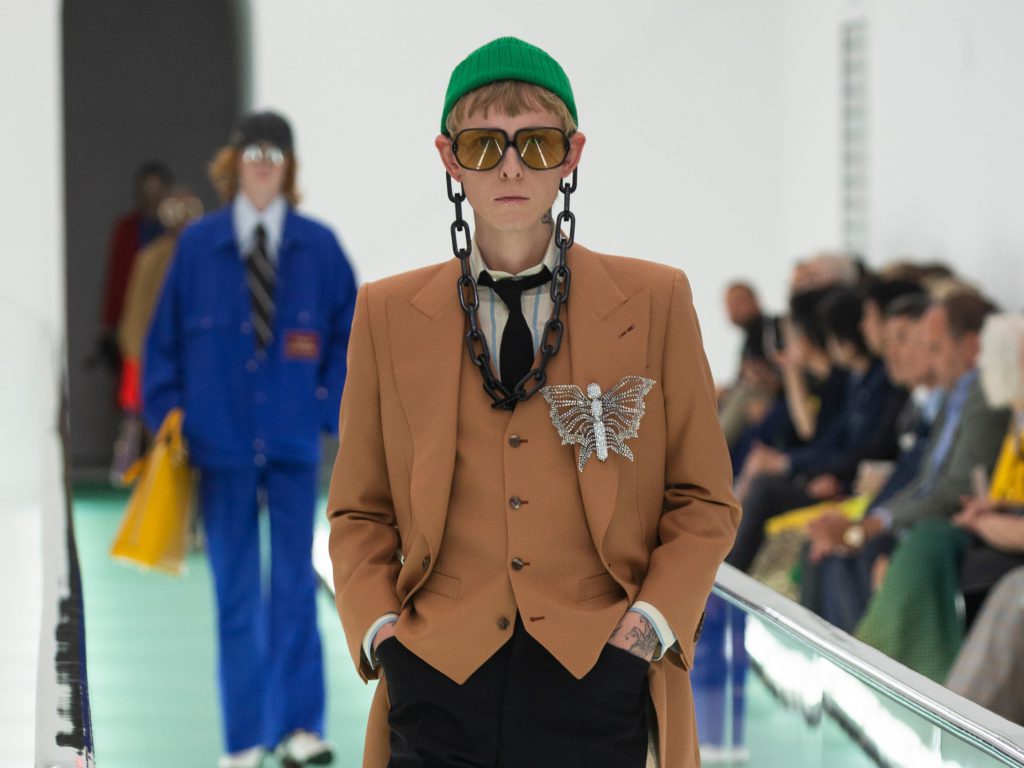 It's not unusual for Alessandro Michele to provoke his audience with his magical, dreamlike vision of fashion. And the creative director did not disappoint at the Gucci Spring/ Summer 2020 show in Milan. Featuring more than 100 looks, Michele divided the presentation into two parts. It kick-started with the red-lit room flashed white where 20-odd models wearing head-to-toe variations of the white straitjacket, some with big back buckles, paraded on a moving conveyor belt in a show space which looked like a cross between an airport terminal and a surgical room.
And then the lights went out, signalling the end of the disconcerting prelude. What exactly was the message Michele tried to convey? The show notes explained that fashion can, "let people walk through fields of possibilities, giving hints and evoking openness, cultivating promises of beauty, offering testimonies and prophecies, sacralising every form of diversity, feeding indispensable self-determination skills."
When the lights went back on, the second part saw 88 models take the runway in Michele's latest collection that suggested not a drastic but definitely noticeable shift of style. For instance, black – a colour that wasn't so commonly seen in his previous collections – was included. Instead of multiple prints, mash-up layering and overgenerous accessories, he used colour-blocking to inject a sense of interest to the signature clean lines of the Maison back in the Eighties and later reinterpreted in the Nineties by Tom Ford. Tailor labels on the sleeve cuffs and pant hems read "Orgasmique" or "Gucci Eterotopia". And get this: for the ladies, dominatrix reigned over the quirkiness that has been quintessential Michele (think: riding crops accessorising slip dresses, and black vinyl chokers adding a finishing touch on leotards paired with midi skirts).
When Michele arrived at Gucci, he wanted to chart a steadier path for fashion from season to season. He did so effectively – and rocked the industry. Now, it seems that he's ready to sew a different kind of clothes. In an interview, Michele candidly revealed that he wanted change.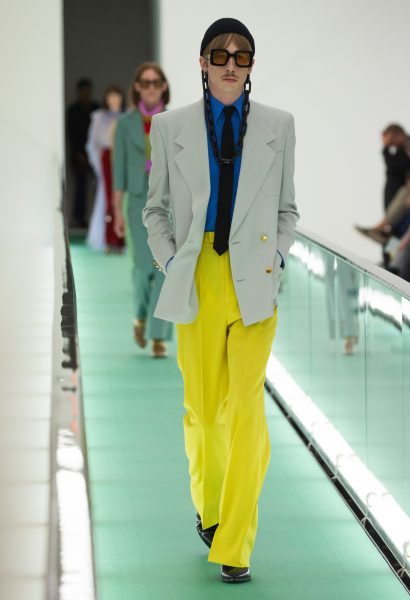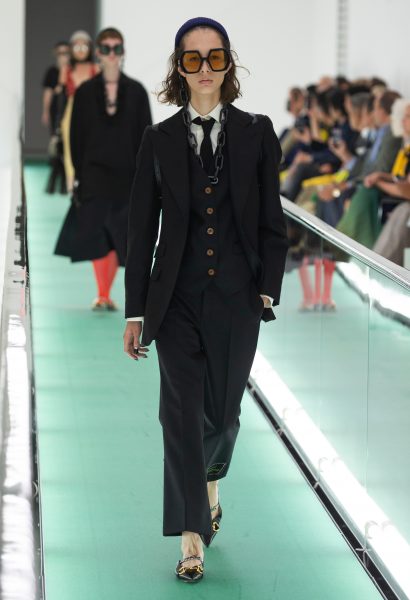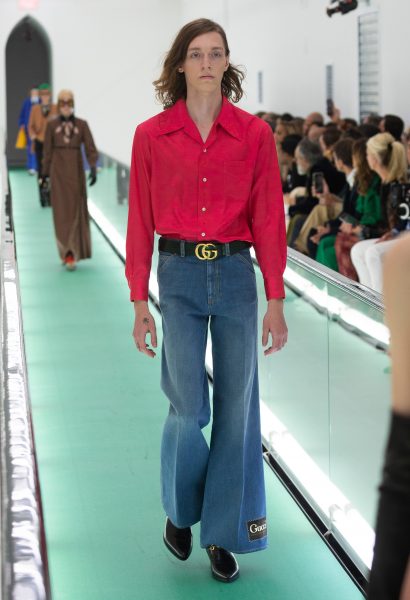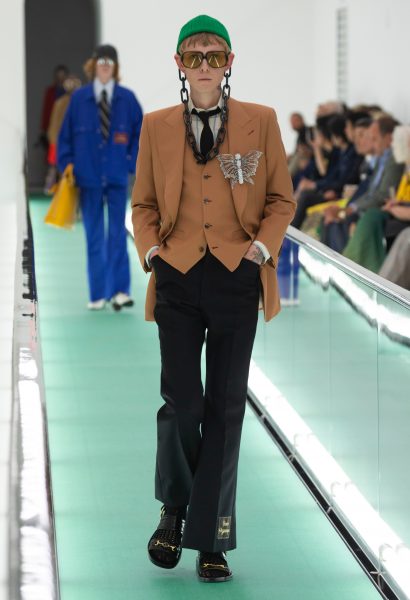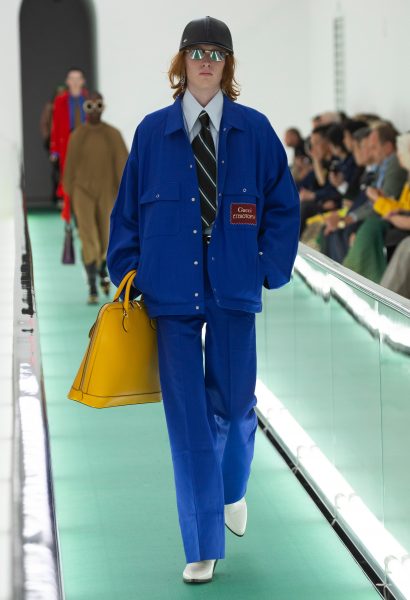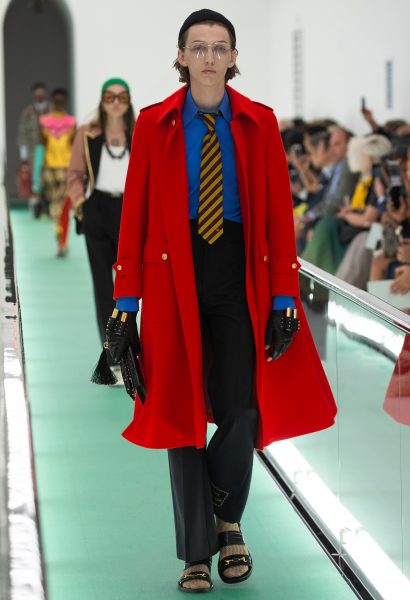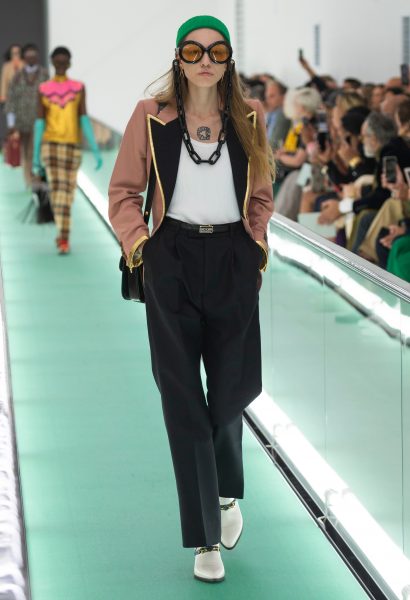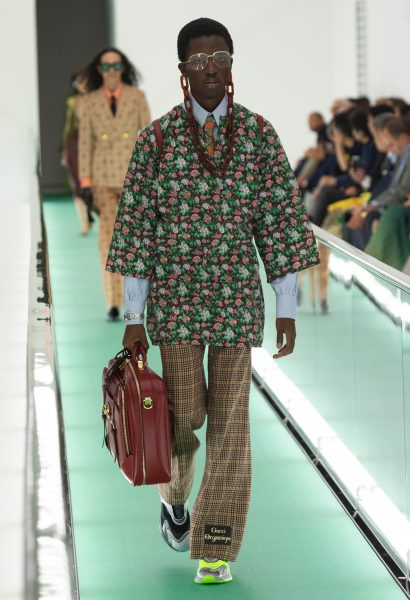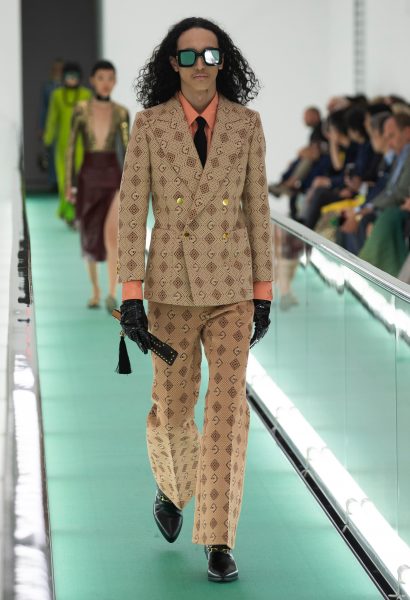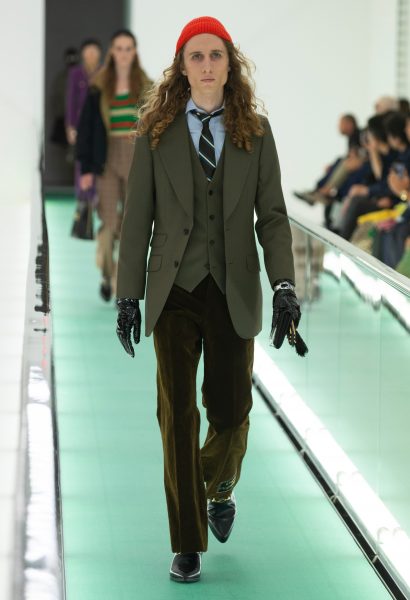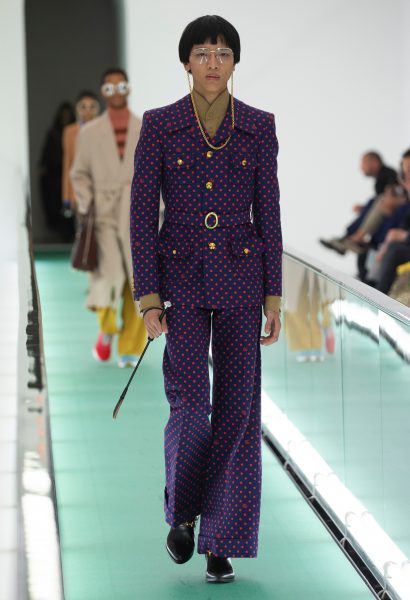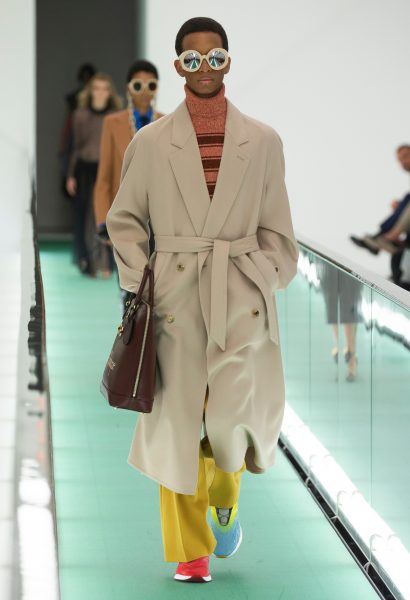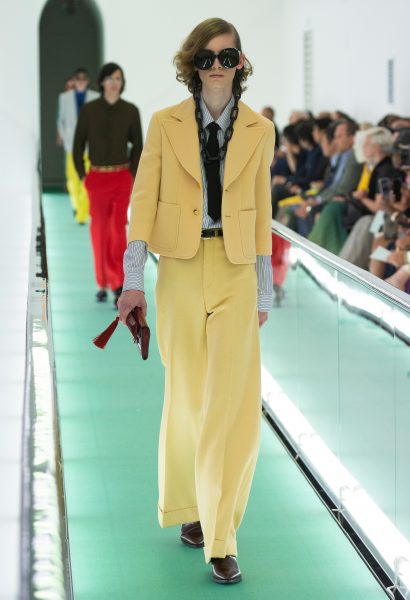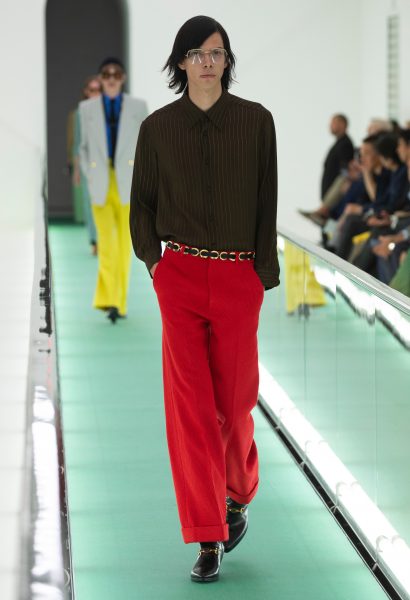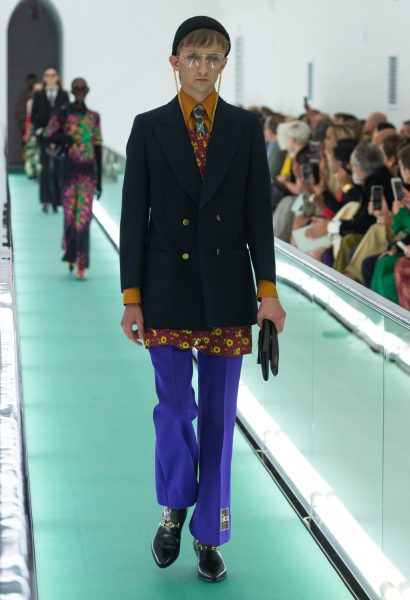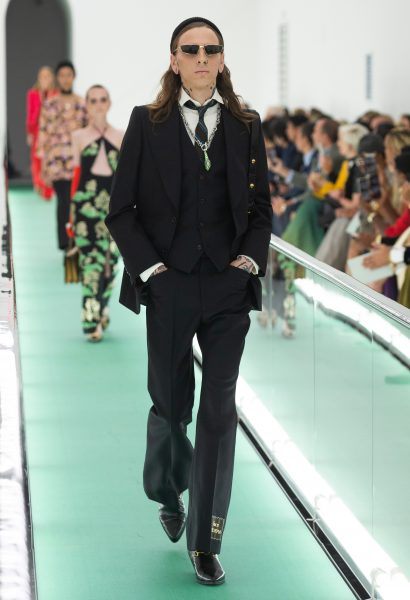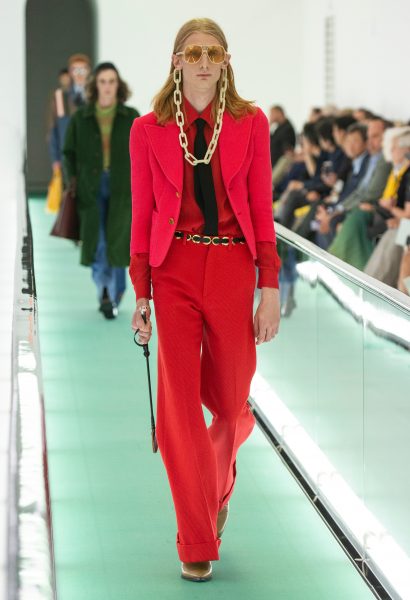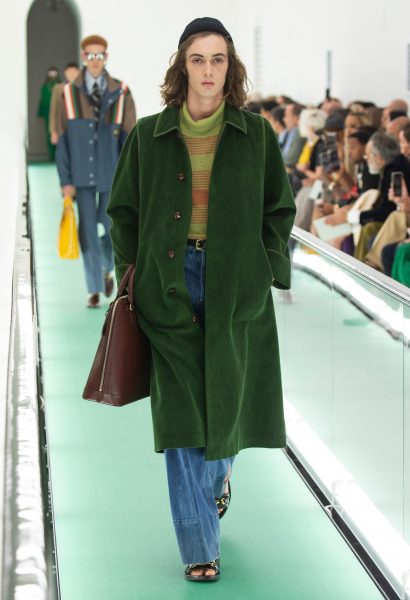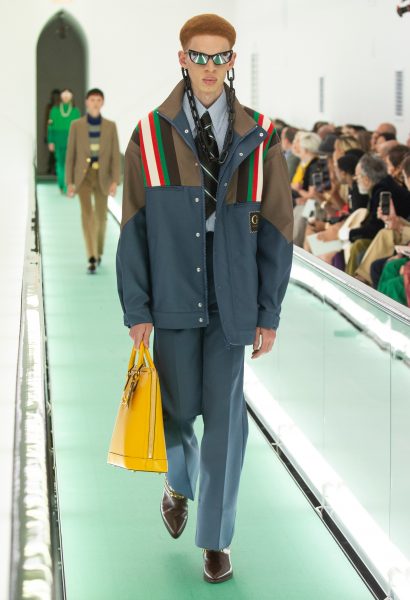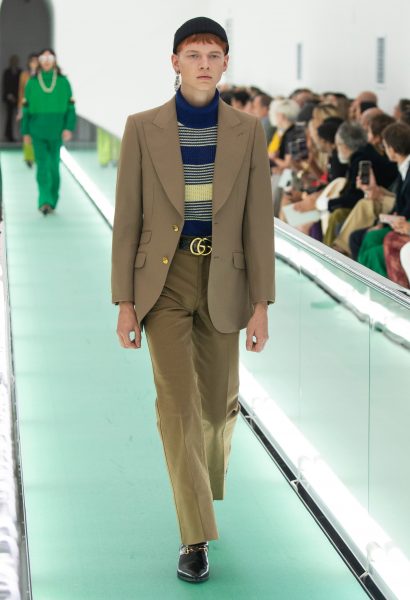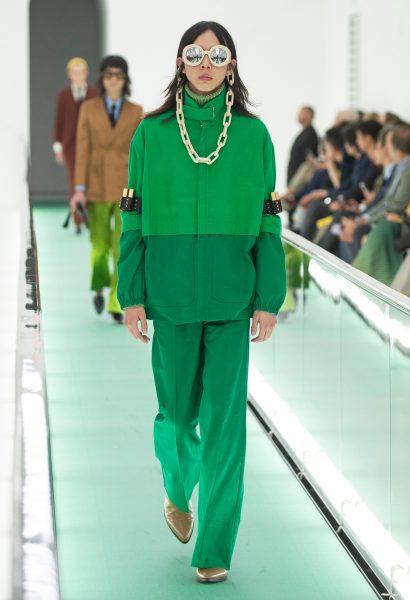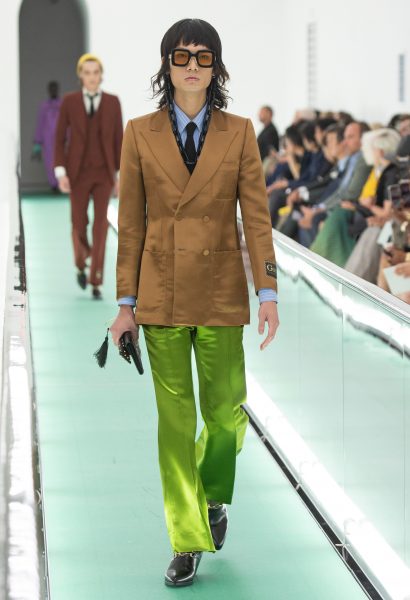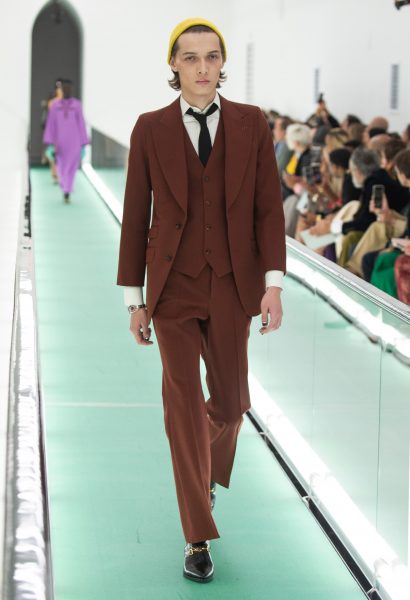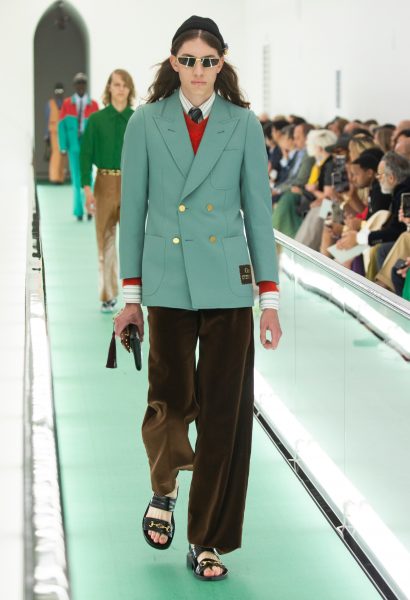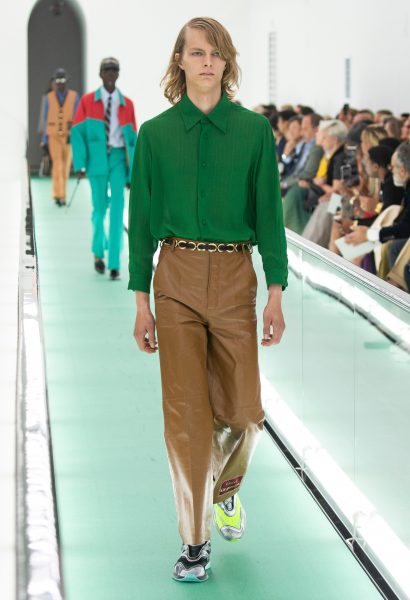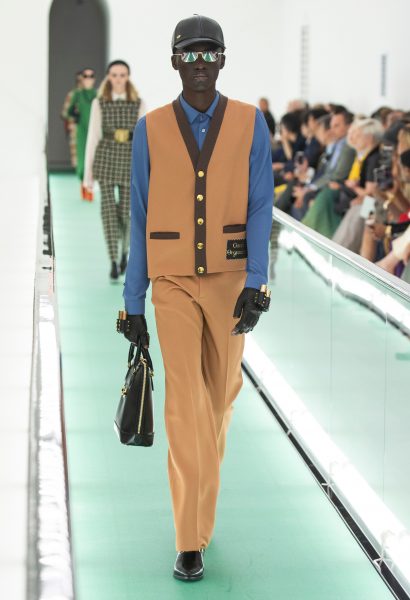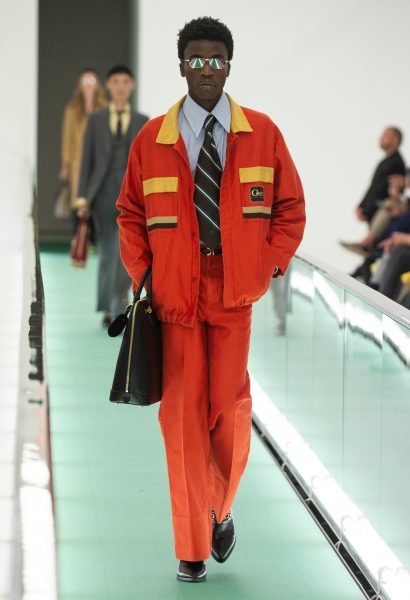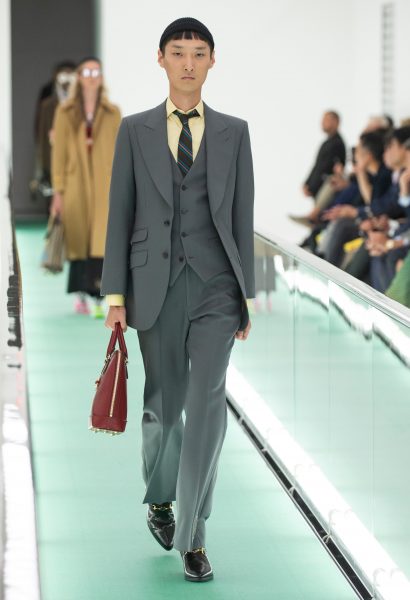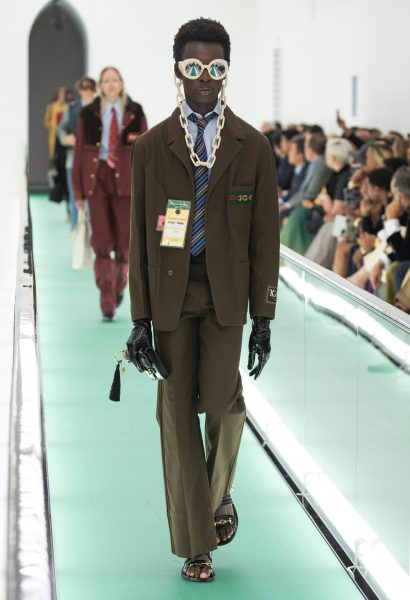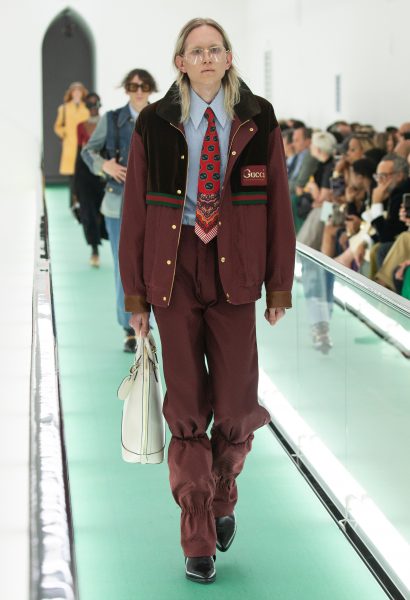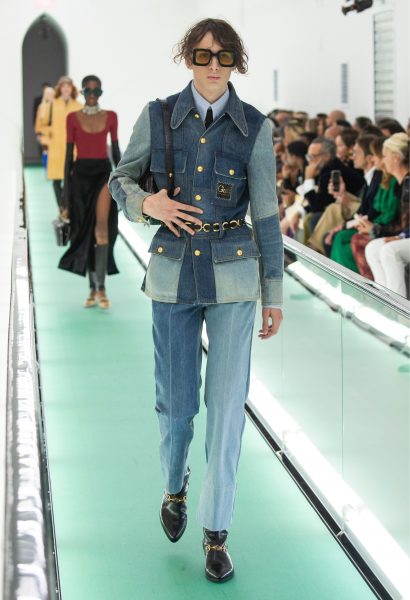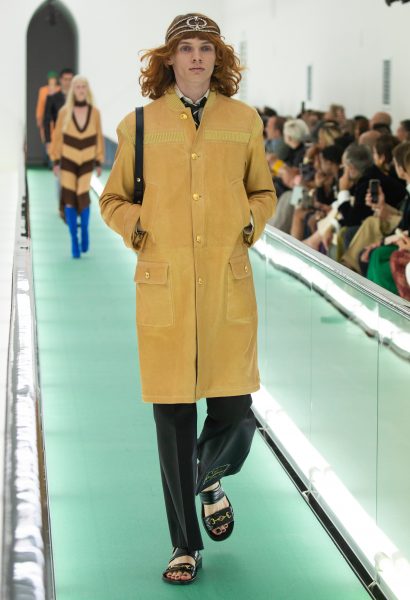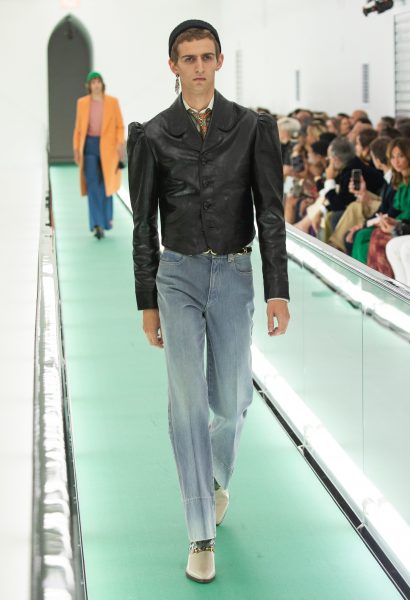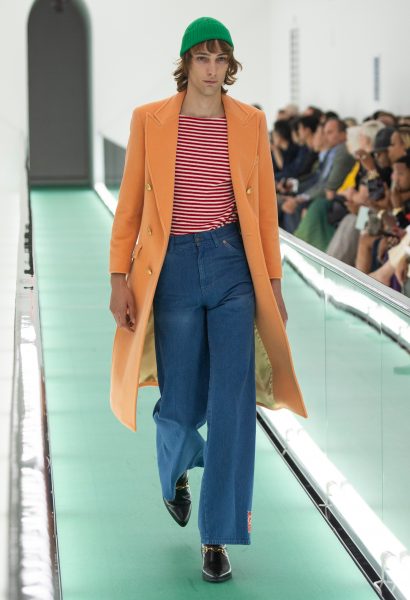 "I'm not bored from my job. I'm not bored by the energy that pushes me to be creative. But I'm bored in a way from the idea that I don't want to fall into [excessive repetition]. I'm not obliged to go ahead exactly with the same aesthetic. I mean, for sure it's me, so there is always a clear sign of my presence in the company. But as this point, I'm pretty energised, because I feel that I have to move on in other [directions]."
Besides the kinky aesthetics, it was a more refined and polished as well as smartly tailored collection. A couple of pieces were covered with logos and monograms, not to mention some fun motifs such as seashells, paisley and polka dots. The most refreshing looks were the most uncomplicated: a casual jacket over a shirt and tie, a leather jacket matched with bootcut denim, a rust-hued two-piece suit. The collection this season was free of distraction compared to before where there was no limit to what went into a piece. Having said that, Michele's vintage, maximalism and gender-neutral trademarks weren't neglected, boasting accessories such as oversize sunnies attached to chunky chains.
Perhaps most thrilling of all was that Michele proved himself still capable of impressing with restraint without losing any of his Midas touch with a collection packed with strong, extremely wearable creations.
This story first appeared in the February 2020 issue of Men's Folio Malaysia.