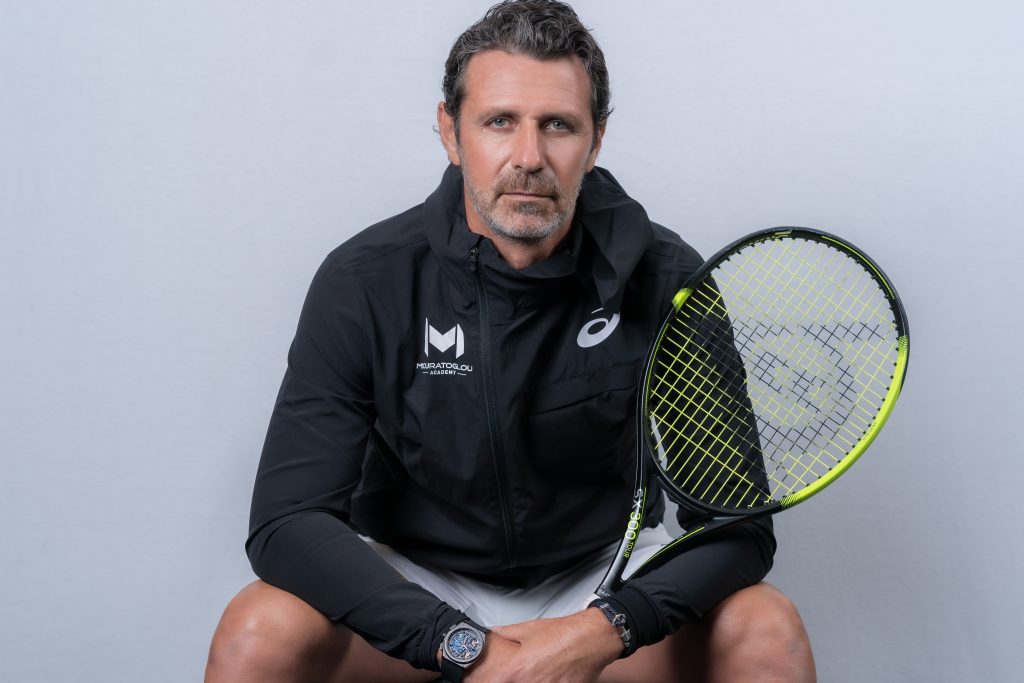 During the recent Australia Open Grand Slam tournament, Swiss watchmaker Zenith announced the tennis baron Patrick Mouratoglou as its latest brand ambassador.
The brand has posted an official image of Mouratoglou donning in full sport attire and Zenith watch while holding a Tennis racket and shared: "#Ambassador: Esteemed tennis coach, serial entrepreneur, and all-around game-changer: please give a warm welcome to our newest Friend of the brand, @PatrickMouratoglou".
Embodying the brand ethos "Time to reach your star", Mouratoglou is a prime example of self-made success. Going against the opposition of his parents on venturing out into the world of tennis, the luminary carved out a career for himself with the establishment of Mouratoglou Tennis Academy at the age of 26, which proved his innate capacity for tennis. Throughout the years, he has helped professional tennis players to unlock their achievements including securing Serena Williams' #1 spot for several years. He also provides financial support via Patrick Mouratoglou Foundation.
On appointing Patrick Mouratoglou as the brand ambassador, Zenith CEO Julien Tornare shares, "I had the pleasure of meeting Patrick for the first time at Wimbeldon last year and we immediately hit it off. I was captivated by his story and his charisma and determination, which is truly the perfect analogy of what what it means to reach your star against all odds. His passion and energy fit seamlessly with the entrepreneurial spirit of Zenith."