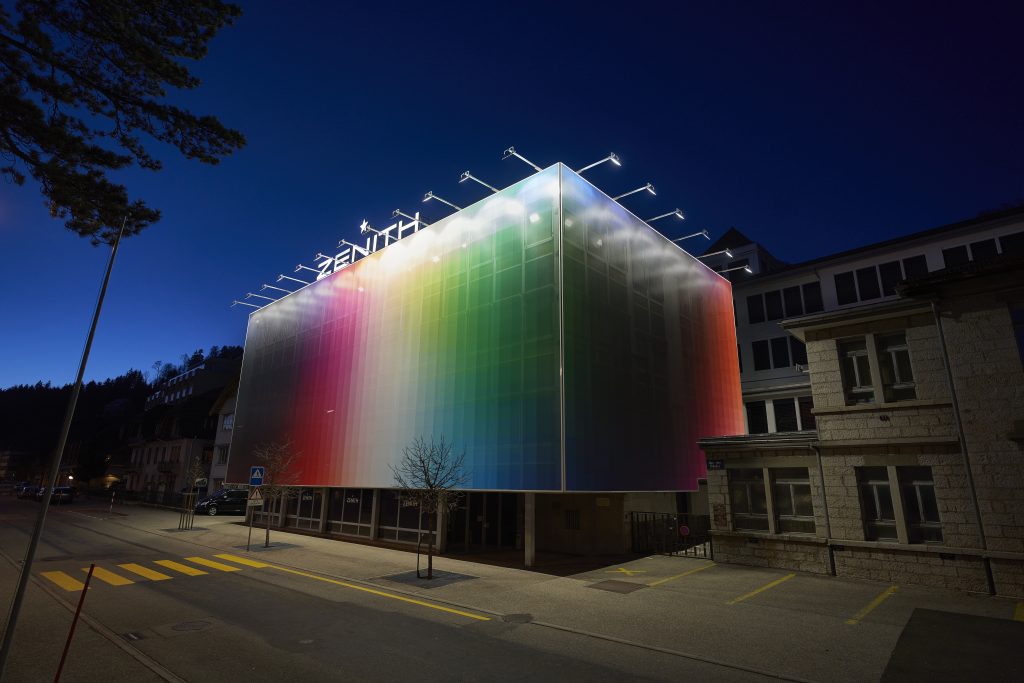 Like attracts like, and it is evident in the collaboration between Zenith and Felipe Pantone.
Recently, Swiss watchmaker commissioned Argentinian-Spanish artist Felipe Pantone to lend his artistic allure to the brand's heart, dressing it up in kaleidoscopic fashion. Part of the UNESCO World Heritage Site of Le Locle, the Zenith Manufacture's main building in tarpaulin serves as a canvas for the artist's audacious imagination, rendering the historical place a brand new image that no one has seen before – inspired by his kinetic sculpture, it is now decorated in a striking range of colours and digital graphics.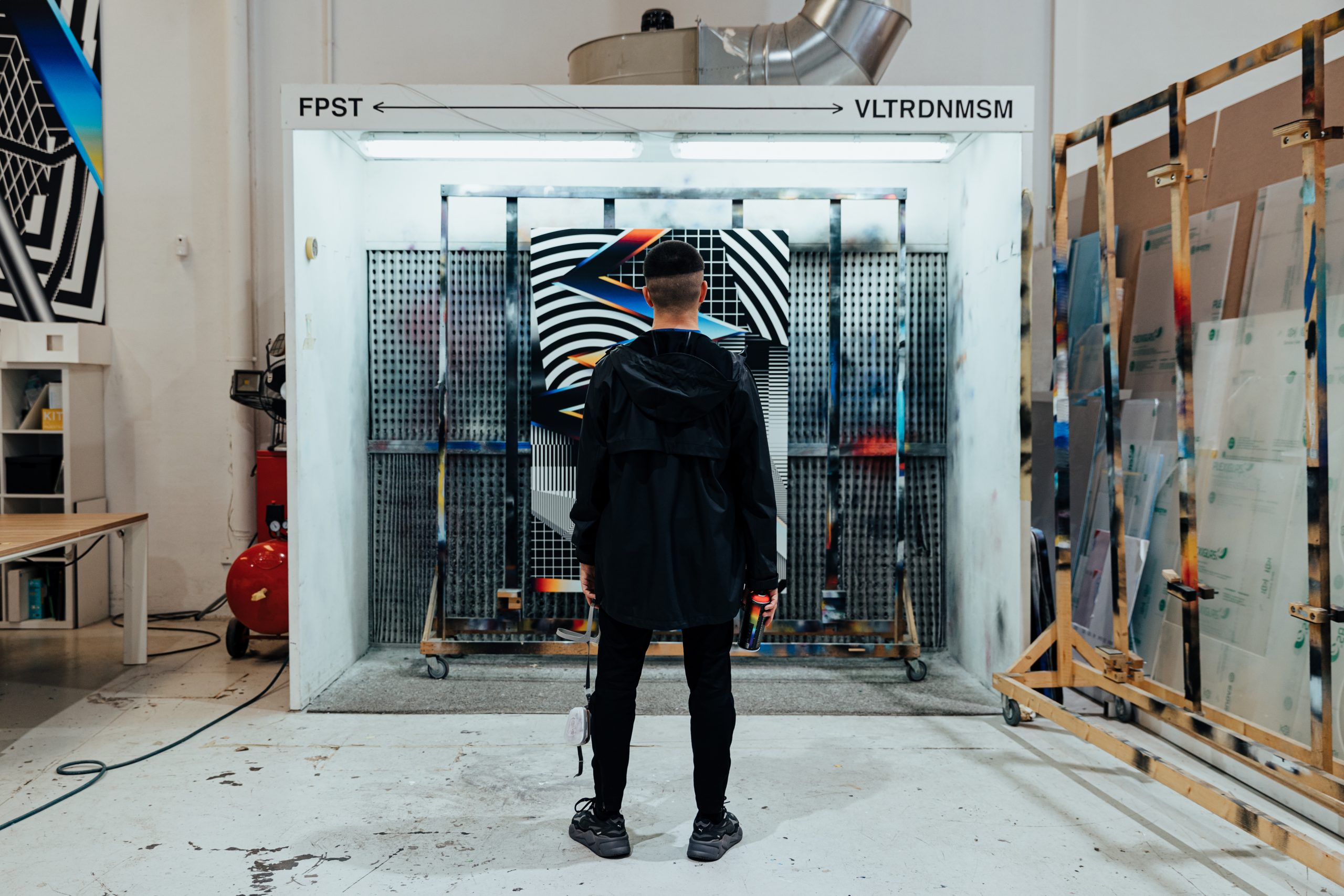 The collaboration is brought together by the two's daring and out-of-the-box philosophy. Displaying intellect in their own way, Zenith is recognised for its El Primero watch, which opened doors for high-frequency automatic chronograph movement since 1969 whereas Felipe Pantone achieved his fame with its unconventional artworks.
"From the moment I encountered Felipe Pantone's work, I felt his unique and dynamic energy. Light, gravity and time all come together in an electrifying way. He's a groundbreaking artist and self-made entrepreneur who has won over the world with his unique artistic expression. When I learned that he was a fan of Zenith and our uniquely contemporary take on watchmaking, I knew we had to do something together. And I couldn't be prouder of the result," Julien Tornare, Zenith CEO shared.