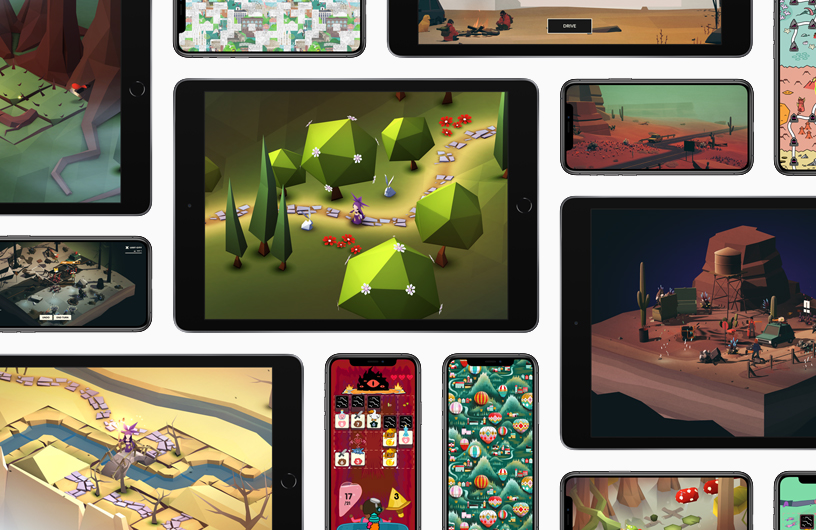 iPhone 11 Pro
The iPhone 11 Pro is a powerful smartphone in a manageable size. Measuring in at 144.0mm tall, 71.4mm wide and 8.1mm thick, it is easy to pocket, hold and use with one hand. The 5.8" Super Retina XDR screen with a resolution of 2436 x 1125 pixels at a pixel density of 458 pixels per inch (ppi) is bright and full of contrast. Turn it over and you will see the cool frosted glass back with the camera bump arranged in a triangle within a square section.
Equipped with the same A13 Bionic chip and 4GB of RAM as the rest of the iPhone 11 line-up, everything runs oh-so smoothly, be it video editing or gaming. One disappointment is the starting storage of 64GB which, if you do any form of video shoots would know that you'll find yourself short of space very quickly.
The iPhone 11 Pro lasts more than 30 hours, getting us from 6am to 2pm the next day, with normal usage – such as receiving and replying emails and messages, listening to a couple of hours of music, watching YouTubes and, browsing through a variety of social media platforms. However, given that it comes with a fast charger which allows a 50% charge from flat in about 30 minutes and full charge in a bit over two hours, battery life is the last thing you need to worry about.
One of the main features for iOS 13 is the dark mode, which makes every element on the screen easier on the eyes. Other highlights consist of swipe-type using the default standard keyboard, location privacy protections as well as a powerful Reminders app. Videos can be fine-tuned with almost every tool and effect you use on your photos. We can imagine how the capacity for two users to connect their AirPods to one iPhone is going to be especially popular among couples. It's also good to know that iSO13 comes with a battery optimising feature, which learn from your daily charging routine and only go past 80% when it thinks you need it.
Showing off triple 12-megapixel ultrawide, wide and telephoto cameras, the iPhone 11 Po is able shoot at 0.5x, 1x or 2x optical zoom and up to 10x digital zoom, producing some of the best image I've ever seen across different lighting conditions. The night mode – which only operates on the main camera – is comparable to or exceeding rivals. With Smart HDR and deep fusion technology, the images are sharp and dramatic. Video capture, which includes 4K at 60 frames per second, is absolutely top notch. The front 12-megapixel camera is capable of taking remarkable details in proper lighting.
All in all, what we love about iPhone 11 Pro are the brilliant camera, best-in-class Face ID, good battery life, long software support and easy-to-manage size, and what we think would hold us back are the low starting storage and the eye-watering price.
iPad 7th Generation
iPad 10.2 inch is Apple's refreshed tablet and a ridiciolously best-value high performance device that you could ever wished for. Offering half inch of larger screen than its predecessor, the 7th generation iPad runs smoothly with its new facet – iPad OS – with substantial compatibility with other task-essential accessories like Smart Keyboard and Apple Pencil. One way or another, there is no denying that this smart technology worth a recommendation.
This is the new generation of iPad and it shows, with solid-feeling yet familiar minimalistic and eco-conscious designs. The enclosure is made of a 100 percent recycled aluminum, making it lighter and more durable compared to the previous edition. Identical to the 10.5 inch iPad Air 2019 model, the left of the device is equipped with a 3-dots magnetic Smart Connector that connects to Apple's Smart Keyboard. Speaking about this particular add-on, the Smart Keyboard is an exception. A one-piece laser-etched fabric keys that doesn't have to be charged for usage and basically works – way much better than other often-reliable Bluetooth keyboards, we say.
There's a solid reason why people say bigger is better, and better is bigger – like the retina screen display on the new iPad. Although some may think the additional 0.5 inch doesn't bring much impact to the users, we believe they have not heard about this yet. The new LCD ratio opens up to a better multitasking experience. With the updated iPadOS, you can now unlock a split screen to get multiple things done all at once – so while watching videos on YouTube, you can also reply comments on Instagram, read messages on your email or video chat with your friends via FaceTime. Features like Slide Over also makes multi-window app support more robust. Furthermore, the extra 10.2-inch also comes in handy if you need a second screen to your iMac or Macbook – simply turn on the macOS Catalina's 'Slidecar' and your iPad turns into a fully functional additional display.
Operating Apple's A10 chip, the 7th gen iPad works steadily with any rigorous applications, high-end 3D games and light video editing software – so you can get your work at ease without expecting any weird performance lagging. The rear camera may be a bit reserved, with only 8MP to capture photos and videos, and 1.2MP for selfie. Nevertheless, it is also a powerful tool to operate AR games as well as other creative design apps – that rarely happen for a tablet. In short, if you are looking for a powerful two-in-one hybrid that can handle most tasks brilliantly, this is a clear winner.