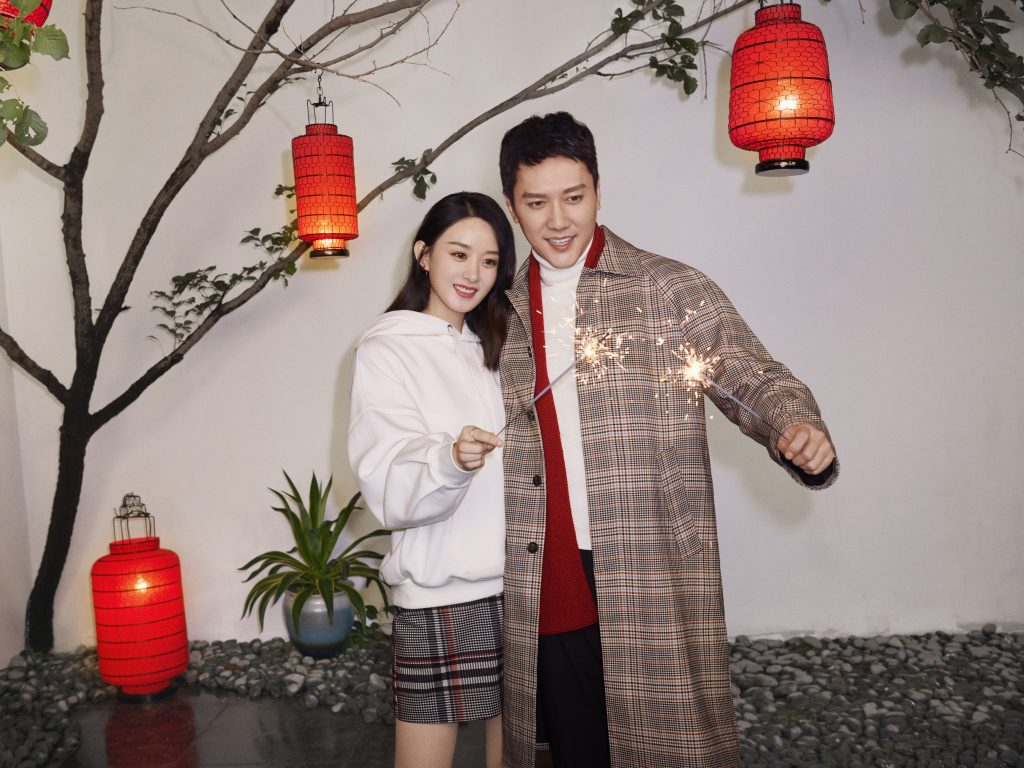 Filling the air with overwhelming love and happiness, Zanilia Zhao and William Feng front H&M's latest 2020 Chinese New Year campaign.
Marking the debut campaign of the Chinese celebrity couple, the irresistible charm of the two blends harmoniously with the heart-warming and festive setting, forming a sweet picture for the campaign of the Spring Festival.
The dropping of the festive campaign also signals the launch of a new collection for the Lunar New Year, swamped with over 100 contemporary designs in playful cherry and rich red hues. Available in store and on hm.com, the collection will be on sale from 2 January 2020 in 12 markets including Mainland China, Hong Kong, Taiwan, Macau, Singapore, Malaysia, Thailand, Indonesia, Philippines, Vietnam, Canada and the United Kingdom.
On fronting the campaign, William Feng shares, "We can't express how happy and honoured we are to be a part of this special H&M Chinese New Year campaign. Exuding great cheer and happiness, the collection is suitable not just for the festive season, but also day-to-day wear, and is a collection for all. Zanilia and I hope that the collection will resonate with everyone this festive season, and that everyone will love it as much as we do."