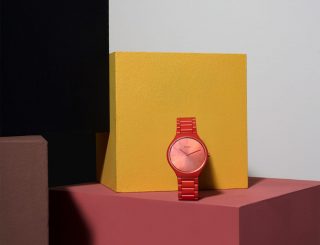 Stainless steel timepieces are considered de rigueur in the watchmaking industry. For consumers, stainless steel is valued for its toughness and anti-corrosion properties while watch manufacturers prize the alloy for its ease of machinability and relatively low cost.
As the years rolled on, innovations and breakthroughs in material technology allowed brands to incorporate novel materials – titanium, carbon, and ceramic, to name a few – into watches. Swiss watch brand Rado is one such watchmaker that successfully made watches with said materials.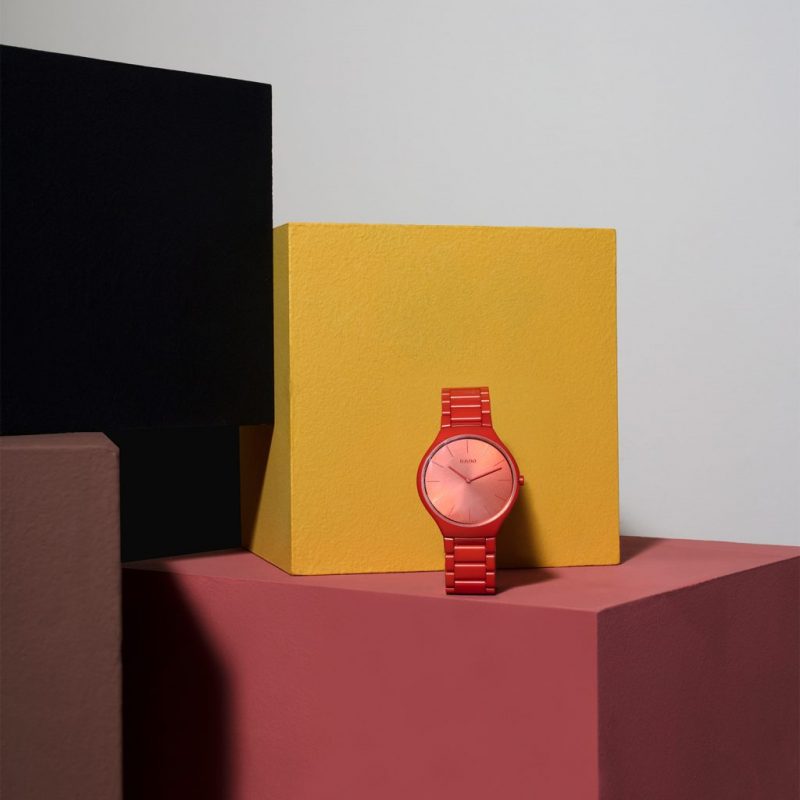 Rado pioneered the use of high-tech ceramics in watches when it introduced a scratch-resistant high-tech ceramic watch bracelet to the world in 1986. Unlike non-metallic ceramics used in pottery, Rado watches are made of pure materials and metal compounds.
The finished ceramic compounds are virtually scratchproof while being incredibly light at the same time. Rado had since gone on to revolutionise the watch industry when it successfully launched the Rado True Thinline collection, the first ultra-slim watch made with a ceramic monobloc case construction that forgoes the need for stainless steel components in the watch case.
This year, Rado is proud to unveil the Rado True Thinline Les Couleurs Le Corbusier collection, a tribute to a true legend of design.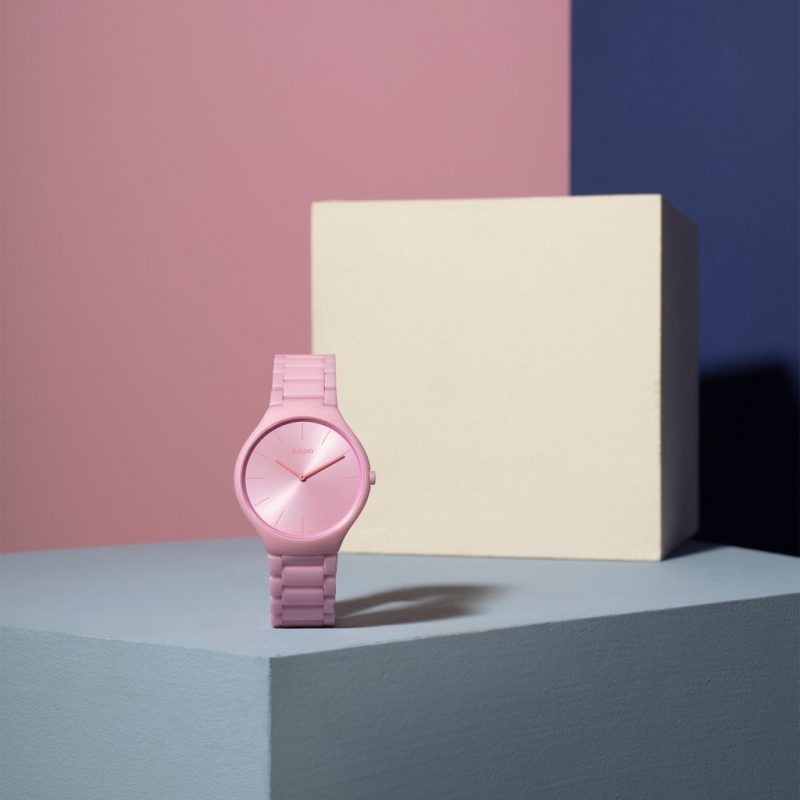 Born in 1887 in La Chaux-de-Fonds, Switzerland, Charles-Édouard Jeanneret-Gris adopted the pseudonym Le Corbusier in 1920. He developed the Architectural Polychromy – a standardised and timeless colour system for architectural design that is still being used presently.
The Architectural Polychromy consists of 63 fascinating colour shades, classified in nine groups of different shades and tones – 40 of which were introduced in 1931 before the remaining 20 were added in 1959 and classified into the nine groups of shades and tones.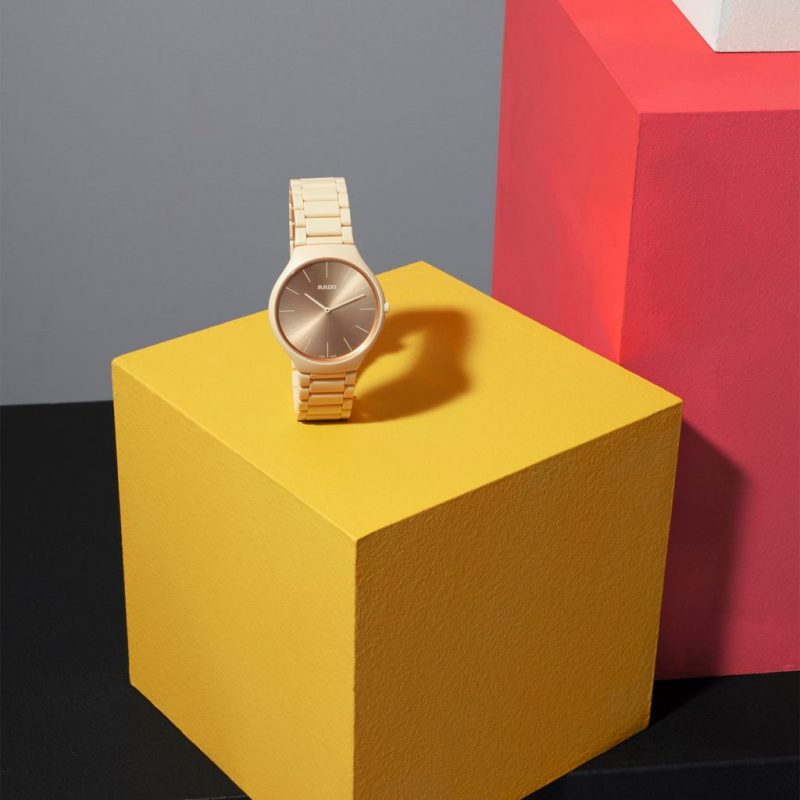 The limited-edition Rado True Thinline Les Couleurs Le Corbusier collection celebrates the pioneering spirits of two visionaries in their respective fields for a truly unique collection. Considered the ultimate Rado because of its breakthrough design, the True Thinline is the perfect watch to showcase Rado's ability to create bold, dynamic colours while paying tribute to Le Corbusier, who helped shape and define the modern world.
The collection sees Rado's high-tech ceramic monobloc cases and bracelets infused with Le Corbusier's array of eye-catching, vivid colours. Rado selected one colour from each of the nine groups for this nine-colour collection.
As the exclusive watch partner of Les Couleurs Le Corbusier, Rado is able to produce the coloured ceramic cases to the exact shades shown in the Architectural Polychromy.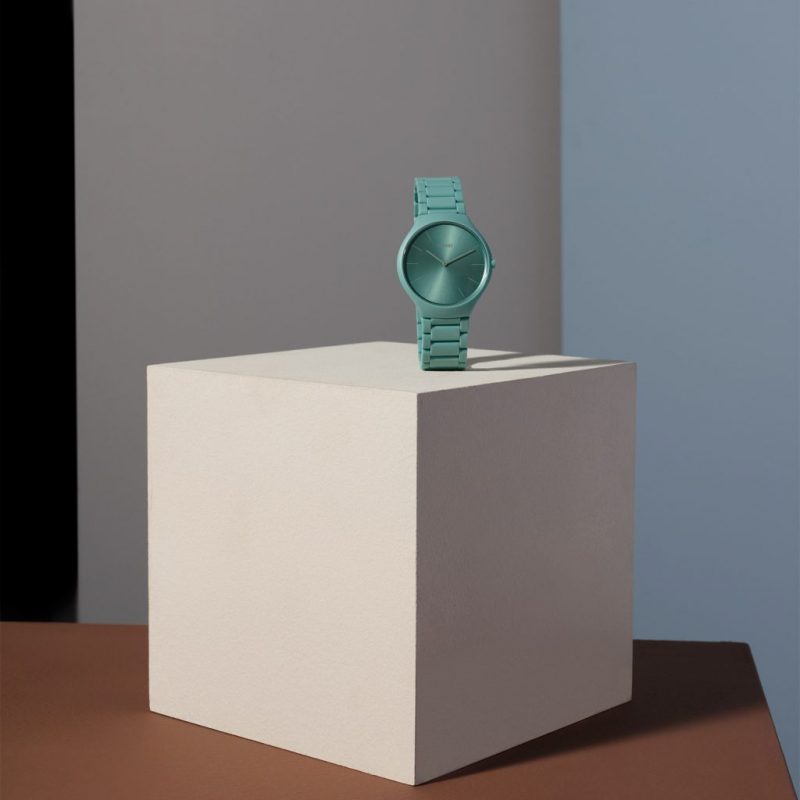 Regardless of how careful one can be, the watches we wear are prone to accidental knocks, resulting in them being scratched and/ or damaged. The ceramic case and bracelets of the Rado True Thinline Les Couleurs Le Corbusier collection are durable and scratch-resistant while being incredibly light and comfortable on the wrist – ideal for Singapore's bustling urban environment.
With up to nine colour choices, there is bound to be one to catch every man's eye. The Rado True Thinline Les Couleurs Le Corbusier collection is limited to 999 pieces per colour and is available individually or as a box set of nine.
By Asaph Low