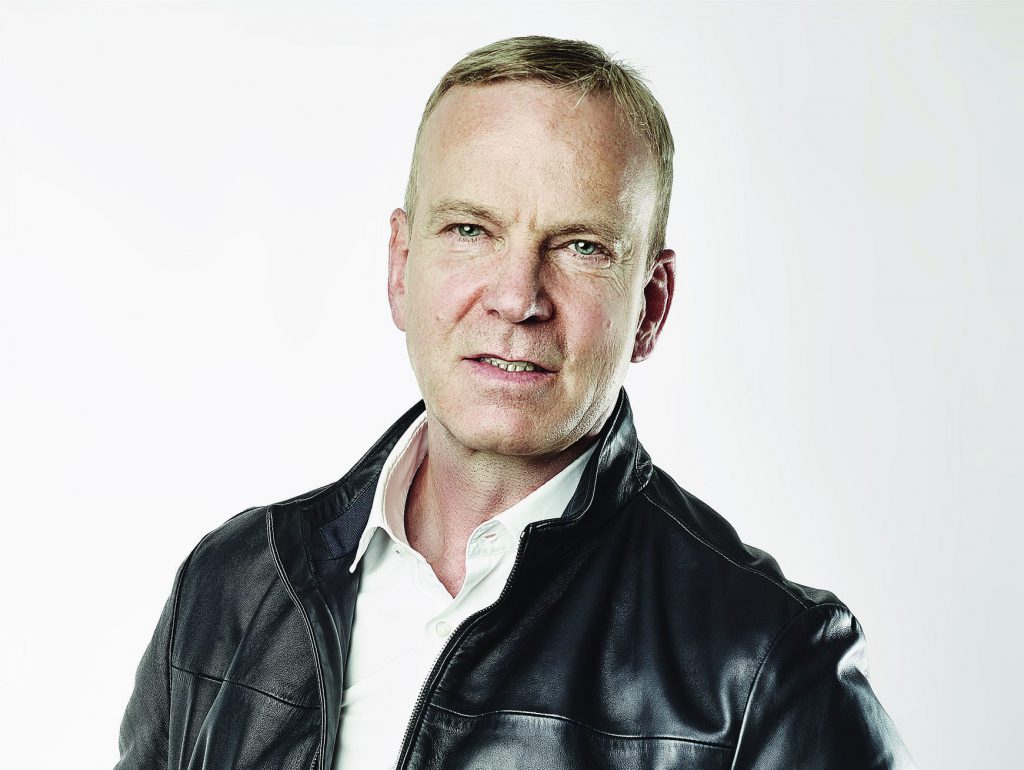 You took the reins of Rado in 2011. How has the watch brand evolved over the years?
Maybe let's first look at what has stayed the same: innovation, future focus, groundbreaking technology, high-tech materials. These things that have always been a part of Rado and have not changed are responsible for the evolution of the brand in terms of products. Without those constant, fixed elements, we would not have seen the arrival of the True, True Thinline, HyperChrome or DiaMaster. Those watches represent the evolution of Rado.
Tell us more about the True collection.
The True collection is focused on bringing a classic watch to life in high-tech ceramic. That means that it's light, super scratch-resistant and extremely comfortable to wear. Our signature plasma high-tech ceramic is the materials story and the minimalist dial that still offers a glimpse of the movement inside is a unique touch. It's one of the very few Rado automatic watches that doesn't have a moving anchor symbol on the dial.
And the True Thinline Les Couleurs Le Corbusier collection?
I always say that the True Thinline is the ultimate Rado – injected high-tech ceramic monobloc case, full ceramic construction, minimalist design. The Corbusier colours from the Architectural Polychromy add another layer, another dimension of complexity. We chose one colour from each of the nine groups Le Corbusier created for the 63 colours in his colour theory to recreate. It's still the most relevant colour theory. Even though Le Corbusier created it in 1931 and 1959, nothing has come close to replacing it and it's still taught in design schools all over the world. Bringing together our experience of producing colourful ceramic with a breakthrough watch design and iconic colour theory makes this one of our most exciting projects of all time.
When people talk about the new face of Rado, what are they referring to?
The fact that we are able to produce so many shapes, sizes and dimensions of watch with monobloc cases. Precision injection moulding means that almost anything is possible with our high-tech materials such as high-tech ceramic, Ceramos and ultra-light high-tech ceramic. The old face of Rado was black, square and shiny because that's what we could achieve at the time. The new face could be almost any colour and any shape. There are so many options and we can combine them as we choose going forward.
In your opinion, which piece or collection best define Rado – and why?
Definitely True Thinline for the amazing breakthrough it represented for the watch industry. No question.
Now with Rado no longer at Baselworld and global impact of the Covid-19 pandemic, how would you describe the direction of Rado moving forward?
The world is changing and we're adapting and changing with it. We had already adapted the way we present our watches, the way we reach out to our customers and the way we get closer to those who are interested in what we do – even as we are sometimes forced to be further away. Where there's a will, there's a way and we're driven by the passion for what we do to always find a way.
Check out the latest Rado timepieces here.