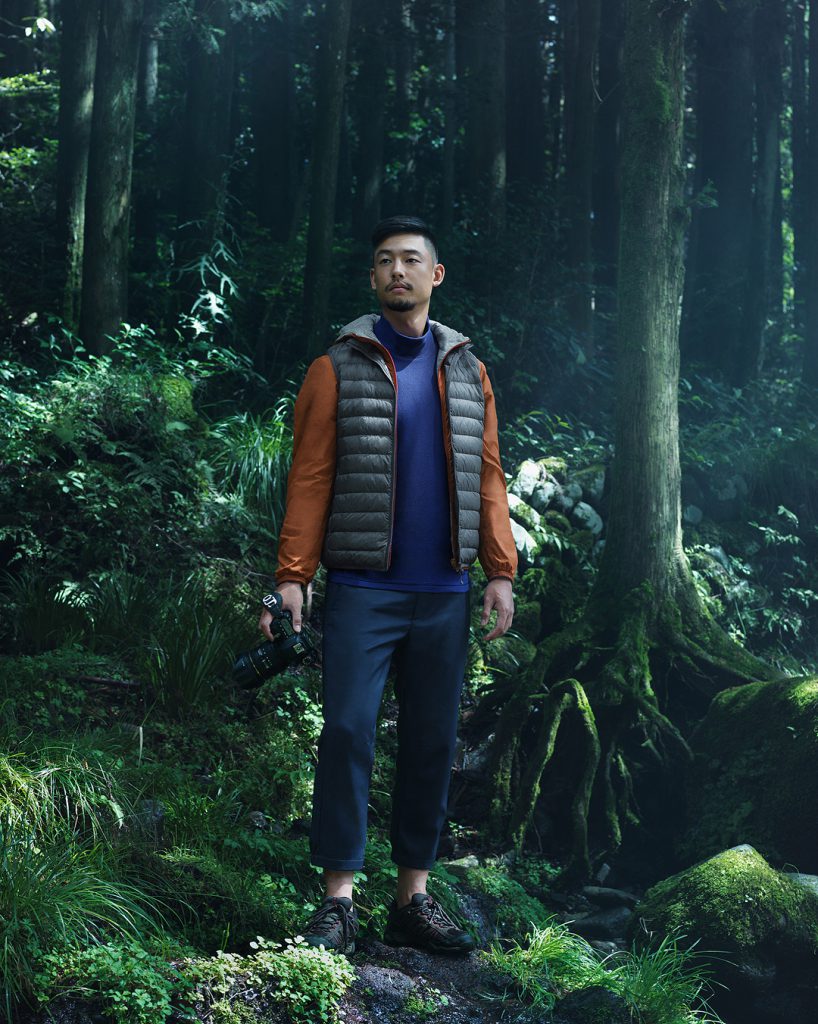 Photography, as well as videography, is an accessible means of communication, for people to share their thoughts, viewpoints and sometimes personal feelings. They're like a visual diary that serves a way to help one chart, document and reflect on his or her journey. This time around, MF Couch get to know in-depth with a friend of Klook, Ismael Ma, about his passion and career in photography. On top of that, we also have a few pro tips from him on the great ways to document your travels with a travelogue.
What sparked your interest in photography and how it all started?
I had a point and shoot camera while I was still in high school. Right after high school, I enrolled in a student exchange programme to Egypt with AFS. That was when I was first exposed to photography. My brother-in-law who loves to shoot as well bought me a semi-pro camera and I used that to document my experiences and my travel in Egypt. After graduating from the University of Hawaii, I received a hand-me-down DSLR camera, which I used during my remaining stay in Hawaii. I went for hikes during the weekend and used that opportunity to capture the picturesque landscapes of Hawaii. The DSLR camera gave a new perspective and exposed me to many ways of photography, which included shooting in RAW and in detailed. As for videography, I was first exposed to it during my final year in university. I was interning at a production house and had to learn the process of how videos were produced. That struck an interest in me, even though it was not my field of study and I decided to pursue a career in video production.
What is your vision and style in photography and videography?
Nature is definitely my favourite subject to shoot. Not only do I get to experience the natural beauty that our planet offers but it also recharges my soul from a busy week of work. After a shoot, I feel a sense of accomplishment and satisfaction when I see my photos, be it a simple sunrise shot or a milky way! My photography style is natural and soft, with an added pop of colour. As for videos, there are many varied styles available; I usually craft my video based on a subject. There is no typical way of filming. For instance, if you're trying to evoke a certain emotion for your viewers, you can't implement a fast-paced video style, but at the same time, there are certain video elements that you need to maintain in a typical video to capture that feeling or tonality. Feel free to be creative as you could discover new styles along the way, as it might prove very successful for that story that you're trying to tell. Finally, audio is also a huge part of what drives a video since I usually choose the music first before editing as it helps determine the flow of the edit!
Did you receive any formal training in photography?
I have taken a couple of workshops in the past on film photography and sports photography in University but most of my photography was self-taught! I do read a lot to see how certain effects can be achieved with the help of additional camera equipment. For instance, the use of Neutral Density filters can help capture a running waterfall to not be overexposed during long exposures during the day.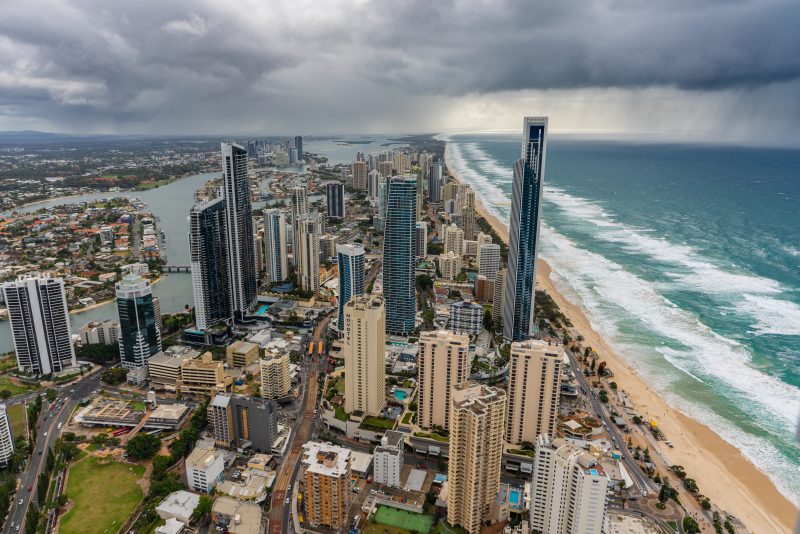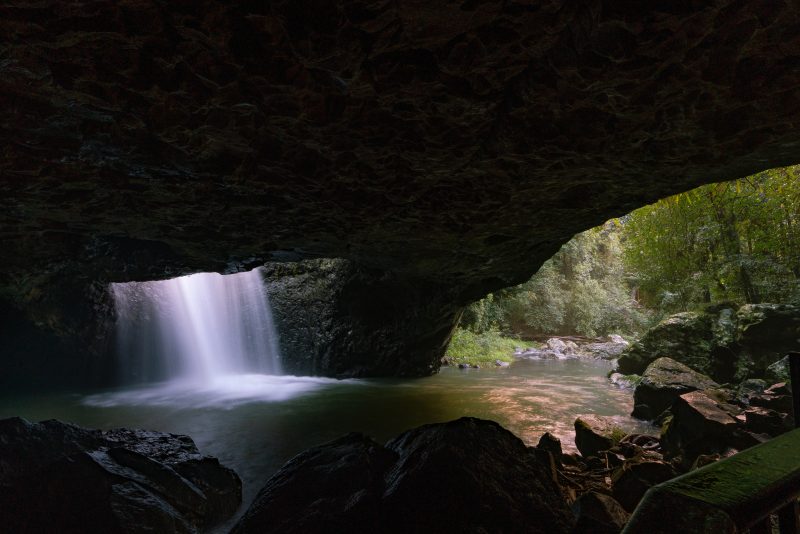 By far, what has been your utmost favourite photo location?
Our recent trip with Klook to Queensland. Not only did I get to travel with my partner Vanessa, but we also got to experience so much when we were there! From the famous scenic Gold Coast Marathon (we only ran the 10km) to roller coasters in Movie World to skydiving in Brisbane! It was definitely one for the books. Our video is also available on our IGTVs! We did so much in a week but there was still so much more to see and do, we simply must go back one day!
What are the biggest challenges you've faced to get the photo or video that you want?
Bad weather is definitely a challenge for both photos and videos because light is essential to achieving the right scene! Of course, you can play it to your advantage and edit the photos or videos to what it. When we were at Gold Coast, we had four days of bad weather, but on the last day, we woke up at 4am to try and catch a glimpse of sun before we drove to Brisbane. You can't avoid bad weather, but you have to always plan in extra days for you to shoot or film if the weather  really doesn't go your way.
What characteristics must a travel photographer or videographer possess?
I believe everyone should possess curiosity to explore, willingness to learn more about the local culture, customs and stories behind the subject and also finding the right angle. But as everyone is different, and there are different behaviours to travelling, each individual might have different outlook from their personal travels, and this will reflect in how their photos and videos turn out.
What do you look for in a strong photo?
Every photographer has their own style. I try to find beauty in every image. Lighting is something I look forward to in images, and I will try to step into the photographer's shoes and see from their perspective what they intended for that image to look like and try and understand why they shot it in a certain way.
Do you have any tips on how to produce a great video or a travelogue?
Choosing a song or music that fits the flow that you're going for and edit accordingly is essential for me. I believe a good song, soundtrack or music can drive the entire video. On top of that, I believe that you do not have to plan out a whole video unless it's for commercial use, but I do believe that we should start off with a skeleton framework to set the foundation of the video and work towards it. There's no right or wrong way of doing it and always try to get three shots to tell a story. It could be as simple as establishing a wide or medium shot or even a close up of the details can help complete your story-telling .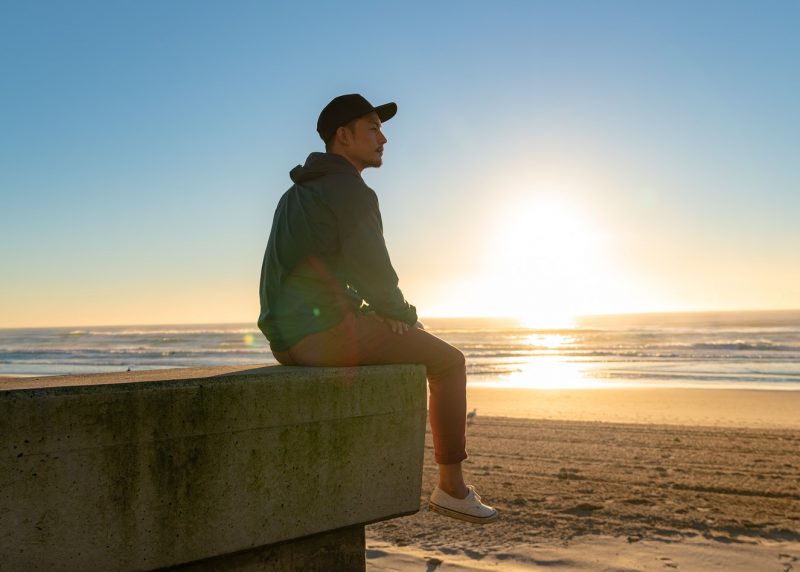 What is your proudest moment in your career so far?
There are many countless opportunities I've been given along the way, which I'm proud of. I'd like to think I'm still at the beginning of my "career" both as a photographer and as a producer and through my Instagram and my website I've been lucky to be given amazing opportunities to travel to other countries for shoots representing myself as a photographer and also the opportunity to produce more than one photograph. I'm looking forward to the next big project that comes my way.
Any words for aspiring photographers or videographers out there?
Keep shooting, find your style and what works for you, keep practising and don't fail to try new things and don't let fear get in your way; everyone has to start somewhere.