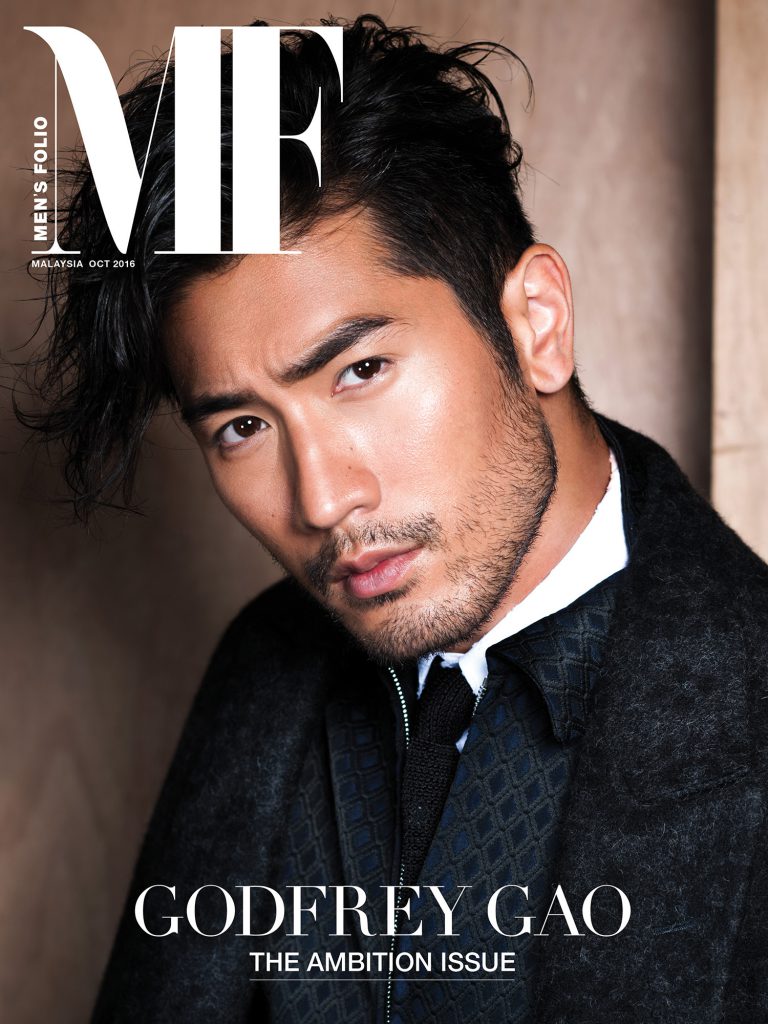 JaAll suited up in Ermenegildo Zegna Couture, the sensational Asian model and Hollywood up-and-comer Godfrey Gao (@godfreygao) is no stranger to our magazine and now he's back to front our October 2016 issue.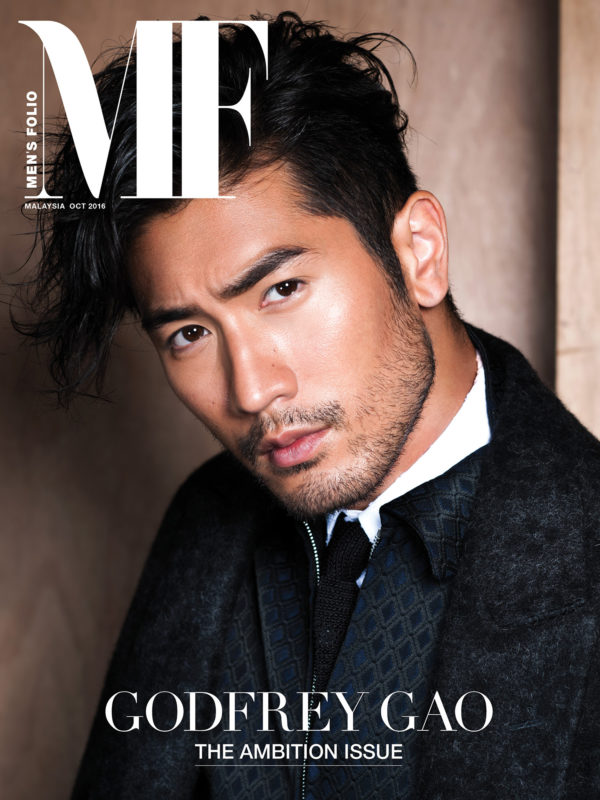 No stranger to the camera, Godfrey's progression from an in-demand model to emerging actor has seen him evolve from a drama idol to hot Hollywood up-and-comer that took the world by storm.
Whether it is providing a glimpse of his daily life, promoting his latest TV roles in Remembering Lichuan and God of War Zhao Yun, declaring his love for NBA basketball or promoting his new clothing label, Godfrey is on top of his game.
(Read on for an exclusive Q&A with Godfrey himself)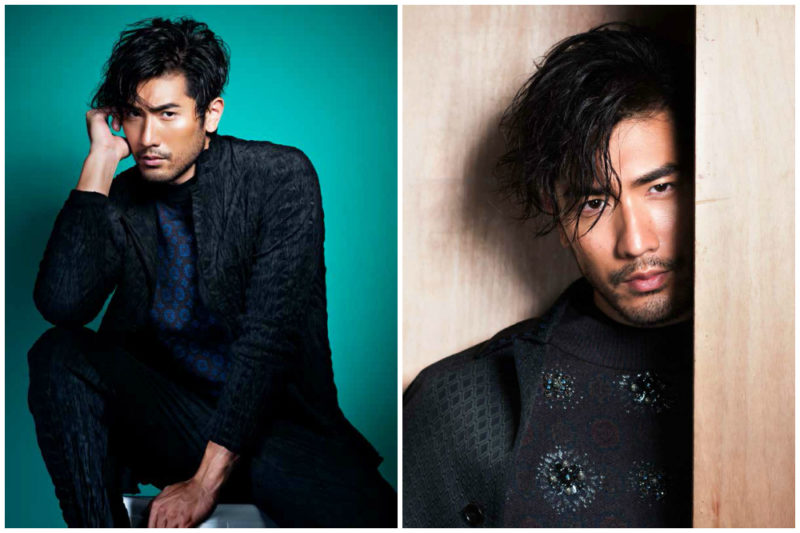 You're a returning cover personality. Were you winging it this time during the photo shoot?
[Laugh] It does get easier and the images look great! It's a good break from filming and I've always liked the high-fashion aesthetics of the magazine. Yeah, you're right. It's easier than acting and preparing for a role.
What are some of the strangest places where you've been recognised?
I had no idea I had so many Mexican fans after The Mortal Instruments: City of Bones became a worldwide hit. I've never been to the country, and as we drove into the city, I saw massive billboards of the film.
It was overwhelming to see more than five thousand fans screaming our names. We took pictures and I found it pretty exciting and scary at the same time.
Are you an effectively bilingual actor now?
English is my first language. When I first moved back to Taiwan, my command of Mandarin was horrible. My Mandarin has since improved tremendously and my English has regressed a little.
It is kind of tricky when I need to do that language switch mentally when I get interviews in English or Mandarin. I'm heading off to New York next for a romantic comedy about a struggling Broadway actor, and it will be challenging as the role needs me to be fluent in both languages.

You've met many NBA legends. Have you ever been star-struck when meeting a professional basketball player?
There was this one time when I was invited by Nike to translate for Kobe Bryant during one of his off-season trips to Taiwan. This was in 2006 when he had just dropped 81 points on the Toronto Raptors.
We were on the same basketball court and I would describe my demeanour as "kind of shy".
What is it that you admire about NBA players?
It would be the dedication of these freak athletes to their craft.
What has been your biggest extravagance since you became famous?
Well, I splurged on a Maserati GranTurismo because they gave me a good deal. Does that count?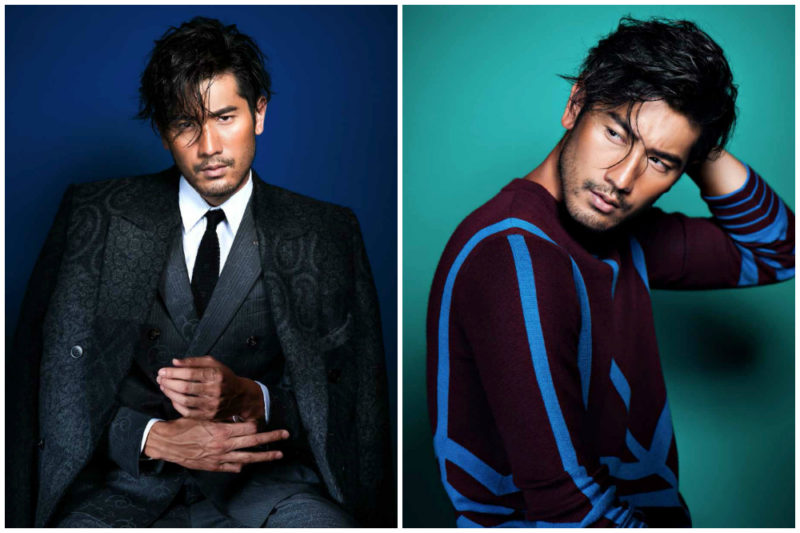 What's your next big project?
I am trying to start my own label that fuses functional sportswear and fashion – think cool dress shirts with fabrics that wick away sweat and reflector strips for bike rides home after work. There'll be shout-outs on Instagram very soon.
You are part-Malaysian and also the first Asian male to headline a Louis Vuitton campaign that was shot in Cameron Highlands. Do you still come back often to Malaysia?
I'll be back later this year for a cousin's wedding. My mom is Peranakan and she's from Penang. I also spent the last Chinese New Year there and had a blast with my uncles, aunties, and cousins.
I took long strolls on the beach and feasted on ais kacang and fried kuey teow. I love everything! I have my reservations about durians – especially the Musang King variety because they smell horrible!
(Photography: Shao Ting Kuei; Styling: Titien Wang; Hair & Grooming: Chien Weiwen; Outfits: Ermenegildo Zegna Couture, Louis Vuitton and Issey Miyake Men)
For the full interview feature and our exciting editorial spread with Godfrey Gao (@godfreygao), get your copy of Men's Folio Malaysia October 2016 issue at the nearest newsstands and bookstores or subscribe to our digital copy at www.magzter.com.