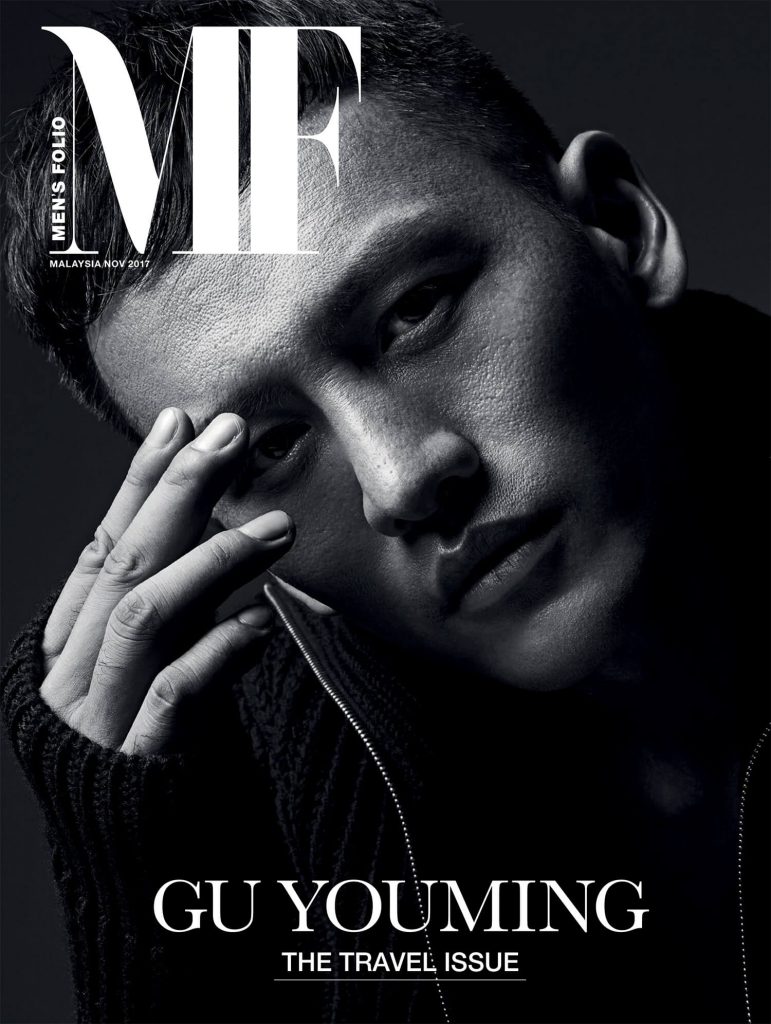 Praised to be the paragon of physical perfection, the rising Chinese star Gu You Ming is one that turns both men's and women's heads wherever he goes.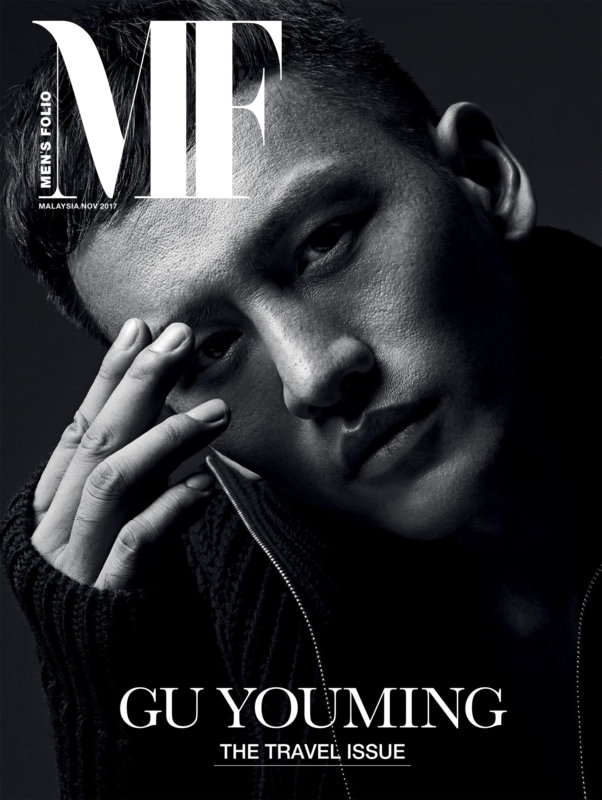 Recently named ambassador of Manhunt Singapore 2017, You Ming was in town and we managed to shoot him for our November 2017 cover story. Dressed in Dior Homme for the cover, he proves to have impeccable style and personality to pair with his six-pack abs and angular jawline.
And here's a sneak peek of his exclusive interview for your pleasure: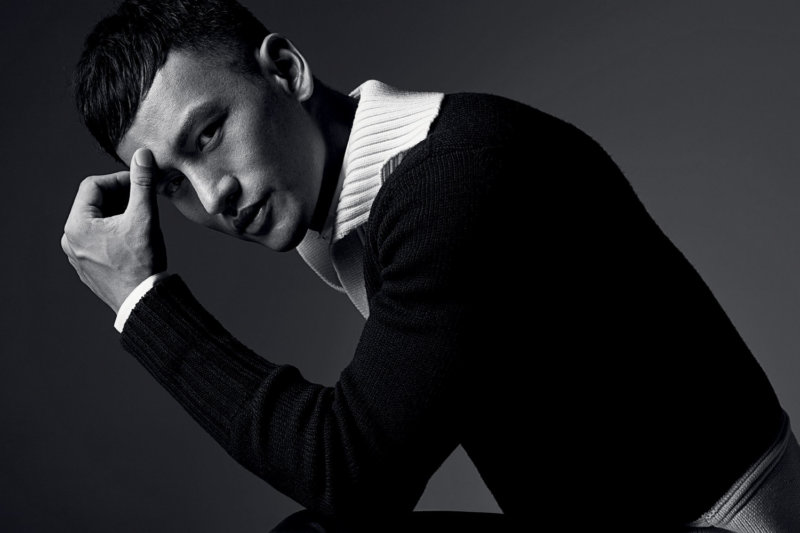 You're the ambassador for Manhunt Singapore 2017.
I'd say it's fate. When I was in my first year of university, I took part in an international male modelling competition in Beijing and emerged as a top ten finalist.
I was also the winner of the first Men's Health (China) Cool Guy competition in 2009. I have an affinity with such competitions, so when I was presented with the opportunity to be on Manhunt Singapore's judging panel, I felt compelled and extremely excited.
What's life been like since joining these competitions?
It's a drastic change, especially ever since I won the Cool Guy competition. That provided a gateway to the fashion and entertainment scenes, where I've had a taste of being on the runway, acting, singing, and going on variety programmes – all of which I've never dreamt of doing.
It opened me up to countless possibilities, and although work can sometimes be challenging, I'm blessed to be able to lead this life.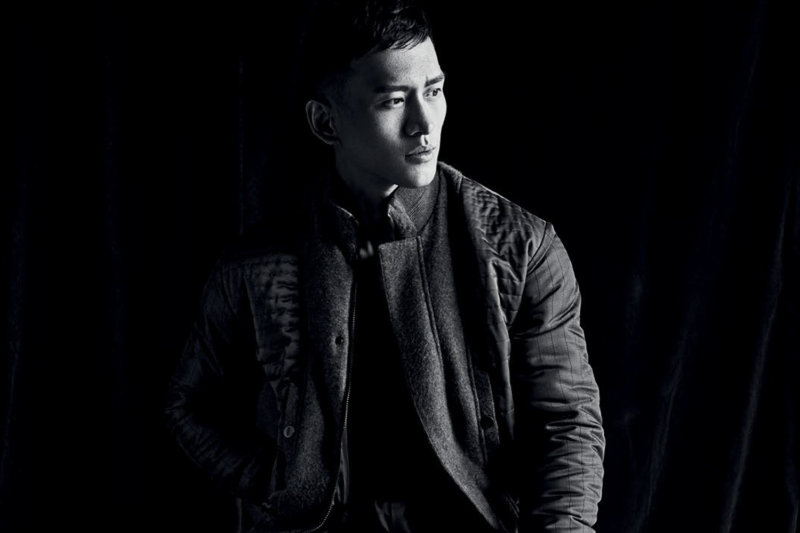 On these competitions and the likes of it.
Many people see these competitions as stepping stones to the fame and glamour of show business, and indeed some contestants have proven that they have what it takes to succeed.
But my advice would be to stay grounded and continuously learn and improve on your skills and abilities. The industry moves at a merciless pace, and if you don't keep up, you'll soon be forgotten.
Fitness personality, model, and actor – which would you consider to be your main calling?
I'm currently focusing on my acting career, but fitness has always been an integral part of my lifestyle. I enjoy sharing about my fitness journey and its positive effects to everyone. I'm open to exploring other roles in the future, as long as the timing is right.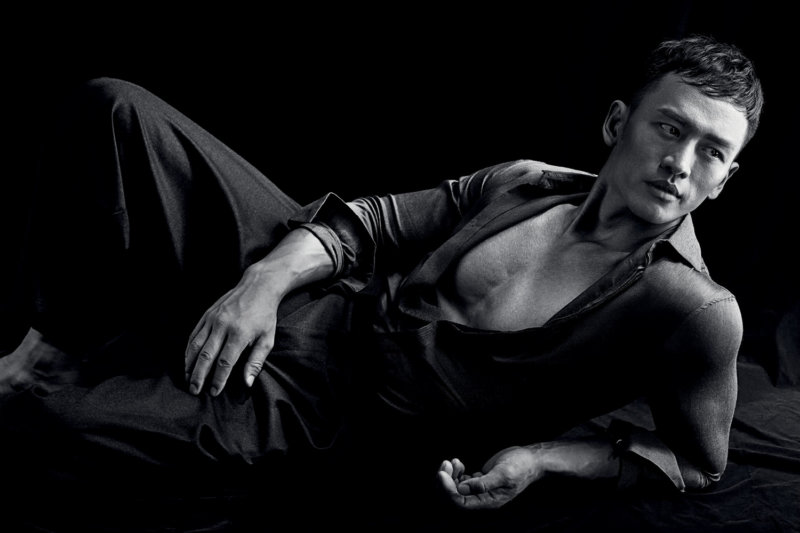 What's the craziest thing you've ever done to look good?
In terms of getting my body ready for a photo shoot or scene, I've refrained from drinking water, limited salt intake, hit the sauna, and done countless sit-ups – all to make my muscles look more defined. It's been a really tough couple of days, and anyone interested should give it a try! [Laughs]
You're obviously confident about your own body, but do you ever get annoyed when people ask you to strip for entertainment?
It really depends on the nature of the request – as long as it's within an appropriate setting, I'd definitely be happy to cooperate. I've put a lot of work into my health and fitness, so I don't mind showing off the results.
After all, having a good physique is an advantage. I cannot imagine if the circumstances are dodgy! [Laughs] I've been fortunate not to have encountered such a situation, but if I do I'd reject it for sure.
To read more of Gu You Ming's interview and see his exclusive shoot with us, you can get your latest copy of Men's Folio Malaysia November 2017 issue now at newsstands and bookstores nationwide or get your digital copy at www.magzter.com.
Cover shoot credits
Photography: Wee Khim; Styling: Titien Wang; Grooming: Benedict Choo using NARS; Production: Cindy Ow / Shining Entertainment; Outfits: Dior Homme, Bottega Veneta, Ermenegildo Zegna Couture and Emporio Armani.