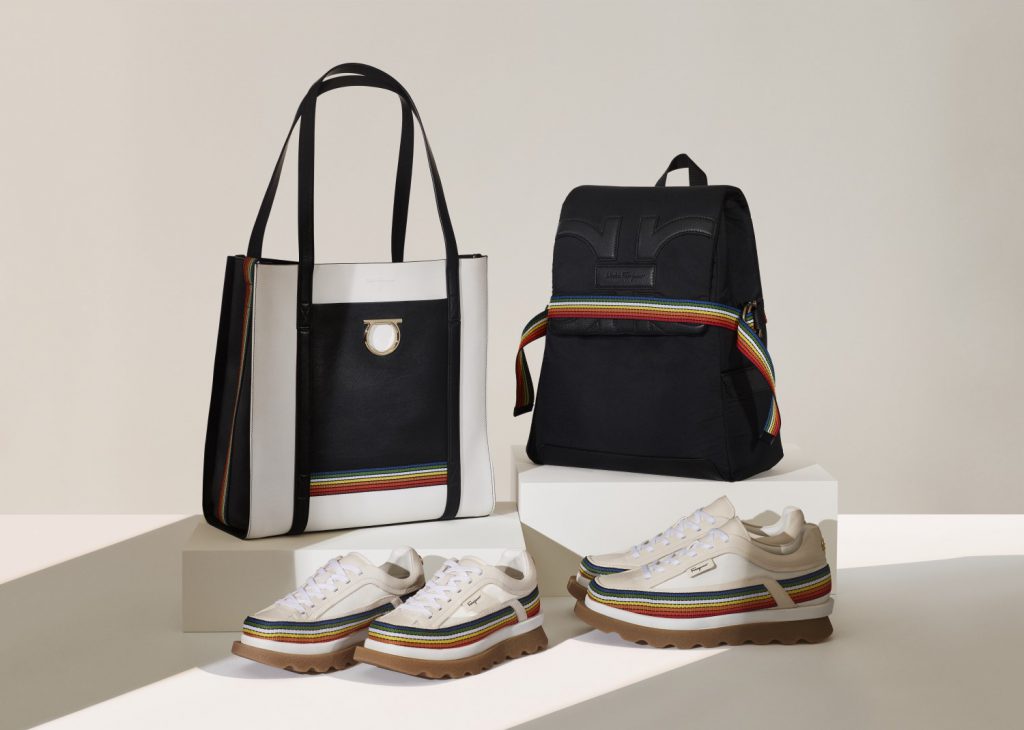 Salvatore Ferragamo unveils the 42 Degrees capsule collection. The entire range is made out of winning pieces from an international contest linked to the Sustainable Thinking Project organised by Museo Ferragamo.
The aim of the project is to encourage the development of eco-friendly technologies and materials. Dreamed up by two young designers from the Italian fashion house, Flavia Corridori and Luciano Dimotta, the 42 Degrees capsule collection comprises a men's sneaker, a women's sneaker, a backpack and a shopping bag.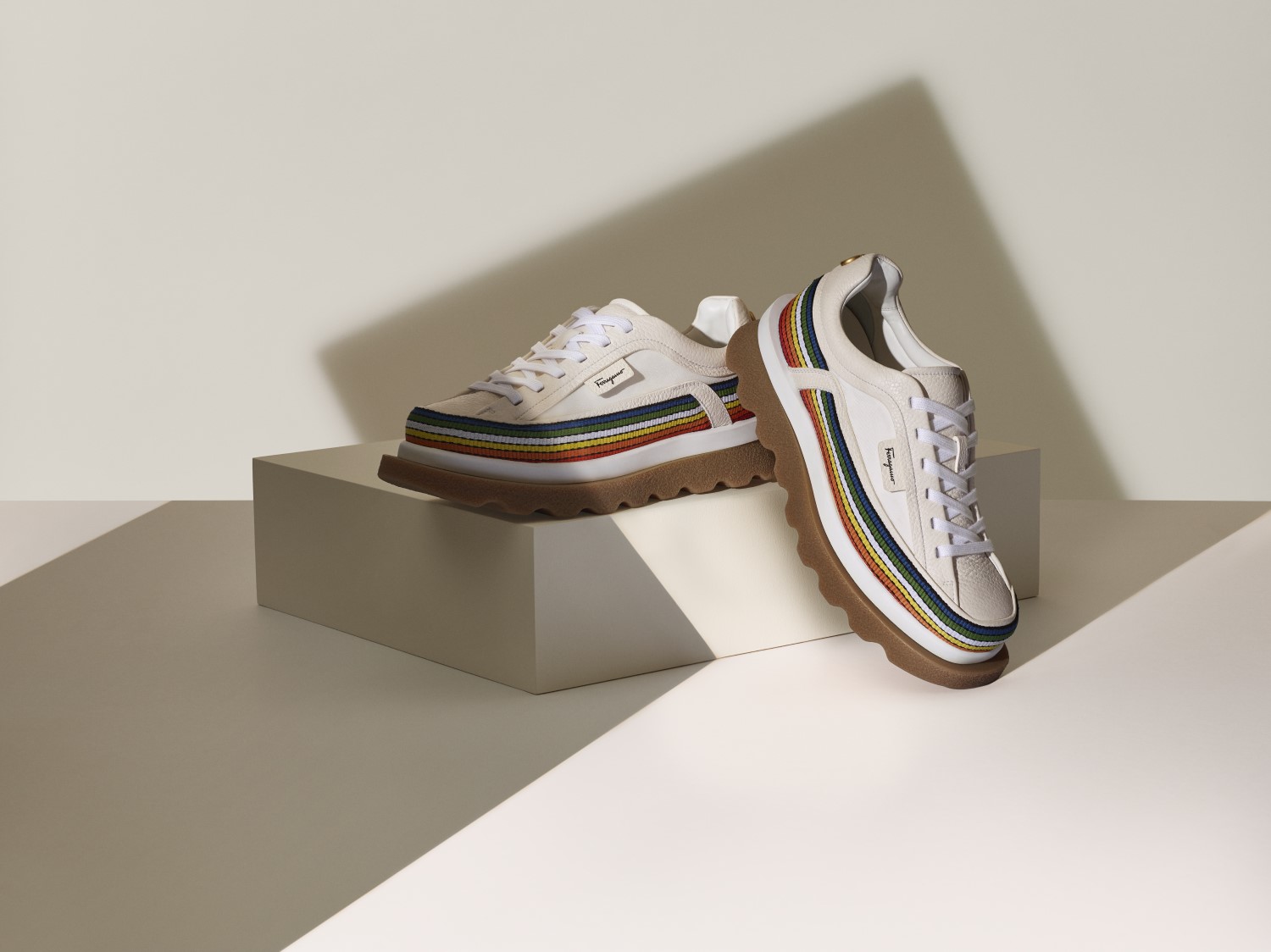 Named after the exact height of the sun to catch the rainbow phenomenon, according to the designers, the collection takes inspiration from Salvatore Ferragamo's historical archive and its iconic Rainbow sandal.
Everything from it is carefully sieved by the professional juries, judging under the criteria of innovation, the usage of sustainable materials as well as the utility of Gancini metal accessories.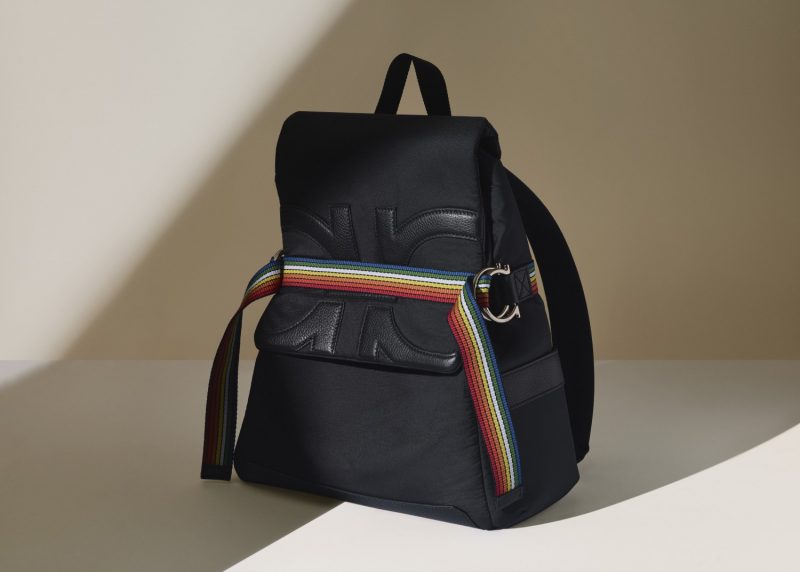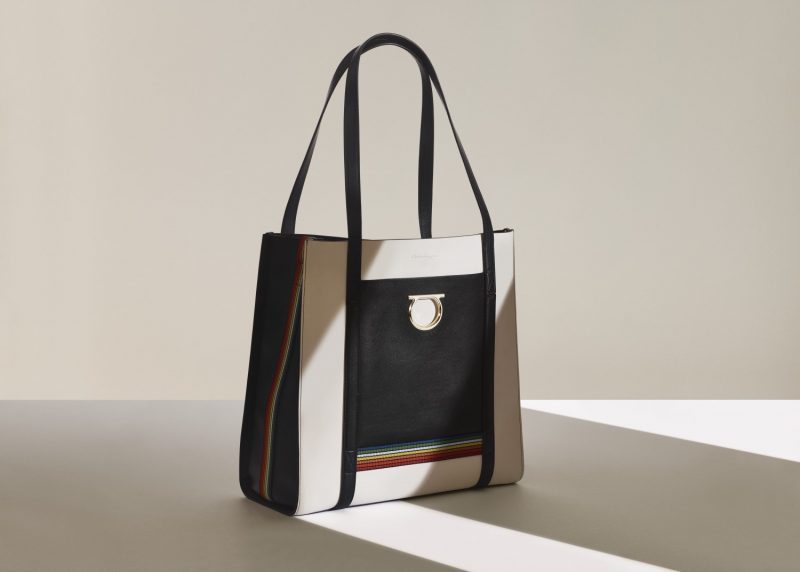 Material wise, all the components of the collection are made of sustainable materials from the transparent to traceable Italian supply chain. For the sake of environment, the leathers are tanned using wet white chrome and metal free tanning; the natural rubber on the soles of the shoes are dyed with plant-based material; fussbett insoles are made completely from organic fibres; water-based linings are used for the collection; the ribbon is made of shuttle fabric, manufactured from 100% plastic bottles and non-chemical method.
You can get your hands on the 42 Degrees capsule collection at selected Salvatore Ferragamo boutiques in Milan, London, Florence, New York, Los Angeles, Hong Kong, Chengdu, Shanghai, Beijing, Seoul and Tokyo, as well as its online store in Europe, USA, Japan, Korea and China.