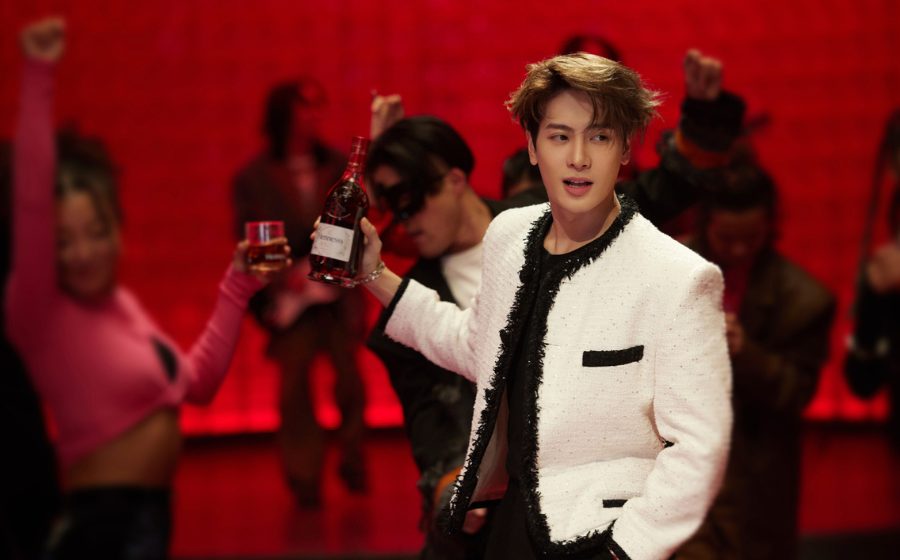 Achieving "rockstar" status in the 21st century is an achievement that very few musicians are able to boast. Doing so while breaking out of the glass enclosure that is the K-Pop industry is a story unheard of – until Jackson Wang.
Making his transition from the lead rapper/dancer in one of the most iconic boy groups of the third generation, GOT7, to international stardom as a soloist palatable to the masses, Wang has proven that he is a force to reckon with.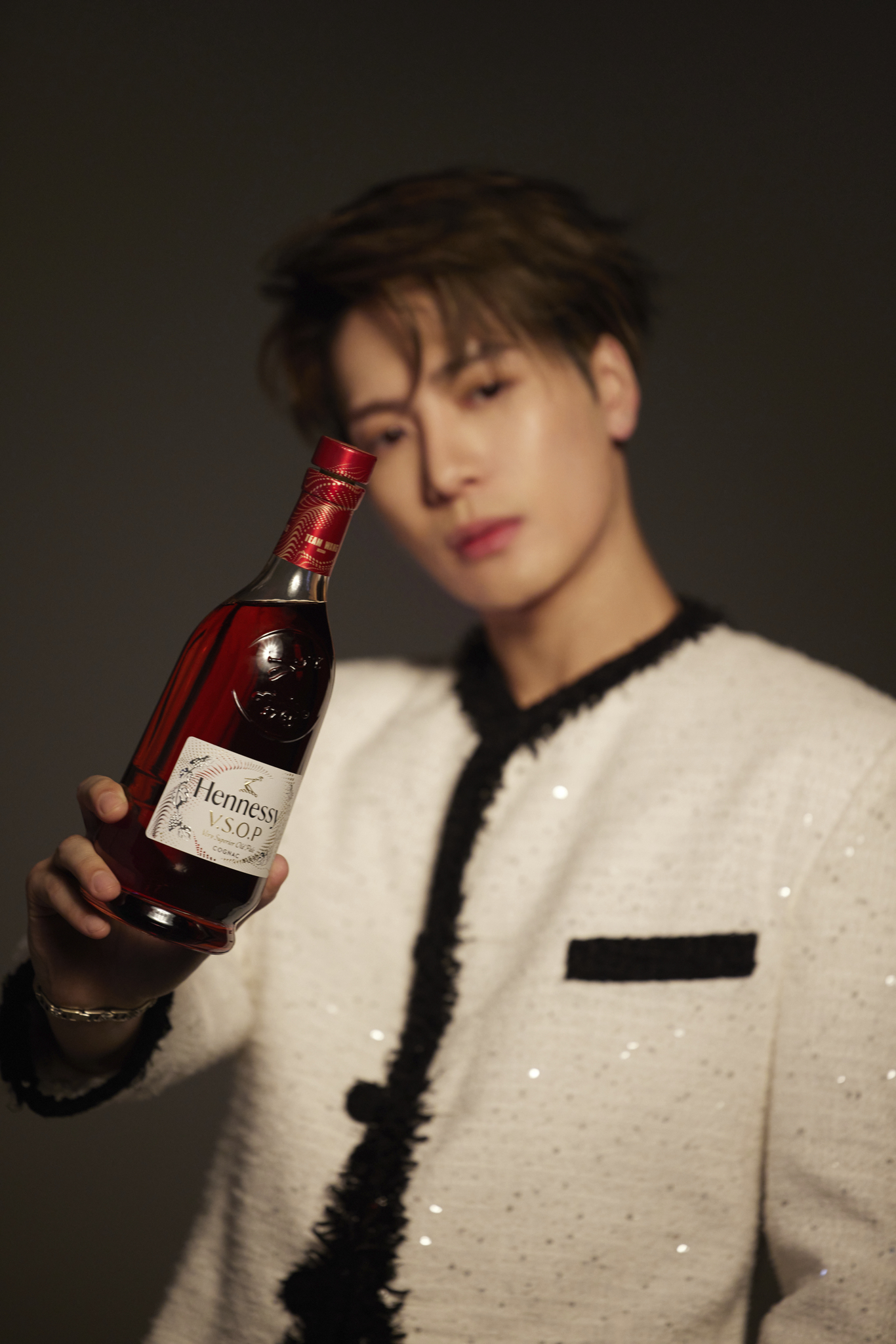 Helming his record label, Team Wang, as the creative director, as well as its luxury streetwear fashion subsidiary, Team Wang Design, as its lead designer – Wang's creativity and artistic direction have expanded far beyond his pop-idol beginnings.
Wang's latest expression of his vision comes in the form of a collaboration that fits true to his rockstar persona. Often seen performing on stage with a mic in one hand, and a bottle of 'Henny' in the other – Hennessy V.S.O.P has unveiled a vibrant limited edition bottle designed in partnership with Wang as their global brand ambassador and the Team Wang label.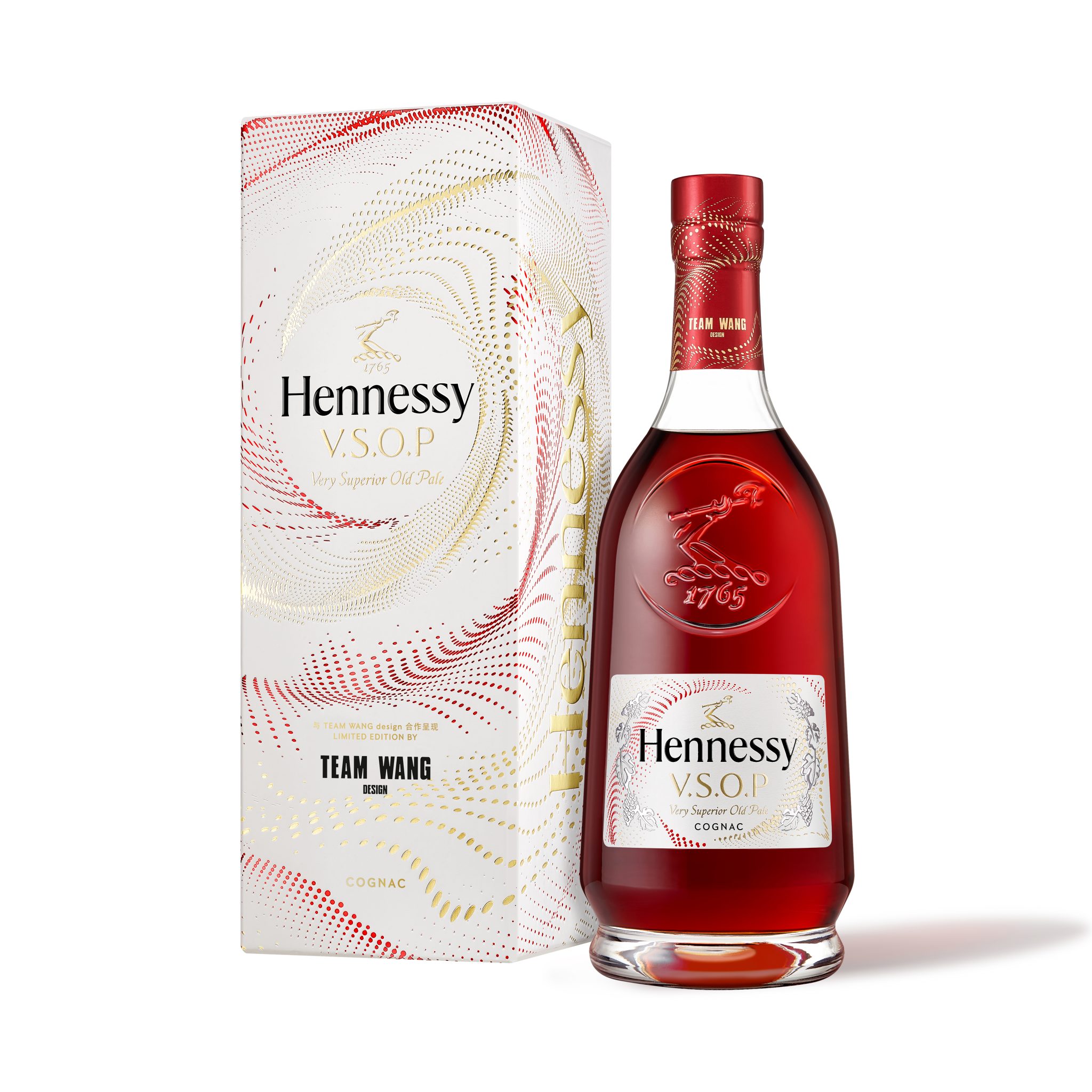 The bottle brandishes tasteful design changes including a new seashell-white label as opposed to the familiar yellow-tinged labels that don the classic Hennessy V.S.O.P bottles. This opulent colour is also extended to the bottle packaging. Both are further detailed with patterns of whirling flecks and laurels in colours of red, gold and silver. These culminate in beautiful contrast to the rich mahogany of the beloved Hennessy's Cognac that can only be described as lavish in its construction.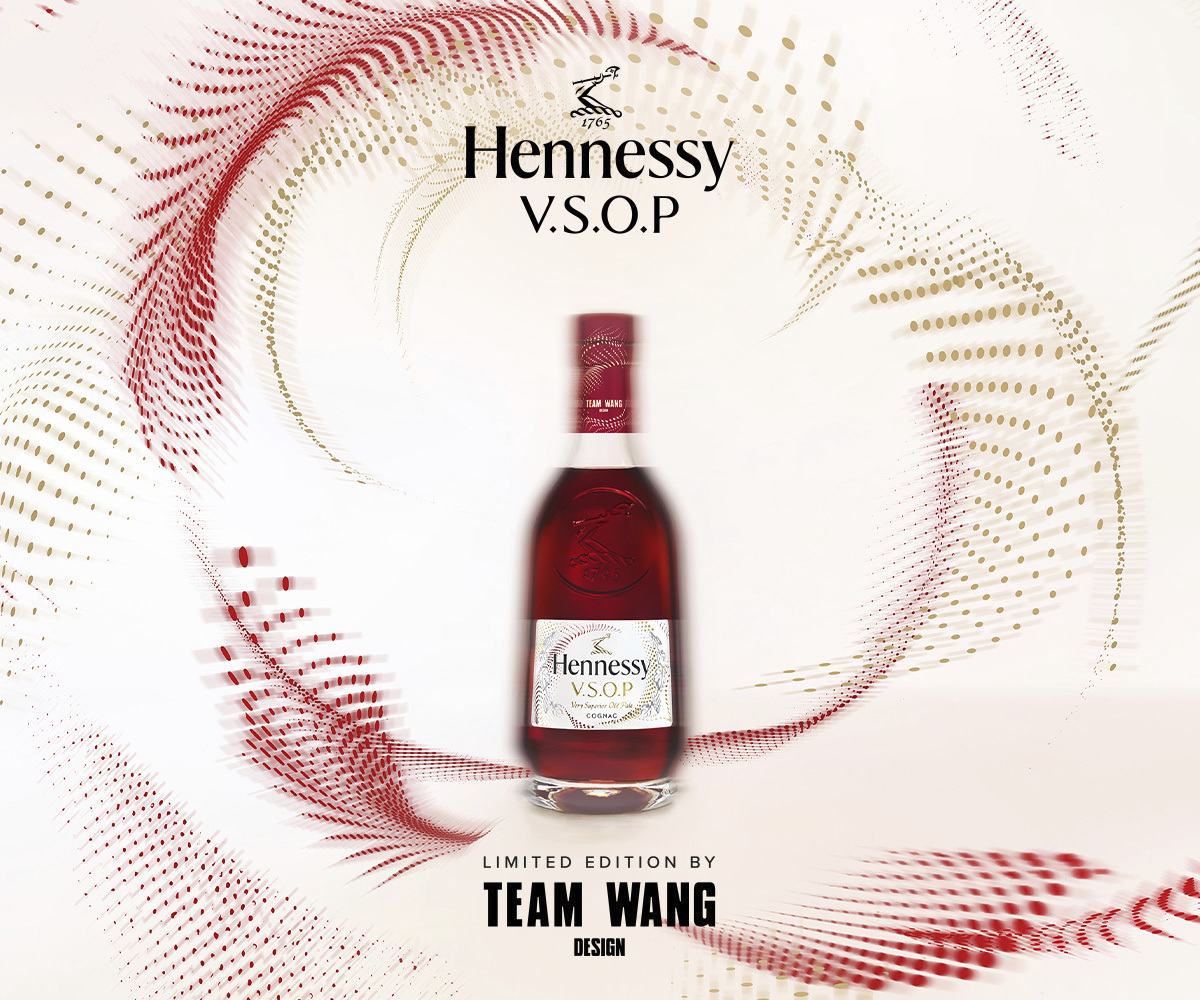 Wang and his team describe the inspiration for the limited edition design as being rooted in his visit to the Maison Hennessy in Cognac, France. It was there that Hennessy's famous craftsmanship roused his desire to convey the brand's energy and magnetism through a reimagining of the bottle design.
A series of videos titled "Mixology" visually illustrates Wang's journey through the legacy and expertise of the Hennessy brand while also depicting his discovery of the secrets to mixing a Hennessy-infused cocktail.
In entirety, equal praise needs to be extended to both Hennessy and Jackson Wang in forging a collaboration so well-suited to his famed appreciation of liquors and their common vision of luxury, that his status as their global brand ambassador is without a doubt befitting.
The limited-edition collection is now available at The Chamber in Sunway Pyramid and Pavilion Bukit Jalil as well as Shopee and The Good Stuff.