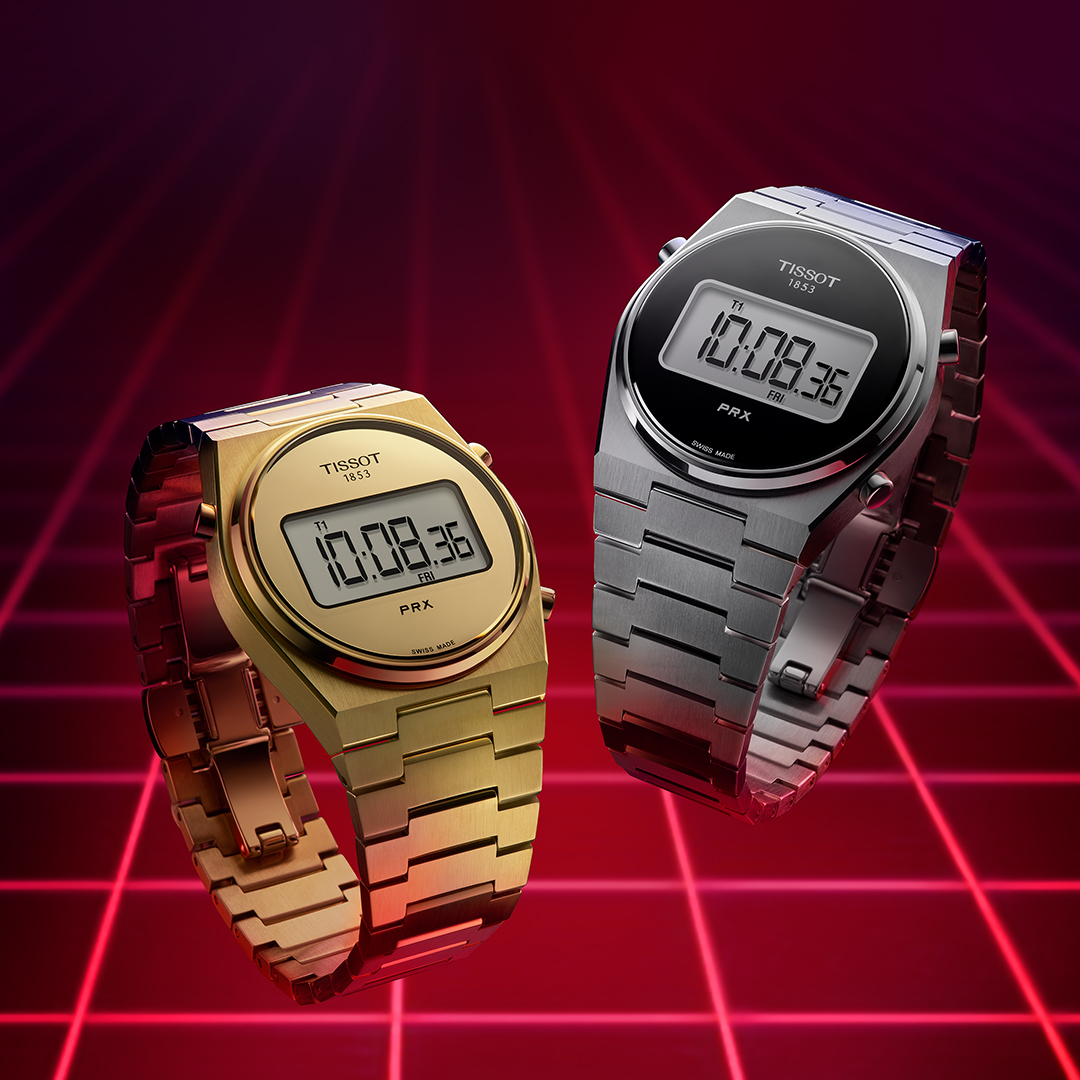 In an era where what is old becomes new again, the Tissot PRX Digital captures the essence of the past and future. After the wild success of the Tissot PRX Automatic and PRX Chronograph, Tissot pulls a rabbit out of its hat with the Tissot PRX Digital. Like its predecessor, the Tissot PRX Digital strikes the perfect balance between retro and audacious reinterpretation.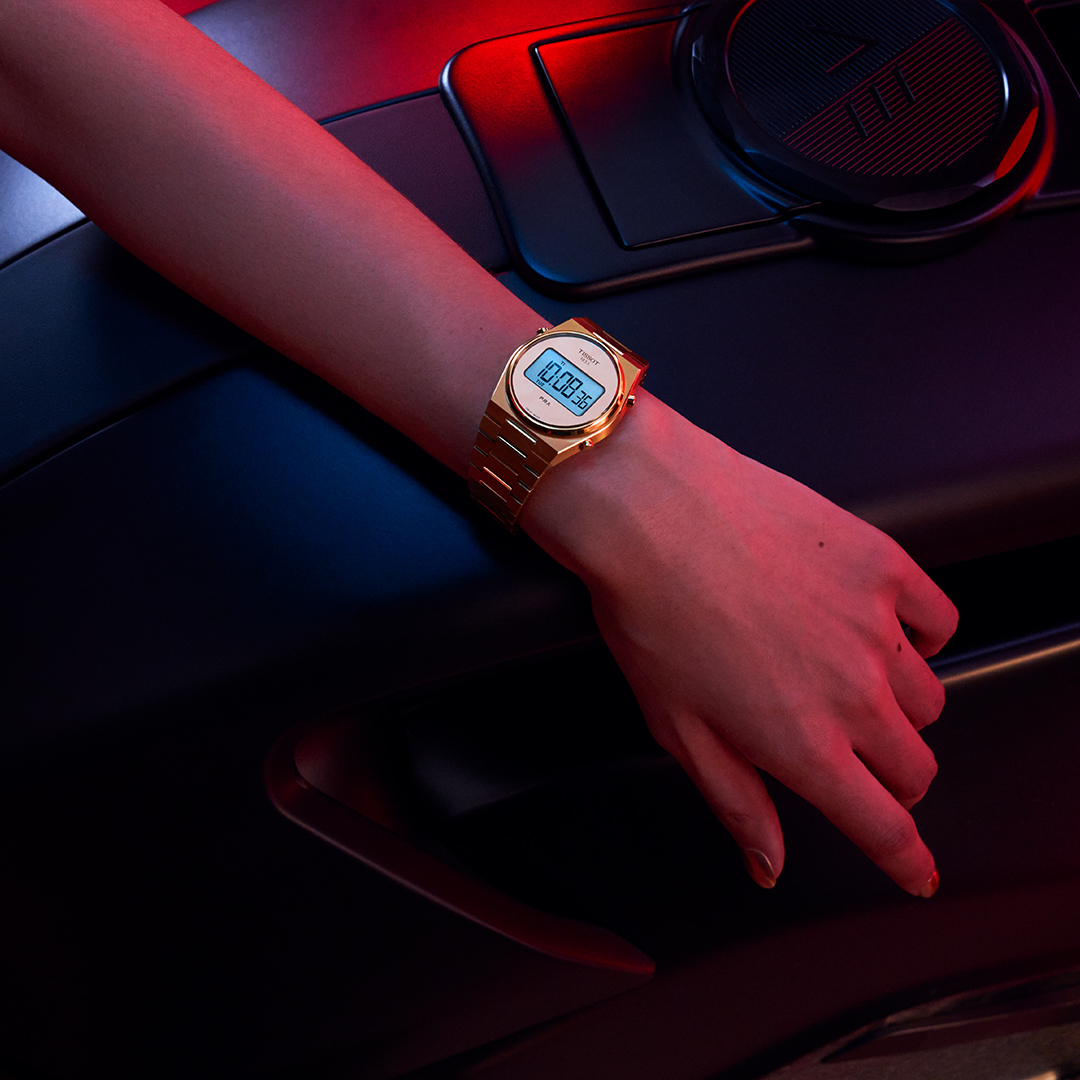 Tissot's inspiration for the new creation dates back to 1977. Amidst the Quartz Crisis that plunged the Swiss mechanical watchmaking industry into turmoil, Tissot innovated and pivoted its offerings to embrace the disruptive quartz technology. Fast forward 46 years later, the now-ubiquitous digital display finds itself housed in the cult favourite PRX case with an integrated bracelet.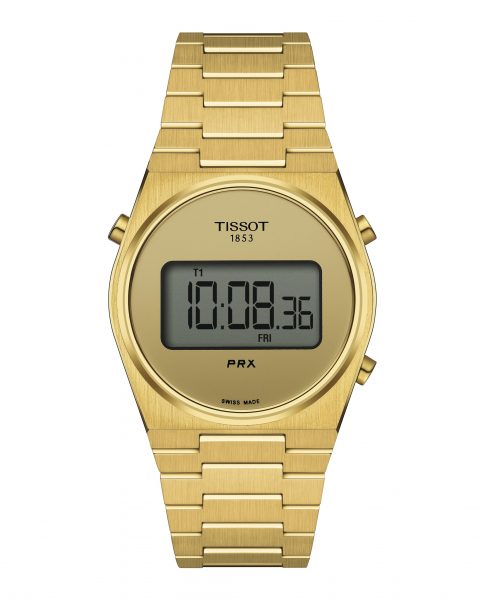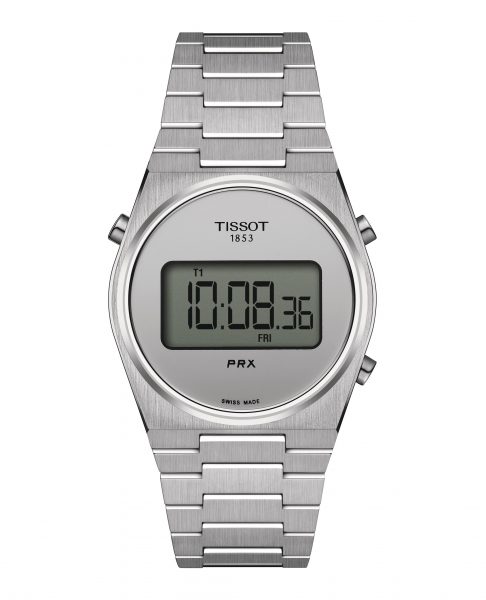 A combination of polished surfaces on the bezel and pushers and the satin-finish bracelet is bound to turn heads with the watch's retro-futuristic. The Tissot PRX Digital comes in three diverse variations, including an all-gold PVD model and a stainless-steel option with either a black or silver dial. Each iteration is offered in 35mm and 40mm diameter sizes, ensuring a perfect fit for every wrist. At the heart of the Tissot PRX Digital is the Swiss-made DGT-2040 digital calibre that controls a plethora of functions. Given the movement's electrical components, Tissot afforded a 100m water resistance and a sapphire crystal to the watch for adventures through the city.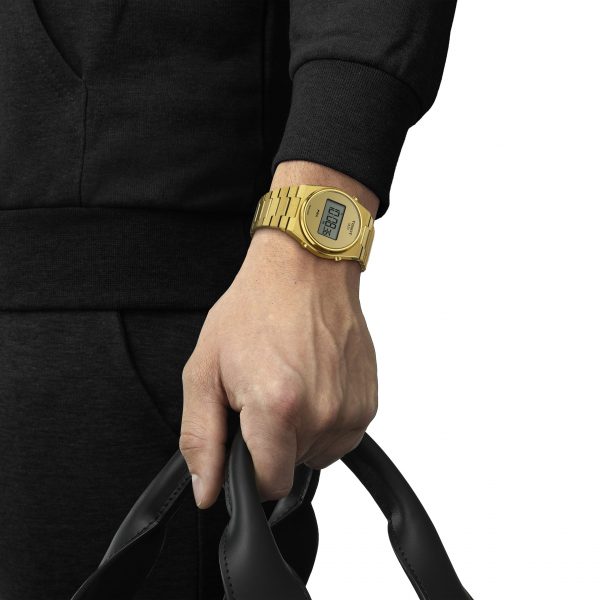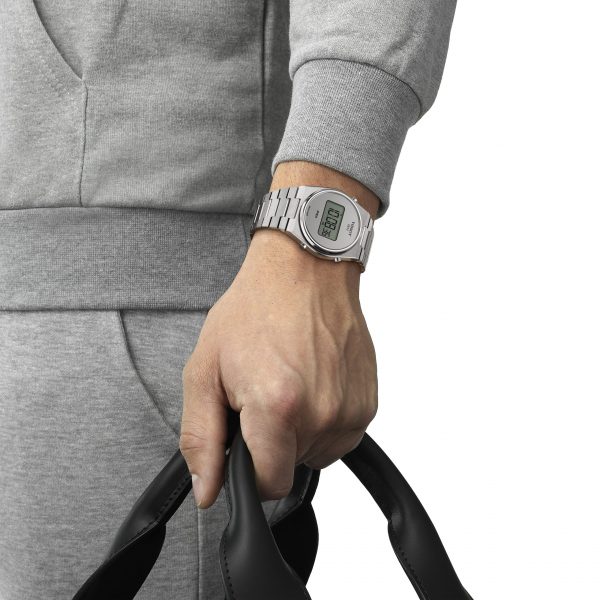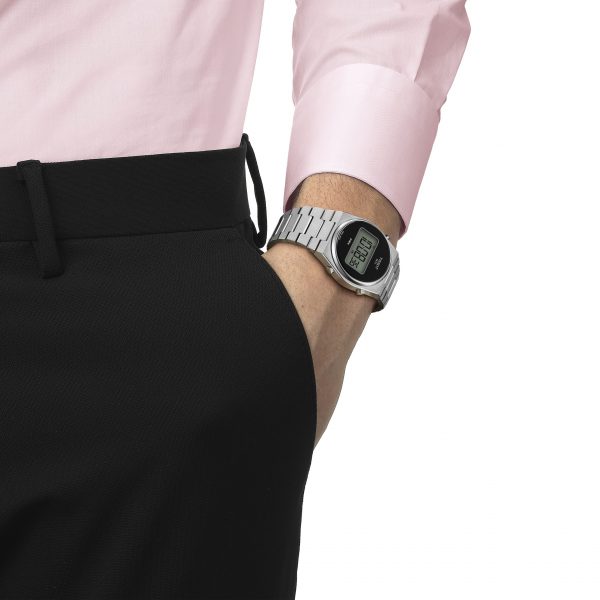 By default, the watch displays the time in true retro fashion, with the day of the week recessed below. Hitting the upper right pusher displays the date for 5 seconds before reverting to the time display. Other functions, such as the second time zone, lap and split chronograph, countdown timer and alarm, can be cycled through with the function pusher on the left. The trip down Nostalgia Avenue is complete with the LED backlight function: holding down the function pusher will turn the backlight on for 5 seconds.