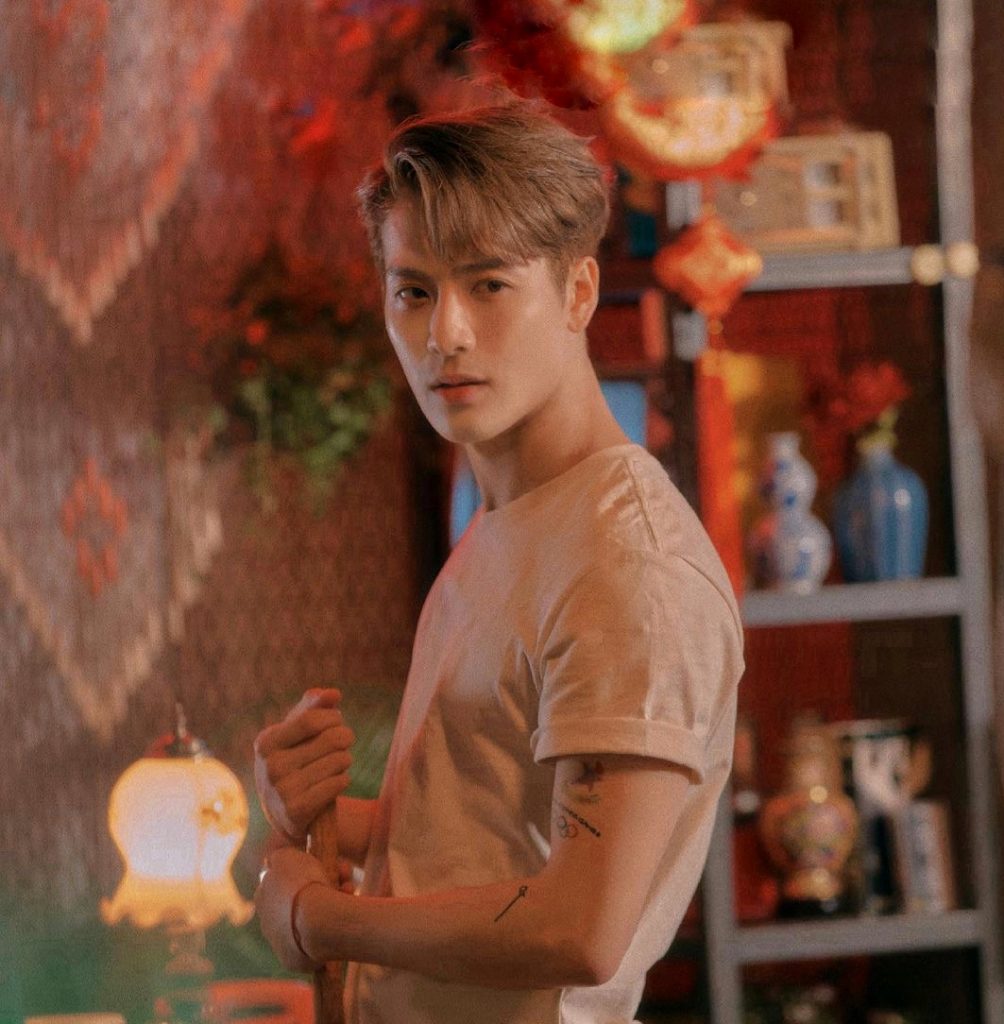 It has been over 3 months since Jackson Wang (@jacksonwang852g7) and his fellow GOT7 bandmates left JYP Entertainment, the agency that started their journey.
And now moving forward with his own agency and production house TEAM WANG (@teamwang), Jackson shows no sign of stopping down as he released multiple comebacks this month that featured special collaborations with international artists like Rain (South Korea), Afgan (Indonesia) and Vava (China).
To cap off the month of March (which is truly the month of Jackson Wang), the star drops another new single titled "LMLY" (translating to "leave me loving you"),  with a music video that brings back the nostalgia of Hong Kong in the 90s. This theme is a follow-up to Jackson's previous release "Pretty Please".
We are fortunate enough to be offered an exclusive interview with Jackson, where he shares more about his latest comeback. Read on now to find out more:
View this post on Instagram
2021 has been a very busy year for you with multiple song releases and collaborations with artists all over the world including Afgan and Rain. What inspired these collaborations and how did it all started?
Both Rain and Afgan are incredible artists I admire and I'm thankful I was able to collaborate with them this year. TEAM WANG was lucky to work closely and produce music and video for the legend Rain on "Magnetic" in Korea before I left for China.
We got to spend time in the studio, as well as shoot the music video together. That experience was surreal to me because I've always looked up to Rain as an artist, ever since I was a trainee at JYP. For us to release a single together a decade later is literally a full-circle moment.
As for "MIA" with Afghan, we had to collaborate virtually, but it was still an exciting experience and I hope we get to link up in person soon.
For your new song and the fourth one for the month of March, what inspired the concept and message for "Leave Me Loving You"?
"LMLY" is a love song and the heart of it is within the chorus, which starts with the line, "leave me loving you." As people, naturally, we can be very afraid of putting ourselves out there, especially when it comes to love. Simply, "LMLY" is about finding the courage to tell someone you love them.
What do you hope your fans would take away after listening to this song?
I hope it gives them the courage to put themselves out there, whether it is emotionally or in pursuing an aspiration, goal. If you love someone, you should let them know!
We've heard the news that you planned to release more than 40 songs this year which include 2 albums in both Chinese and English. What drives you to launch so many new projects this 2021?
I want to share as much of myself as possible this year – all the different sounds, stories and ideas that show who I really am.
Moving forward in 2021, what would you like to tell your fans?
Thank you for always supporting me. Please take care of yourself and I hope I can fly to visit all of you. I miss you all so much.
The new single "Leave Me Loving You" by Jackson Wang is now out worldwide on all platforms including YouTube, Spotify and Apple Music.