Whether you know it as a singlet, a wife-beater, an undershirt or a vest; in menswear, there is no staple that can rival the charismatic allure of the humble tank top. In its basic construction and plain facade is the potential that opens up opportunities for any style of dress across a spectrum of formality in dress codes.
Sported by celebrities whose style zeitgeist have earned acclaim for being ostentatious or loud (CC: Taeyong of NCT), the tank top's prospect has bearings in more than just its understated quality. Whether the silhouette of choice is skin-tight and silhouette-baring or breezier and looser, its hallmark sleeveless construction and typical shapely fit can add a quality of attention, or alternatively, intrigue to divert any gaze toward the human form.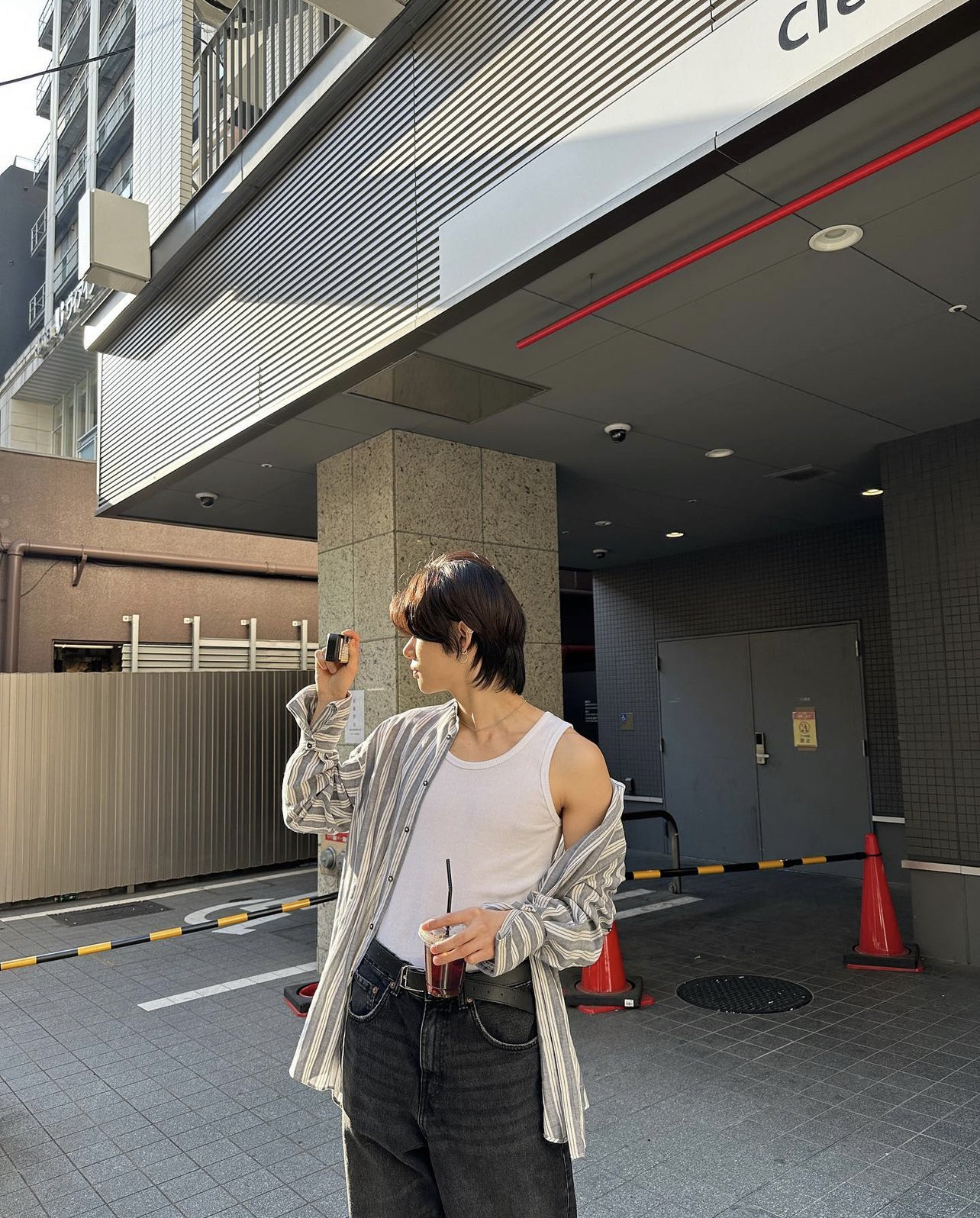 The tank top also ranks superior when measured in its layering capabilities. A great wardrobe addition for the changing of the seasons, layering an undershirt can moderate the amount of skin-showing. It can deliver a fresh contemporary balance to otherwise conservative ways of wear — in spotlighting the collarbone.
And luxury has not turned a blind eye to the burgeoning demand for such staples. Central logo placements and premium materials aside, brands like Dion Lee have made a case for alternative constructions, with the addition of detailed asymmetry, cut-outs or looped hems.
Below, shop the Men's Folio curation of all the best vest options in the market right now.
Prada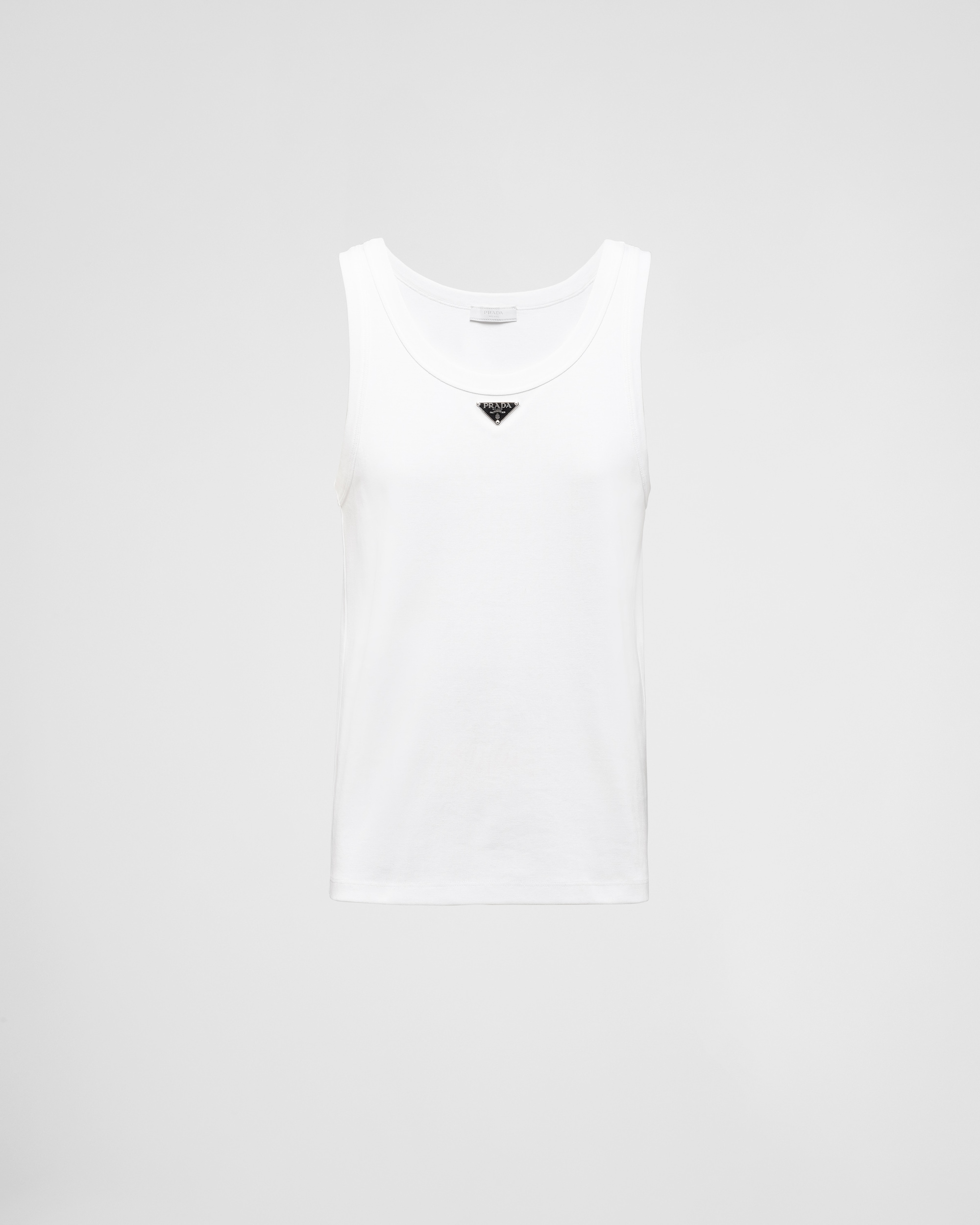 Check it out via Prada.
Dion Lee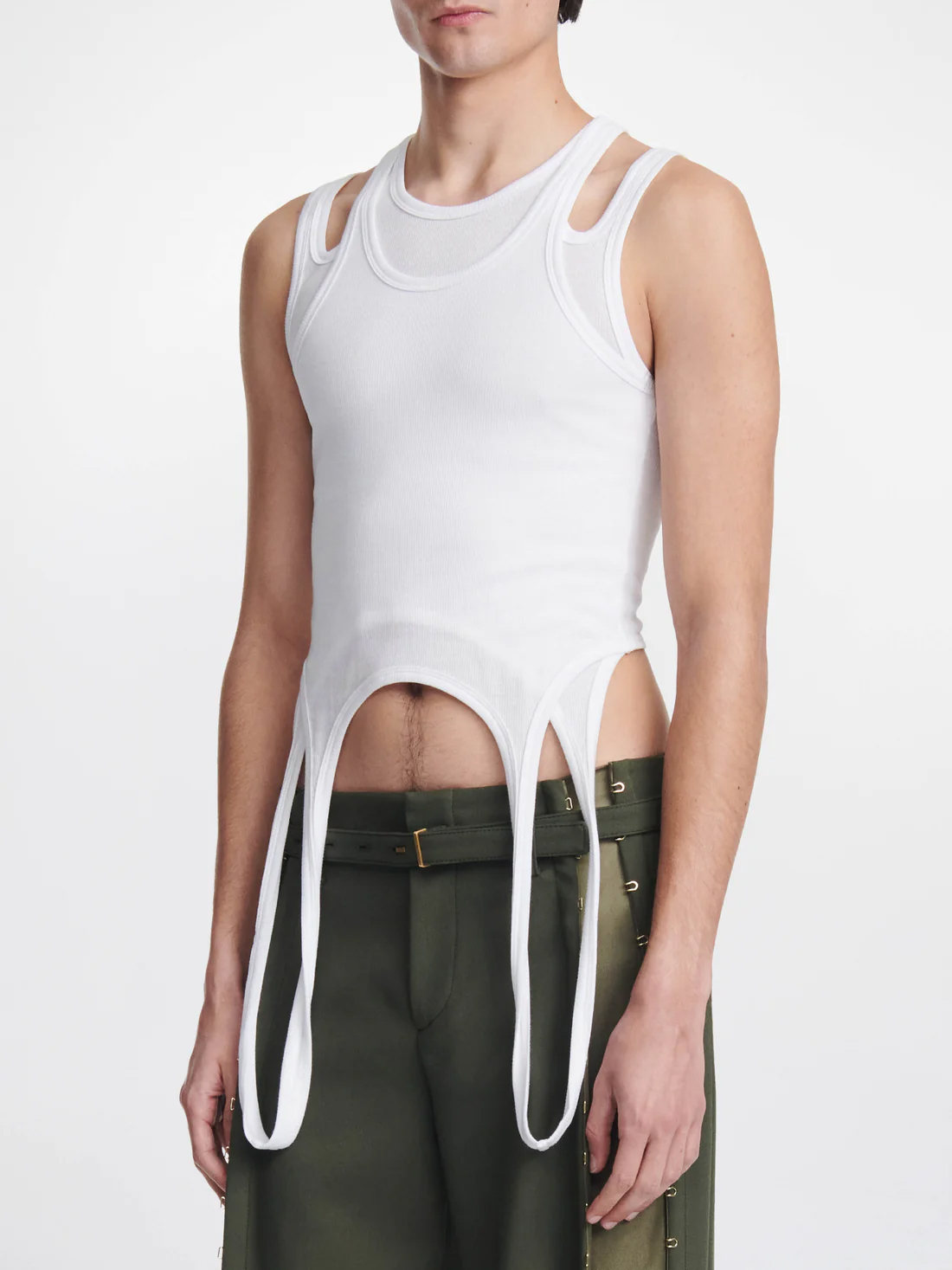 Check it out via Dion Lee.
Helmut Lang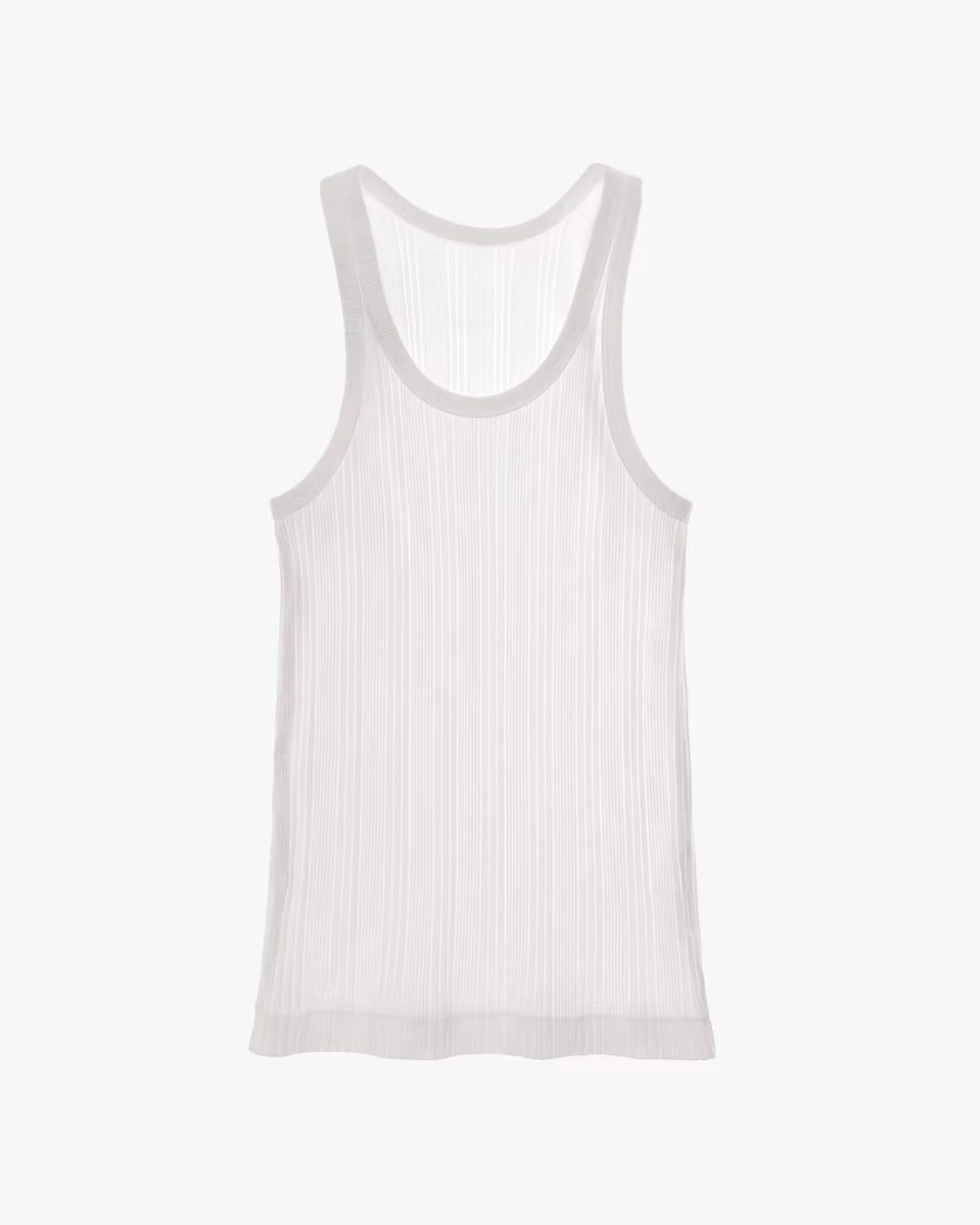 Check it out via Helmut Lang.
Gucci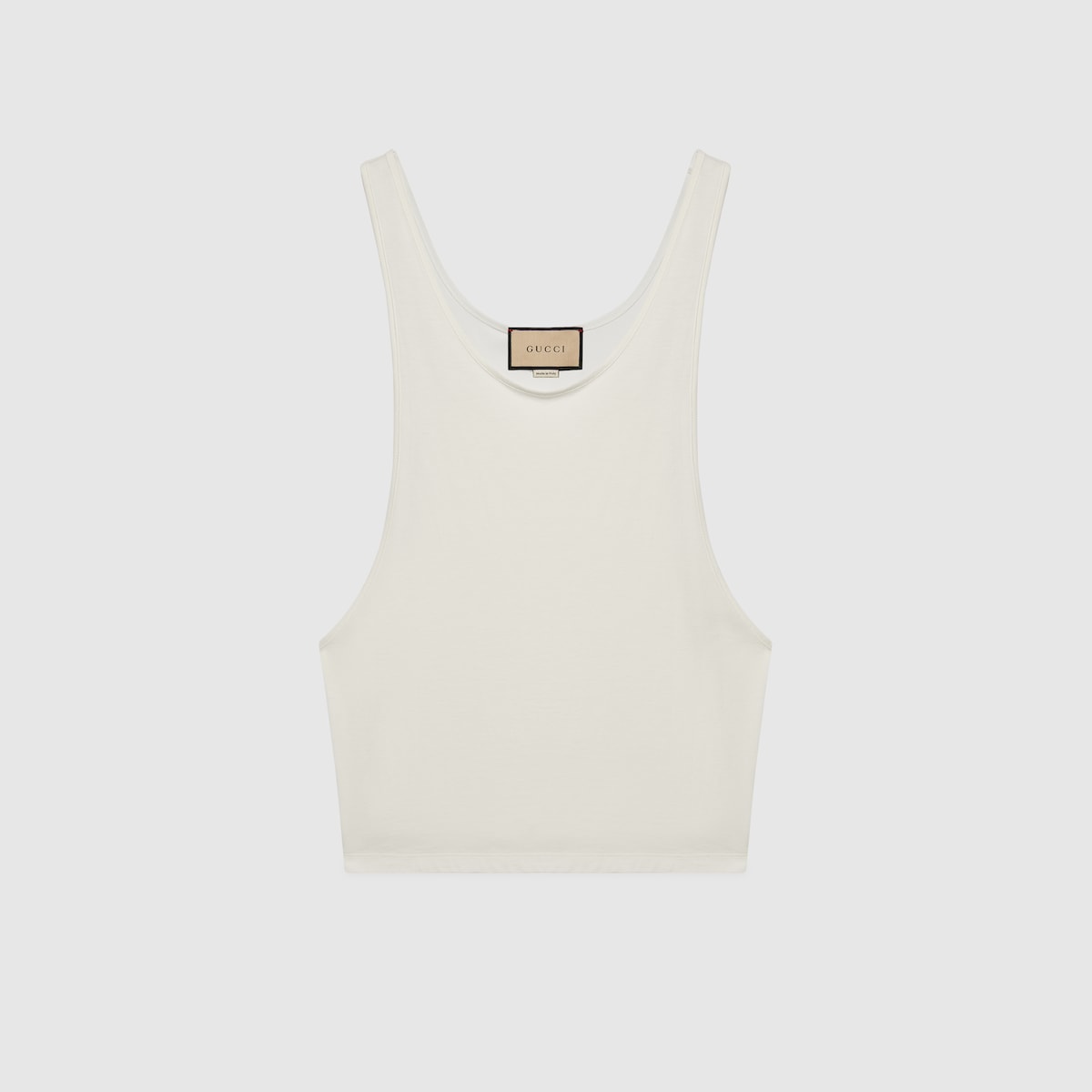 Check it out via Gucci.
Givenchy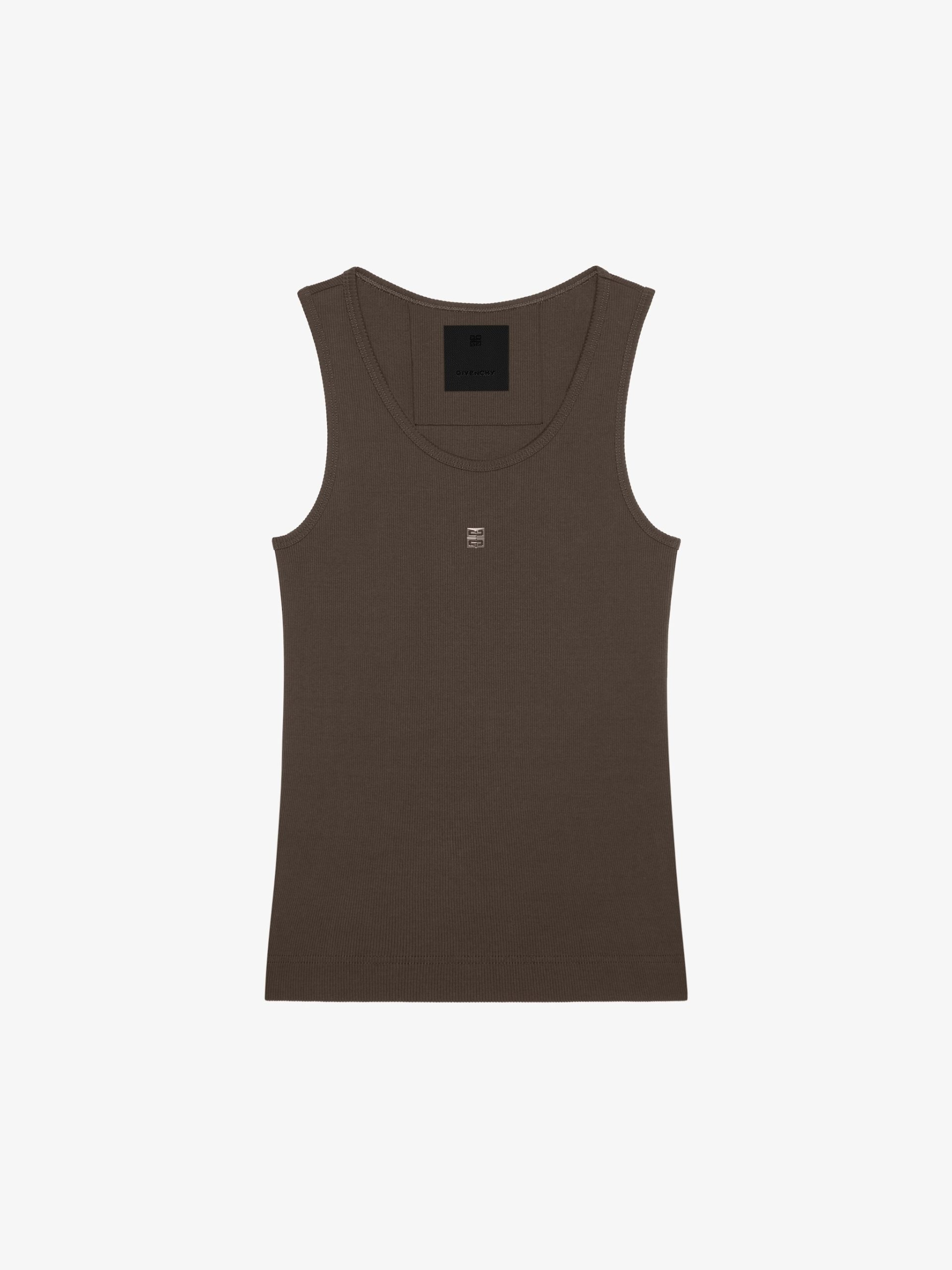 Check it out via Givenchy.
Saint Laurent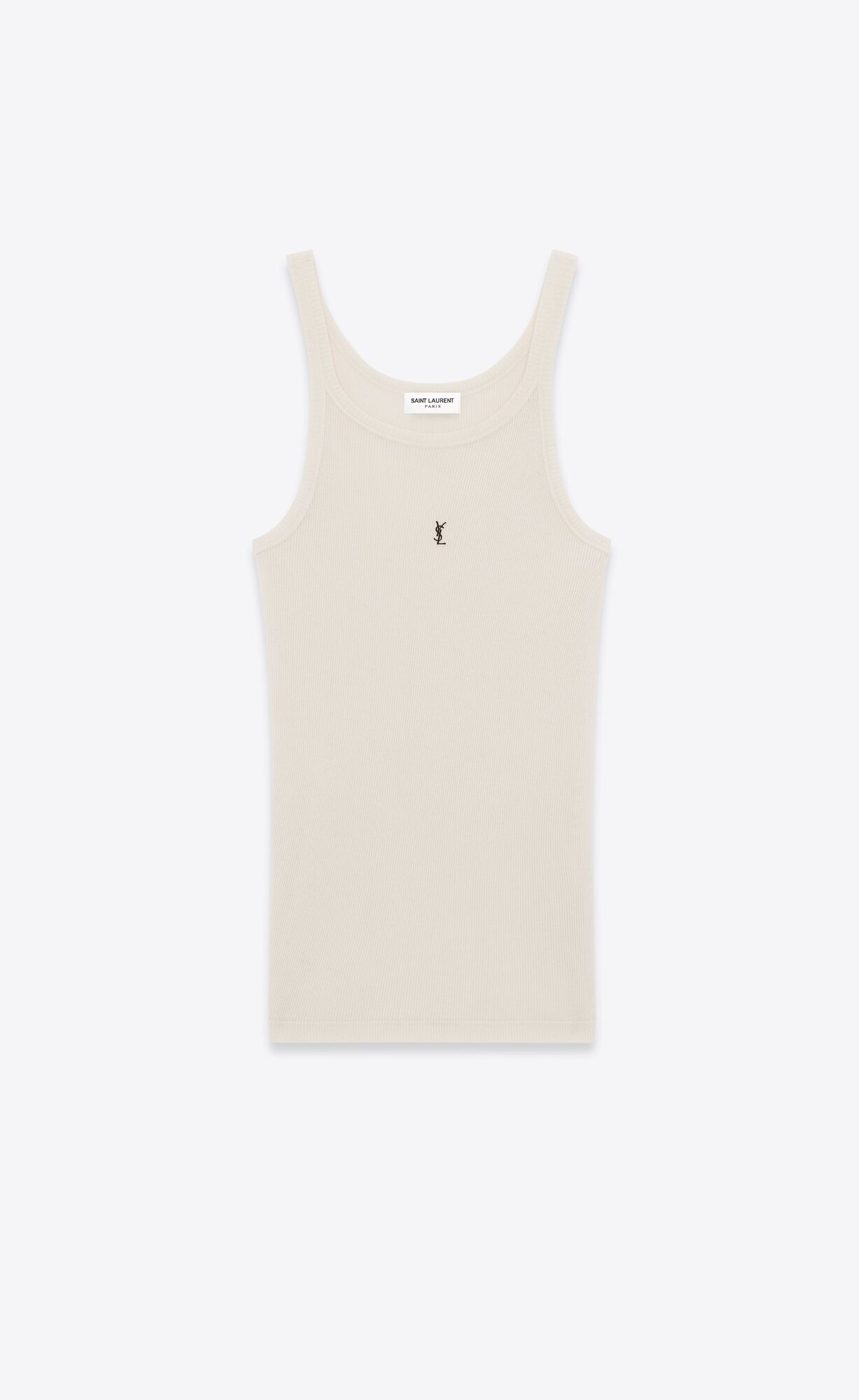 Check it out via Saint Laurent.
Loewe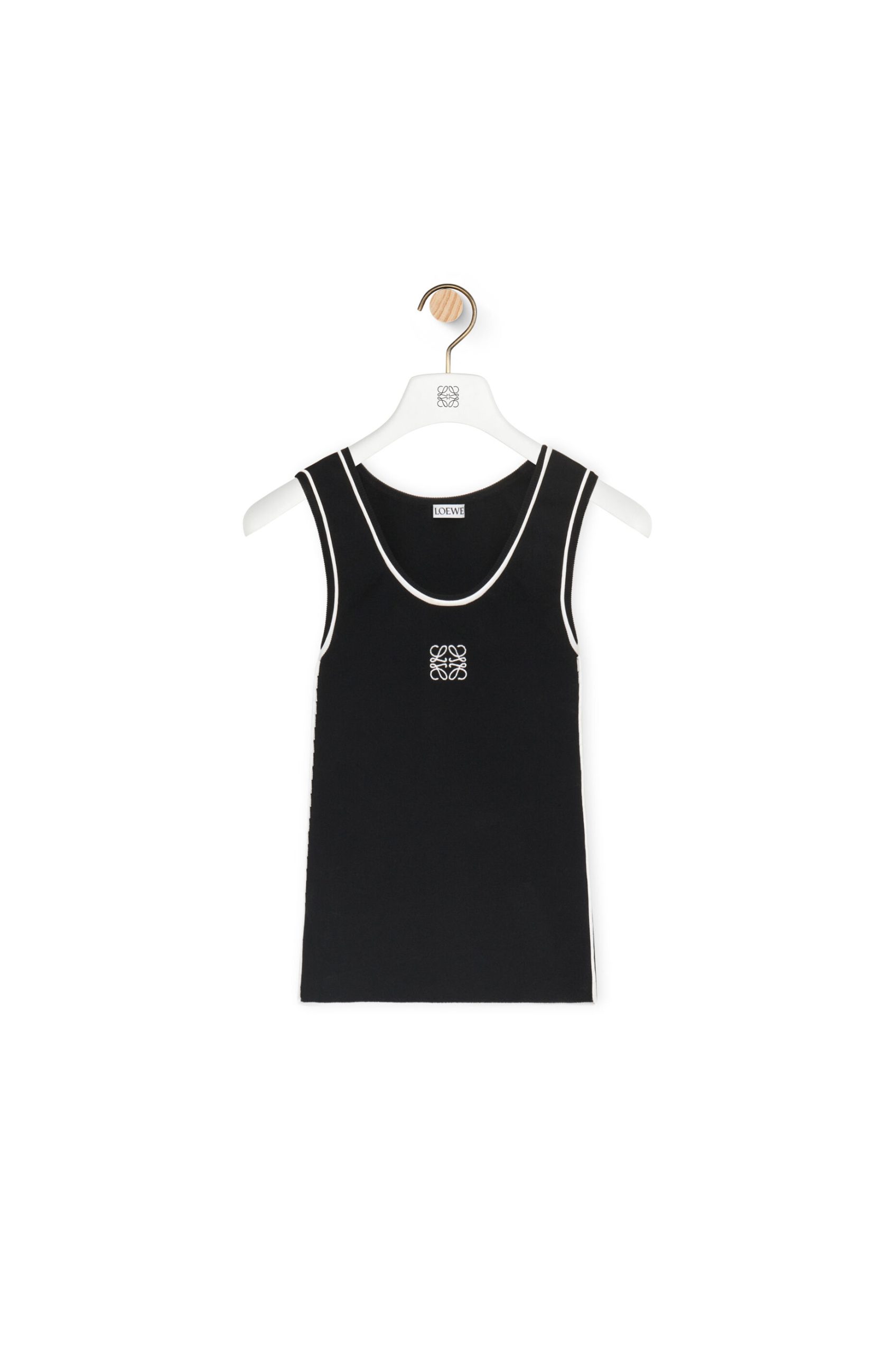 Check it out via Loewe.
Thug Club

Check it out via Thug Club
S.S.Daley


Check it out via SSENSE.
Marine Serre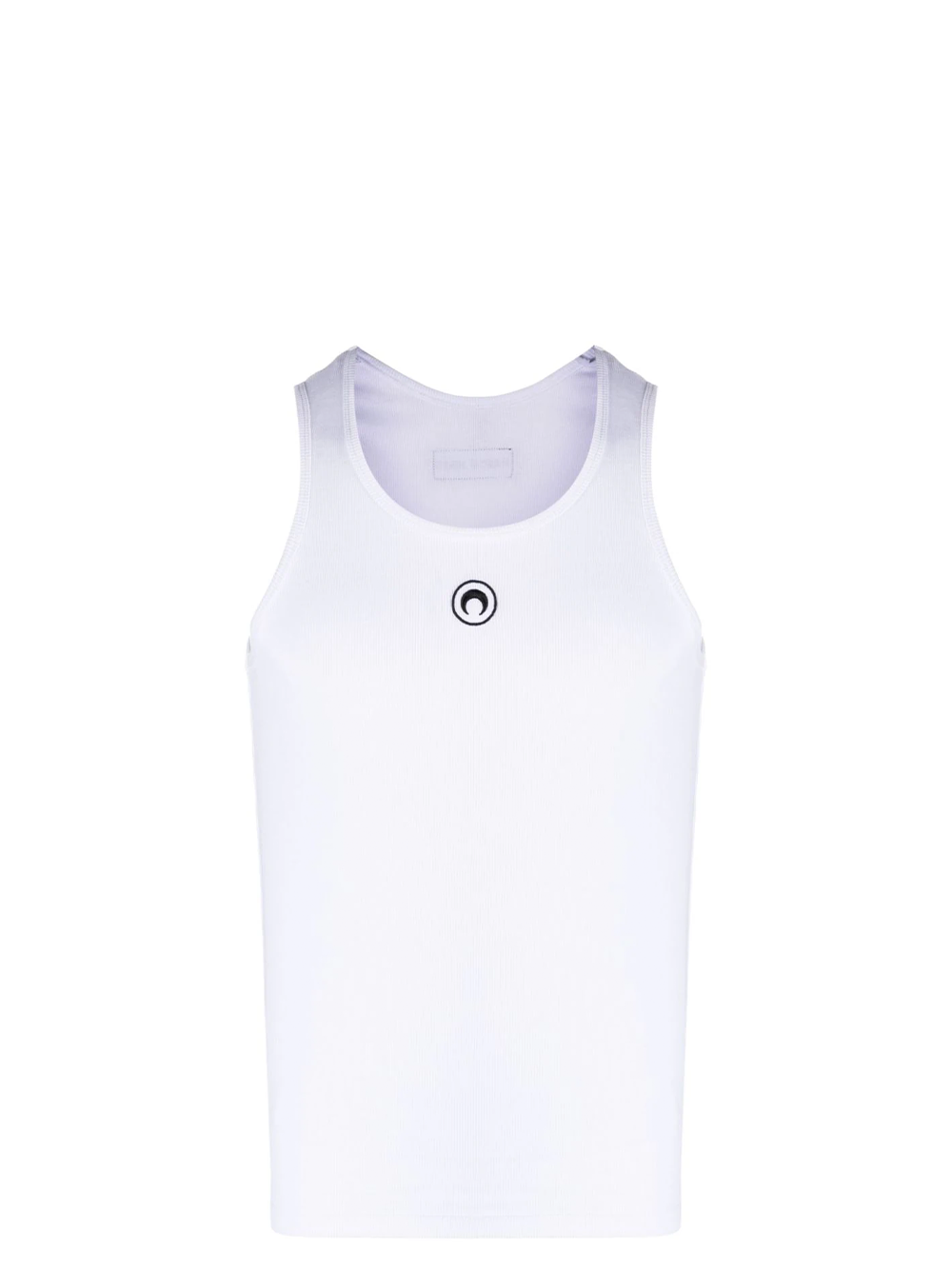 Check it out via Club 21.
Miu Miu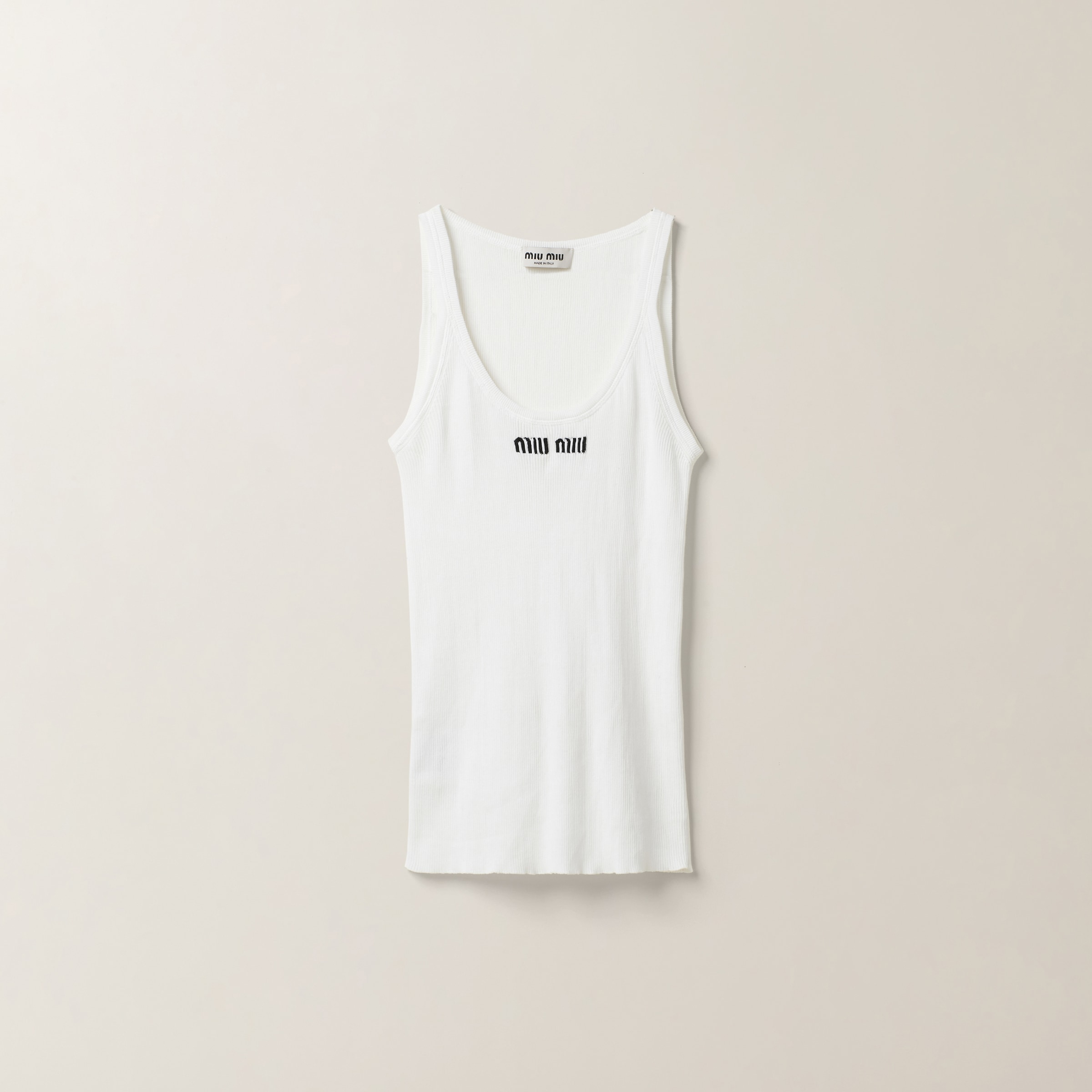 Check it out via Miu Miu.
Ludovic de Saint Sernin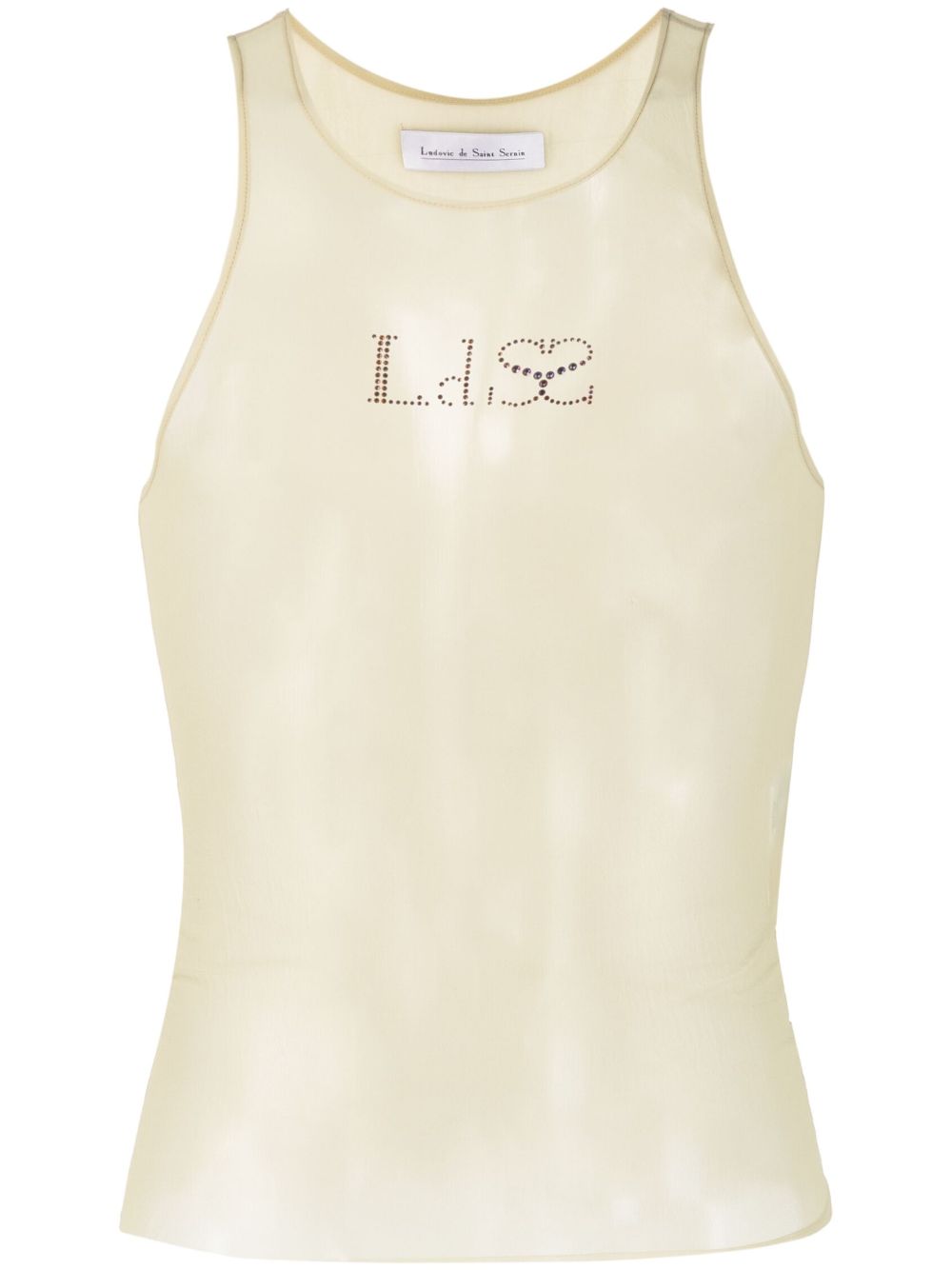 Check it out via Farfetch.
Courrèges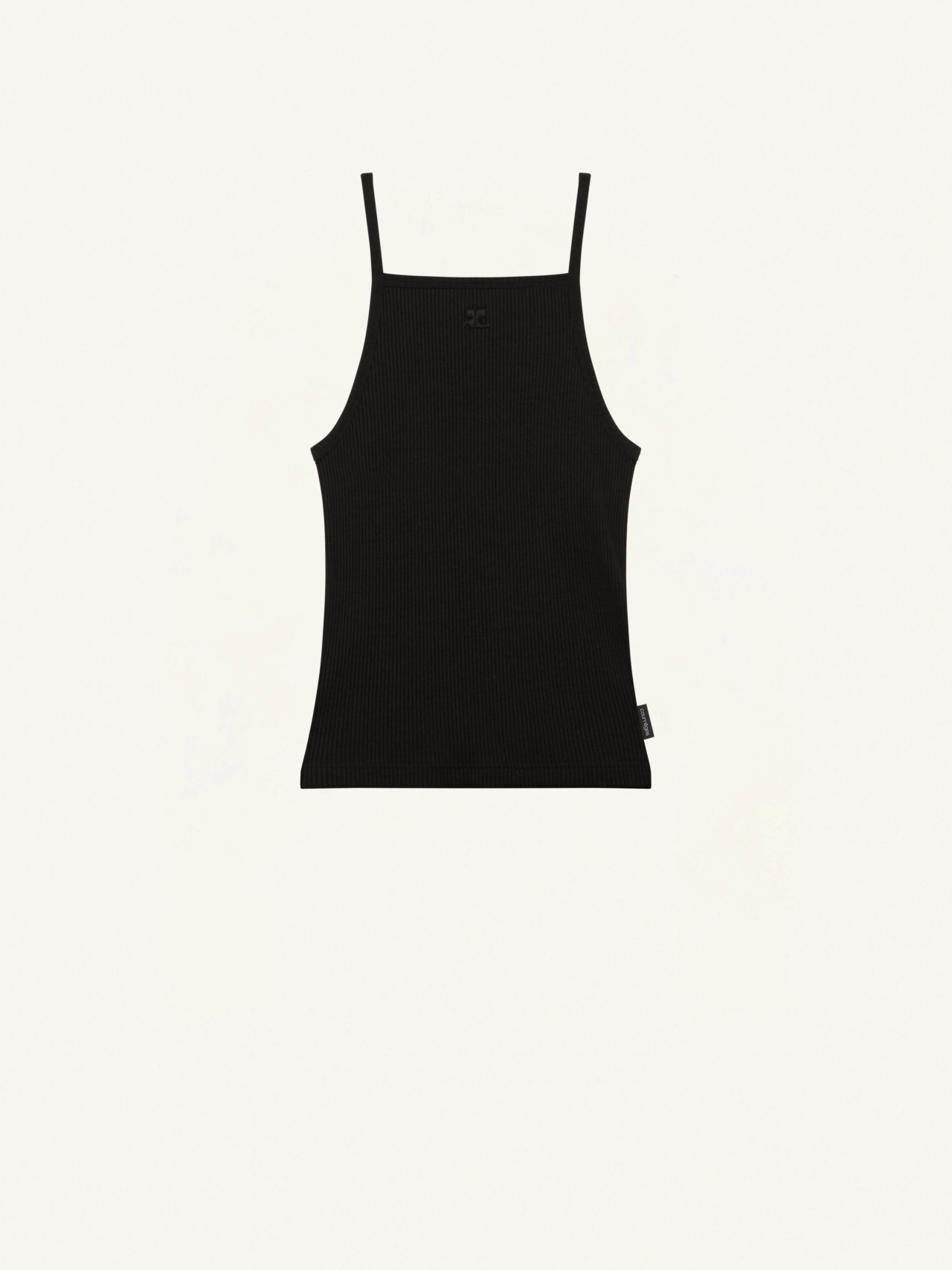 Check it out via Courrèges.
51Percent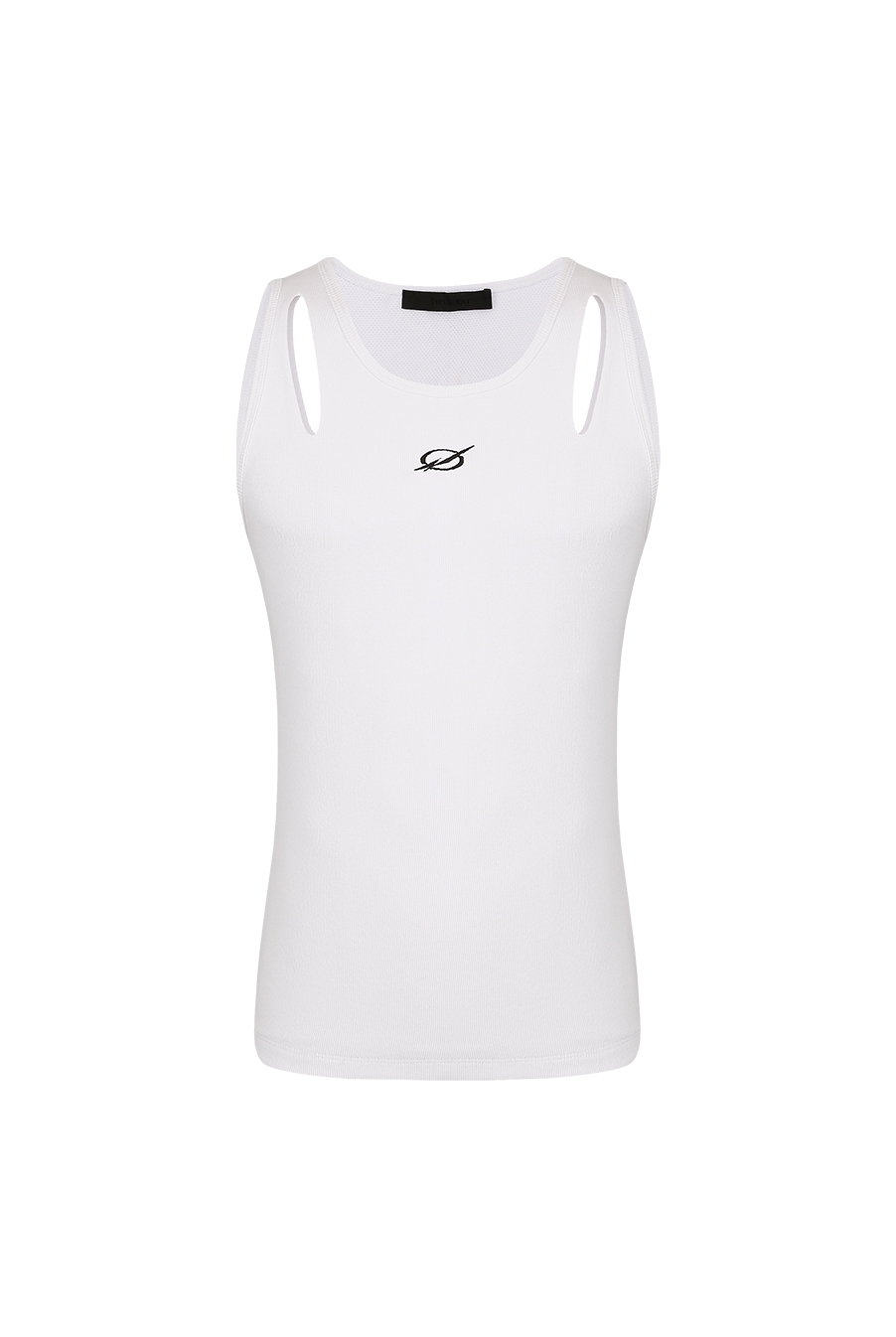 Check it out via 51Percent.