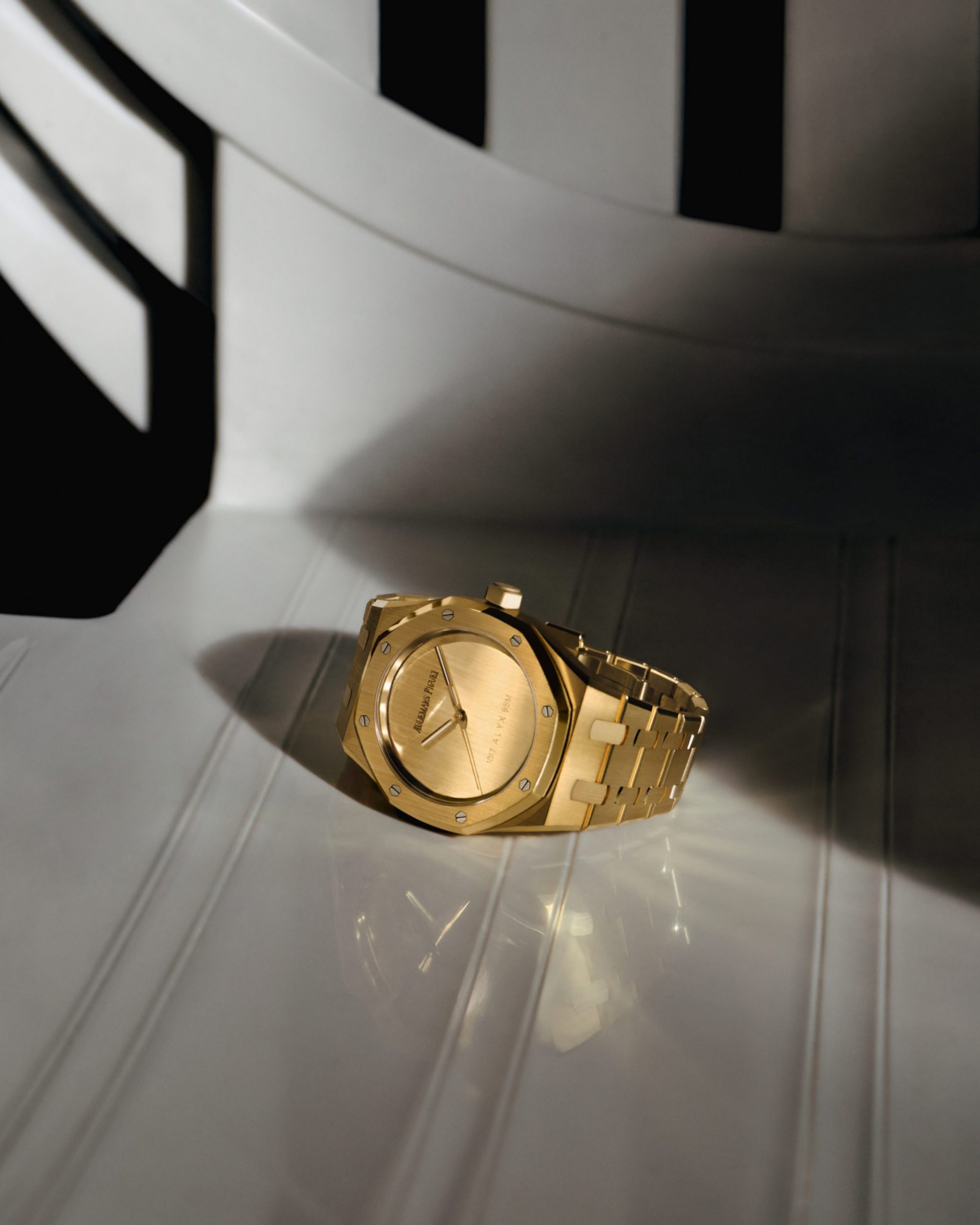 Audemars Piguet has long reigned cool in street circles. In hip-hop, the House has been name-dropped as an upper echelon flex by industry legends like Jay-Z, Meek Mill, Lil Wayne, and countless more, while the Swiss manufacturers have also tapped onto the celebrity of its ardent A-List fans — Jay-Z joins a roster of collaborators like Arnold Schwarzenegger and LeBron James to have released limited co-designed capsules with AP. This time, the watchmakers have turned to a different approach to street culture; whereby Matthew M Williams of 1017 ALYX 9SM (and Givenchy!) lends his vision to three iconic models.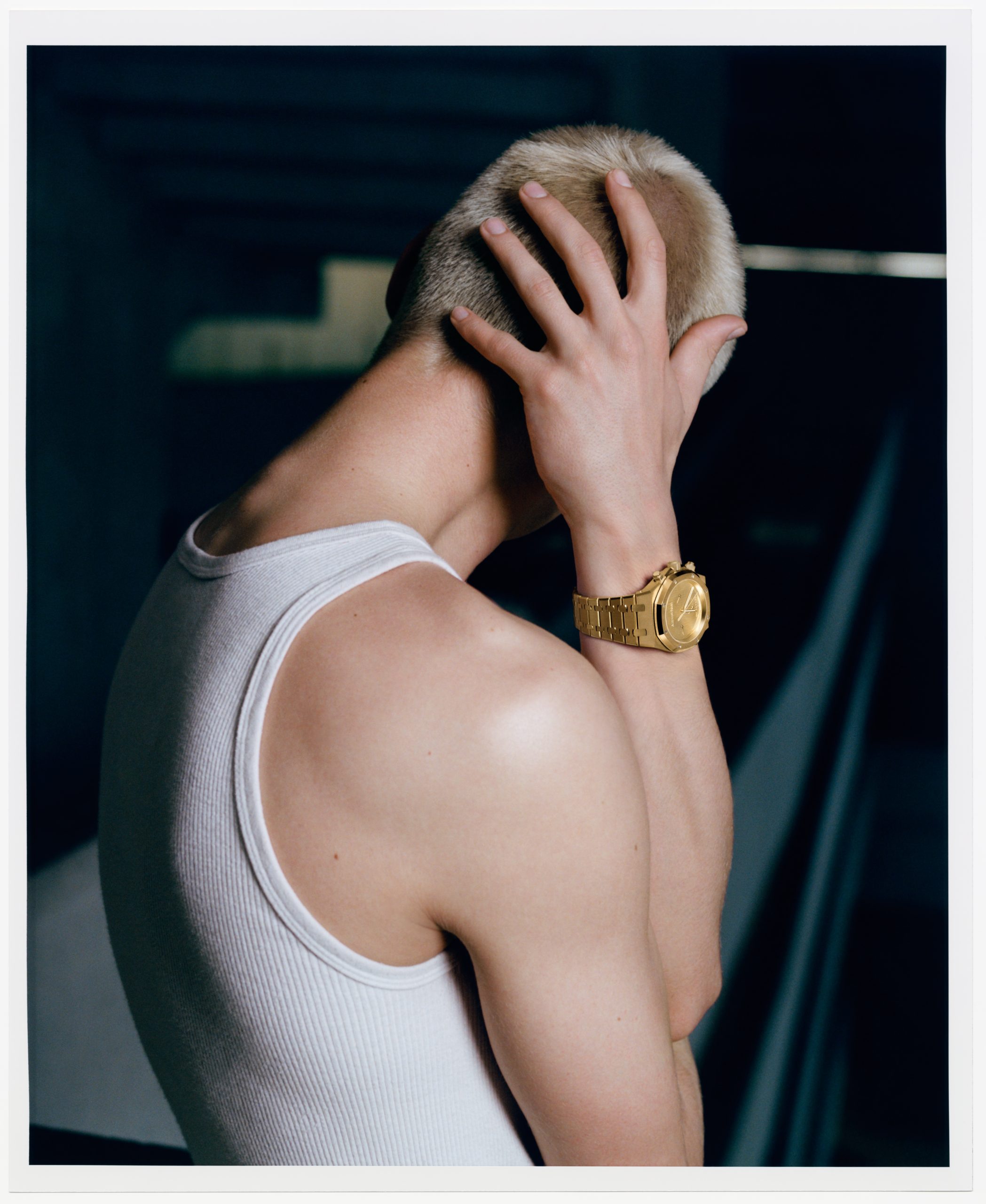 In its 148-year legacy as watchmakers, the House has never relinquished this degree of creative control like this. Historically, devoted fans will know of ALYX's prior, unofficial, attempt at reconfiguring a classic from the brand. 2021 saw the designer work with MAD Paris, reengineers behind highly coveted, bespoke customs in the world of horlogerie. While Williams' prior envisioning of the Royal Oak shared a similar monochromaitc, brushed metal facade as his latest capsule's, the official AP X ALYX collaboration goes for a more dialled-down approach, doing away with the ALYX signature Cobra clasp fastening.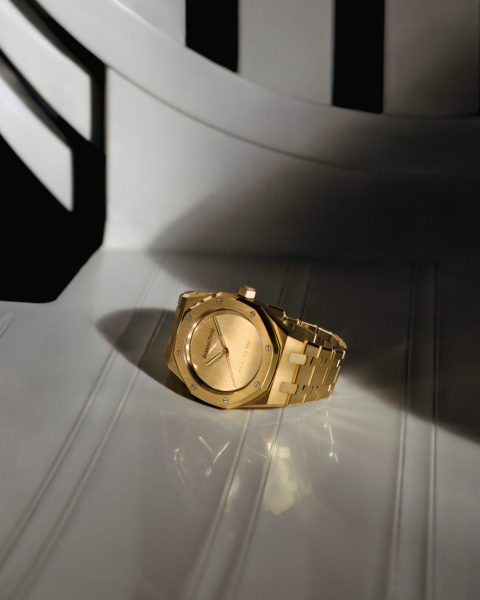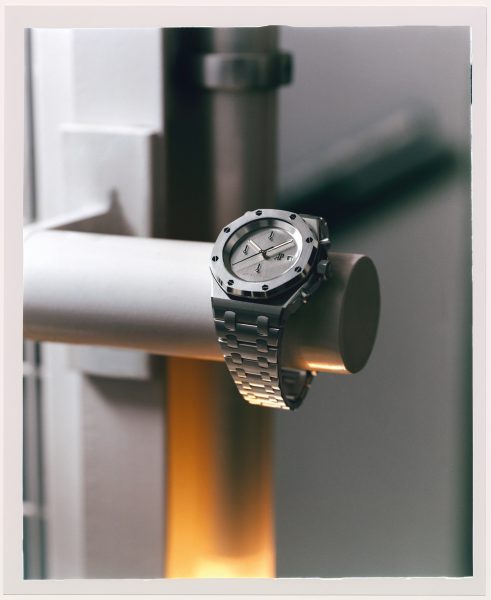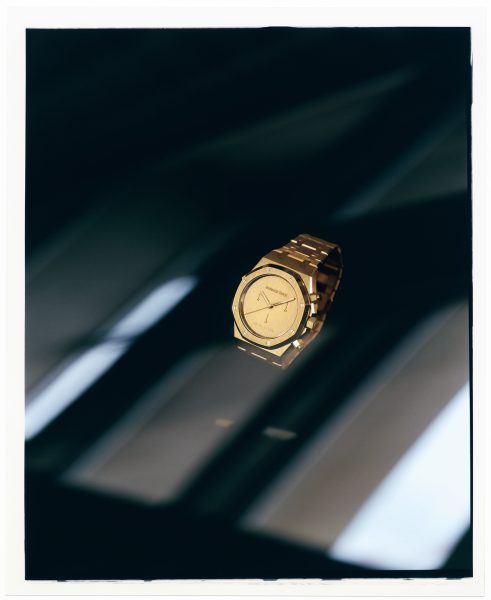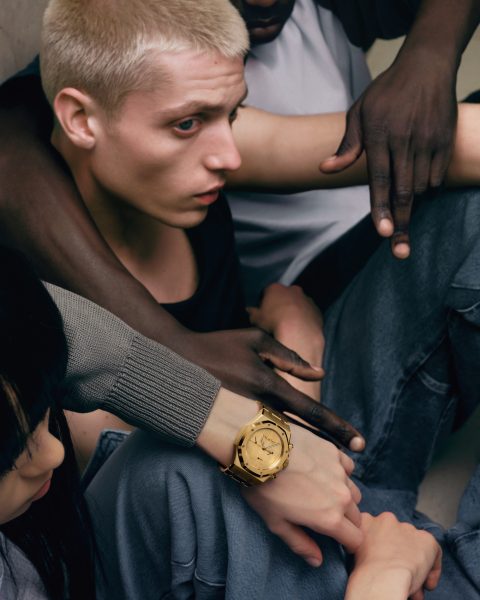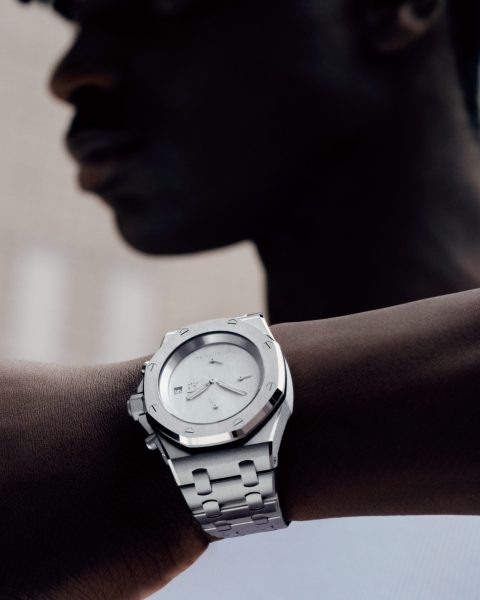 And this is just a singular reflection of Matthew's pared back approach for his first official venture with the horologists. Materialising fully in yellow gold or white gold, his take on the Royal Oak and Royal Oak Offshore models (in two sizes, 37mm and 41mm, no less) push the boundaries on stripping back and going subtle. Both iterations share a sense of utilitarian refinement, where a sleek, full sheen finish is achieved by the elimination of the date aperture and hour-markers, while the latter goes a step further with only 3, 6 and 9 o'clock demarcations on the dial, going for "timelessness", literally, by the removal of its iconic chronograph counters. To signal the collaboration is a stamped ALYX logo — fully spelt out to include all its numerical fixings, but kept in line via the same minimal approach, discreetly engraved at the bottom of the dial.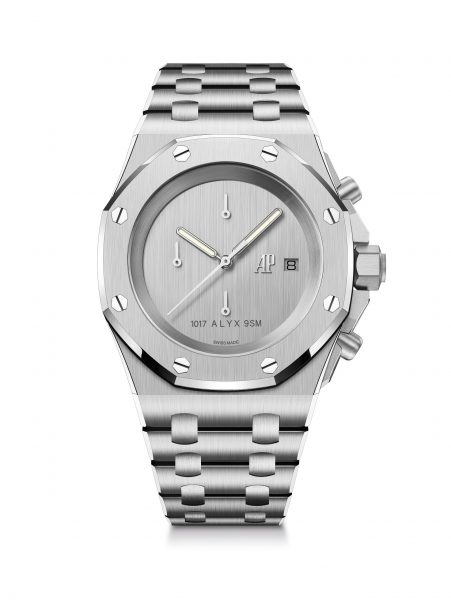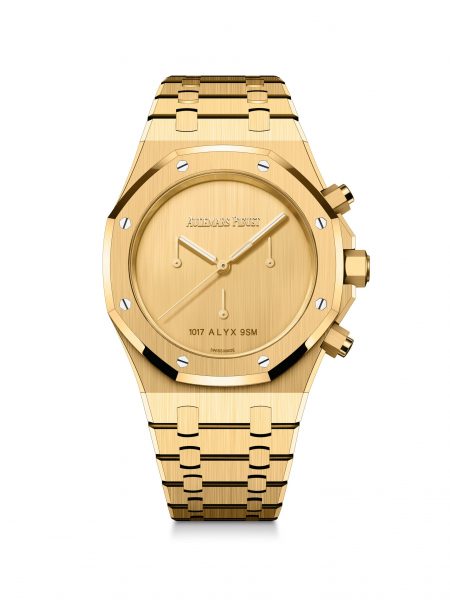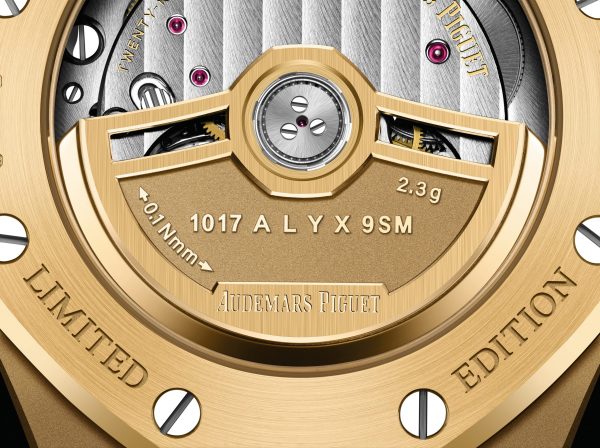 On perpetuating this spirit of contemporary that maintains the classic quality of AP's appeal, William's iteration is neither showy nor gimmicky. Instead, the American designer opted to work within ALYX's tendencies; of an industrial approach for functionality over form. Akin to an homage to the sleek subtleties that exist within street culture, the collaboration is a smart move for Audemars Piguet — timepieces have never been more relevant in spaces like TikTok. In achieving a classical rendition that never deviates toward the flashy, the collaboration heralds a universal appeal that can be enjoyed by AP's older demographic, and also the rising, keen-eyed Gen Z. While AP may have given free reign to Williams for the collaboration, the latter, an individual who's proven to resonate with a younger, streetwear-oriented audience, wields the key of aspirational influence.