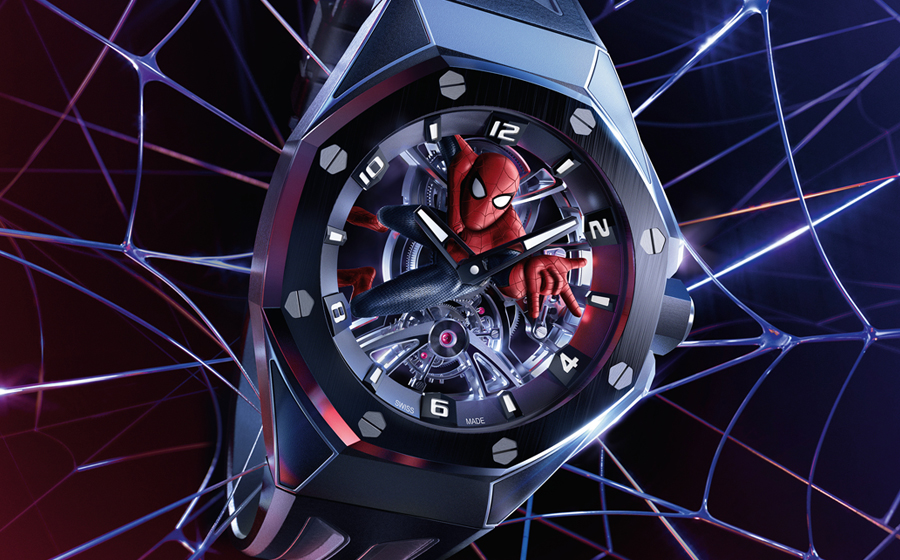 Your friendly neighbourhood Spider-Man swings into Le Brassus, Switzerland, as Audemars Piguet unveils the second chapter of their collaboration with Marvel. The move comes after Audemars Piguet CEO François-Henry Bennahmias announced the collaboration with Marvel in April 2021, headlined by the Audemars Piguet Royal Oak Concept Black Panther Flying Tourbillon unveiling. 
Spider-Man has graced television shows, films, video games, novels, and plays since his debut in August 1962 in the anthology comic book Amazing Fantasy #15. The web-slinger's stock hit sky-high levels thanks to the Marvel Cinematic Universe. A study conducted by Zavvi in 2022 quantified Spider-Man's popularity — based on Google searches various superheroes received per month, Spider-Man averaged 5.1 million, higher than Batman (3.4 million), Superman (2 million) and fellow Avenger Captain America (1.9 million). Given Spider-Man's popularity today and the impending release of Spider-Man: Across the Spider-Verse, Audemars Piguet's move is perfectly timed.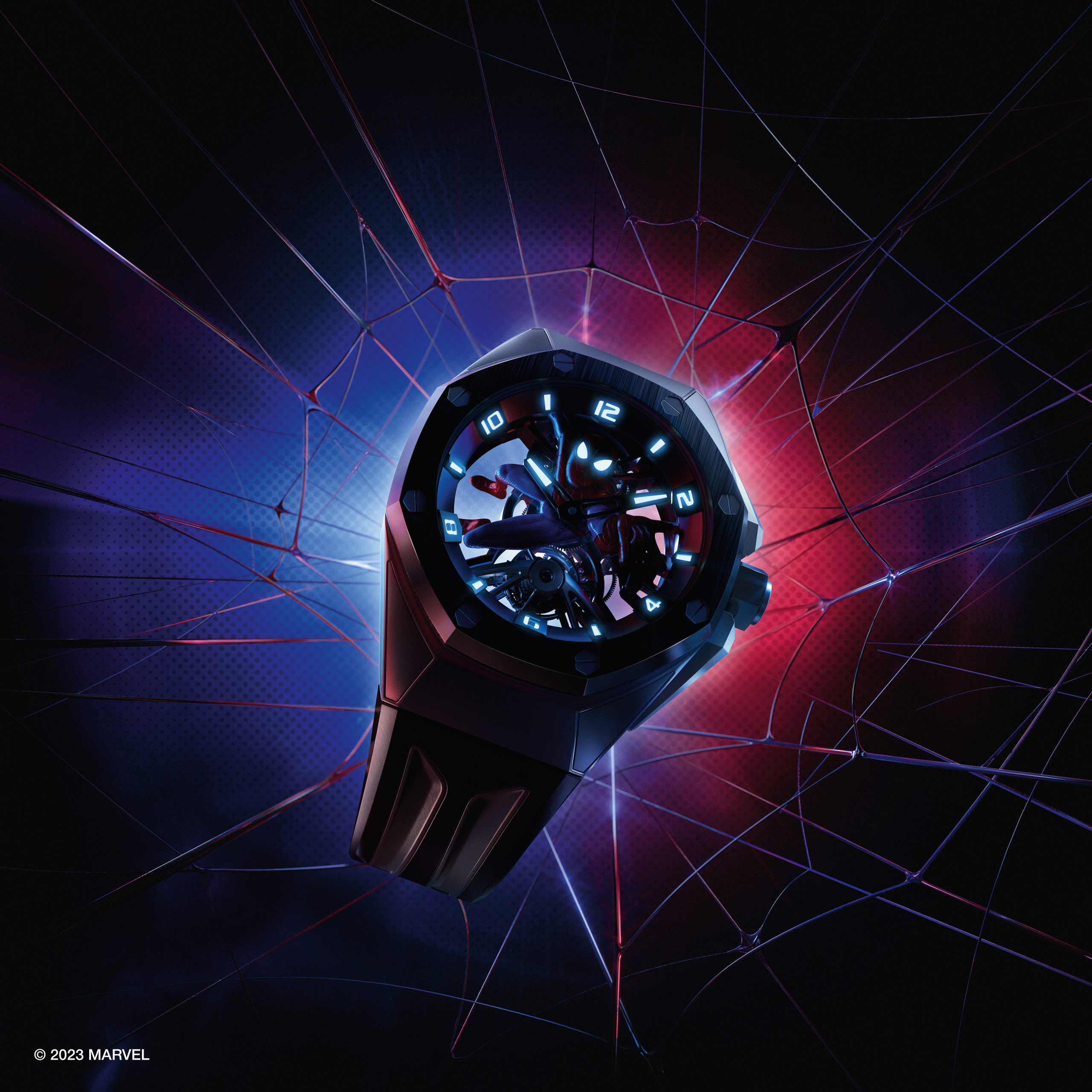 The Marvel-comic-book-horological-crossover sequel sees Spider-Man swaps 20 Ingram Street Forest Hills, Queens, for a new neighbourhood — the Audemars Piguet Royal Oak Concept. Characterised by ultra-modern technical precision and cutting-edge micro-mechanics, the Royal Oak Concept is essentially Audemars Piguet's playground for out-of-this-world experimentations. If the Royal Oak is Spider-Man's regular suit, then the Royal Oak Concept is the Iron Spider Suit equivalent. 
Titanium and black ceramic are the choices of materials for the Audemars Piguet Royal Oak Concept Tourbillon "Spider-Man". A matching black and grey rubber strap features the Royal Oak Concept's first-ever interchangeable strap system, allowing wearers to switch it to the second black and red rubber strap. With Spider-Man undoubtedly the star of the watch, artisans took great care to bring it to life. The figurine is crafted from a single block of solid gold, with the silhouette first precisely CNC-machine cut before the suit's details are laser engraved. Further polishing and refinements are done before the suit's iconic red and blue colours are meticulously hand-painted, a feat that requires 50 hours of work.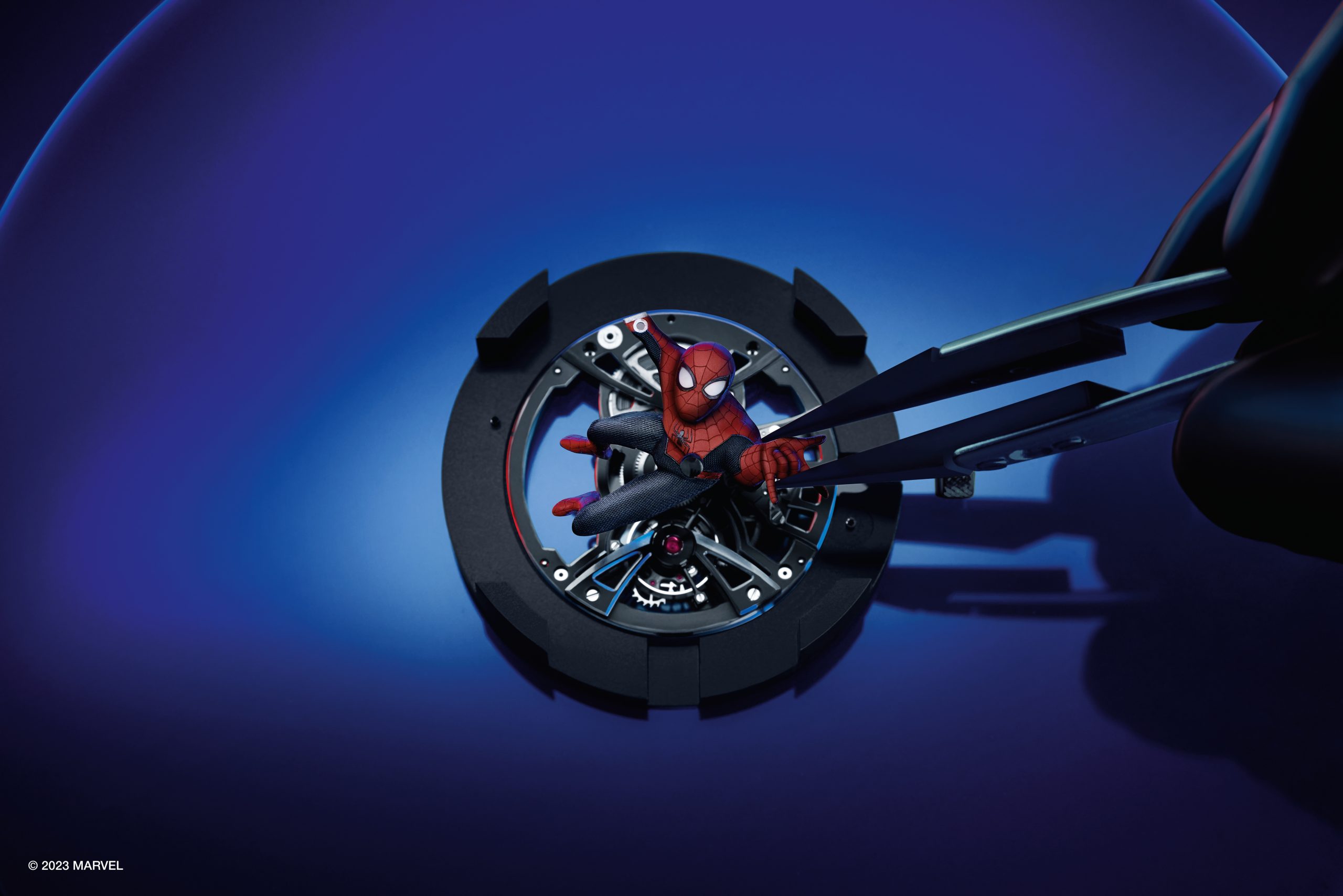 A skeletonised calibre reminiscent of a wall of web serves as a fitting backdrop to the 250-piece limited edition collection. The manual winding Calibre 2974, based on the Calibre 2948, is the culmination of Audemars Piguet's engineering and watchmaking expertise. Beyond the visual spectacle of the tourbillon are the meticulous finishings to the calibre components that include traits-tirés to sandblasting and polishing.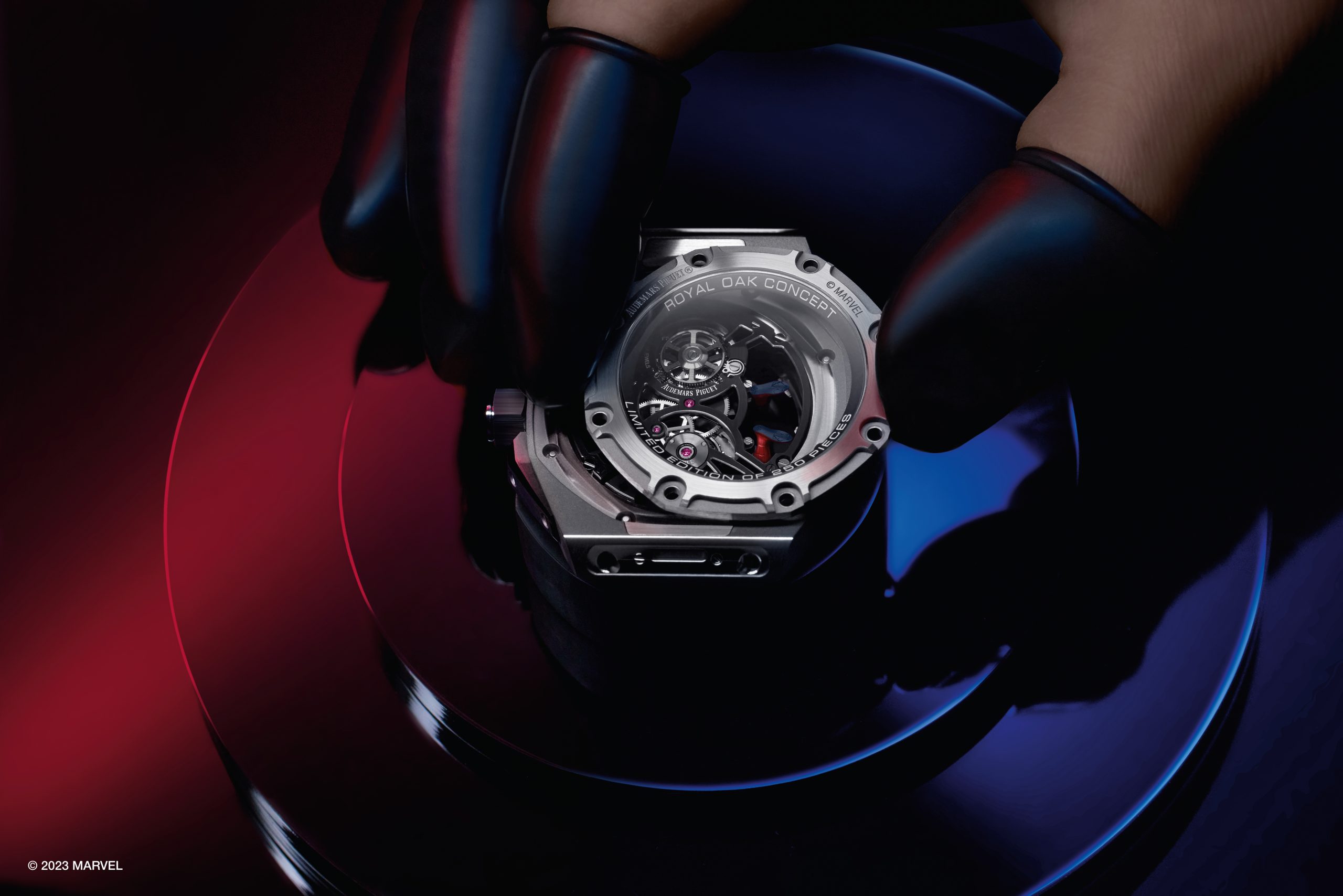 Just as a unique one-off interpretation accompanied the Black Panther piece, Audemars Piguet will be releasing Audemars Piguet the Royal Oak Concept Tourbillon "Black Suit Spider-Man". The one-of-a-kind masterpiece will be auctioned off to benefit the First Book and Ashoka associations, which aims to empower young people to create change and a positive impact.