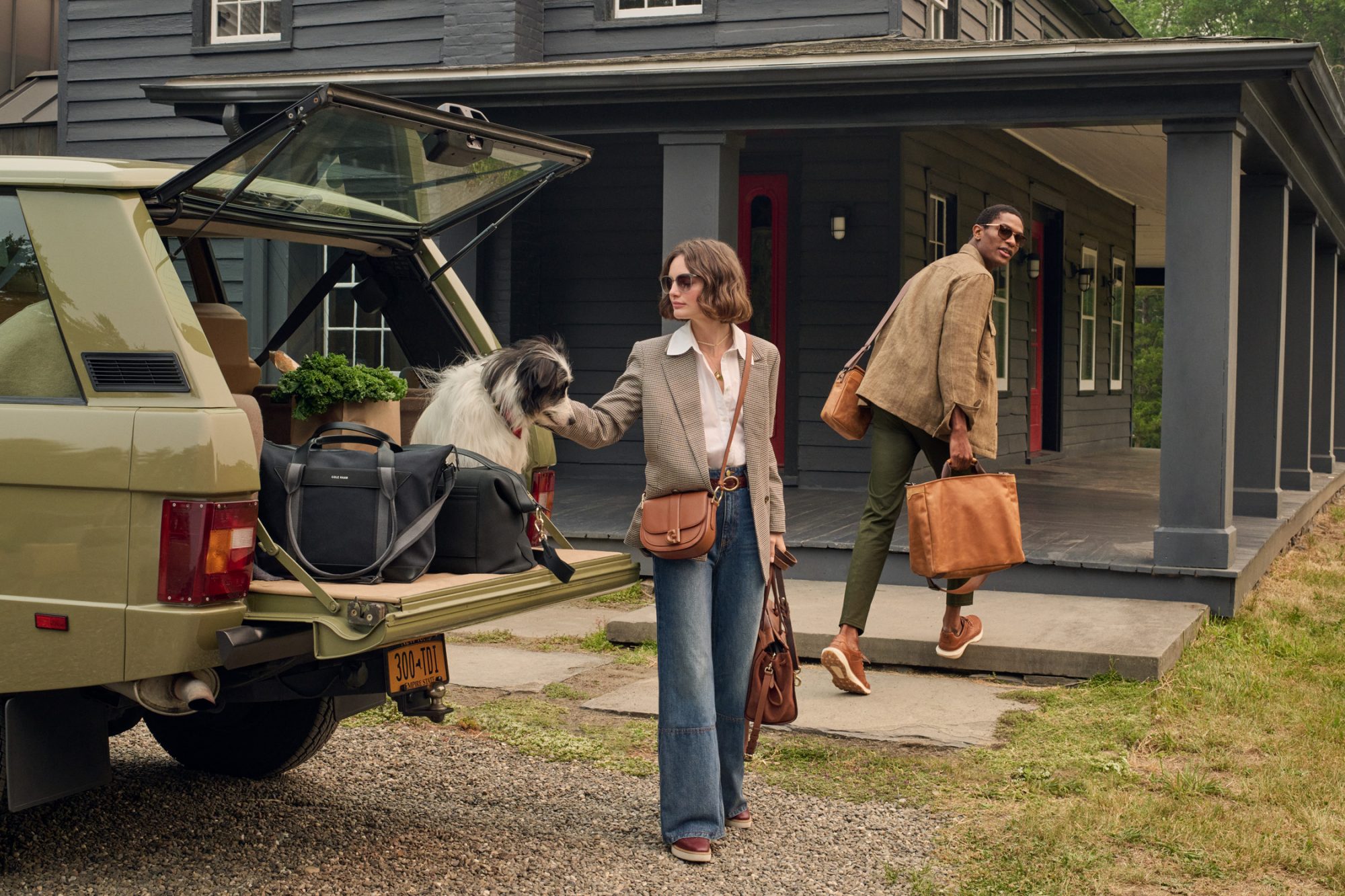 Picture a morning when you're cosily nestled in a charming hotel room, only to find yourself striding confidently into a high-stakes work meeting as the evening sun dips below the skyline. This contrast of experiences demands more than just ordinary footwear; it craves a companion that mirrors your versatility – a pair of sneakers that not only keeps up with you but sets new standards of style. Welcome to the world of Cole Haan.
At a time when our schedules blend and roles blur, the brand's Fall 2023 philosophy transcends mere fashion. Instead, It's a celebration of those who effortlessly juggle demanding careers with the desire for a getaway. Born from the realisation that life is indeed multi-dimensional, the brand has crafted footwear that pays homage to this modern narrative.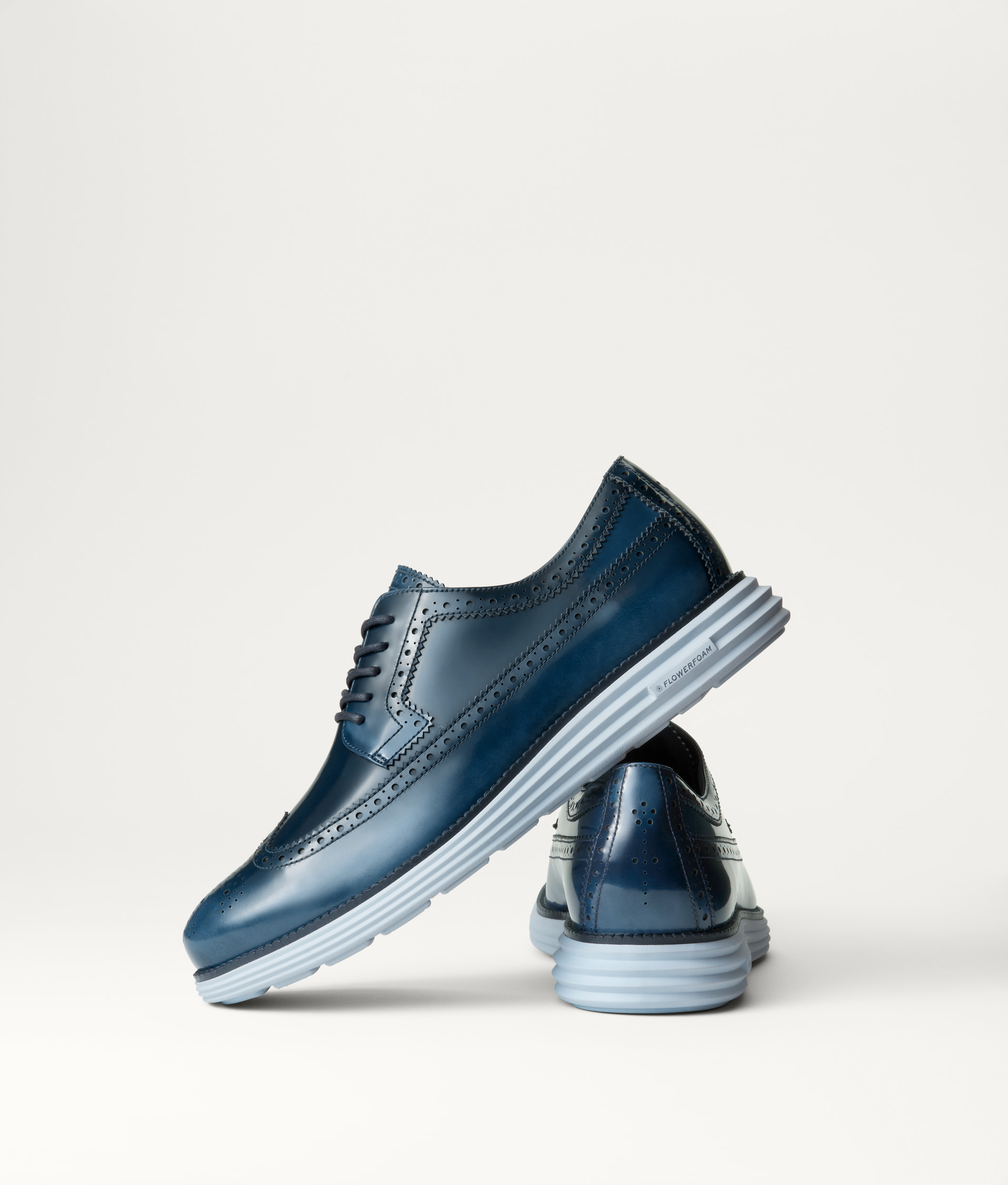 Enter the Original Grand Remastered Longwing Sneaker — primed to transform you into a chameleon on vacation. Crafted with precision engineering and intricate handcrafted details, this sneaker showcases how style should be as rewarding as it is sustainable. The wingtip Oxford upper exudes classic sophistication with its leather craftsmanship, effortlessly bridging the gap between casual and formal attire. Yet, it's not just about appearances; beneath the surface, an EVA midsole and rubber outsole provide lightweight cushioning and dependable traction. As you fasten these exceptional sneakers, you're not merely adorning yourself with comfort and style, you're seamlessly intertwining with a movement that values sustainability without sacrificing sophistication.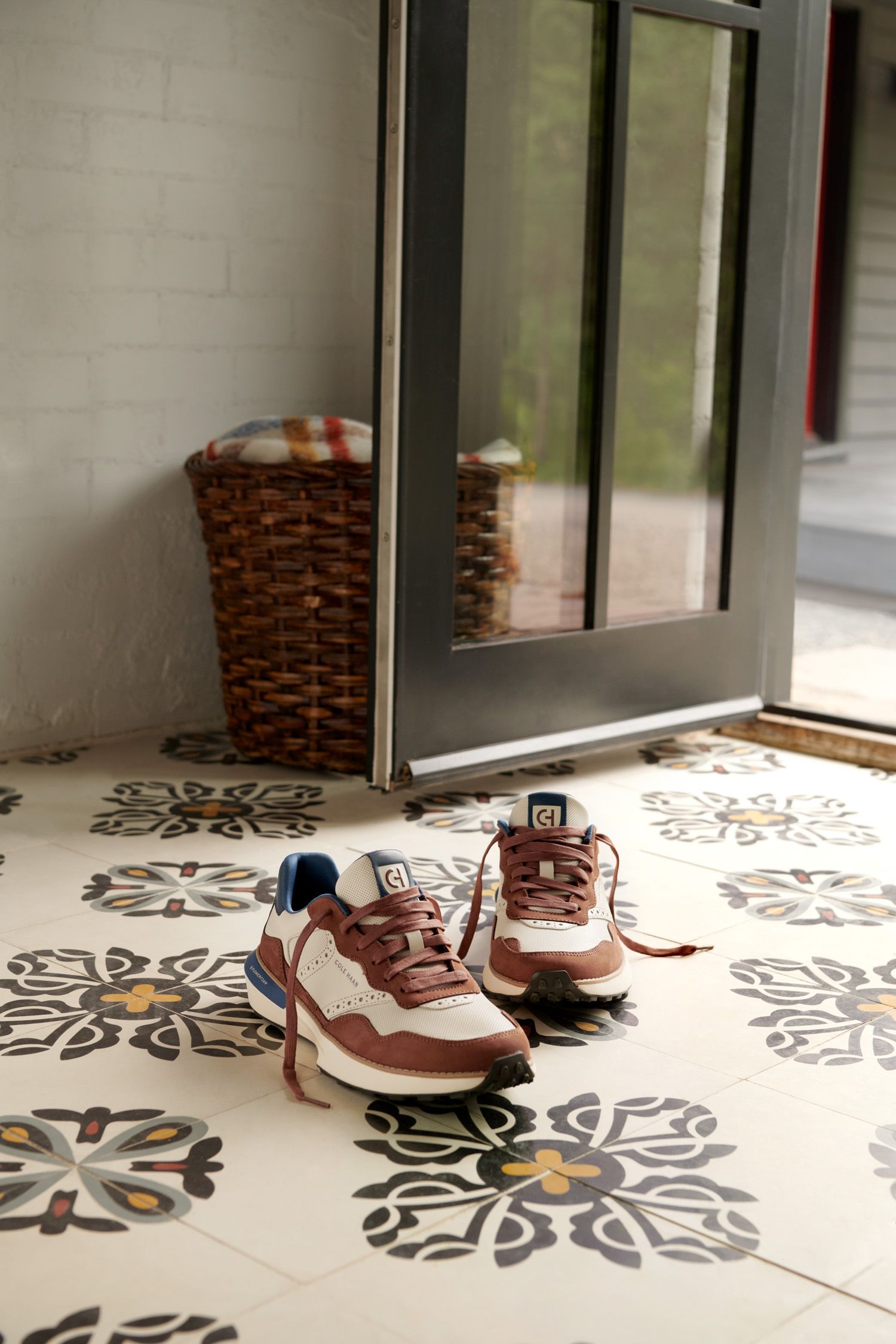 For days that demand more activity, the GrandPro Ashland Sneaker proves an invaluable addition to your everyday wardrobe. Designed with precision engineering and infused with handcrafted details, this exceptional sneaker strikes an impeccable balance between classic running aesthetics and the storied Cole Haan heritage. In a perpetually moving world, steadfast traction is essential, and the Grand Pro Ashland delivers with finesse. Its full rubber outsole, thoughtfully adorned with a traction pattern reminiscent of running shoes, ensures remarkable grip across diverse terrains and weather conditions. Whether you're strolling down rain-slicked streets or confidently traversing bustling urban landscapes, this sneaker anchors every step with unwavering stability.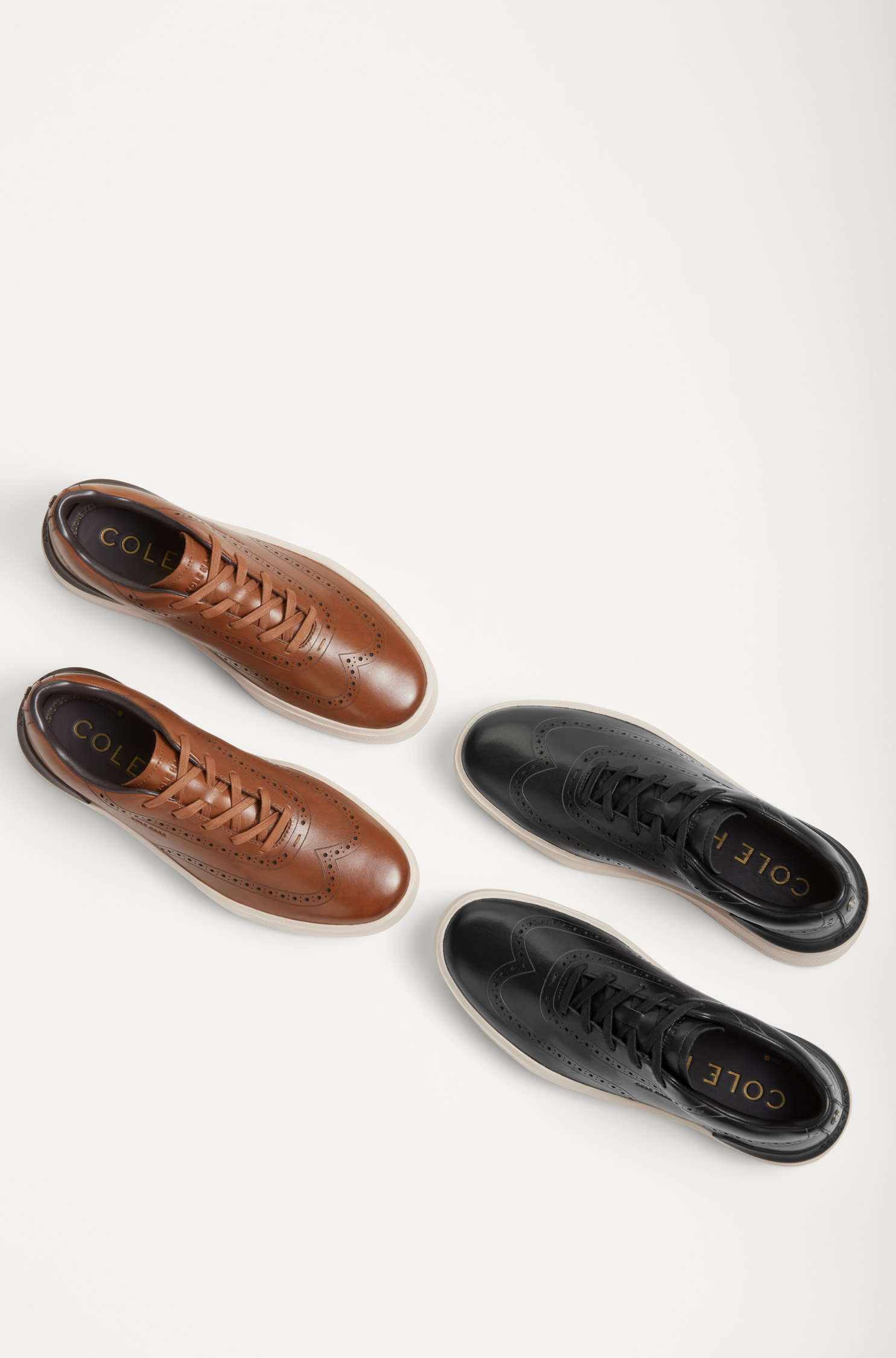 For days that demand more walking, the Crew WingTip Sneaker is an ideal slip-on choice. Embracing a lightweight luxury ethos, the streamlined unit sole construction eliminates traditional rubber outsoles, reducing weight while maintaining steadfast traction. This innovation enhances your every stride, ensuring each step attests to design excellence and comfort. Furthermore, responsive cushioning takes center stage with the dandelion-based EVA midsole, which also cocoons your journey in day-long comfort.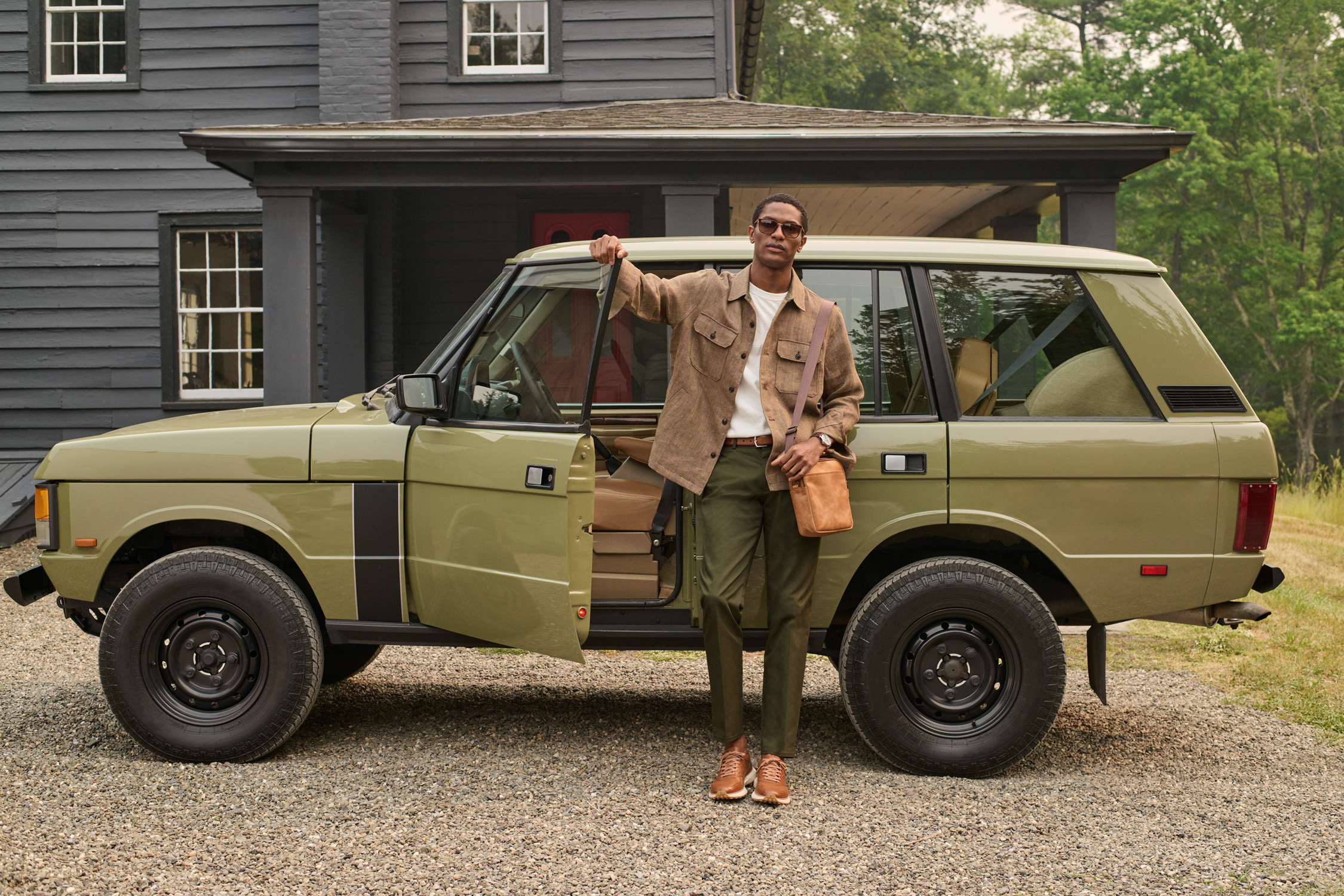 Within the dynamic tapestry of modern life, where diverse roles intertwine and aspirations evolve, Cole Haan's sneakers emerge as more than footwear but as companions in your journey. Whether you're stepping into the hustle of a workday, embracing the allure of a vacation, or navigating the fluidity between both, these sneakers become an extension of your story. With a harmonious blend of innovation, sustainability, and design, they redefine the boundaries of what footwear can be. 
From the Original Grand Remastered Longwing's transformative elegance to the GrandPro Ashland's dynamic versatility, and the Crew WingTips lightweight luxury, Cole Haan crafts narratives that resonate with the multifaceted individual in you. So as you lace up, remember, it's not just about walking – it's about striding confidently through life's ever-changing landscapes, leaving behind a footprint of style, substance, and sustainability.
Find out more about Cole Haan here.