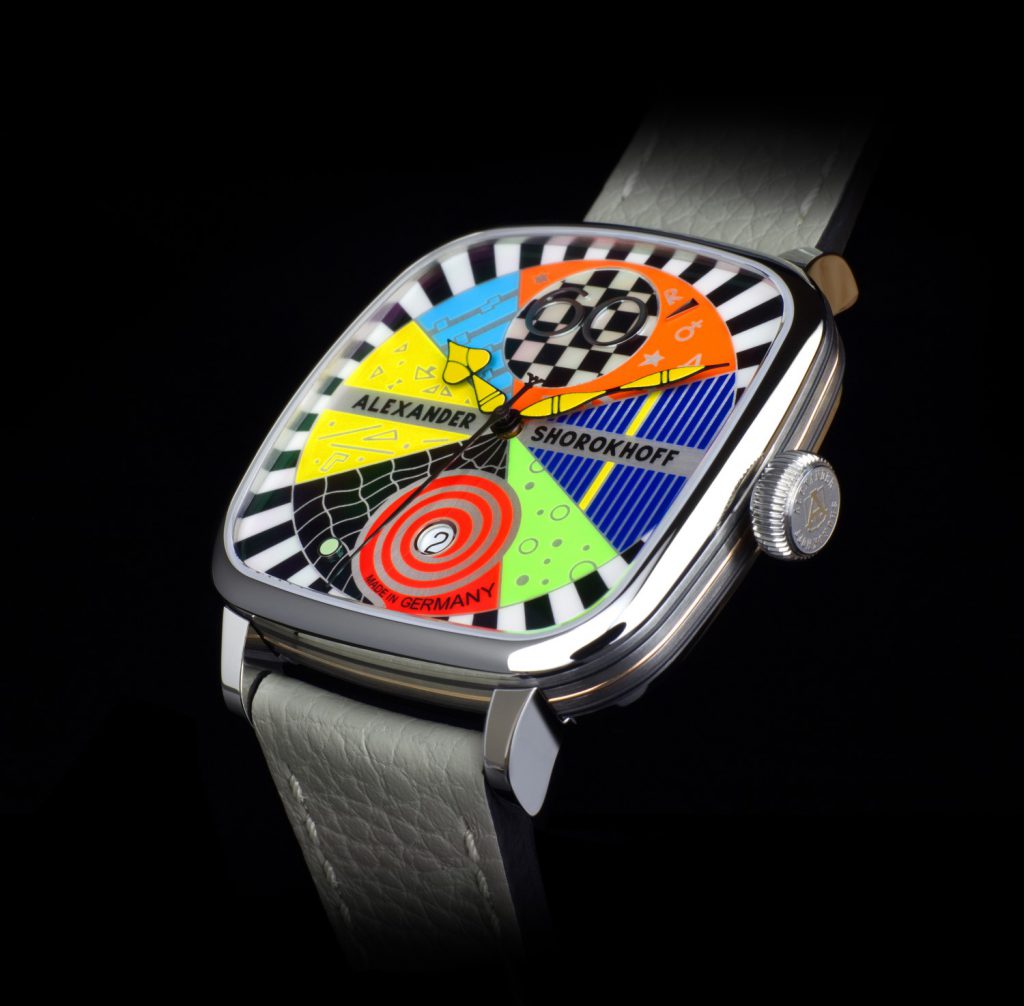 Building on the success of the well-received Miss Avantgarde model, Alexander Shorokhoff has just launched the eye-catching and rare Kandy Avantgarde for the contemporary, dandy gentleman.
The latest timepiece by Alexander Shorokhoff stays close to its roots by seeking to deliver an edgy watch that's effortlessly exciting, modern and captivating – and is still suitable for everyday use. Furthermore, as with any Alexander Shorokhoff piece, the Kandy Avantgarde offers fantastic legibility too.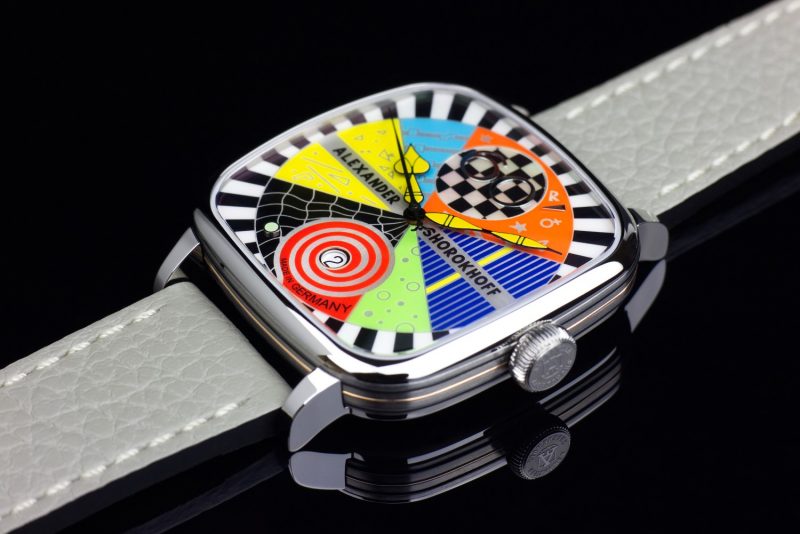 The Kandy Avantgarde is not a mere watch; it's a dreamy piece of art for the wrist, where every component – such as the dial, hands, case and strap – has been put together with immaculate attention to detail.
Neither chaotic nor cluttered, the manifold colours and forms express a whimsical sense of lightness and evokes fascination. Connoisseurs of modern art will no doubt spot references to the works of artists like Kandinsky, Malevich, Hundertwasser and Gaudi who inspired the timepiece's bold aesthetics.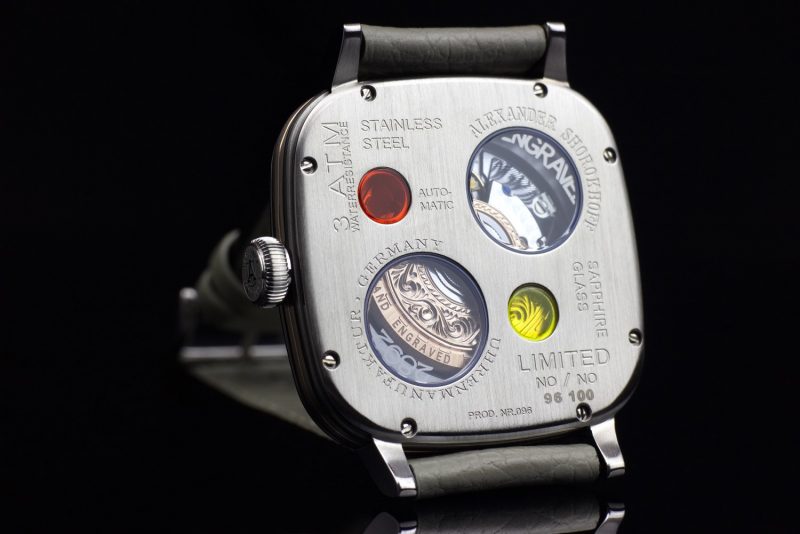 Encased within an angular case is a round dial and case-back. The deep red and black shades on the dial are juxtaposed with pastel light blue and orange, injecting the watch with an instant dose of vibrancy.
At the side of the case, red gold and black PVD-coated wires have been introduced in three special grooves. Even though each style of design may seem varied and contrasting, rest assured that all these parts of the Kandy complement one another, resulting in a harmonious composition.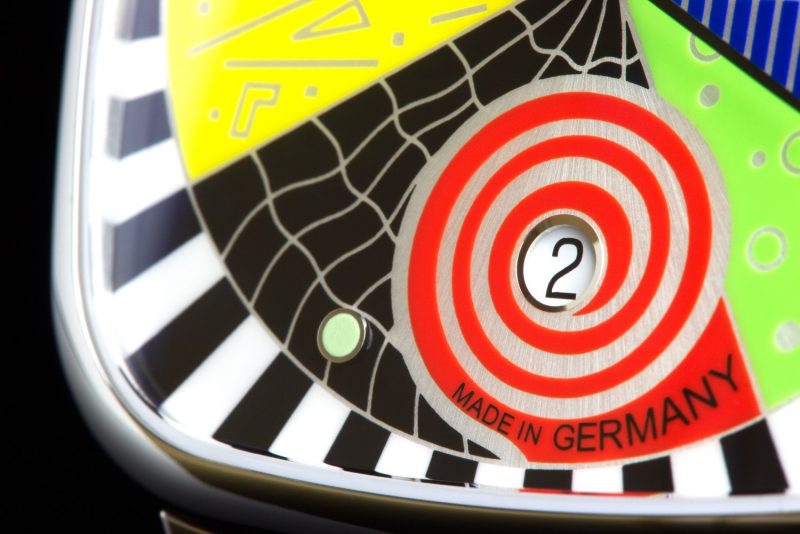 The inner mechanics have not been deep-sixed to make place for the watch's commitment to artistic endeavour. The reliable calibre 2892 ETA is flat while the rotor is hand-engraved and refined. These functions are the most important for time measuring (the hours, minutes, seconds and date) and are easy to handle.
Limited to 100 pieces only, most of them are already making their way to their rightful owners.
For more information, visit here.