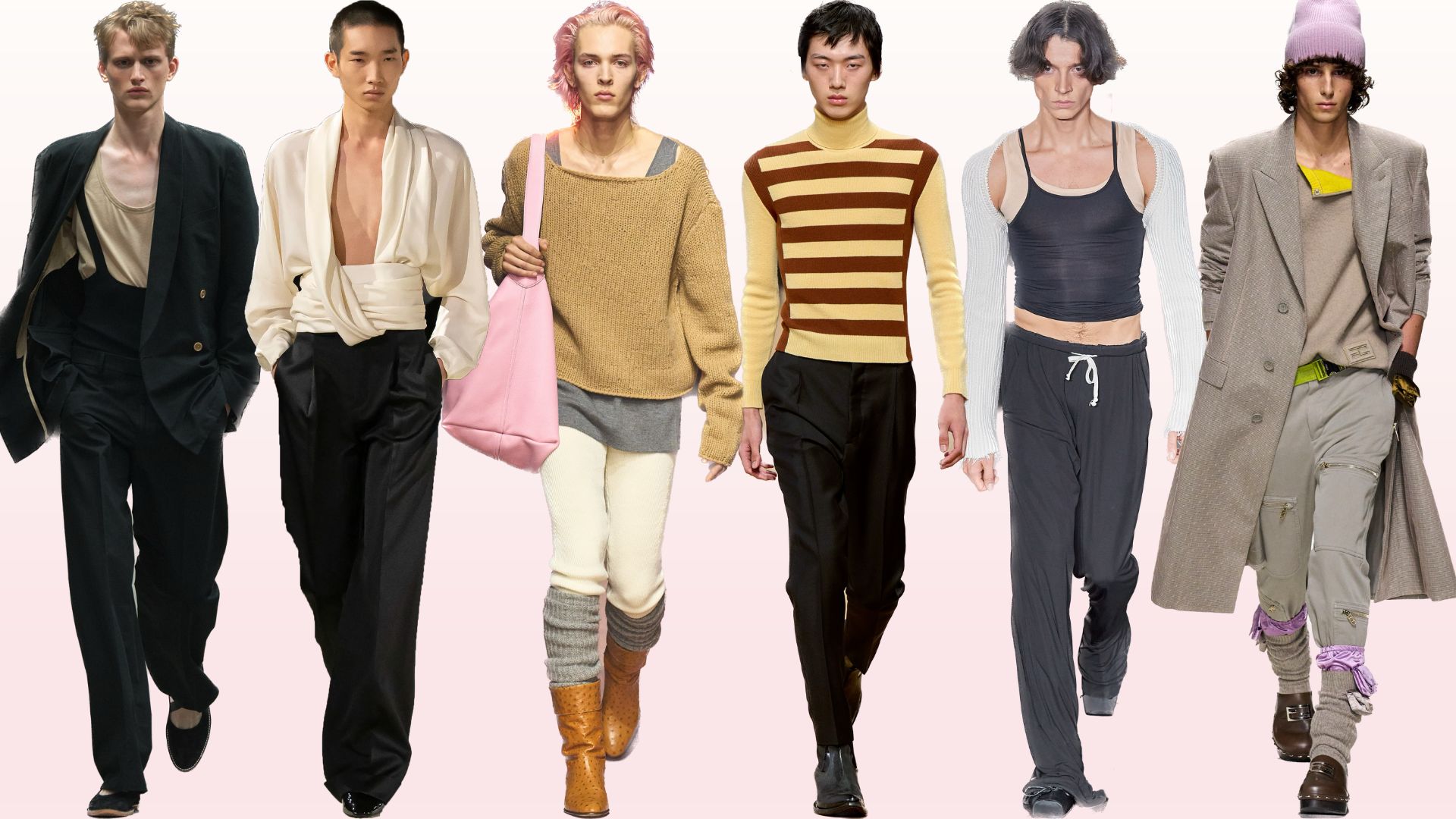 Who would have expected that the inherently feminine sport of ballet would seep into menswear's sartorial realms? Initially thought of as a passing fad, ballet's influence within fashion has grown; from a relationship that started decades ago, and one that has become an established mainstay today. Pioneer designers from Christian Dior to Madame Gres have referenced the alluring sport within their own designs — taking inspiration from the beauty and poetry of its enchanting movements and intricate costumes. But contemporary interpretations are looking over the typically explored artistic aesthetic for its practical one, diving instead into the psyche and nonchalance of the ballerina's practice wear.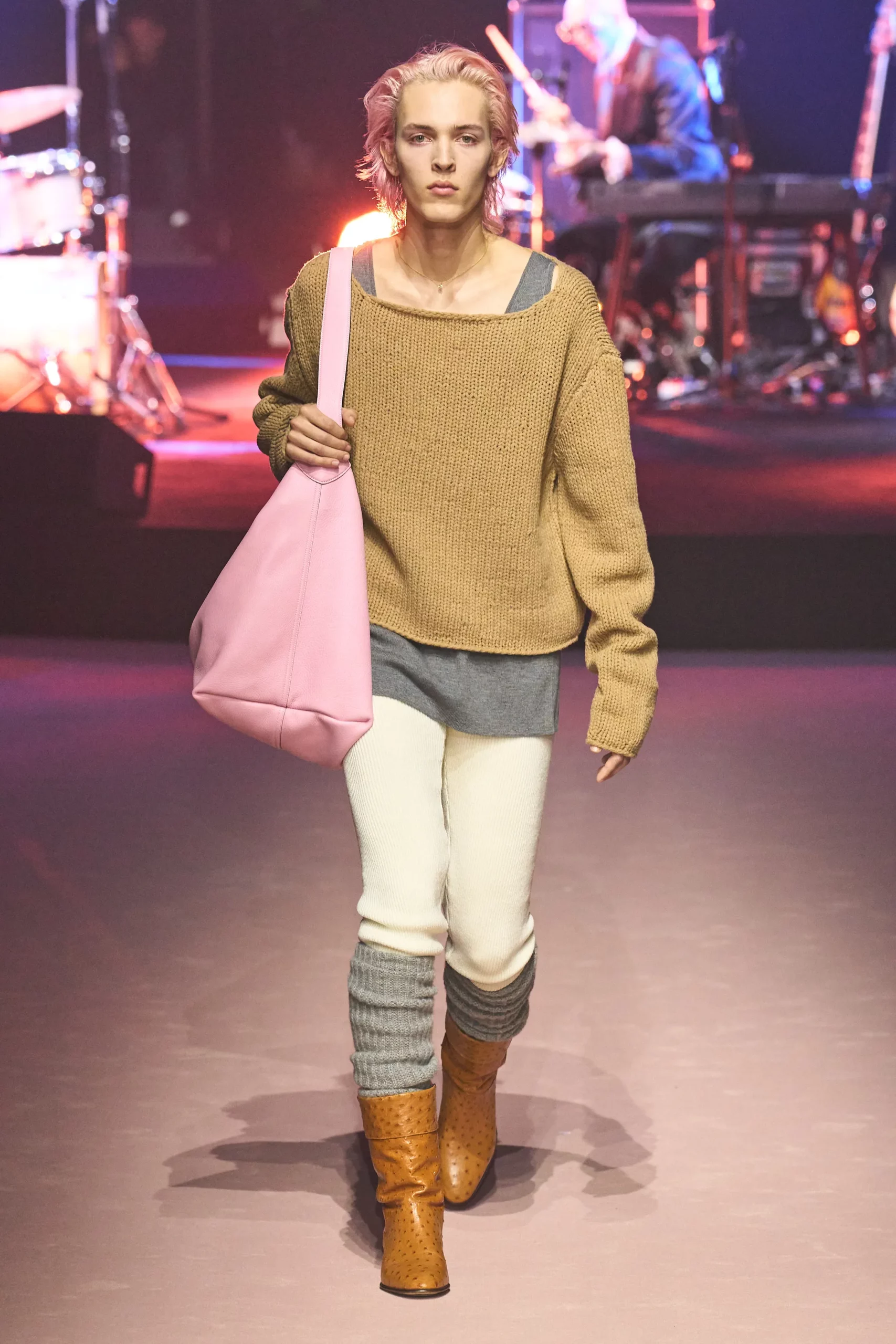 Think low cut t-shirts, leotards, loose shirts, leg or arm warmers, layering pieces on top of one another to create that cozy feel, with leggings and pointe shoes  completing the bottom half; all within shades of pinks and neutrals. When these layers unravel, a figure-hugging silhouette is revealed, teasing muscles formed through rigorous training; it is a look that is immediately identifiable and referred to today as 'balletcore.'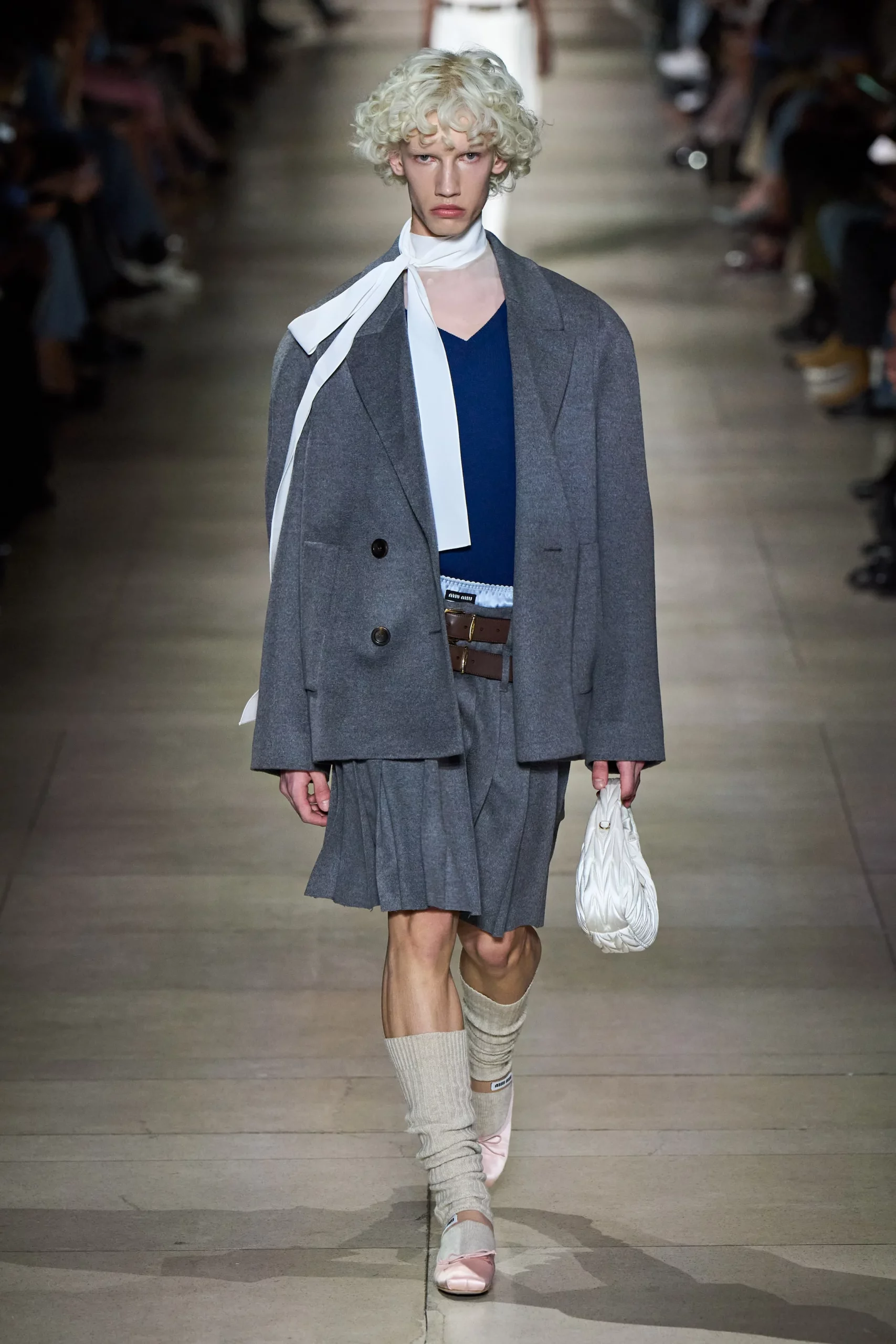 The fascination for the off-duty ballerina look is an evolution from a familiar style — athleisure. Since sweats and sneakers becoming more common, balletcore interprets the same values with a new edge, taking the comfort of athletic clothing and injects it with the elegance and romance of the classical artform. A look that makes practicality fashionable is something Gen Zs highly resonate with, as seen from the 130 million views garnered from #balletcore on Tiktok. Just take Miu Miu FW22 as a prime reference — what was a collection that was rooted in sports is now embraced by ballet slippers and knitted socks, amalgamating into a presentation that nods to the austere allure of ballet with a contemporary twist.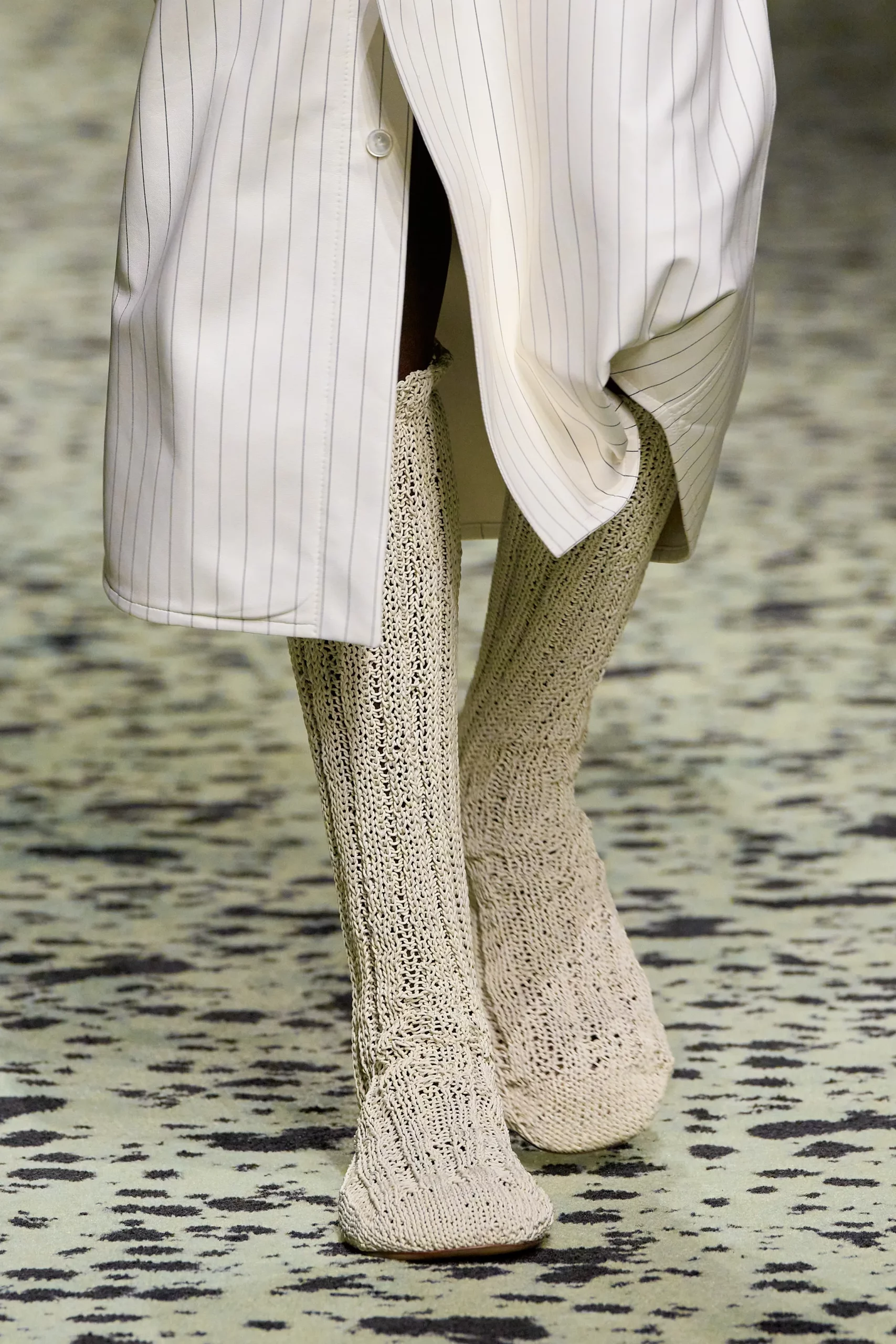 While its easy to assume that women have always taken majority of the attention in ballet, their male counterparts were actually the ones responsible for its inception. Ballet was founded in palace courts in the 16th century, once an elite pastime only enjoyed by aristocrats. Practitioners were mainly men because women's gowns and corsets were too restrictive for movement, and these men were a mix of aristocratic amateurs and performers of lower classes. It was only after King Louis XIV — an avid patron of the art form — codified a movement vocabulary and set up a professional training academy that professional ballet dancers were deemed to have respectable careers, and a popular one at that.
This all changed when war began in the 19th century, when men were sent to the front lines to fight for their countries. During this time, women took to the stage instead, leading to the start of the art form's romantic movement, and changing the perception of the men who continued to perform ballet as "weak" or "cowardly" — a view that still carries relevance today.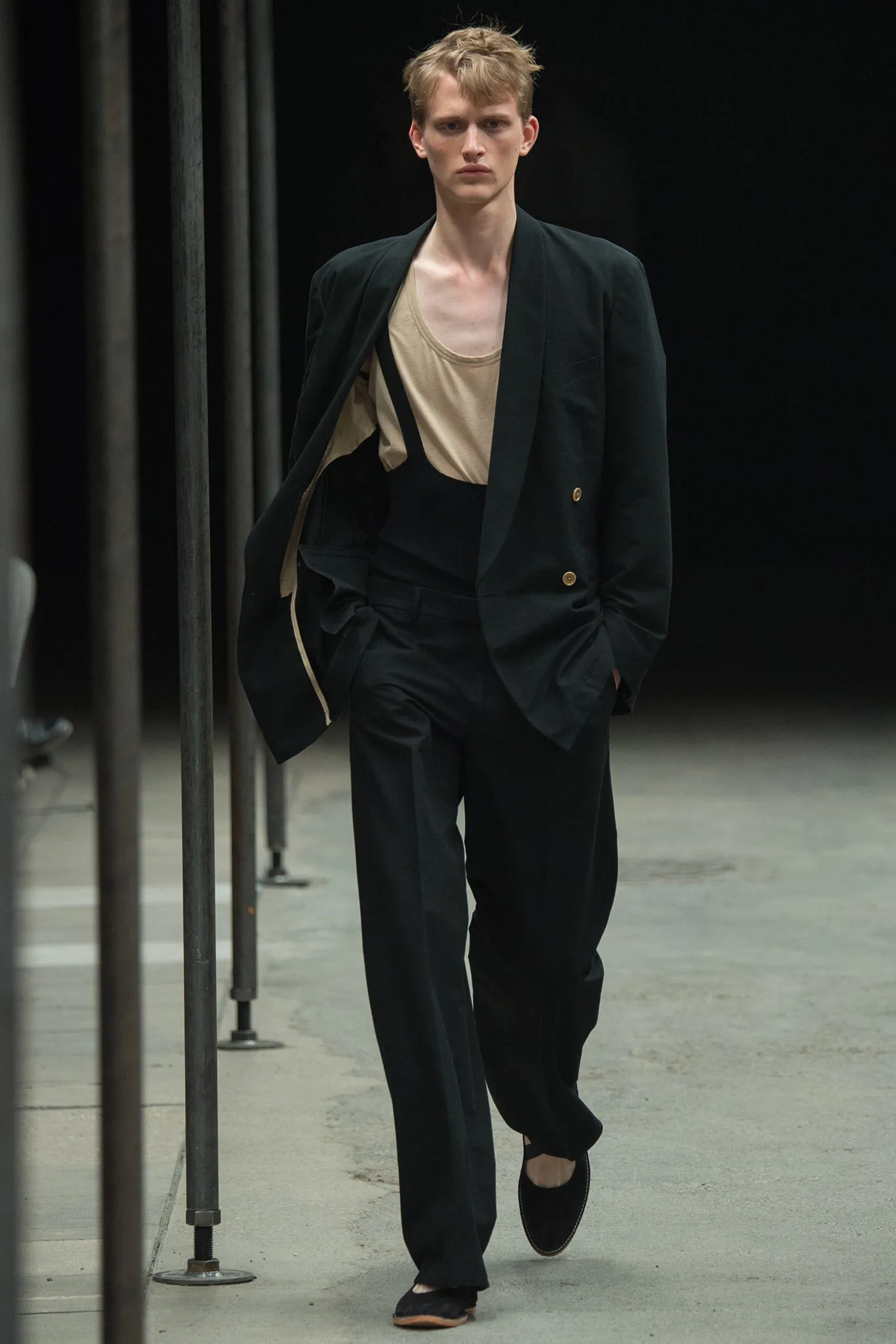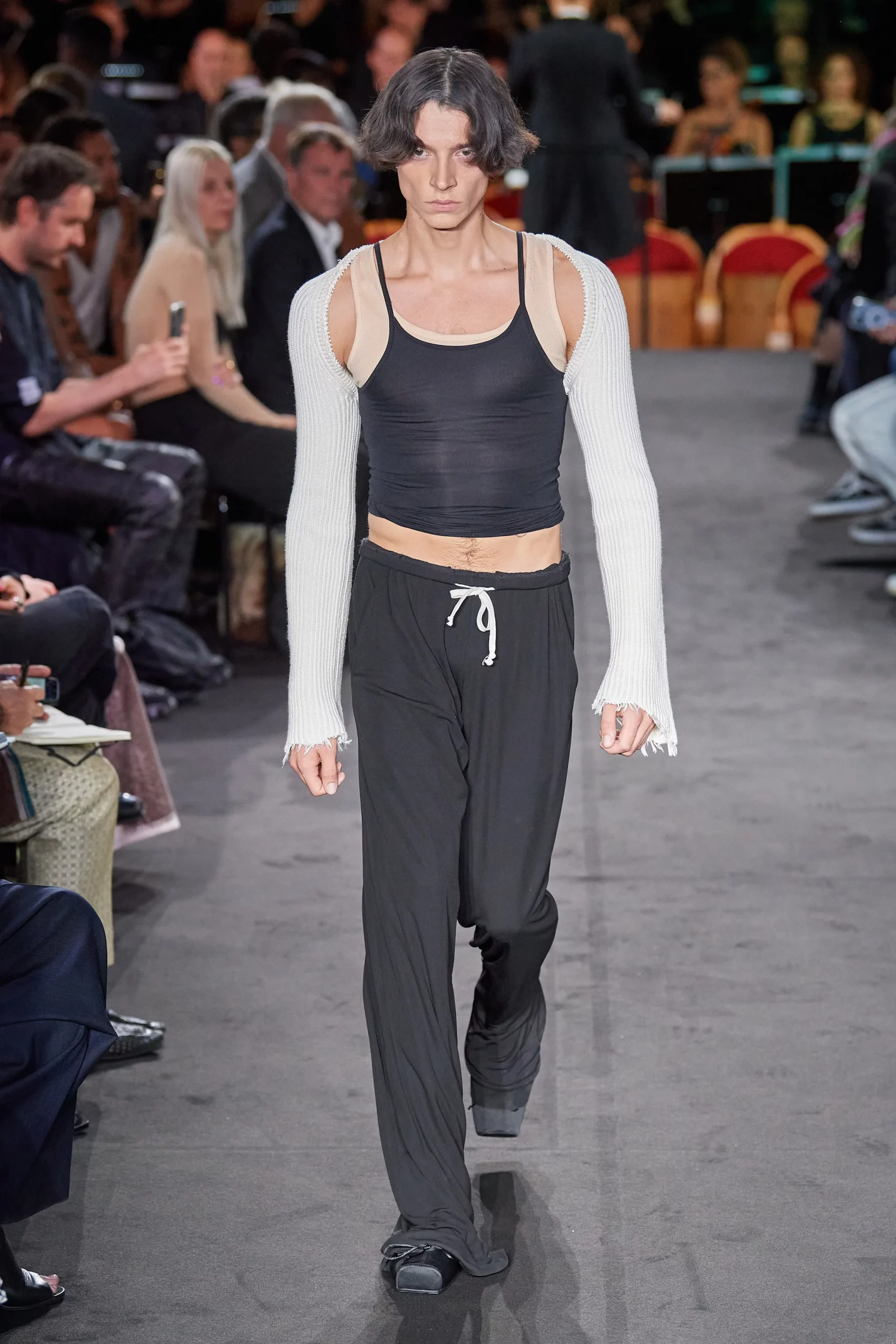 However, brands like MM6 and Dries Van Noten were keen to challenge that notion. The MM6 SS23 collection took the concept of rehearsal garments and deconstructed it into a contemporary proposition that challenged gender norms. True to its alma mater, the practice attire was dissected — leotards were worn as belts and some were layered under tops, creating looks that subvert what was once a simple design into new styling ways for Gen Zs to emulate. Meanwhile, Dries Van Noten's SS15 collection, sees prolific male ballet dancer, Rudolf Nureyev, as his muse. Noten referenced ballet practice attire from low cut t-shirts and leotards to Nureyev's panache for showing skin. Either figure hugging or skin exposed; the collection synthesised tropes of ballet into a contemporary mens wardrobe.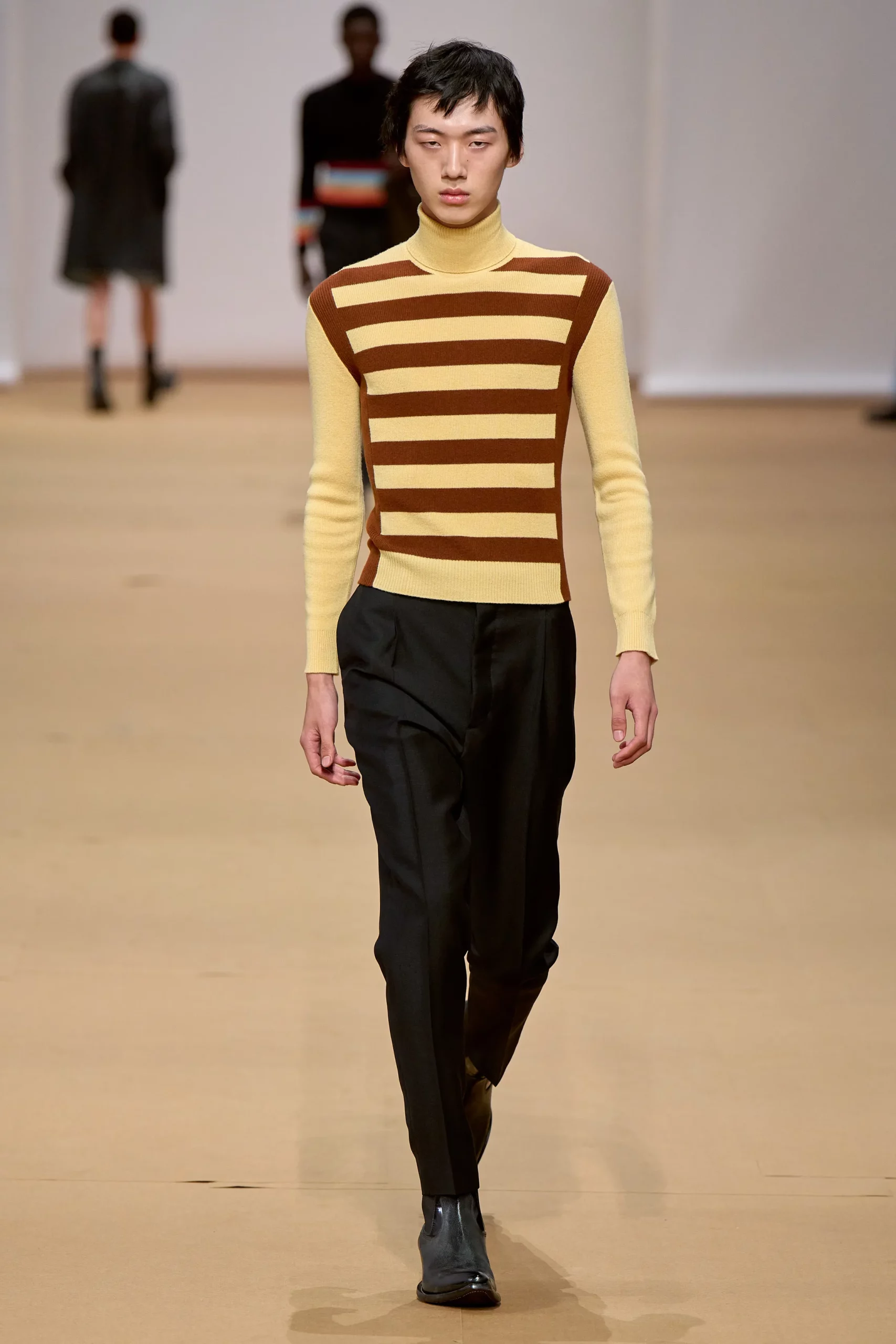 As most contemporary collections look to rehearsal attire as the main reference, remnants of dance costume influence still permeates collections, but now with a focus on the male counterpart. This can be sensed at Prada SS23 with striped body-con knits resembling an abstracted version of the nutcracker costume. Similarly at Saint Laurent FW23 where draped shirts were aplenty, harkening back to the billowing shirts that were worn by male protagonists from the ballet Les Sylphides or billowing shirts of male ballet dancers.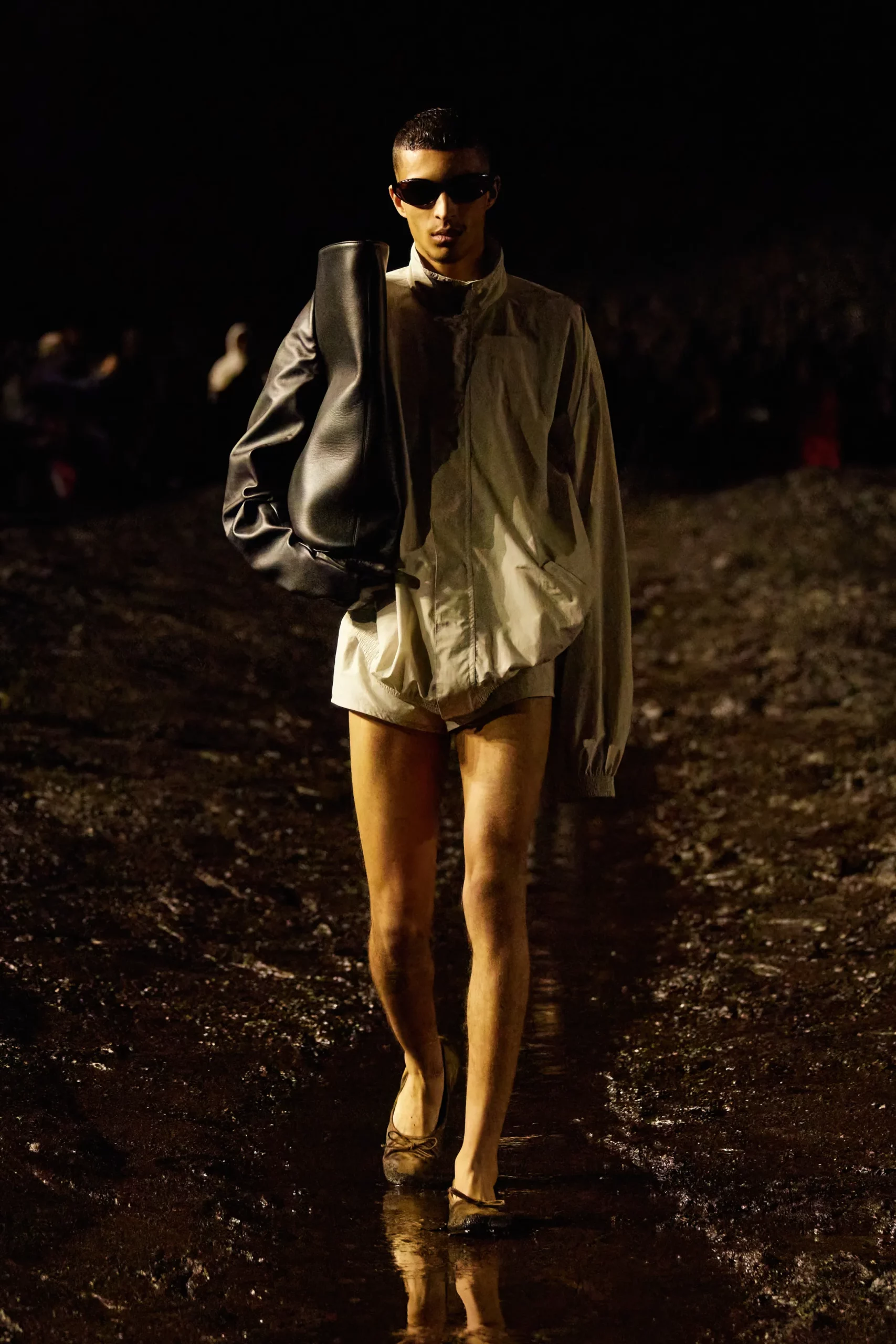 If pulling off a whole look might seem overwhelming, then opt for something more digestible like footwear. The pointe shoe, which is the footwear that has come to symbolise ballet, has undergone many style iterations especially in womenswear. It was not until recently that men have gotten their own rendition of the iconic shoe. At Balenciaga, the classic ballet slipper looked worn and even trudged mud for their SS23 show. Simone Rocha hybridised the satin slipper into a futuristic platform, meanwhile Bottega Veneta combined the sock and slipper pairing into a shoe that oozes the comfort of the classic ballet footwear, but in the house's signature textile, leather.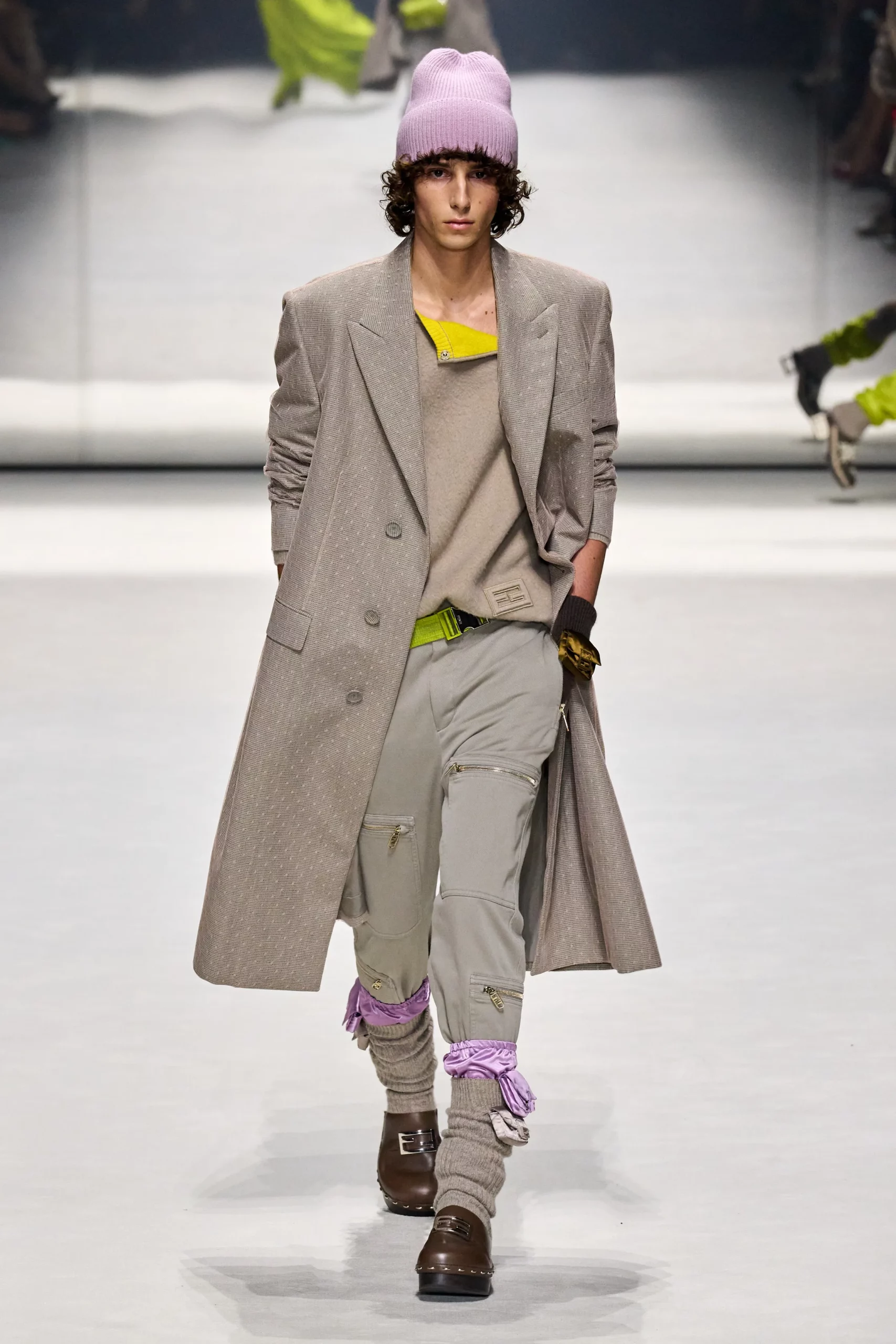 While designers were not necessarily designing whole collections based on the style, it was certainly seen permeating within the recent collections. The cozy layering of the ballerina practice attire was recreated at Gucci's FW23 show. Leg warmers transformed into a satin fabrication at Fendi, which was then styled under socks for a sartorial yet cozy look. And Zegna's SS23 collection were in shades of the satin slipper.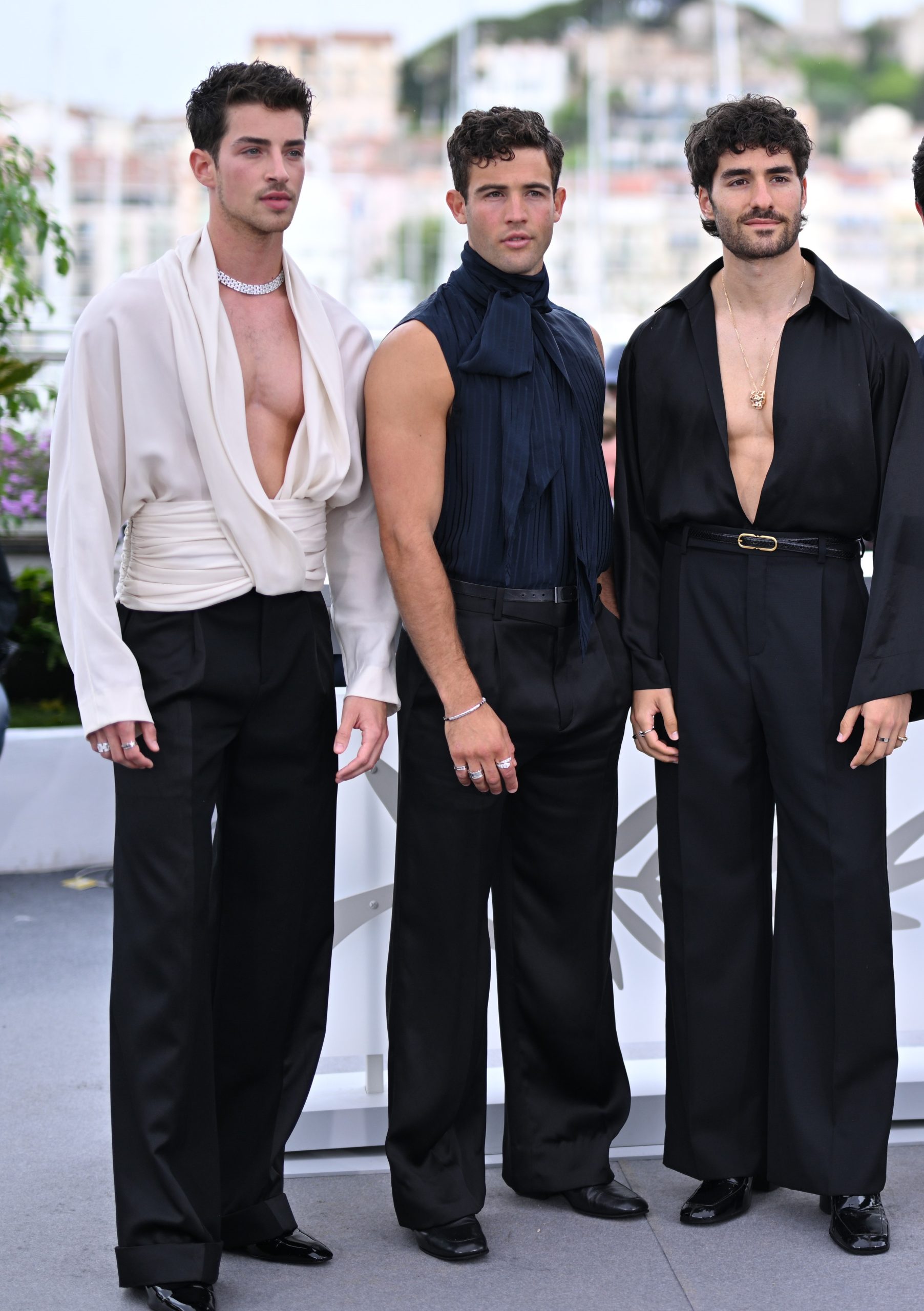 So will men be keen to embrace balletcore in the same capacity? With on-going discussions regarding gender and the deconstruction of its binary nature, it is likely that the love for this style will continue to simmer. However, as the men of "Strange Way of Life" prove at Cannes in their skin bearing Saint Laurent looks, it seems like this slow simmer will soon reach a boiling point.