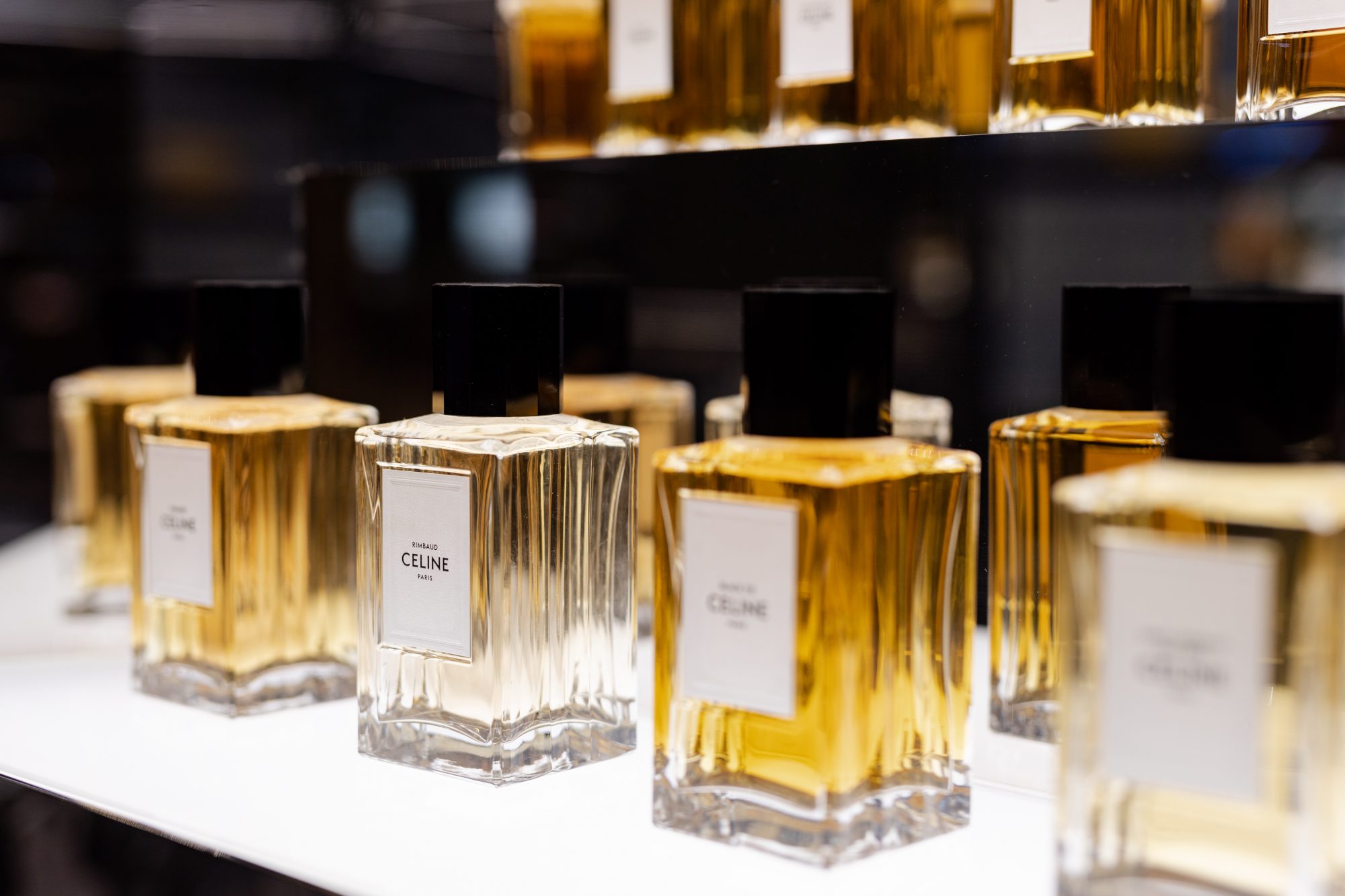 Celine invites you to indulge in a one-of-a-kind sensorial experience where phenomenal fragrances meet classic leather pieces delivered in a gorgeously contemporary set-up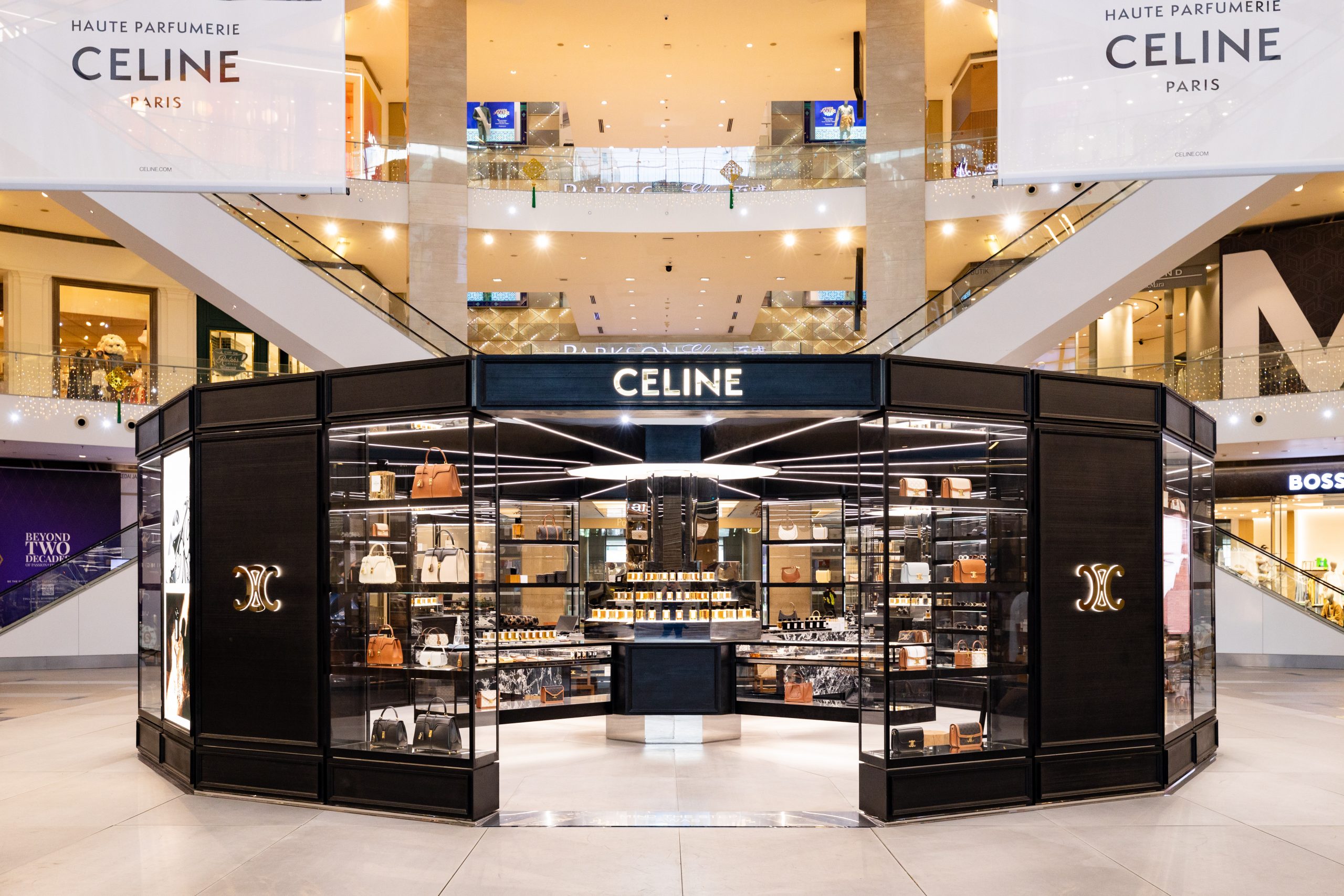 As you enter the architectural space – located, at the centre court of Pavilion Kuala Lumpur, you will notice a dynamic interior with lush, modern furnishings. Each was designed and selected individually by Celine's Artistic Director Hedi Slimane to reflect the finesse of the Parisian label. The interior pays homage to Celine's first perfume store which is located at Rue Saint-Honore, Paris.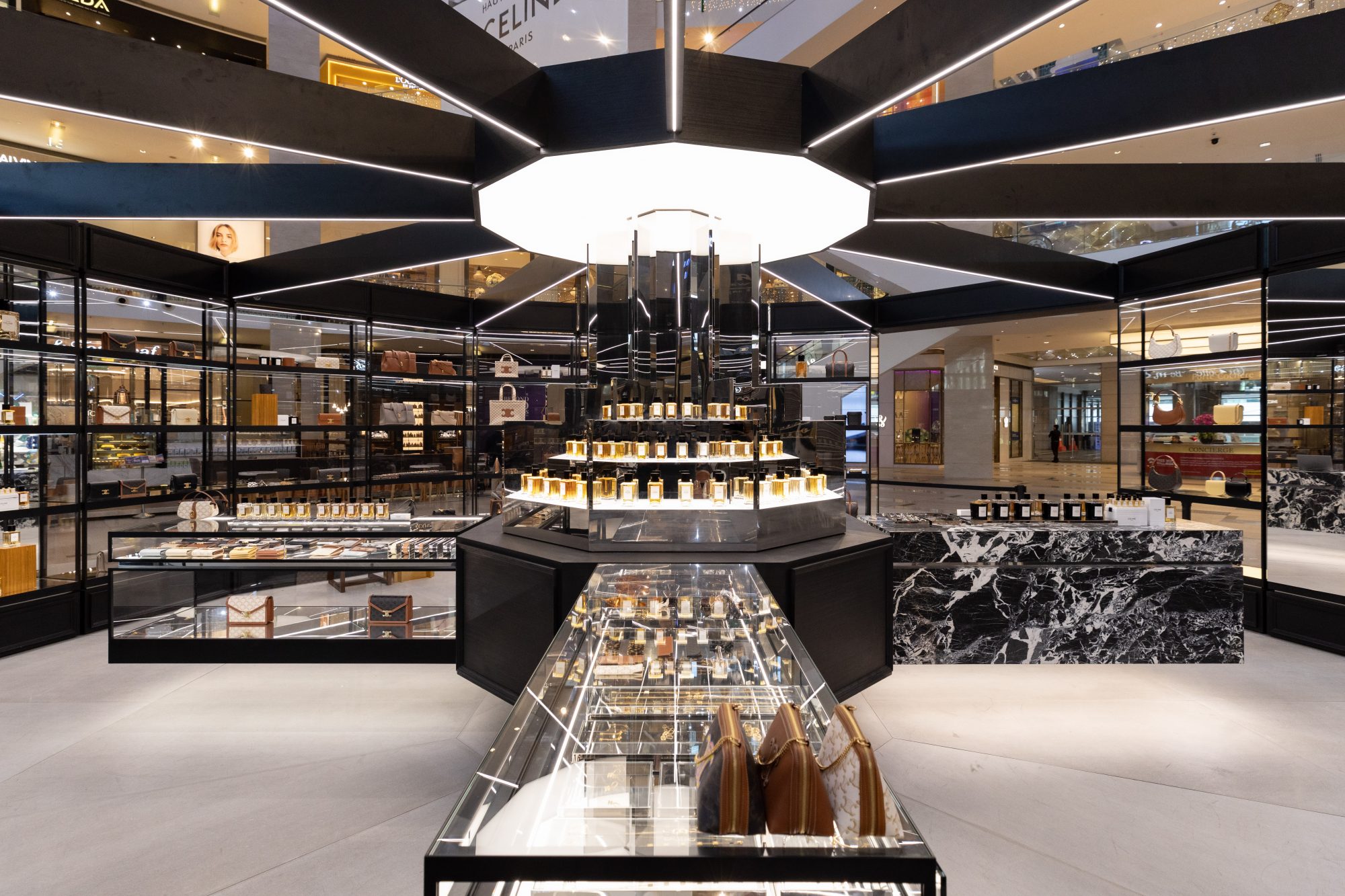 So what does the pop-up showcase? Fans of the French luxury label can expect to see an array of ready-to-wear leather pieces including the Triomphe series and of course, the Haute Parfumerie Fragrance collections all encompassed in a dazzling set-up designed with the brands signature Triomphe emblem in mind.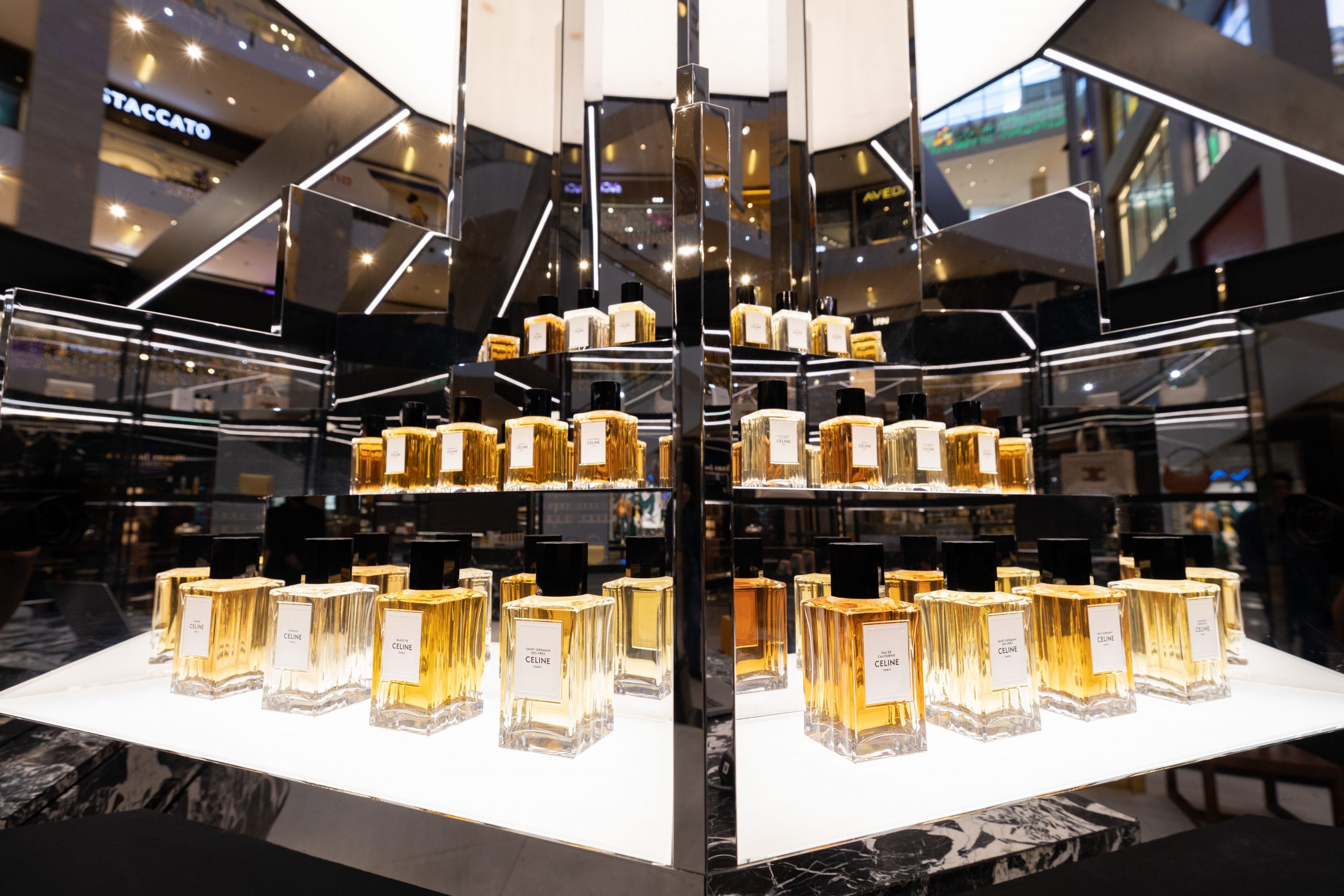 The pop-up is not simply to be seen but to be experienced. The Celine Haute Parfumerie & Candles is one such example. Each scent represents a unique sensorial experience, attuned to the preferences of the wearer – from Parade a day scent with its delicate woody notes unscored with fresh floral aromatic cords to Nightclubbing, a night scent containing powdery, earthy fragrance invoking the scent of a night out in Paris.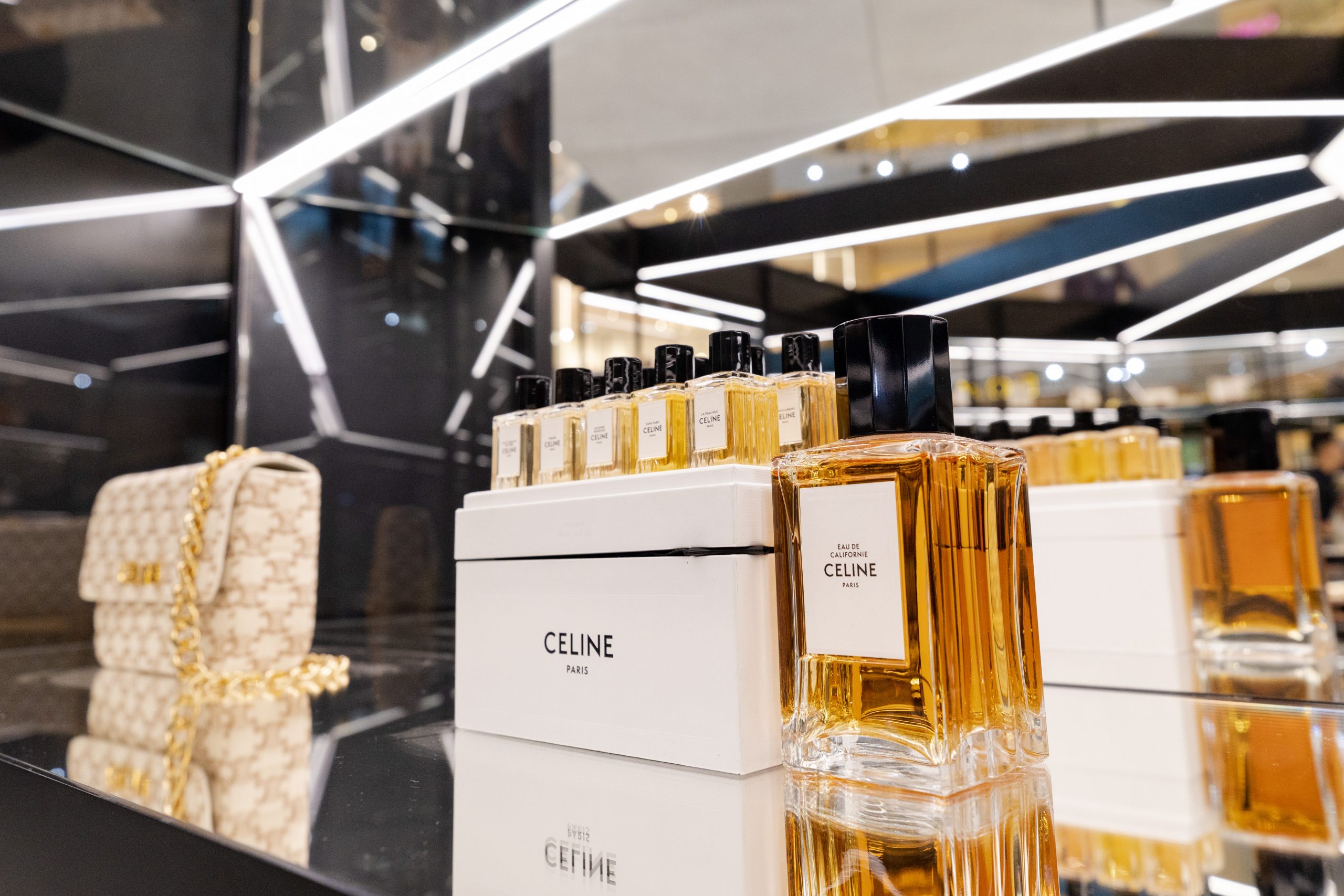 Craftsmanship meets creativity in the form of Celine's Triomphe Woman's Leather Goods & Accessories. First, you have the Triomphe Canvas with the Classique Triomphe Bag in shiny calfskin. This is followed by additional accoutrements including the Triomphe Heart Glitter Charm in brass and enamel gold along with the delicate Triomphe Keyring Charm.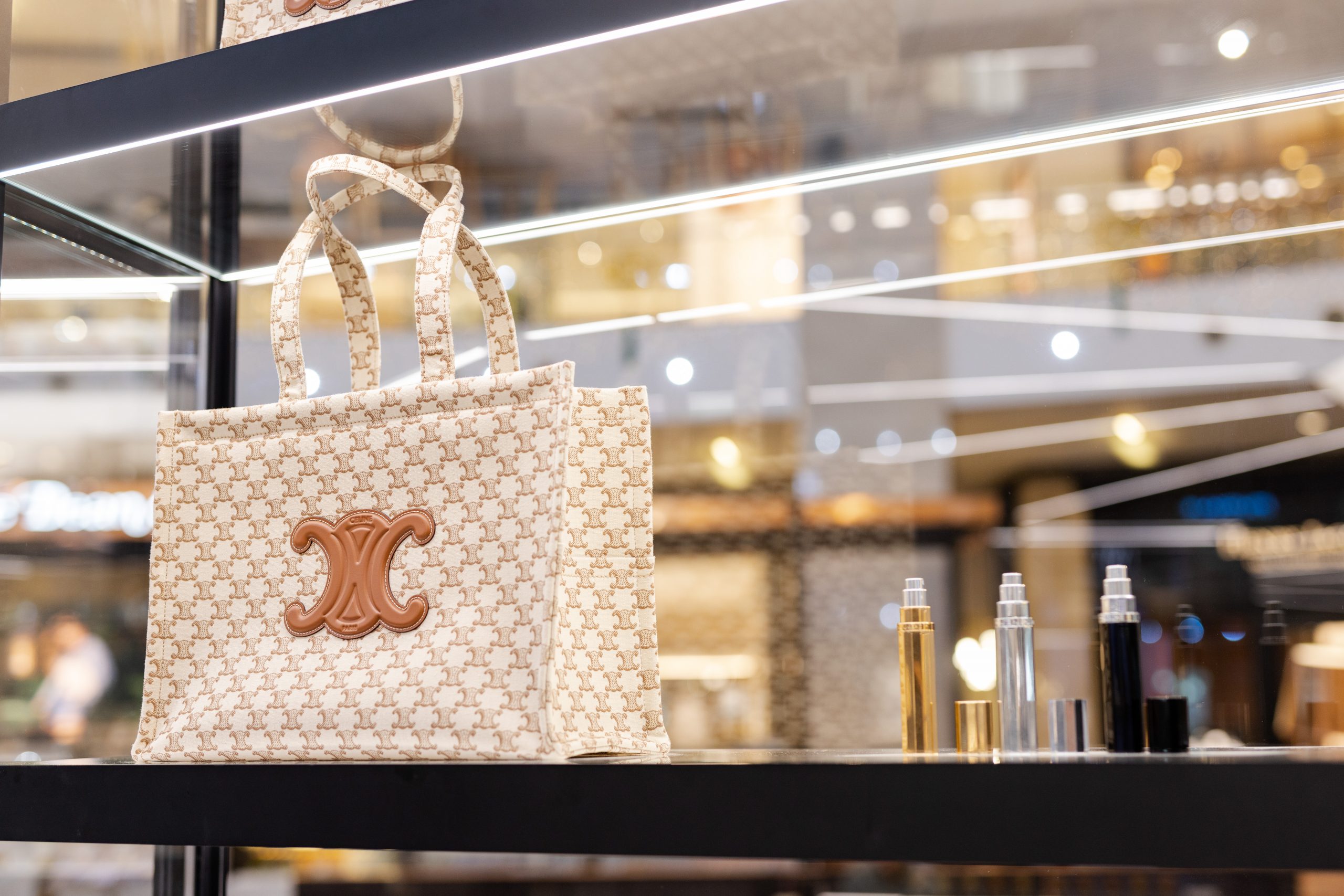 We attended the exclusive launch and saw a few familiar faces including supermodel Alicia Amin, singer and actress Daiyan Trisha alongside personalities including the Kuan siblings and Brian See to name a few.
View this post on Instagram
The Maison Celine pop-up is a first of it's kind in Malaysia and will be available in Pavilion Kuala Lumpur from April 30th – May 14th, from 10 AM to 10 PM.