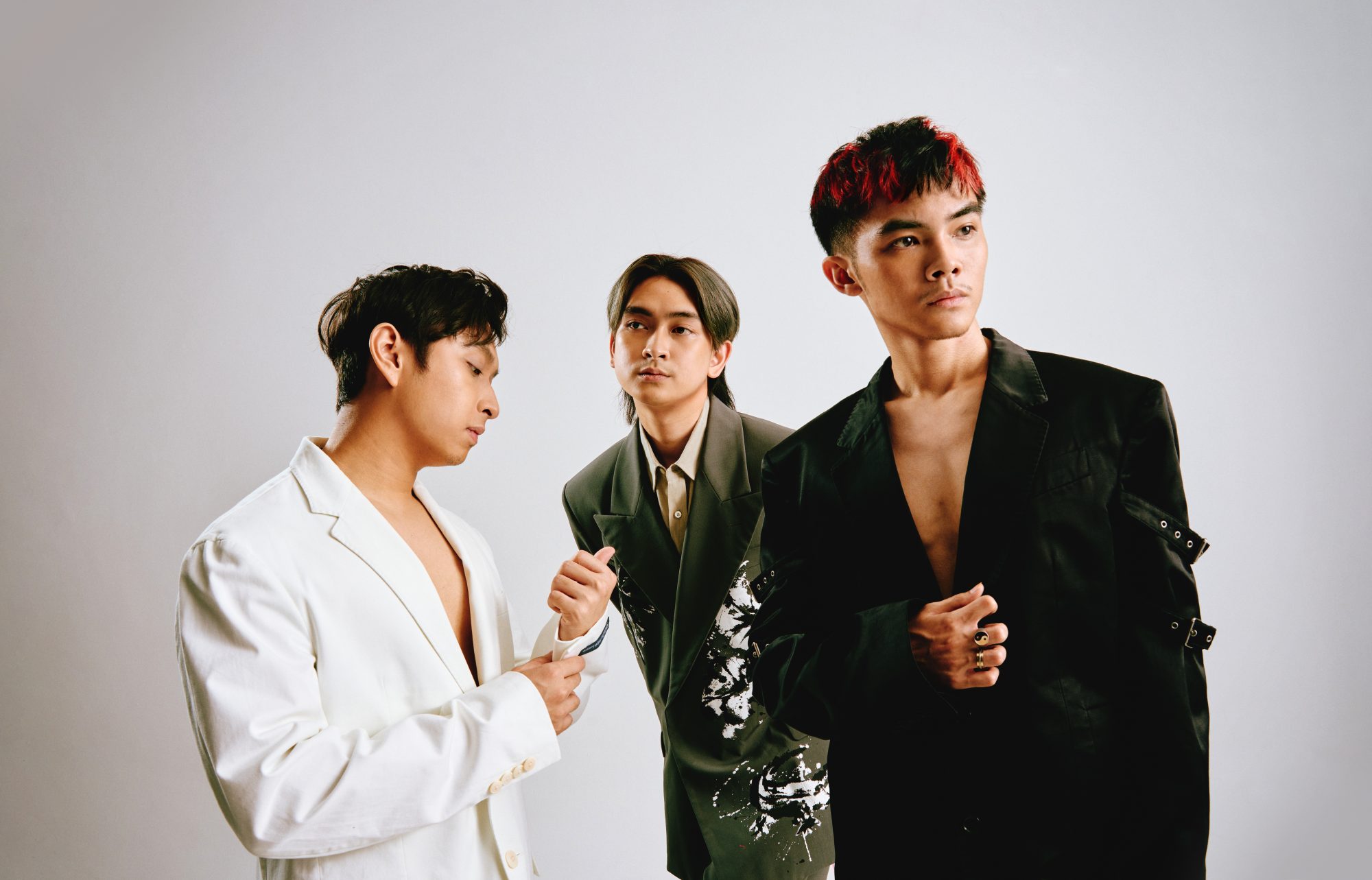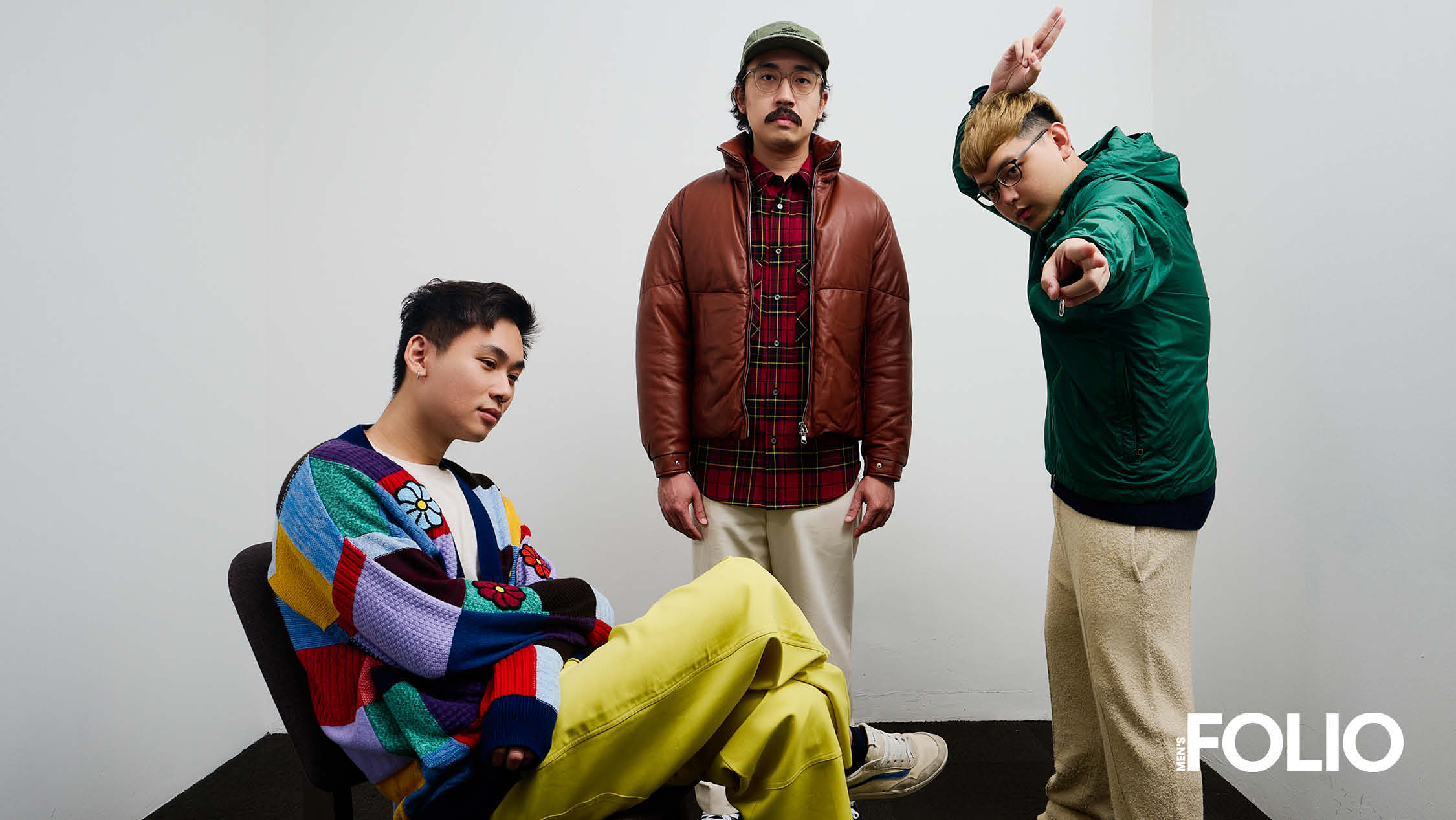 Forests is a name that is native to Singapore's music scene. Procuring albums of math rock and emo soundscapes, they are known for applying a more mercurial sensibility to their — sometimes — chaotic yet heartfelt compositions. On their latest album, Get In Losers, We're Going to Eternal Damnation, the reactions on the band's Bandcamp include comments akin to "cutest emo on earth" and "this is peak Forests! I absolutely hated it". The feedback is precisely the reactions the band intends to provoke with their art, having ensured a personality that is never too serious nor uptight. Formed in 2014, what has made the last decade so special for them was their quiet rise thanks to a legion of listeners both in Singapore and overseas, which granted them exposure they were eager to use to their advantage. The band's main audience mainly comes from listeners from the United States — it is where the genre originates, after all. In April 2023, the band will embark on their first US tour — a two-months journey that has taken them a decade of perseverance to finally achieve.
Let's start with the basics. How did Forests come about?
Daryl: I met my ex-guitarist when we were both playing in two different metal bands, and we first met each other at a gig. This was back in 2014. I found out that he was really into emo music, and I asked if he wanted to form a band. After which, I found Nikki — our drummer — from soft.sg, a music forum where you could find anything related to music. It's almost like craigslist for local music. That is how Forests became the Forests we know today.
I've noticed comments on Bandcamp where users have described Forests' music as "cute emo". What does "cute emo" mean, and how exactly would you describe the music in your own words?
[Laughs] I guess it's because the music sounds happy, not exactly serious, but the lyrics are sad. It's also probably the vibe. They're sad songs for happy people
Now on the topic of that, do you find songwriting therapeutic?
No, it's terrible. It's actually the hardest part of being in a band when trying to make all the puzzle pieces fit, but these particular pieces originate from multiple puzzles. It becomes a mess, and you have to look at every piece of work as one larger picture rather than yourself.It also feels like different brains are coming together. There have been arguments because of song structure, and it is easy to explode because of one small thing — there's always some tension
Is it hard to be in between playing the role of an adult and playing the role of a band member?
It's hard on our schedules, but touring is harder. Writing and rehearsing are not too bad. We use a calendar app to have our schedules to organise the times we can meet and jam.
Speaking of touring, you guys are about to embark on your first US tour. Has that always been the goal?
Our music originates from the States, so it would make sense that they would make up most of our audience. And yes, putting the tour together has been months in the making. But our music isn't exactly American, and it's probably more Singapore than one might think. It sounds familiar to a global audience but foreign enough to have just that Asian touch to create a unique identity and approach.
View this post on Instagram
Interestingly, you mentioned making music from a global perspective. I think one of the standout tracks ever is Dakota, which I would assume you guys were mentioning the heartland in the East of Singapore. Was there ever a focus on Singapore in the music-making process for Forests?
Not exactly. It has always been about anything and everything. Buton Dakota, when it comes to music, sometimes you've got to think about the branding too, and we chose that name because it has an international appeal. It wouldn't be nice to name a song after Yio Chu Kang, for example — nothing wrong with that — it's just our preference. Dakota sounds cool, you know? [Laughs] The funny part is that the song reflects Tanah Merah — where our ex-guitarist used to live — but we couldn't possibly name it Tanah Merah because it felt too real. There weren't a lot of options in Singapore, so we went with Dakota.
I thought there was a deeper meaning into it.
Sorry to burst your bubble!
Before your US tour, I just wanted to check in — how were tours like for you guys?
We used to do them on the weekends. Take a flight overseas on Friday night and return on Sunday. That way, we don't have to take formal leaves from our day jobs. It used to be one country for each month.For the next US tour, we are doing remote work, or we've compiled all our available leaves for this. It better be worth it.
Is having an International appeal good?
It's an indicator. Now that it's easier to access information, bands know how to gauge where they're at from a global standpoint. Speaking of the bubble, some bands in Singapore might feel like they've made it because of some sold-out local shows; you feel like you're big. But once you go overseas, no one knows them, and that's where the bubble bursts. The overseas indicator is quite important for bands today, and I think it's been going well. Look at Sobs; they're doing great
Is support important from local audiences and resources?
I feel like once your band has gone mainstream, you wouldn't need the support from Singapore because all your support comes from overseas, and you'd have a larger market to guide you. I feel like right now, we don't need as much support as we used to; there are newer bands that require the support instead. It's been 10 years, and the standards have been going up. It used to be bad because everyone was stuck in a bubble they could not penetrate. A lot of bands in Singapore now have an international appeal, but that was not always the case.
Photography Jaya Khidir
Interview & Styling Manfred Lu
Photography Assistant Natalie Dykes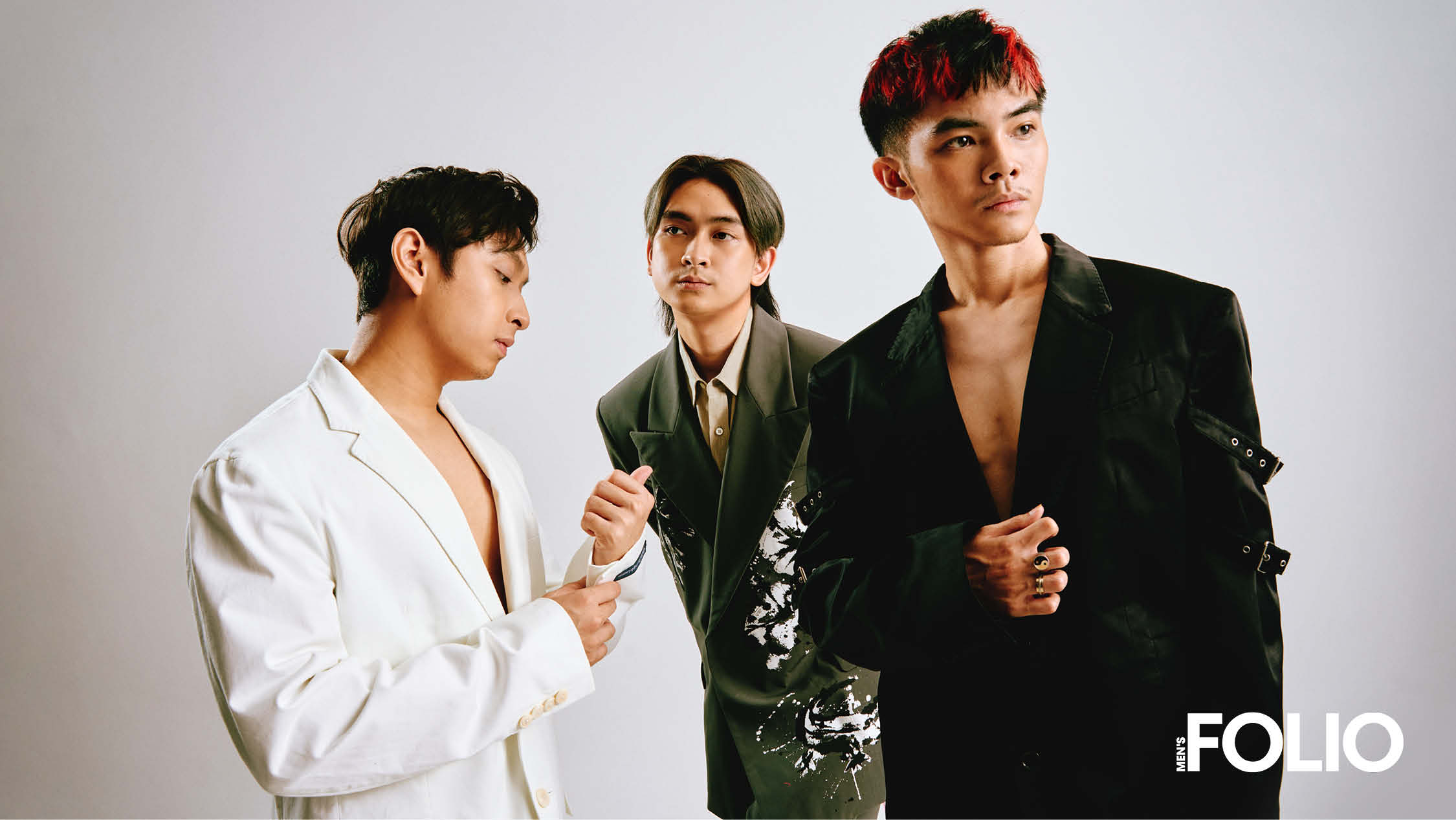 We have seen our fair share of heartbreaks and heartaches throughout our adolescent years, but there is something about the Malaysian indie band INSOMNIACKS that speaks to the bittersweet nature of love like no other. This rising star in the music scene has been capturing hearts with their soulful performances encouraging the audience to embrace and sing along to their greatest heartbreaks. The story of how INSOMNIACKS came to be is nothing short of cinematic — they were just sixteen and were already trying to be like 5 Seconds of Summer. Fast forward a decade later, these boys have gone from pretending to be rockstars to actual rockstars. Now, they are up on stage playing to crowds just as big as the ones they used to daydream about. They were destined for greatness, and what do they have to say about that?
Let's talk about the beating pulse of a band that reverberates in the hearts of millions — its name. How did the name INSOMNIACKS come to be, and is there a deeper meaning behind it?
A bit of a funny story: when we used to go around doing gigs we really had no name for ourselves; we're just pretty much "the boys", but one performance required us to be called on stage. So, the night. before the show Iskandar was texting the group thinking of cool names for a starting boy band, coincidentally those were the times when we used to stay up late to accompany Dan who always had trouble sleeping. It was also three in the morning, and we thought, you know what, insomniacs is a great name. Change it to INSOMNIACKS and let's just go to sleep, we're tired.
Since being in a boy band is something you guys used to romanticise about, what is it like now when you are actually one? What is the best thing about being in a band?
Oh man, it's surreal! It's like living out our teenage dreams but with a lot more responsibilities. It's definitely not as easy as we thought it would be, but we wouldn't have it any other way. We'd say our favourite thing about being in a band is the brotherhood; it always feels like it's us against the world! In entertainment, you see a lot of people come and go, but knowing that we'll always have each other is pretty comforting.We met at 16, and we're 26 now. We were pretty much together for different phases of each other's life. We've seen each other grow up, go through heartbreaks and experience success together. It's an indescribable feeling.
How about your fashion sense? How has being in a band influenced your style?
Hell yeah, we want to dress like 5SOS (5 Seconds of Summer)!
View this post on Instagram
After almost a decade in the music scene, what would you say is the most memorable gig for INSOMNIACKS?
Malam Galau, without a doubt, is one of the best nights we've had as a band. It was after the release of our single Sempurna, and it felt like a rebirth of Insomniacks because it was our first time performing after a long time due to the pandemic. We also think we had the right crowd because everyone at Malam Galau is just there to sing out their bottled feelings; everyone wants to scream their heartbreak. And ever since that gig, every other performance we've had has been just as hyped up. We have goosebumps just thinking about that moment, and the show reminded us of why we're here and why we do this.
The big three of INSOMNIACKS are always known as Pulang, Reminisensi and Sempurna — all three in which the story aptly tells the bittersweetness of love. When writing music, what would you say is your inspiration? Is there a specific theme you go for?
Every song we've written starts as a feeling that we're able to turn into a story. When writing songs, we like to go with something personal but resonates with many people. There are things in life you thought you would only go through alone, but with music, you find people with the same fate.
As for the music process, we're glad that most of our music isn't forced, so our songwriting was done at different places when inspiration struck. The idea for Sempurna struck when Iqie and Dan were chilling outside of our houses under the stars, and we thought, "Hm, this is perfect, this is sempurna", and we started writing. Pulang was written randomly at a restaurant during dinner, and Igauan Malam was written on a livestream with our followers!
We had our audiences pitch in ideas and started writing them together on Instagram live. That was fun. We do believe that when writing songs, it needs to resonate with people and encapsulate a feeling. It's hard to do so when you're forced under a deadline or a certain restriction. That's why the best song inspiration comes when we least expect it, even sometimes during supper at Mamak.
Before we wrap things up, let's end it with a reminiscence of you boys as a band. How would you say being a part of INSOMNIACKS influence who you are?
The adult world seems so scary navigating through it alone, and we're just glad that in learning together, we also learn from each other. We think we have enough cool and memorable memories to tell for a lifetime, but we're still looking forward to more, both as a band and as friends.
Photography Tommycck
Interview Asha Farisha
Styling Lieu Hui Ying
Grooming and Hair Eranthe L
This interview on Forest and Insomniacks was first published in our April issue.