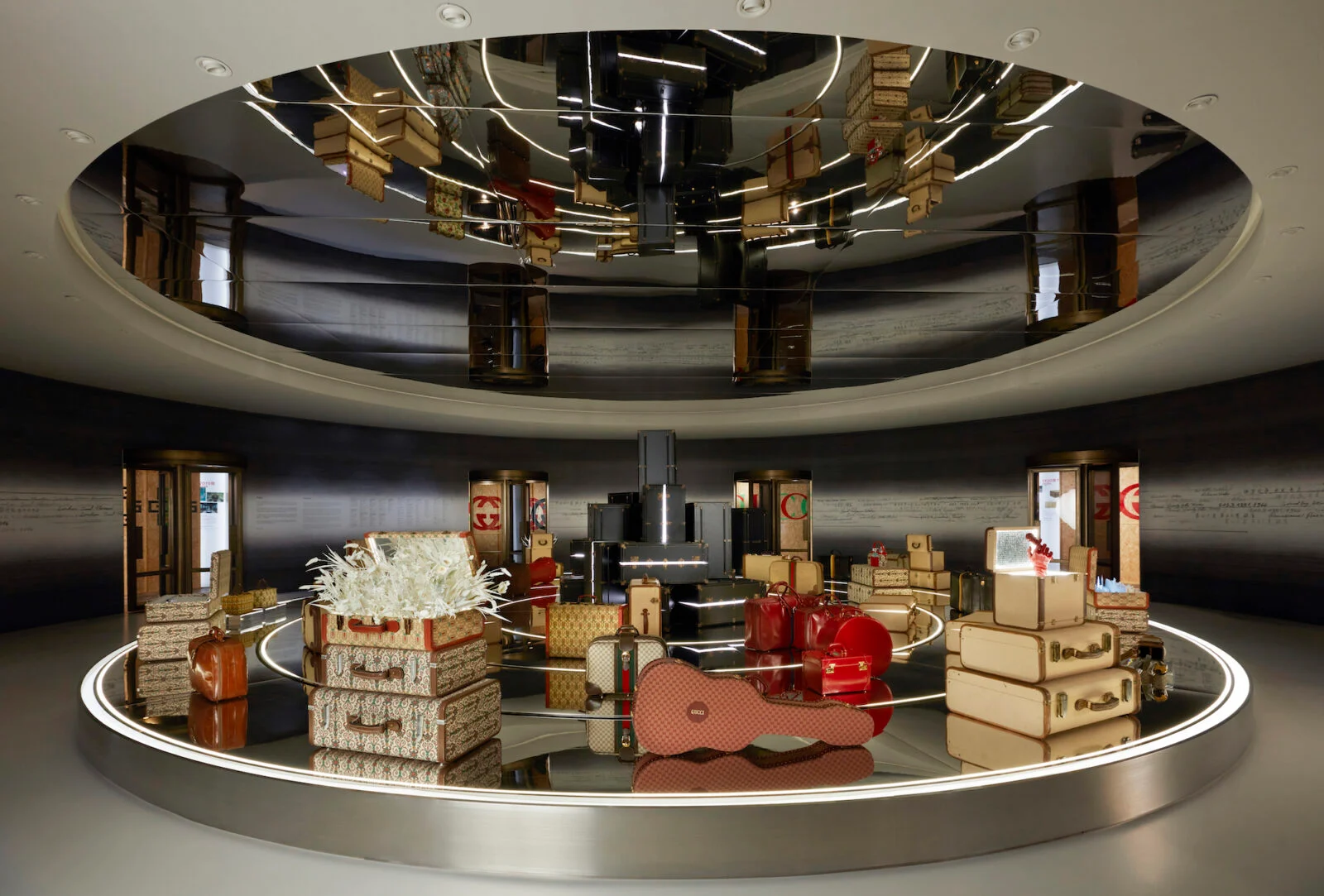 Gucci has set out on a globetrotting adventure to showcase its trove of archive. Named "Gucci Cosmos", the immersive exhibition puts the brand's 102 years of heritage on display and China is the first country outside of its homeland to feature the historic exhibit — a follow-up to the Gucci archive in Florence that was launched back in July 2021.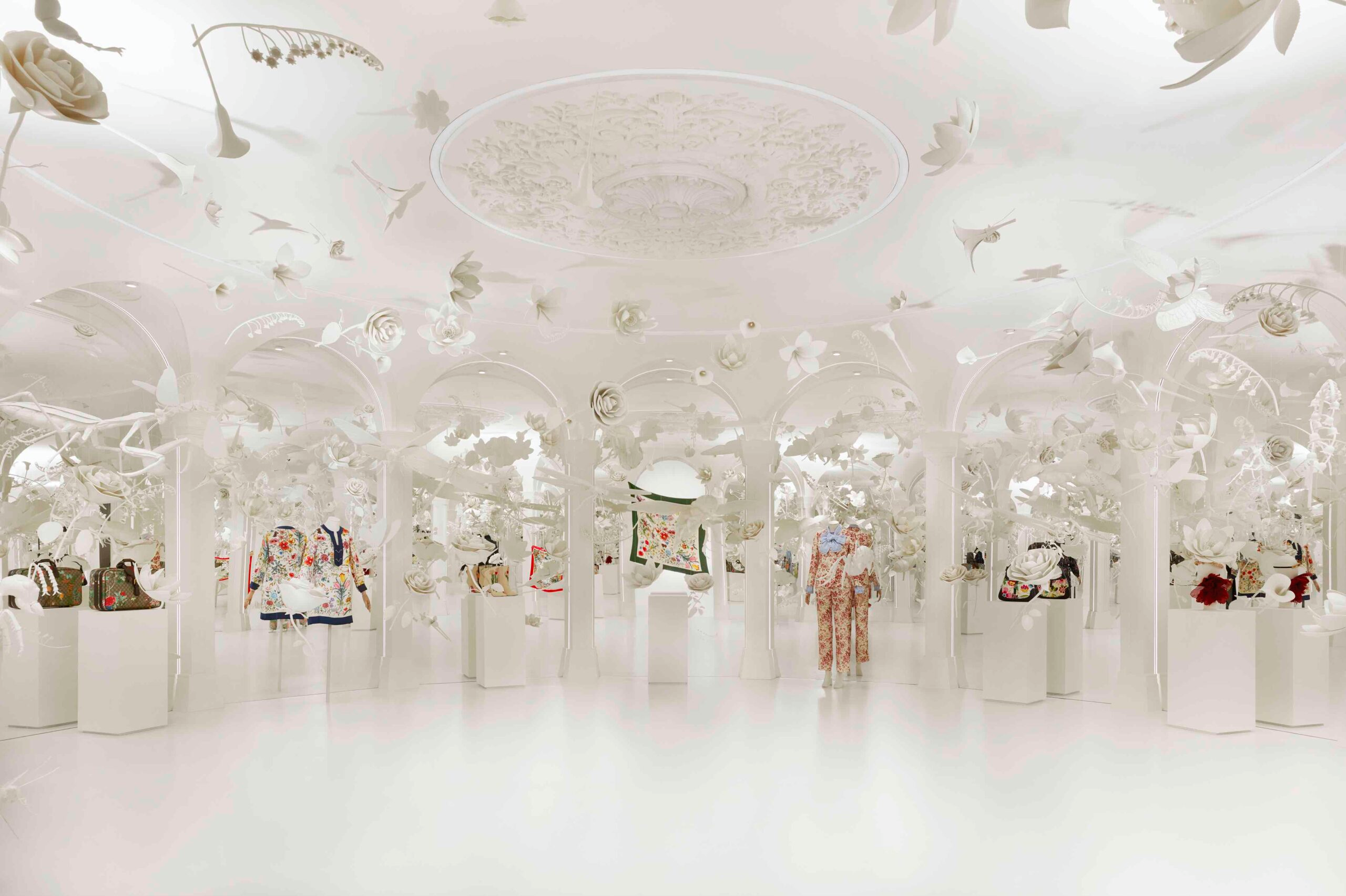 Taking place at West Bund Art Centre at Shanghai, a former aircraft factory overlooking the Huangpu River, the Gucci Cosmos is curated by Maria Luisa Frisa who has spent six months to cull iconic pieces from the eras of Tom Ford, Frida Giannini and Alessandro Michele. Frida has also worked in tandem with Es Devlin, the artist behind the bells and whistles, delivering an interactive experience with imaginative sets, larger-than-life sculptures and multimedia artworks.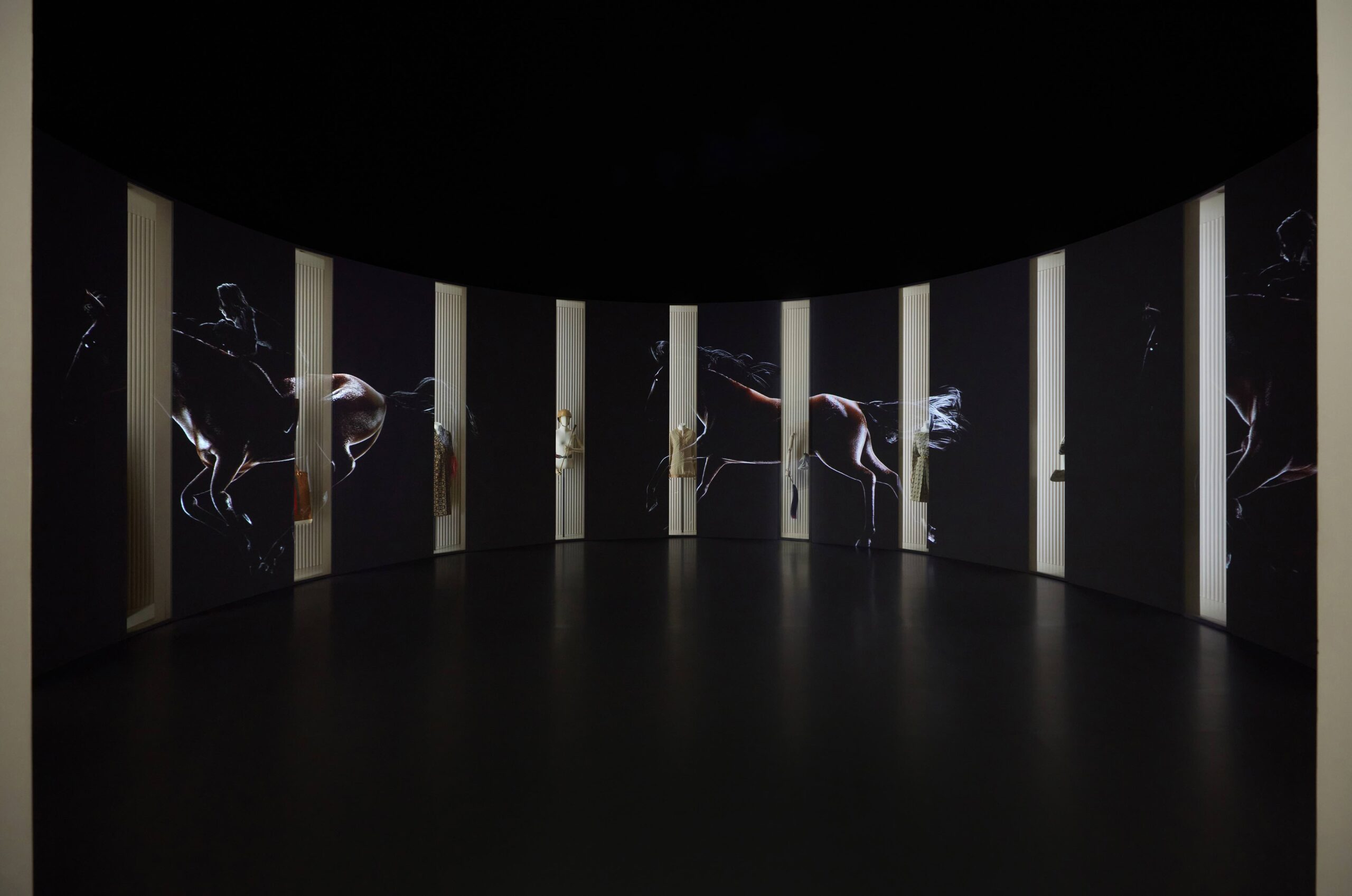 "Part of the show's challenge was to let the audience understand the importance of each object, item, garment, or accessory. We often take for granted items like the Bamboo bag, but in the 1940s, when it was first invented, there was a lot of research behind how to bend the bamboo on the flame into a handle," Frisa shared.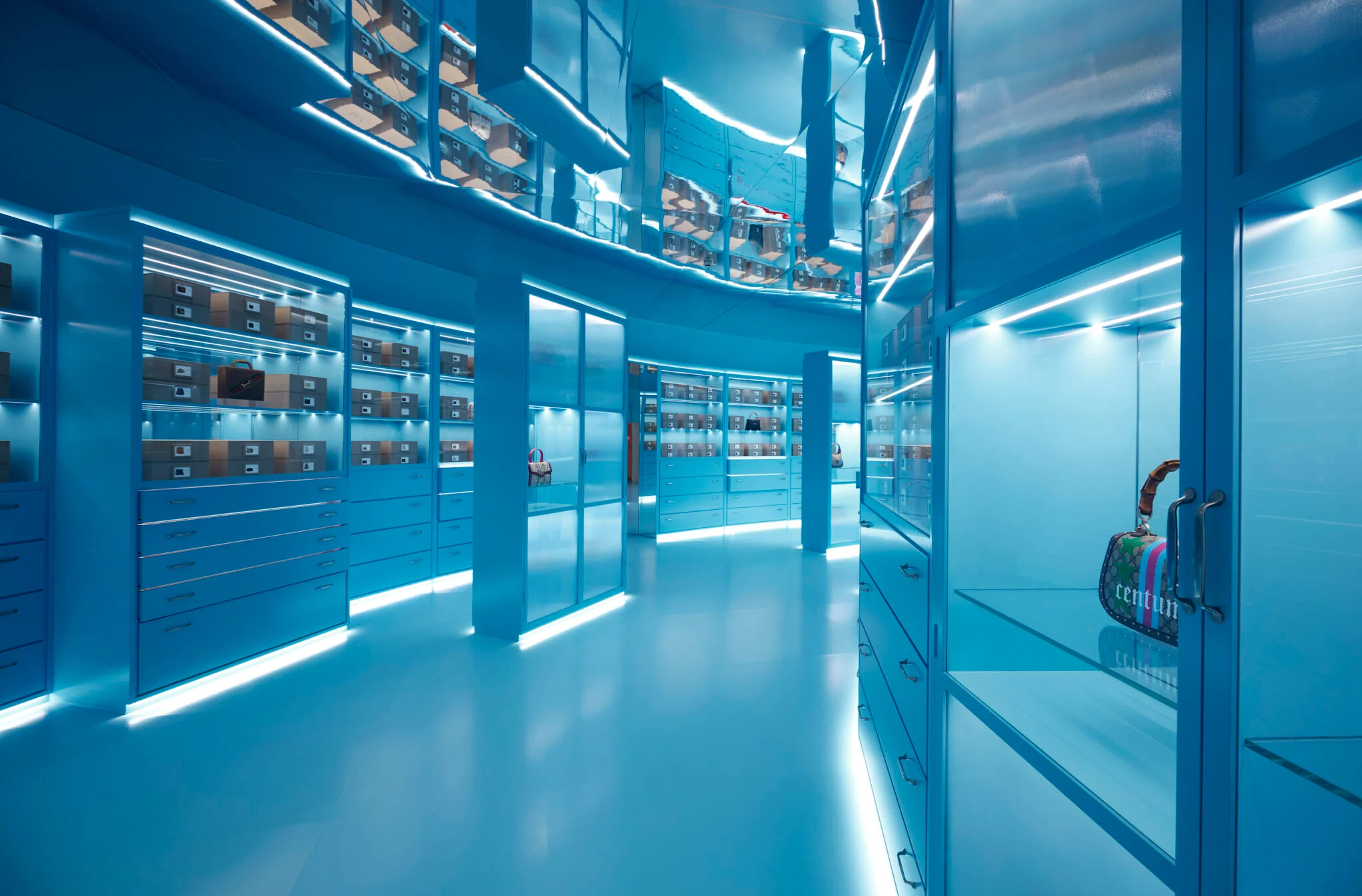 The result is an exhibition consisting of eight different worlds. The exhibition opens with "Portals"; featuring revolving doors modelled after The Savoy Hotel in London where founder Guccio Gucci worked as a porter, and Gucci's luggage collection. The "Portals" leads to two other sections, the "Eden" and the "Zoetrope" where visitors get to feast their eyes on the paper-cut-like ornaments inspired by Italian artist Vittorio Accornero de Testacomes and Gucci's reservoir of accessories while Zoetrope brings to life the iconic Horsebit motif with projection of virtual galloping horses. Traversing the "flora and fauna" sections, comes "The Two" that houses two 10-meter-tall illuminated statues that call to mind the Gucci Twinsburg fashion show.
Next up is the "Archivio", a maze-like circular space furnished with sky blue cabinets, drawers and mirrored ceilings that look like a scene out of Wes Anderson's movie. Here, the visitors will be able to rest their eyes on Bamboo 1947, the Jackie 1961, the Horsebit 1955, the Gucci Diana and the Dionysus. Within the "Archivio" sits the "Cabinet of Wonders", a rotating cabinet that hoards some of the most mind-blowing creations in the history of Gucci. The awe-inspiring journey is then followed by a parade of 32 runway looks displayed by moving mannequins that are located at the "Carousel". Last but not least, the "Duomo" ends the exhibition on a high note with two replicas of Santa Maria del Fiore where visitors get to indulge in an immersive light show.