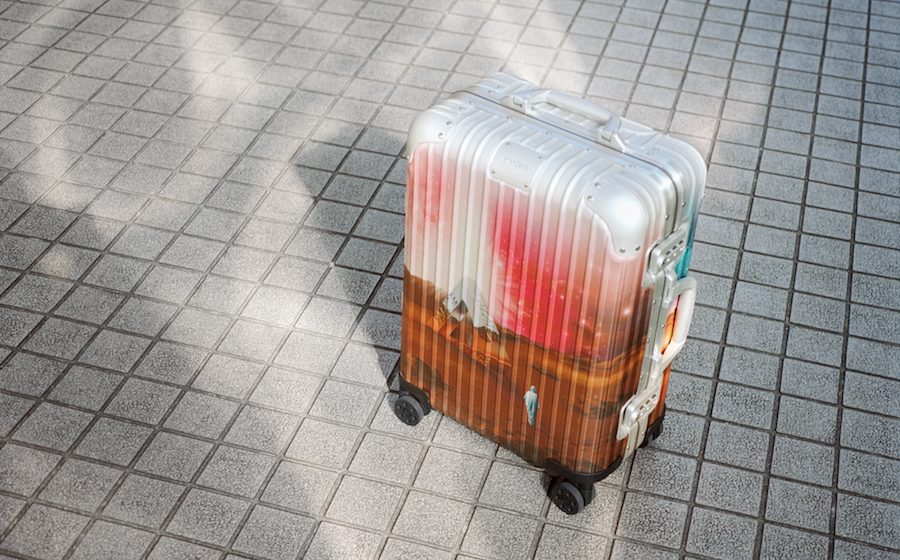 When you combine the century-old heritage of German engineering with the effervescent passion of street subcultures and the youth, you get something technically robust, effortlessly cool and timeless. Rimowa and Palace's debut collection illuminates this perfectly — highlighting the untapped potential a collaboration between connoisseurs of the past and future can hold.
Presenting a limited edition Original Cabin suitcase, deck and sticker set, the two Maisons of creativity explore the concept of mobility with special artworks that evoke hope, invite interpretation and encourage movement.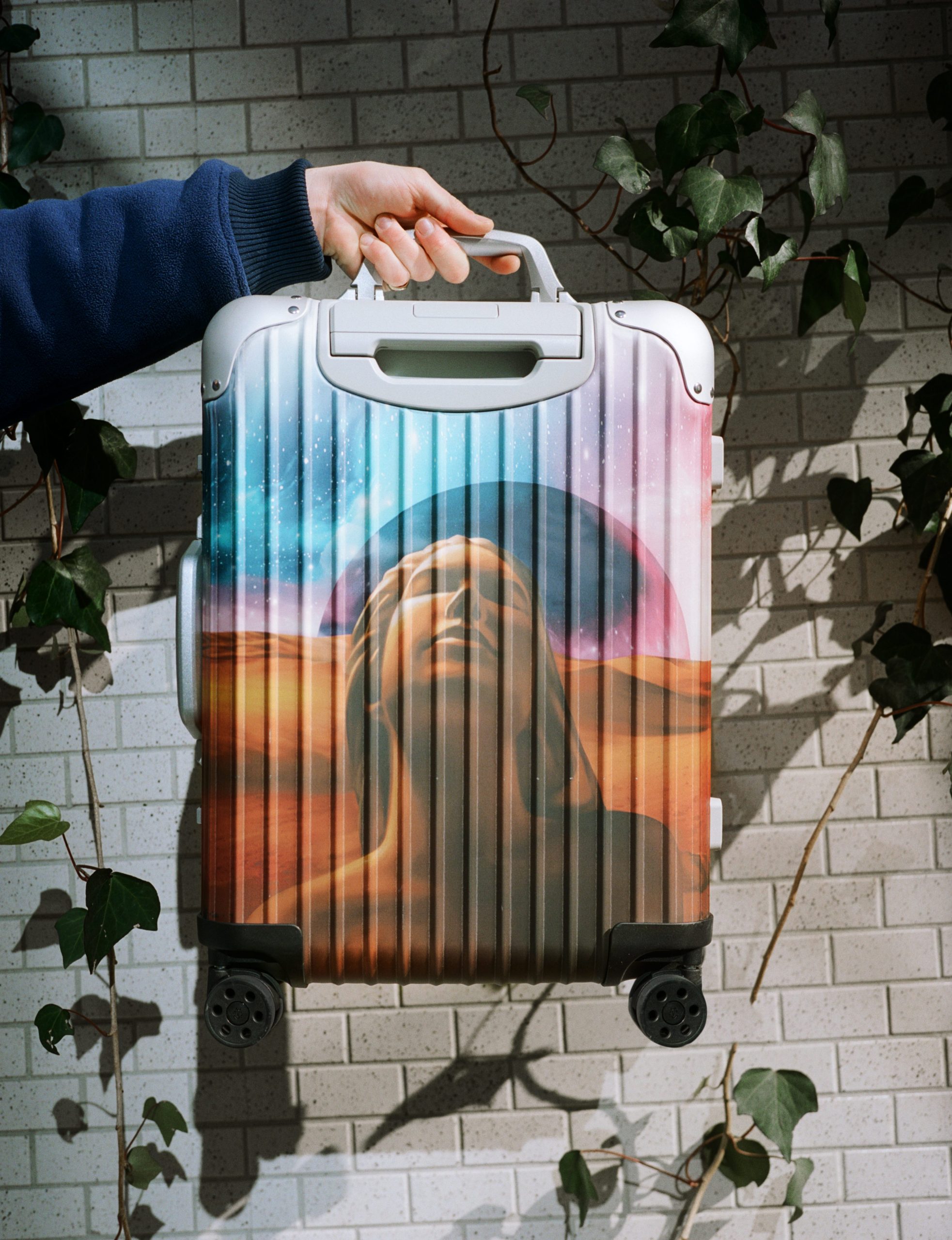 The Palace Rimowa Original Cabin Desert suitcase decorates the outer shell with an artwork of a dystopian desert landscape, designed in a hand-airbrushed aesthetic by Palace artists. A nondescript nomadic figure is pictured making its way towards a chrome monolith, watched over by a sand sculpture of a woman, but what this all means is intentionally up to interpretation. The brilliance of the saturated illustration is translated via Rimowa's masterful digital printing, creating a seamless gradient of vibrant colour to invite the imprints of personalised stories of wanderlust.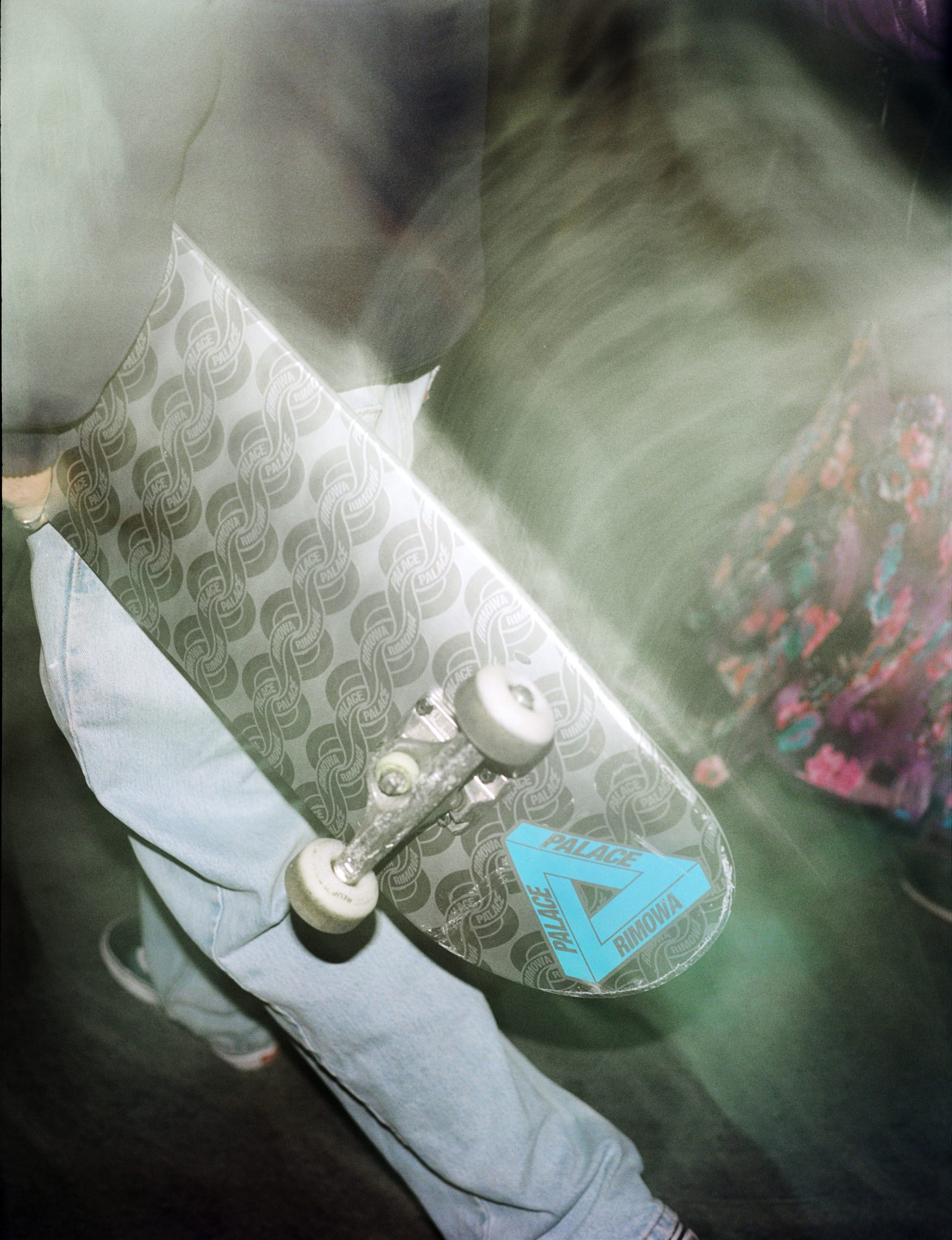 On the inside, an 'infinity' artwork, a rendition of Palace's pyramidal Tri-Ferg, intertwines the brands' names and values in creating quality and long-lasting products. The same pattern is seen on the Palace Rimowa Deck, with the other face inscribing one iconic logo on each end. Measuring 21.59 centimetres in width, the deck is made from 7 ply Canadian Maple wood under the Regrowth Programme. The collection is then concluded with the Palace Rimowa Sticker Set, which features iconic Palace logos lensed with a special Rimowa twist.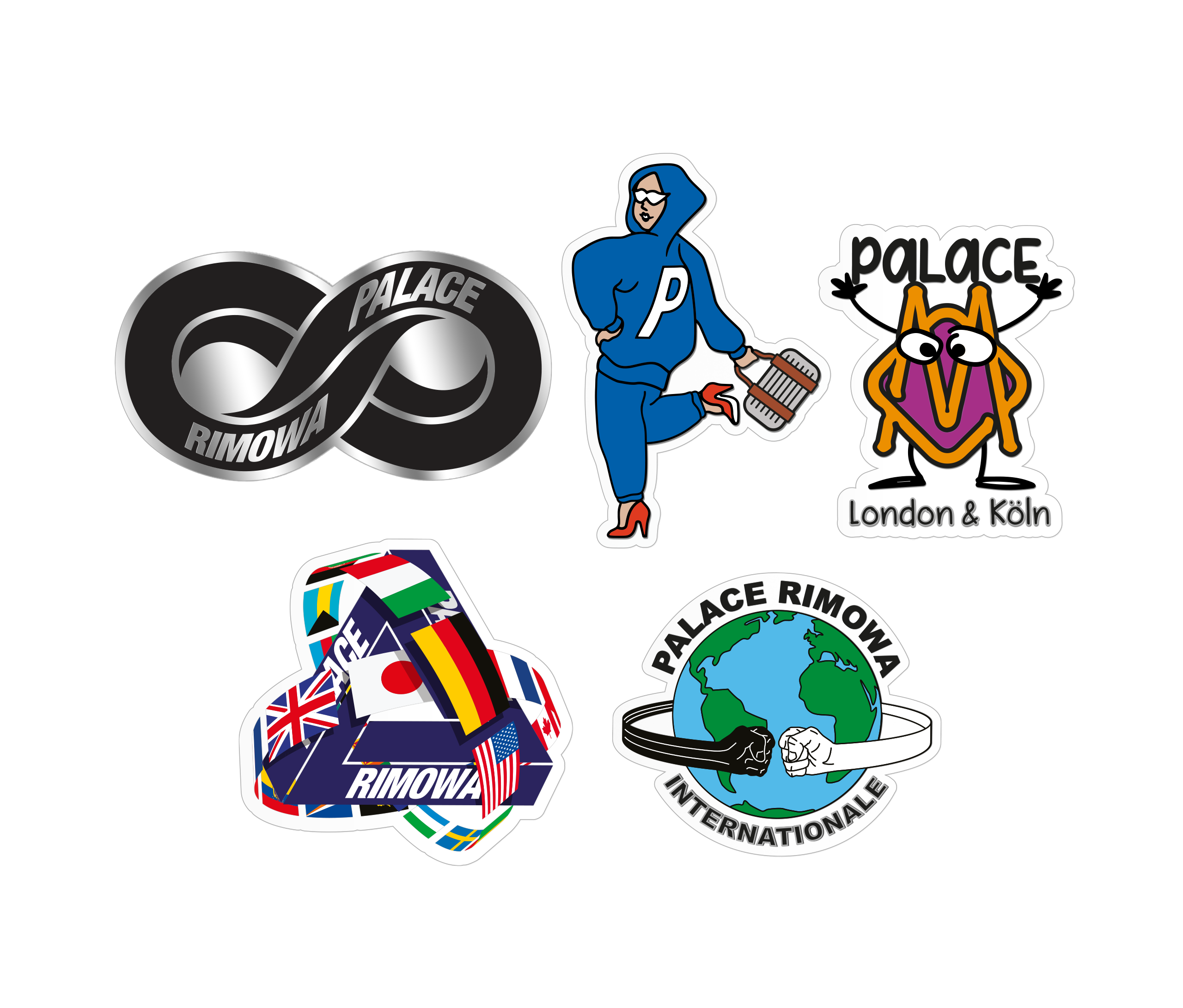 Topped off with a dystopian video telling the story of two Palace skaters separating due to a missed flight and reuniting in a Palace Rimowa universe, this partnership marks another crossover of Rimowa's genius and Palace's daring with another brand. Best to cop these limited edition Cabins as soon as possible, if you want to own a piece of this history — made in Cologne, these Cabins will only be available in extremely limited quantities of 500.
Discover more about Rimowa here.