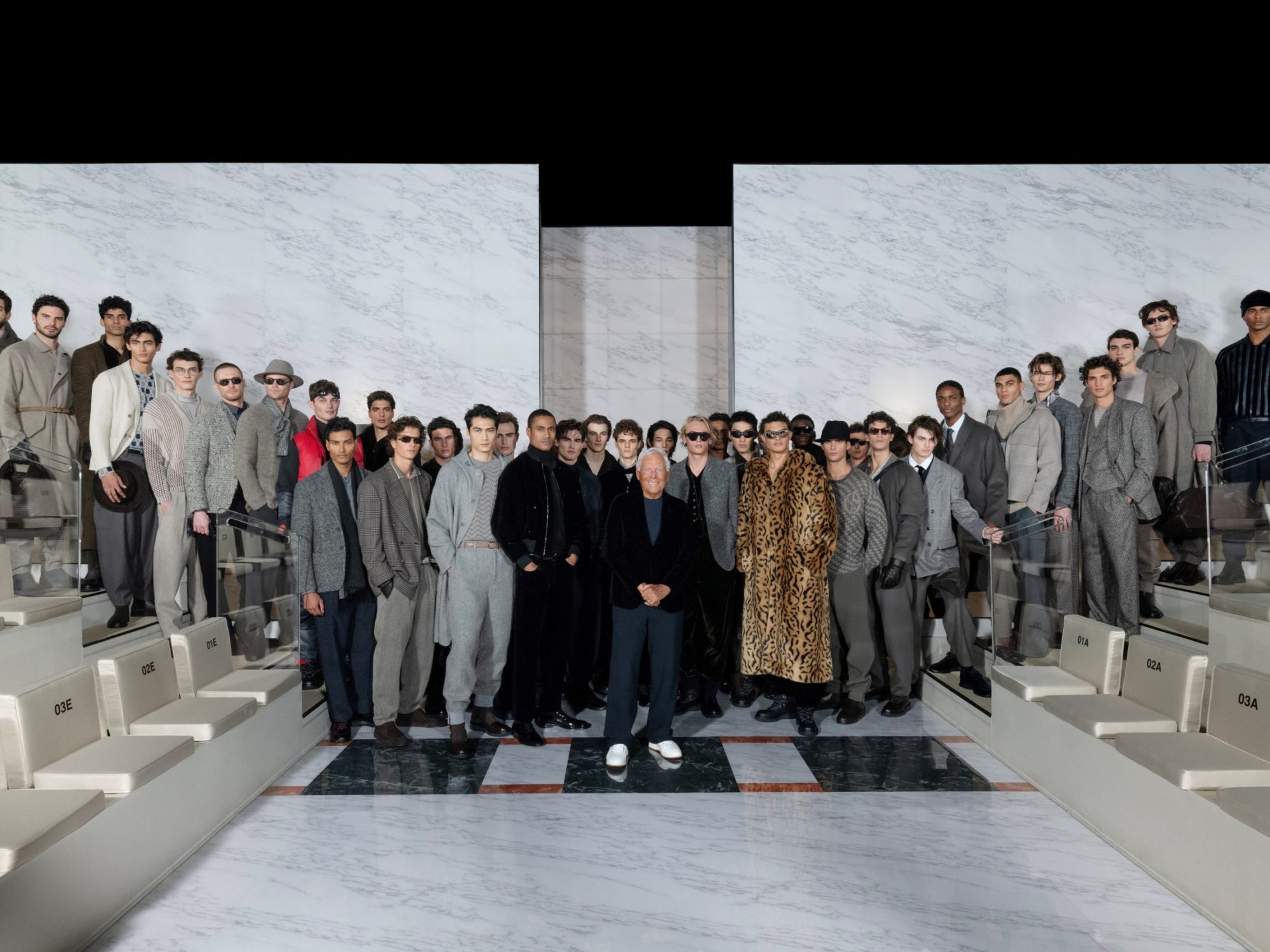 The obsession of creating tomorrow's sell-out trend seems hazy in the Giorgio Armani AW23 menswear collection but is never outdated. The latest ensemble by the legendary designer takes cues from the 70's aesthetic with pleasurable refurbishments and unusual contemporary touches, creating its own dressing era that is not shaken by time or season.
The collection is an ode to the idea of less is more as Armani strips down to what is only necessary to be worn during the low-temp season with a brilliant manipulation of the garments' forms and silhouettes that recollect Milanese's complex and graceful architectural beauty.
The geometrical panelling leather velvet jackets, faux-fur bombers, and mixed-material sweatshirts reflect the ground-floor rustication you would always see in many of the city's pre-war buildings. In contrast, the perfectly coincided geometrical patterns like herringbones and circuit-like rectangles worked into jacquard knits suggest the many beautifully marble-inlaid communal spaces in buildings across the northern region of Italy. The architectural school citation is also imbued with the rich grey wools, mohair, and cashmere transcribed onto scarves, jumpers, cardigans, and vests.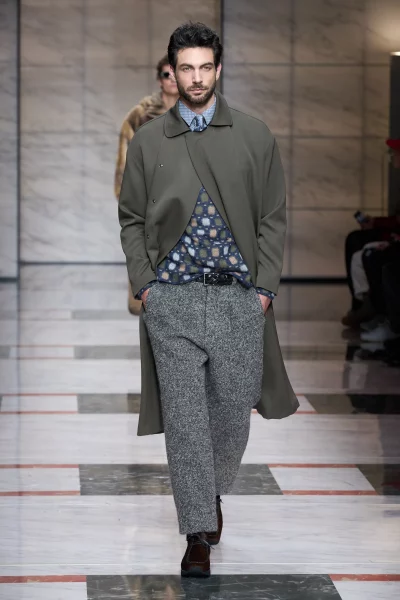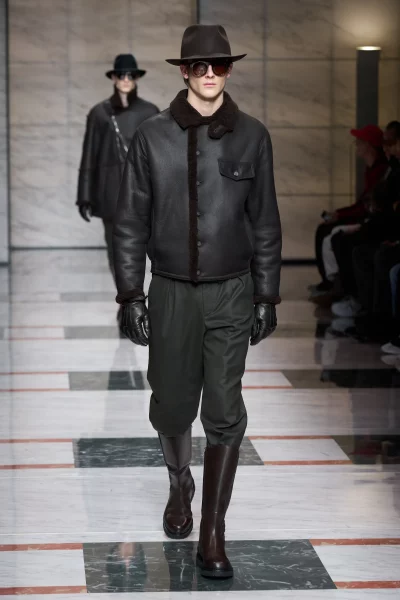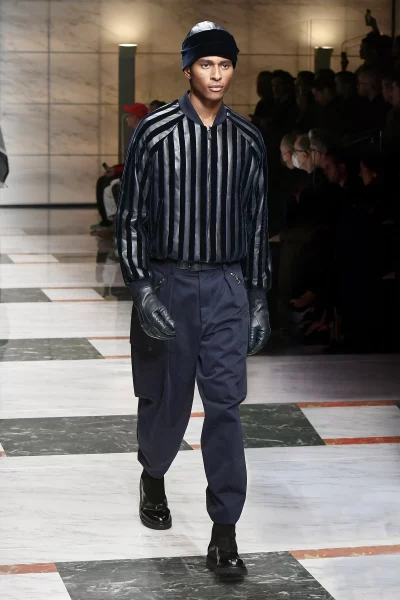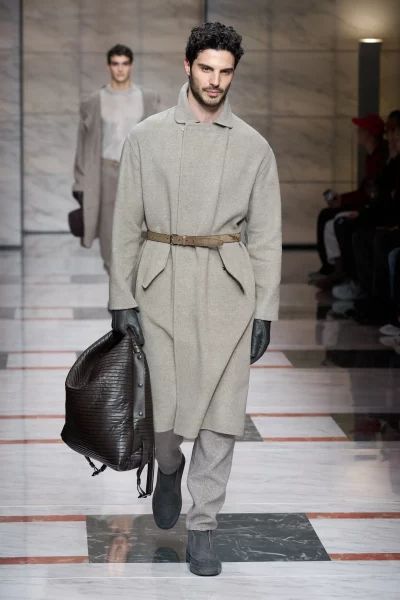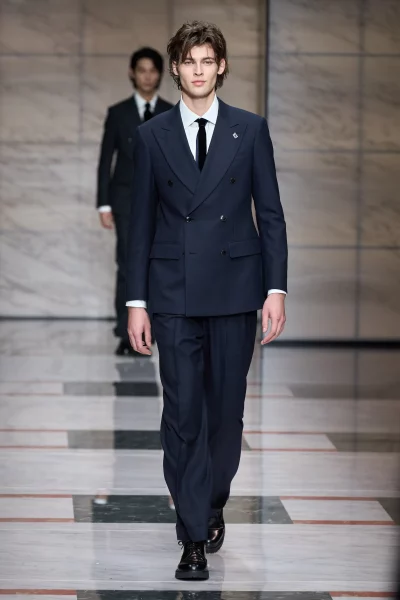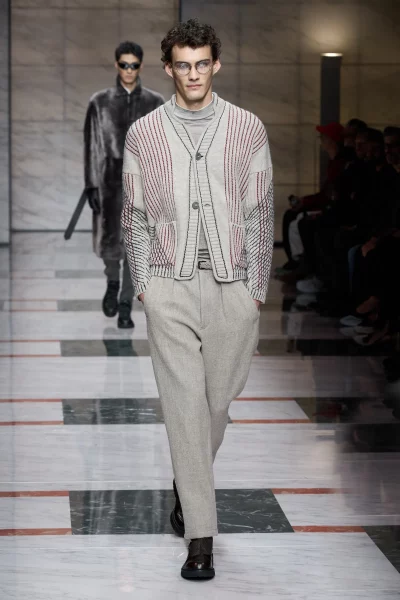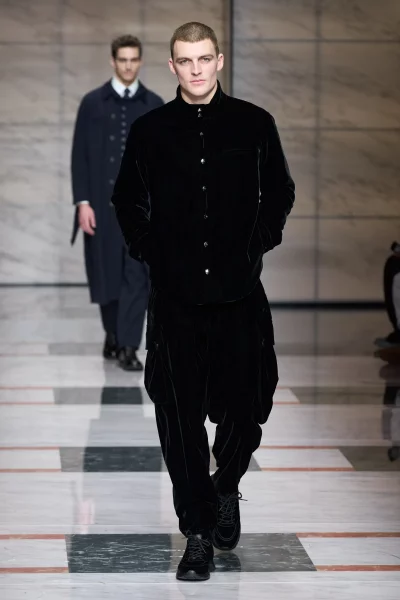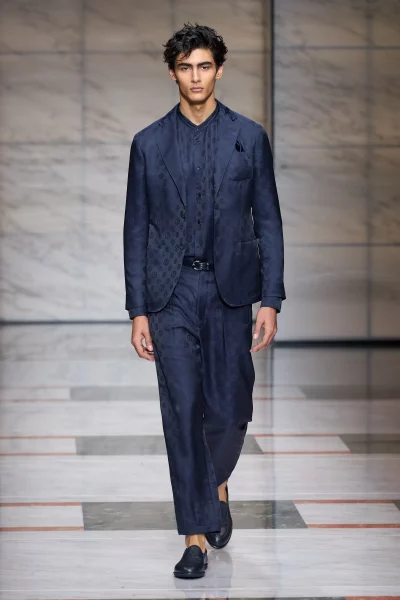 The garments avoid scandal but ensure sensuality with lux fabrics that flawlessly contour the body, keeping them close in contact with the skin with a little room left, creating a contemporary, elegant casual build. Suits are made of structured jackets and paired with fluid trousers, and when the form is a little too stiff, graceful fabrics like silk and satin balance out the proportion.
While the brand remains faithful to its grayscale and dark autumnal palette throughout the line-up, a leopard print jolts the moody sensation, followed by red that travels from rose to scarlet worked onto the skiwear.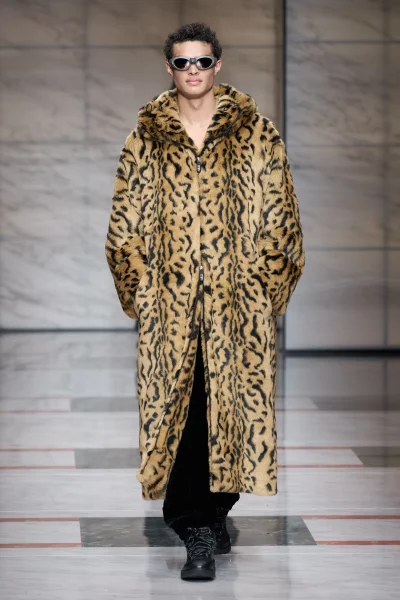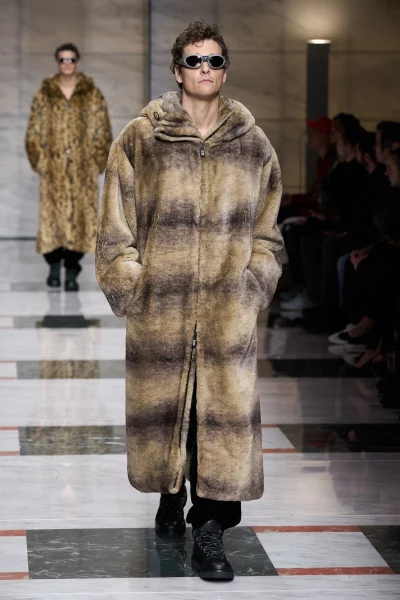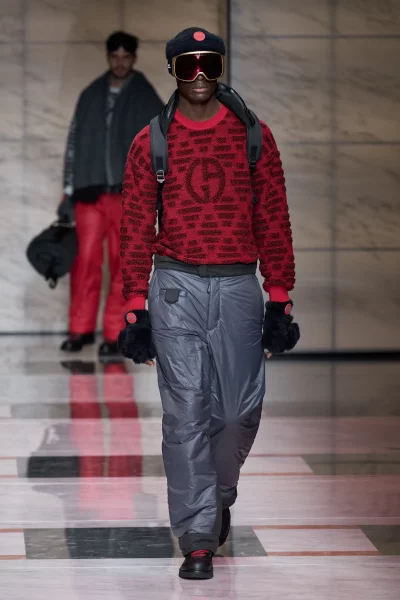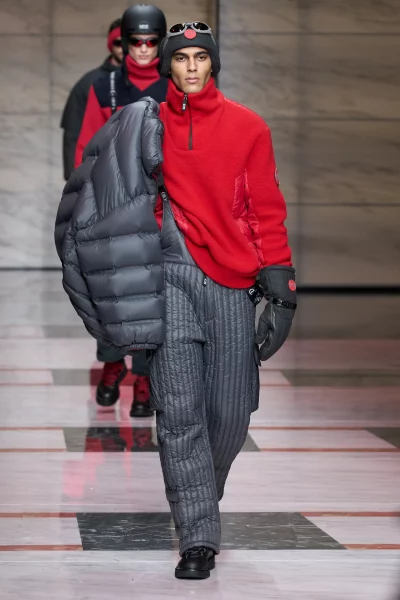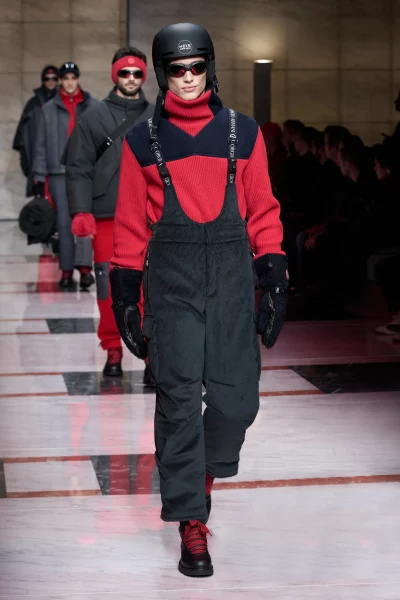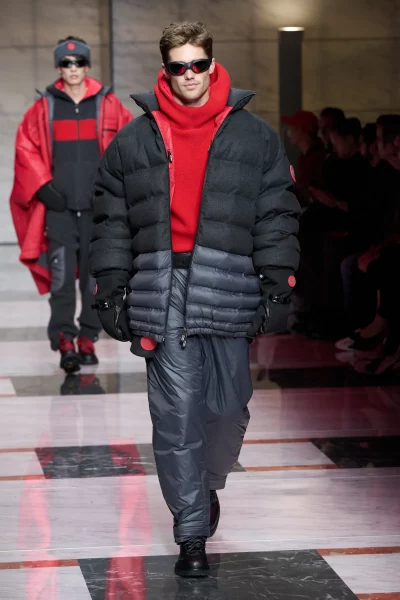 According to Giorgio Armani, the upcoming season also sees men taking it all with them wherever they go. Hence, large structured or puffy leather totes, which can also be worn as a weekender, a shoulder bag and some as a backpack, make up a considerable chunk of the accessories. Sitting next to them are ovular sunglasses, leather shorties and gauntlets, combat and chukka boots.
Once you're done with this review of the Dolce & Gabbana menswear collection, click here to catch up with our December/January 2023 issue.