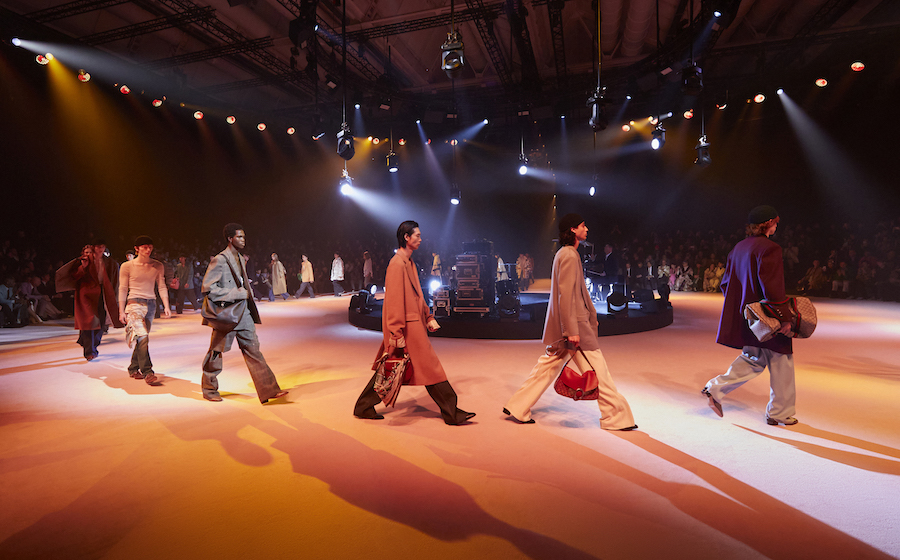 You get nothing but an easy and everlasting foundation when you strip one bare of frilly concepts and frivolous adornments. While this may not be the most exciting, Gucci's impeccable tailoring and master play at masculine transformation are all design pillars worth baring down for — thus why its FW23 show was not a miss.
Say what you might about the chromatic and bejewelled whirlwind Alessandro Michele conjured with his world of beauty, dreams and cinema. It kept things light and us adrift for seven years, but it also got tiresome to perpetually live with a head in the clouds when fashion's commercial and creative competition is so present and increasingly rampant. When something as pedestrian as clothes are placed on a pedestal for too long, the eccentricity of doing so loses meaning. So in an appropriate and well-coordinated response, Gucci's first menswear show without Michele (and in three years) was, thankfully, much more boring in comparison. 
Encircling a stage that housed the charismatic accompaniment of Marc Ribot's Ceramic Dog, the creatives and craftsmen from the in-house team employed the technique of "improvisation as an act of collaboration" to deliver archival silhouettes en masse, presenting Gucci that was, that is, and clearing the canvas for what might be.
Floor-grazing coats and languid pantsuits in muted colours might have come from the House's roots in men's tailoring or the street-driven androgyny of Frida Giannini, but the appearance of the sentimental Piston Lock, Horsebit and Cross alongside metallic or sequinned trousers brought to mind Tom Ford's sex-laden sense of glam. And, of course, therein also lies traces of the last designer to helm the head of Gucci. Gender-blurring skirts and nipple-baring sheer tunics recall Michele's very first look for the House and a retro-futuristic preppy vibe that he was so well-loved for over the past few years.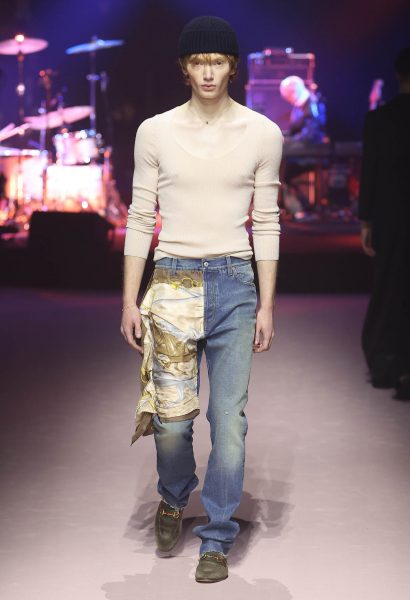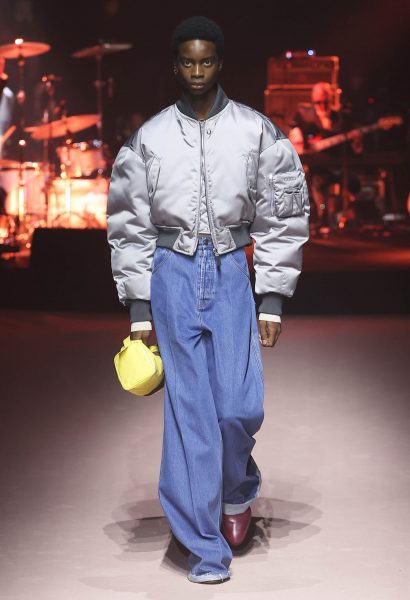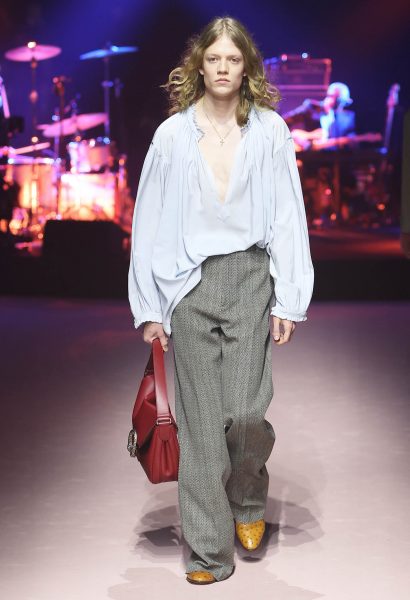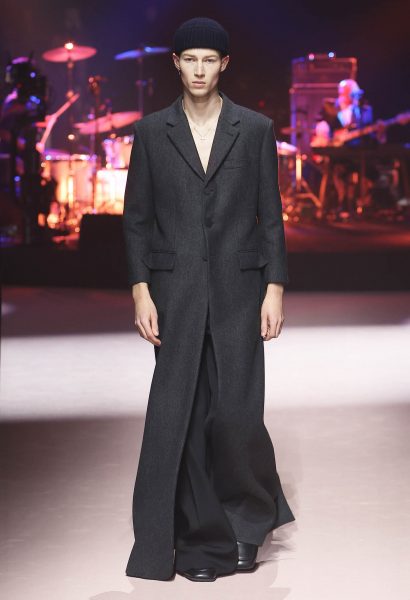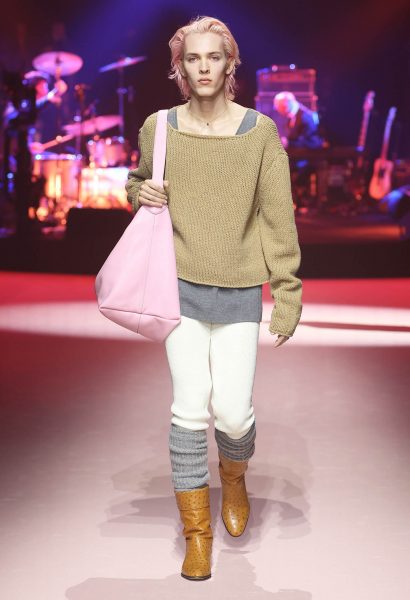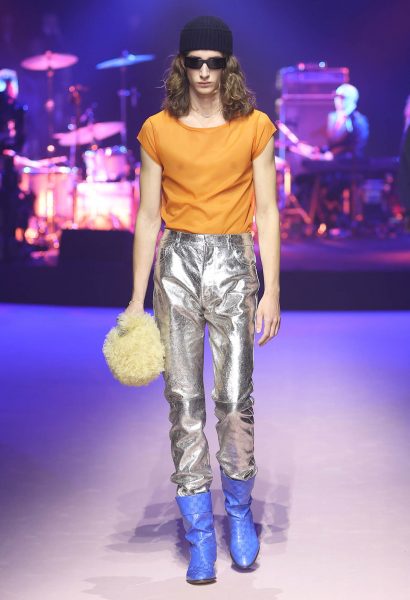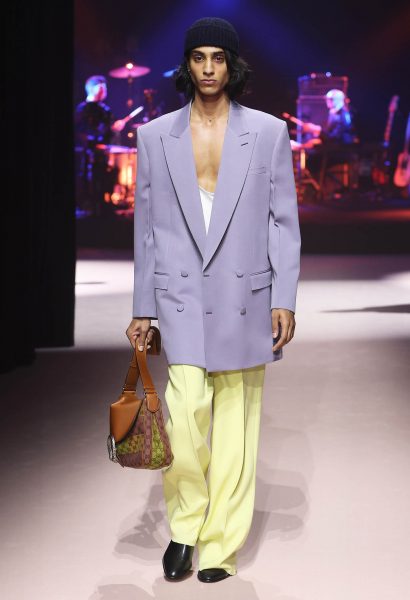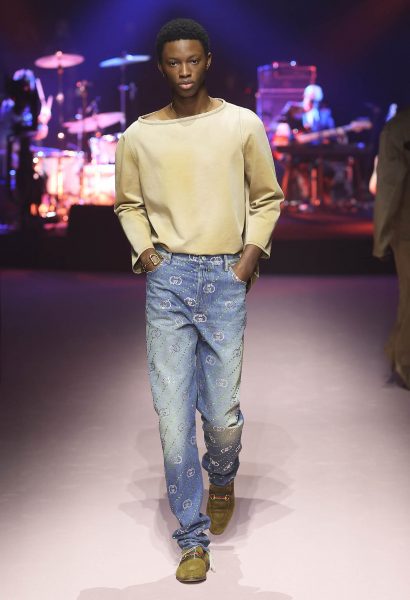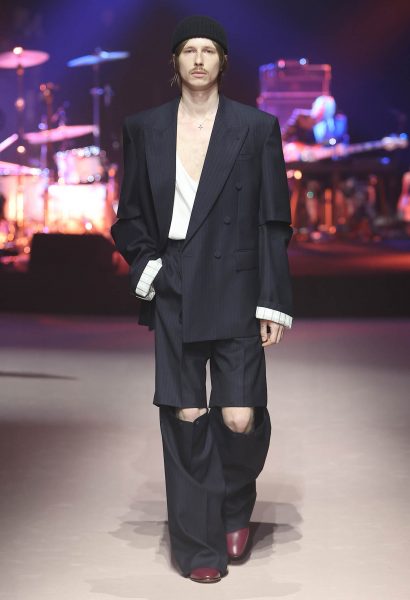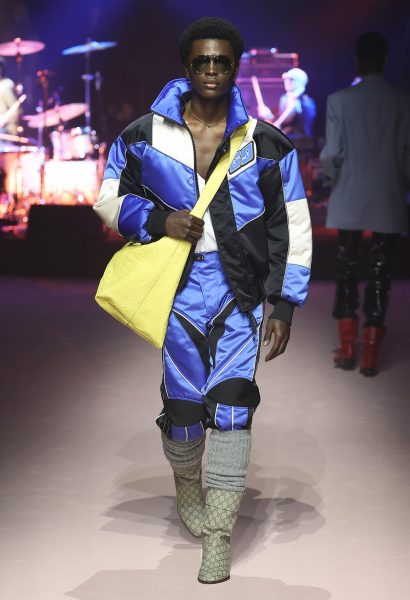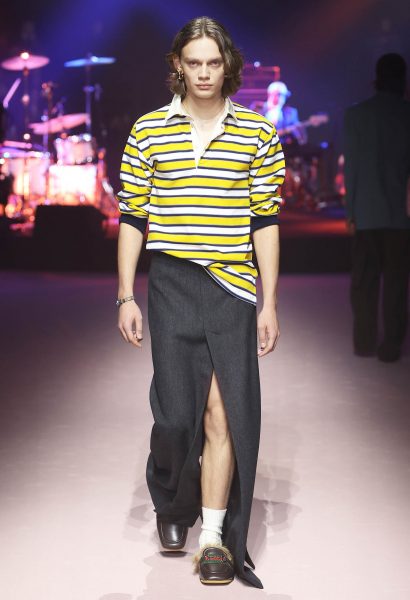 But what does this all mean? What picture are these puzzle pieces trying to make? Where a silky lavender-hued bomber jacket and a foulard-wrapped pair of jeans sought adventure, the presence of "ballet-core" items like leg warmers and roomy duffles remind us that Gucci is both looking in and looking out — reviving something from the 1980s in a way that the increasingly young and gender-neutral fashion crowd can appreciate.
This show also introduced the Crystal GG, a new lacquered interpretation of the House's coated monogram canvas from the 1970s, as well as a mid-calf motorcycle boot in a multitude of tones. Are the craftsmen already shaping the narrative before the new designer is announced? Or is this his or her work already in motion?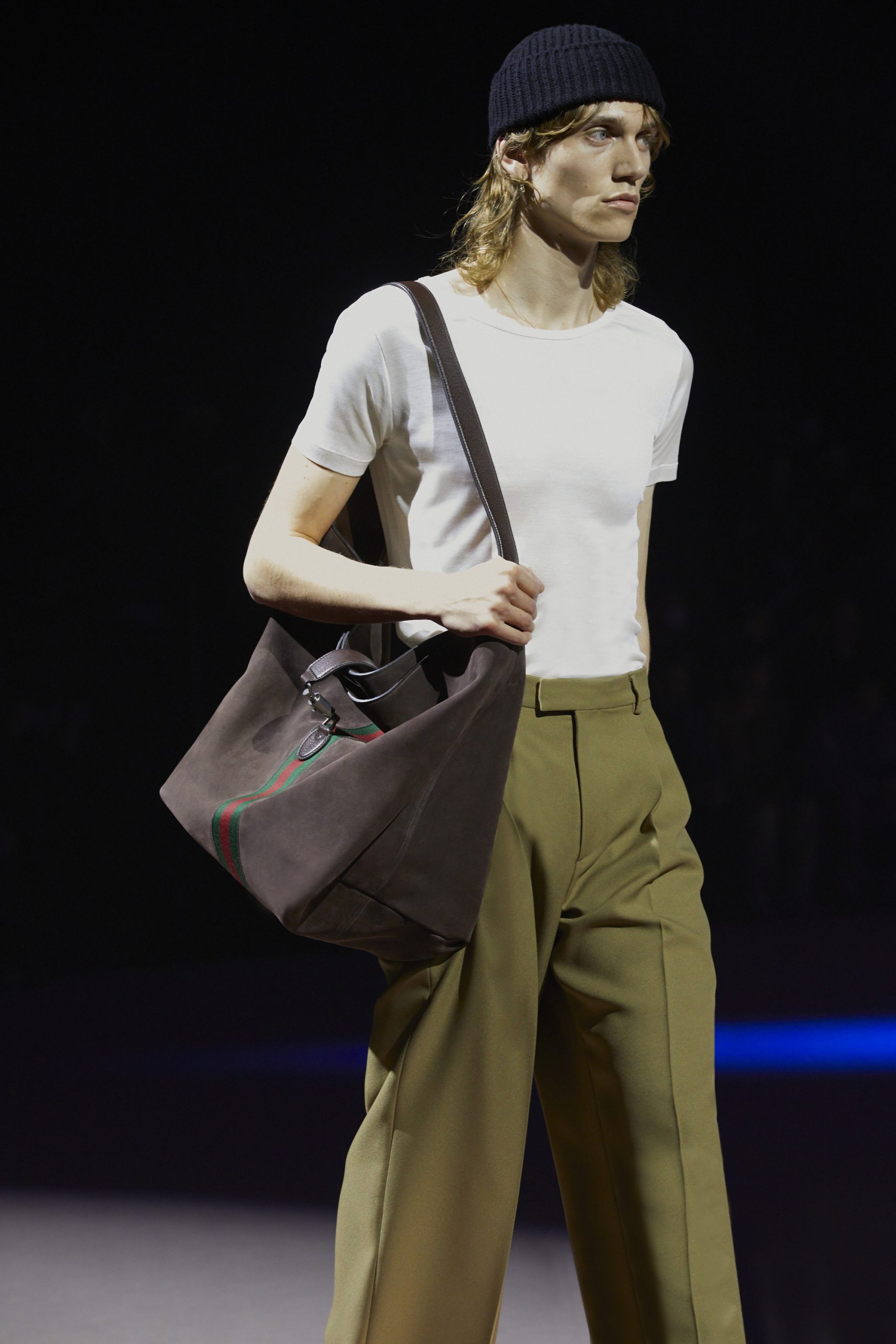 There is no real point in speculating about this show's theme because there shouldn't be one. When in flux, one relies on what is strong and stable, and Gucci has proved in this physical round-up of its eras that richness has been and will continue to be a part of its identity — even in a look as minimal as a plain white tee and a pair of wide-legged khaki trousers. So while the world braces itself for Gucci's new head designer, the FW23 show reminds us that this House will always be a home to masterful silhouetting and mindful gendering, no matter the creative direction.