Call it a rebellious streak if you like; Franck Muller's penchant for pushing watchmaking boundaries has served the brand well since its founding in 1992. Mr Franck Muller's unorthodox approach to watchmaking was stirred by watchmaking specialist and entrepreneur Vartan Sirmakes, leading to some of the most innovative and, at times, provocative watch designs and concepts over the years. Even though Mr Franck Muller is no longer with the company, the vision and creative streak he has instilled into the brand continue to shine with edgy designs, the latest of which is the #FR2NCK MULLER Vanguard.
View this post on Instagram
Franck Muller ropes in Tokyo-based streetwear label #FR2, better known as Fxxking Rabbits, for the brand's first collaboration of the year. The brainchild of Ryo Ishikawa, who is best known for Vanquish, shot to prominence with the brand's highly extroverted aesthetics. Given the upcoming Lunar New Year is the Year of the Rabbit, having #FR2 onboard made perfect sense since their official mascot is a pair of rabbits.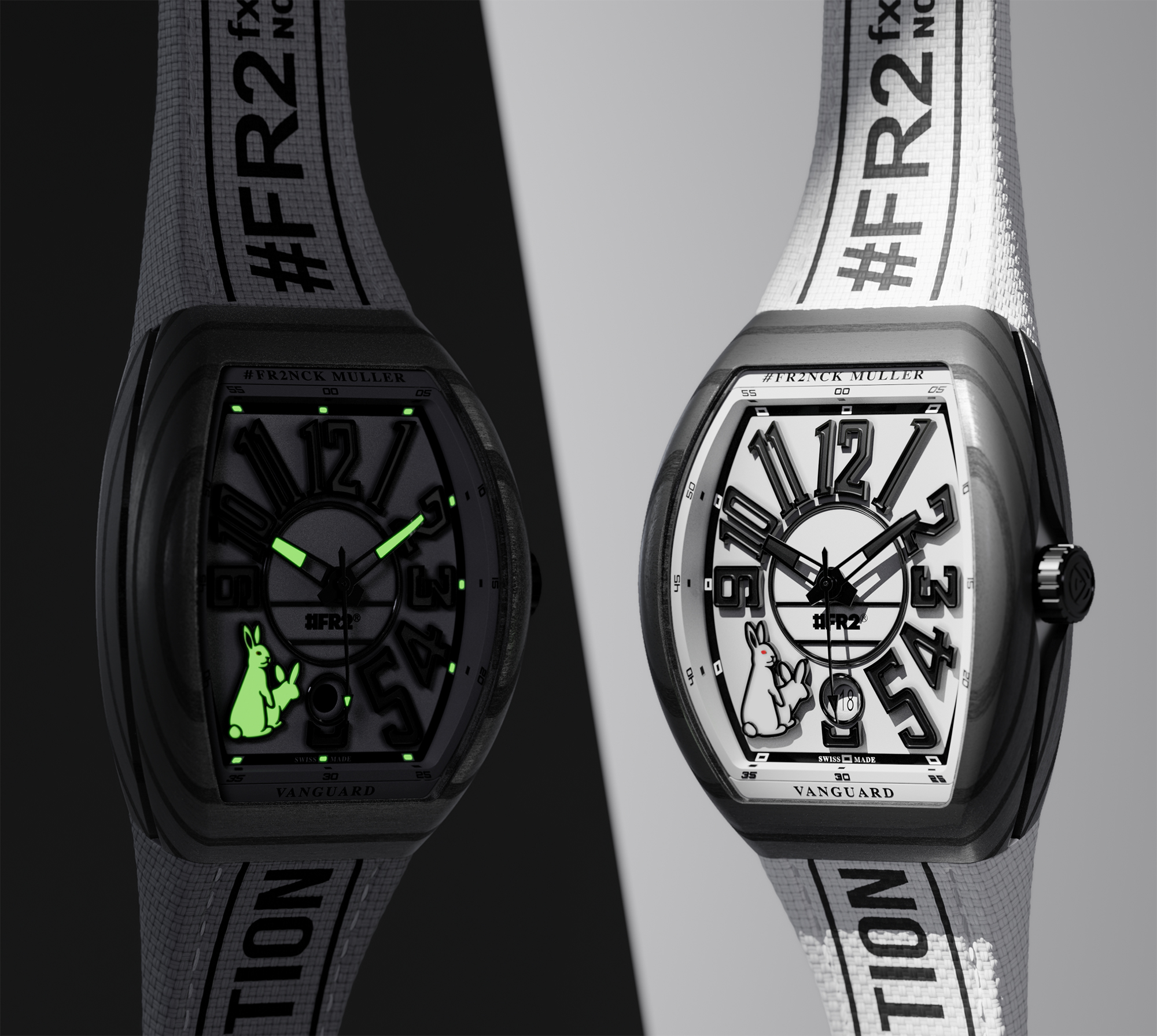 The #FR2NCK MULLER Vanguard amalgamates both brands' signature touches to a tee. Franck Muller's distinct tonneau-shaped case in the vein of the Vanguard and archetypal numerals are graced by # FR2's distinctive design language and iconoclastic (luminous) rabbit motif. The result is an edgy, fashion-forward timepiece exemplified further by the highly graphic black and white colour code.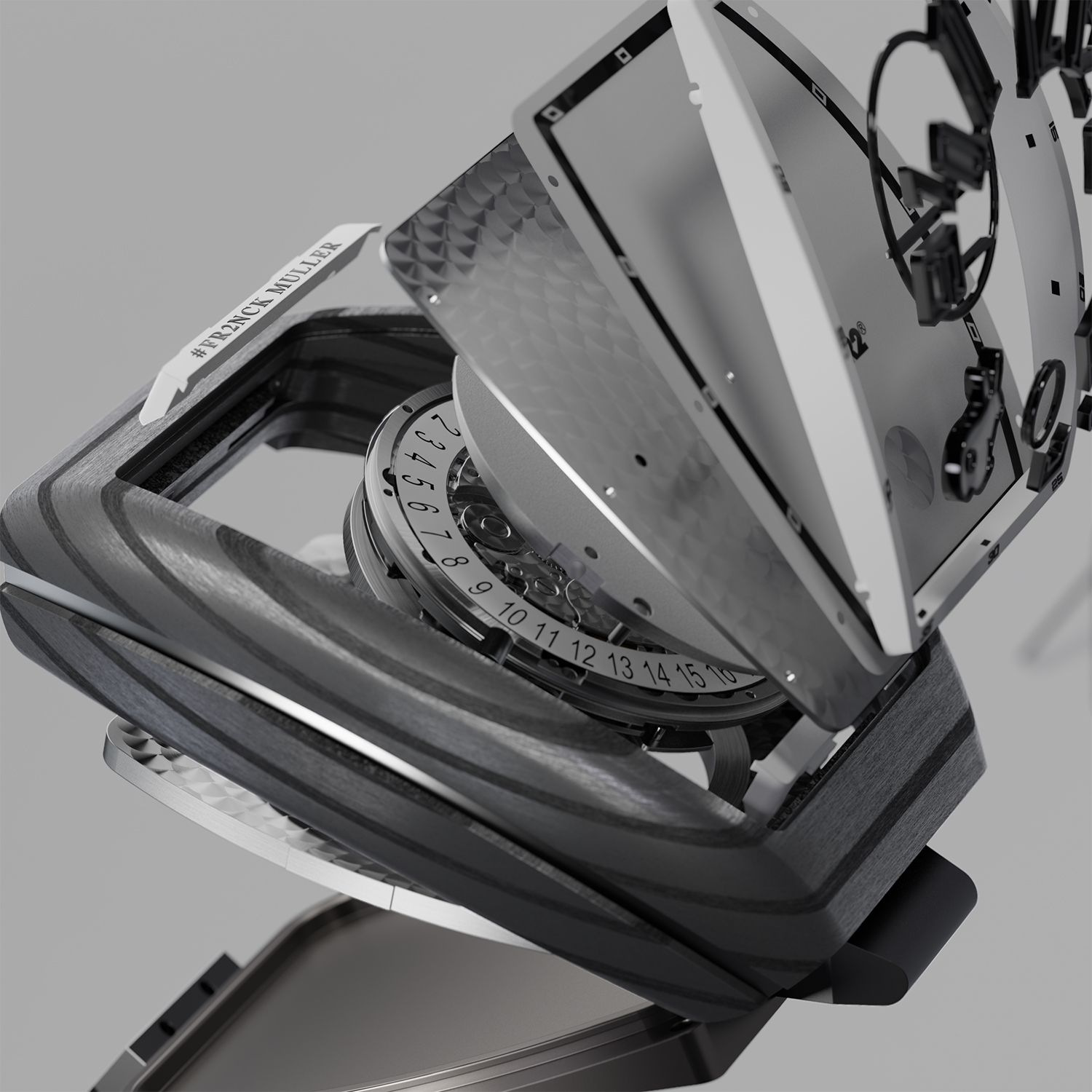 A newly developed carbon and glass fibre composite case, reserved for Franck Muller Southeast Asia-exclusive models, set the narration for the #FR2NCK MULLER Vanguard. Other elements fell in place naturally after including a white nylon strap emblazoned with black text for a stark and bold execution. Franck Muller's MVT FM 800-DT hums within the watch, providing the chronometric performance that one would expect with Franck Muller's pedigree. The #FR2NCK MULLER Vanguard is limited to 800 pieces and is available exclusively in Southeast Asia and Australia.