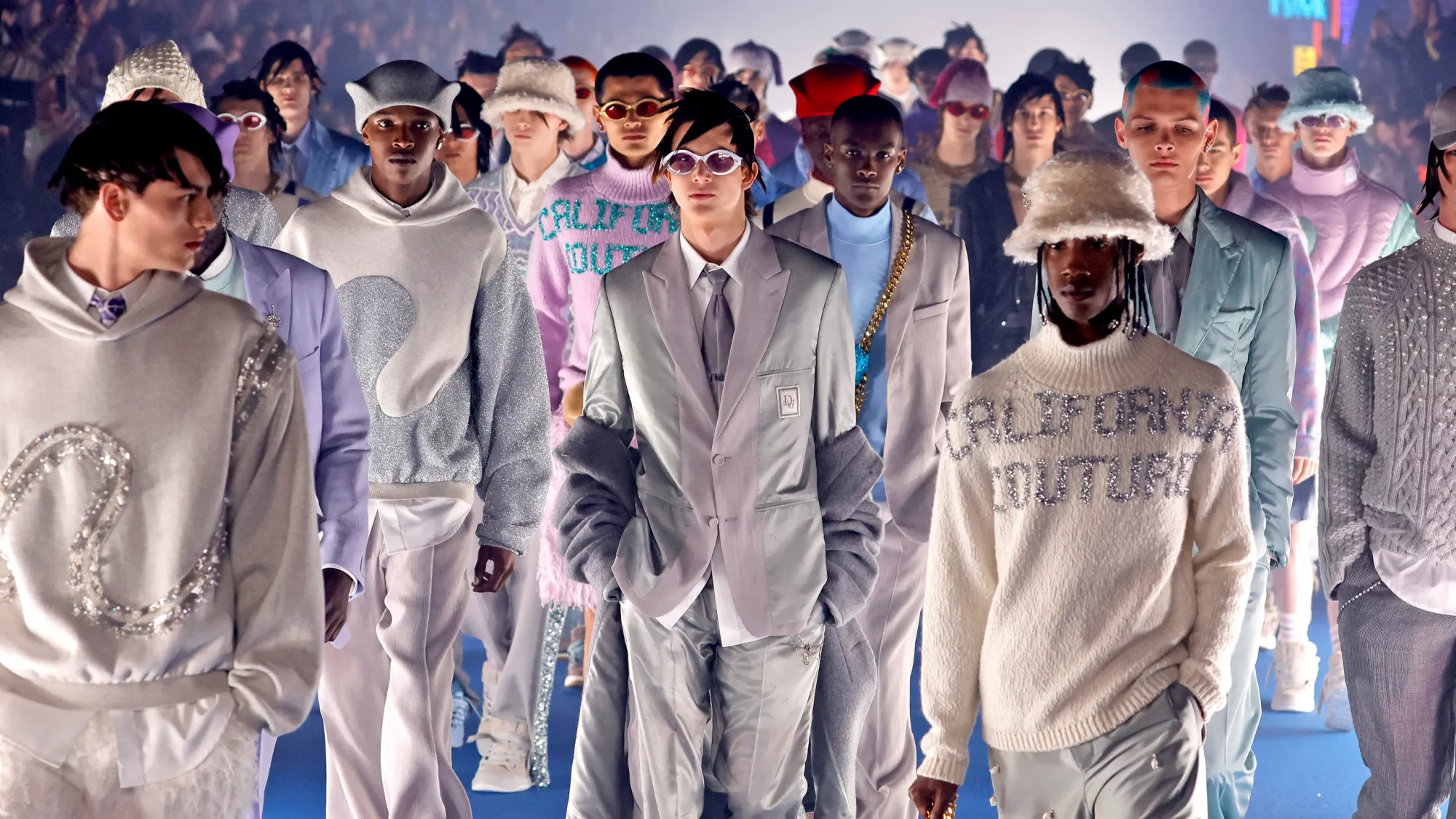 Being cool is hard and even more so to stay cool. That's because to be declared as such means that the person has to detach himself from the mainstream, and more often than not, only to become unimpressed by its ineffable appeal when the feeling of getting bound by the elusive quality of the adjective layered with nuanced meaning finally kicks in. But there is just a no better way to describe the VIP guests, including Rita Ora, Jaden Smith, Tony Hawk and Brooklyn Beckham, who rocked the front row of the Dior show in Venice Beach, California. Just when you thought Kim Jones is about to put the brakes on collaborative collections after his lauded partnerships with different creatives such as Hajime Sorayama, Kenny Scharf and Peter Doig, the luxury French brand's creative director has joined forces with multi-hyphenate guest designer Eli Russell Linnetz of ERL who defies categorisation to cultivate a fresh narrative for the Dior Men's Spring 2023 collection.
"We have worked with lots of different people on our collections, but this time I wanted to work with someone in a different way; I wanted somebody to see Dior from a different angle. With Eli Russel Linnetz, not only do I like his work but working with a younger designer on Dior Men and seeing things from his perspective, felt incredibly inspiring. It was both familiar and revelatory; reaffirming why we both dreamed about working in fashion in the first place," states Kim Jones in the show notes. According to Eli Russell Linnetz, the basis for the powerful collaboration is because of the concerted e ort between Jones and him to bridge the past with the present: "We started looking at the Dior archive from the year of my birth, 1991. This was during Gianfranco Ferré's period as artistic director and was a part of the history of Dior that felt completely fresh for both Kim and me. e idea of "maximalism" comes from there and from me – a coming together of chaos and perfectionism. ere's a collision of moments in time and history throughout the collection, of cross-generational and spatial meetings in time."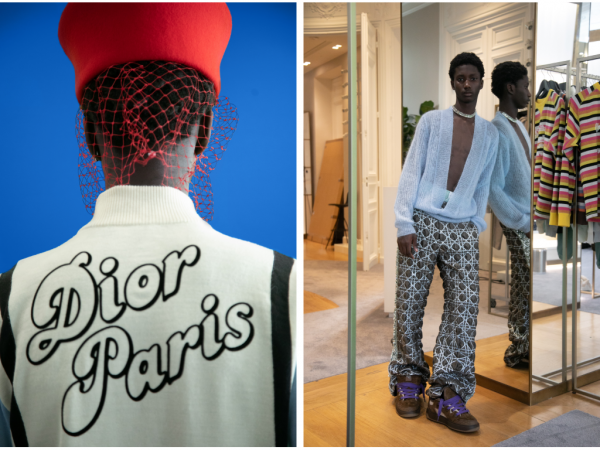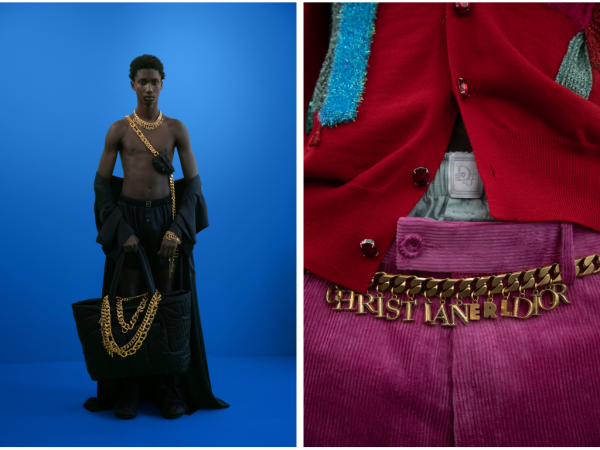 Photos by © Alfredo Piola26
On the runway, there were couture iterations of ERL's signature swirl hoodie worn over a shirt and tie, as well as quilted designs across jackets, bags and skate sneakers (the level of detail across the shoes was astonishing). e signature precision of Dior tailoring was reimagined with ERL's easeful everyday sensibility padded design in relaxed proportions equipped with a chunky gold chain. Grey (Christian Dior's favourite colour) dominates the collection finding itself on the Maison's mischievous take on accessories and trousers, as we ass the school blazers worn by one Fresh Prince down the road in Bel-Air.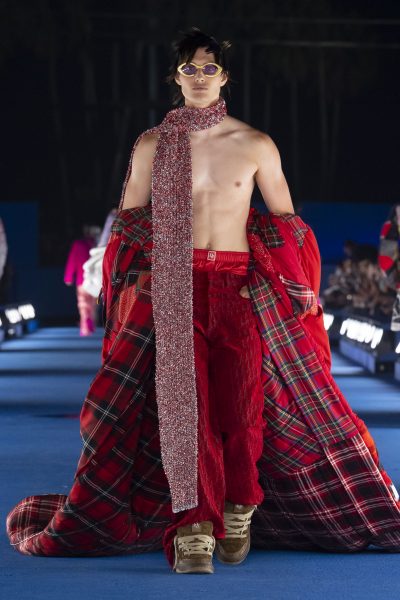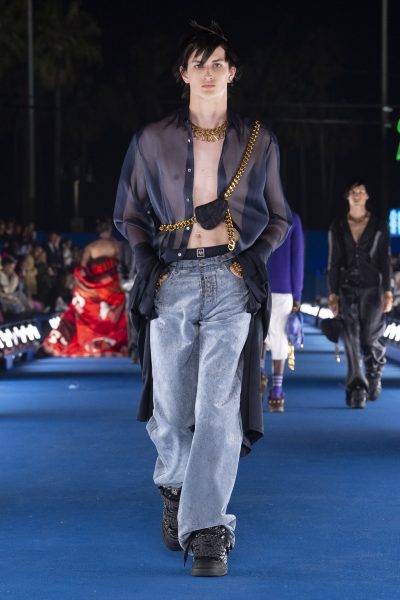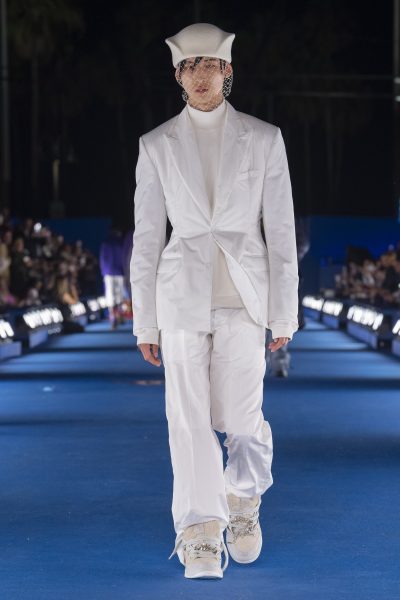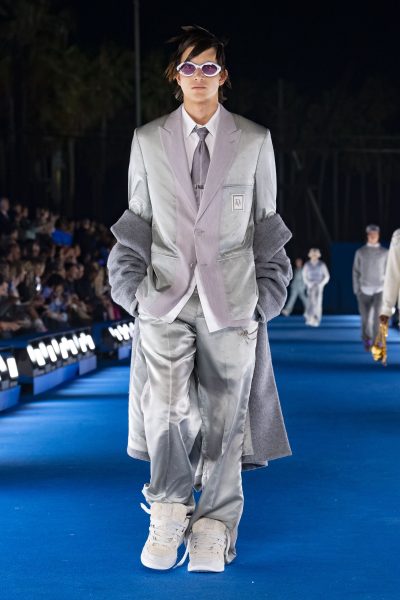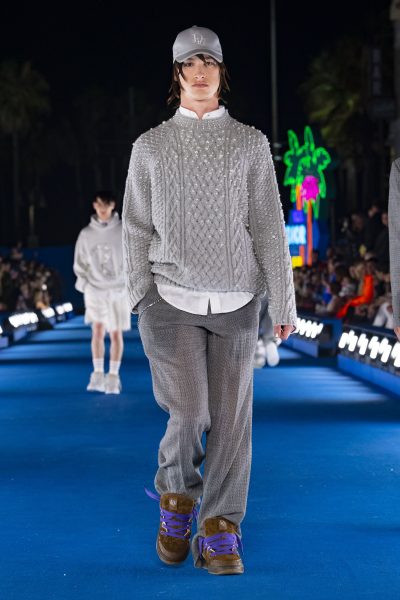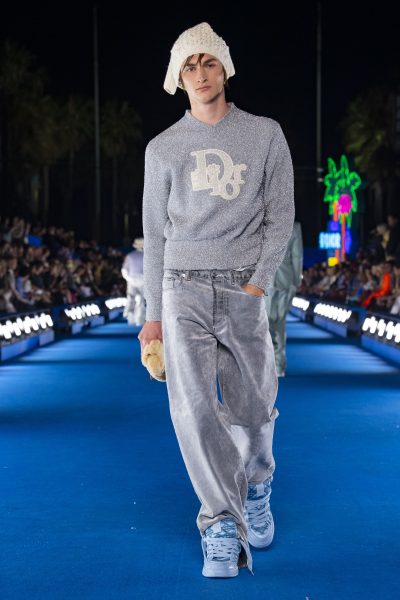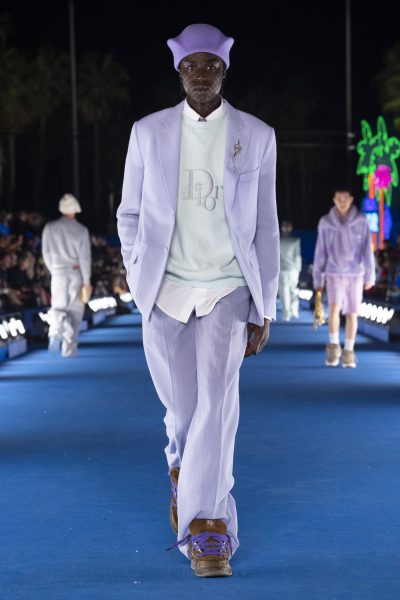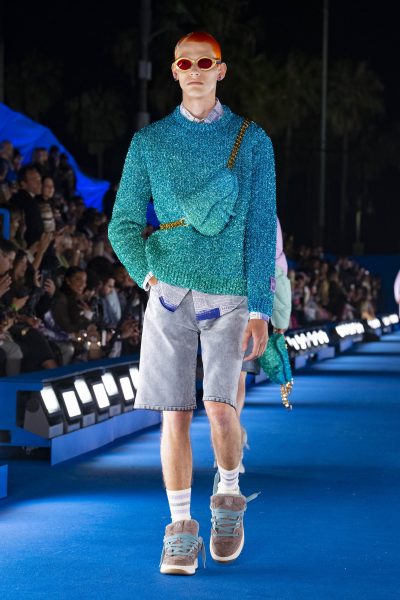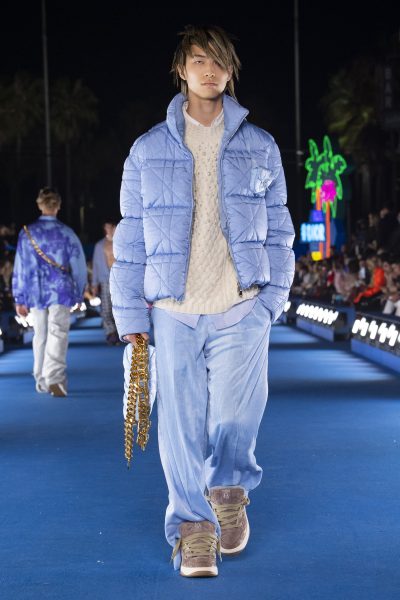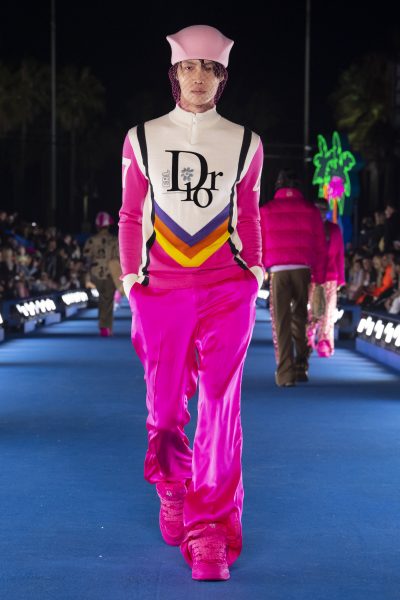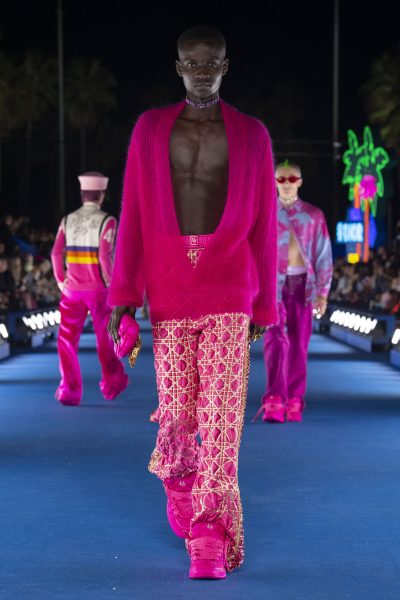 Tinsel proliferates were handled with characteristic Dior savoir-faire, at times replacing the traditional leatherwork on the Saddle bag. e bags – and micro ones, too – were celebrated with plenty of glitters, while a majestic cape was created with a patchwork of plaid shirting and sports jerseys looking part beach blanket and part royalty robe. Additionally, there were crystal chokers in different materials and colours, statement-making sunglasses, ties and plenty of headgear including caps, hats and beanies. Once again, Jones has successfully continued to see beyond his own magical touch to pioneer a new direction to the Dior sphere that make this eclectic array of fascinations more desirable.
Visit Dior.com to discover more about the collection.