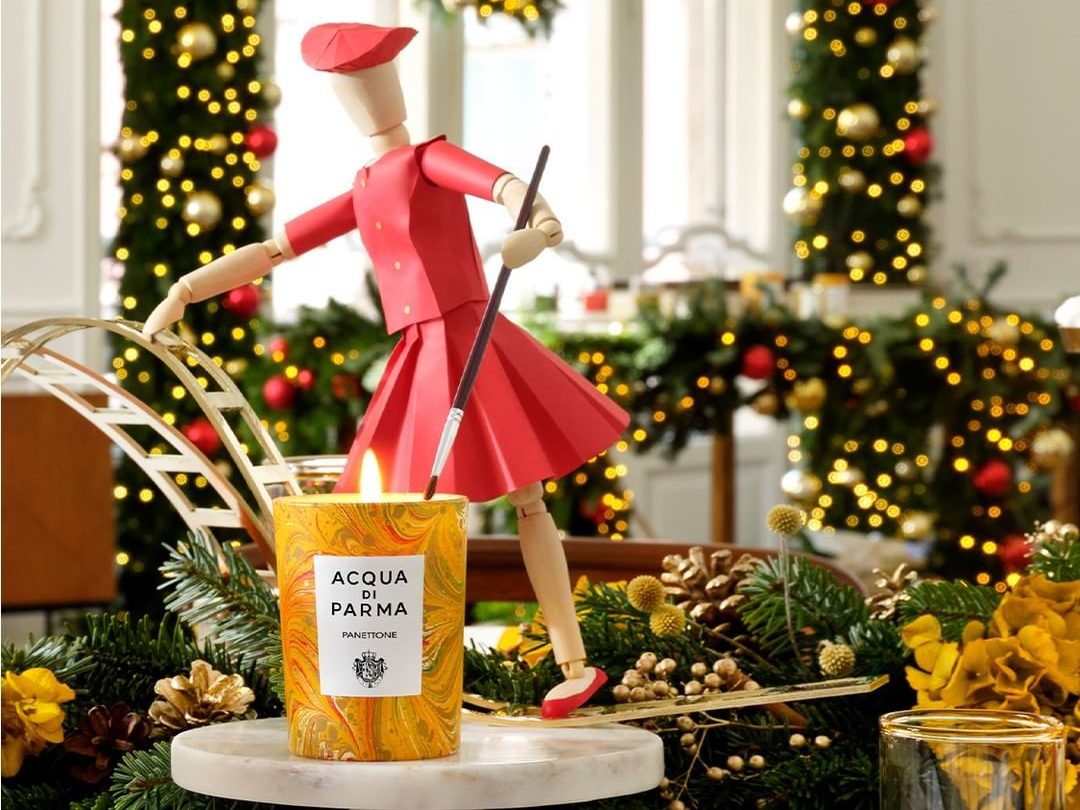 Christmas ornaments? Checked. Outfits for Christmas dinner? Checked. Christmas menu? Checked. Christmas gifts? Checked. While you are putting together your Christmas playlist, it's time to think about which candle you are going to burn to spice up the festive celebration.
A scented candle always makes the celebration more enjoyable by bringing festive vibe to the party with its pleasant scents, be it classic picks like cinnamon and pine or unconventional scents that gives a little twist to the typical Christmas dinner.
Here is our guide to both new and classic candles for a perfect Christmas celebration.
Jo Malone Pine & Eucalyptus Home Candle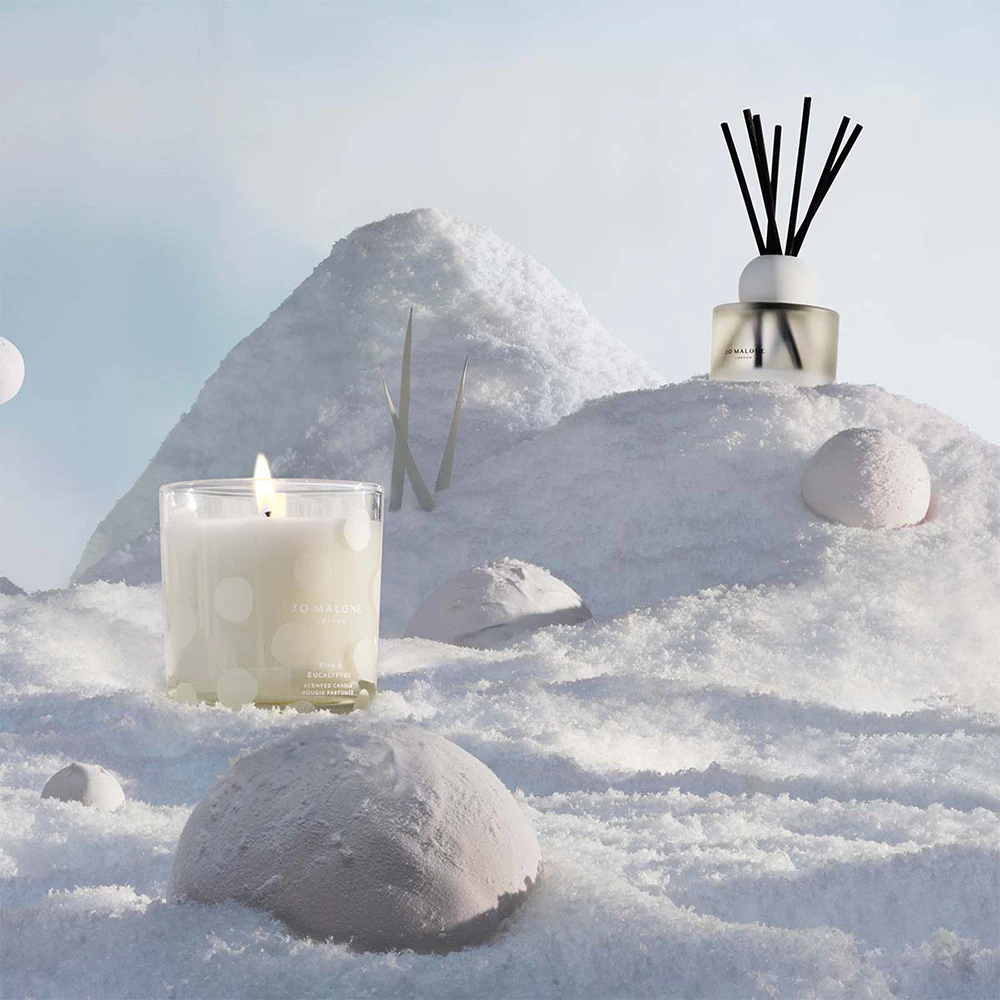 Nothing completes a Christmas time than having your house decorated with a lush, green conifer and an invigorating scent that gets you into the festive mood. Jo Malone Pine & Eucalyptus Home Candle does not only fill the air with mood-boosting pine and eucalyptus notes, but also makes a great décor with its snowball etched design. You will be happy to know that the festive candle is crafted in the British countryside.
Acqua di Parma Panettone Candle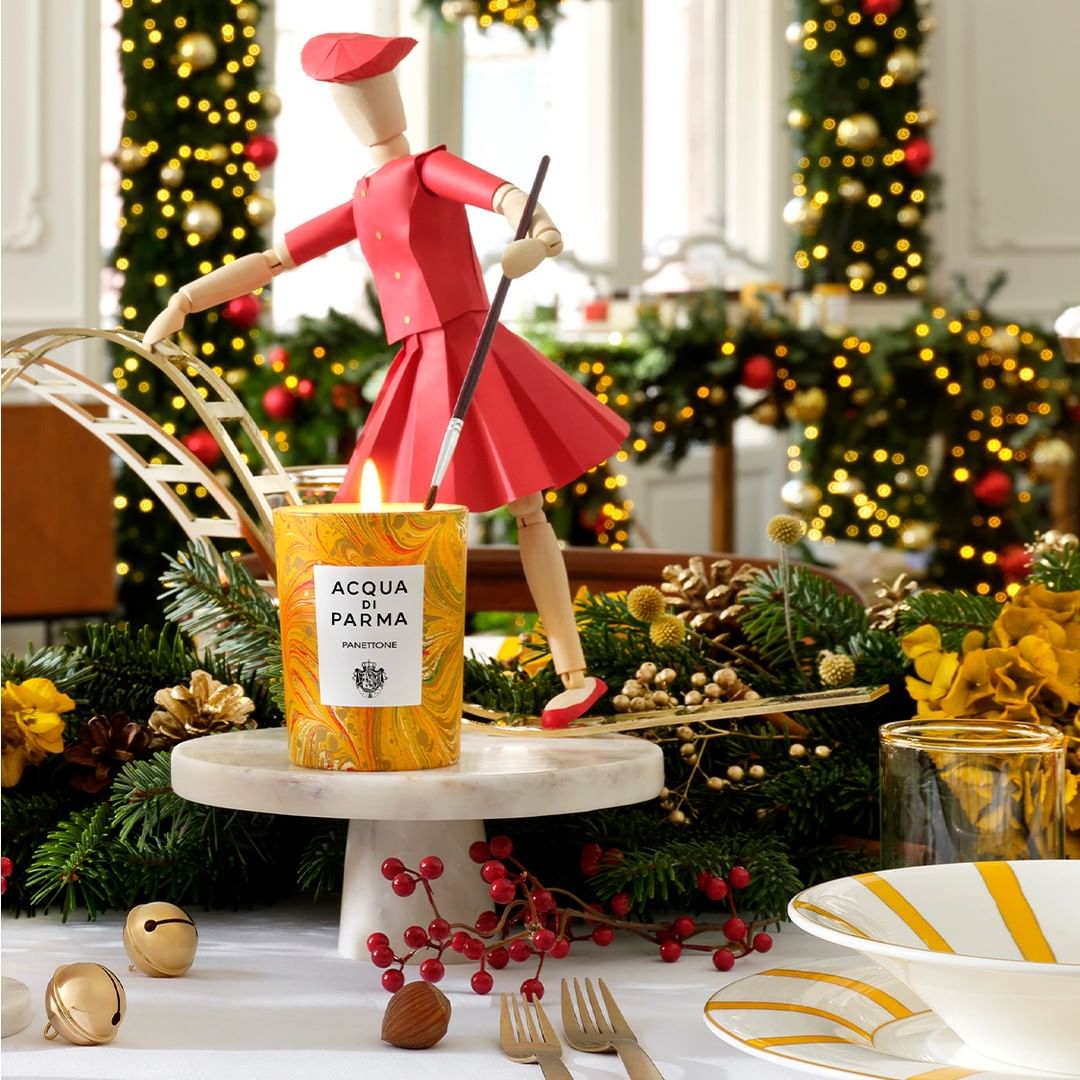 Glitz up the Christmas party in Italian extravaganza.  Serving up Italian affair with vibrant abstract art, inspired by Florentine artisanal technique, the luxury lifestyle purveyor brings the scent of Panettone, a well-loved Milanese dessert, to the dining table. A pure decadence for those with a penchant for sweetness, the festive gift is a heavenly blend of sparkling citrus and gourmand notes.
Malin + Goetz Mojito Scented Candle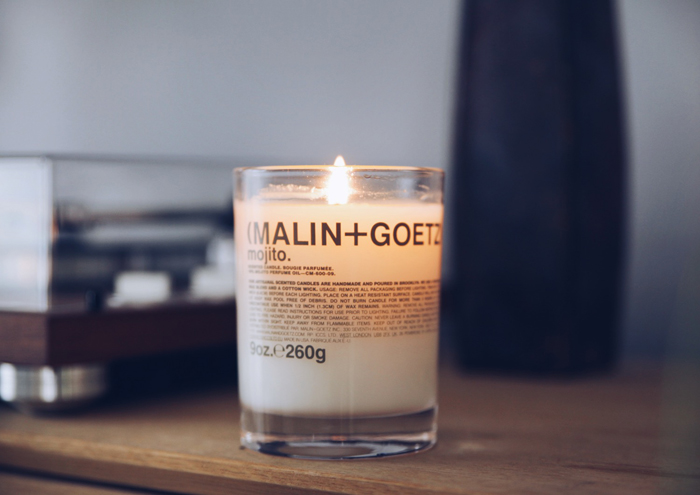 Bring a ray of sunlight to your holiday. Instantly lifting any mood like a refreshing cocktail, the Malin + Goetz Mojito Scented Candle with its muddled mint and lime is what tickles your fancy if you are scouting for an unconventional Christmas scent. Delivering a burst of sense-awakening spice with the warmth of woody and earthy notes, the candle is packed with the scents of jasmine, cardamom and musk and tonka.
Dior Scented Candle Discovery Set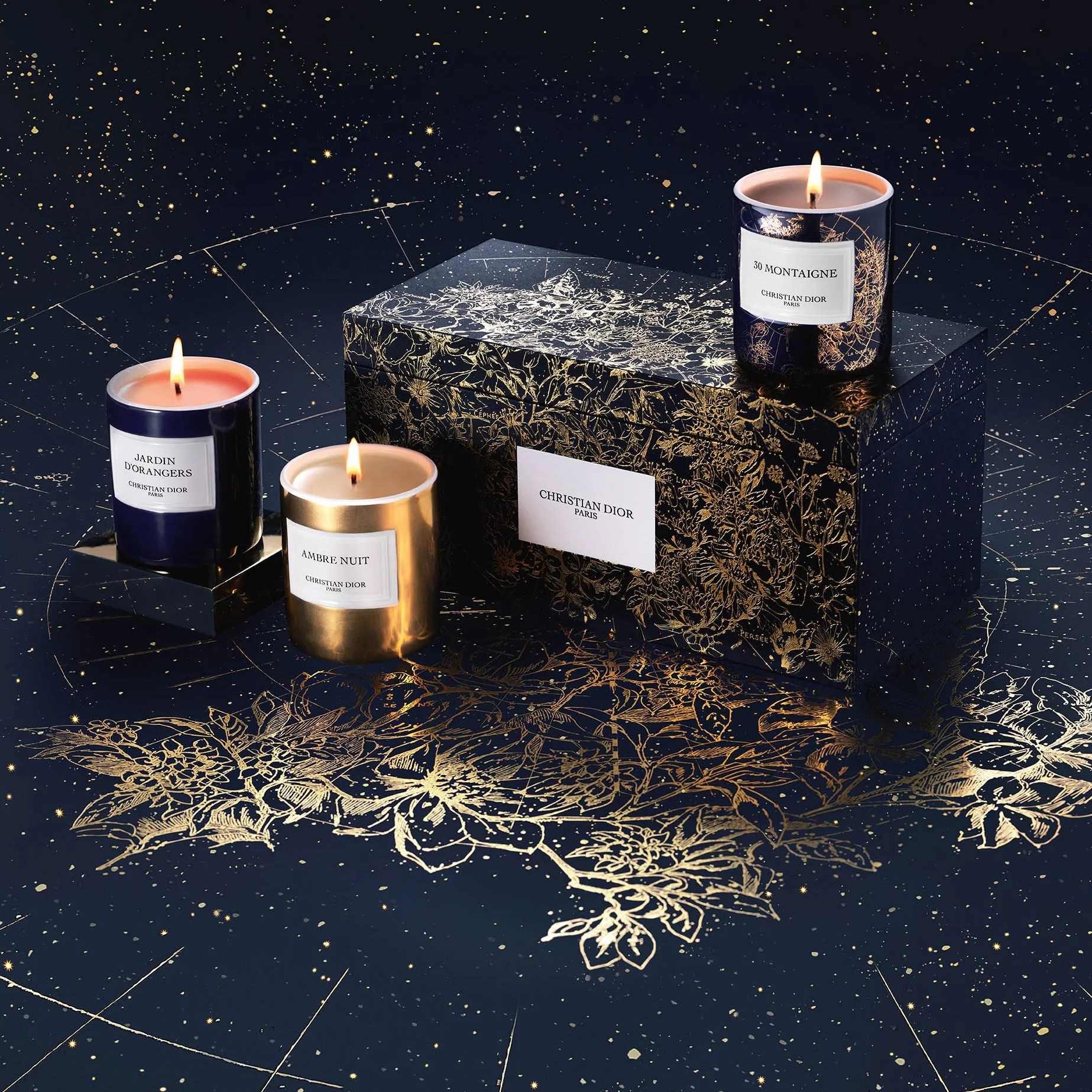 Enter the constellation world of Dior this Christmas season. Bringing a sense of mystery to the happiness-filled celebration, Dior presents the Scented Candle Discovery Set which is a nod to the Monsieur Dior's fascination with astrology and the signature scents of La Collection Privée Christian Dior. Delicately encased in a stunning box adorned with the sketches by artist Pietro Ruffo, the set perfect for gifiting comes with three candles including Amber Nuit, 30 Montaigne and Jardin d'Orangers.
Diptyque Set of 3 Holiday Scented Candles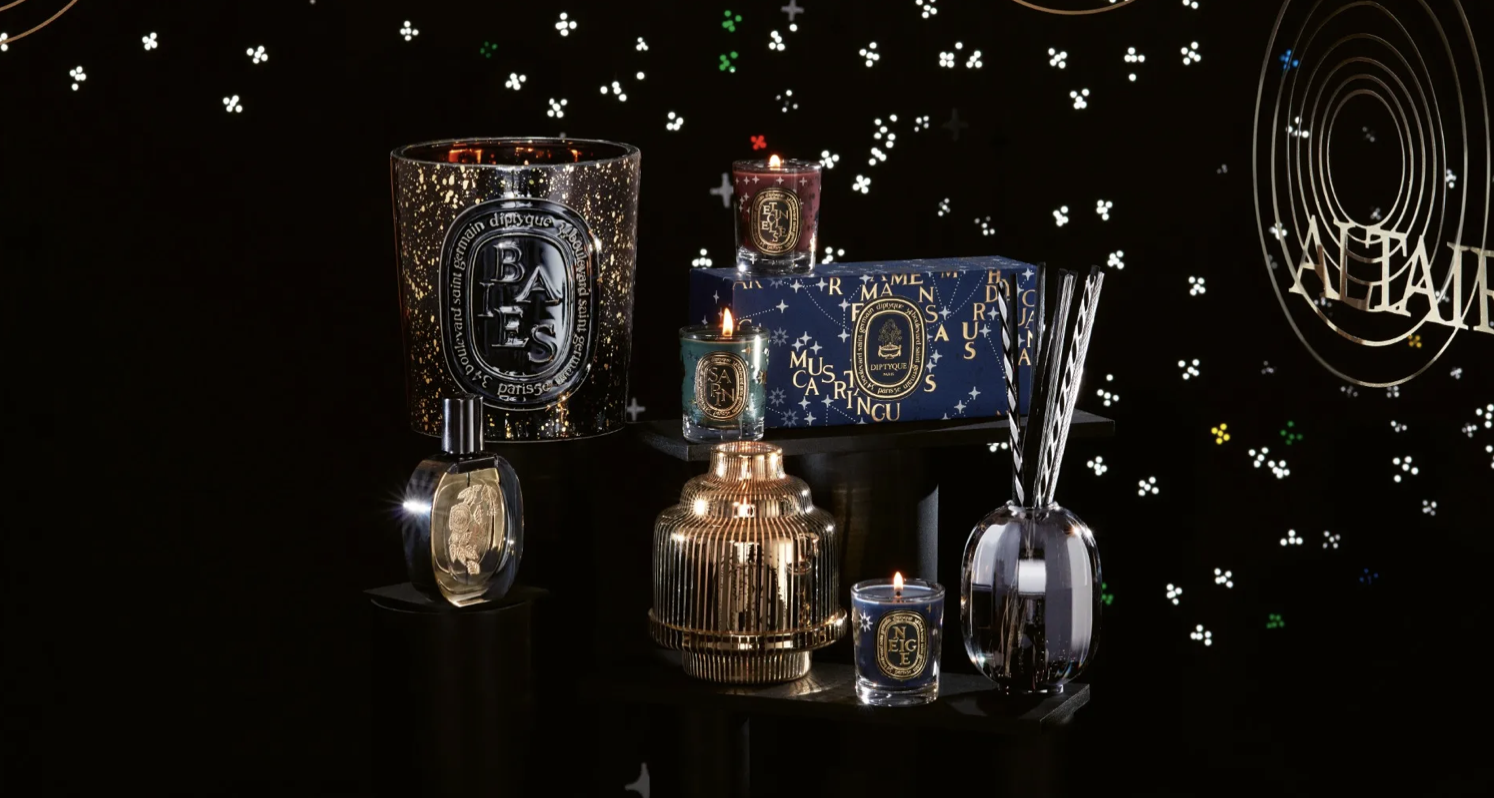 Crisply bracing holiday, snow-filled white Christmas and a relaxing Christmas by the fireplace — the Diptyque holiday set presents three different scents for a distinctive festive soiree. Brimming with winter notes evocative of the holidays, the festive gift comes in three candles the likes of Pine Tree, Snow and Spark, all being elevated with the decoration of sparkling stars. Just turn out the lights and witness the beautiful twinkle stars glow in the dark.