In these unprecedented times, we try to avoid going out as much as possible. However, holing up at your room can be boring and demotivating. While binge-watching, reading, scrolling through your Instagram feed or watching TikTok videos are great ways to spend your free time, lighting a scented candle can help enhance your mood or even transport you to your favourite place if you pick the right one. Here are five new roll-outs that we recommend you try.
Gucci Souvenir from Rome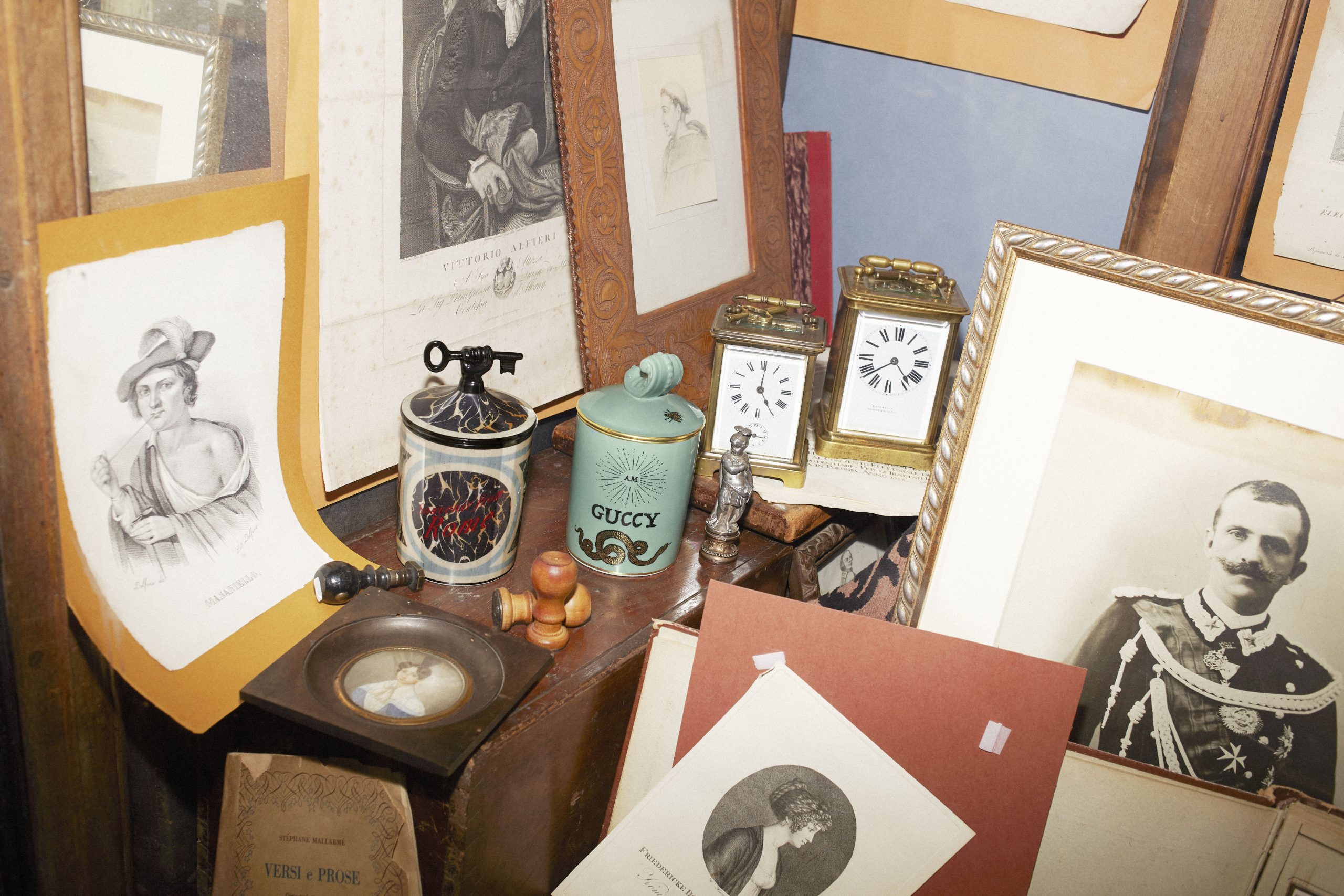 There is more than just scent when it comes to Gucci. Referencing its cruise 2020 collection, the two key candles from the brand's Souvenir from Rome décor collection – the medium Gucci heart candle and the medium Gucci marble print candle – are absolute stunners that are presented in Richard Ginori porcelain with details exuding romanticism. Scent wise, the heart candle is a combination of Persian blue salt, seaweed, water moss and liquorice essence, while the marble print candle is a mixture of Jasmine, orange bitter and leather.
Loewe Home Scents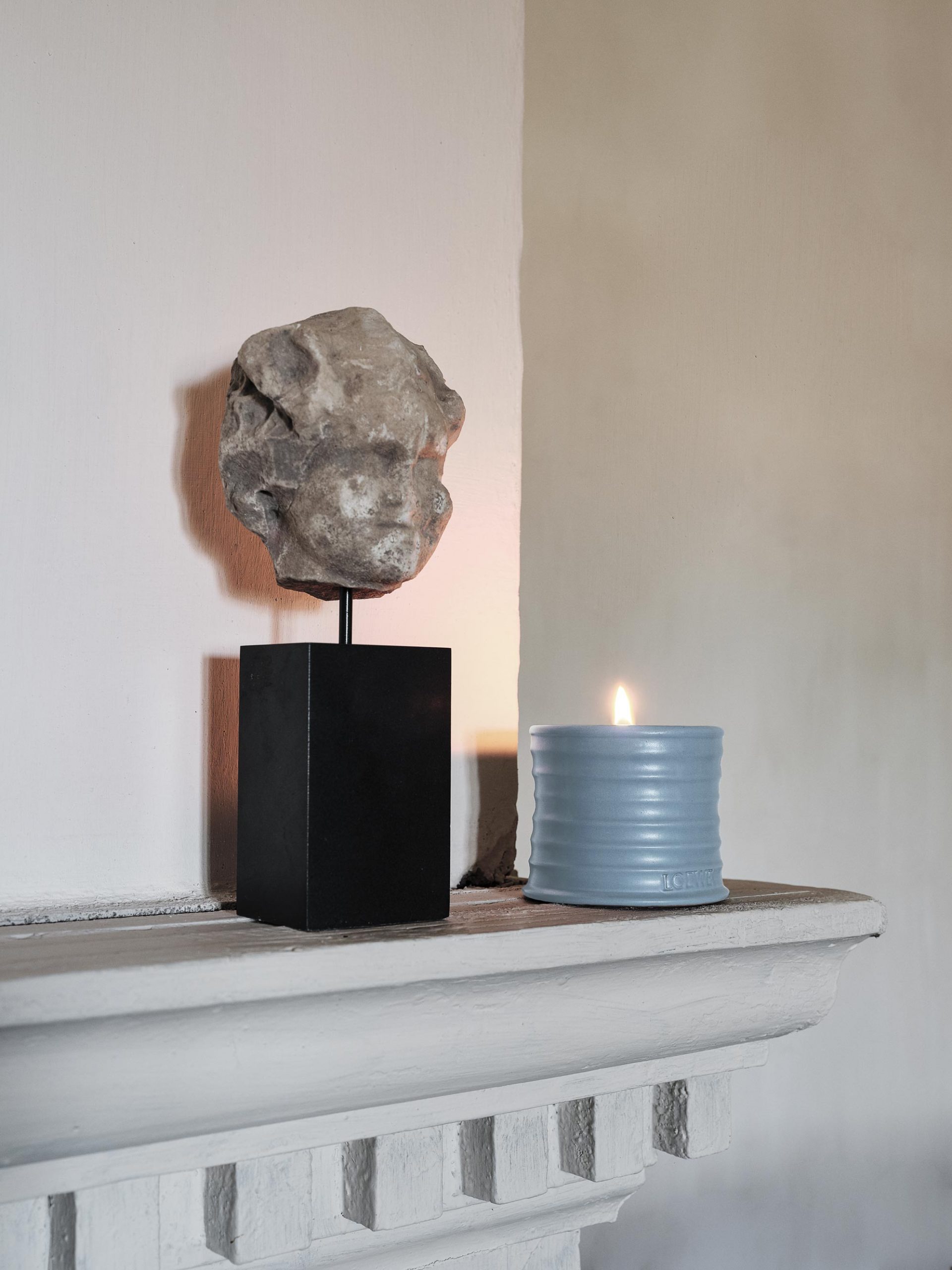 Inspired by the journeys of Jonathan Anderson, the brand new home fragrance collection by the Spanish fashion house is an embodiment of a botanical garden. Curated by in-house perfumer Nuria Cruelles, the collection comprises 11 essences such as honeysuckle, beetroot, juniper berry and tomato leaves. What's more, the presentation is an added bonus – a ribbed terracotta pot in a wealth of pleasing colours.
Aesop candle collection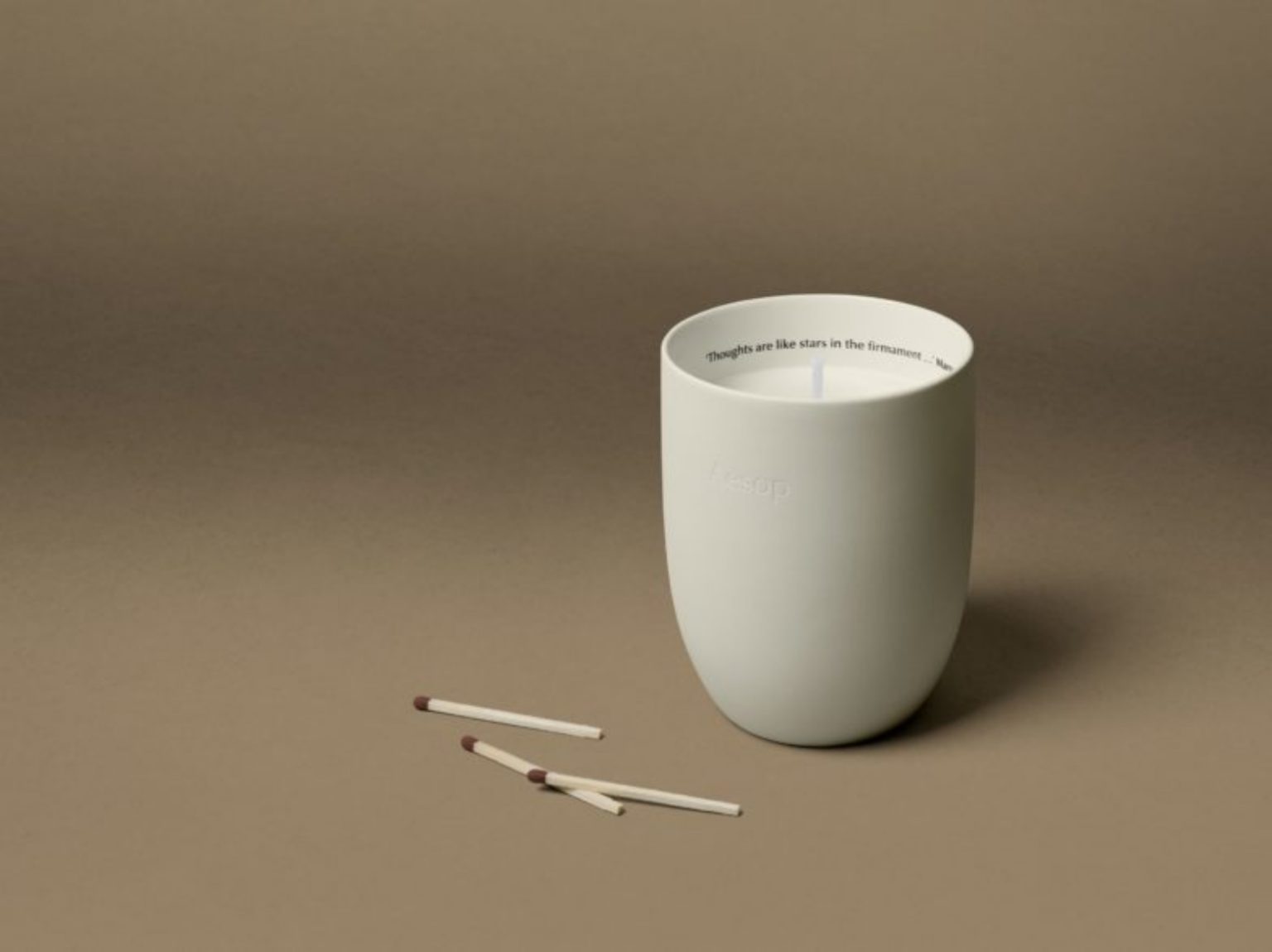 The Australian skincare brand is finally launching its first candle collection. Consisting of three choices, the Ptolemy, Aganice and Callippus are conceived with ancient astronomy in mind. Ptolemy is woody scent composed of cypress, cedar and vetiver; Aganice is a sweet and smoky concoction of cardamom, tobacco and mimosa; whereas Callippus is balsamic and woody with the combination of frankincense, vetiver and shiso.
Dior Bois d'Oranger Scented Candle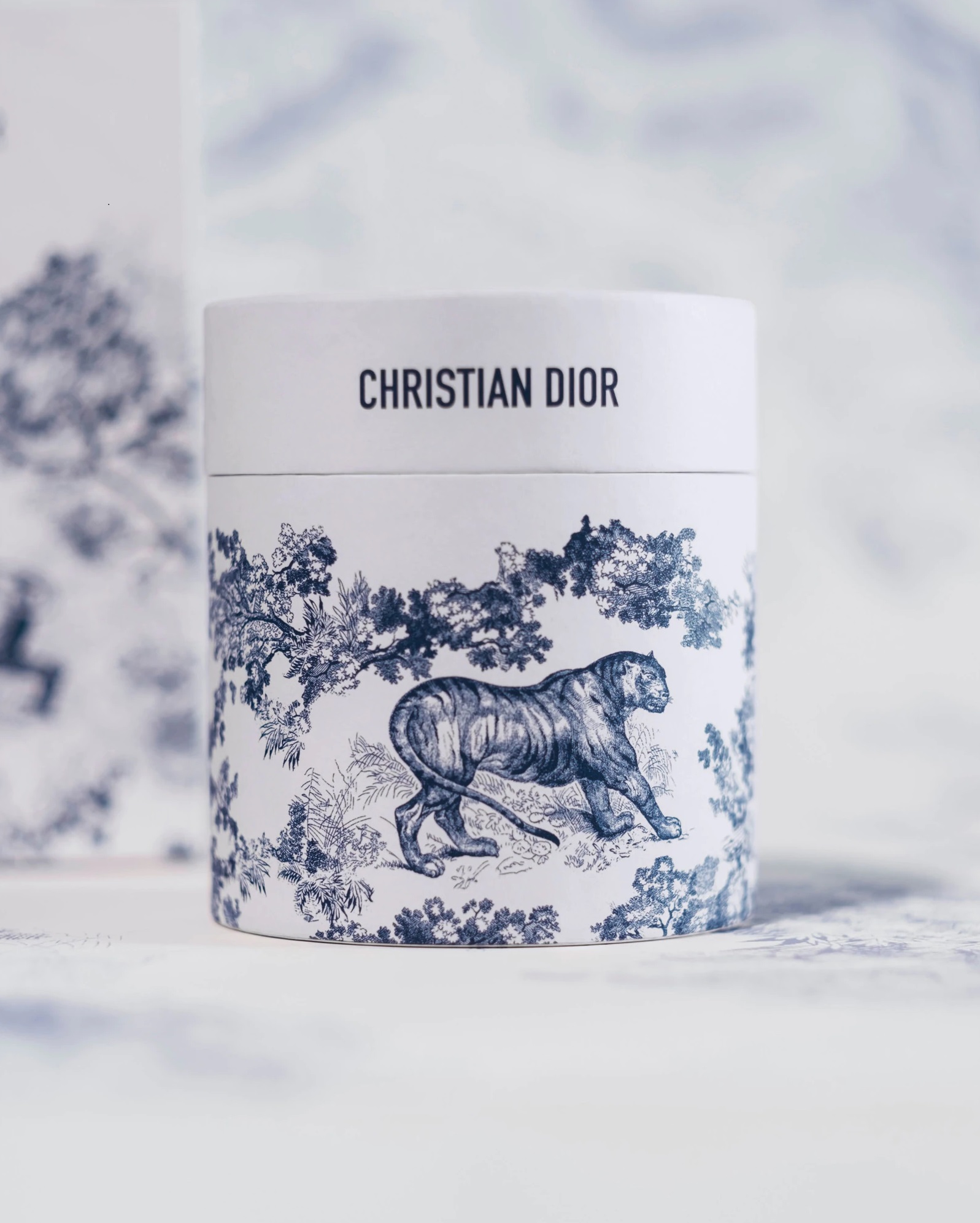 The Dior Toile de Jouy book tote is now available in the form of a home fragrance. Inspired by Dioriviera capsule, the Dior Bois d'Oranger Scented Candle is adorned with similar Toile de Jouy print, catering for anyone who wants a sweet summery ambience in the night with the blend of mandarin, grapefruit, cardamom essence, Seville orange, freesia, almond and marshmallow.
Jo Malone Townhouse collection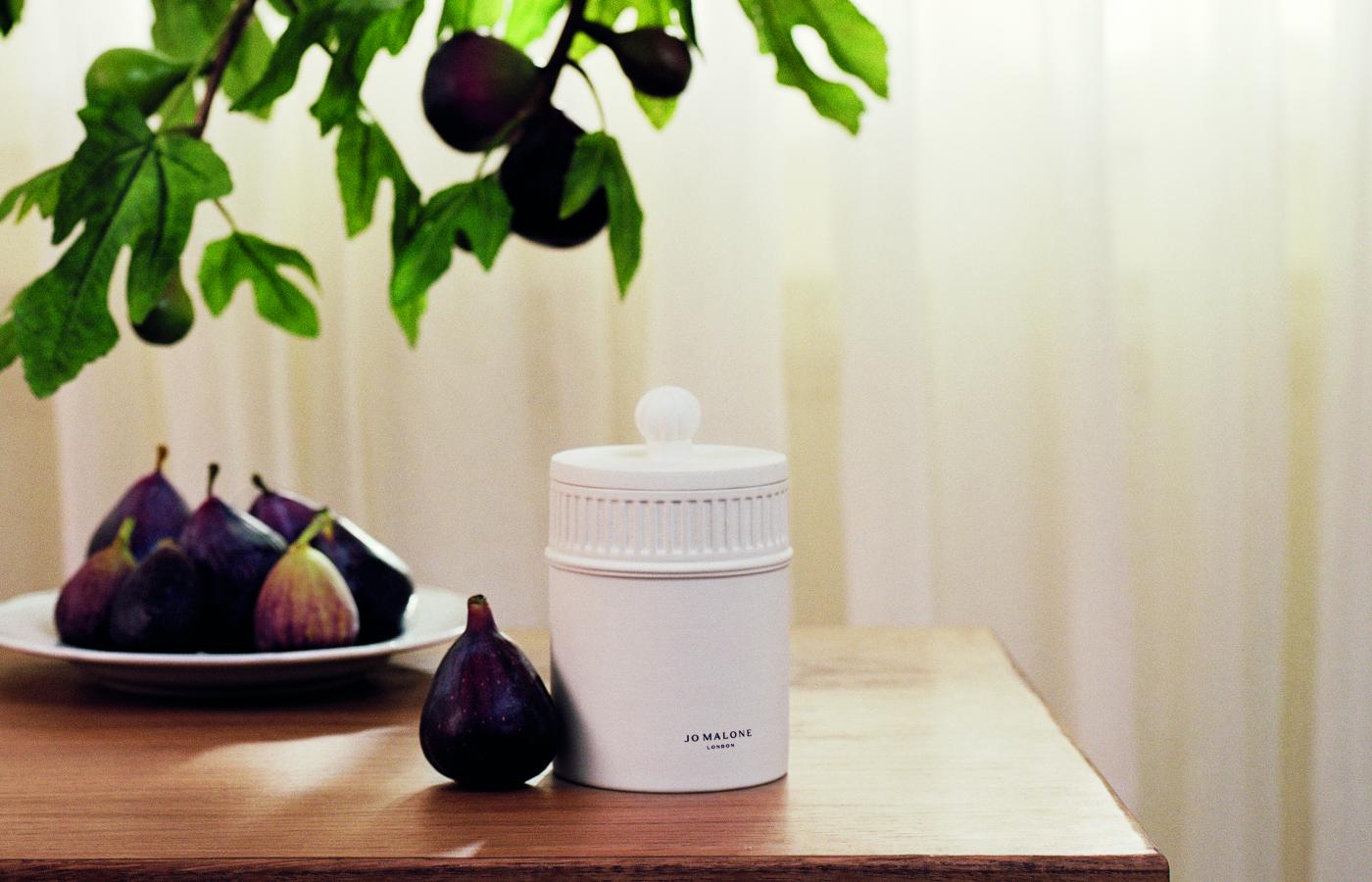 For the first time ever, Jo Malone has unveiled scented candle in bisque ceramic jar. Taking cue from the exquisite details of Georgian architecture, the British perfume label has swapped its simple transparent glass for classic and luxurious ceramic container. The special edition ceramic jar from its new Townhouse collection is currently only available in the UK and has six new scents including Wild Berry & Bramble, Pastel Macaroons and Green Tomato Vine, among others.