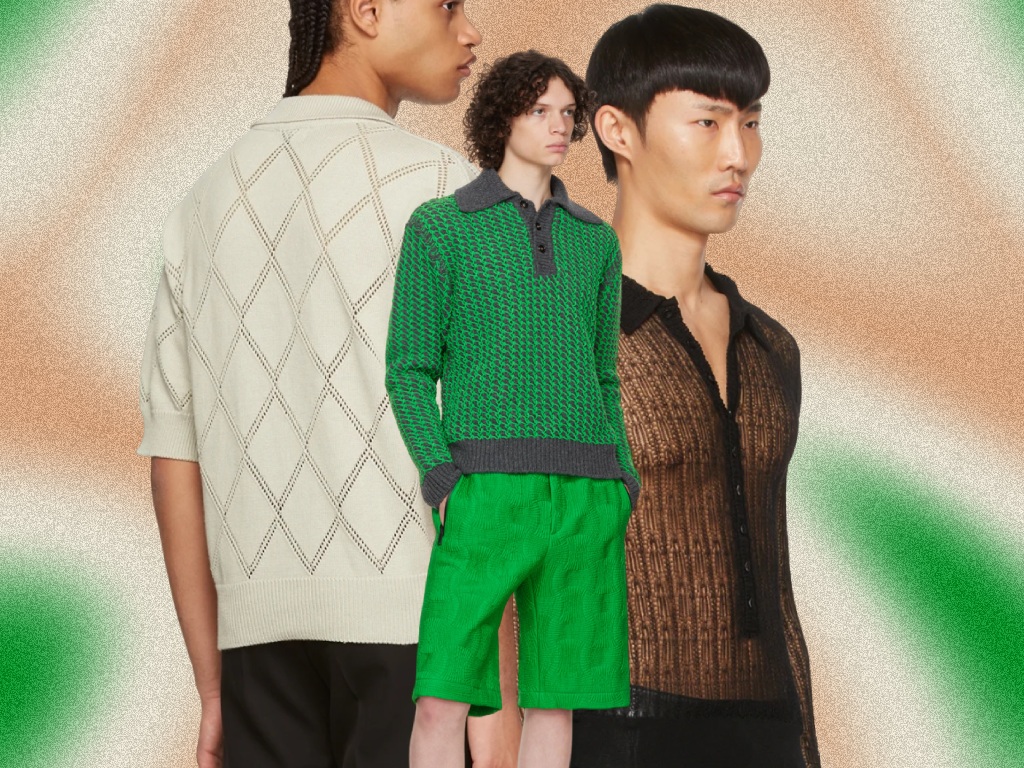 The truest form of a perfect polo shirt is having the right fit that sits elegantly on your body, but there's nothing wrong with going the extra mile and wanting to try out the the different styles of polo shirts. The time for you to experiment with the smart-casual top that has never been more primer than now. Go ahead, and click the buy now buttons.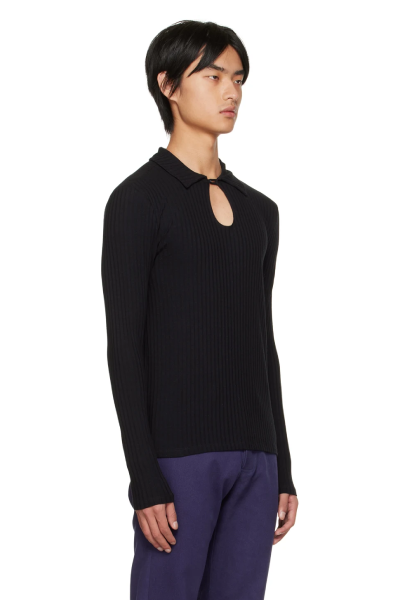 Carlota Barrera
Black Keyhole Neck Polo
Too lazy to deal with buttons? A strategically-placed on-button closure is the best way to show off your shiny new neckwear.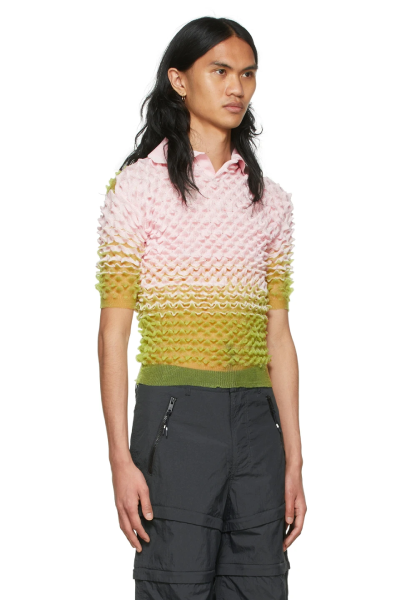 Chet Lo
Pink and Green Heavenly Polo
Chet Lo knows so many ways to make you look sexy and this cropped polo-T is just a tiny bit of it.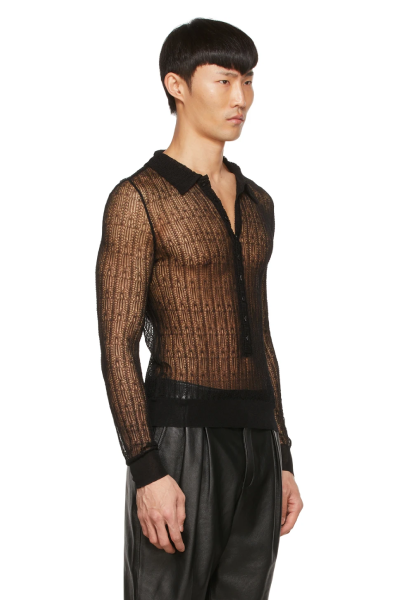 Saint Laurent
Black Modal Polo
A transparent polo shirt could be the unexpected layering piece to complete your everyday wardrobe.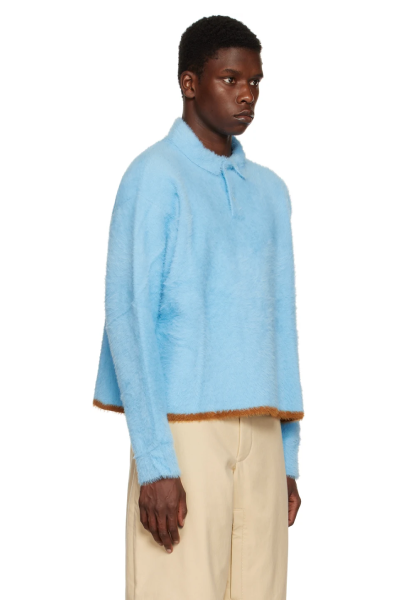 Jacquemus
Blue Le Papier 'Le Polo Neve' Polo
A plush cashmere boxy-fit polo in the shade of a beautiful blue sky is the right way to channel good vibes as the temperature decreases.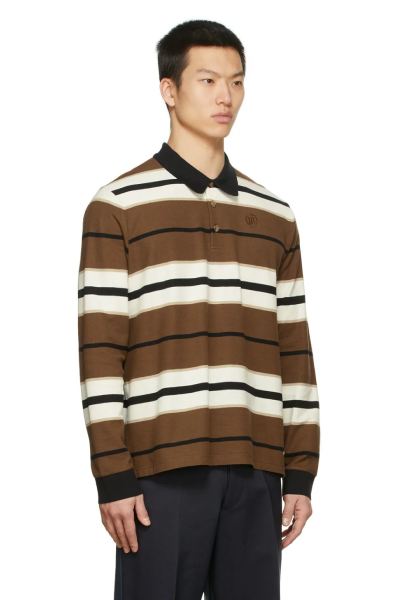 Burberry
Brown Striped Polo
Always trust Burberry to make you look extra sharp without looking like you're trying too hard.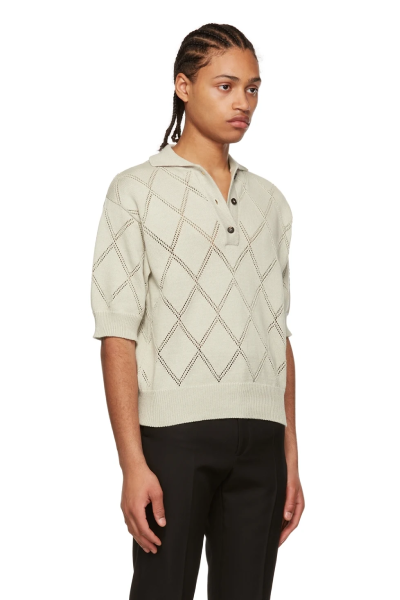 Egonlab
Beige Organic Cotton Polo
When your polo looks like it was yanked off the pages of a mid-'80s issue of a fashion magazine, you know you're doing something right.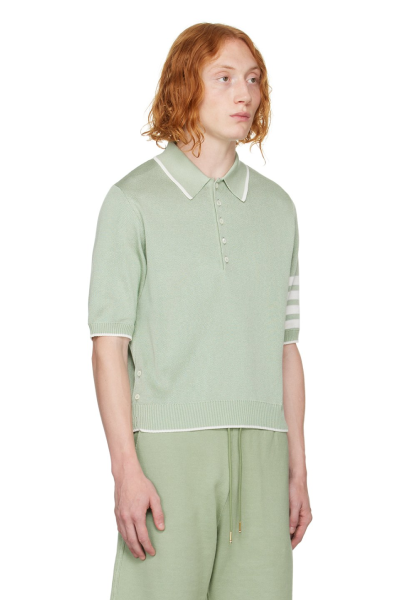 Thom Browne
Green Birdseye Polo
Leave it to a master like Thom Browne to rejigger a polo shirt into the coolest, cosiest top of the season.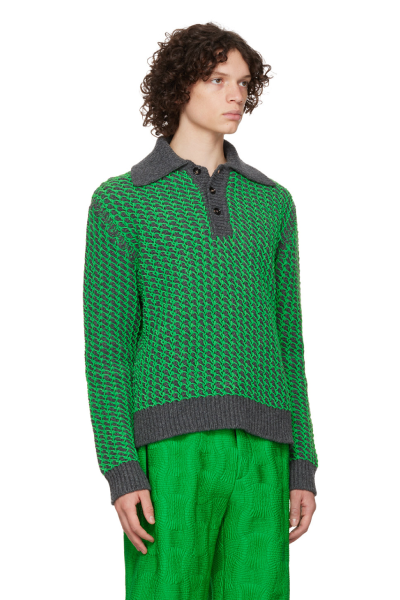 Bottega Veneta
Green Jumper Polo
A single dose of this polo shirt is plenty.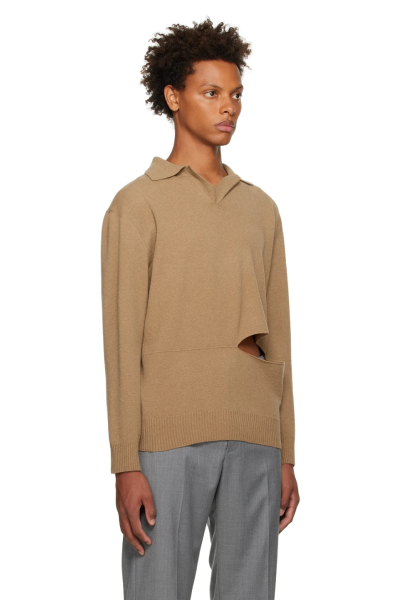 Commision
Tan Cutout Polo
In a sea of plain polo shirts, set yourself apart with a slight cut-out around the torso.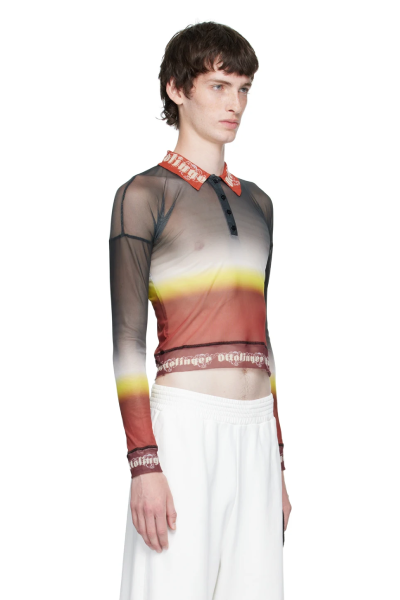 Ottolinger
Black Fade Polo
Sure, you may have a long-sleeve polo shirt, but is it a sheer and tight-fitted one?