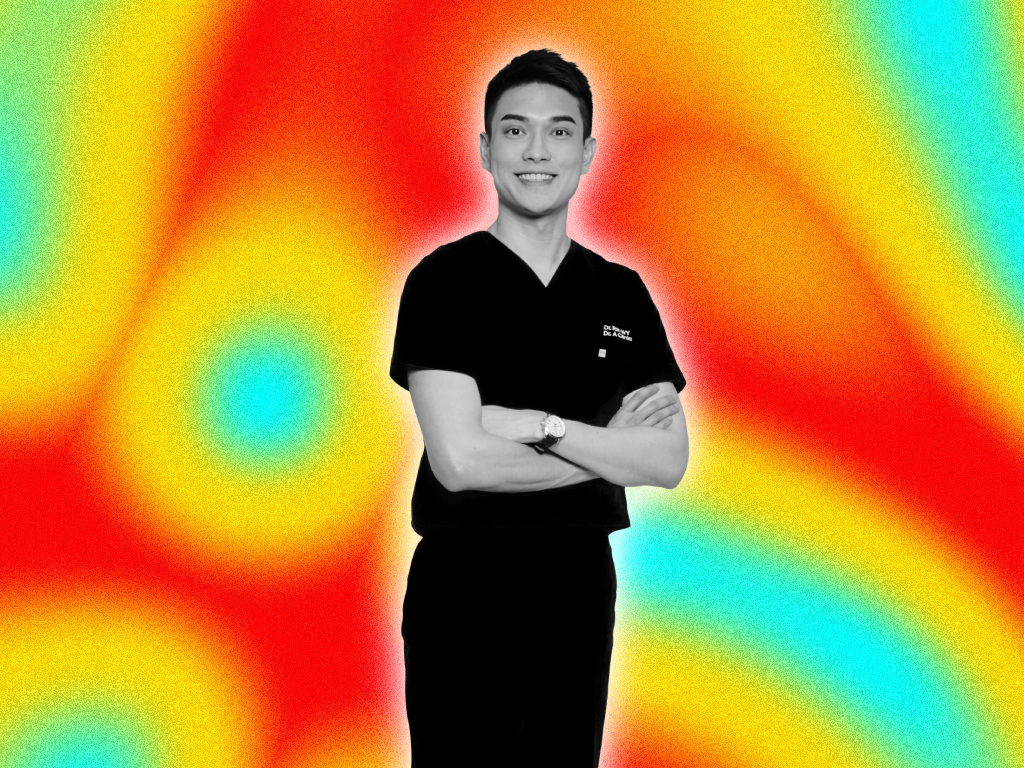 For Dr Tan Wy, treating yourself right doesn't have to be expensive. It can be as easy as practicing meditation, watching a movie, getting a massage or a facial. As an aesthetic physician at one of the celebrated skincare centres in Kuala Lumpur, the healthcare practitioner explains how you can love yourself better by taking care of your skin health.
What does self-love mean to you?
For me, self-love is not about only about loving yourself, but also accepting and allowing yourself to experience joy and happiness. I found a video clip on the Internet from the reality TV show America's Got Talent, and there was this beautiful singer called Jane "Nightbirde" Marczewski. She sang so exquisitely she was given a golden buzzer, but what really hit me was when she said, "You can't wait until life isn't hard anymore, before you decide to be happy." Those simple words are powerful. Live for today and be happy because tomorrow is not guaranteed.
How does your self-compassion affect your skin health?
Skin is the largest organ of our body and it has a really tight-knit connection with our brain. Hence, when we're stressed and we let the feeling build up over an extended period of time, our skin begins to show signs such as breakouts, complexions, dullness and more. Besides learning to manage stress, I'd also suggest making time to take care of your skin every morning and evening. It can be just a 5-minute routine of cleansing, hydrating and massaging with the right products. It's a bonus if you can go for a facial once a month to thoroughly cleanse and rejuvenate the skin. It's one of the best ways to pamper yourself.
Speaking of skincare routine, what is the most important step that most people overlook?
I think it is applying sunscreen. This is because they perceive that sunscreen isn't as much important as a moisturiser or a cleanser, but it really is, in fact you need to wear it every day. Even if we're spending a lot of time indoor, we still have to apply sunscreen as the standard glass windows we have in our home and office can only block UVB but not UVA rays. The UVA light penetrates deeper into our skin compared to the UVB and is the main cause of photo-ageing. In addition, we're constantly overexposed to blue light from our TV screens, computer monitors, mobile phones, etc. that can speed up ageing process by damaging cells and may increase skin pigmentation. So, no matter if you are indoor or outdoor, don't forget to use sunscreen.
In your opinion, why are Malaysians obsessed with having fair skin?
To me, pop culture has a lot to do with it. We see our idols, especially K-pop stars, on screen with fair, poreless, dewy skin and we instinctively want to emulate them. Also, we're brought up in a society which tells us that white is pure and beautiful – and we get influenced by that too. The issue here is not about what is right and what is wrong, but instead, figuring out your ways of building self-confidence. Self-acceptance is one thing and taking steps to look after your well-being is another.
How does daily self-care look like for Dr Tan?
Nothing fancy, I think it's almost like everyone else. [Laughs] I usually wake up somewhere around 8am, start my morning skincare routine slowly, make myself a healthy breakfast milkshake before going to work. After work, I hit to the gym and spend some quality time with my friends and family. My "me time" is to go see a movie by myself. I feel like cinema is one of the places I can unwind and not think about anything else.
This story first appeared in the May 2022 issue of Men's Folio Malaysia.